As you may remember from one adventurous trip into the English countryside, I'm not a big fan of driving on the left side of the road. And yet somehow, during my three months on the road I managed to only visit left-driving countries. Including Australia.
Whenever I thought of visiting Australia, I always pictured this epic road trip. Preferably in one of those cool vintage vans you see all over Instagram (#vanlife). Crossing the country for more than a month, taking our time to see, well… everything. But now I have three weeks to visit Australia. Not enough to see everything. And I'm by myself. Do I want to be roadtripping alone?
Spoiler alert: I did rent a car in New Zealand and loved it. But in Australia I decide to focus on the East Coast – without driving.
When you don't have a car and you don't want to spend hours and hours sitting on a bus, you will need to skip some parts that are worth visiting. But that's the case with Australia anyway. It's too big to see everything in one visit. So instead I put together this three week itinerary that got me to beautiful and interesting places on the East Coast.

Day 1 – 7: Sydney & Blue Mountains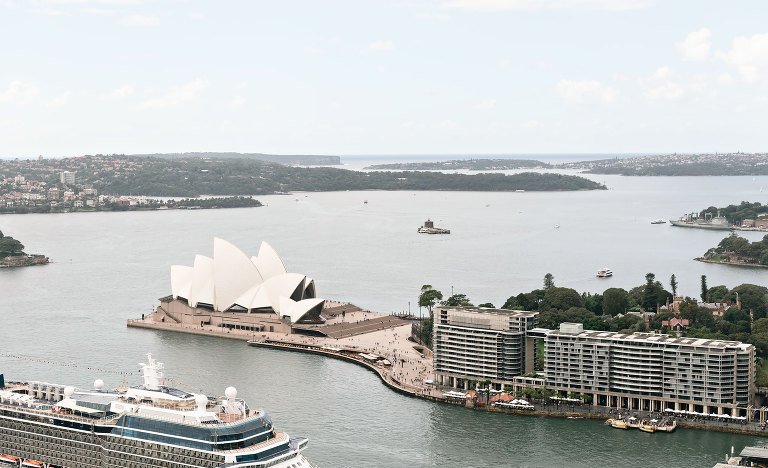 Since most international flights fly into Sydney this is the best place to start. As I mentioned in my post about my favorite brunch and coffee spots in Sydney, I completely fell in love with the city. My original plan was to only stay three nights, which is enough to get a good feel of the city and see the highlights. But I quickly changed my plans and decided to stay an entire week.
Where to stay
I wouldn't recommend it, but I stayed at four (!) different hotels in Sydney. That's what you get when you keep changing your plans. My first night was the one with the best view: Shangri-La Hotel. After that I stayed at The Old Clare, a gorgeous new design hotel in a popular neighborhood. And I spent my last night in Sydney at Ovolo 1888. They are all great, but don't come cheap. So for the rest of the week I booked a room at The Maisonette. Not as luxurious (I shared a bathroom), but more affordable and still very nice.
Don't Miss
Taking the train to the Blue Mountains to see The Three Sisters and hike the incredible National Pass Track
A show at the Sydney Opera House
Bondi Beach to see the Pacific Ocean and enjoy the Bondi to Bronte Coastal Walk
An evening at Palmer & Co, an underground 1920s-style speakeasy with brilliant cocktails and music
Where to Eat

Day 8 – 15: Melbourne & Great Ocean Road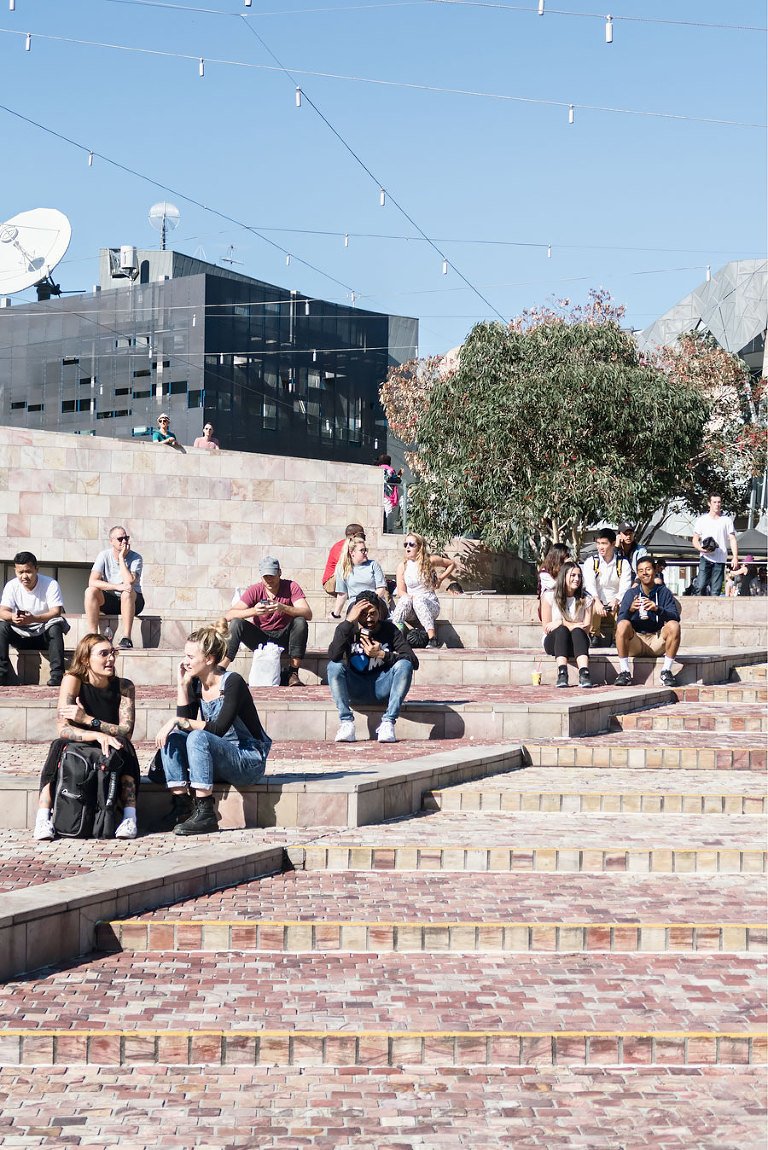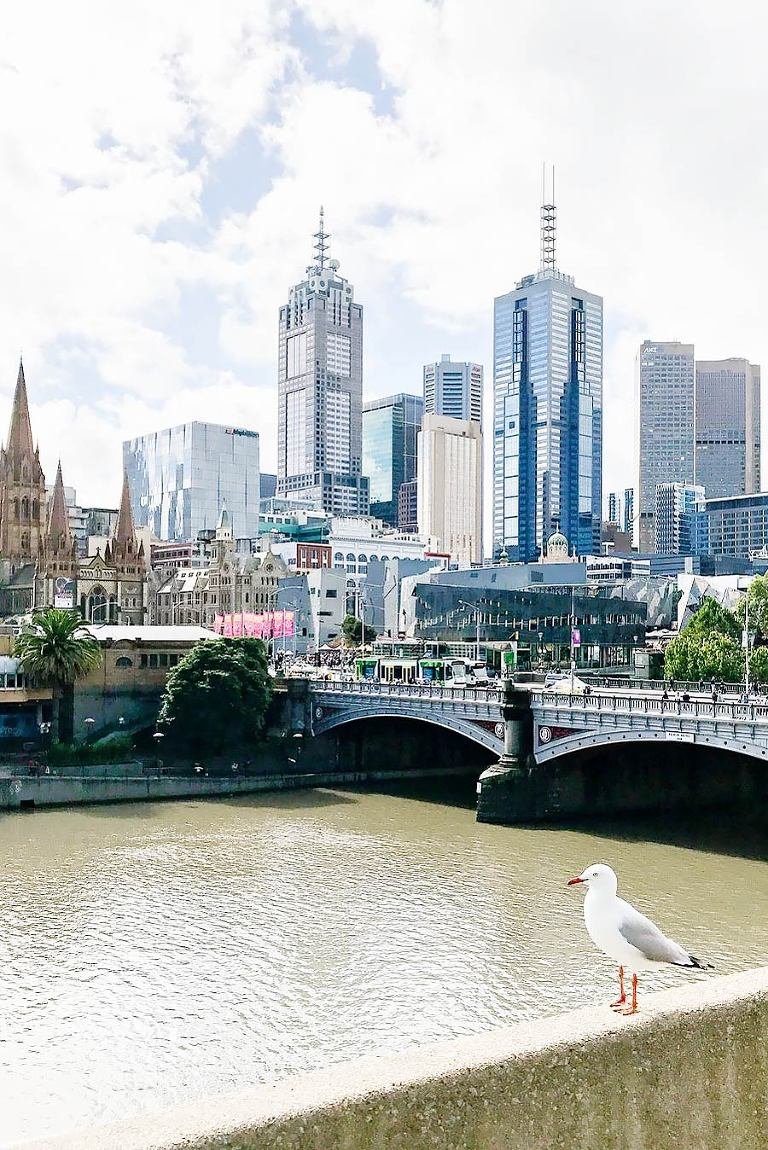 From Sydney I'm flying to Melbourne in 1,5 hours and decide to change my plans…again. By now I've been traveling for six weeks and desperately need to stay in one place longer than one or two nights.
Most people – including me in my original plan – combine a couple of days in Melbourne with a three or four day road trip along the Great Ocean Road. Which I would still recommend if you have the time.
But I enjoyed being in Sydney for a full week so much that I want to do the same in Melbourne. And the Great Ocean Road? You can also do that in one day.
Where to stay
Since it is a last minute decision to stay in Melbourne longer, I quickly need to find a place for those extra days.
My first three nights are at the Coppersmith Hotel. One of my favorite hotels. The interior is so beautiful, I could live here.
The other nights I booked an apartment instead of a hotel room. Best decision ever. Especially since I needed time to relax, it was great having my own place for a couple of days.
Don't Miss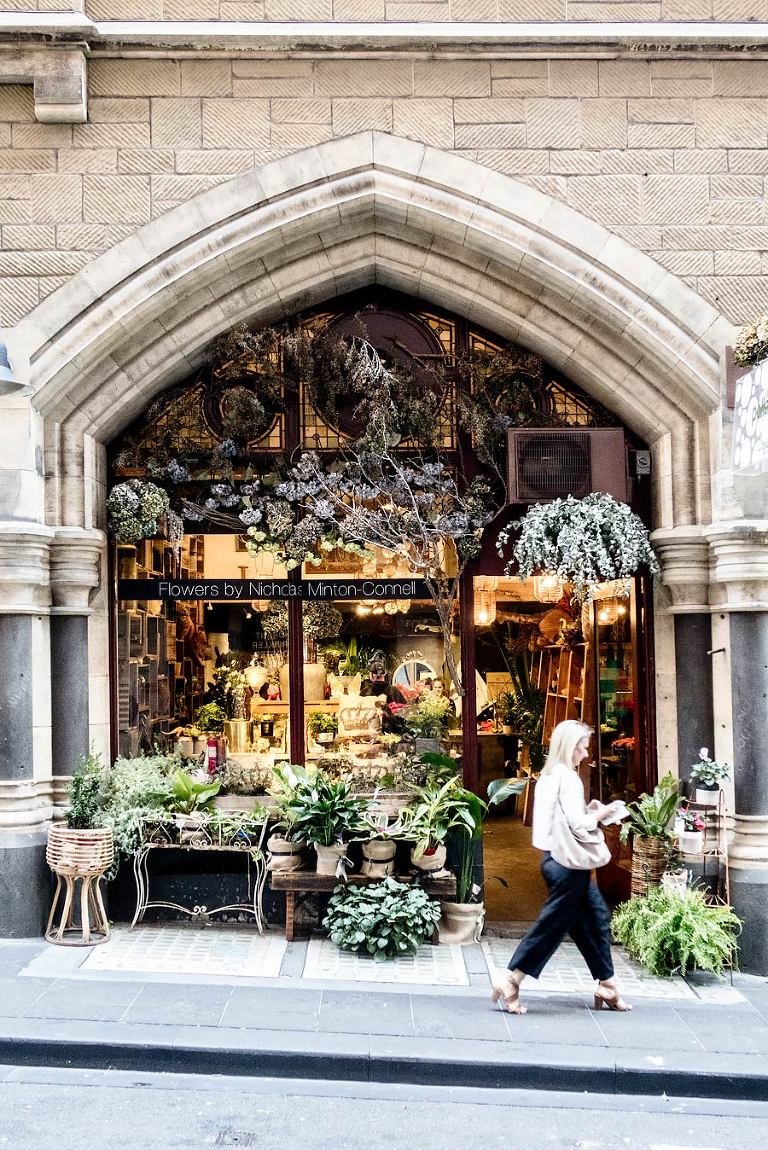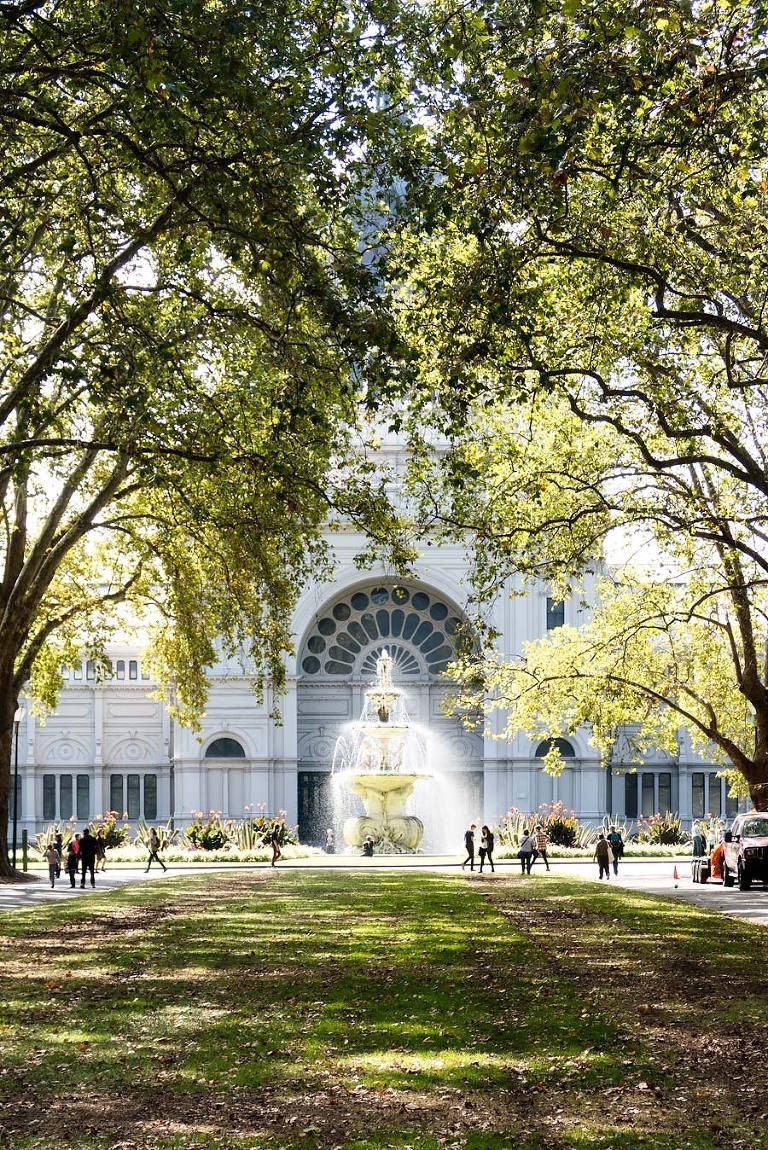 Where to Eat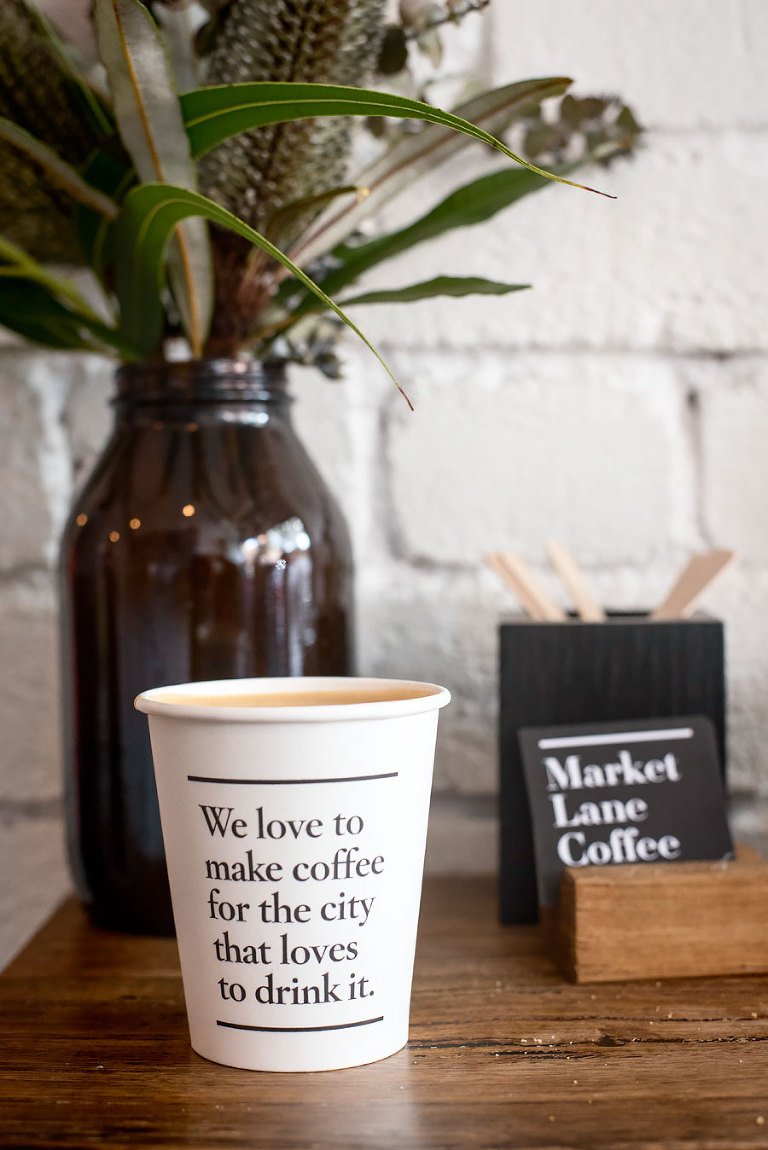 Day 16 – 19: Whitsunday Islands & The Great Barrier Reef
Time to hop on a plane and fly to paradise: the Whitsunday Islands.
There are different places from where you can visit the Great Barrier Reef. The Department of Wandering's post about your first time to the Great Barrier Reef is very helpful and I decide to stay at Airlie Beach in the Whitsundays.
The closest airport is Hamilton Island from where you can take a transfer by boat to Airlie Beach. Best is to pre-book your transfer ticket online.
Where to stay
Airlie Beach is not the most exciting place you'll ever visit. It's very touristy, but because of that also practical to join a tour to the reef and islands.
But just because it's touristy doesn't mean you can't find a nice hotel, right? I stayed at the Heart Hotel and Gallery Whitsundays. A charming and modern boutique hotel.
Don't Miss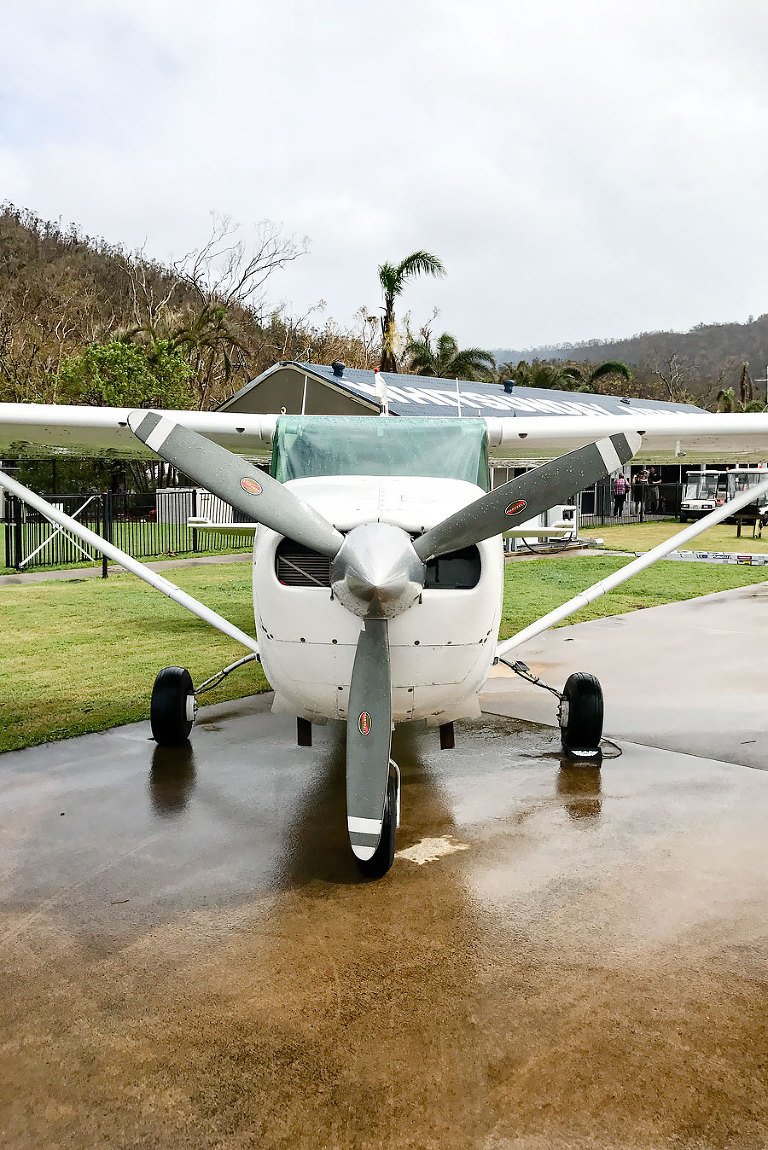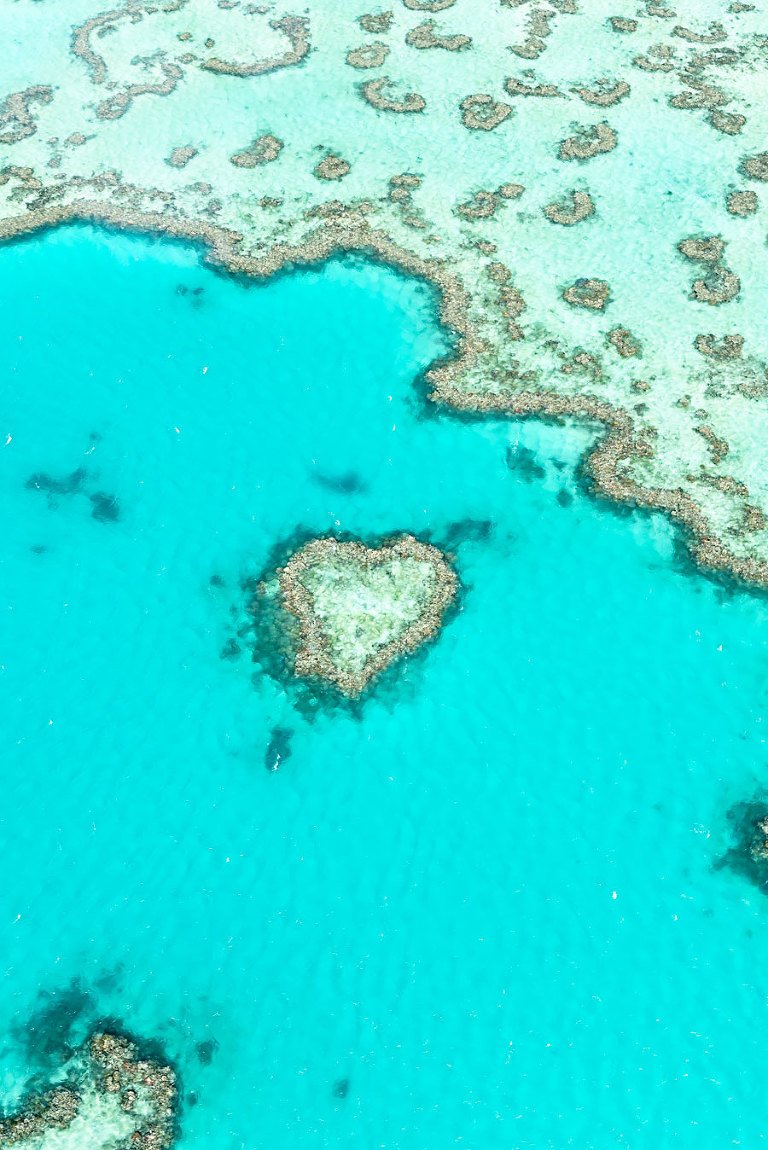 A scenic flight over the Whitsunday Islands and Great Barrier Reef.

Day 20 – 22: Brisbane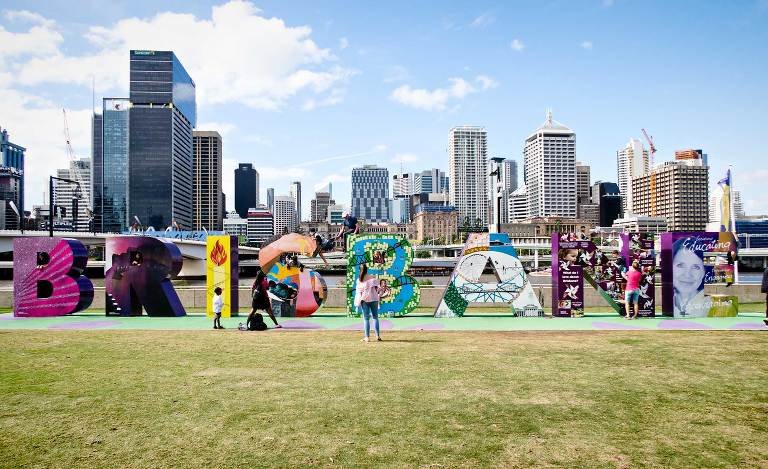 From Hamilton Island there's a direct flight to Brisbane (1,5 hours), my final destination in Australia. My original plan was to also spend a couple of days in Byron Bay, which is not that far from Brisbane. But this is where not having a car turned out to be difficult, so I unfortunately have to save that for my next visit.
Where to stay
I'm staying at Hotel Jen Brisbane, a nice four-star hotel that's part of the Shangri-La group. The rooms are spacious, but not that special in terms of interior design. However, the rest of the hotel has some fun and quirky details and the location is perfect.
Don't Miss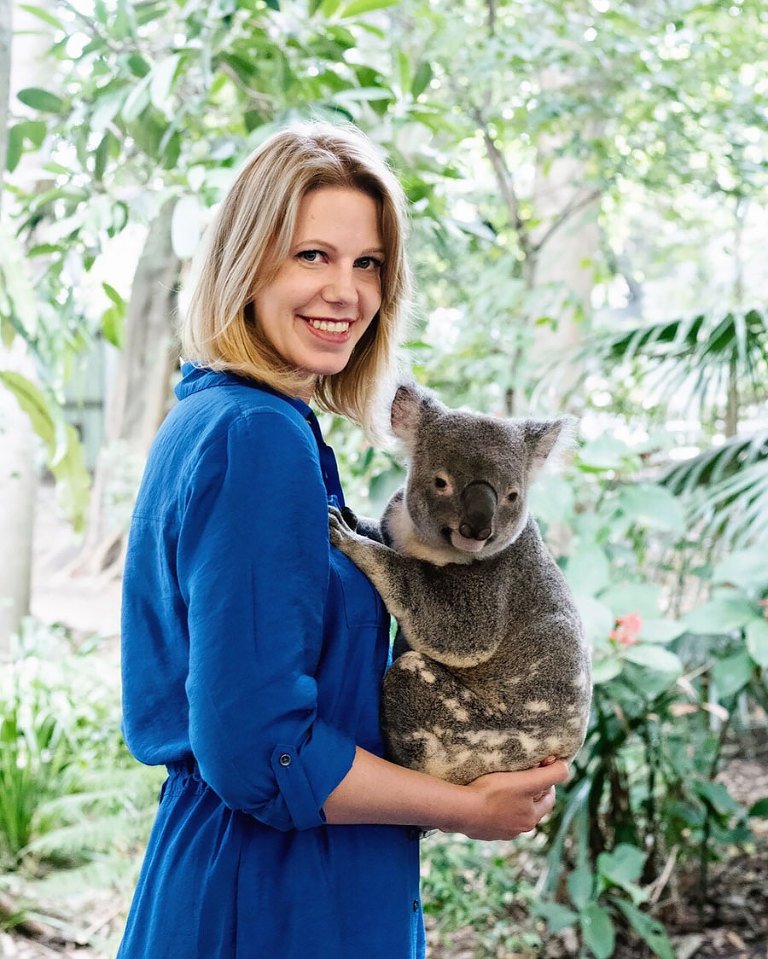 Where to eat
I thought I knew street food in London, but there's nothing like Eat Street in Brisbane
The black garlic bread with brown butter and burnt vanilla at Gauge is a must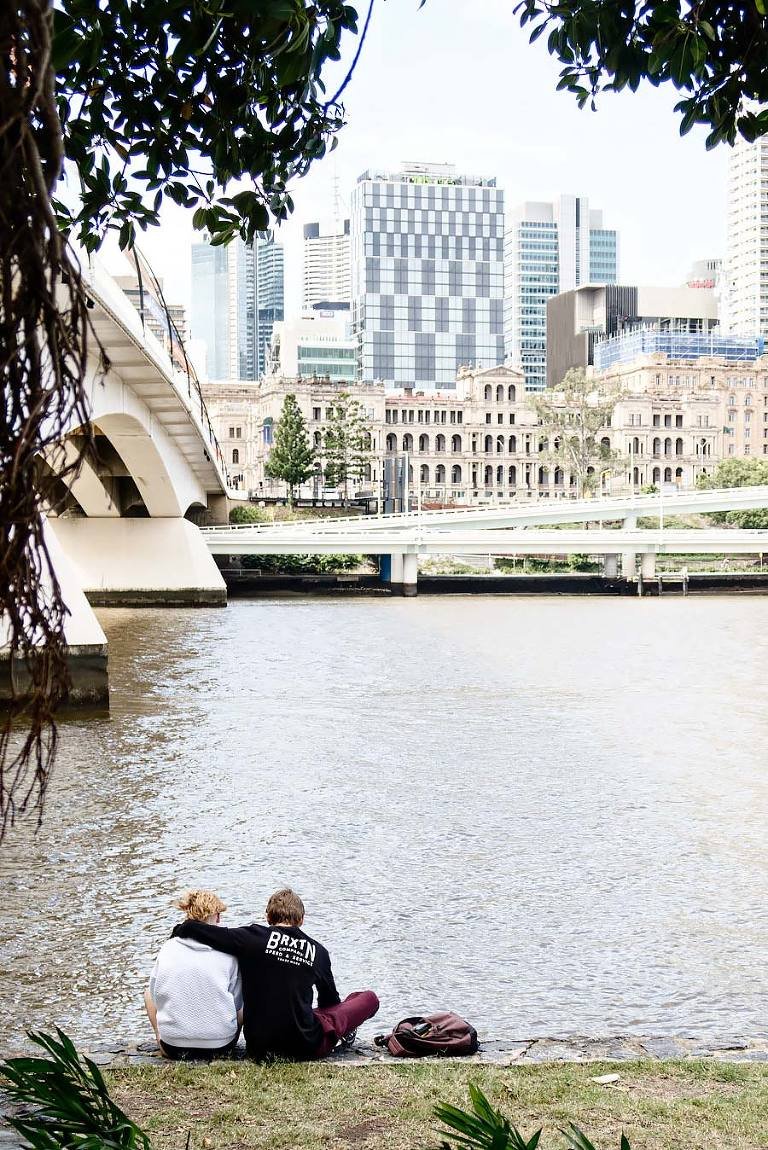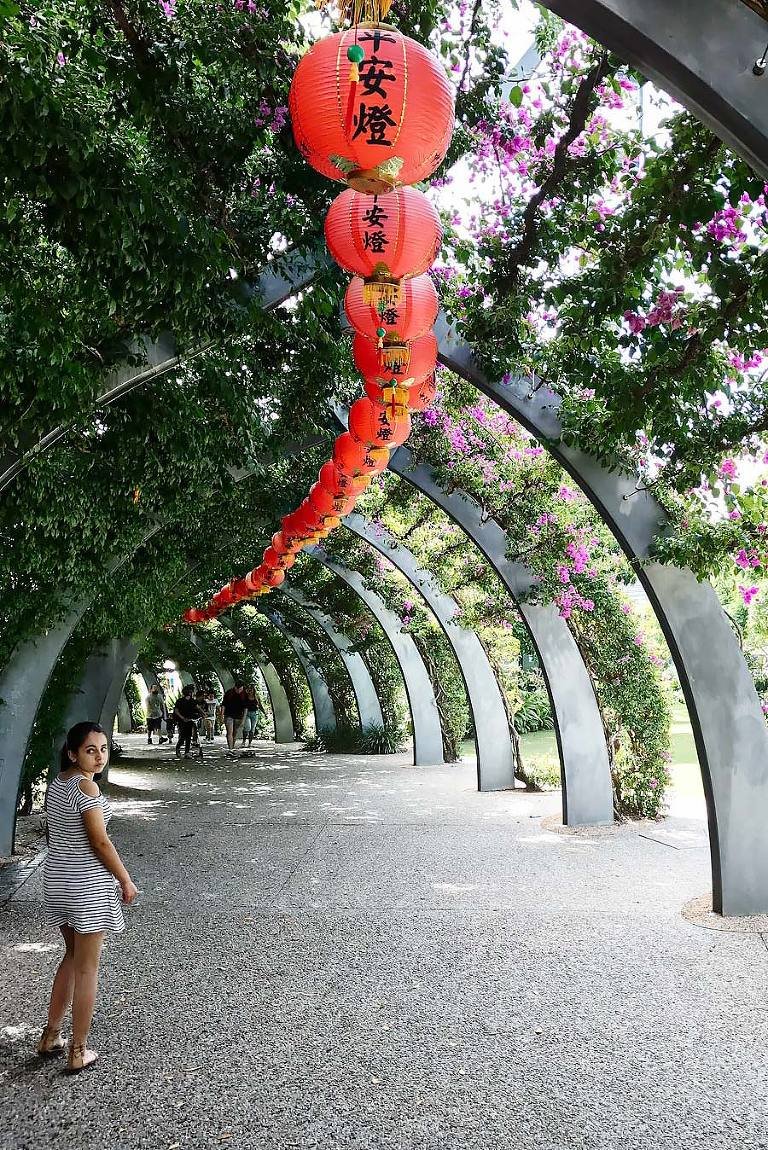 It's true that three weeks are not enough to see Australia, but it was amazing as a first time visit. I still hope to do that epic road trip some day. There's still so much I want to see!
Having a car gives you more freedom to make last minute changes. But as you've probably noticed, even without a car I also changed almost everything when I wanted to.
Trick is to book your domestic flights and hotels only a couple of days in advance, which is not a problem as long as you're not traveling during high season. You're in Australia after all, so laid back traveling is the way to go.
BewarenBewaren
BewarenBewaren
BewarenBewaren
BewarenBewaren
BewarenBewaren
BewarenBewaren
BewarenBewaren