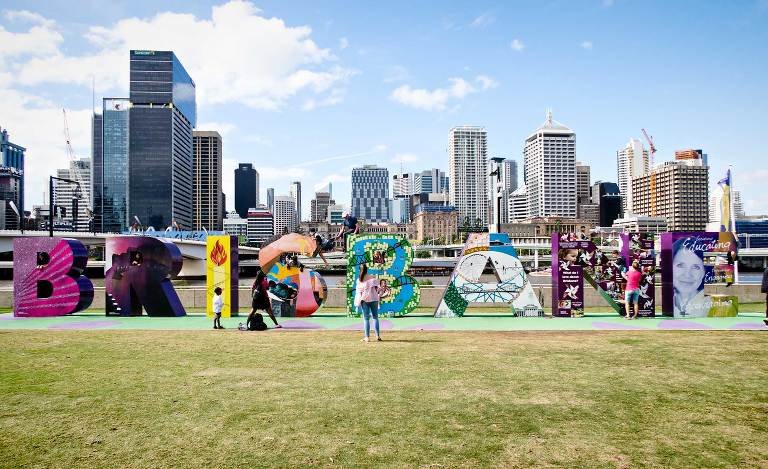 The main reason I decide to visit Brisbane? Koalas. Yes, I've seen them relaxing in a tree on the Great Ocean Road. But… I want to hold one. Have one of those super posed and touristy photos where you get to hold one and fall in love for as long as it takes to take the picture. It's true, I'm traveling to Brisbane because I want to cuddle a koala.
But, as it turns out, Brisbane has a lot more to offer than a place to get your overpriced koala photo. It is my final destination in Australia before flying to New Zealand and I really enjoyed it.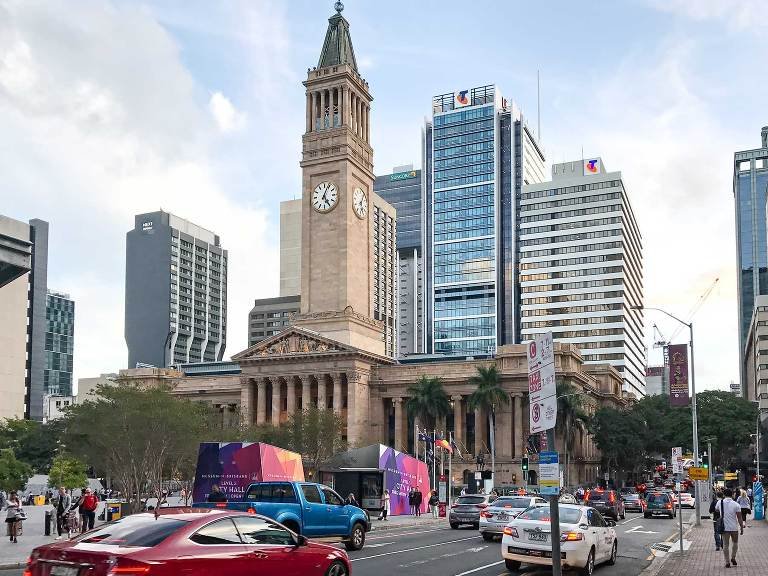 I'm in Brisbane from Friday to Monday. After a couple of days relaxing on the Whitsunday Islands and admiring the Great Barrier Reef from above, it is nice being back in the city. I don't have much planned, but I am pleasantly surprised how much fun Brisbane is.
Even though it's one of the oldest cities in Australia and the 3rd largest city in terms of population, you don't hear much about Brisbane when you're living in Europe. Everybody loves Sydney and Melbourne, but Brisbane? No idea.
You can tell it's an old city by the architecture of some of the buildings, but other than that it feels like a very modern city. And if you're into art and food, I'm sure you're going to like it here.
Brunch in Brisbane: Gauge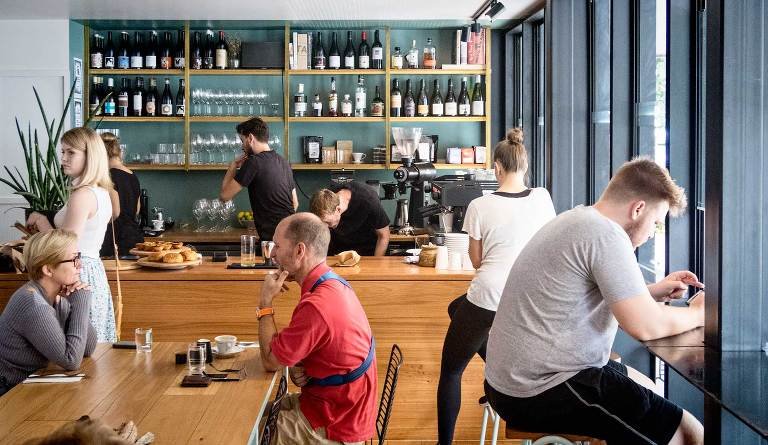 On a recent flight I stumbled upon an article about food in Brisbane, mentioning black garlic bread from this restaurant called Gauge. Normally black garlic bread sounds as if someone forgot to get it out of the oven in time, but the way they describe it just sounds too interesting not to try.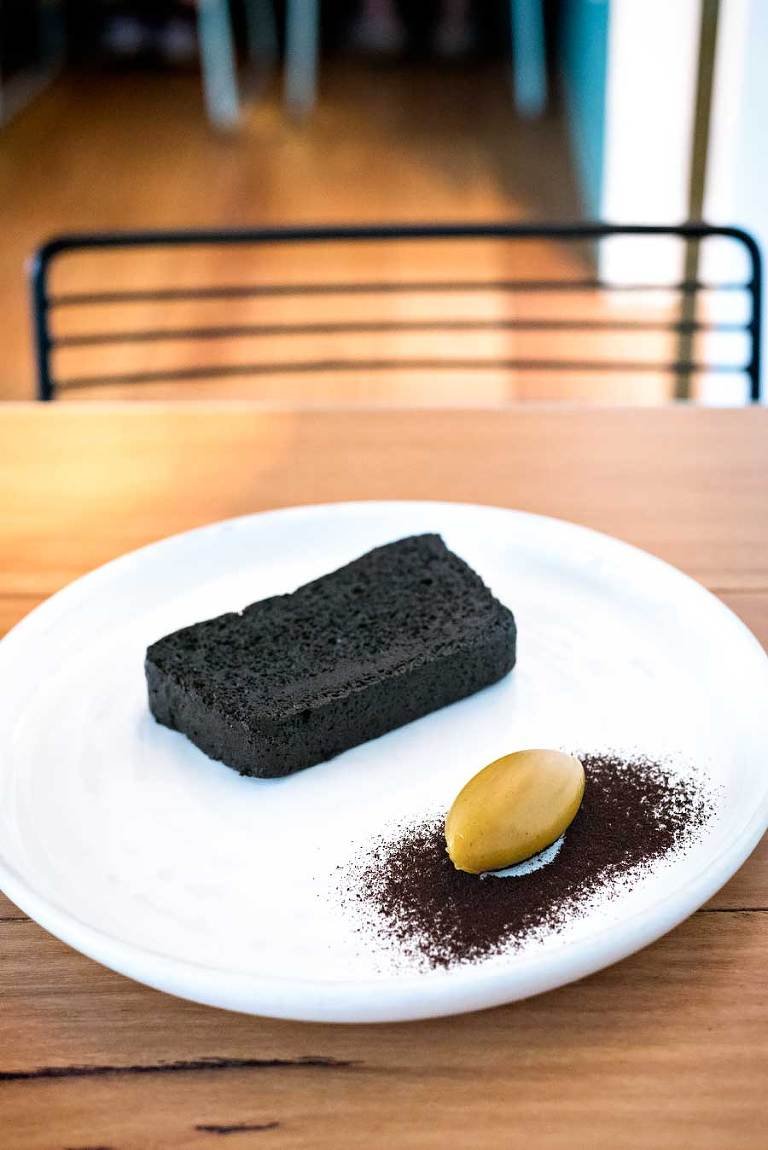 So on my first morning, I'm making sure to have brunch at Gauge, located in Brisbane's Cultural Precinct. I'm starting like normal people would do with avocado on toast and a poached egg. You obviously don't need more. But I'm not leaving before trying that garlic bread. So breakfast round 2 it is! Or let's call it breakfast dessert, which I think we should do more often.
It's so good! It's nothing like normal garlic bread. A bit like a cake, sweet and savoury with brown butter and burnt vanilla. Delicious!
Address: 77 Grey Street, South Brisbane QLD 4101
Queensland Art Gallery & Gallery of Modern Art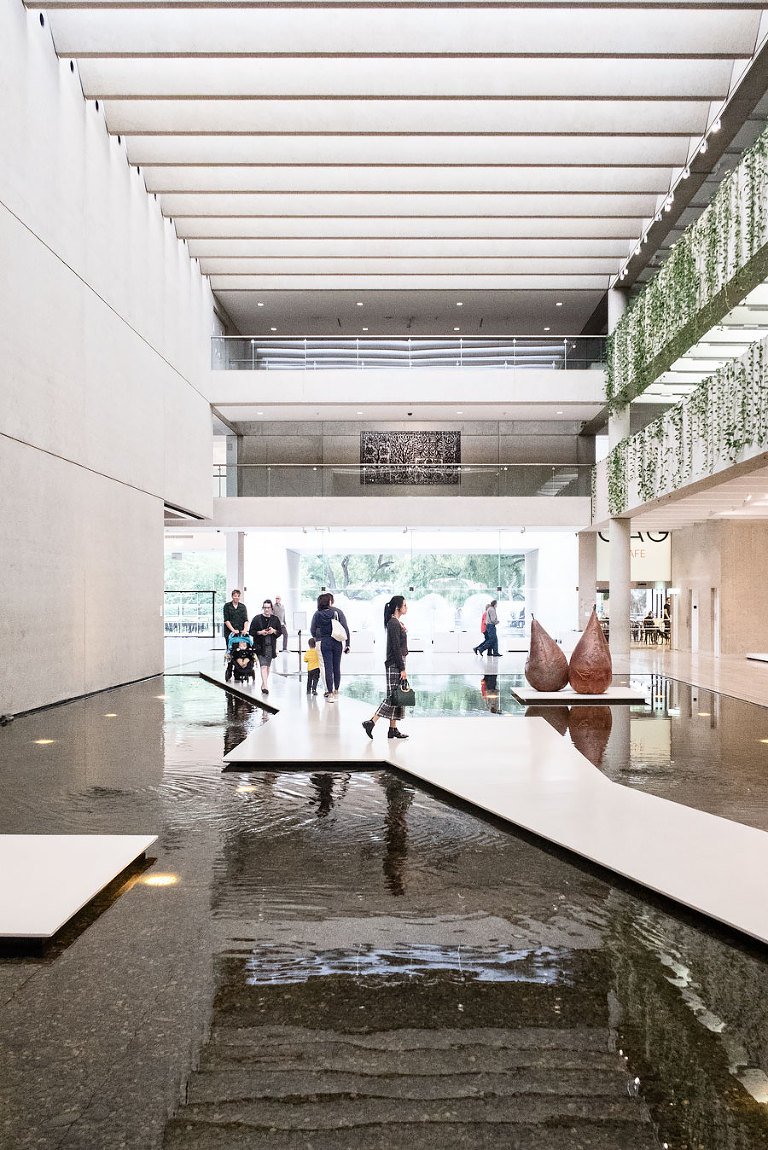 After that it's time to explore the Brisbane art scene. Not far from Gauge, located on Brisbane's South Bank and right next to each other, are two buildings where you can find both historical and modern art: the Queensland Art Gallery and the Gallery of Modern Art, also known as QAGOMA. I would recommend visiting both.
Address: Stanley Place, South Brisbane QLD 4101
South Bank River Walk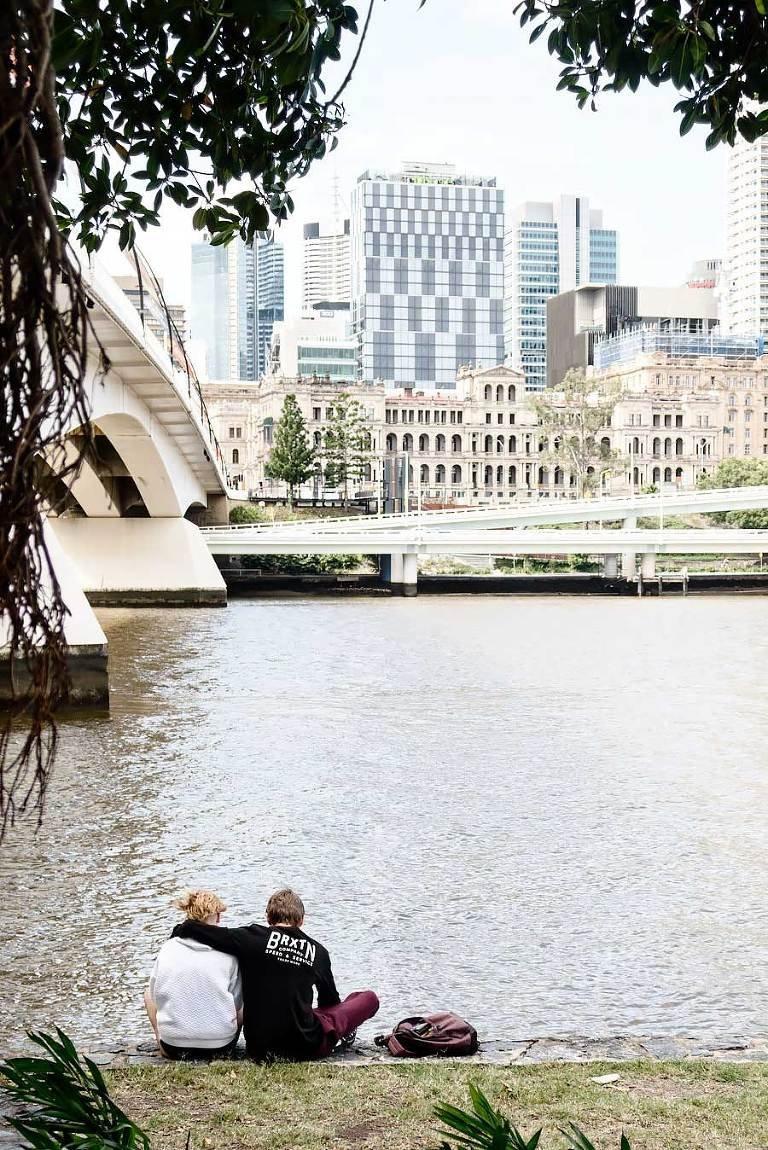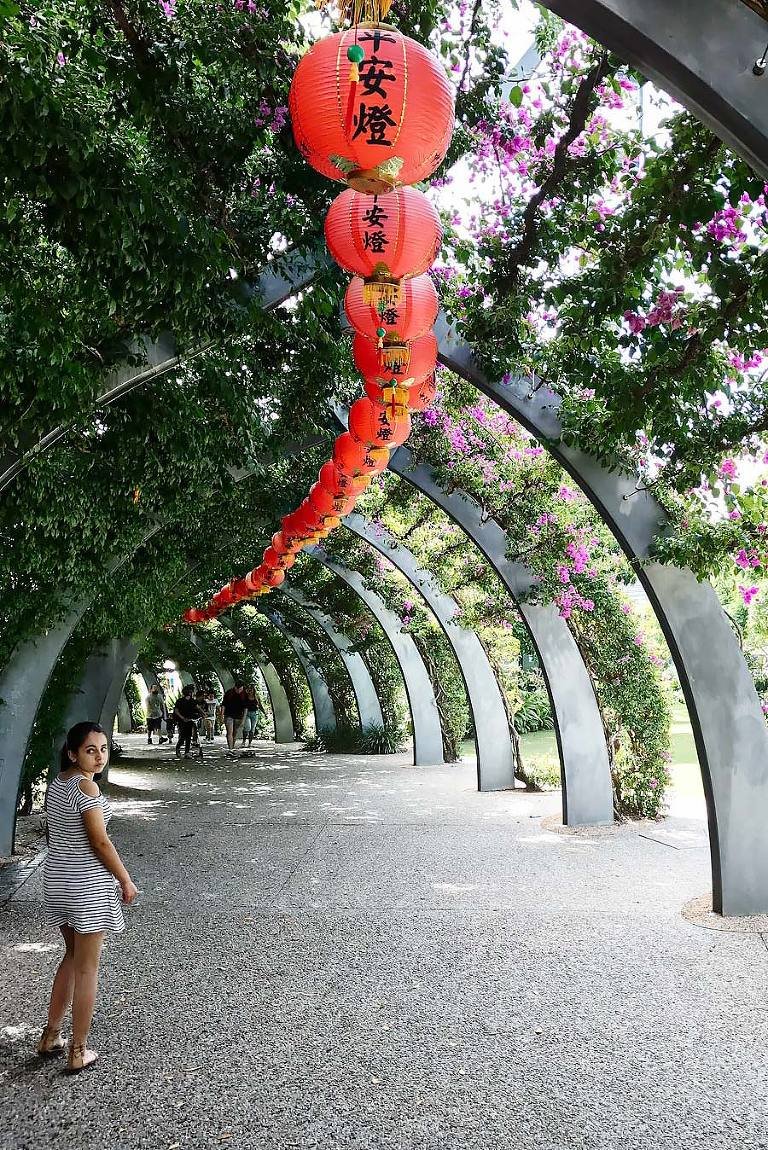 Since I'm already on the South Bank to visit the art galleries, I decide to go for a nice walk along the river. As you're looking at Brisbane's business district (CBD) with all its office buildings on the other side of the river, it's interesting to notice how different the South Bank is. This is really Brisbane's cultural heart with food, art and lots of events.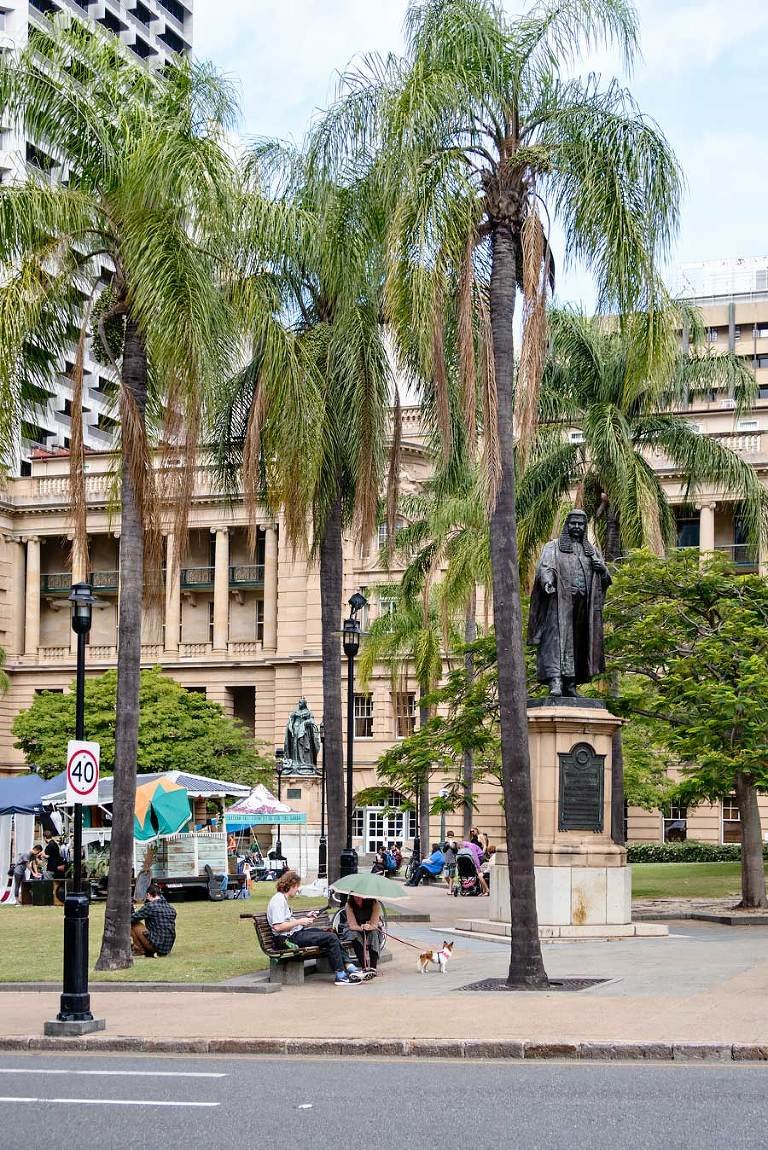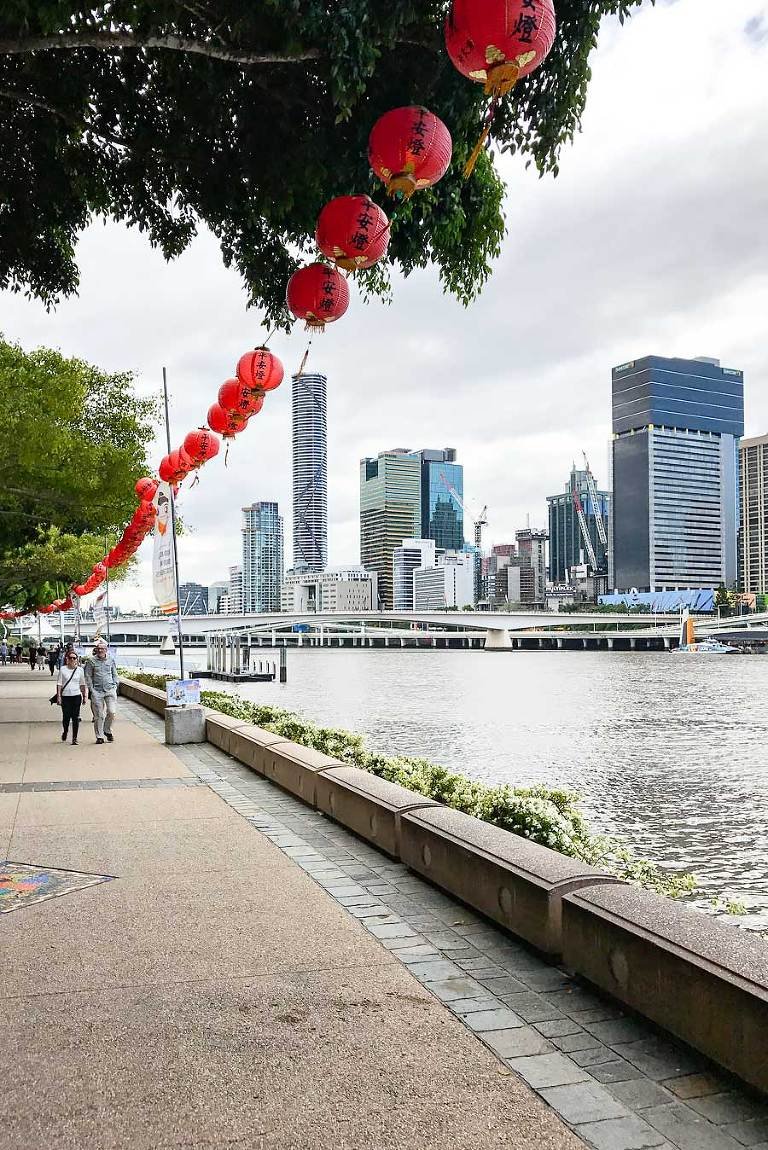 Brisbane Street Food at Eat Street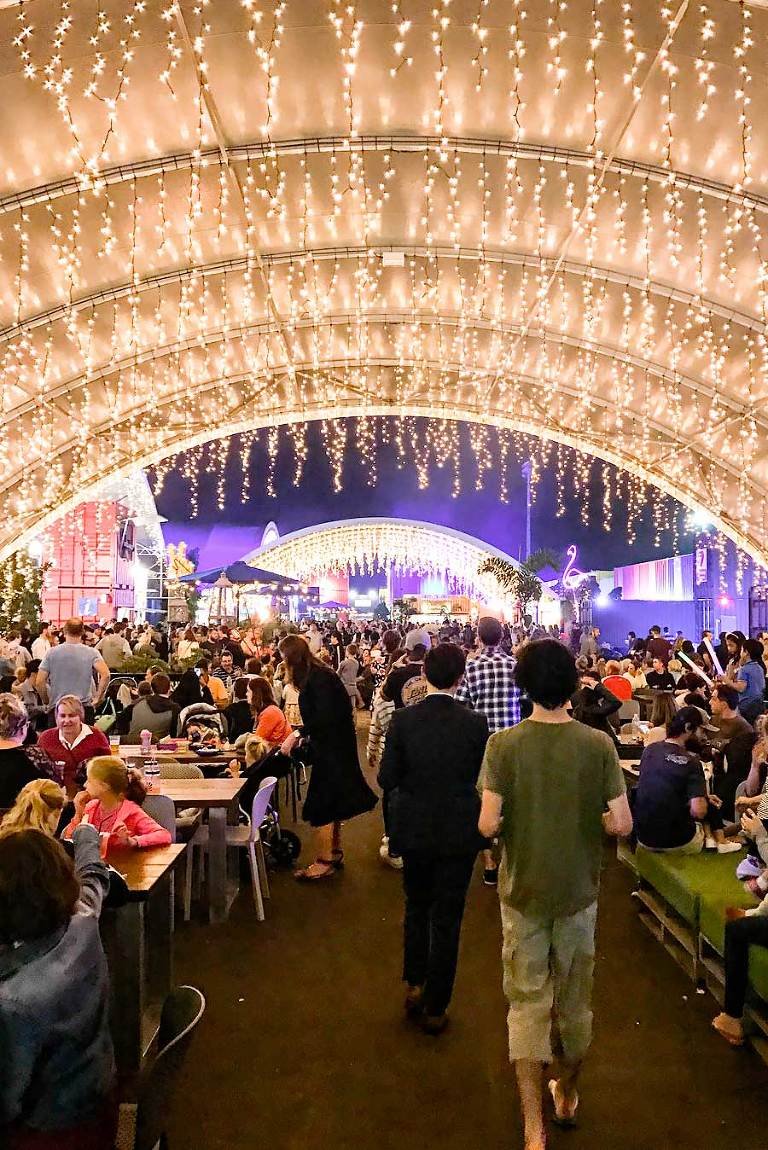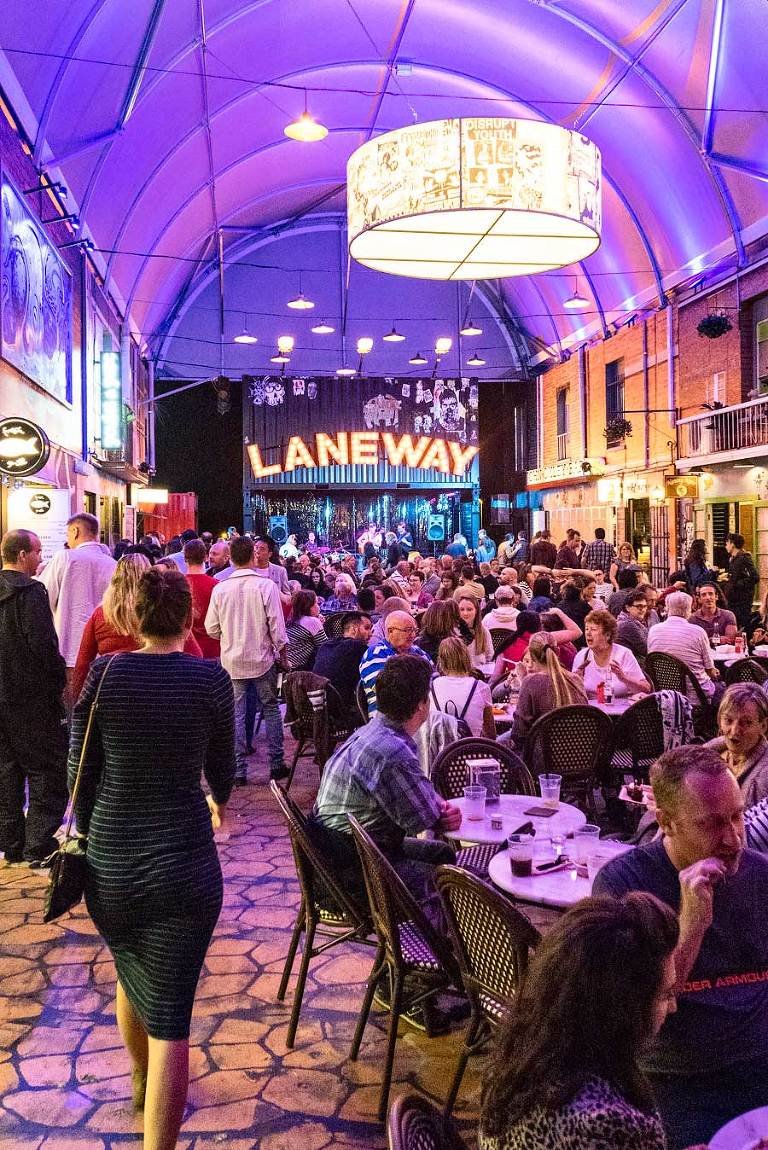 In the evening I'm meeting up with Jade who I met when we were both living in London, but who is now living in Brisbane. Since I'm a big fan of street food she's taking me to the perfect place: Eat Street Northshore.
I've never seen anything like it. The place is huge! I'm glad Jade is with me to show me around, because I wouldn't know where to start. But it's so much fun. There's food from every corner of the world (including Dutch poffertjes), an outdoor cinema and live music. I can't believe it's open every Friday, Saturday and Sunday night.
Address: 221D MacArthur Ave, Hamilton QLD 4007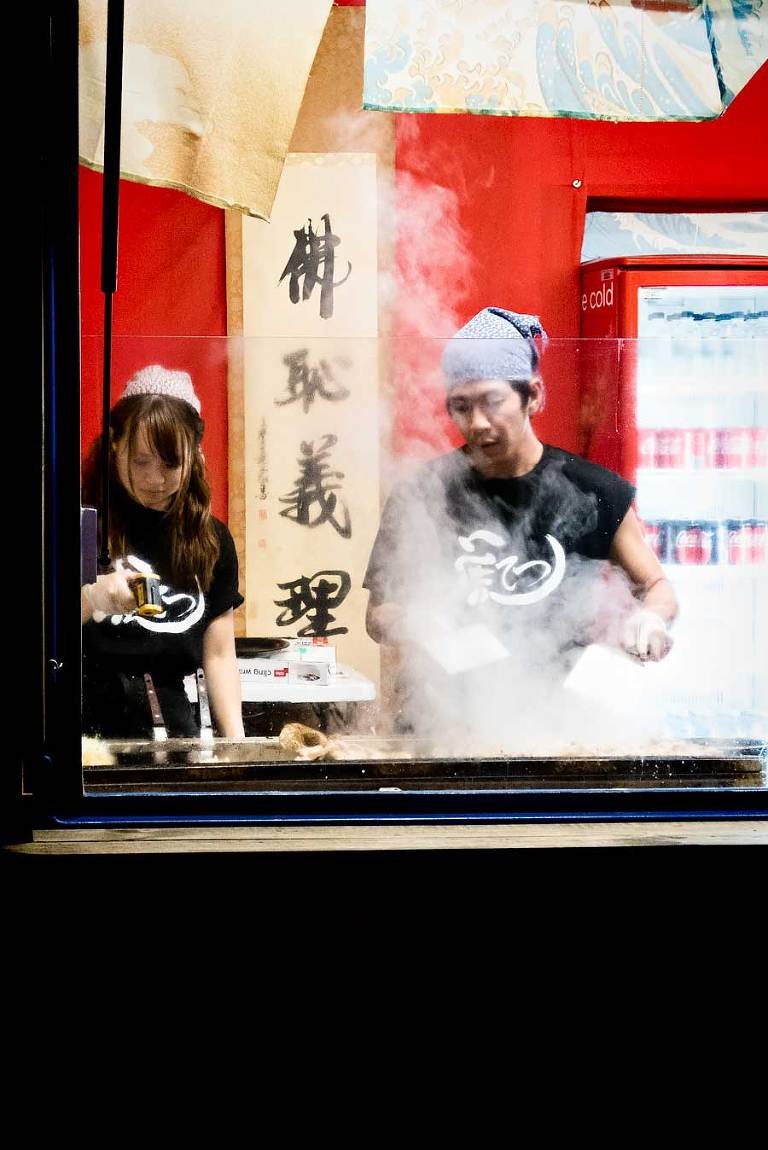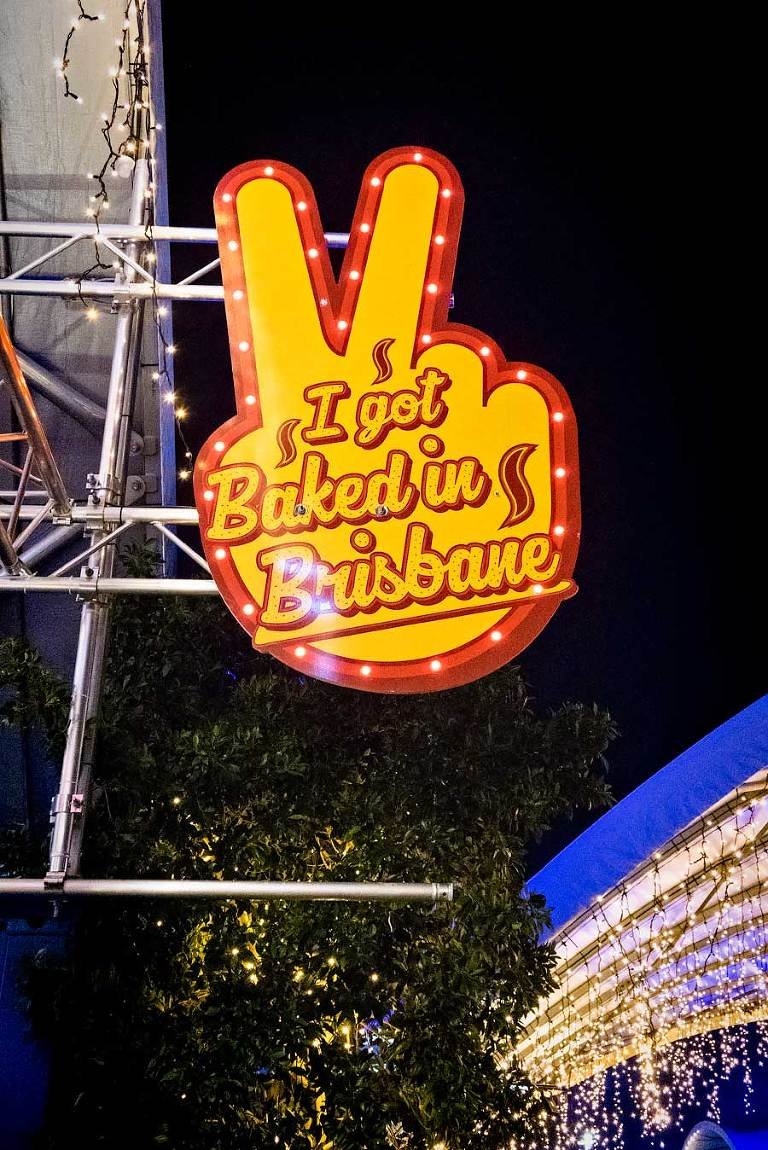 Cuddle a koala at Lone Pine Koala Sanctuary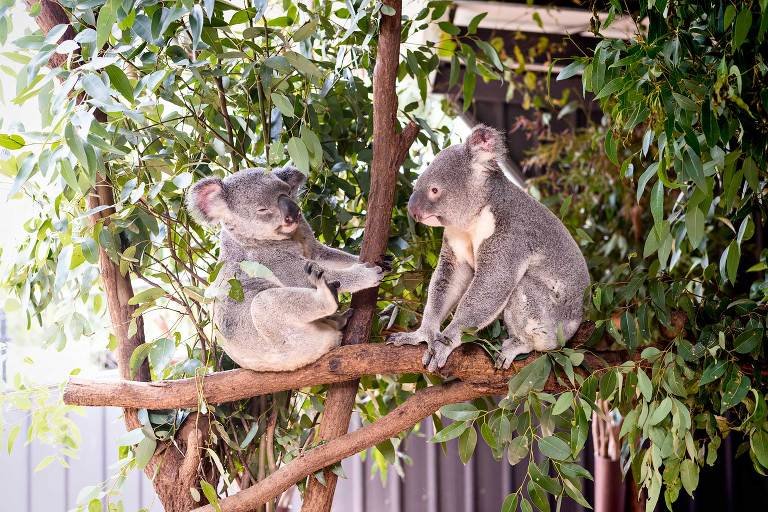 The next day I'm ready for my koala cuddle. I know it's super touristy, but they're so cute!
With over 130 koalas, the Lone Pine Koala Sanctuary is the largest koala sanctuary in the world. But there are a lot of other Australian animals you'll find here as well, such as kangaroos.
Address: 708 Jesmond Road, Fig Tree Pocket QLD 4069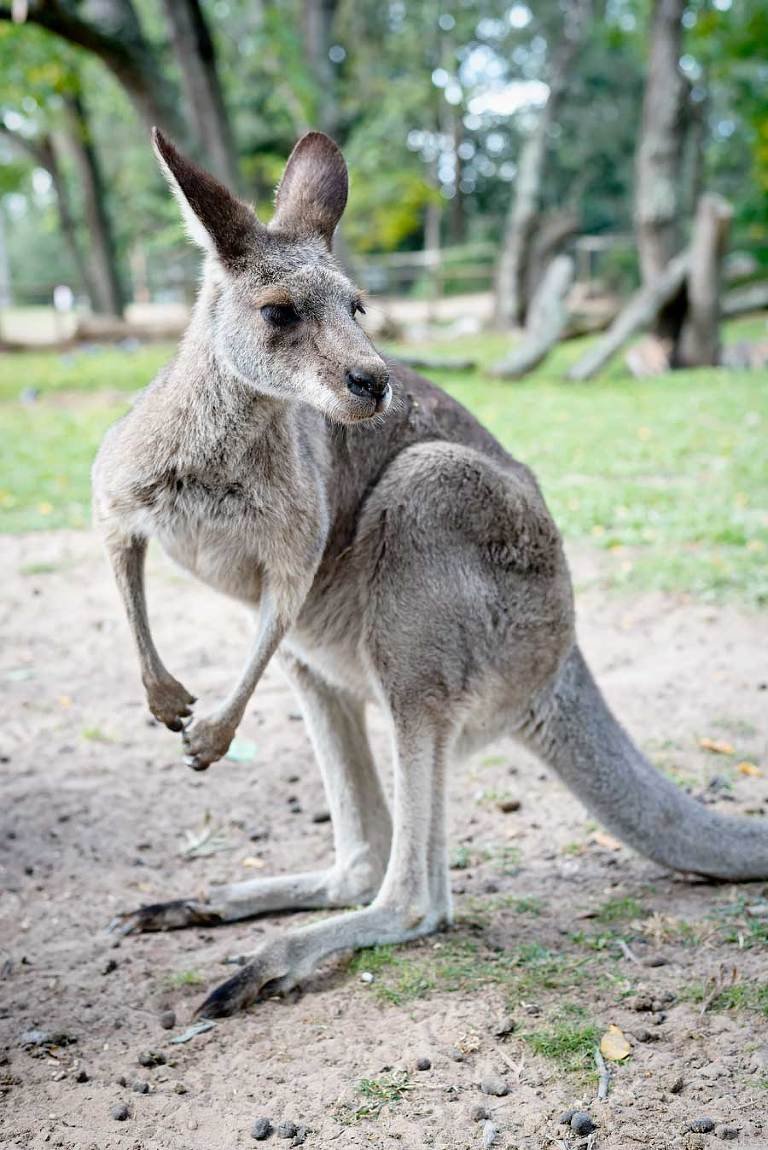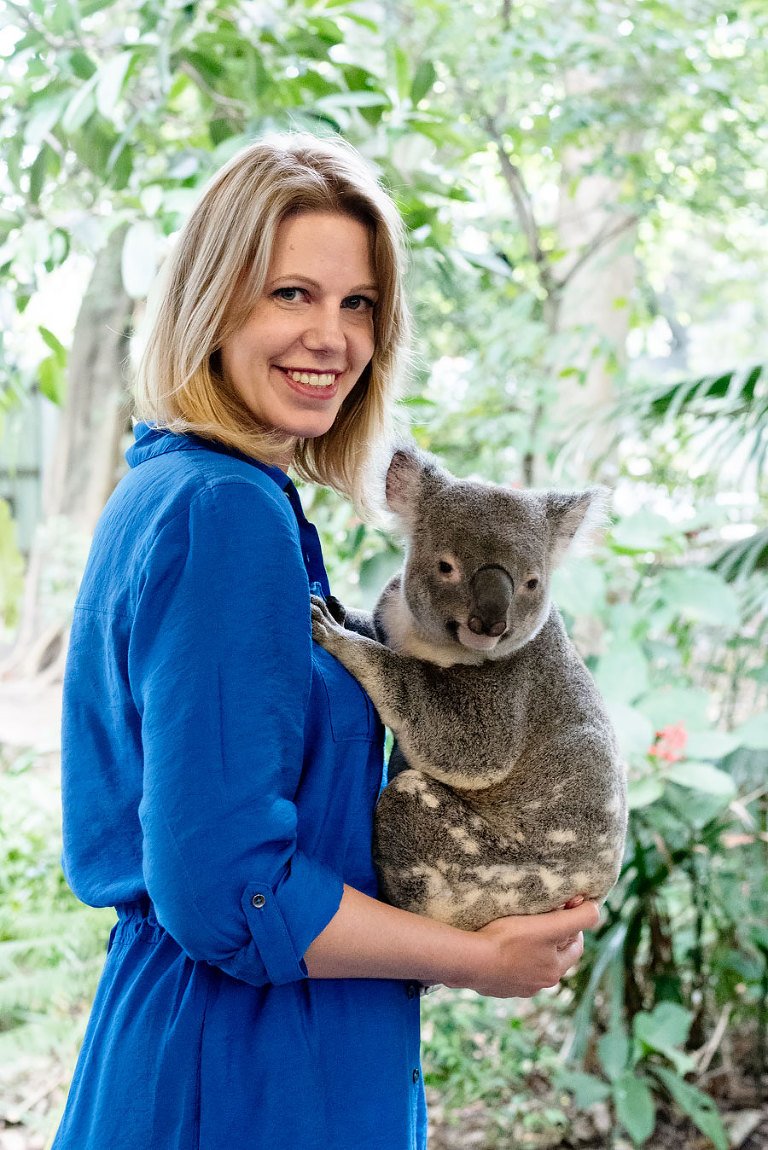 Billykart West End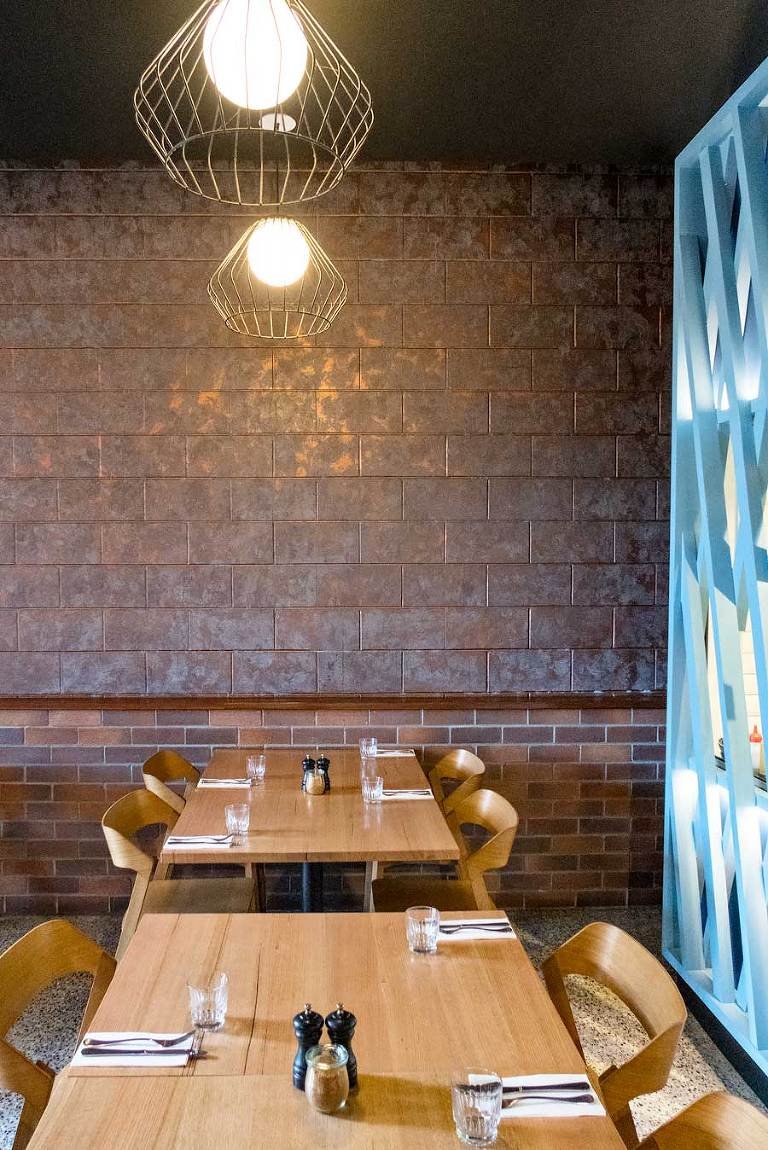 Back in the city I'm going to Billykart for a late lunch. This was a recommendation from another Brisbane local and I understand why. A great menu (it's owned by chef Ben O'Donoghue) and really good coffee. They're open for breakfast, lunch and dinner, so next time I'm in Brisbane I would love to eat here again.
Address: 2 Edmondstone Street, South Brisbane QLD 4101
Where to stay in Brisbane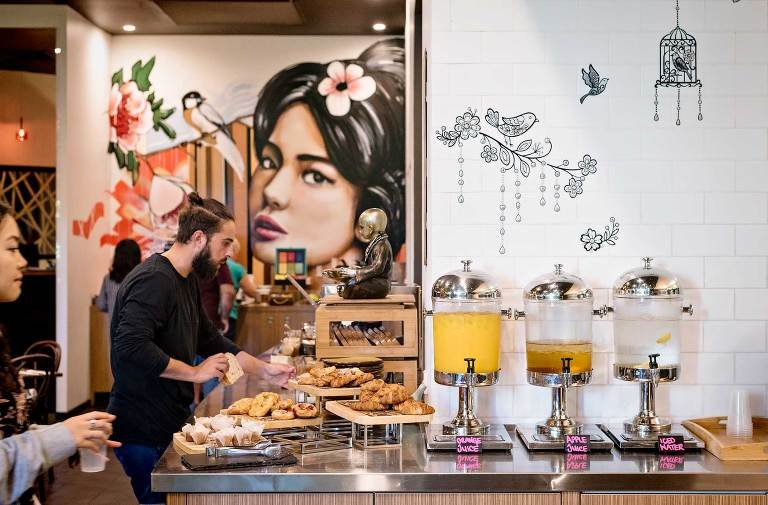 I'm staying at two different hotels in Brisbane. My first night is at Capri by Fraser. A nice and super modern hotel in the city centre. The hotel restaurant – Asana – is owned by celebrity chef Peter Evans.
The other two nights I'm at Hotel Jen Brisbane. When I was staying at Hotel Jen in Singapore the hotel had just gone through a major renovation and everything looked super new and modern. They clearly haven't done that yet in Brisbane. The interior of the reception area and bar is nice, but the room feels a bit dated.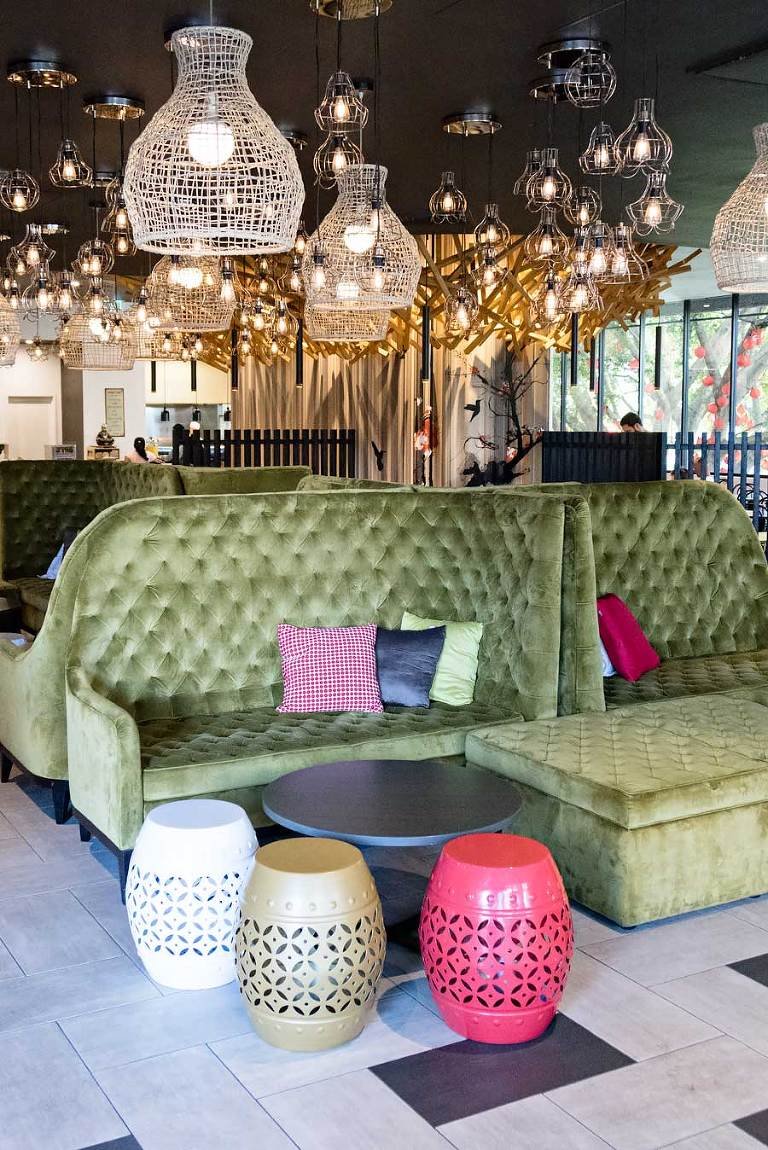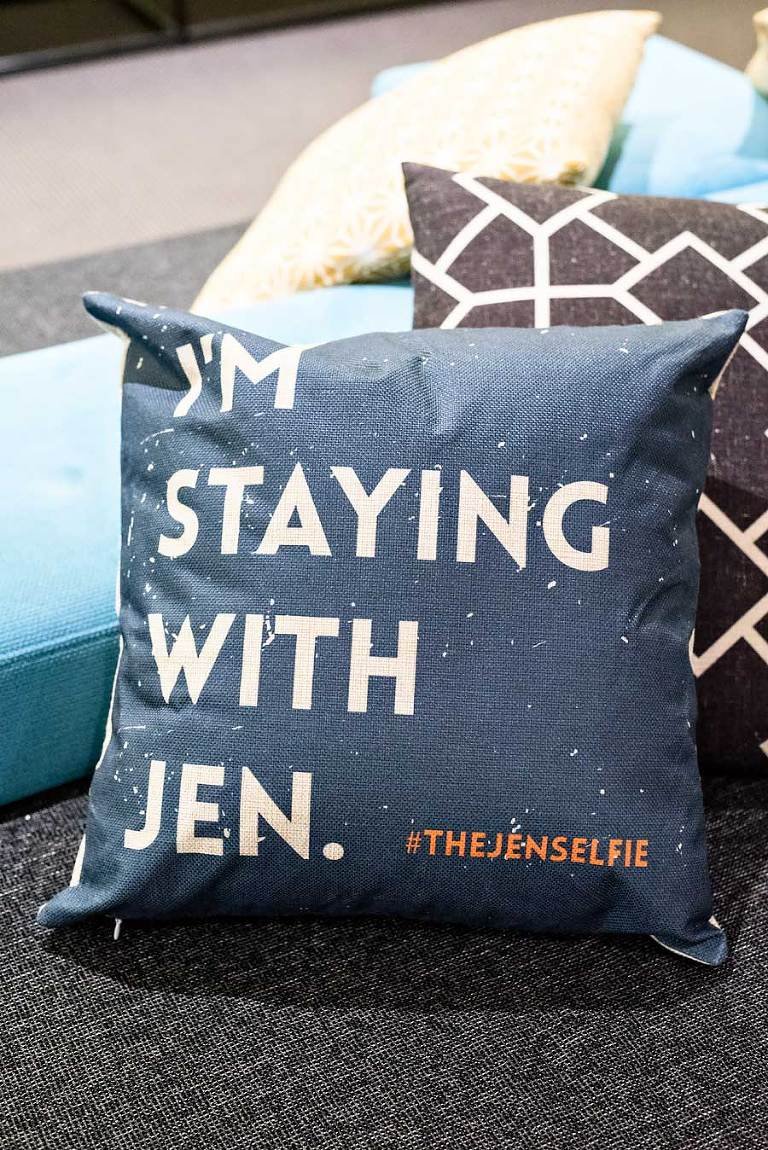 However, the location of the hotel in the heart of the CBD is perfect and I'm overlooking the river from my room. So it has a lot of potential and I'm hoping it will get a similar upgrade as the hotel in Singapore.
Monday morning it's time to leave. I wish I had more time to explore Brisbane. If I had known how I much I would enjoy it, I would definitely have planned to stay more than just a weekend. But it's time to catch my flight for my next destination: New Zealand.
More blog posts about Australia
Need more inspiration and tips for your trip to Australia? Check out my Australia Travel Guide.