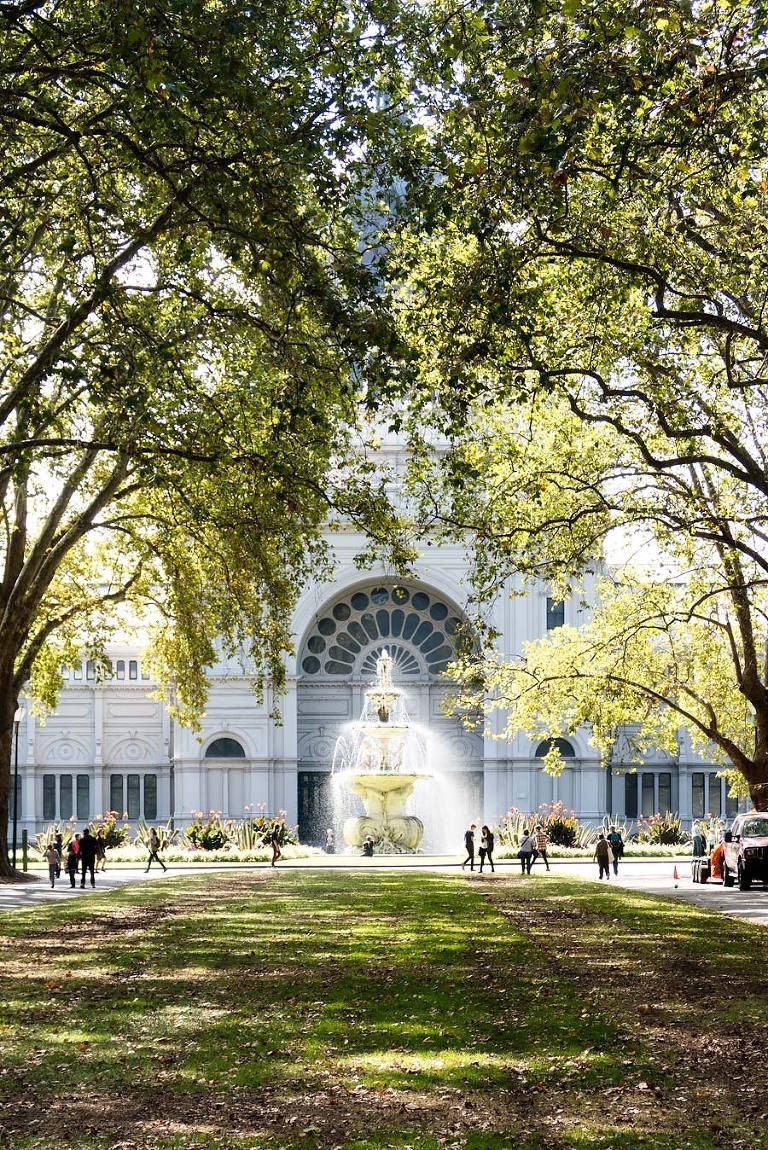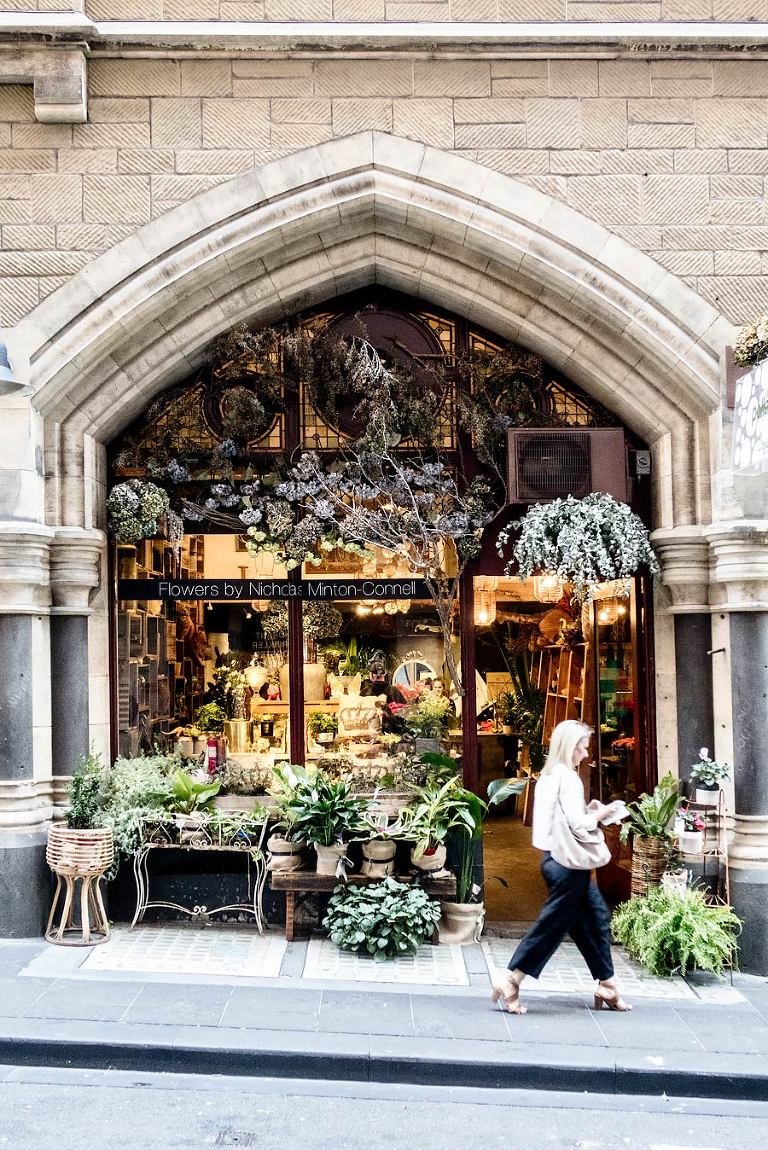 I leave Melbourne thinking 'We should try this again'. It isn't love at first sight like I experienced in Sydney. And with all the high expectations I had of this city, I'm feeling a bit disappointed.
But the truth is, I was tired. After traveling non-stop for 6 weeks, taking in the culture, food, and 'must things to do' of each destination I had visited so far, I struggle a bit in Melbourne. The fact that I can't really get excited about coffee and brunch places or how cool and creative this city is in general, shows I am not feeling quite myself. Which is very frustrating since I've been wanting to visit Melbourne forever.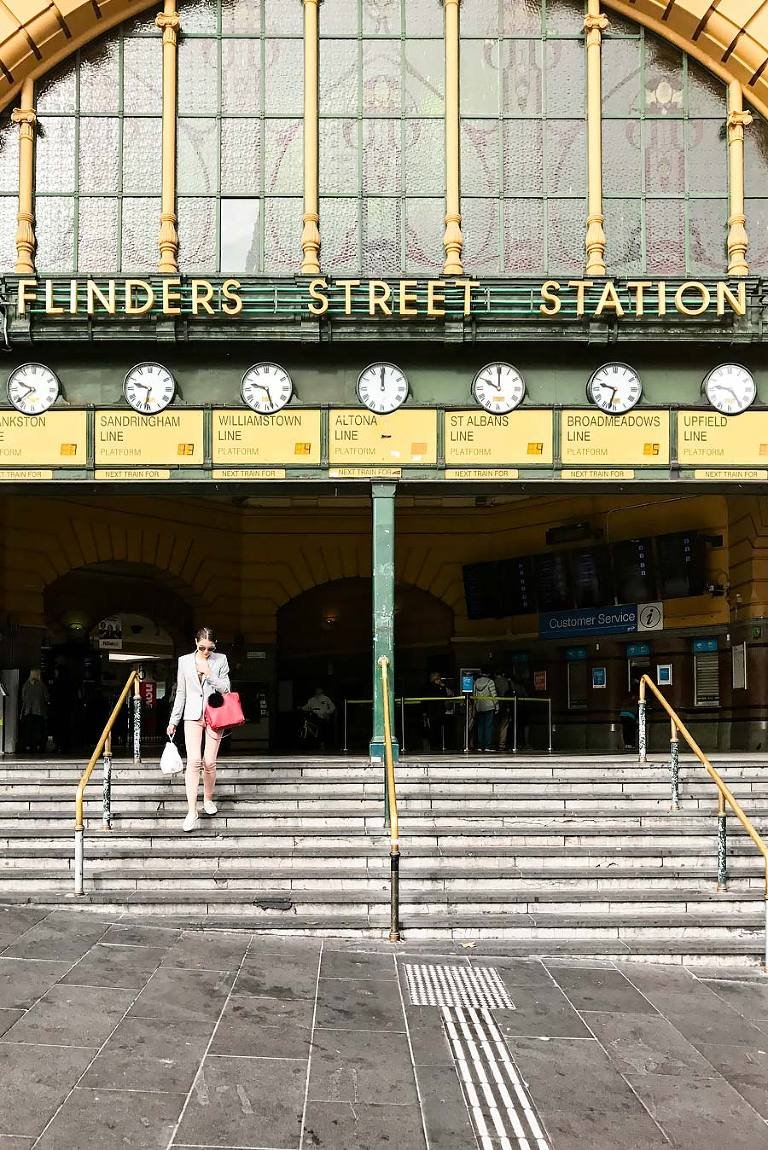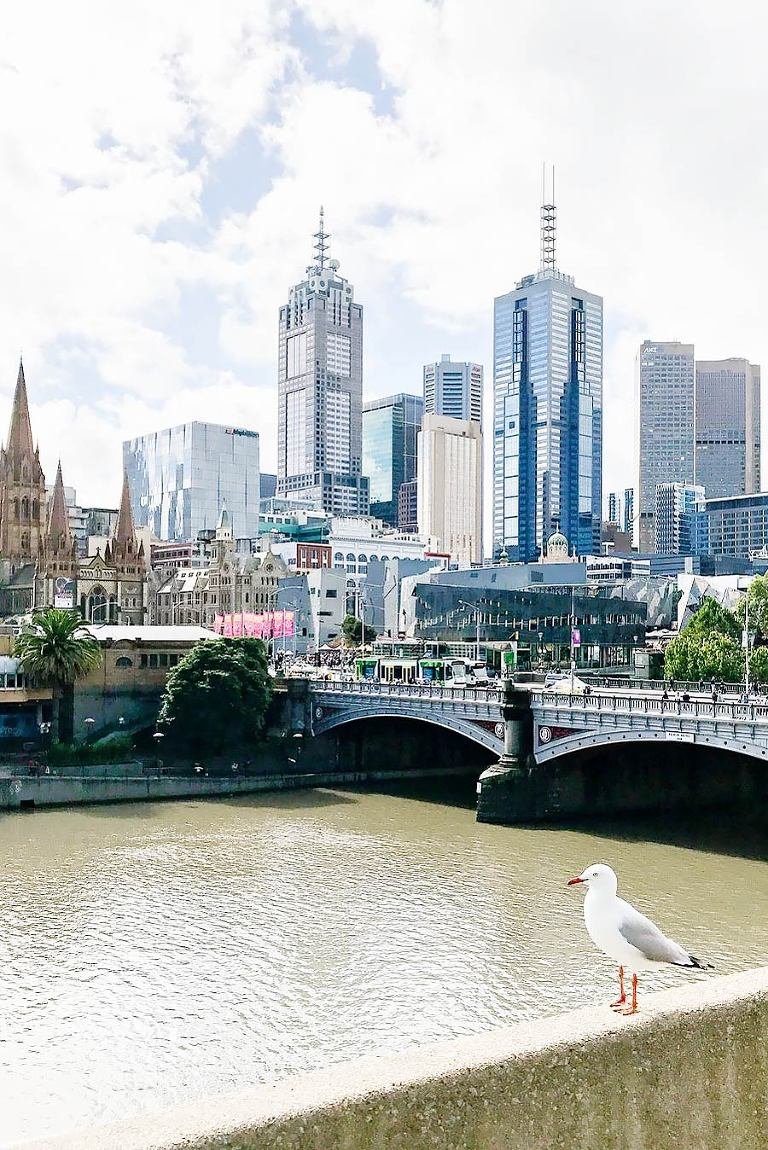 And now, many months later, I'm going through my photos and all I can think is 'Wow, what a great city!' I remember the feeling, but Melbourne, it's definitely not you, it's me.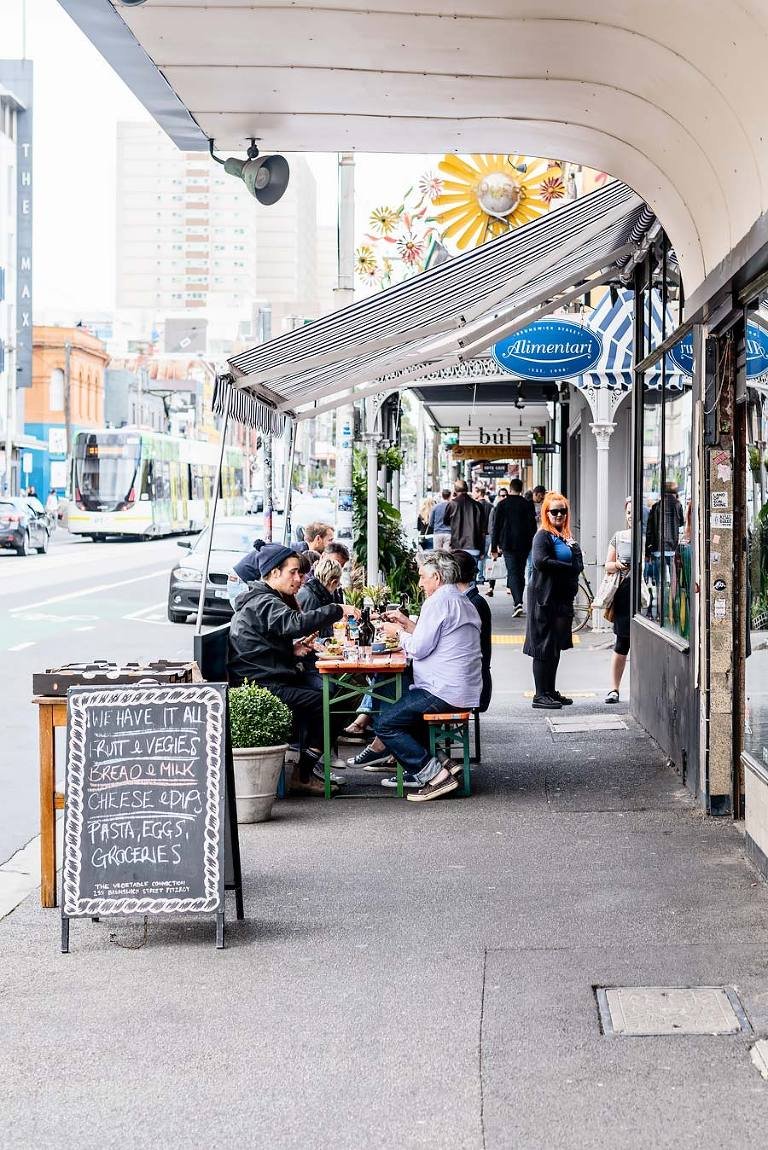 So please don't let this slightly depressing introduction stop you from visiting Melbourne. Just make sure you're well rested before you do… And when you go, here are all my recommendations for things to do, where to stay and places to eat. Especially when you don't want to do too much. Sort of a lazy person's guide to Melbourne.
Where to stay in Melbourne
When I arrive in Melbourne I decide to change my travel plans. The plan is to stay in Melbourne for three nights and then do the Great Ocean Road for a couple of days, but I'm staying for a week instead. Which means that I quickly have to find a place to stay for the remaining days.
The second half of my week in Melbourne I'm staying at a Melbourne Short Stay Apartment on Power Street. I love having my own little, modern apartment for a couple of days. With a kitchen, a living room and a separate bedroom. And an indoor swimming pool in the building. It's perfect and just I what I needed.
Coppersmith Hotel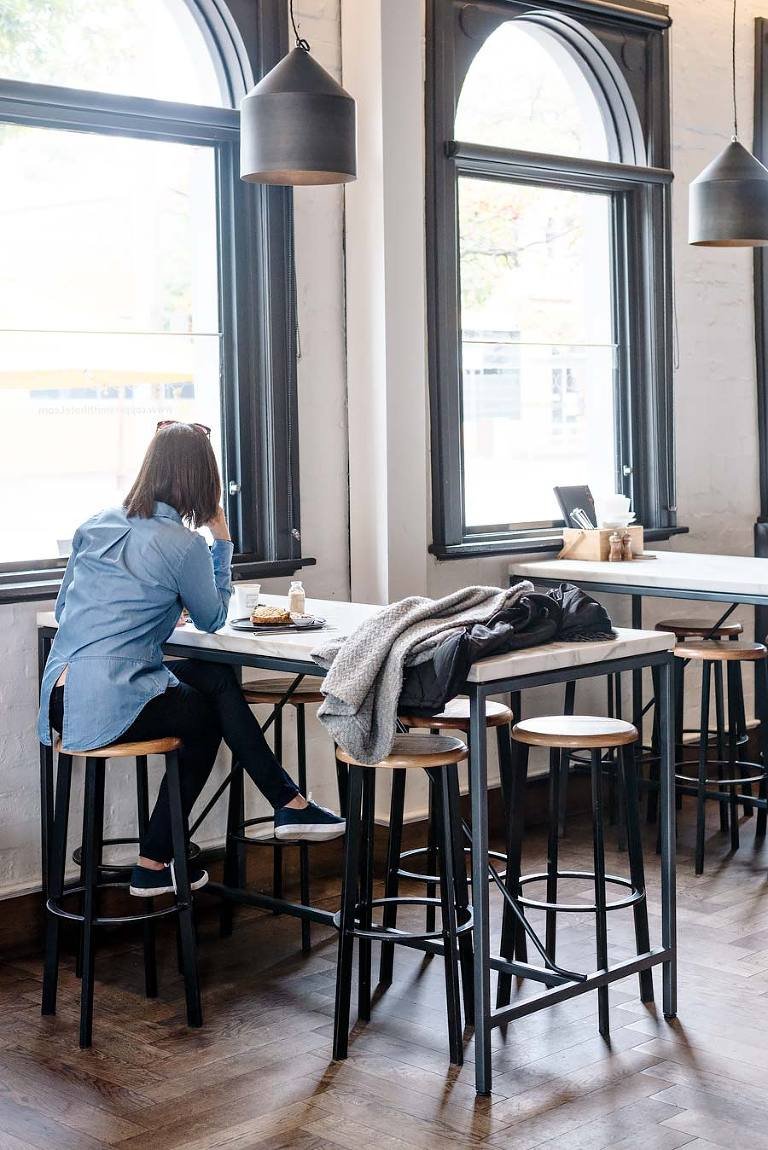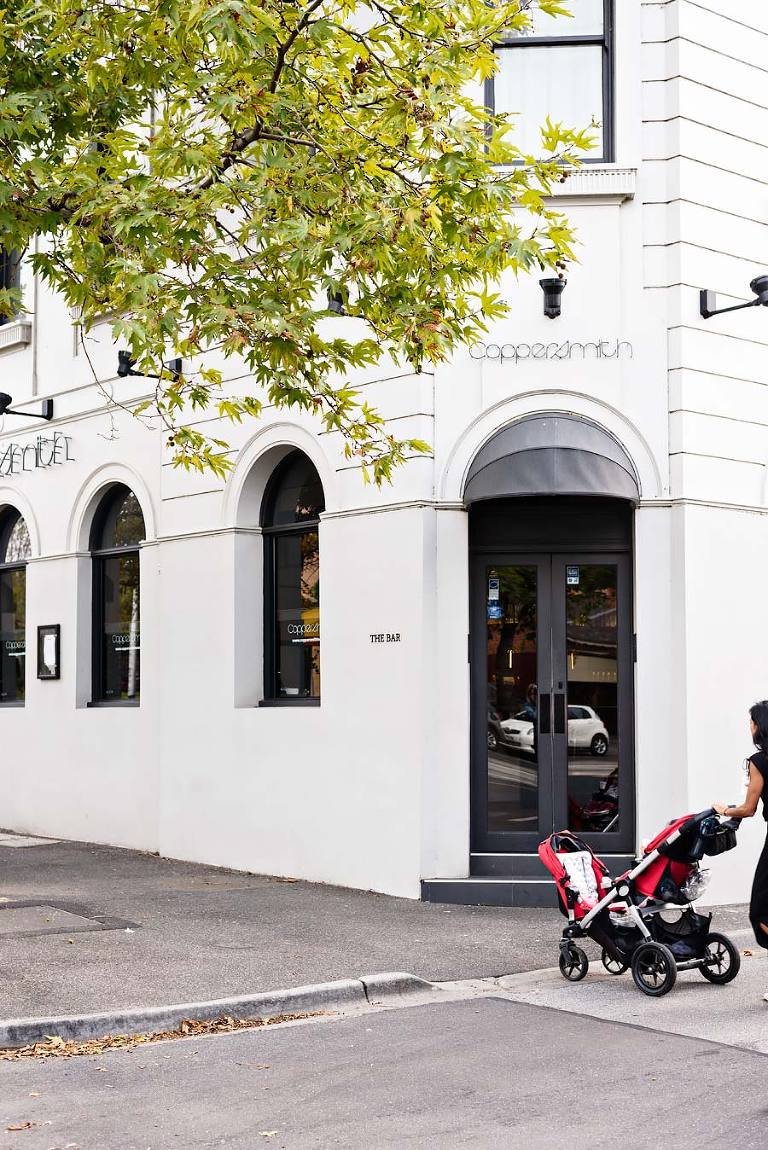 But if you're looking for a beautiful boutique hotel in Melbourne, then you have to stay at the Coppersmith Hotel. The hotel is gorgeous with stylish and luxurious, modern rooms. While I was here, my room was even temporarily used for a Harper's Bazaar photoshoot. And it was the main inspiration for my bedroom makeover.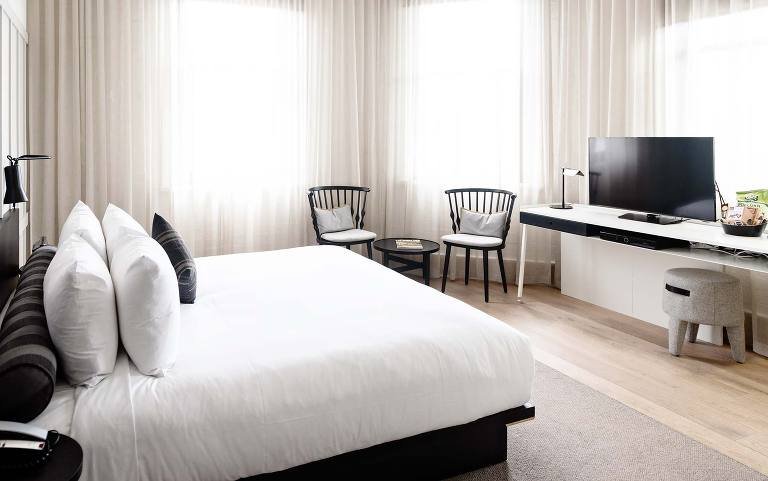 Coppersmith is more than just a hotel, it's also a popular bar and restaurant. Every morning I'm looking forward to going downstairs to the restaurant to try something new from their breakfast menu. Definitely not your standard hotel breakfast! Everything looks beautiful and tastes delicious.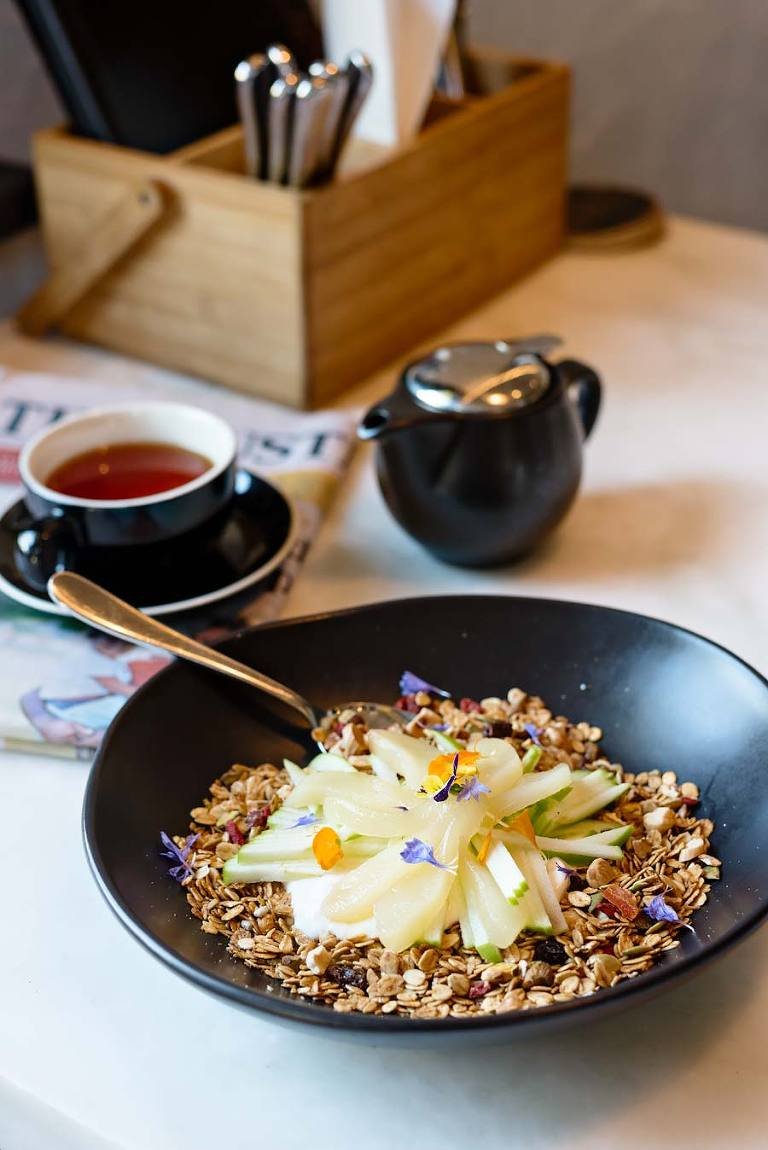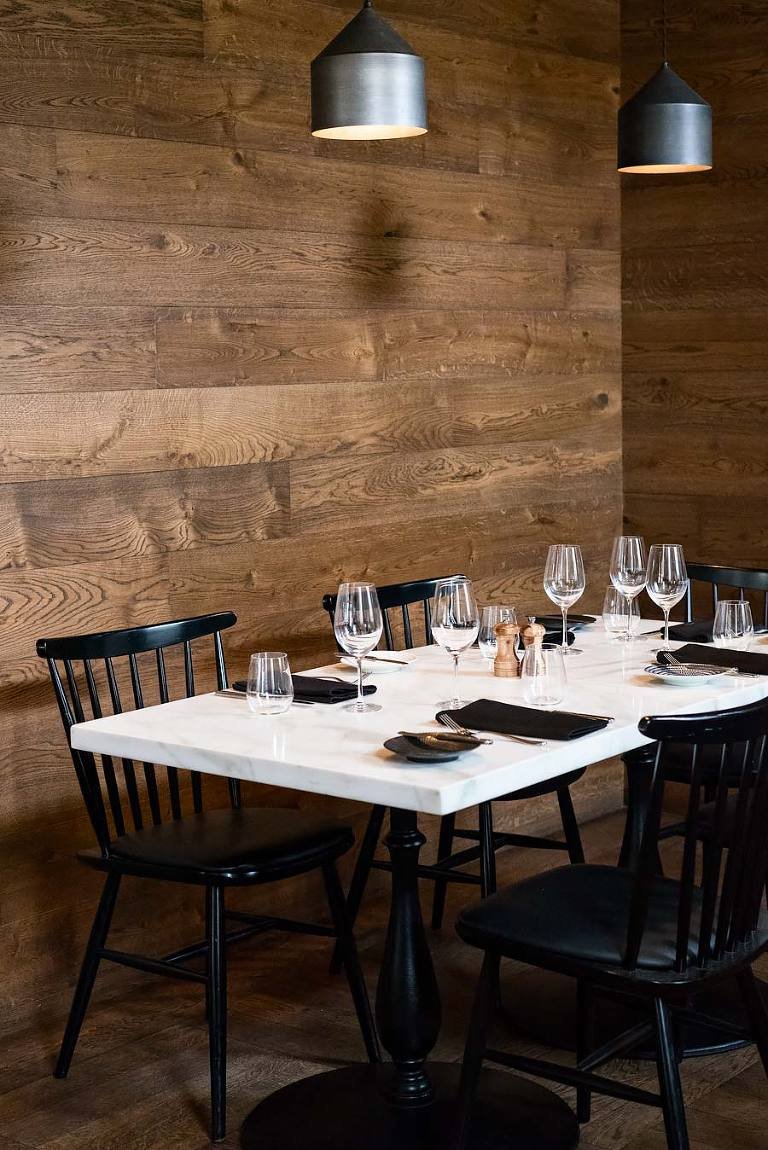 The friendly staff, my beautiful room and the food makes me wish I could stay for another week or two. Which unfortunately my travel budget (and schedule) doesn't allow. Next time I'm visiting Melbourne though, I'm definitely staying at the Coppersmith again.
Things to do in Melbourne
As I'm feeling lazy in Melbourne, I sign up for two walking tours. That way I can just follow a local to show me the best parts of the city.
A great tour to do on your first day is the I'm Free walking tour. It's a 3 hour walk and you can just show up, no need to book in advance. At the end of the tour the guide will expect you to give him some money, but it's up to you how much you want to give.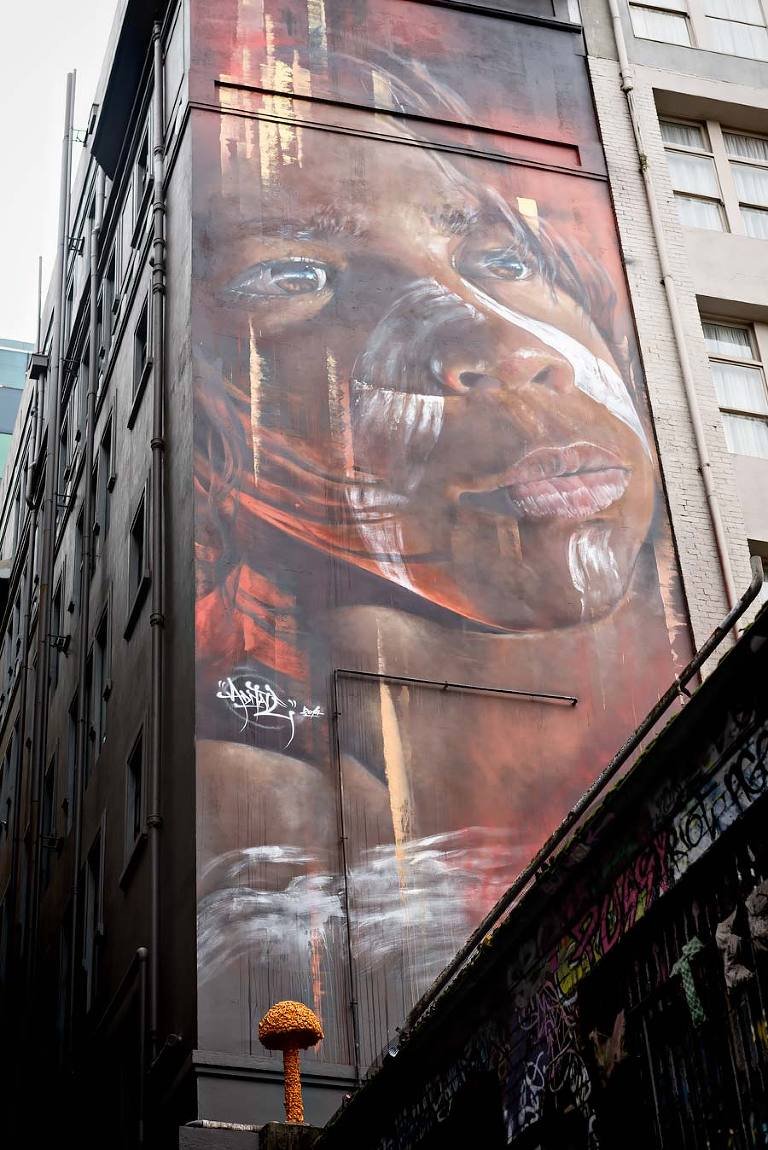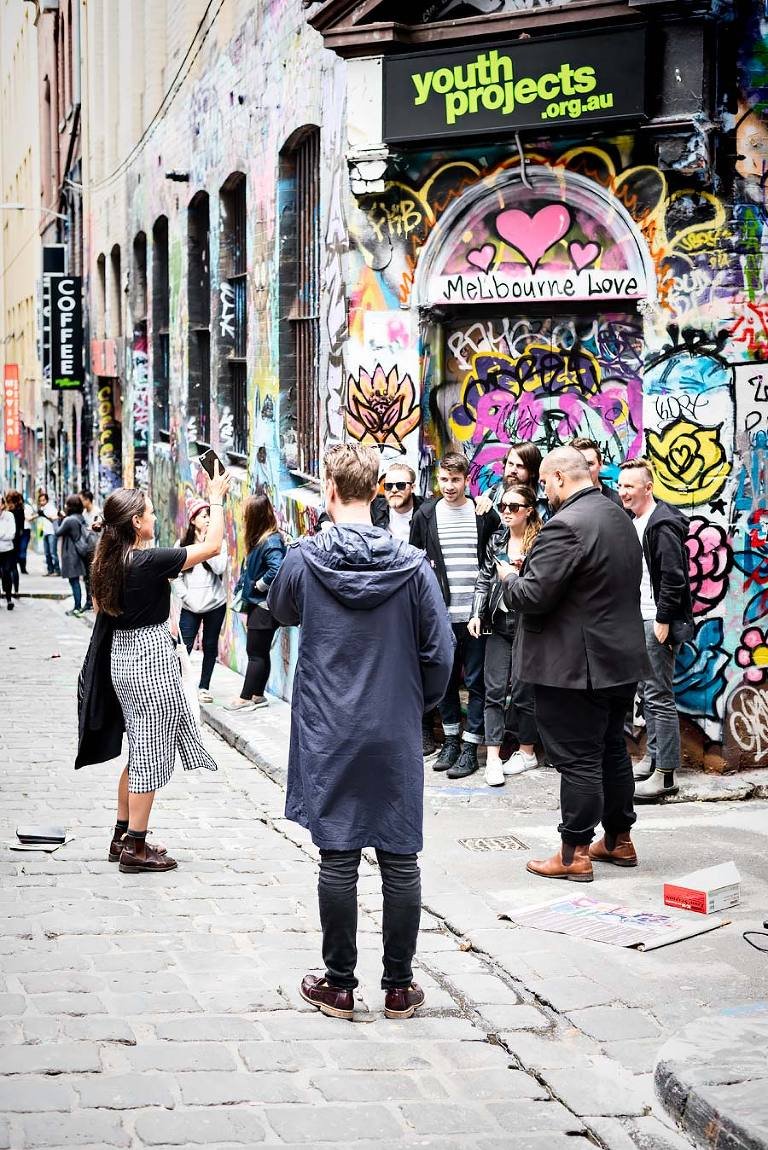 The second tour I sign up for is The Melbourne Experience: Foodie Indulgence Walking Tour. It's a fun tour although it's more a combination of a city tour and food tour. Since I already saw most of the famous sights and street art during the other walk, I wish we could have tried more food. But if you plan to sign up for only one walk, then this one offers a lot in 3 hours.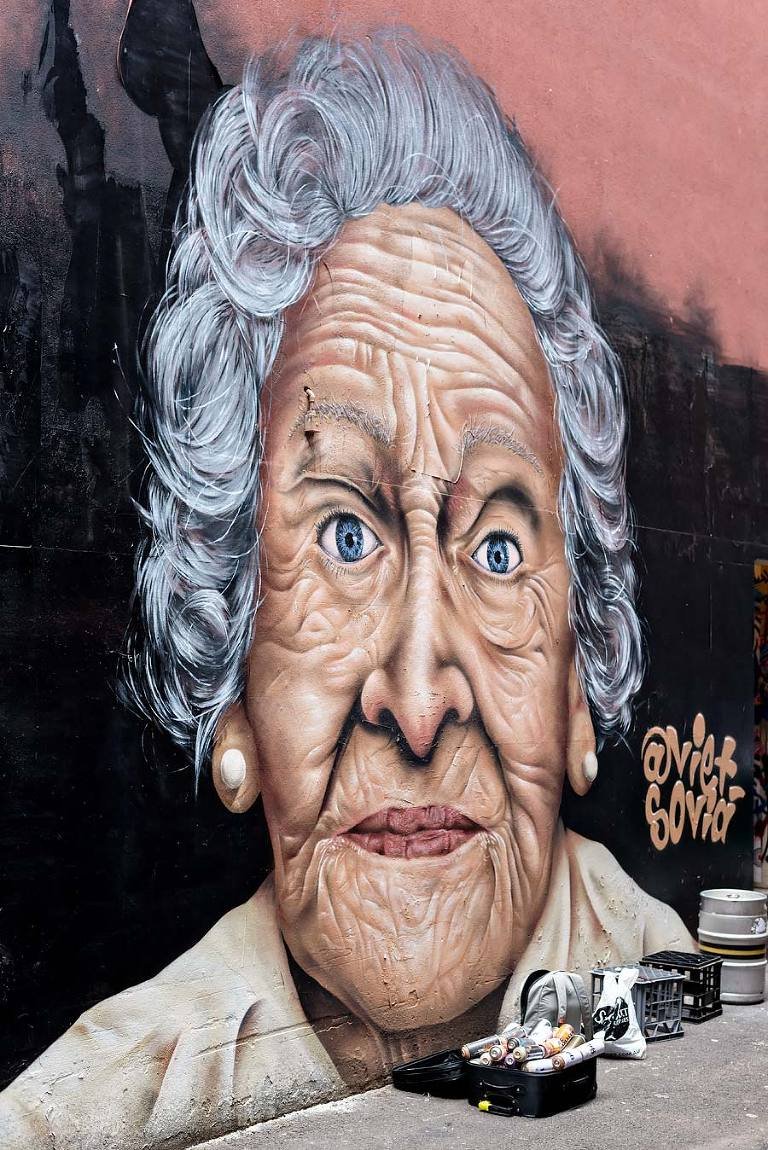 State Library of Victoria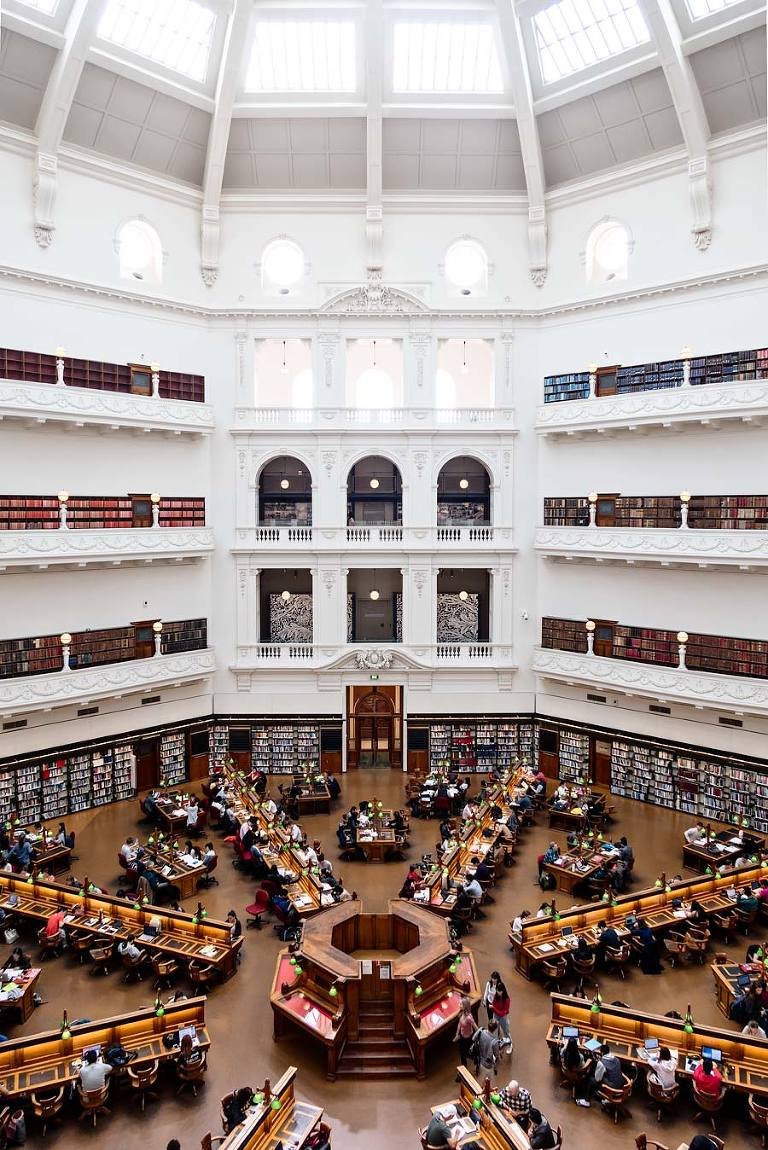 The I'm Free walking tour starts in front of the State Library, Australia's oldest public library, but you don't go inside as part of the tour. Make sure you do when you have time! It's an incredible building, especially the La Trobe Reading Room. When the library opened in 1856 it was one of the first free libraries in the world.
Fitzroy, Melbourne's Hipster Neighbourhood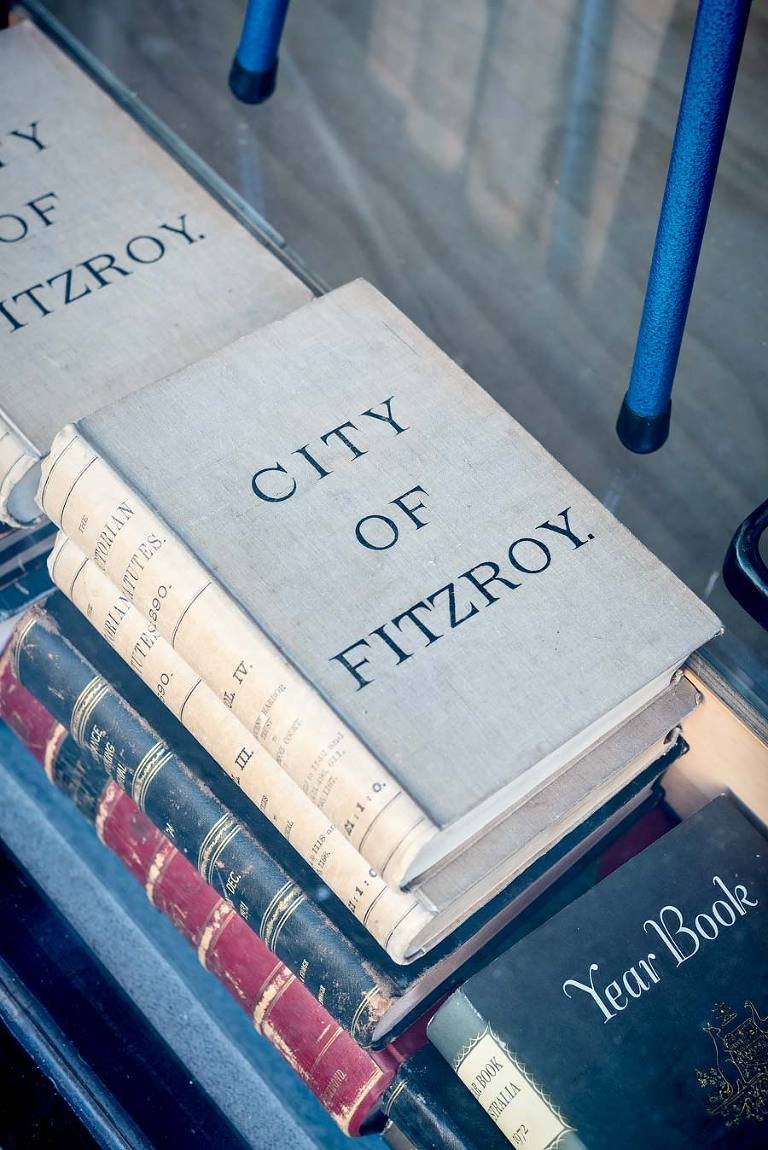 Fitzroy is where I am having my 'I don't get it' moment in Melbourne. Based on everything I read and hear about it, this is Melbourne's coolest neighborhood. Where all the hipsters are hanging out, where you should be able to get the best coffee, find the best shops etc.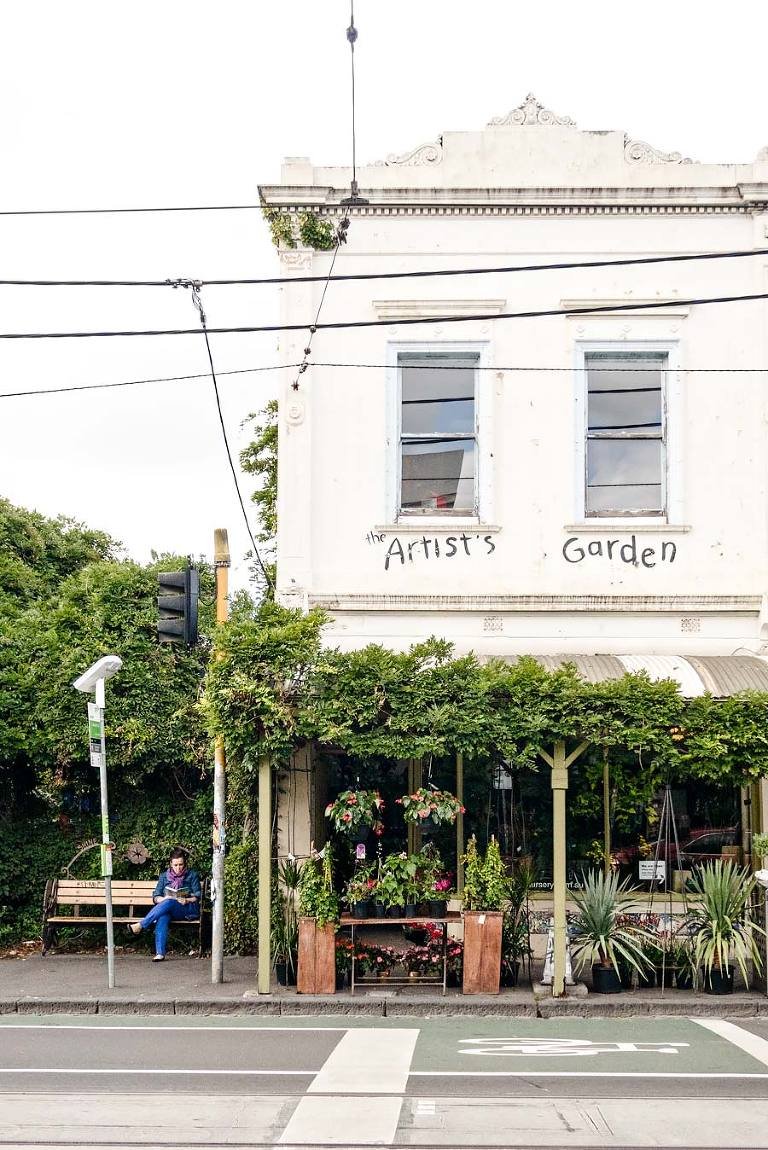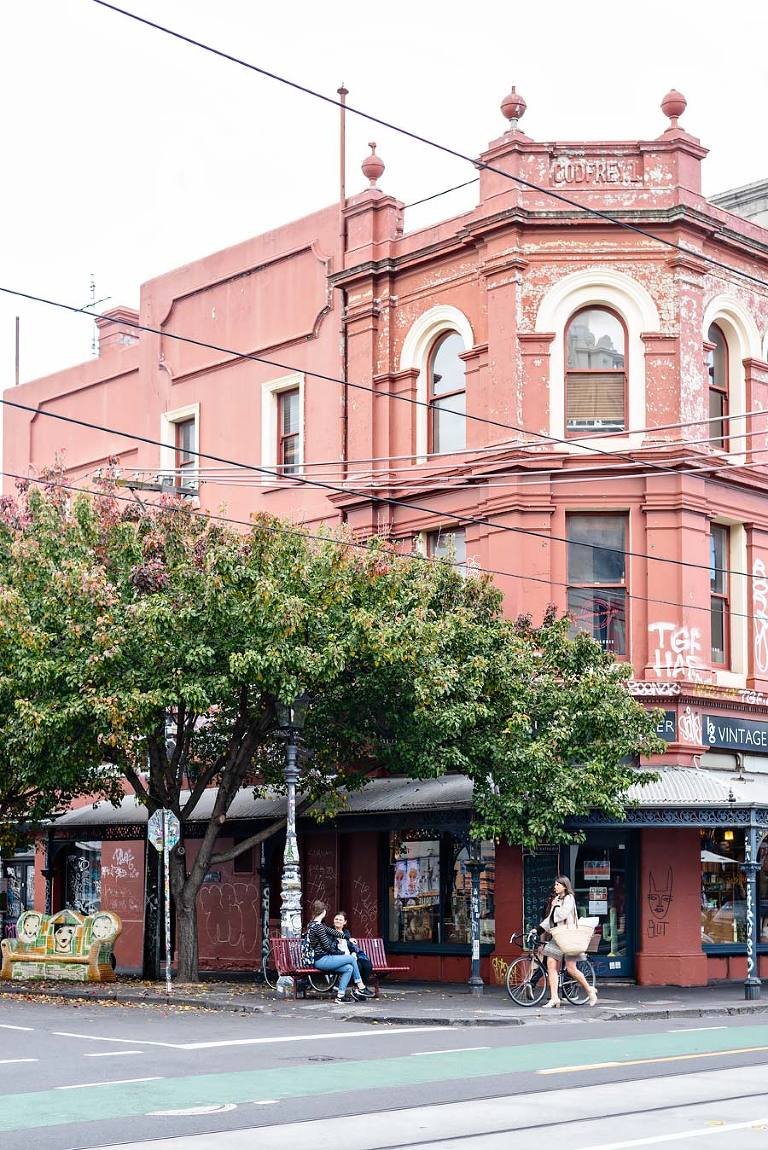 But I didn't see it. Well, I saw the hipsters. But I didn't really see what makes this area so special. I was expecting something like Shoreditch in London, which I love. But for some reason I didn't enjoy Fitzroy all that much. Again, it probably has everything to do with me…
If you like photography and you're in Fitzroy, then the Centre of Contemporary Photography is very well worth a visit.
Where to have coffee and brunch in Melbourne
A week earlier in Sydney, I was running around the city like a crazy person in an attempt to try all the great coffee and brunch spots. Since Melbourne is more known for its coffee and food scene, I was expecting to do the same here. But I think I overdid it in Sydney. I didn't want to spend another week recovering from post brunch food comas and too much caffeine.
Looking back now I think it's such a missed opportunity. Sure, normally traveling is not about brunch and coffee, but it's an important part of Melbourne culture. So if there's one destination that justifies brunch food comas and a caffeine overdose, it's Melbourne.
Long Street Coffee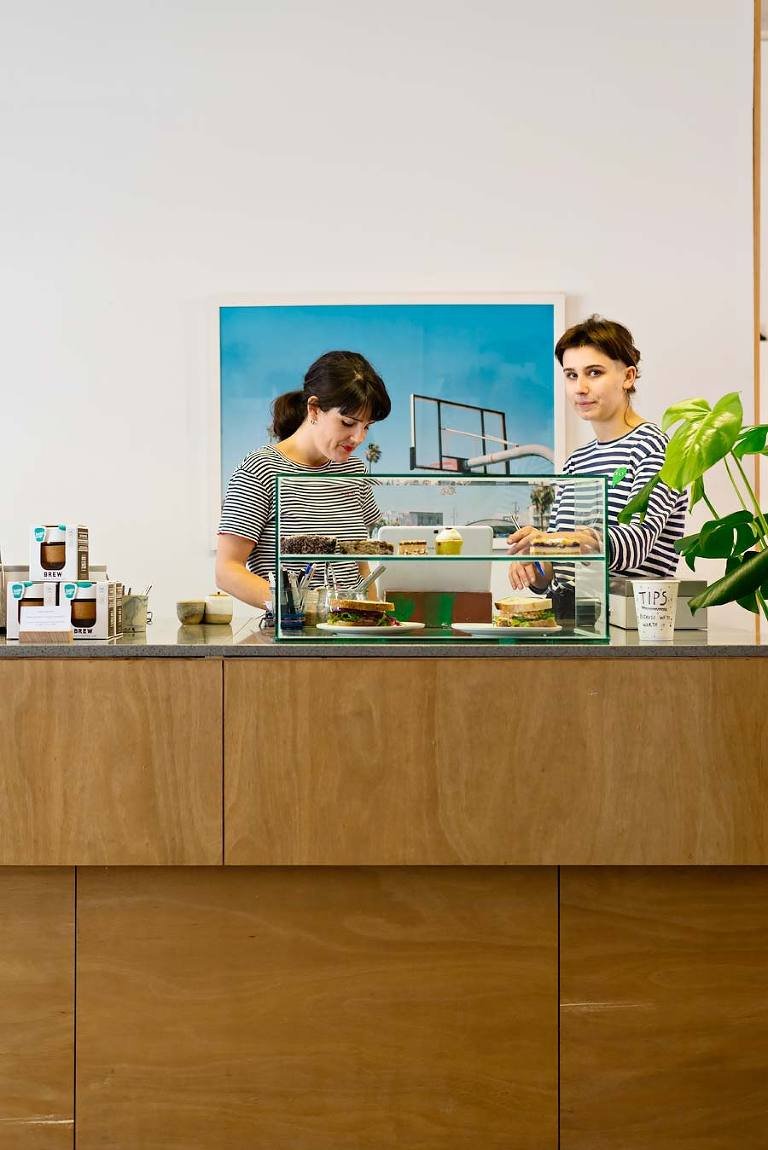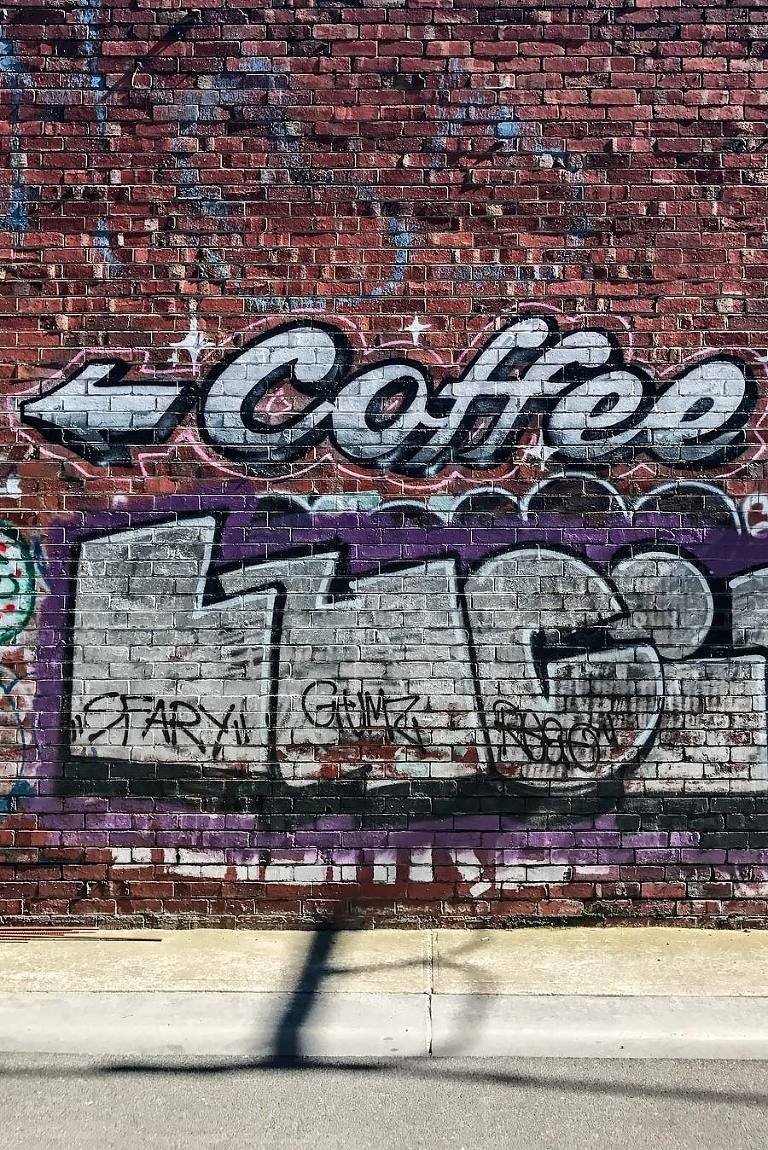 Long Street Coffee in Richmond is one of my favorite finds, if only for their story. Located in a former chocolate factory they train young refugees at their café, providing them with hospitality skills and experience that will help them to find work.
Industry Beans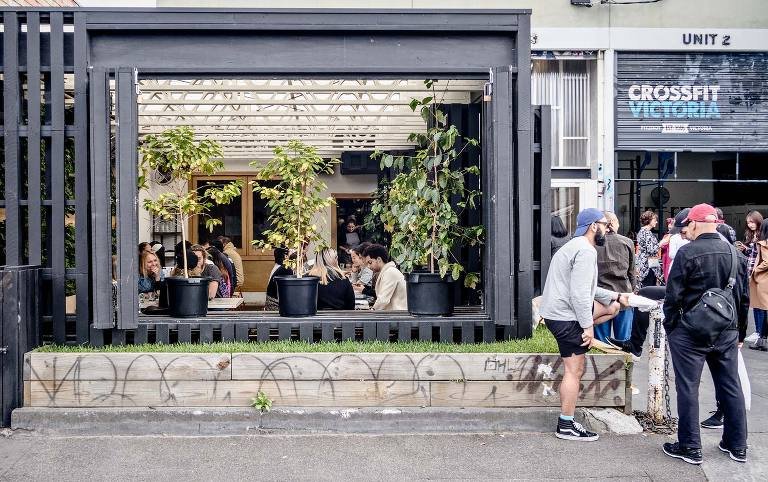 I'm meeting travel blogger and Melbourne local Rachel from The Department of Wandering for brunch at Industry Beans in Fitzroy. I know I said before that I didn't really 'get' Fitzroy. Well, this place may be the exception. Best brunch I had in Melbourne!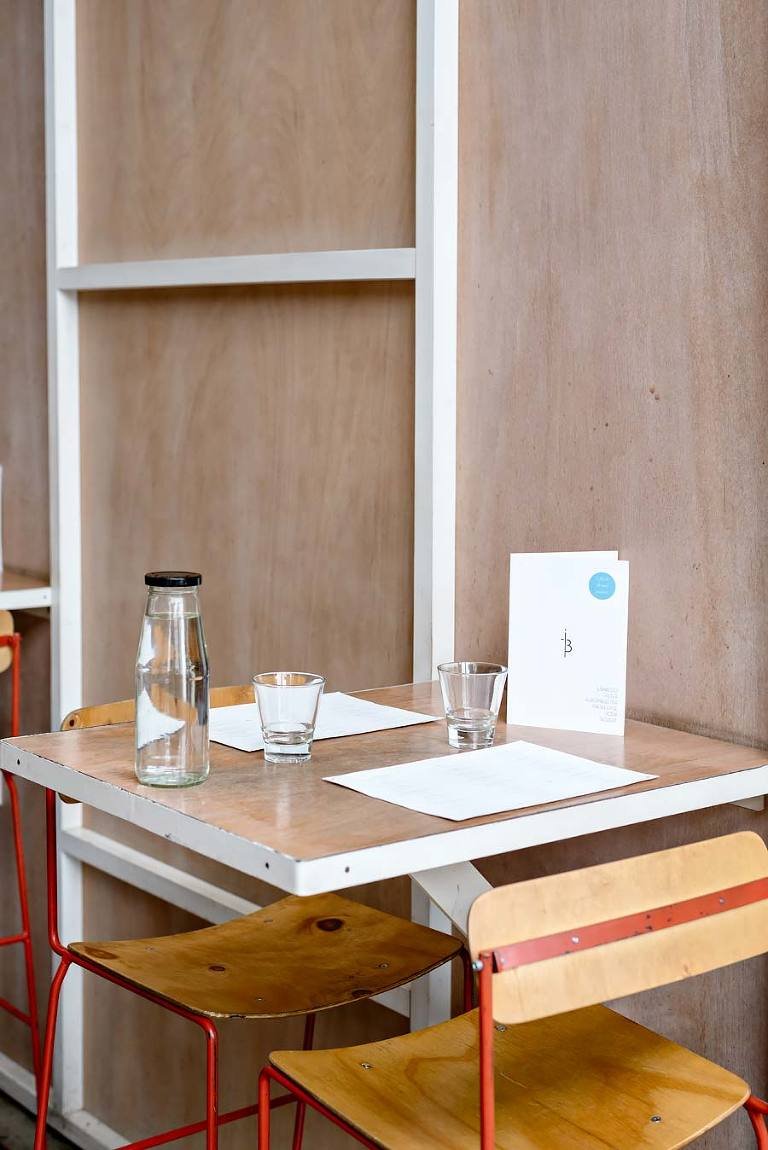 Proud Mary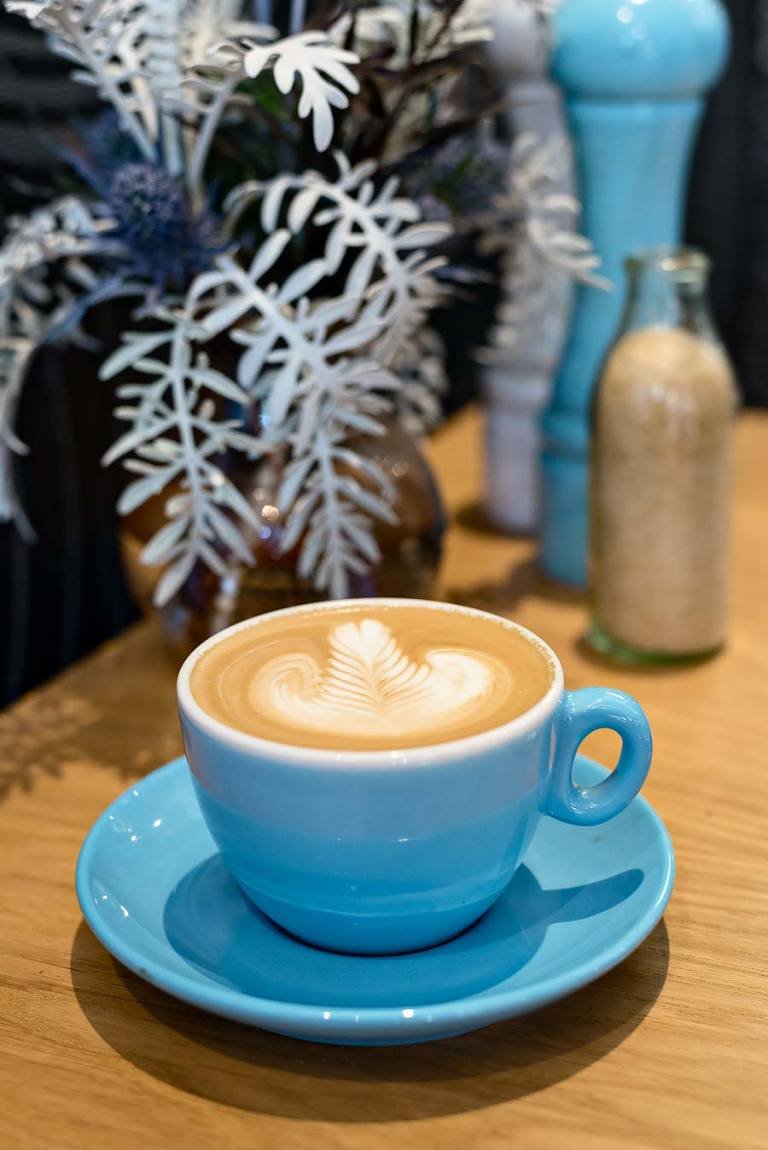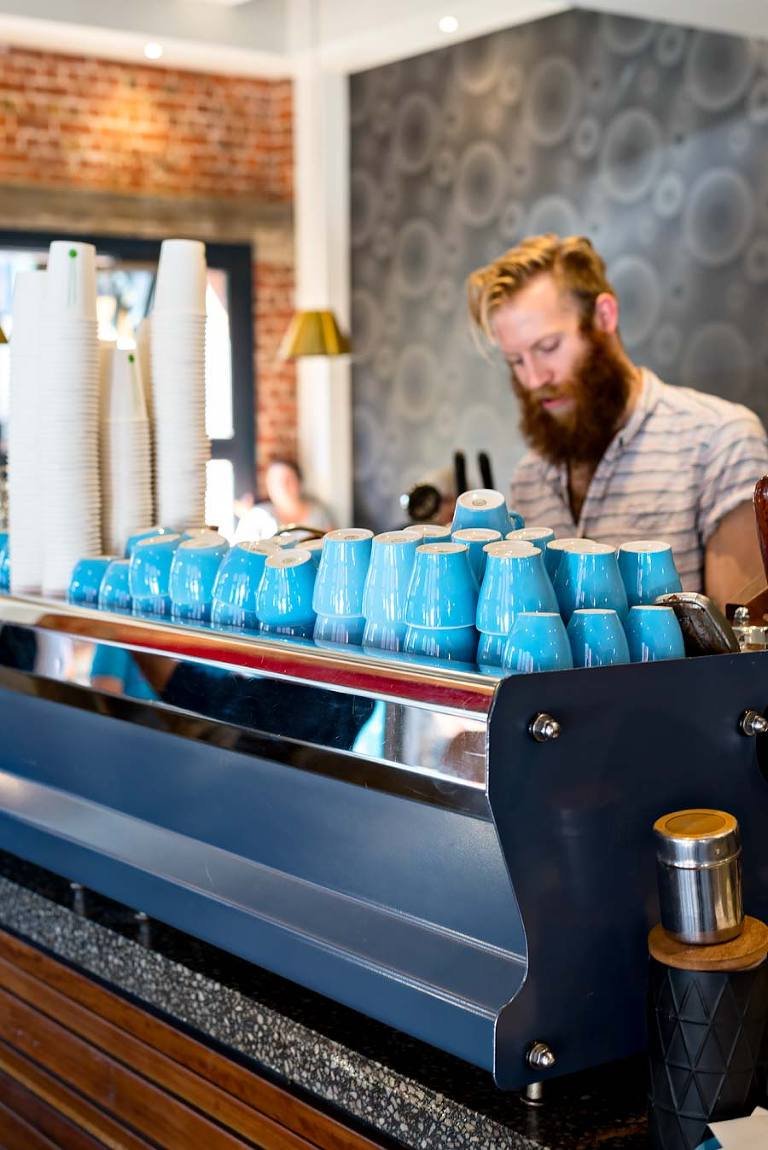 Okay, I'll give you another great place for brunch and coffee near Fitzroy: Proud Mary. The photos didn't turn out so great, but I had an amazing lunch here. So maybe I need to reconsider my opinion about Fitzroy…
Market Lane Coffee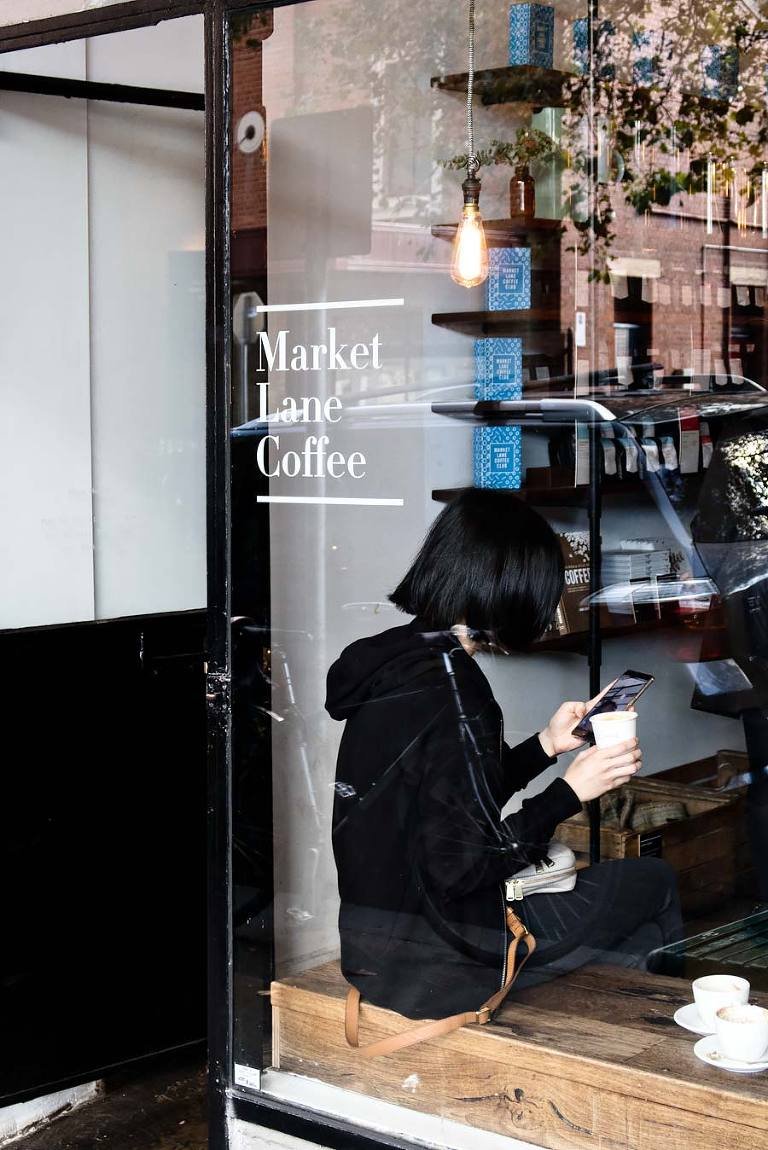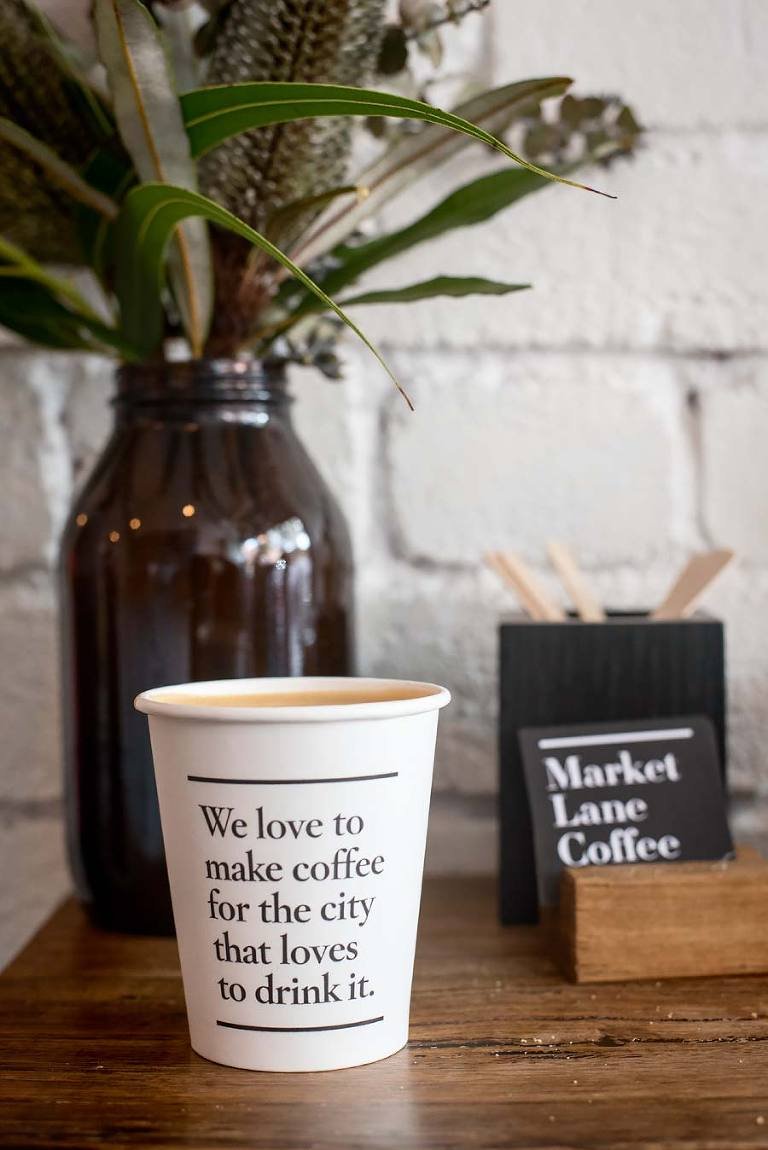 At Market Lane Coffee I fell in love with the paper cups and the sign on the window saying 'We love to make coffee for the city that loves to drink it'.  But it's not all about the branding. On the wall inside it says 'We focus on only one thing: delicious high-quality coffee', which I guess says it all. The industrial café with white bricks only has a few seats, but with these paper cups you'll want your coffee to go.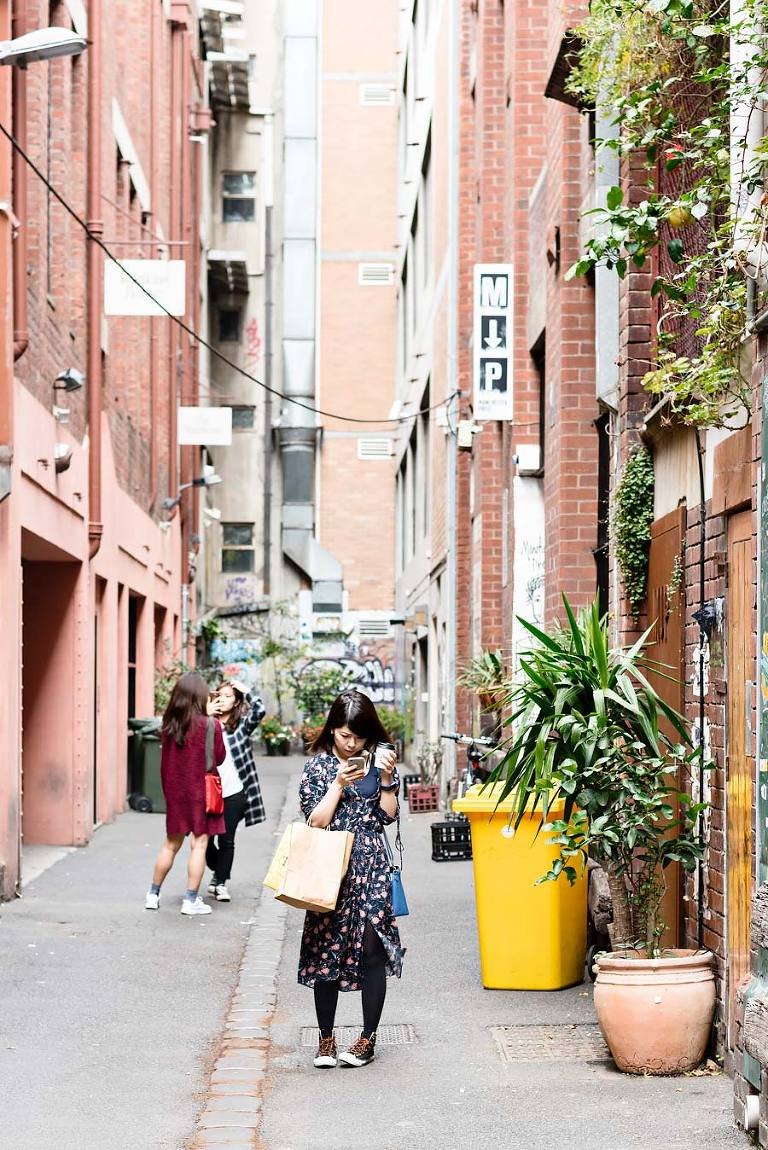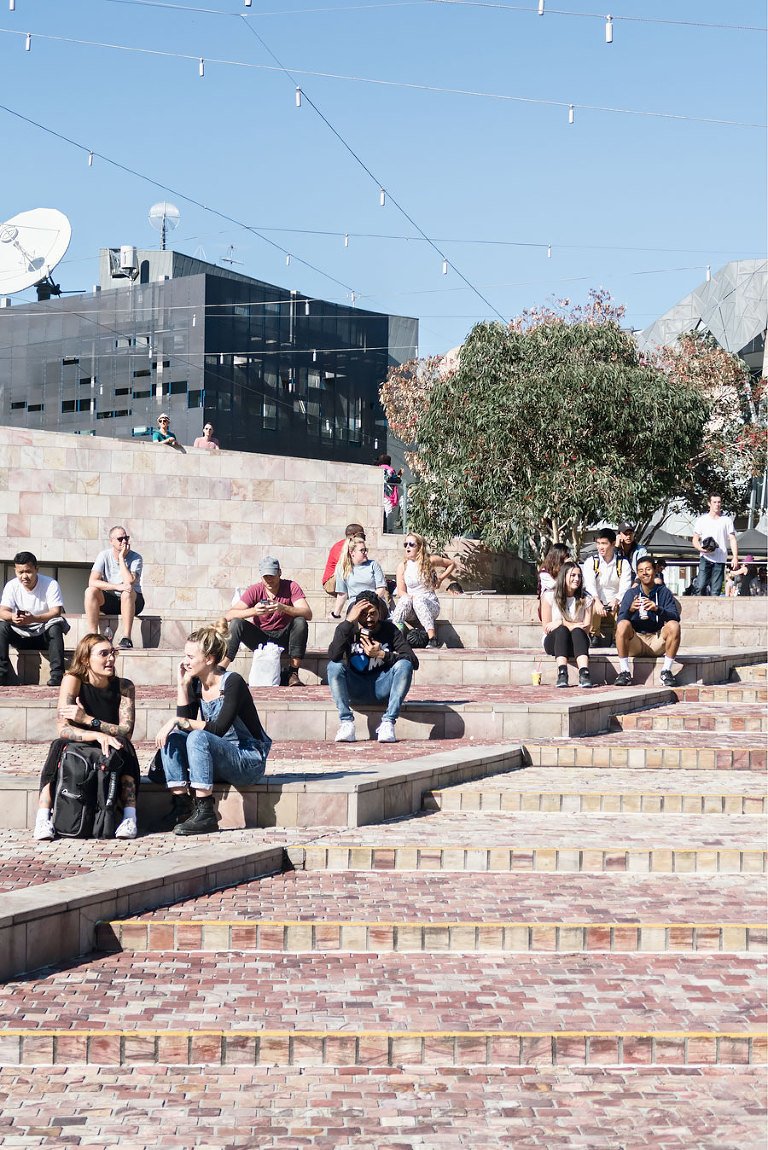 So now you're probably thinking 'What's not to love about Melbourne?' And I have to agree. This city has so much to offer that I really want to visit Melbourne again. Next time I'm planning a 3 month trip, I'll just start here.
More Blog Posts about Australia
How to See the Best of Australia's East Coast without a Car
The Great Ocean Road in One Day (+ video)
The Ultimate Sydney Brunch & Coffee Guide
Blue Mountains: The Best Day Trip from Sydney
Getting the Best View of Sydney at Shangri-La Hotel
A Spectacular Flight over the Great Barrier Reef (+ video)