If you've never been to Africa, South Africa is the perfect place to start. It has it all: incredible landscapes, wild animals, a delicious (both modern and traditional) food scene, and let's not forget the vineyards and wine. In general, it's also more modern than other African countries and more comfortable to travel in with most roads in excellent condition.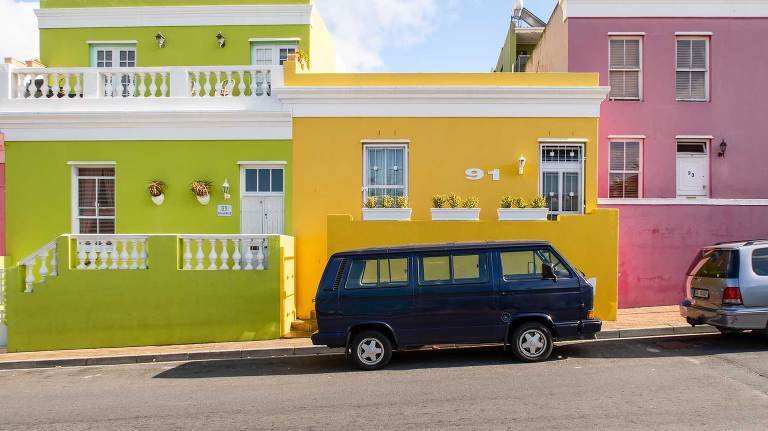 This is my first trip to South Africa, but not my first time in Africa. After visiting Zambia, Tanzania, Malawi, Zimbabwe, Kenya and Namibia, I think I know what to expect. I recognize that typical smell of wood or charcoal fire. I expect things not to go according to plan, but being fine with it (most of the time). To be speechless and a bit emotional when seeing nature at its best. It was my first trip to Africa in 2001 that really made me fall in love with travel. And going back always reminds me why travelling is so important to me.
So with that in mind, I'm surprised to realise that South Africa is a different kind of Africa than my previous experiences. Definitely not better or worse, but different. I quickly have to let go of all my expectations and assumptions and stop comparing it to other countries. This is South Africa, and it's one of a kind.
Knowing this is not a trip we'll be doing every year, we want to make sure we're not missing any of the best places to visit in South Africa, but also be able to enjoy it when we're there. We're here for 3 weeks and have put together an itinerary that allows us to see (most of) the best of South Africa.
Day 1 -2: Johannesburg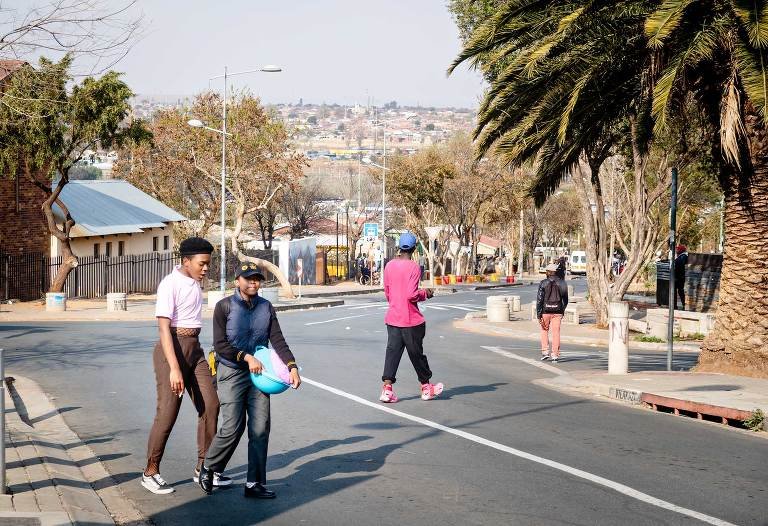 Day one is all about travelling to South Africa. We're taking a direct flight to Johannesburg from Amsterdam with KLM. It's an 11-hour flight, so by the time you arrive there's not that much more to do than go to the hotel and sleep.
We'll be picking up our rental car on day three when we're leaving Johannesburg, so we've arranged an airport transfer to our hotel with Catz Tours.
The next morning Johan from Catz Tours takes us on a private full-day tour (7-8 hours) of Johannesburg and Soweto.
There are many stories going around about safety in Johannesburg. There's no reason to be scared, but you need to be smart and careful. I can't say I loved being in Johannesburg, but I'm honestly glad we're spending one full day here to experience the city ourselves. Johannesburg has changed a lot and is still changing today.
Where to stay in Johannesburg:
We're spending two nights at Motel Mi Pi Chi in Melville. It's a great place to stay in Johannesburg. Melville is a relatively safe and friendly neighbourhood with lots of restaurants nearby.
Don't miss: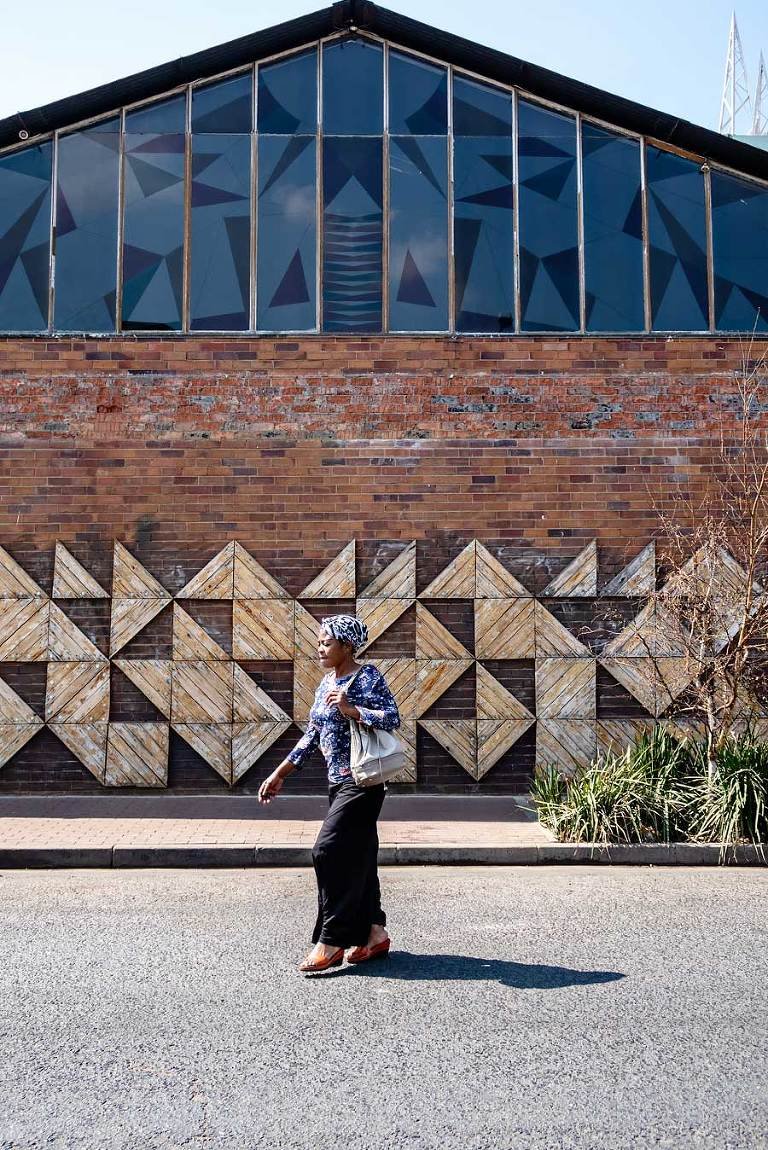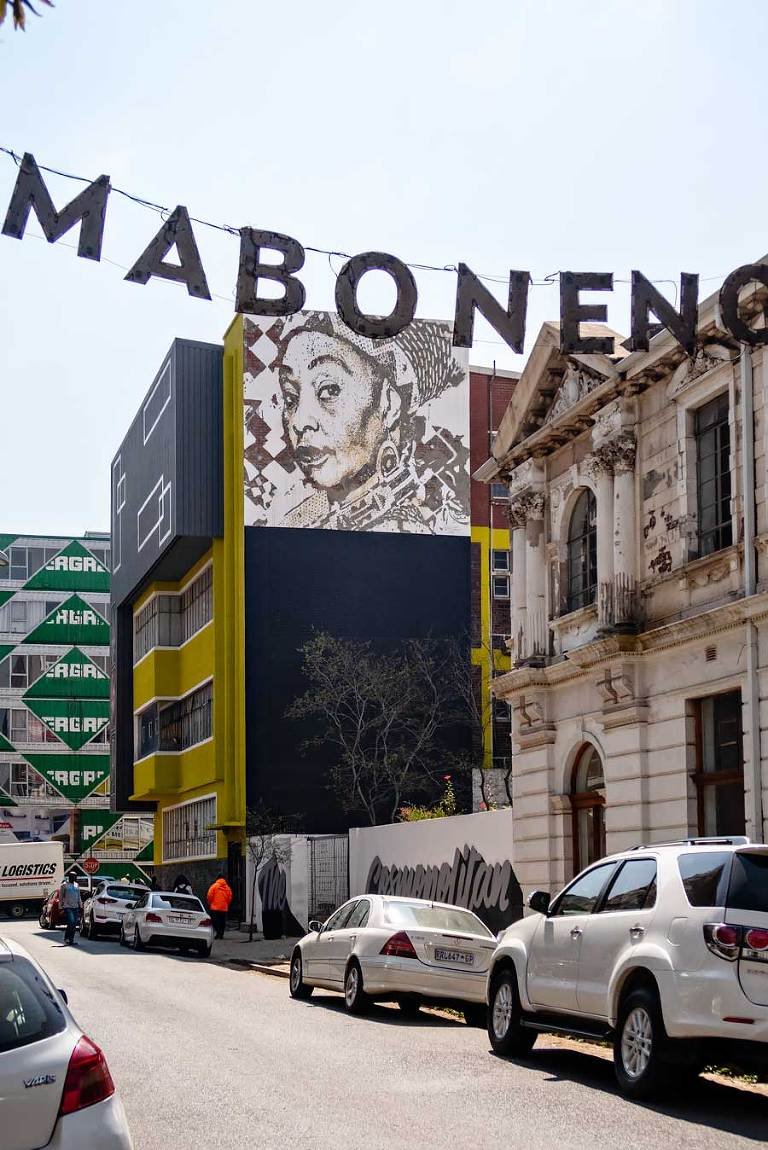 An excellent way to see Johannesburg and learn more about its history is to go on a tour. We arranged our tour with Catz Tours, but Viator also has a lot of interesting options.
Most tours will take you to Soweto to visit the former house of Nelson Mandela that they've turned into a museum.
My favourite neighbourhood in Johannesburg is Maboneng. It has a creative vibe with lots of (street) art, cafés and restaurants.
We decided to skip the Apartheid Museum because we didn't have enough time (you'll need half a day for it), but I heard it's worth a visit.

Car Rental Johannesburg:
From the Netherlands I've rented a car in Johannesburg with Sunny Cars. They make all the arrangements with the local car rental company, which in this case is Europcar.
We're picking up our car at the Europcar office at Park Station. During the day this is fine, just know that Park Station is not in the safest neighbourhood (Hillbrow). We take an Uber to drop us off at the station, but it's also possible to have the rental company bring your car to your hotel. Just make sure to double check this, since this got lost in translation with our booking.
Day 3: Blyde River Canyon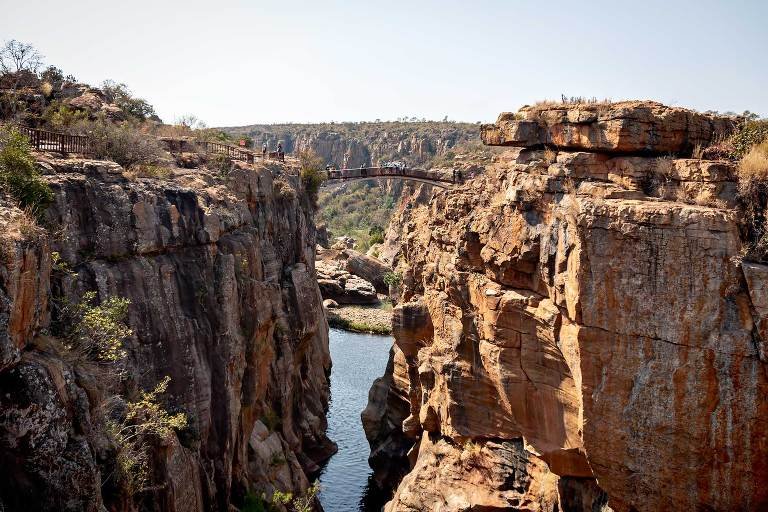 We're leaving Johannesburg and drive north-east to Blyde River Canyon. Many people go straight to Kruger Park, but you really don't want to miss this.
It's the third-largest canyon in the world and truly incredible. There are several viewpoints along the way where you pay a small fee to enter and park your car. But the highlight for me is the Bourke's Luck Potholes. Over the years the water has carved holes into the rocks that look spectacular.

Where to stay near Blyde River Canyon:
From Blyde River Canyon it's about a one hour drive to our hotel in Hazyview. We're checking in at aha Casa do Sol, a nice hotel with monkeys running around the garden.
Don't miss: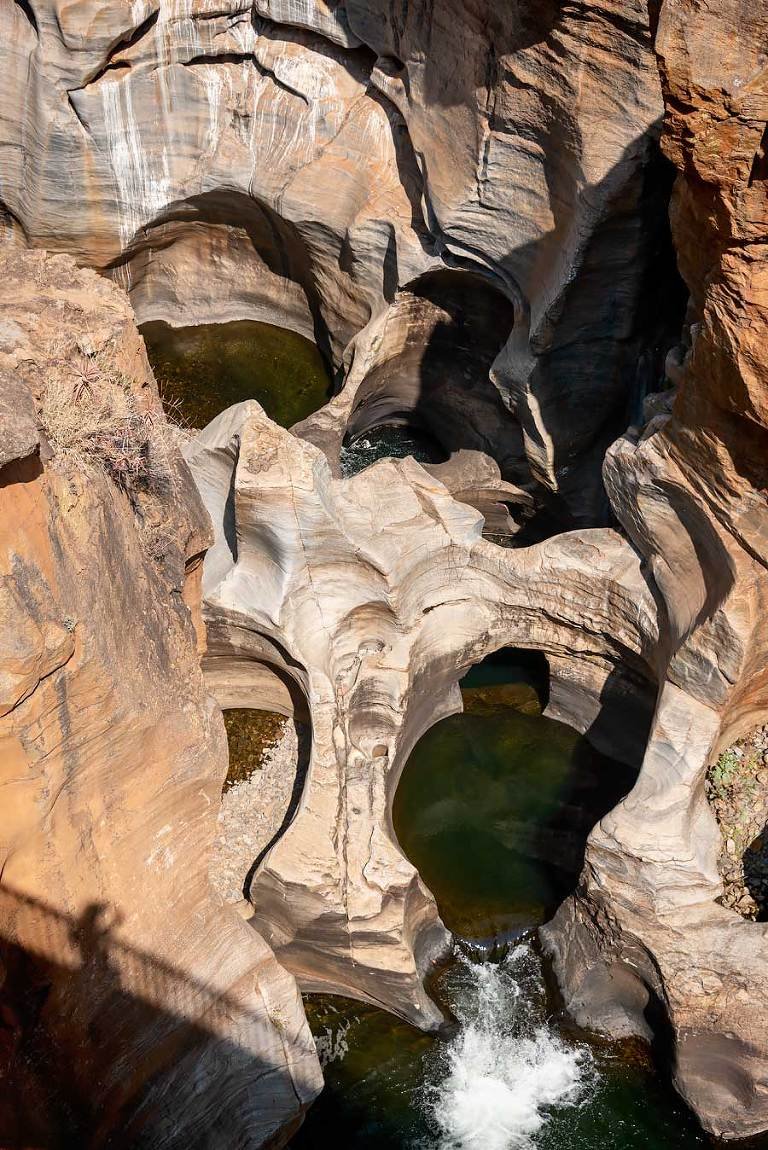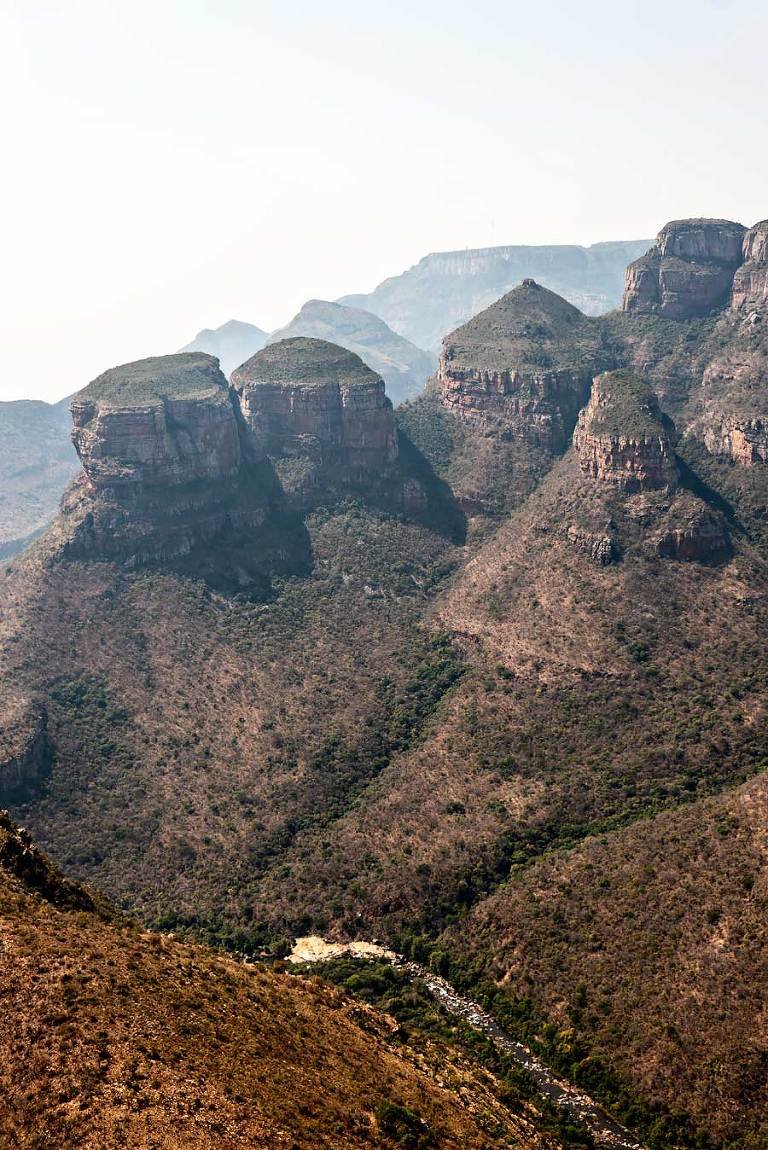 God's Window, an amazing viewpoint
Bourke's Luck Potholes
Three Rondavels

Day 4-6: Kruger Park / Safari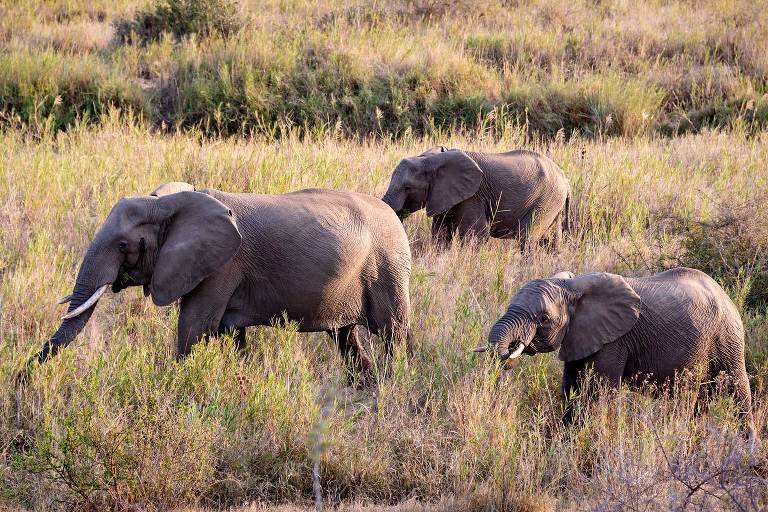 A first visit to South Africa wouldn't be complete without seeing some wild animals. And hopefully that Big 5.
I'm so excited about this part of our trip. I've been on safaris – or game drives as they call them here – before, but it just never gets old.
Another reason why I'm looking forward to the coming days is that we found some amazing places to stay. Yes, this is also the more expensive part of our 3-week itinerary, but so worth it.

Where to stay:
We're actually not staying inside Kruger National Park, but at private game reserves that are part of the 'Greater Kruger National Park'. There are no fenced borders which means that animals are able to move freely.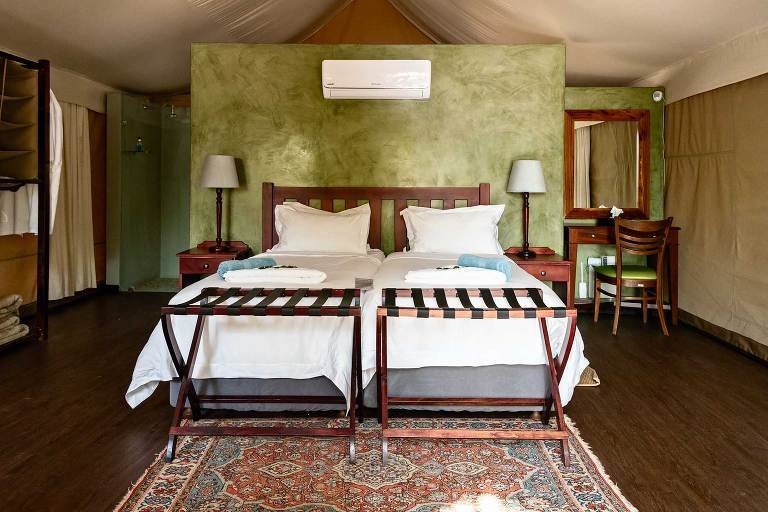 Our first stop is Phelwana Game Lodge. We love it here. After the previous nights where the hotels were really nice, but also quite basic, we're now 'glamping'. Yes, it's technically a tent, but then with actual beds, a luxurious bathroom and a pool (too cold unfortunately).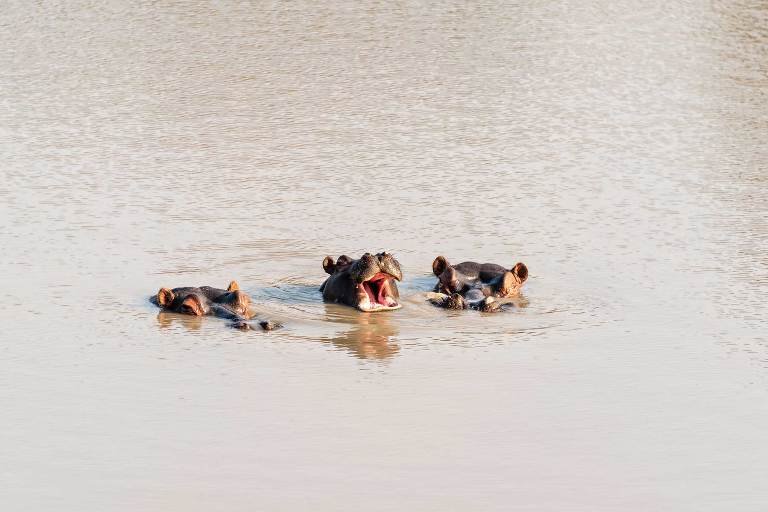 Looking over the water in front of our tent, you can spot (and hear) the family of hippos.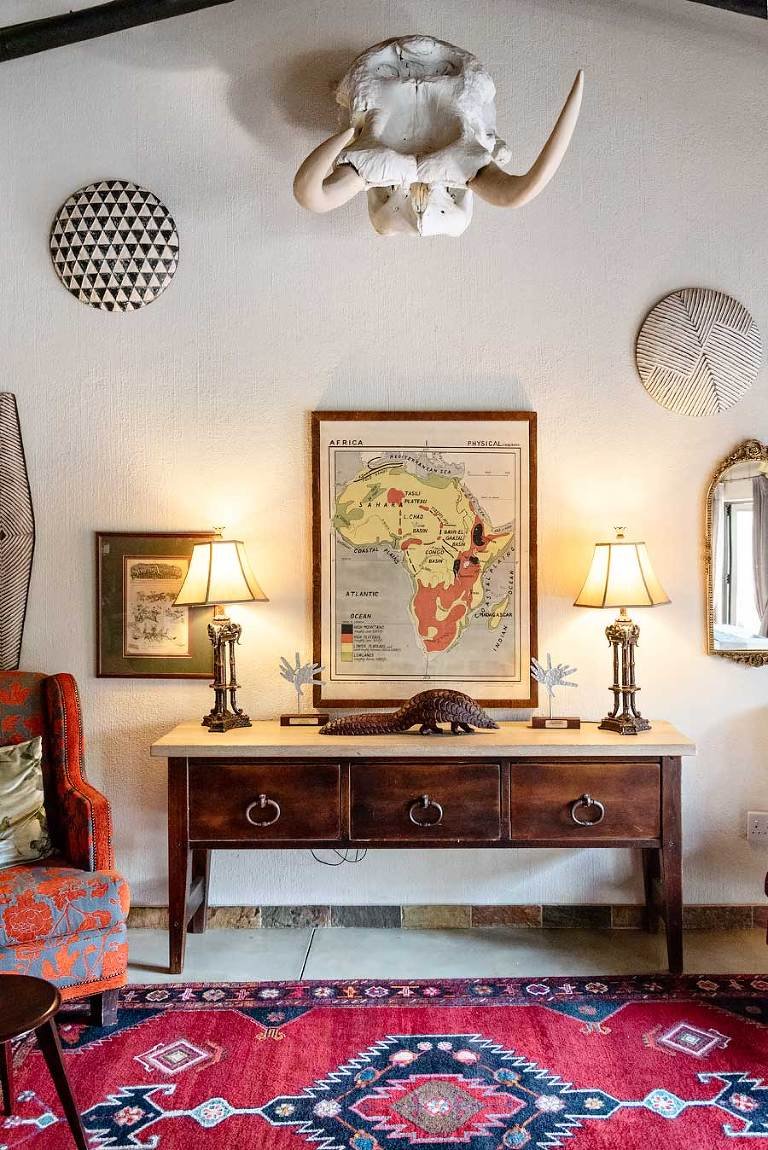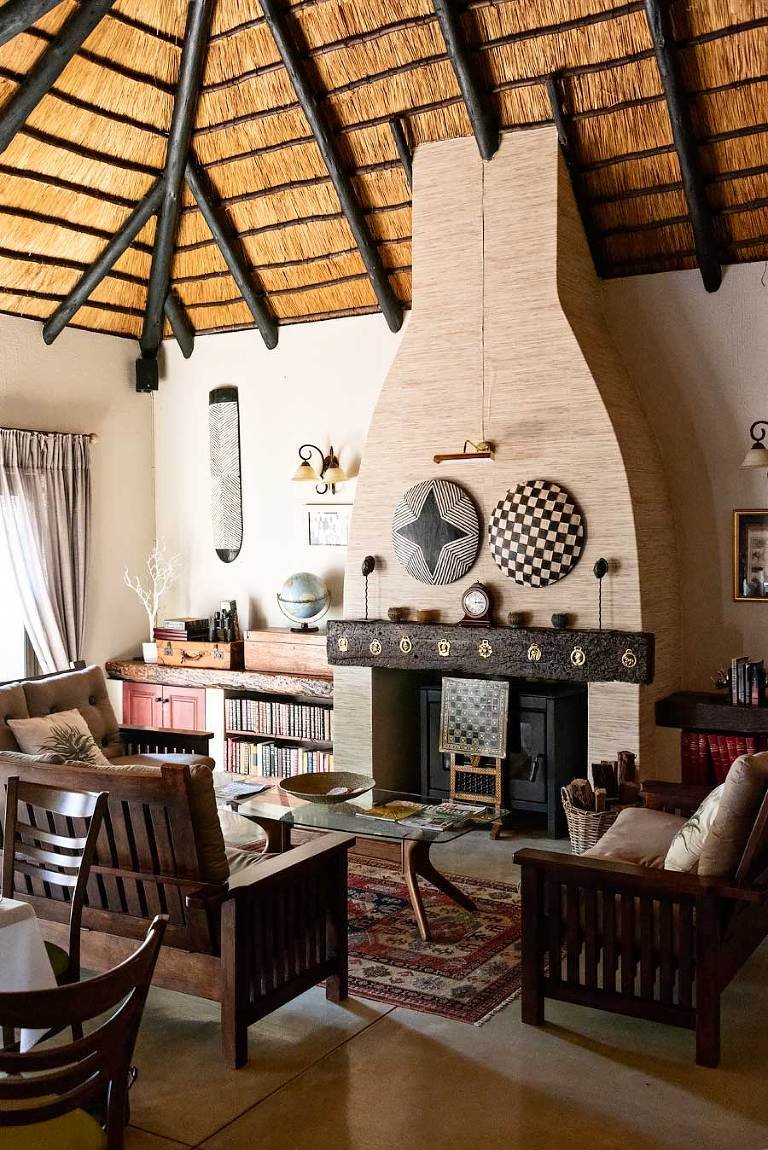 From the moment you arrive they take such good care of you. You really don't have to think about a thing. In the afternoon you go on a game drive and the next morning before breakfast there's a one-hour bush walk with a guide. Plus all meals at the restaurant are included.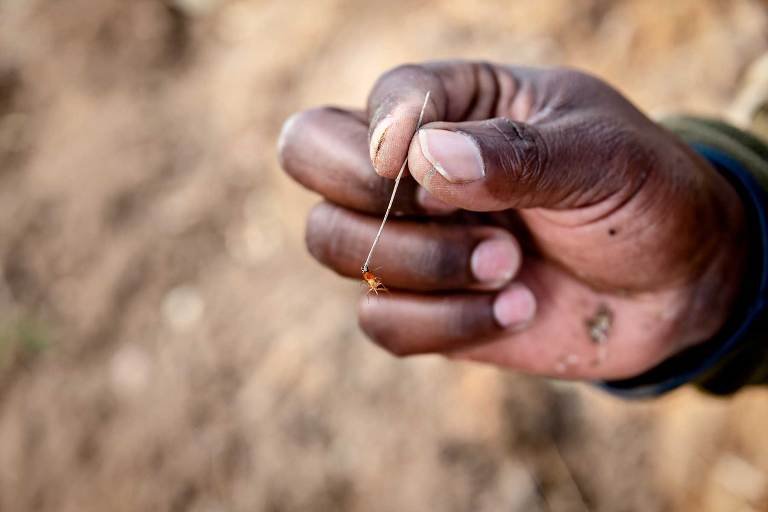 You won't spot the Big 5 here. At Phelwana Game Lodge there are fences around the reserve. That won't stop some animals and there are many living inside the reserve, but there are no lions, rhinos or elephants for example. Although we did spot elephants just before we entered the reserve.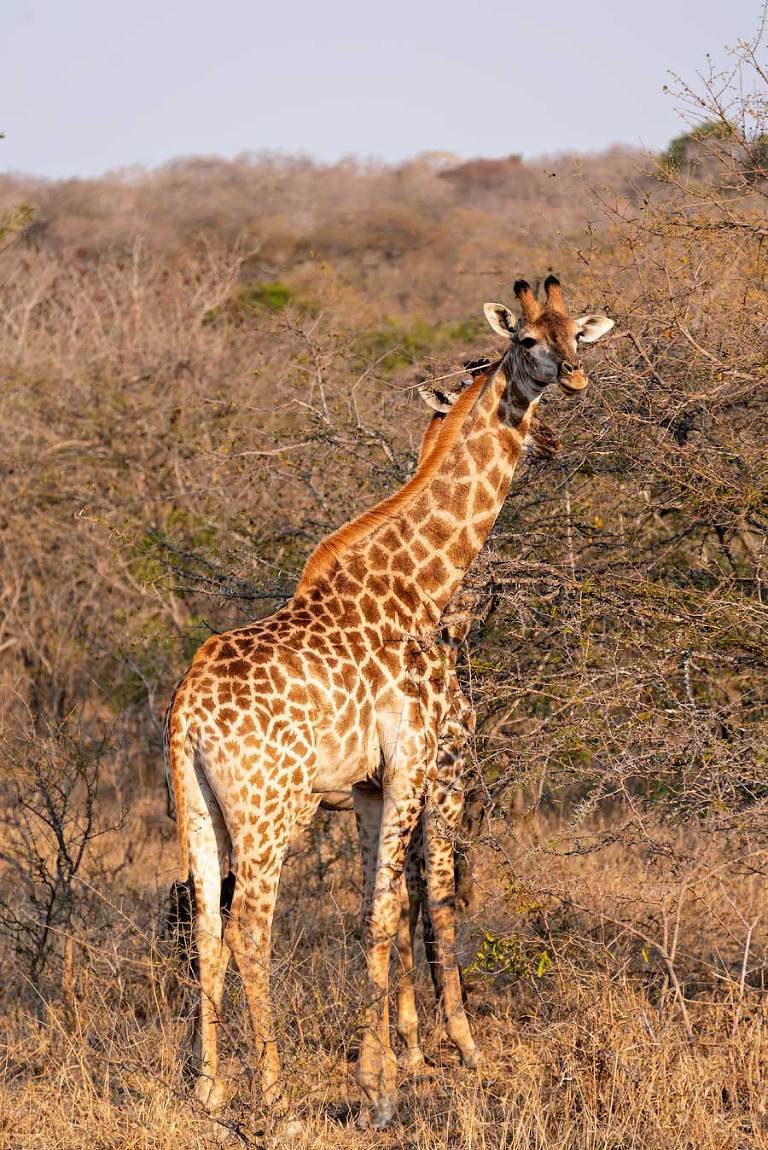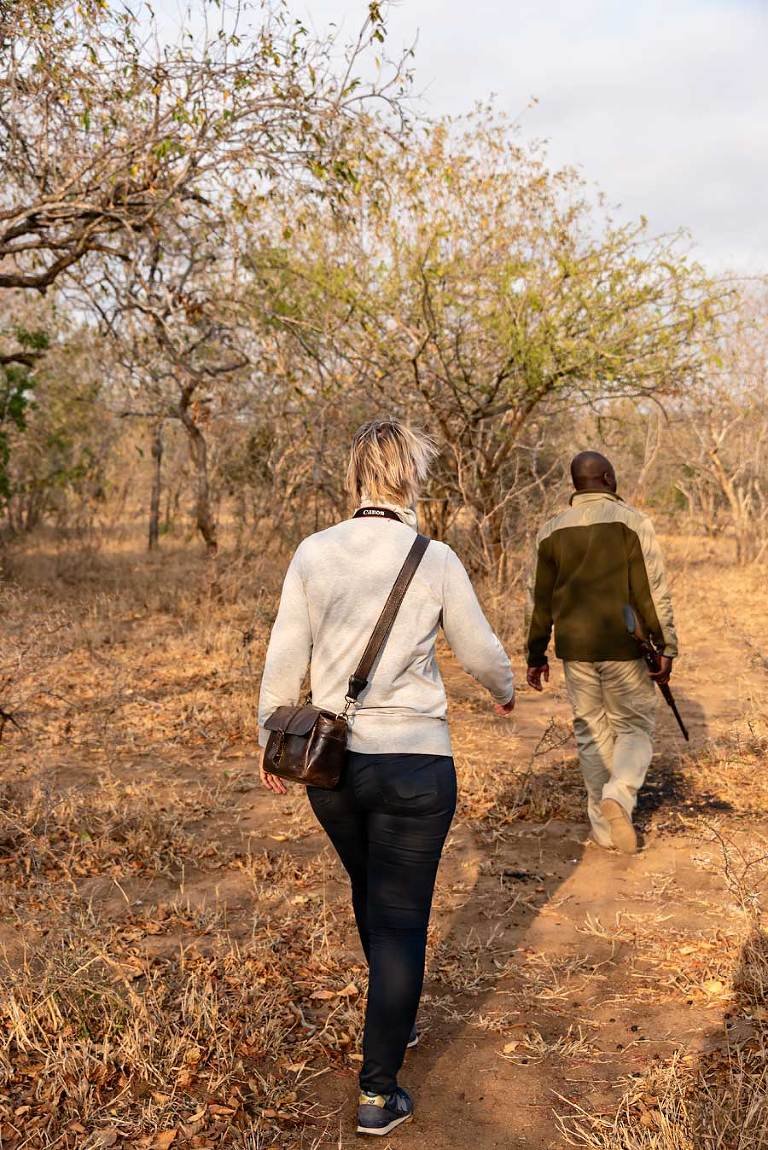 The next two nights we're staying at Klaserie Sands River Camp which is even better! I already shared a full review, so I won't go into all the details again, but it was incredible. There are two game drives every day and you'll see so many animals.

Day 7: Johannesburg
On day 7, after our morning game drive, we drive back to Johannesburg.
Remember what I said about Park Station in Johannesburg? This is part of our itinerary where I can tell you what not to do.
The mistake we made was thinking we should return our car to Park Station and find a hotel nearby because we're taking the train to Cape Town at this station the next morning. Don't….
It is almost impossible to get to your hotel if you don't have someone picking you up. Regular taxi drivers can't always be trusted. Walking in this neighbourhood (Hillbrow) is not an option, especially when it's dark. And Uber drivers won't pick you up from the (secured) parking space since it will cost them money to enter.
Avoid Hillbrow if you can. And find a hotel in a safe part of Johannesburg, even if that means you need to travel a bit longer the next day to get to the train station.

Day 8: Train to Cape Town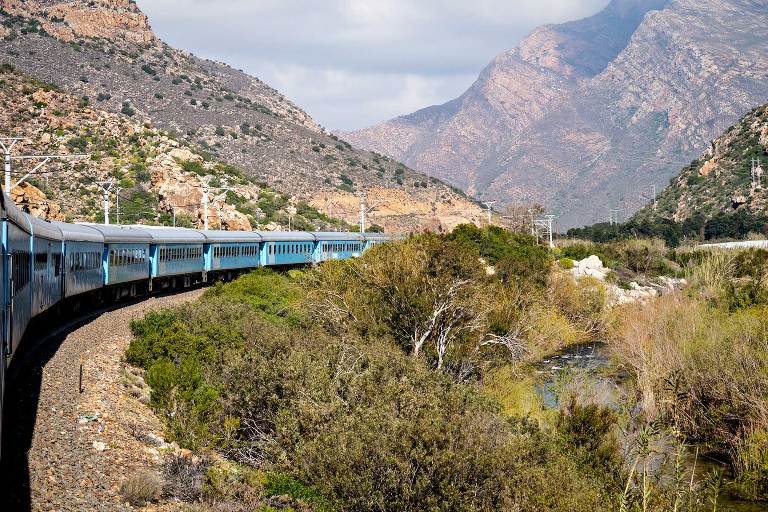 Getting to and leaving Park Station might be a bit stressful (although so much better during the day), the station itself is absolutely fine. Today we're taking the train to Cape Town. A 26-hour journey and such a fantastic experience. Please don't think you should skip this because of what I just told you. You really don't want to miss this.
If you need more convincing, just watch this video and read more about it in my full review.

Day 9-11: Cape Town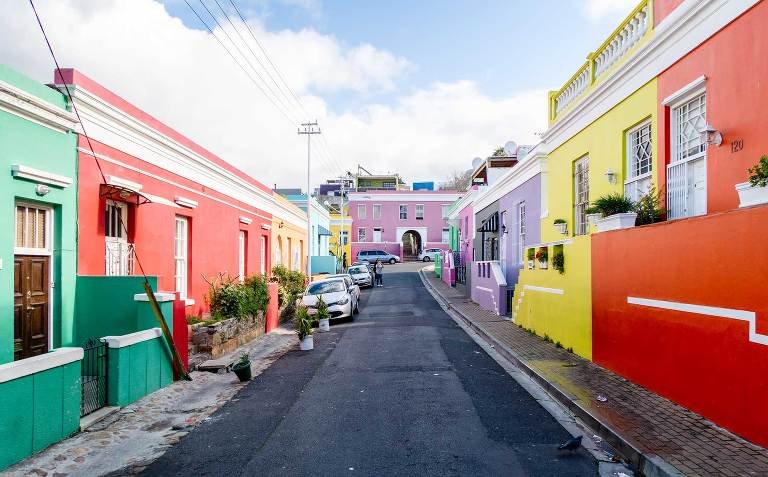 Since you're sleeping on the train, you arrive in Cape Town the next afternoon. This city couldn't be more different compared to Johannesburg. It immediately feels more friendly, more organised and safe. We have no trouble walking the ten minutes to our hotel.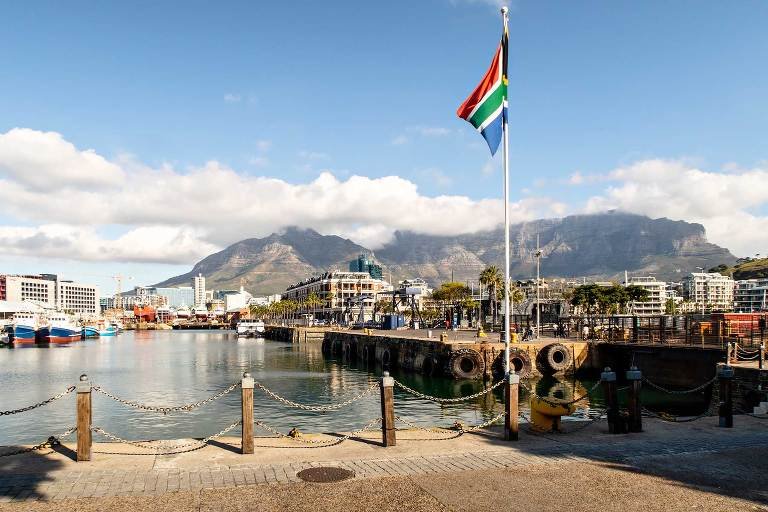 I love this city! We have three days in Cape Town which is enough to see the best parts. But I already know on day one that I'll be coming back to stay here a bit longer.

Where to stay in Cape Town:
Our hotel in Cape Town is the Radisson Blu Hotel & Residence. The room is modern and spacious. And after a week of (almost) no internet, it's so nice to have super fast wifi again.
They also have valet parking, so every time you use your car you can just park in front of the hotel and they take care of the rest.

Don't miss: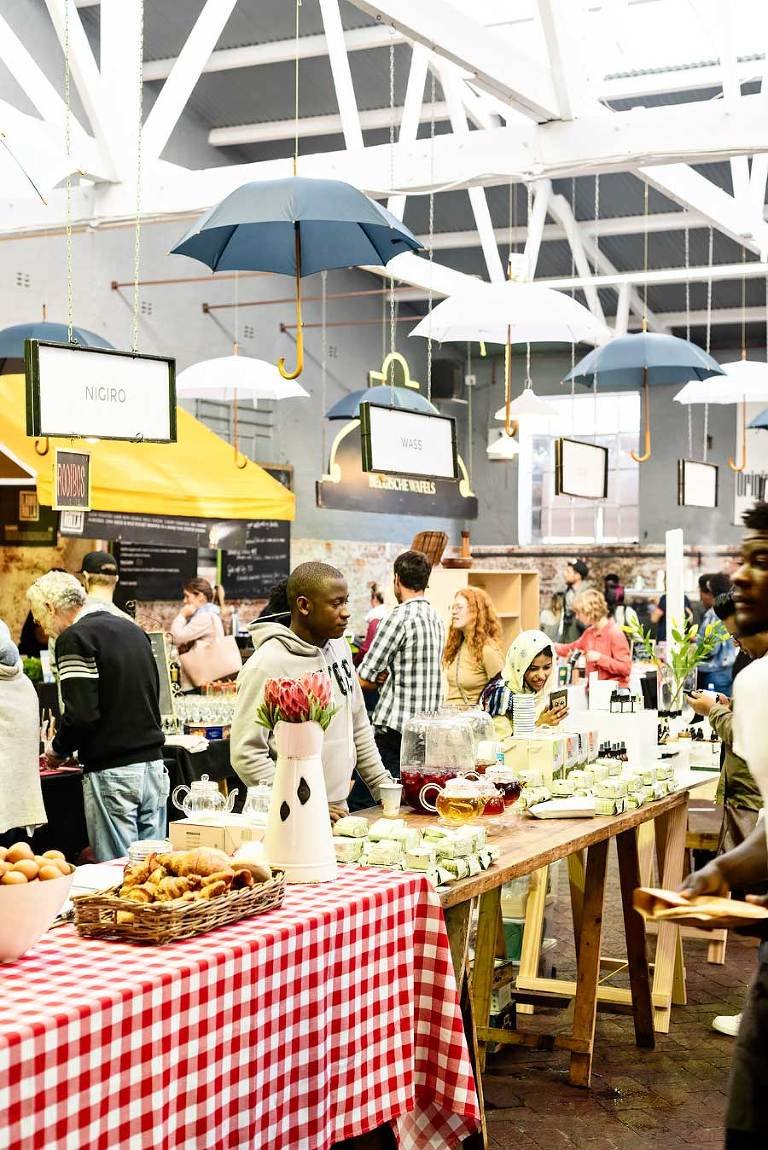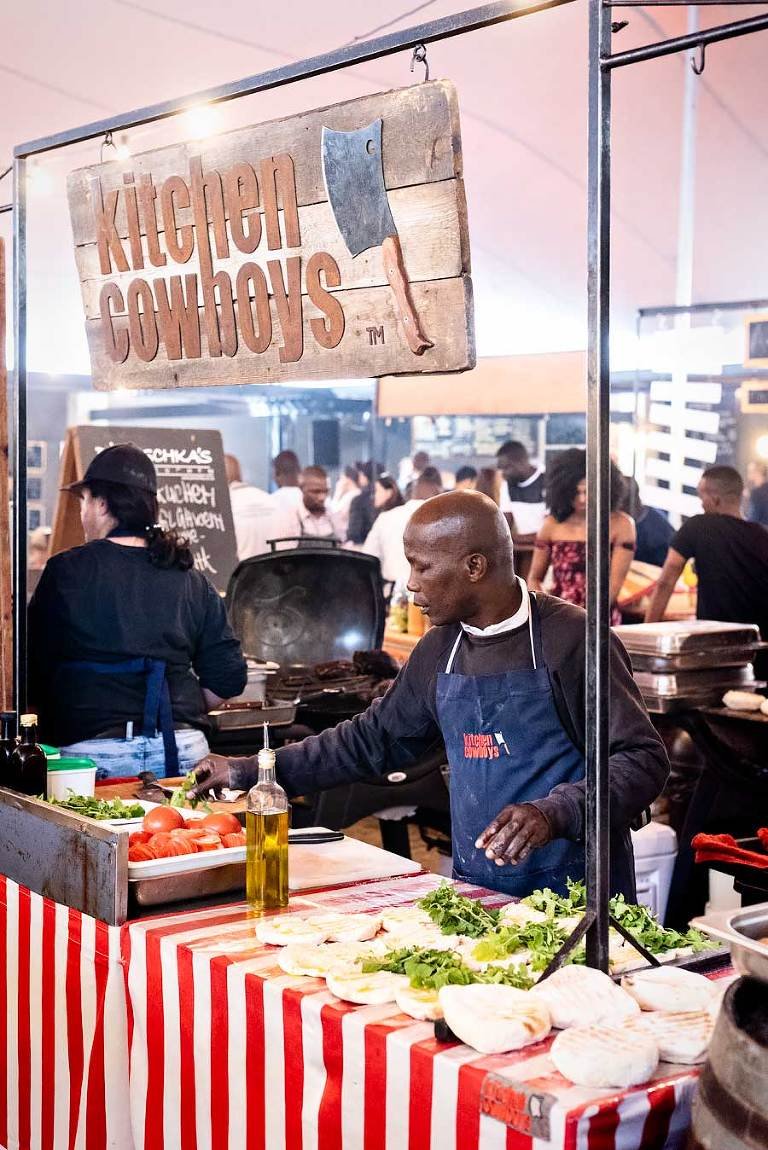 The Neighbourgoods Market at the Old Biscuit Mill on a Saturday morning
View from the top of the Table Mountain
A tour of Robben Island
The colourful houses at Bo-Kaap

Where to eat: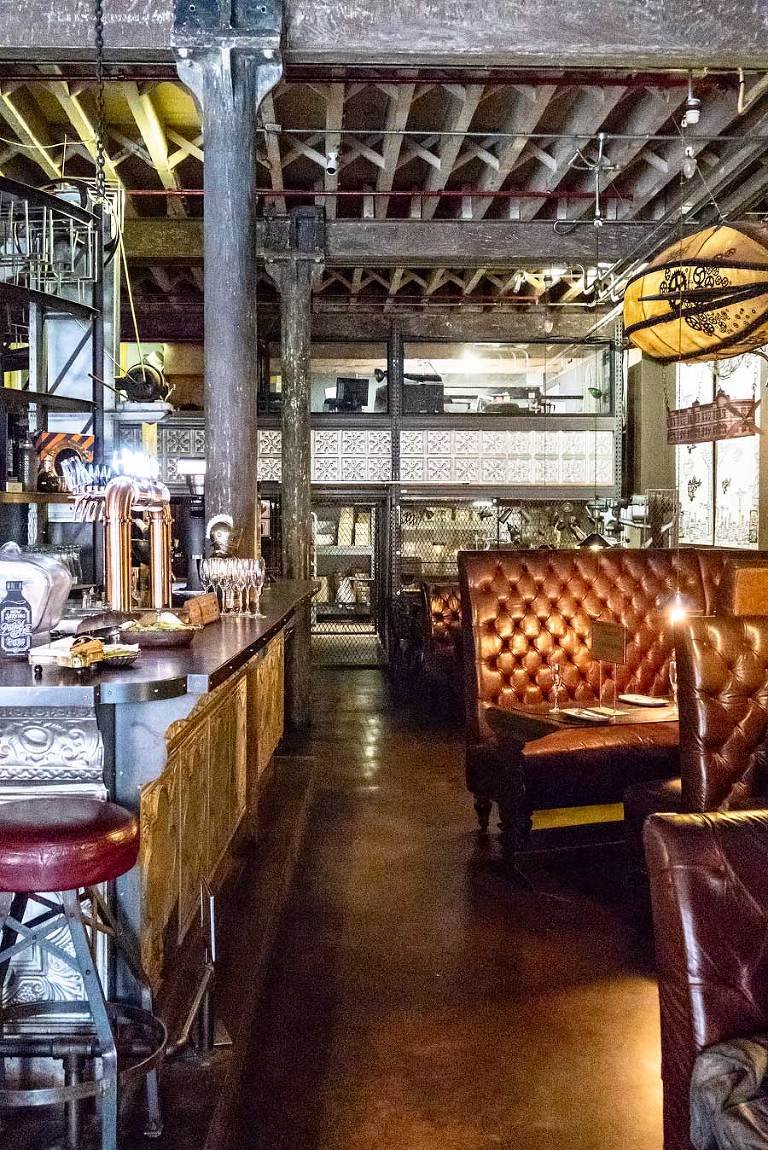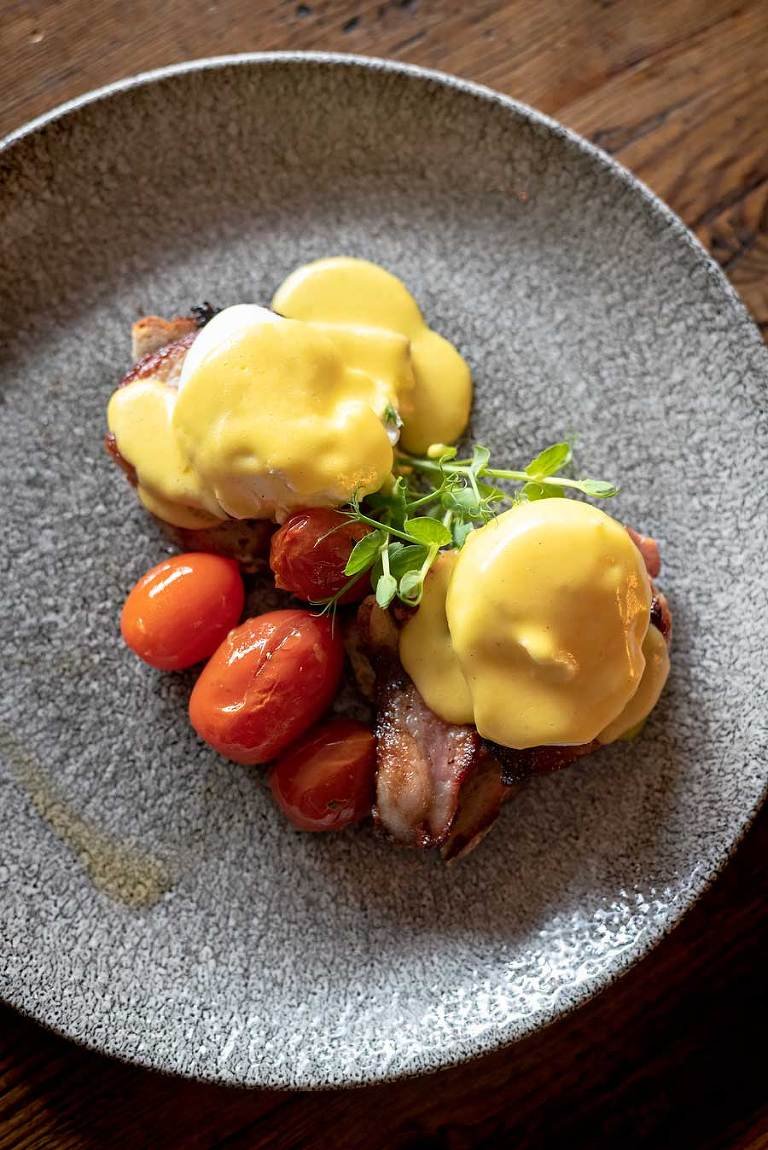 The Neighbourgoods Market at the Old Biscuit Mill
Truth Coffee, a steampunk café with award-winning coffee and brunch
HQ, the place for meat-lovers
Giulio's Café for breakfast (across the street from the hotel)

Car Rental Cape Town:
It's better to rent a car in Cape Town. It's not a must, but even though the city is not that big it's so much easier when you have a car. Plus you're going to need one for the rest of the trip, so you might as well pick it up when you arrive.
Again, I've arranged my rental car in Cape Town with Sunny Cars. And just like Johannesburg, this means we're picking it up at the local Europcar office. Which happens to be only a 5-minute walk from the hotel.
Day 12: Cape of Good Hope, Cape Point & Penguins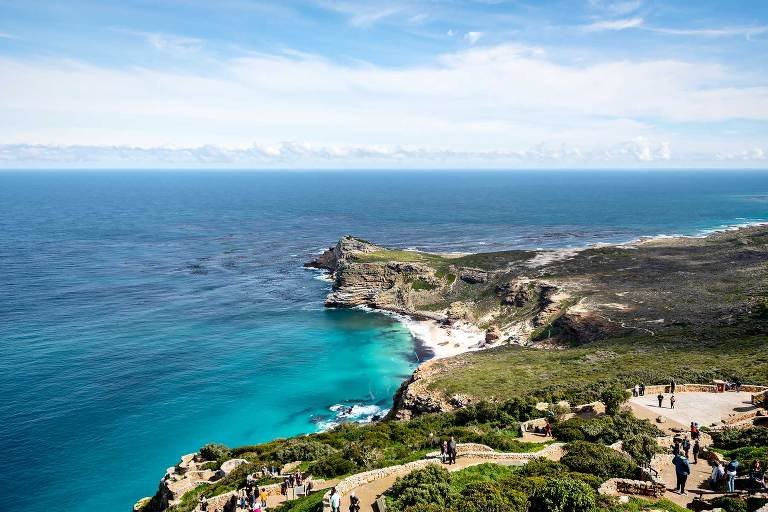 From Cape Town we're driving all the way south to Cape of Good Hope. Make sure to take the M6 which is a beautiful scenic route along the coast. As part of this route, the 5-kilometer long Chapman's Peak Drive between Houtbay and Noordhoek is – according to the Lonely Planet – 'one of the most spectacular stretches of coastal highway in the world'.
Because of its history I was mostly looking forward to visit Cape of Good Hope. Today however, it's mostly a photo opportunity with the sign: 'The most south-western point of the African continent'. Cape Point is more interesting. It has an old lighthouse you can walk to that offers spectacular views. And you'll learn more about the famous ghost ship The Flying Dutchman.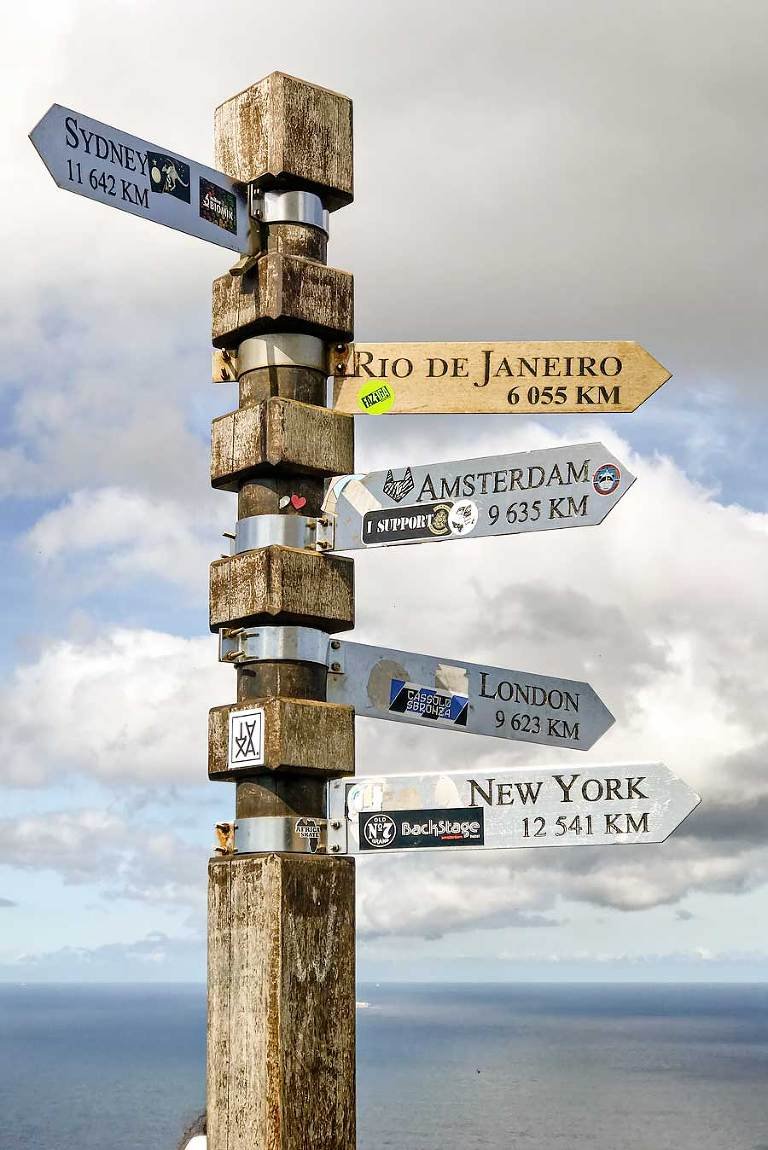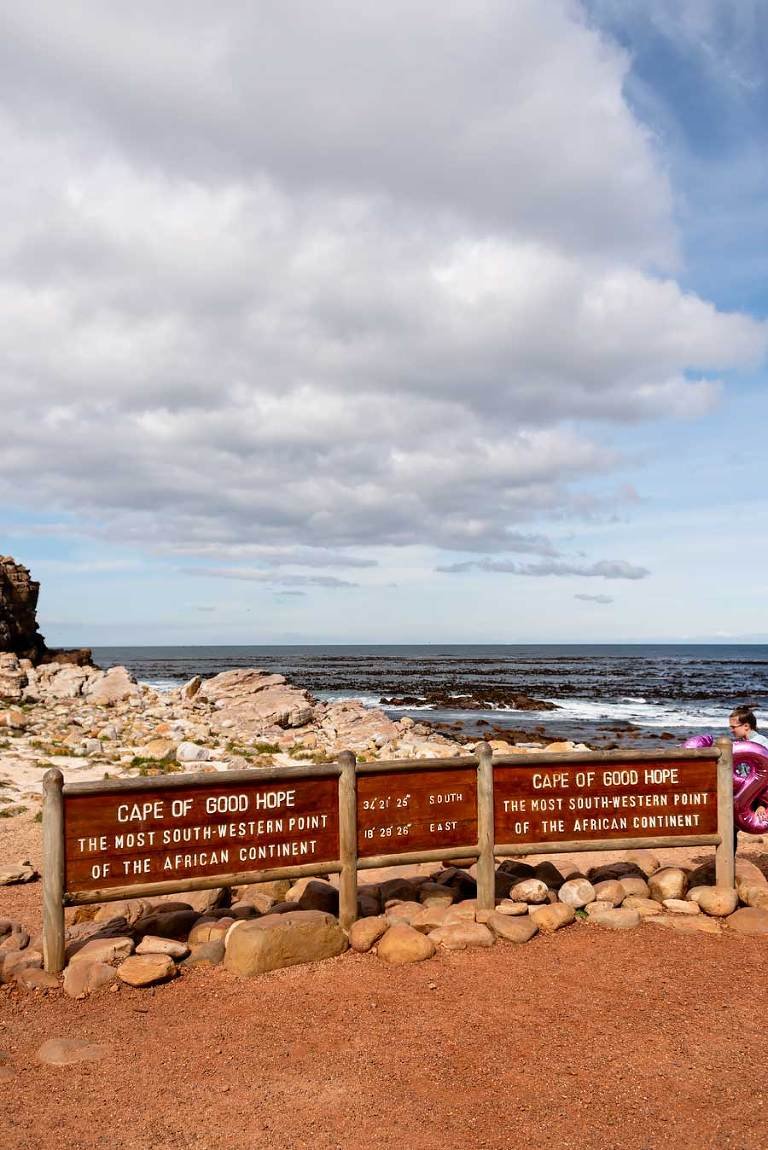 On the way to and from Cape of Good Hope, you're driving through Simon's Town. Make sure to stop here to visit the Boulders Penguin Colony.

Don't miss: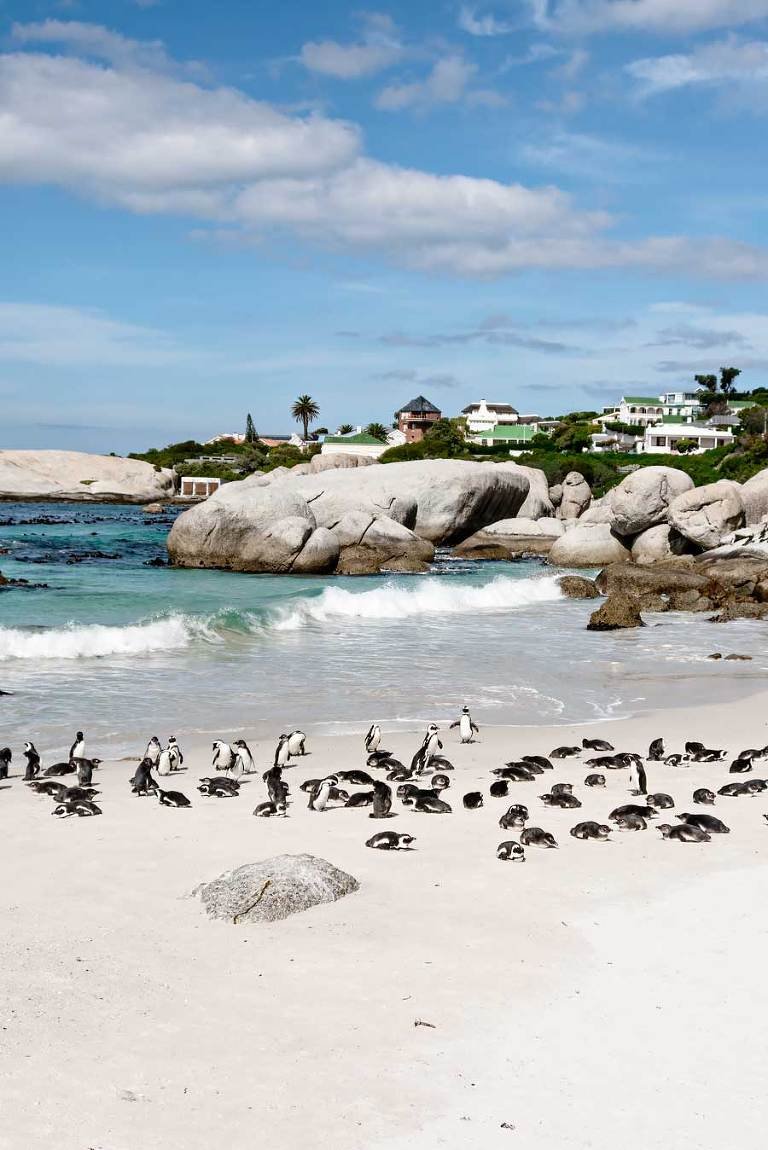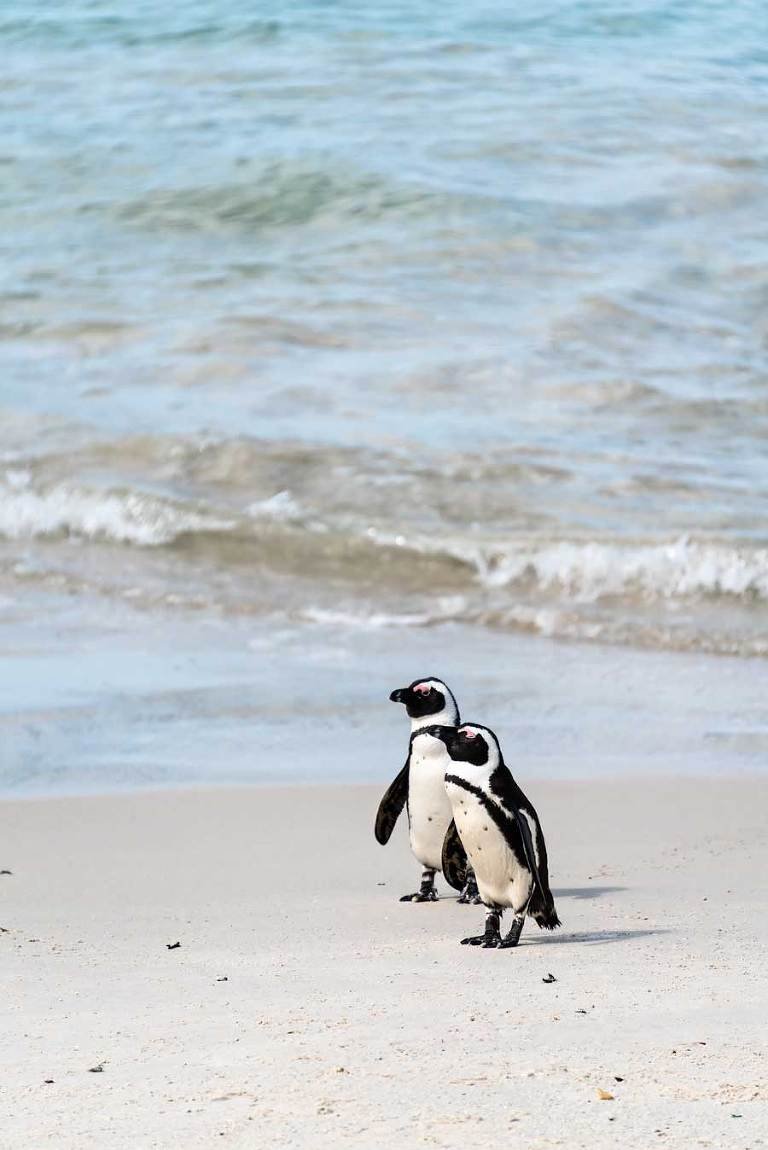 Cape of Good Hope
Cape Point
Boulders Penguin Colony

Day 13 – 15: Stellenbosch & Franschhoek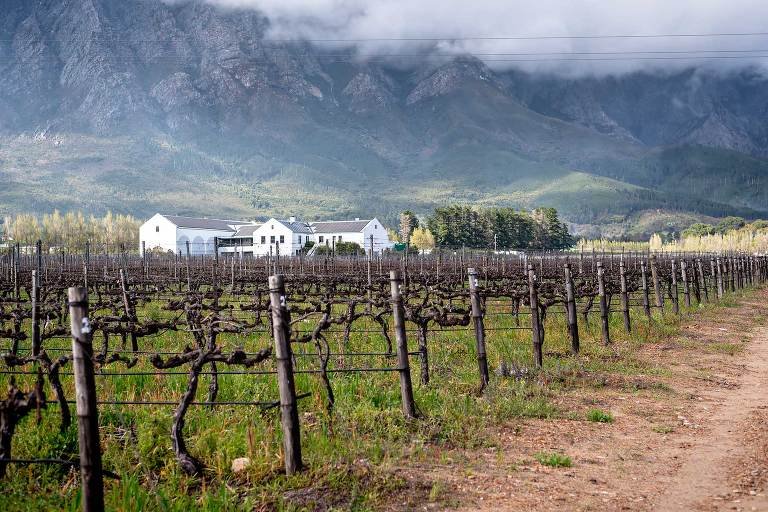 At the end of day 12 we arrive in Stellenbosch. It's definitely wine-o'clock! Since we won't be able to drink and drive anyway, we plan to stay in the Winelands for a couple of days and take it easy.
Stellenbosch and Franschhoek are relatively close to one another but have a different vibe so it's interesting to visit both. I like Franschhoek better. It's smaller, with a sort of a friendly small-town feel to it. But at the same time with many excellent restaurants.

Where to stay:
There are so many beautiful places to choose from in this area. We decide to spend two nights in Stellenbosch and two nights in Franschhoek.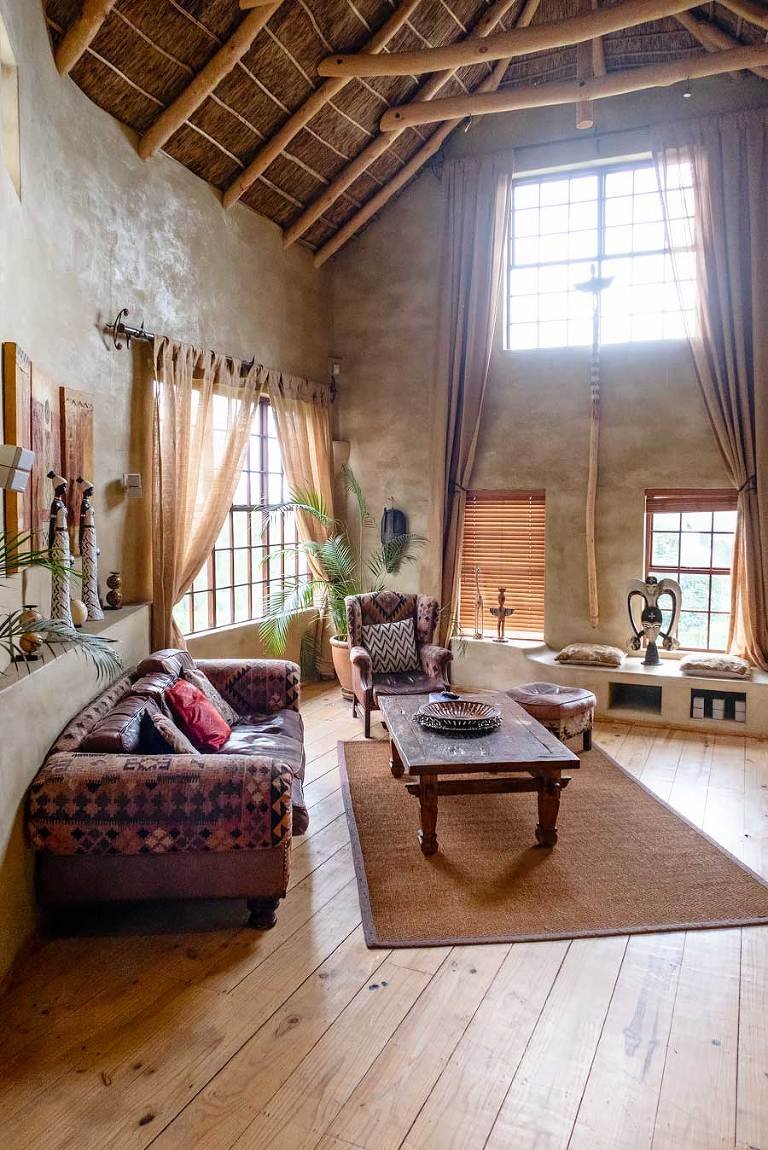 In Stellenbosch we're staying at Marianne Wine Estate. In addition to the many vineyards, the South African farmhouse is surrounded by citrus trees that make an incredible view from our outdoor balcony shower.
Our large, but cosy suite is the entire top floor of the Manor House, with underfloor heating, a fireplace and a walk-in closet / dressing room.
At the estate's restaurant Floreal you can have a delicious dinner, paired with the estate's wine of course. Breakfast in the morning is included and served in the main building. Compared to the food at Floreal, breakfast was a bit of a disappointment. As if the morning shift was being done by someone without any experience. Hopefully they'll improve that soon because the rest of our stay was perfect.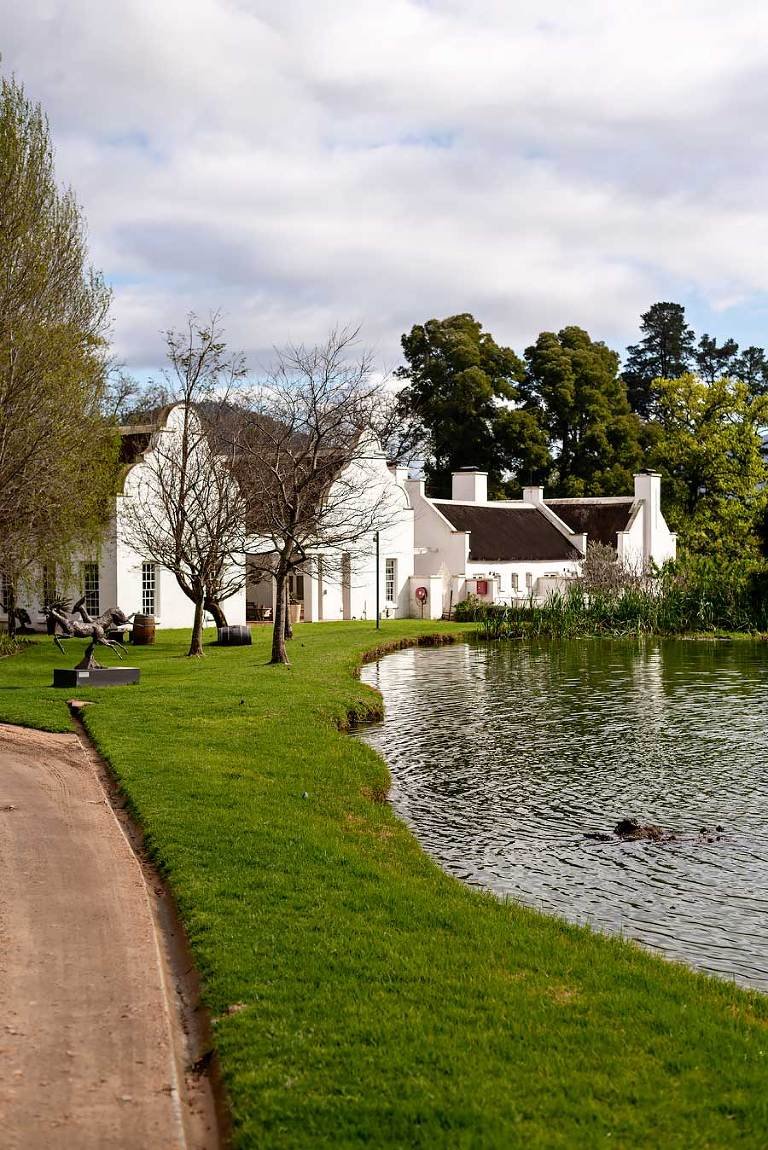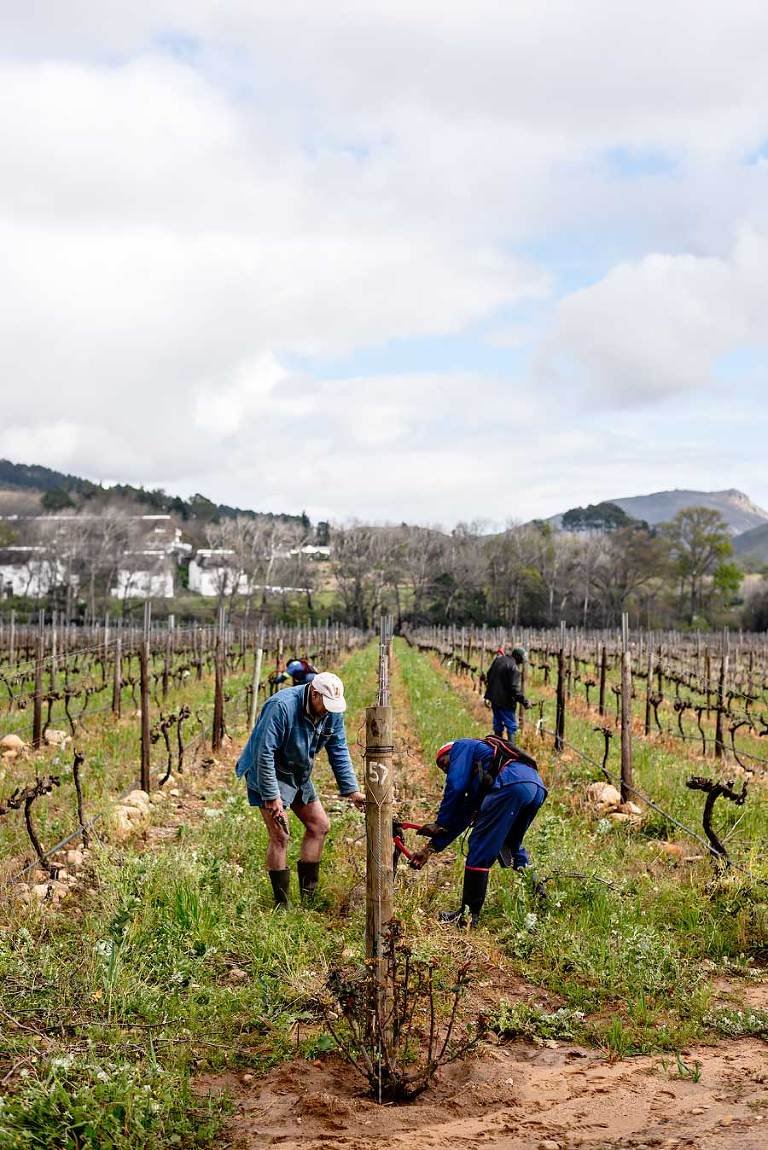 The next two nights we're staying at Holden Manz Country House in Franschhoek. The moment you walk in it feels you've stepped into an art gallery with beautiful paintings and other works of art everywhere. The owners are art collectors and have an art gallery in Franschhoek.
Our room is nice and luxurious, with incredibly comfortable beds and again underfloor heating and a fireplace. Walking through the vineyards you get to the estate's restaurant where you can have a delicious dinner or a wine tasting with their award-winning wines.

Where to eat: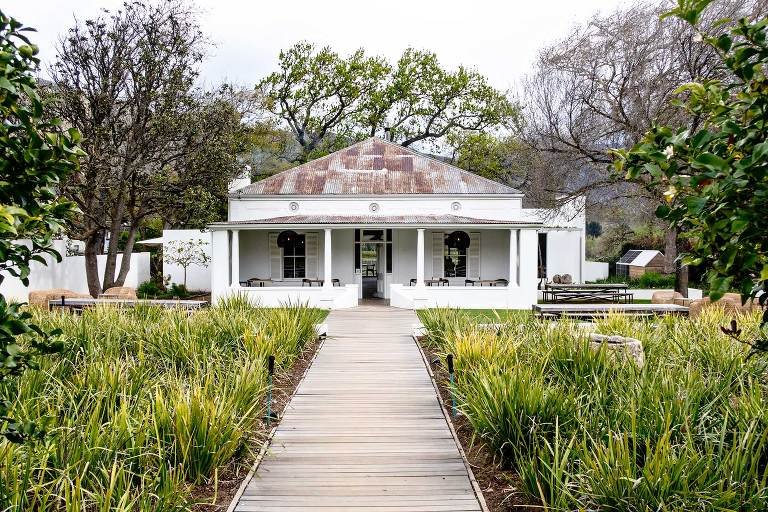 Reuben's Restaurant & Bar, fantastic food at this beautiful restaurant in Franschhoek
Chefs Warehouse at Maison, one of the best new restaurants in the world according to CN Traveller.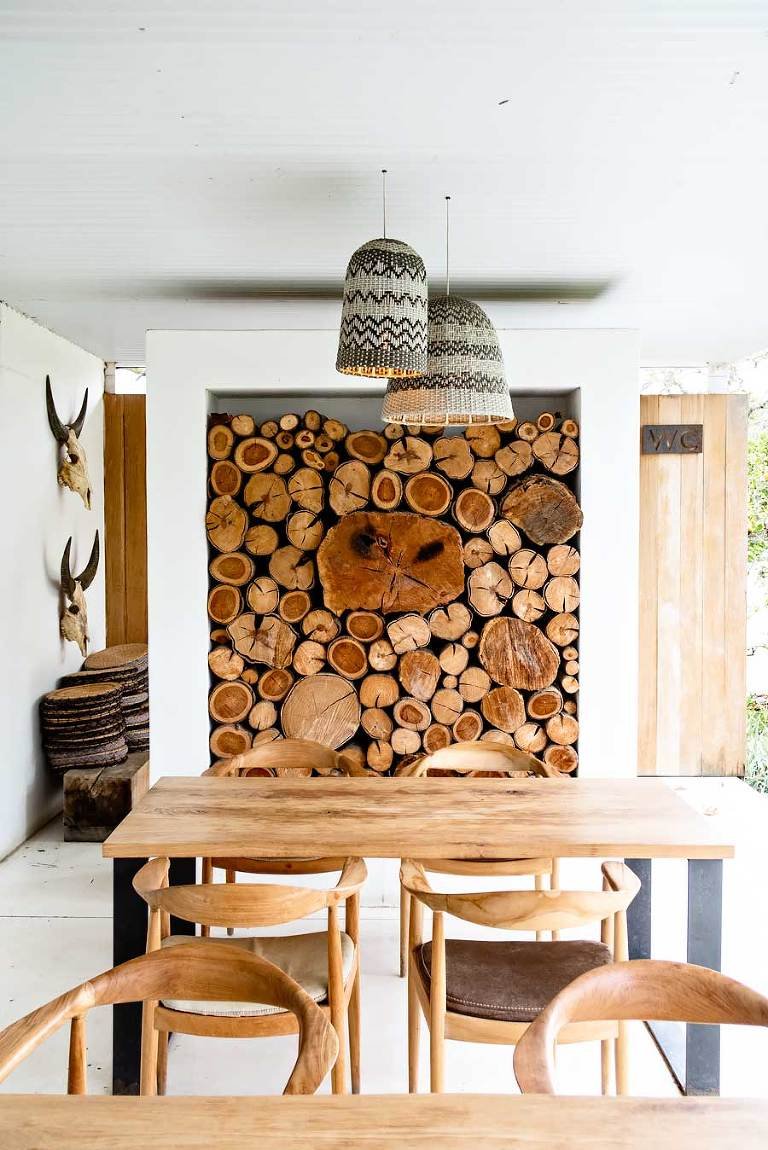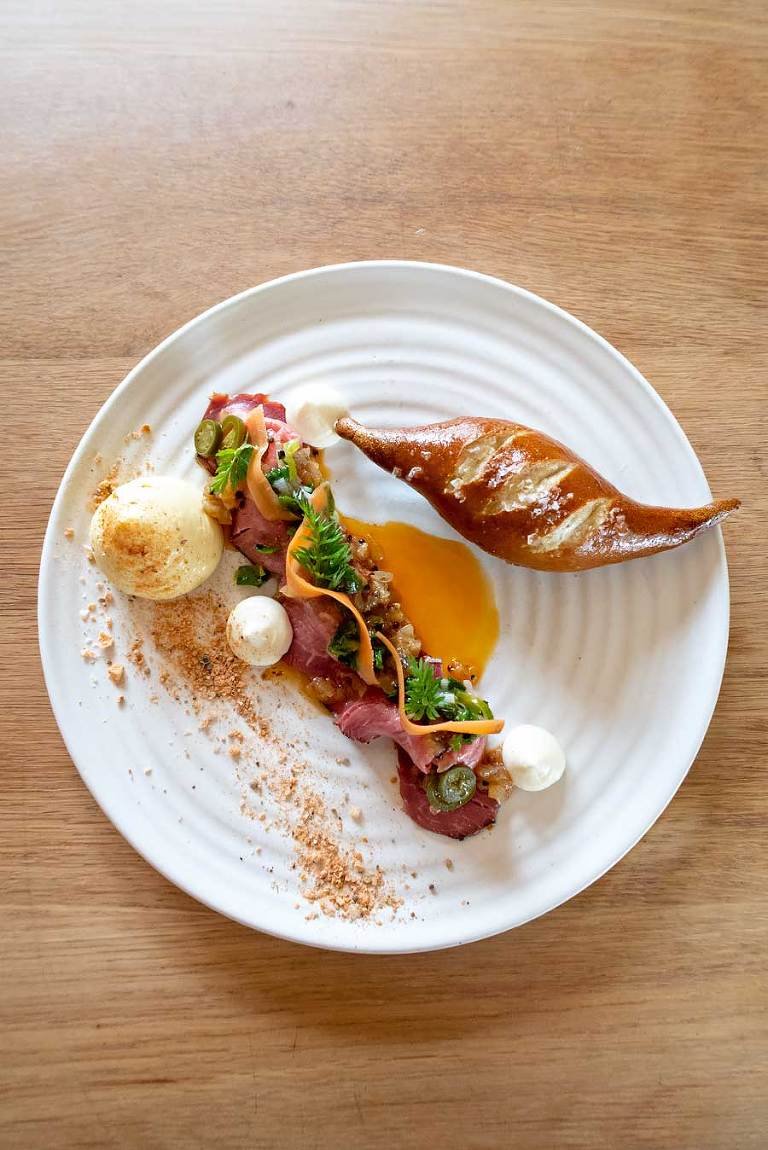 Day 16-19: Garden Route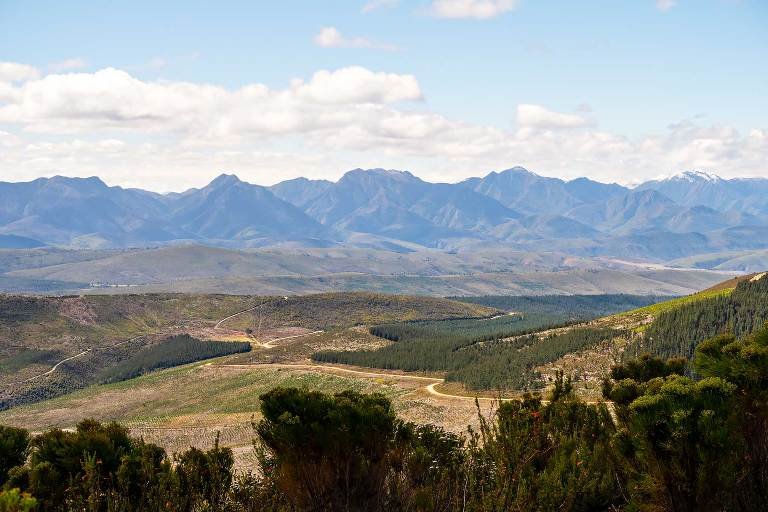 The Garden Route is why you want to do a road trip in South Africa. To get from Mossel Bay to Plettenberg Bay is only 300 kilometres, but you want to take your time to enjoy this beautiful part of the country.

Where to stay: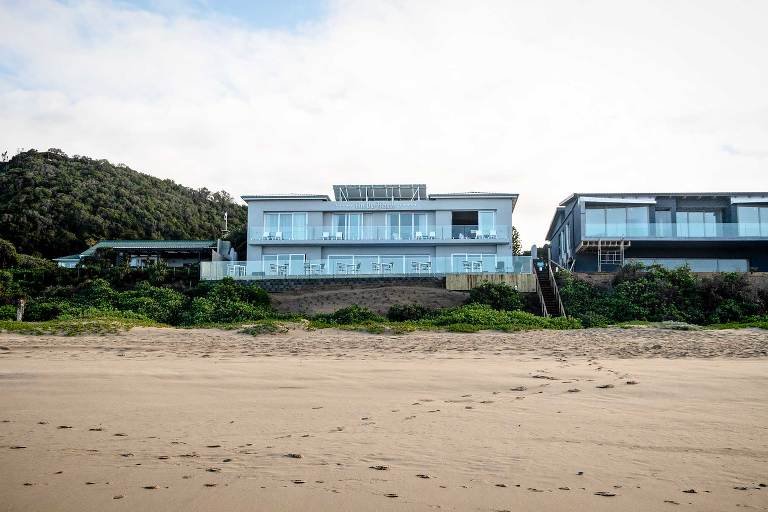 We make several stops along the way. Our first stop is Wilderness where we're staying two nights at boutique guest house On the Beach. The rooms are bright and modern, and the hotel is literally on the beach. If you can, try getting a room with an ocean view.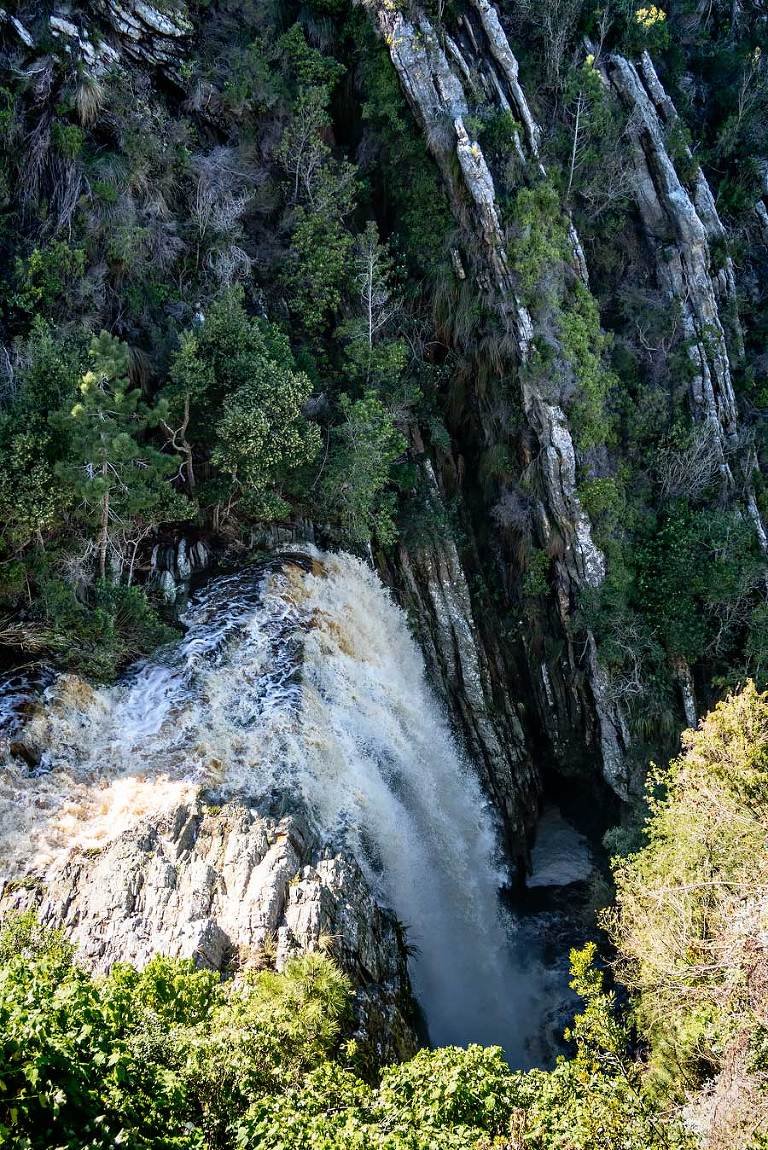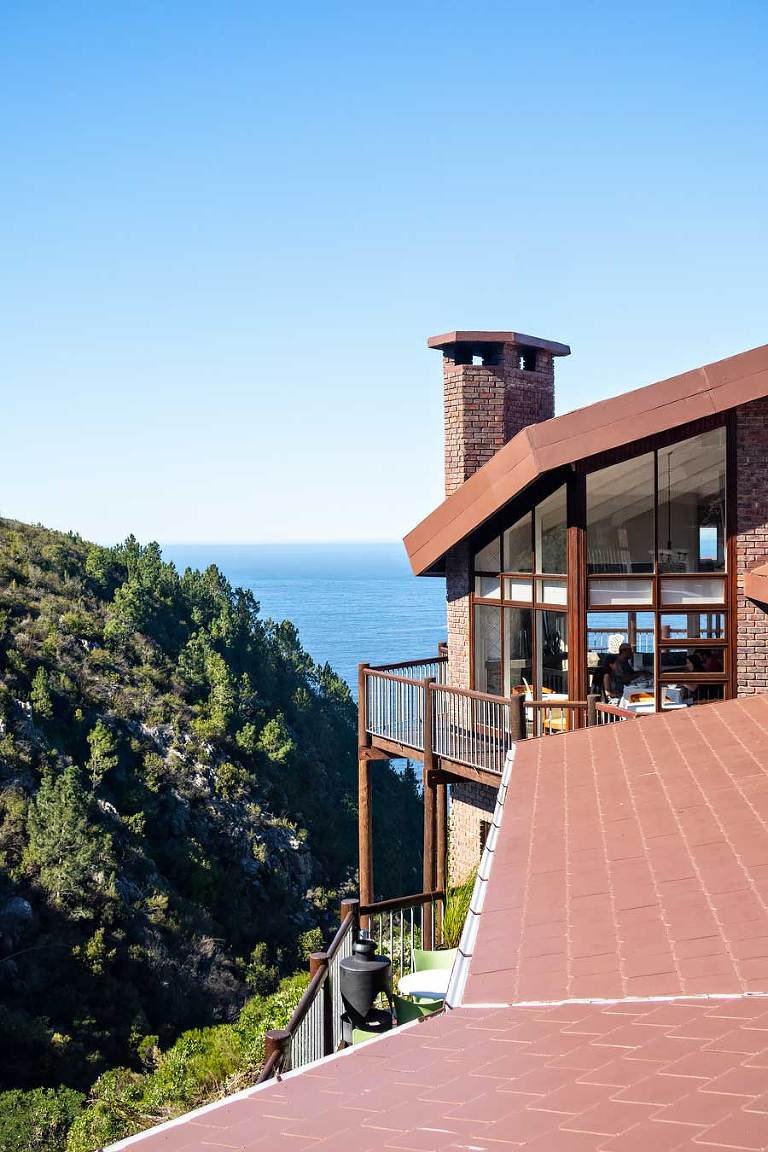 The next day we're driving to Stormsrivier. From the moment you take the highway exit, it's a bit of a bumpy ride to the hotel. But what a hotel! The Fernery Lodge is located right next to a 28-meter waterfall and has a view over the Indian Ocean (you may spot a whale). The entire hotel is a bit dated but has everything you need.

Don't miss: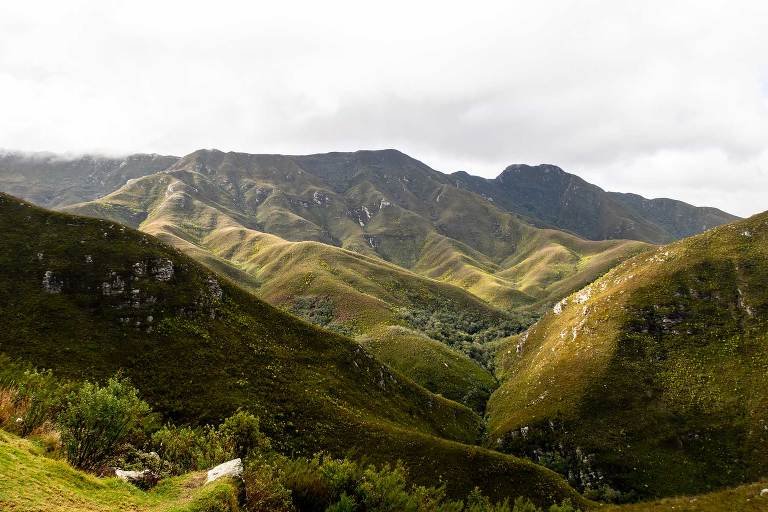 I didn't think Oudtshoorn was that interesting, but the scenic drive from Wilderniss to Oudtshoorn makes the trip worth it.

Where to eat:

Day 20-21: Addo Elephant Park & Port Elizabeth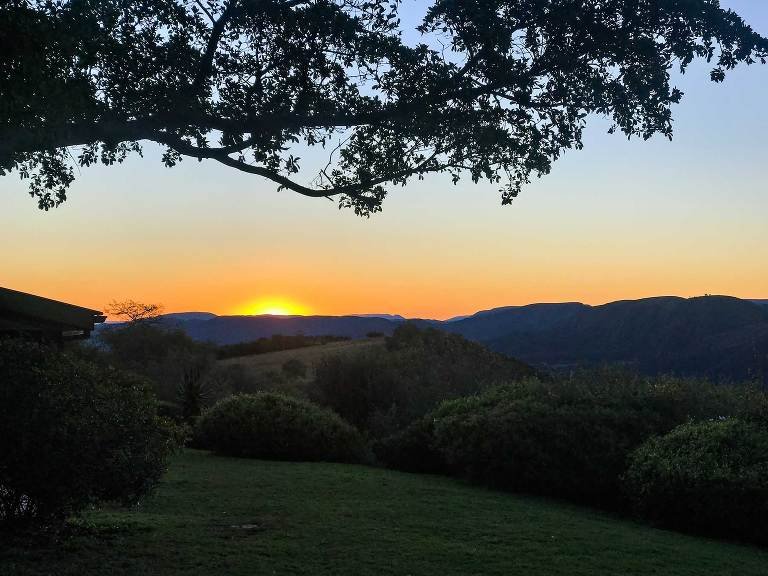 It's time for our final destination. From The Fernery Lodge is about a 3-hour drive to our next hotel near Addo Elephant Park.
Make sure to stop for coffee at Jeffrey's Bay. Apparently, it's a surfing paradise which isn't hard to guess when you see all the surfers and shops selling surf gear. But also when you're not planning to get in the water, it's just a nice, friendly town to spend an hour or so. We had a delicious coffee and cake at Infood Coffee Society.

Where to stay near Addo Elephant Park: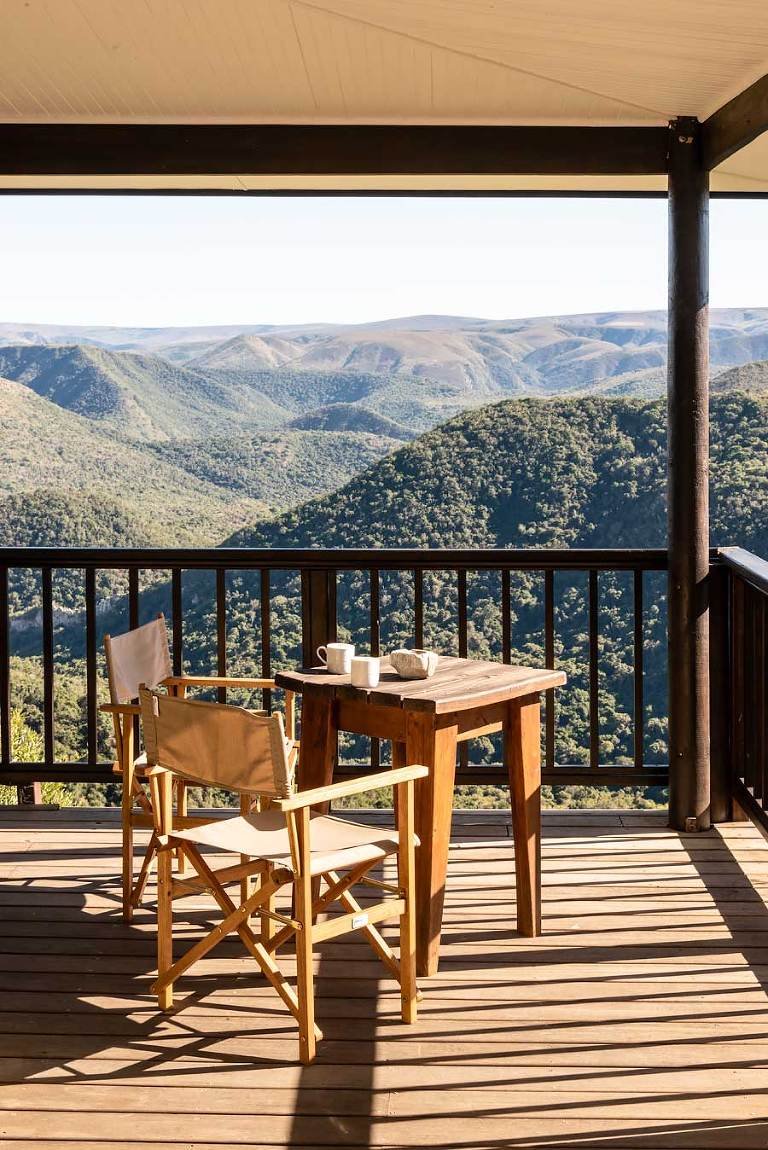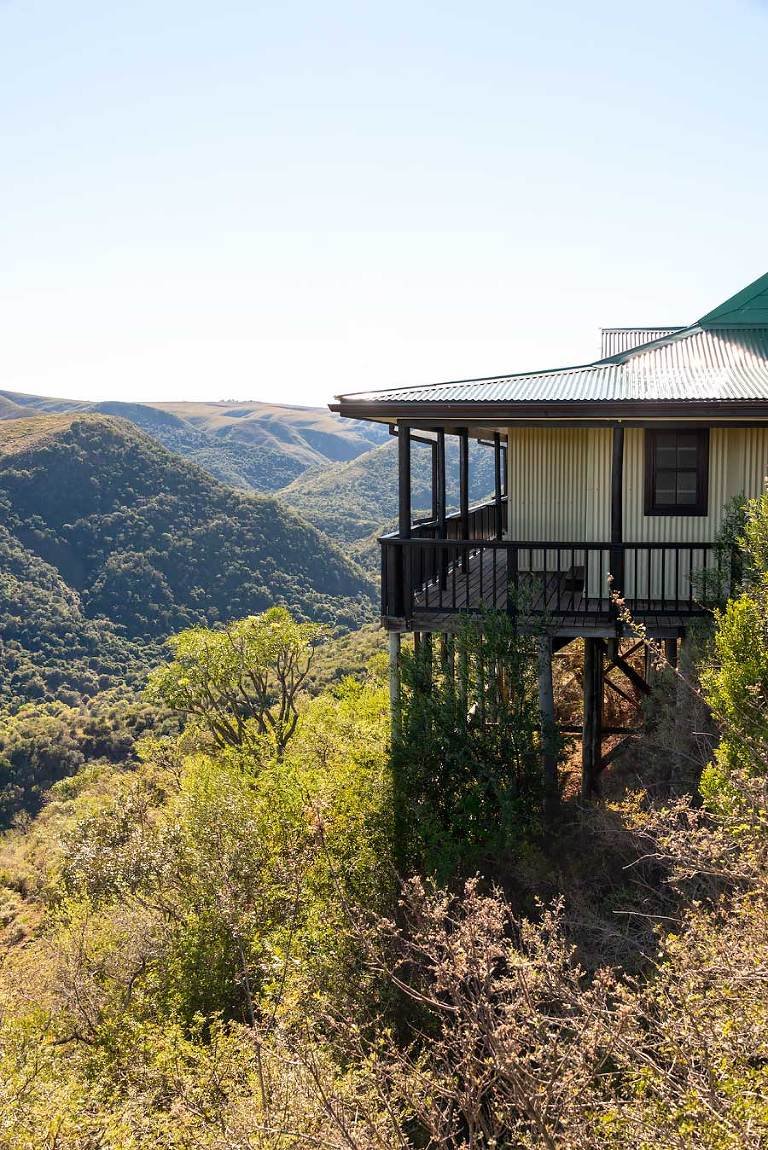 We saved the best for last. Staying two nights at Camp Figtree is really the perfect way to end your 3 weeks in South Africa. Our stand-alone mountain-top lodge has a beautiful veranda with panoramic views. The bathroom has the size of an average London apartment. And the staff does everything they can to make your stay as enjoyable as possible. Such as the warm water bottle they put in your bed while you're having dinner at the restaurant.
They also organise game drives to Addo Elephant Park.

Don't miss: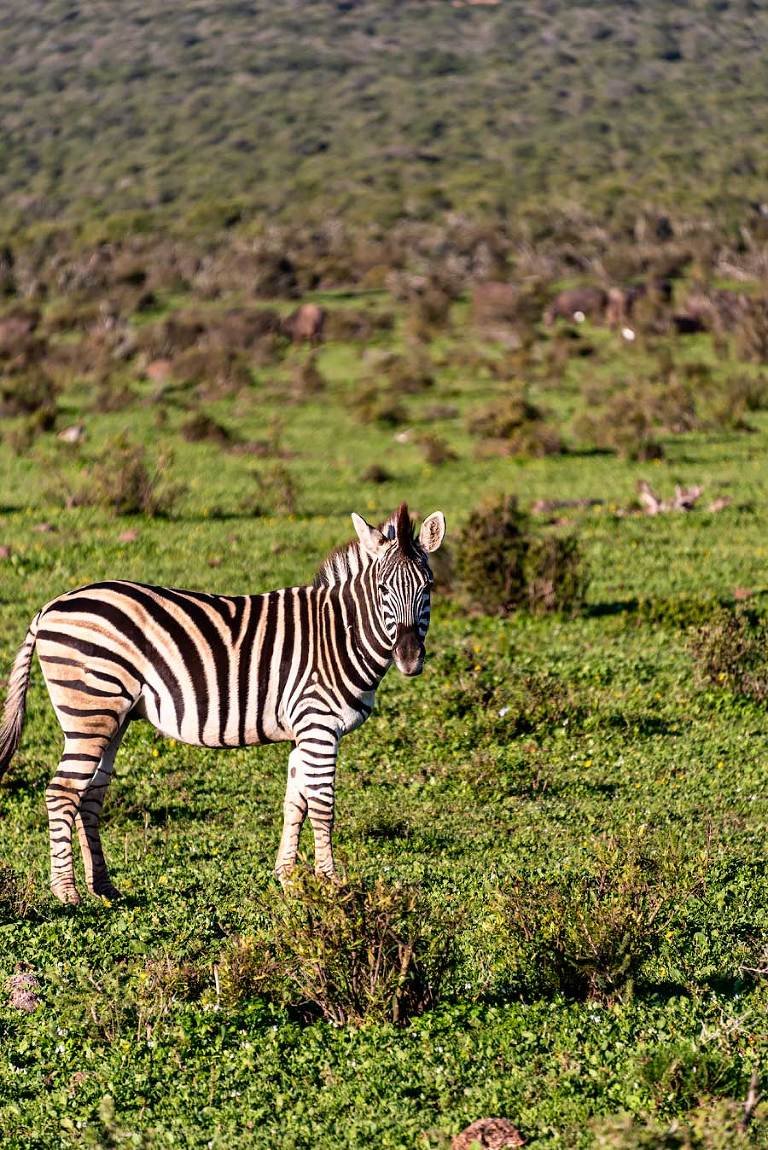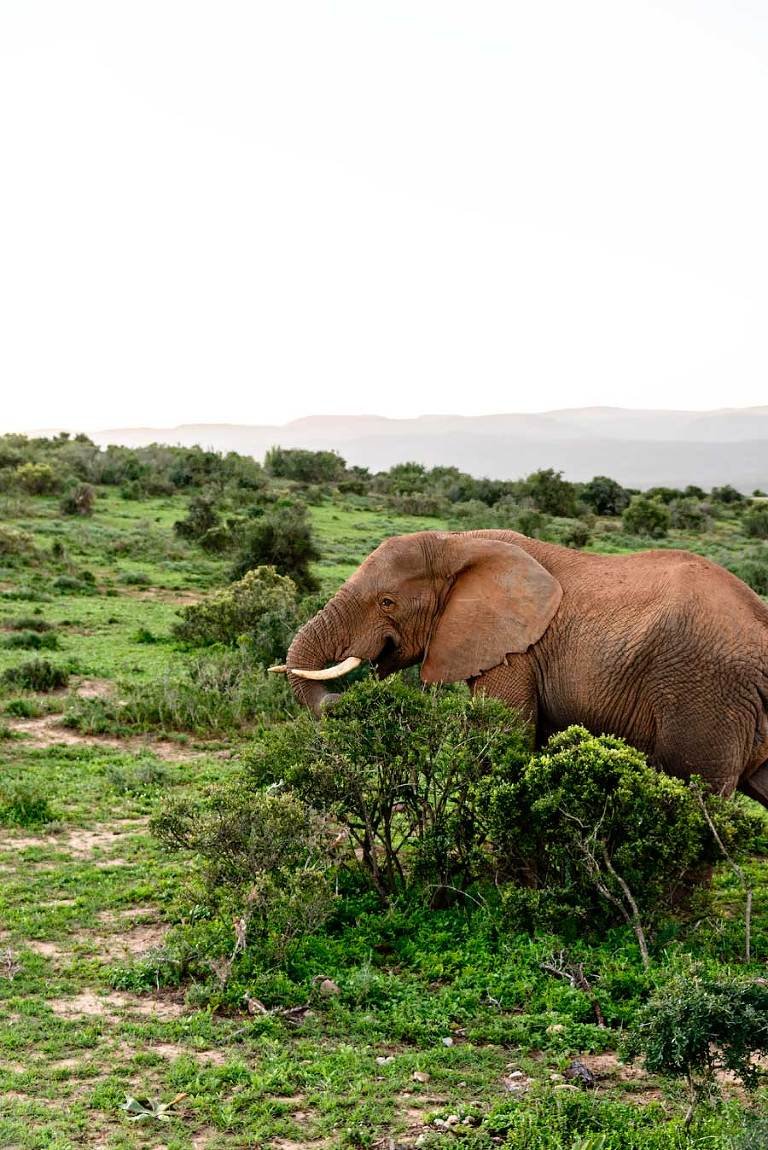 Addo Elephant Park is less of an adventure compared to Kruger Park, but it's another park in South Africa where you could spot the Big 5.
And then it's time to leave this beautiful country. From Camp Figtree we're driving to Port Elizabeth to return our rental car at the airport. It's a short, one hour flight to Johannesburg with Mango. And from Johannesburg we're flying back to Amsterdam with KLM.
It's true what I said at the beginning. South Africa really is one of a kind. In three weeks I've seen so much and yet I feel I've only scratched the surface. There's still so much more to see, so much more to learn about the culture. It's a country that's easy to travel in, but it will take some time to know and understand it. This first trip is only the beginning of hopefully more visits in the near future. Because just like my previous Africa experiences, South Africa has reminded me again why I love travelling so much.