It's interesting how most people automatically assume I live in Amsterdam when I tell them I'm from the Netherlands. I don't mind, there's nothing wrong with Amsterdam, but it's as if the Netherlands is Amsterdam.
Which is why I was so excited when Visit Brabant invited me to spend two weekends in North Brabant (Noord-Brabant), a province in the south of the Netherlands. Because I can pretend to act all surprised when tourists only know Amsterdam, but how well do I know the Netherlands? Time to be a travel blogger in my own country and see what makes Brabant worth visiting.
European Region of Gastronomy
I did a lot those four days in Brabant and even then I only visited four cities, missing – I'm sure – places that locals would describe as a 'must visit'. But this time I'm focussing on the culinary side of Brabant. This year Brabant is the European Region of Gastronomy so finding good food won't be a problem.
So when you're done visiting Amsterdam and want to see a different, beautiful part of the Netherlands, then these are my recommendations for places to visit and things to do in Brabant.
Oisterwijk
KVL Leerfabriek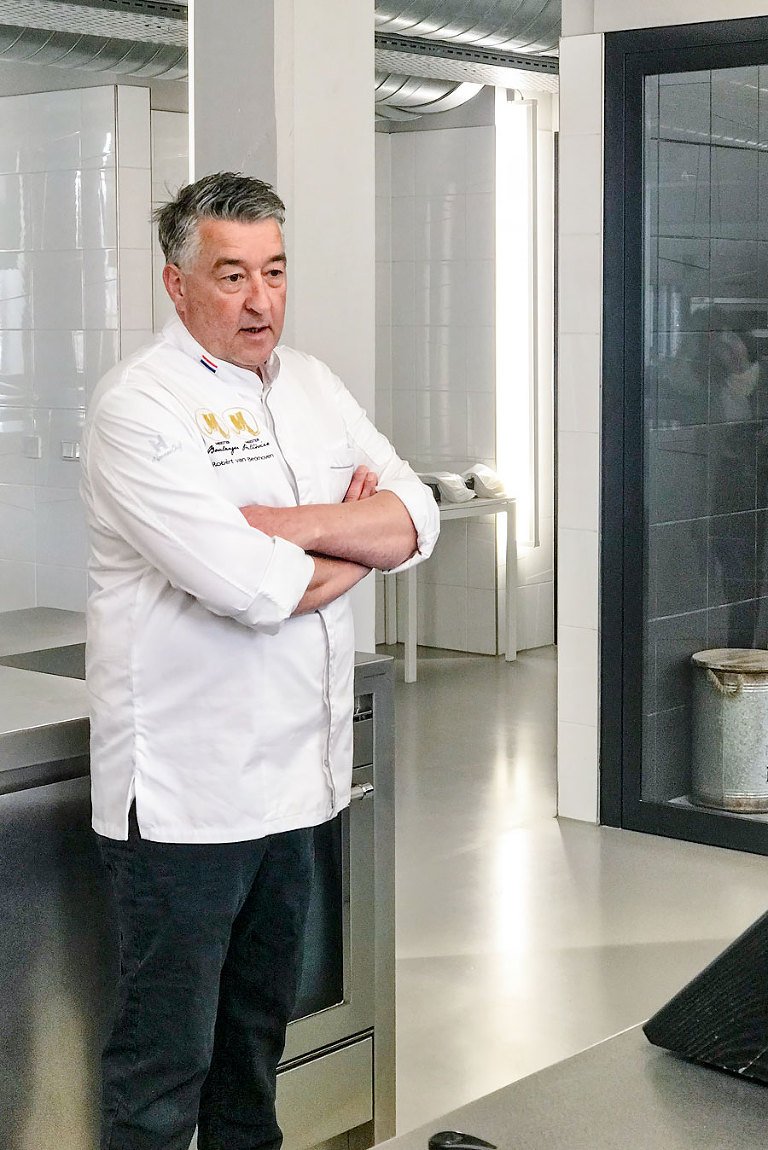 I start in Oisterwijk at the KVL Leerfabriek. What was once a leather factory is now a cool industrial spot with different creative entrepreneurs, cafés and activities. If you've been watching Dutch tv lately you may recognize Robèrt van Beckhoven, one of the judges on 'Heel Holland Bakt' (the Dutch Great British Bake Off), who not only sells his delicious bread and pastries in his shop Bij Robèrt, but also offers workshops here at the factory.
Cycling through the Oisterwijk Forests and Fens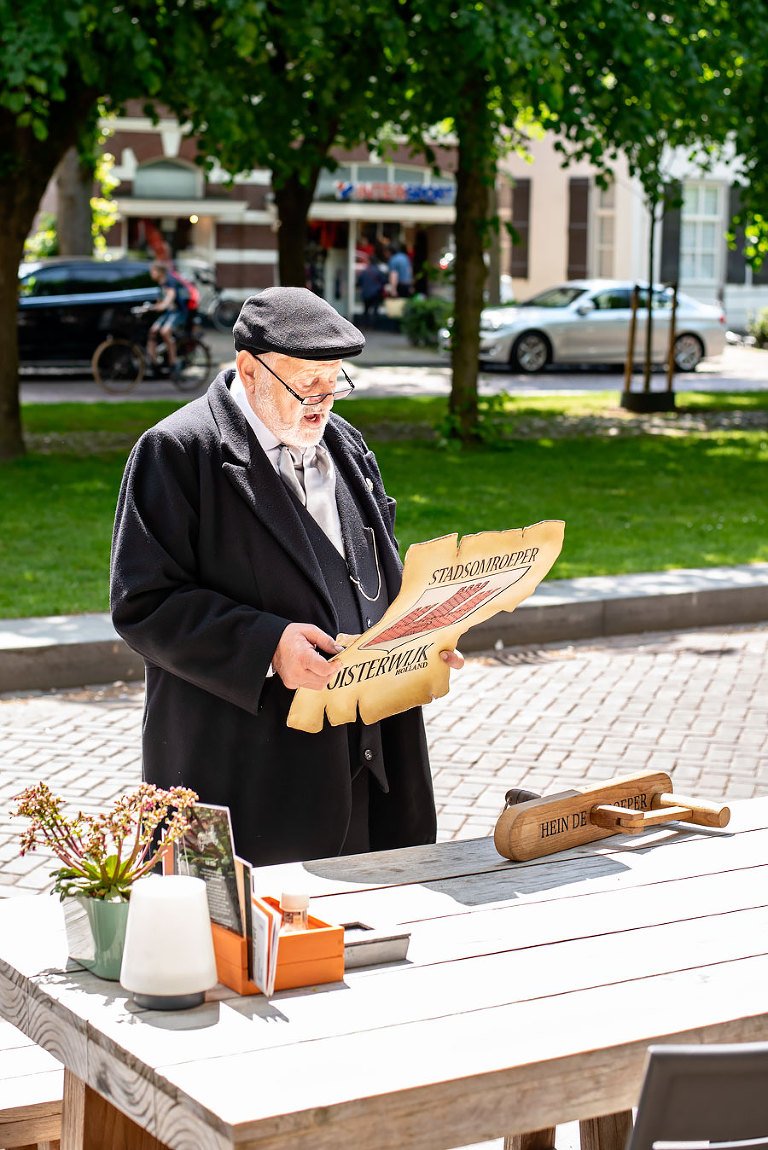 Rent a bike at the KVL Leerfabriek and enjoy the beautiful Oisterwijk Forests and Fens (Oisterwijkse Bossen en Vennen). A great stop for a drink is Boshuis Venkraai. This charming café with a nice terrace in the middle of the forest was once the residence of the forest ranger, who was also selling coffee and non-alcoholic drinks. Today they're serving over 50 different types of beer, including their own Blonde Kraai.
Lunch at De Swaen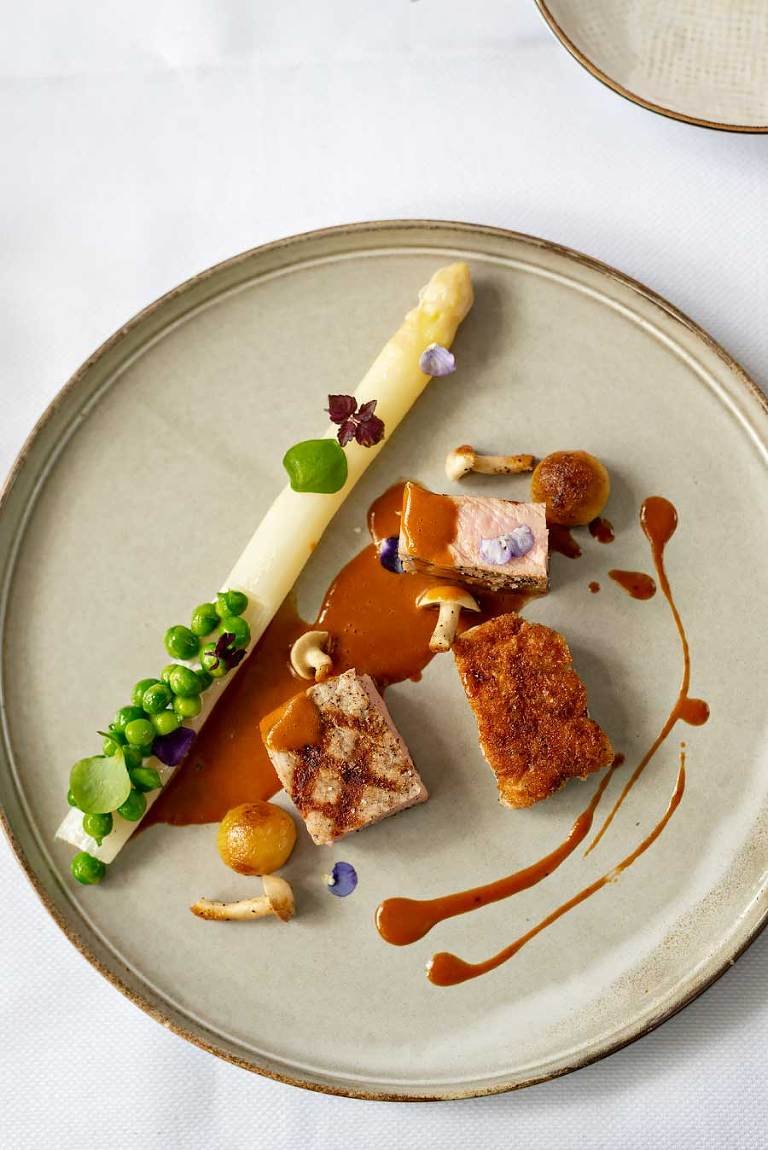 As you'll notice when visiting Oisterwijk, it's all a bit fancy. So the perfect place for a great lunch at one of their best restaurants De Swaen. This restaurant is somewhat of an institution with several Michelin stars and different owners throughout the years. Since two years the current owners' son has been running the kitchen and is doing an amazing job. It was delicious!
Den Bosch
Bossche Bol by Jan de Groot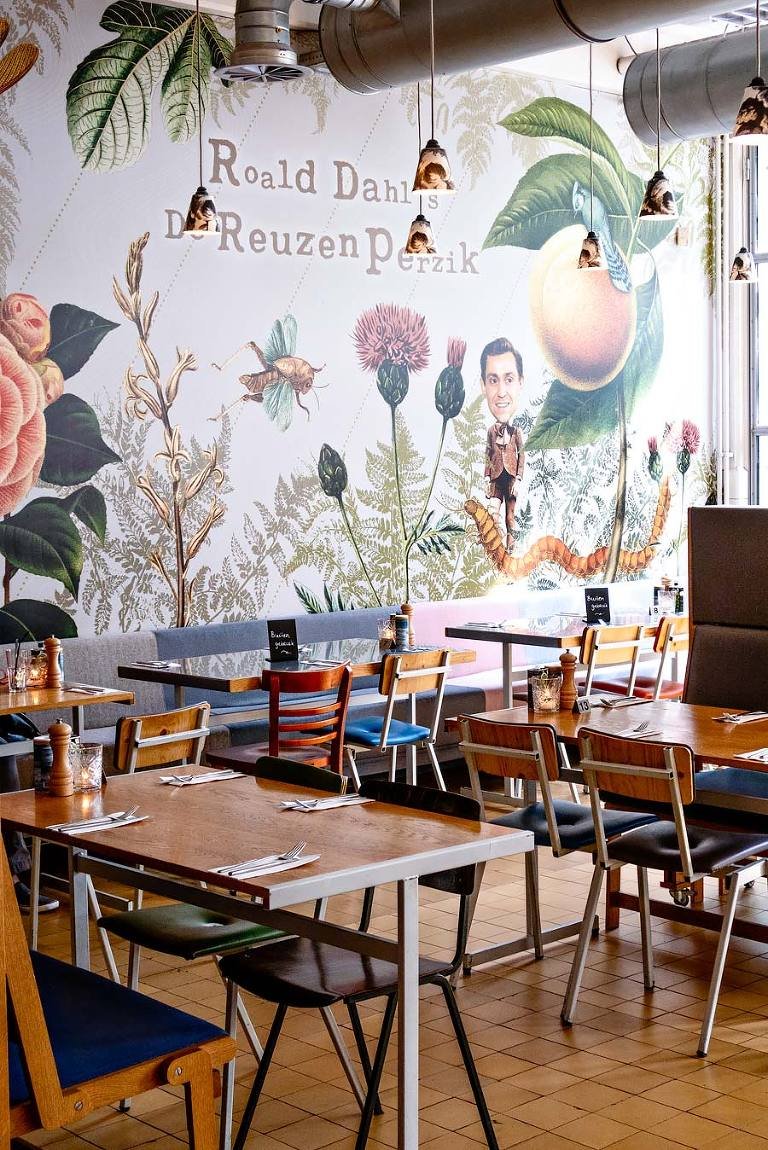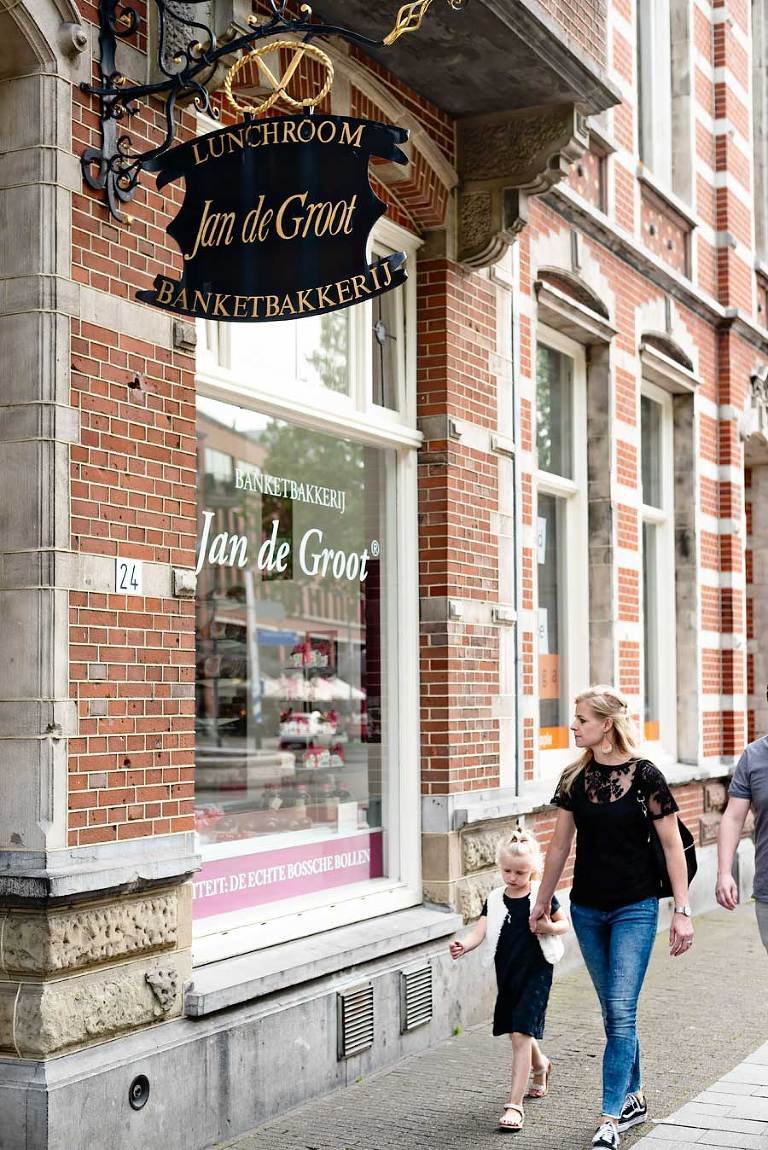 Our next stop is Den Bosch, also known as 's-Hertogenbosch. Ask anyone who's Dutch what first comes to mind when they think about Den Bosch and food, and they'll all respond: a 'Bossche Bol'. You can get this huge (sweetened) cream puff pastry covered in dark chocolate at any bakery in the Netherlands, but this is where you should have one. Unfortunately a visit to bakery Jan de Groot, where you can get the best ones is not part of my itinerary (very disappointed), but don't miss it when you go.
Food Event Gezellige Zaken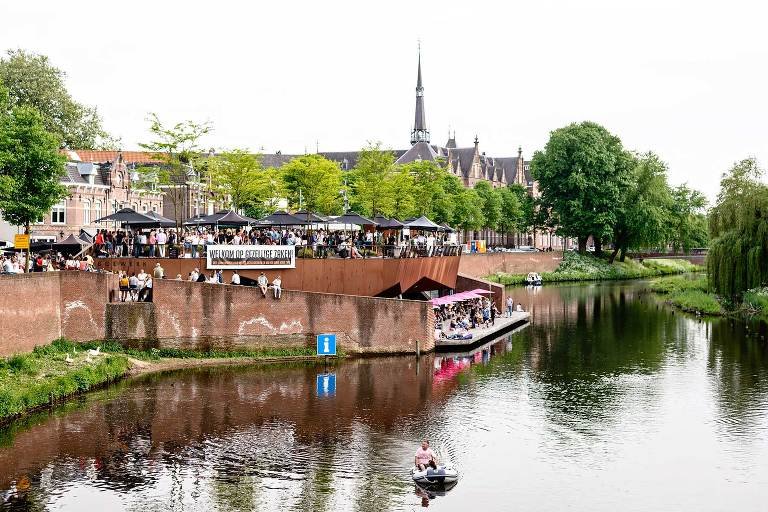 The food event of the year in Den Bosch is Gezellige Zaken. Since it's only happening during three days in May you're probably going to miss it, but if you happen to be in the area it's definitely worth going. Around 30 restaurants from in and around Den Bosch are serving food and drinks that never cost more than €6.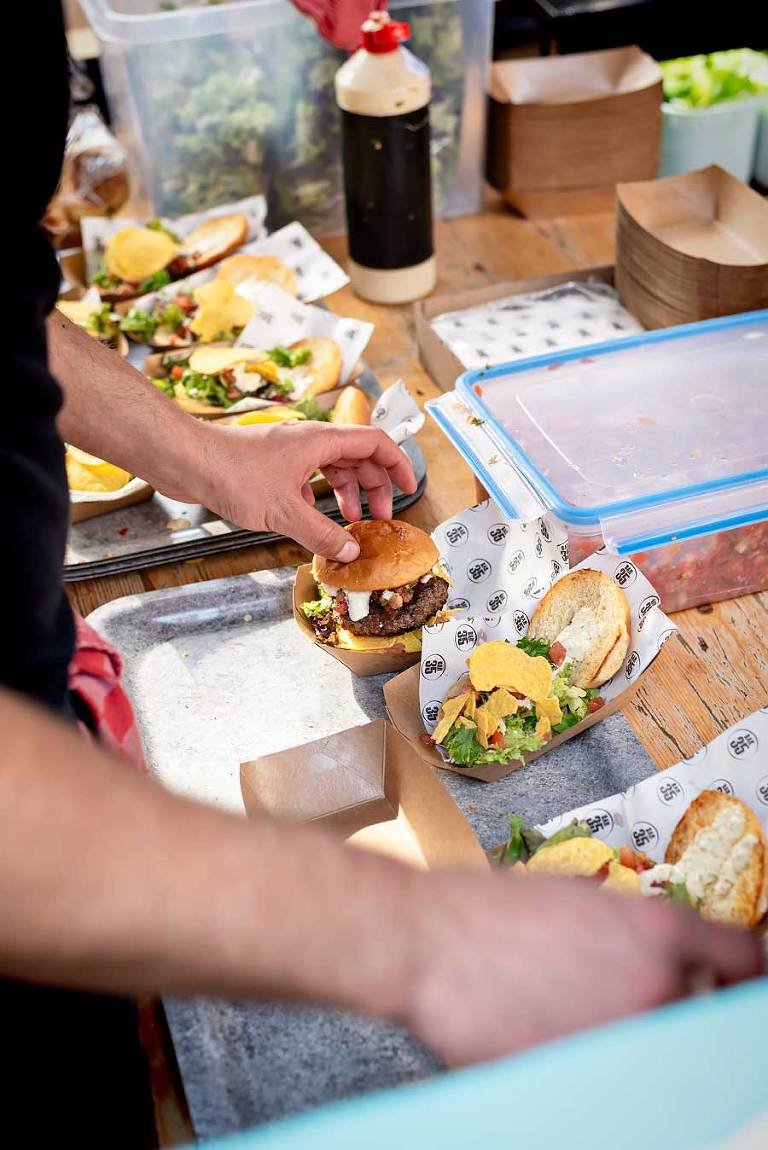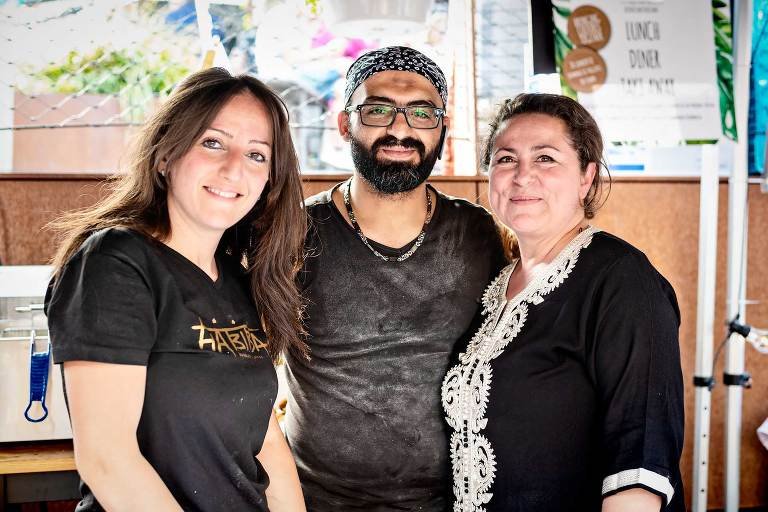 Tilburg
Spoorzone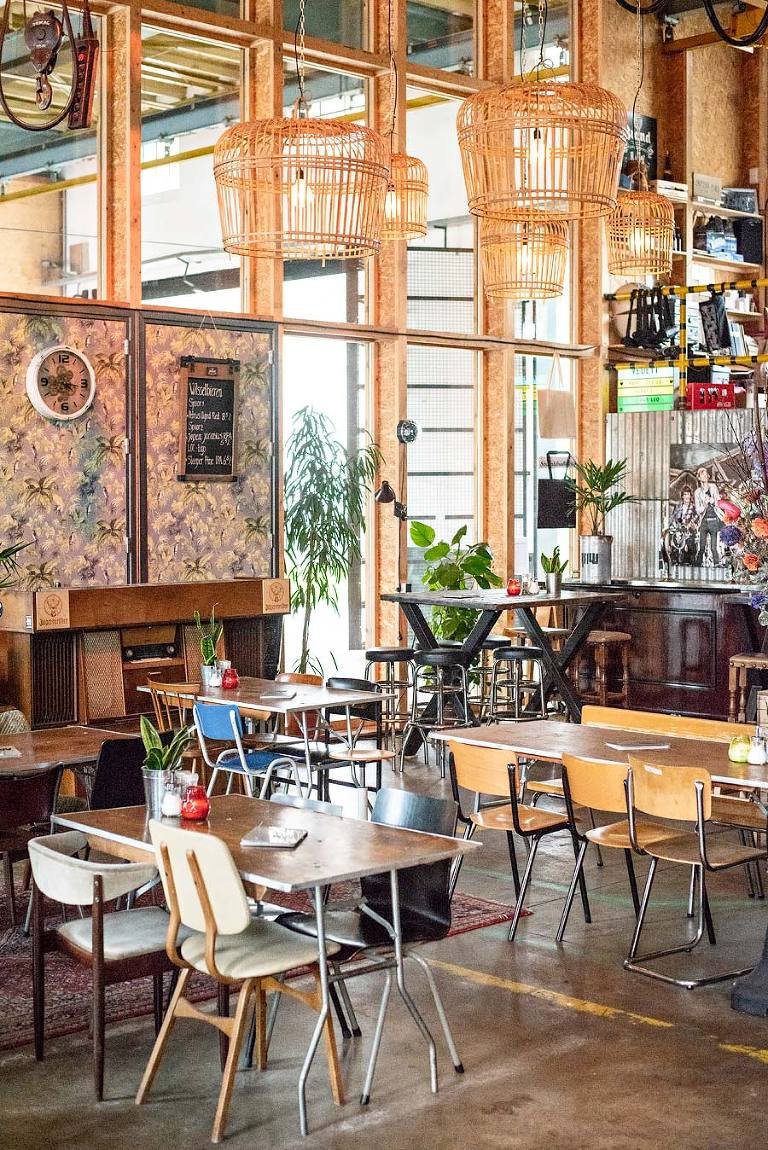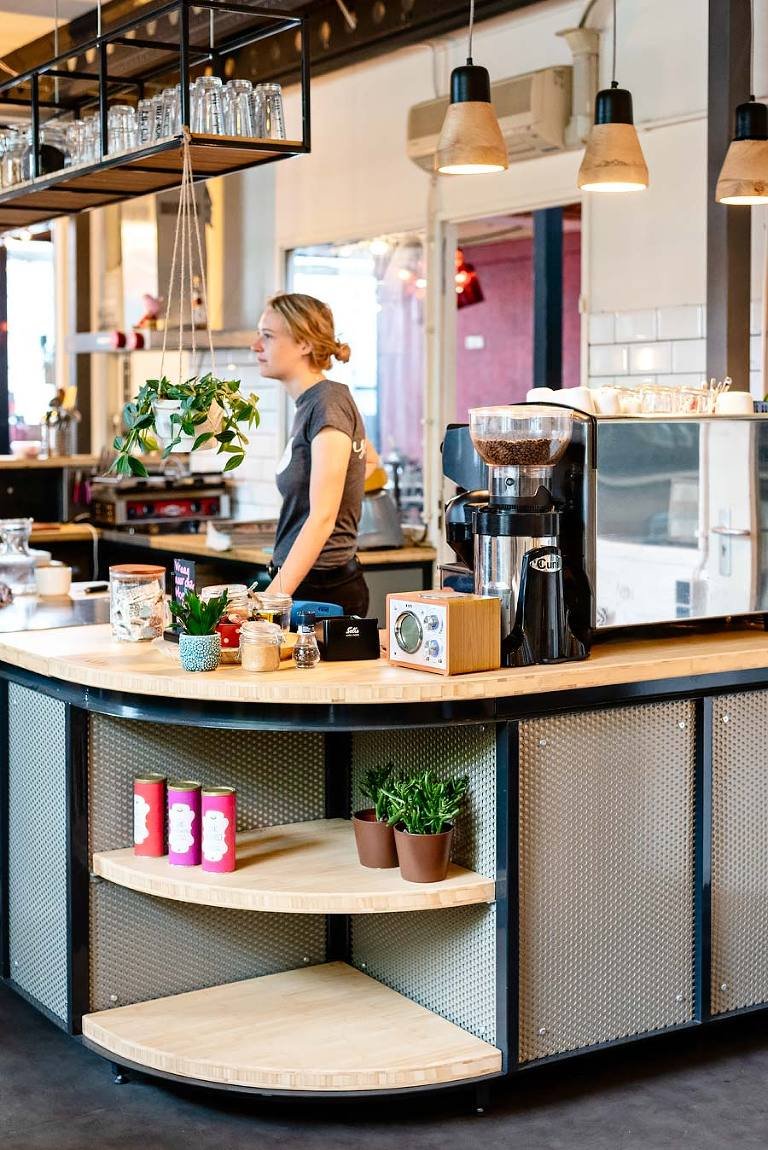 I have to admit that I didn't know Tilburg at all so it was great that local Saskia Bodelier, founder of Verrassend Tilburg & Meer, was there to show us around. One area you don't want to miss in Tilburg is Spoorzone. The unique buildings in this area were once used to repair the trains of the Dutch railway company and today it's the place to go for industrial looking restaurants, bars and other creative urban initiatives. My favorite café in the Spoorzone area is RAW which stands for Restaurant Always Welcome.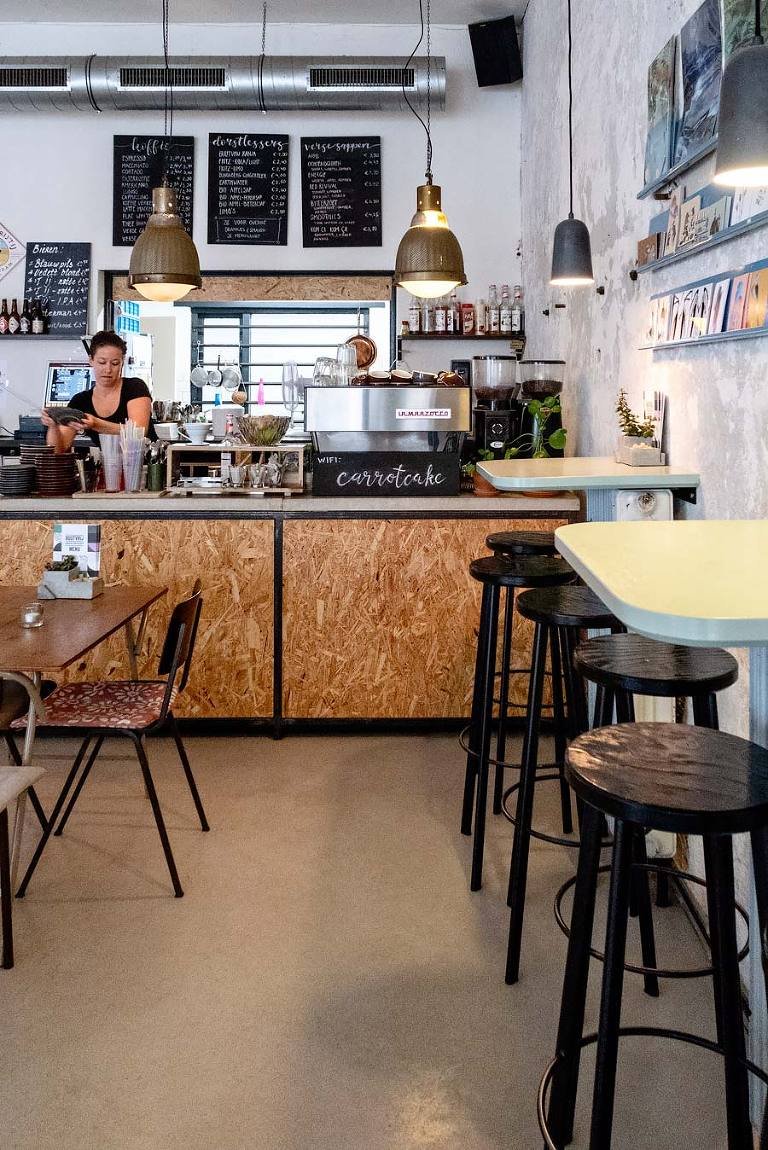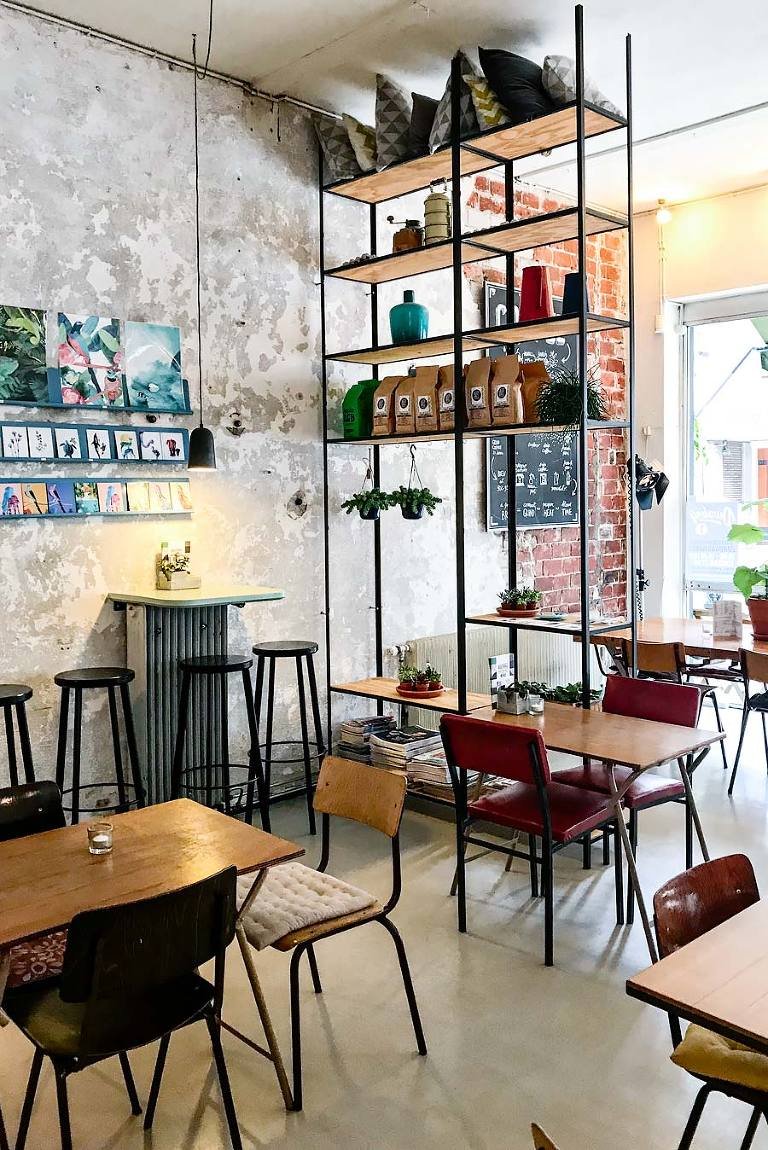 Another great place to go for coffee in Tilburg is Buutvrij.
Textiel Museum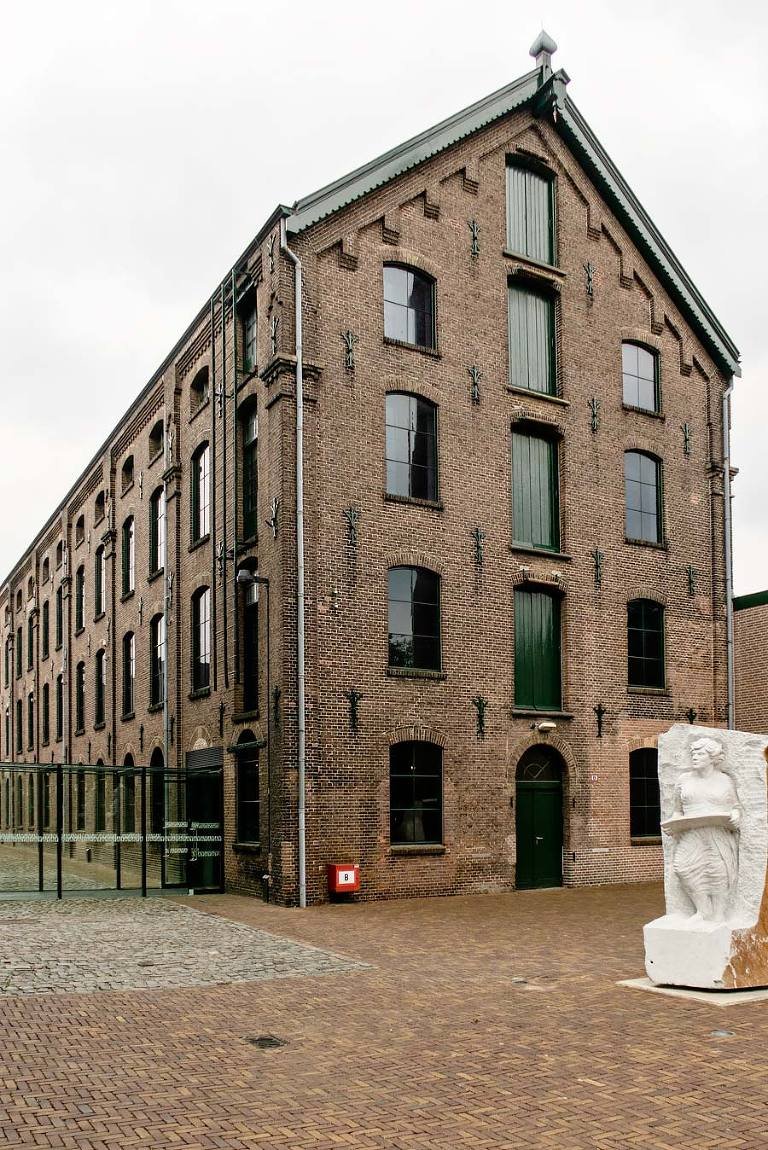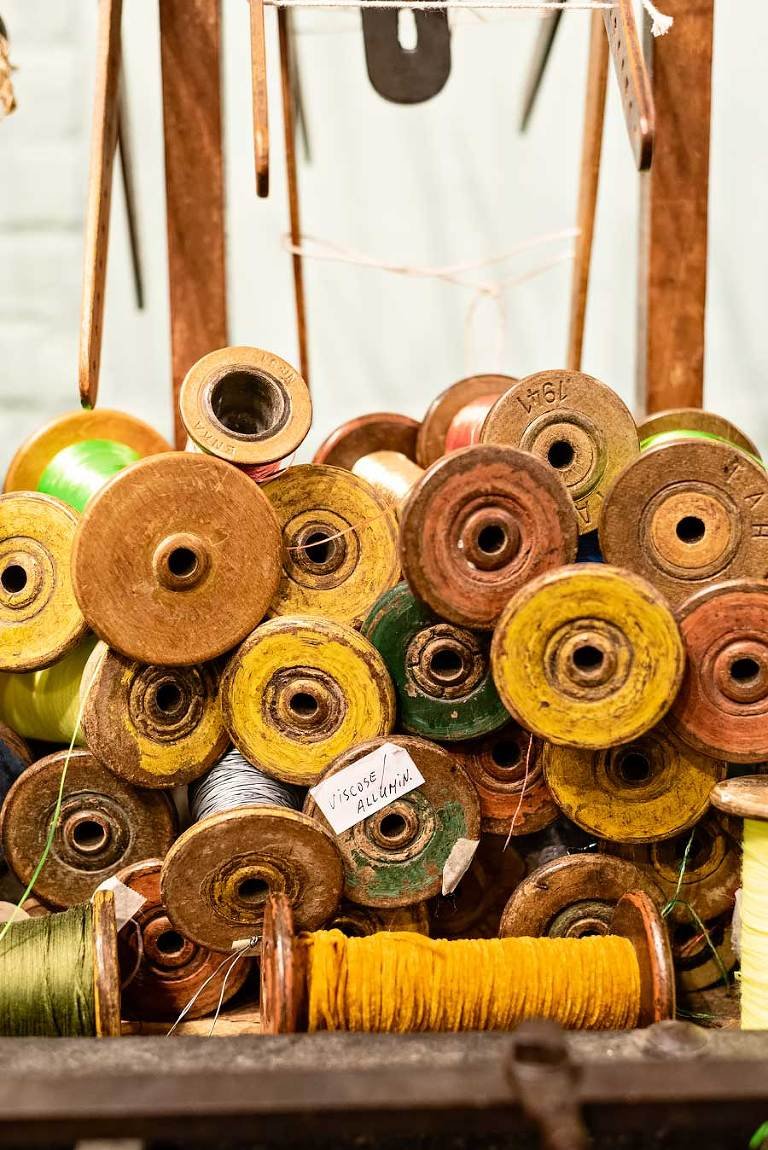 Not food related, but definitely worth a visit when you're in Tilburg is the Textiel Museum (textile museum). Textile factories have been working at this historical site (a national monument) for over 100 years. What's interesting about this museum is that it's a so-called working museum. So in addition to learning more about the history of textile and seeing different exhibitions, you'll also see designers and artists at work.
Heusden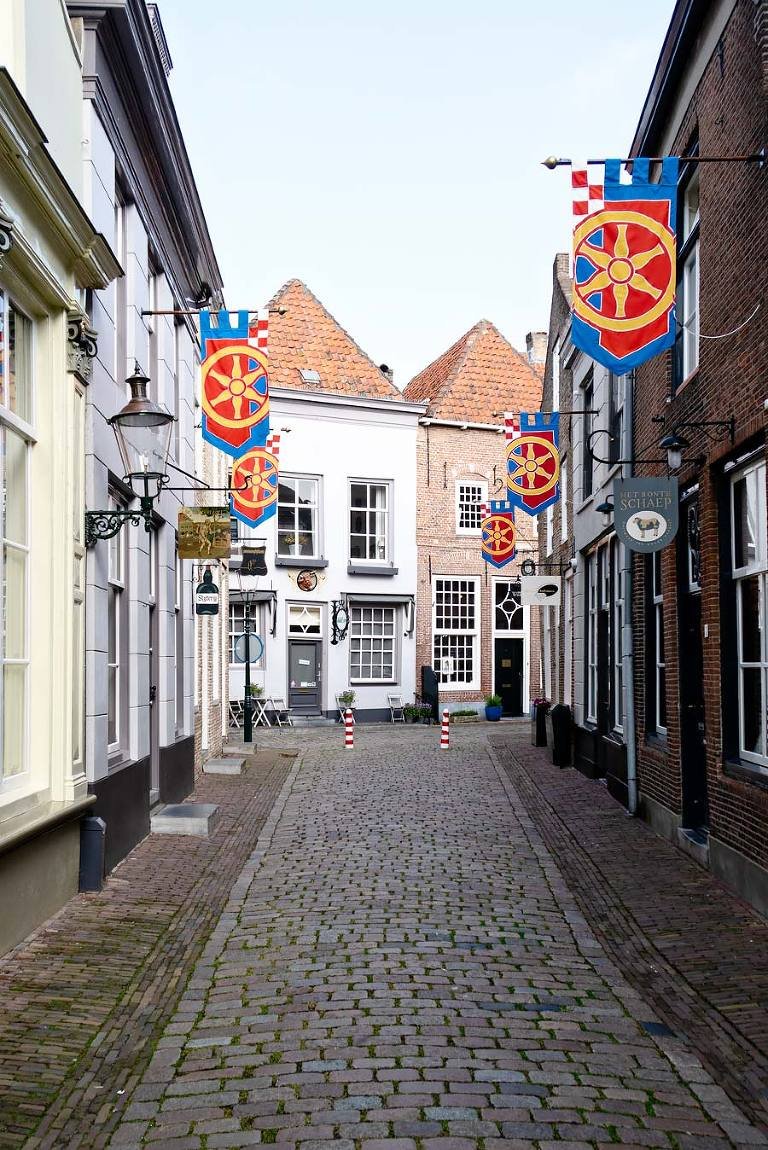 My final stop in Brabant is Heusden. It's impossible not be charmed by this small fortified city (only 1500 people) with its narrow alleys, historic buildings and surrounded by water.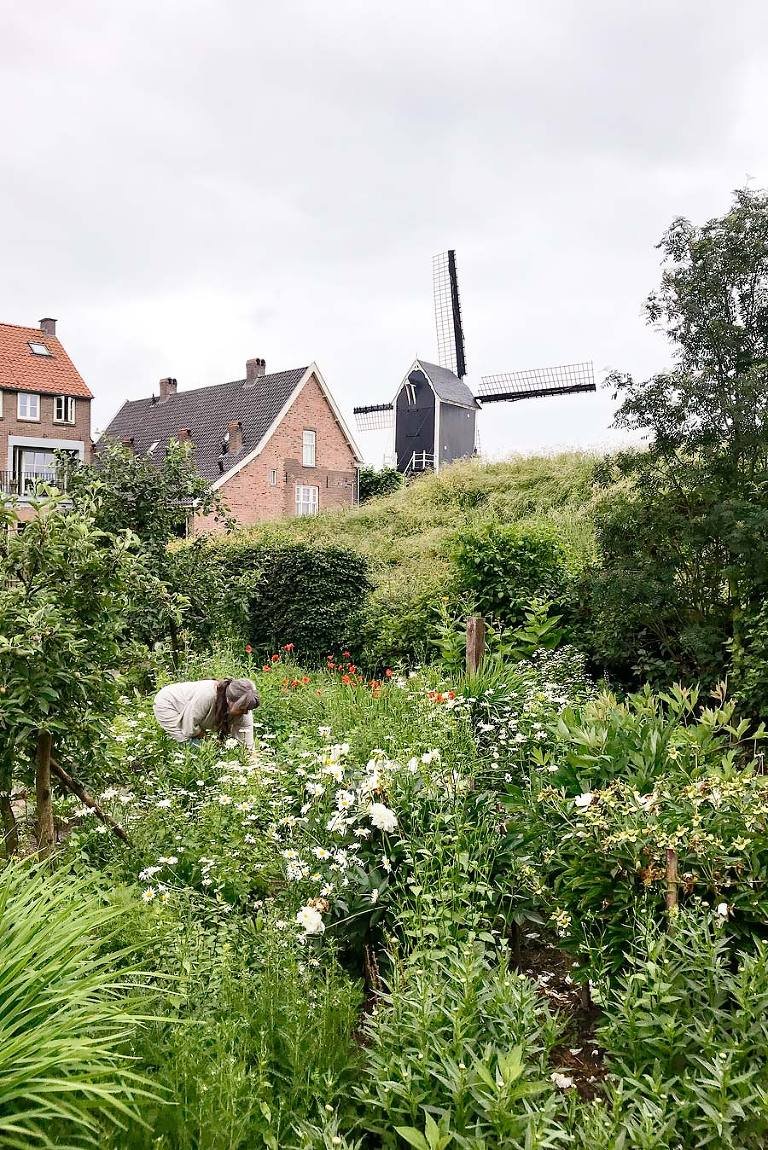 Bakkertje Deeg
And don't miss bakery Bakkertje Deeg for not only their delicious apple bread, but also their interesting (and smart) way to sell baguettes.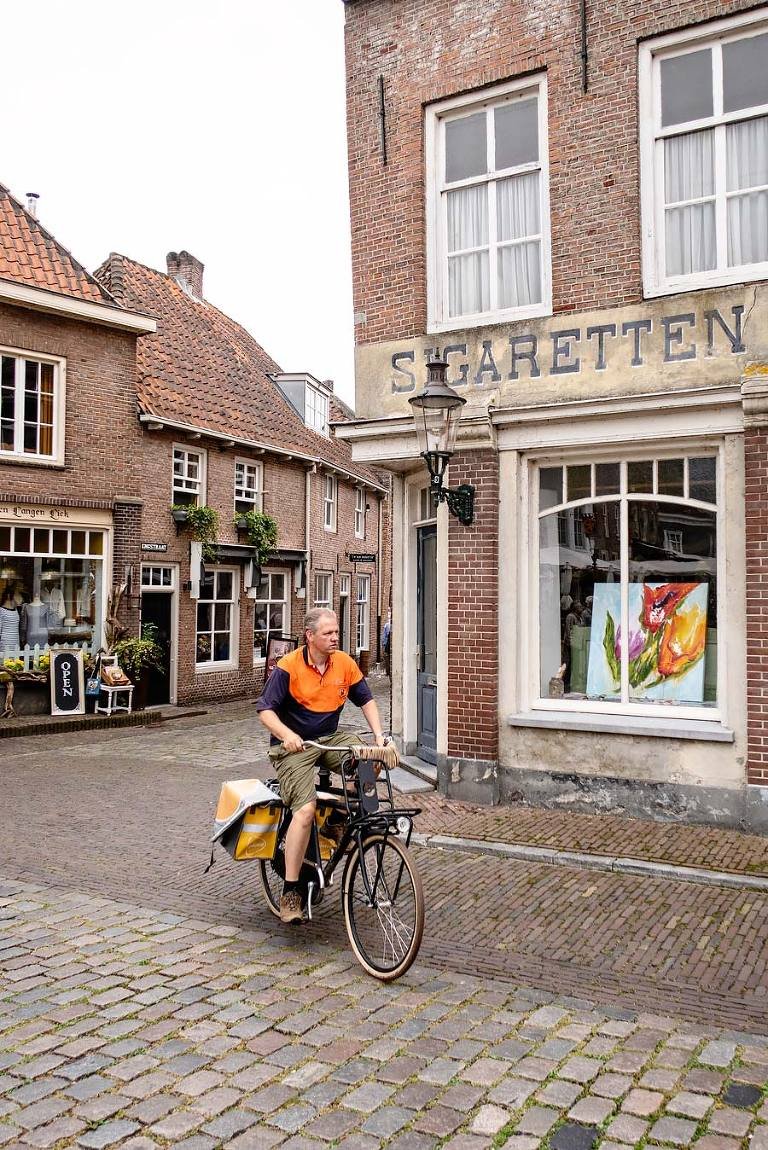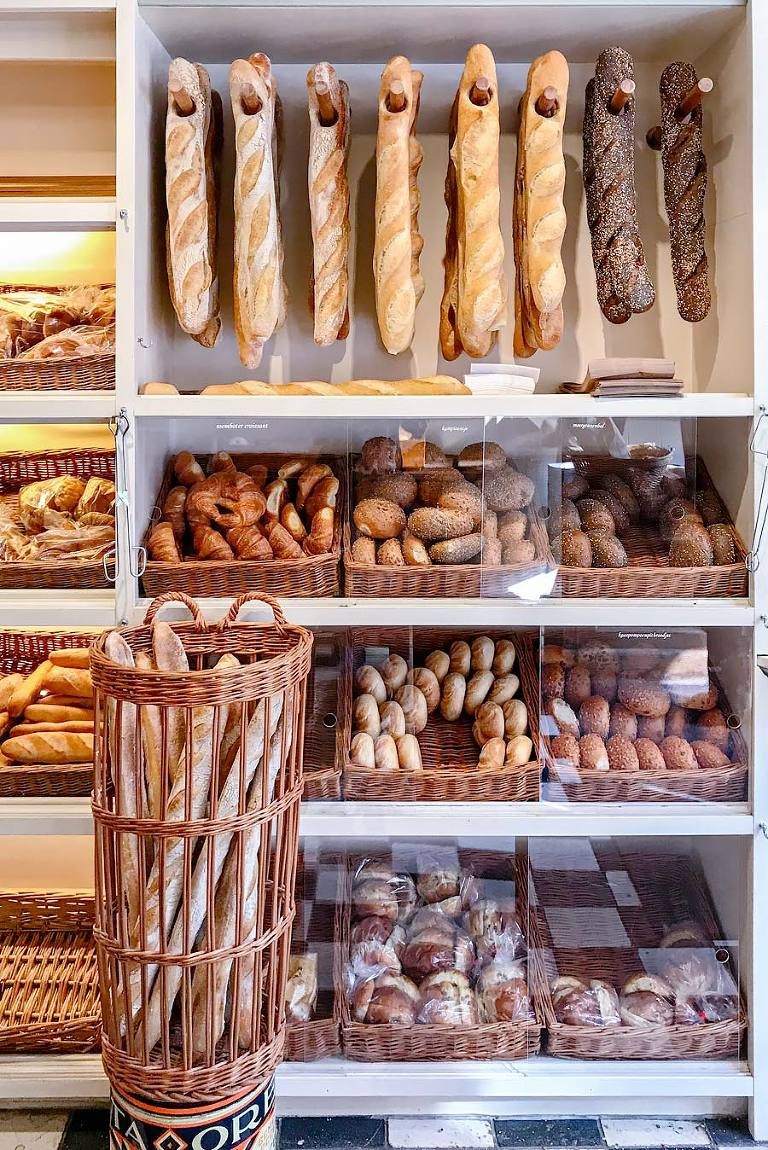 National Park De Loonse & Drunense Duinen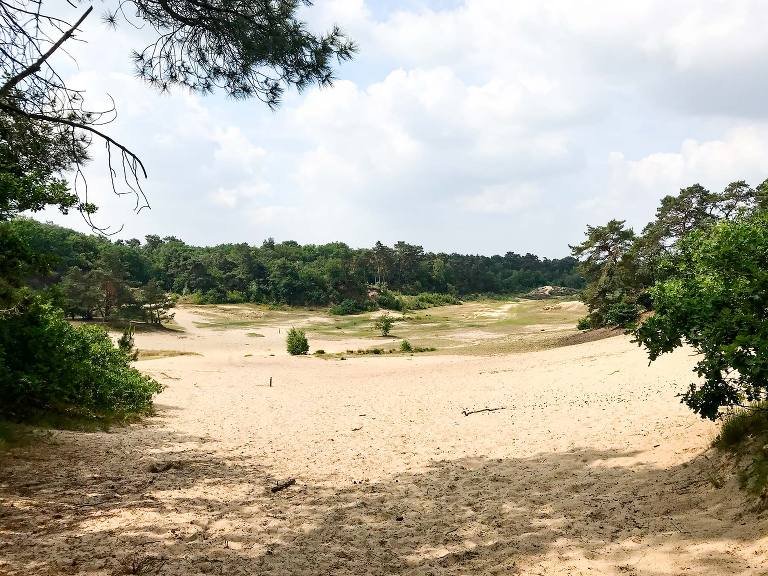 I visit the Dunes of Loon and Drunen (De Loonse en Drunense Duinen) almost every year, but it's the first time I'm walking through this national park with a forest ranger, learning more than all those previous years combined.  I love it here, with its combination of forest, moorland and sand. It's kind of strange to think of dunes when there's no sea nearby. This is one of the largest drift sand areas in Western Europe, with a history going back 10.000 years. They also sometimes call it the Brabant Sahara, but then… sahara, with our weather??
Getting there
Assuming you are traveling to Amsterdam first, it's only a one hour train ride to Den Bosch (aka 's-Hertogenbosch), the capital of North Brabant. Getting to the main cities is easy using public transport, but if you want to cover a lot in a couple of days including the smaller towns, then it may be easier to have a car.
Want to see more of the Netherlands, check out my The Netherlands Guide.