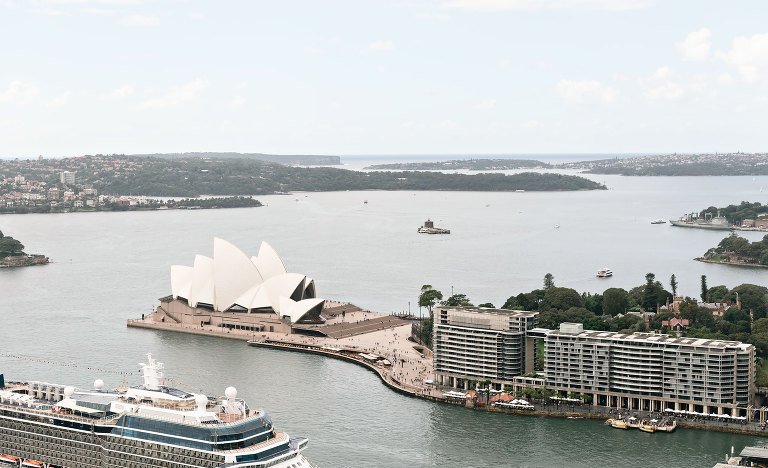 I think it's safe to say that about 99% of what I know about Australian food (or maybe even Australia in general) comes from watching MasterChef Australia religiously for several years. You'd almost forget that those chefs you see on television are also cooking and baking when they're not judging other people's efforts. But here in Sydney it feels like I've arrived in MasterChef land.
I'm spending my first night in Australia at the Shangri-La Hotel. Staying at such a luxury hotel is already something to look forward to. But then they tell me who the pastry chef is: Anna Polyviou.
Award-winning desserts & pastries by MasterChef's Anna Polyviou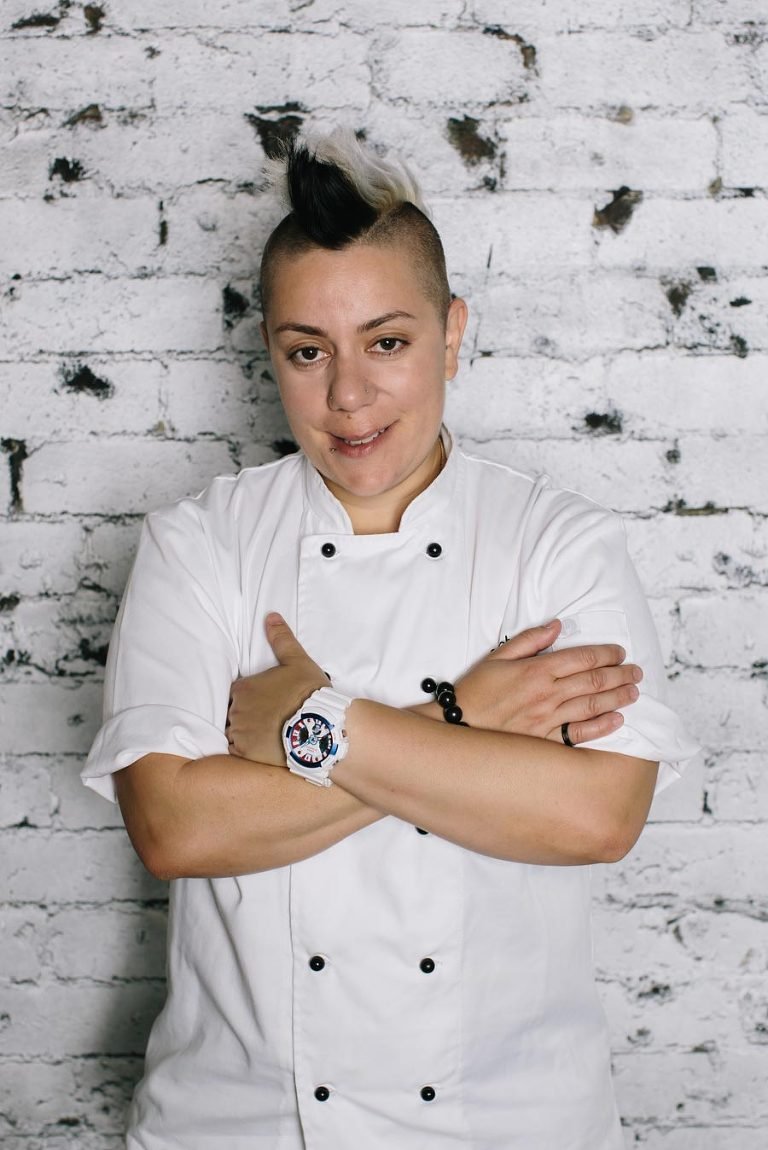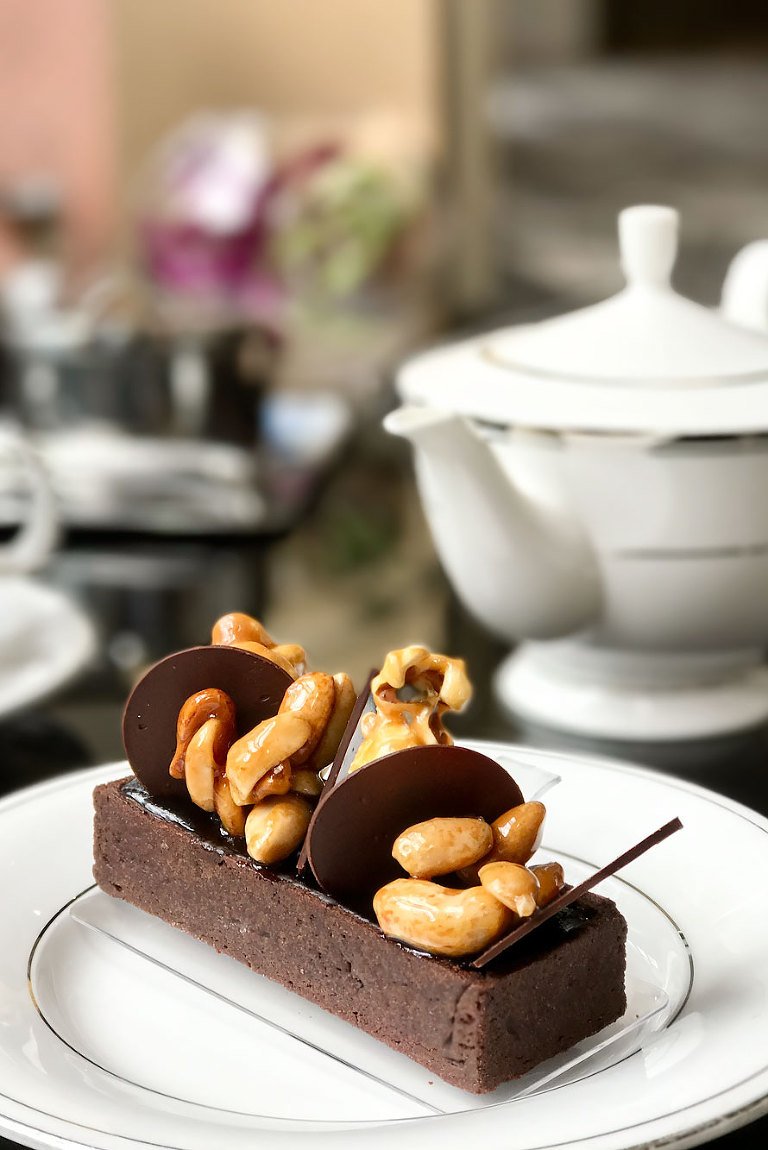 Maybe the name doesn't ring a bell, but if you've watched MasterChef Australia then you've seen many of her insane pastry creations on the show. (Remember 'Anna's Mess' that was smashed onto the plate?)
Unfortunately she's on a tour in the US so I won't be able to meet her in person, but at the Lobby Lounge there are all the pretty cakes waiting for me to taste. Choosing one seems impossible but I can never say no to chocolate, so the chocolate cake it is (I'm sure its official name is a lot more interesting than 'chocolate cake').
Room with a view of the Sydney Harbour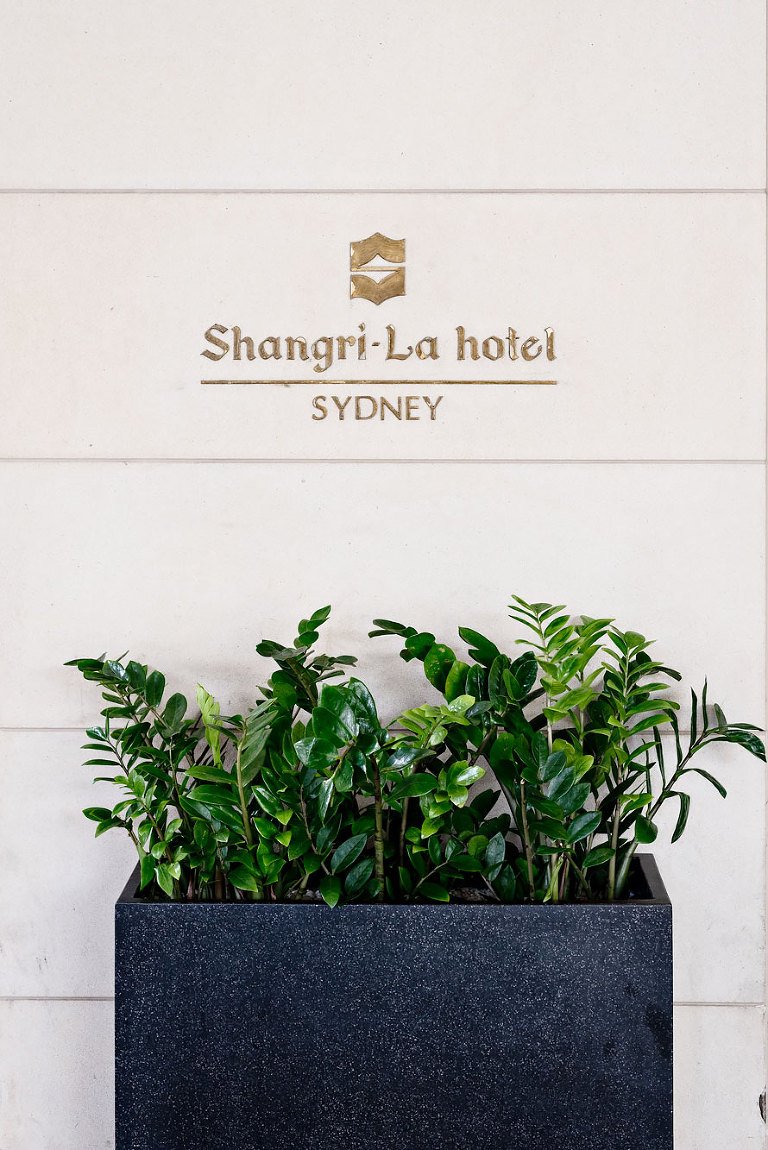 After enjoying every bite, I go back to my room. I'm staying on the 34th floor in one of the Horizon Club Darling Harbour Rooms.
They've recently renovated these rooms and they look beautiful. They look warm, personal, with the blue colours matching the view of the harbour and the Blue Mountains.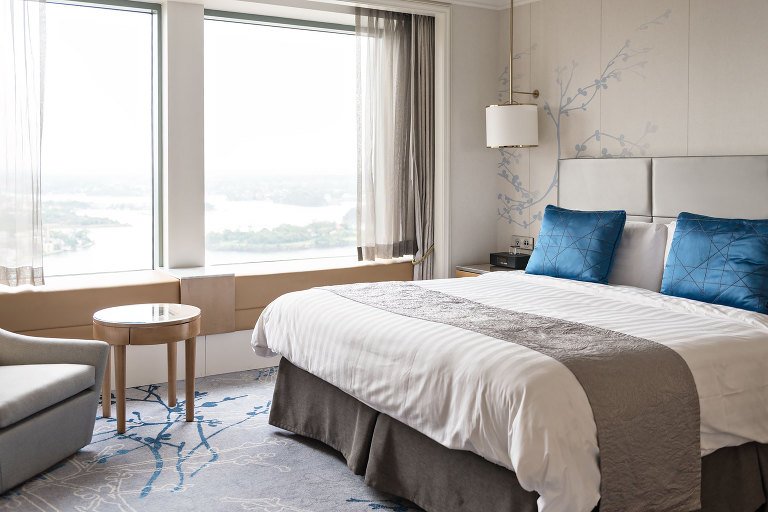 And it's sometimes the little things that make a big difference. Since I'm traveling with so many things that need charging, I appreciate it when a hotel room has plenty of free sockets that I can use.
There are a lot of them in this room, including USB-ones, and you can also easily connect your devices to the flat screen TV if you want to watch your own movies on a larger screen from the comfort of your bed.
But the best part of this room is of course the view. You can't beat this view! My room looks over the Sydney Harbour and the Blue Mountains in the distance, but there are also rooms from where you can see the Harbour Bridge and the Sydney Opera House.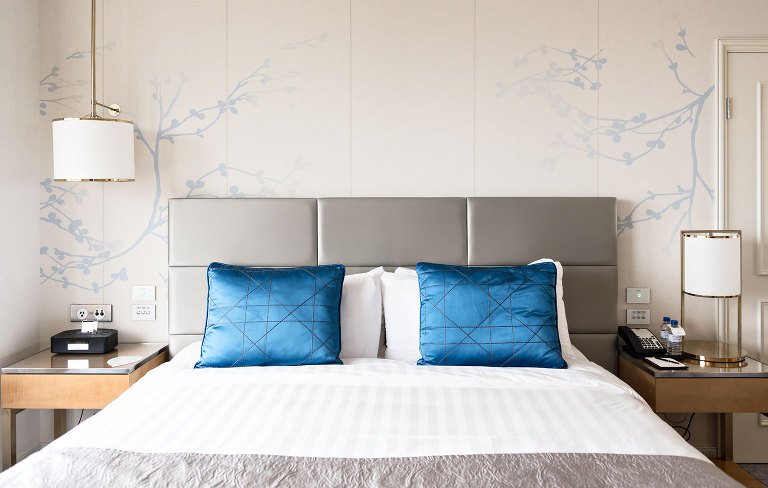 I may not be able to see the Opera House from my room, but I will be able to stare at that view for as long as I want this evening during dinner.
First Class Dining on the 36th floor at Shangri-La's Altitude Restaurant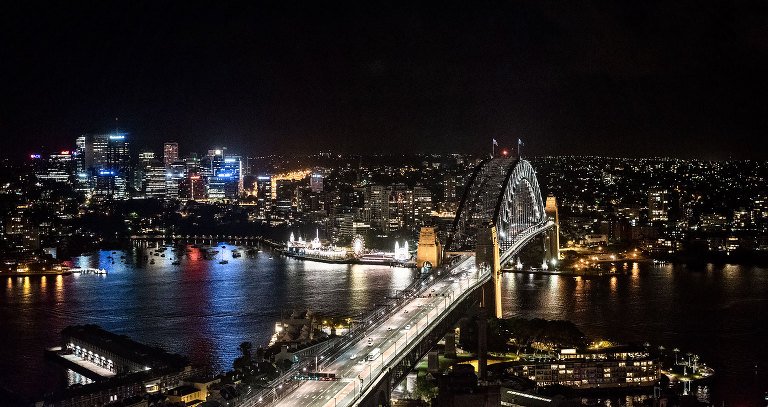 First I'm having a cocktail with a view at the Blu Bar on the 36th floor. It's delicious, but since it is so dark I'm not able to take a photo so you'll just have to take my word for it.
Staring out the window I'd almost forget that there's a table waiting for me at the Altitude Restaurant on the same floor.
It's too bad I'm having dinner by myself because this is the most romantic table ever. Right at the window, overlooking the Harbour Bridge and Sydney Opera House.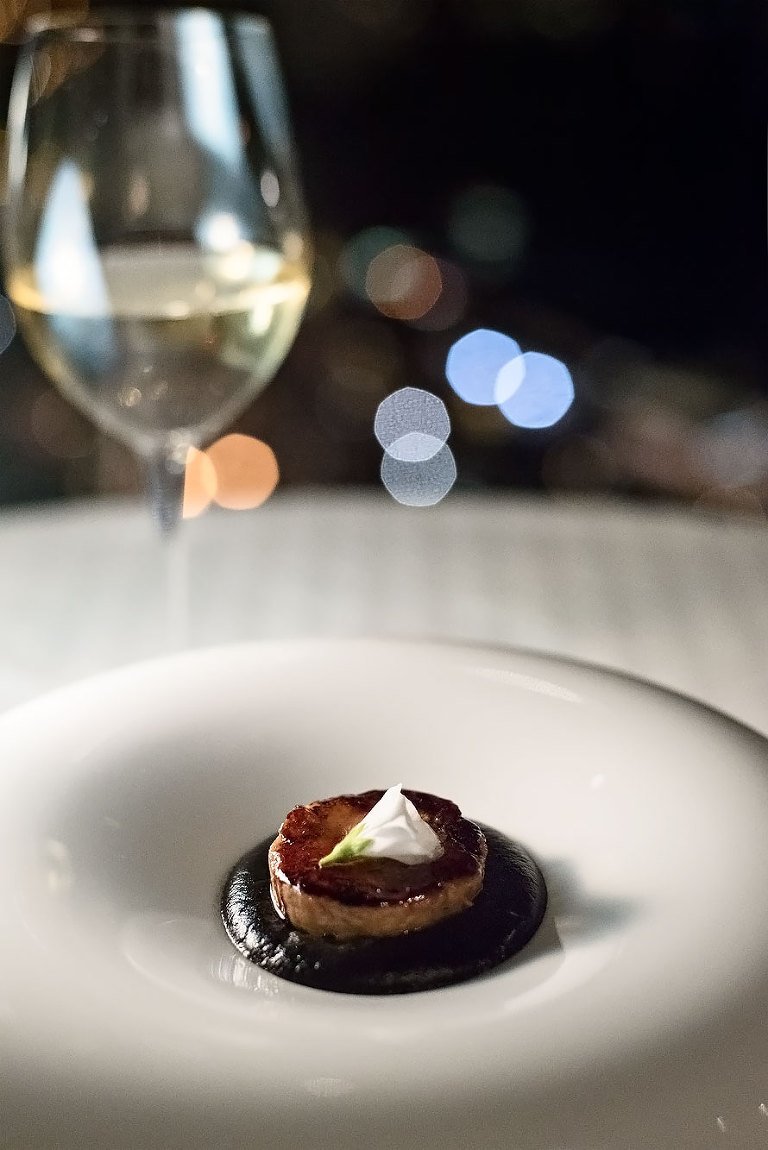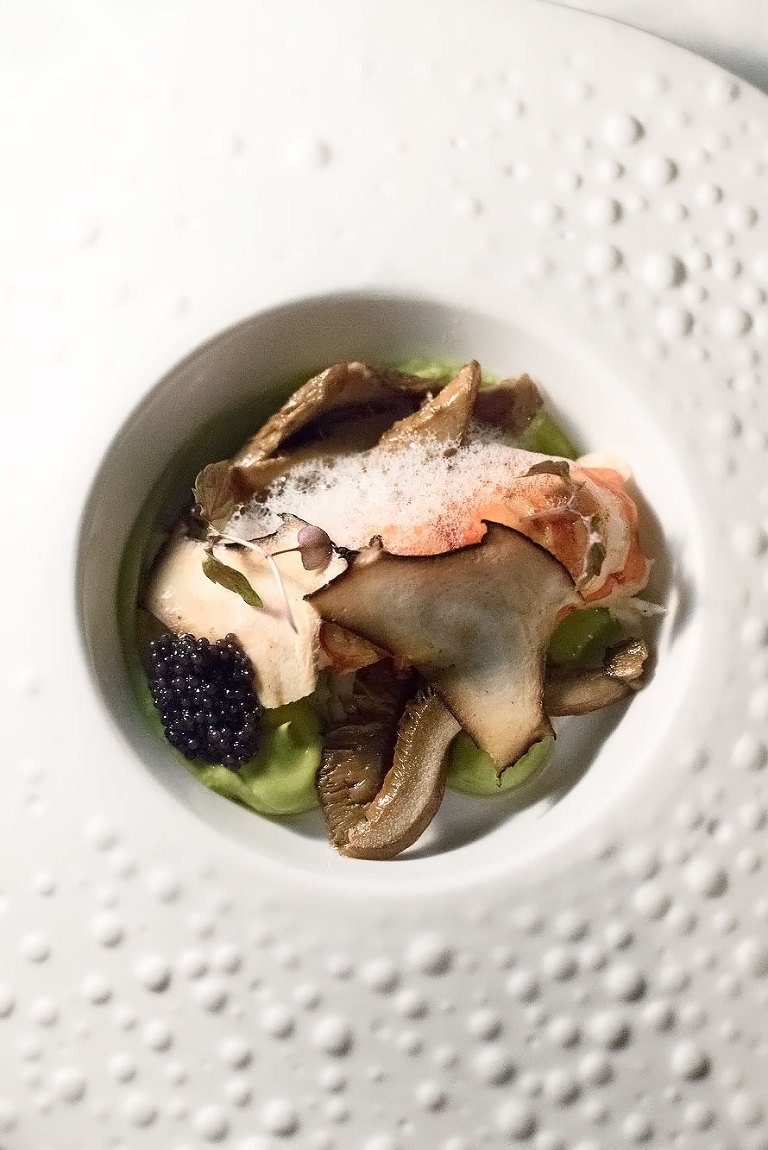 The menu looks delicious, making it again very difficult for me to choose. It's clear that this Shangri-La Hotel is not only positioning itself as the hotel with the best view of Sydney, but also where you can get some of the best food. (They have their own honey beehive on the rooftop.)
I'm opting for the marron as a starter and then the tooth-fish as it comes recommended by my friendly waiter. But that's not all I'm having. They're also serving me some other smaller dishes which is such a nice surprise. With as an absolute highlight the foie gras with a puree of squid ink, truffle and bone. Which is just the most delicious thing ever. Incredible! They should put that on the menu. (Or let me have it all.)
Since I started my day with that famous chocolate cake, I'm skipping dessert tonight. After all I'll be doing a lot more eating in Sydney the coming days.
Staying in shape at the fitness center & pool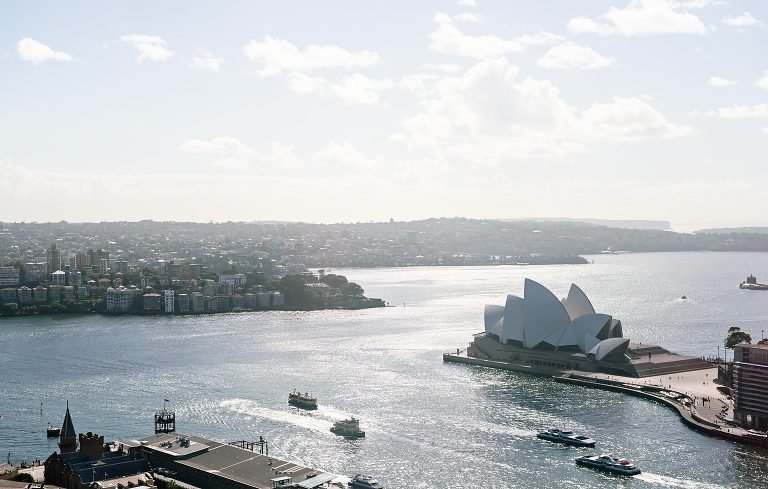 The next morning, I'm starting my day by burning some of those calories from last night at the pool. There's also a fitness with personal trainers for if you're really determined to get into shape. But swimming will do for me today.
On the same floor the hotel spa looks wonderful and is apparently very popular among the hotel guests. Since I just had a spa treatment in Bali two days ago, I'll leave it for now but otherwise I would certainly have been up for it.
Breakfast at the Horizon Club Lounge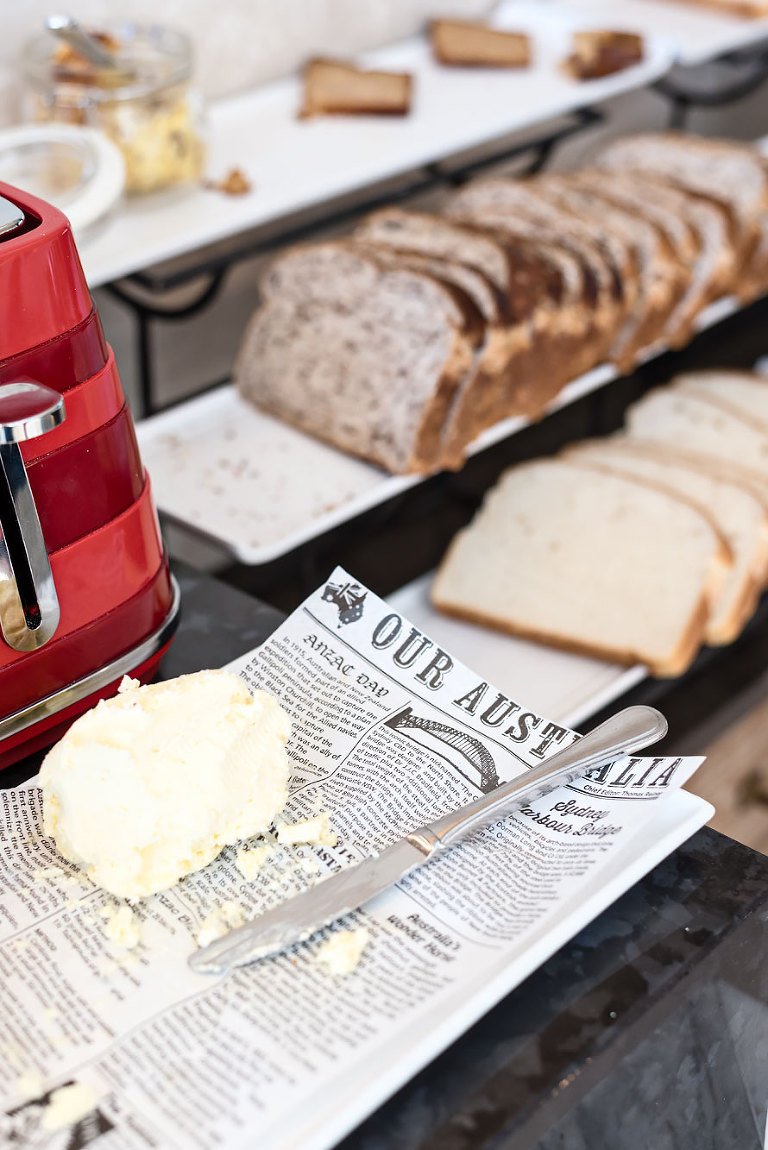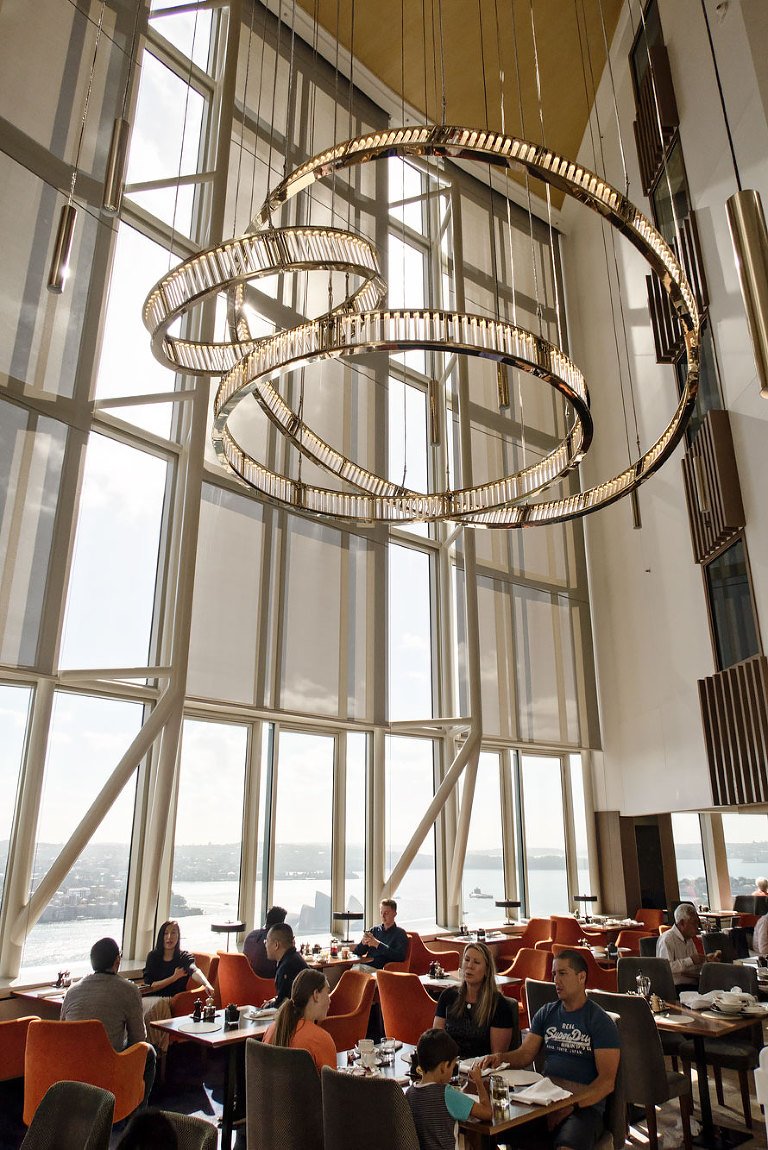 By now I've worked up an appetite, so time for breakfast. Because I'm staying at one of the Horizon Club Rooms, I get access to the Horizon Club Lounge on the 30th floor.
It's a beautiful modern space with high ceilings. While enjoying that incredible view of the Opera House again (it never gets old), you can go here during the day and in the evening for breakfast, afternoon tea, and evening drinks and canapés. The service here is wonderful and makes you feel very welcome.
After breakfast it's time for me to leave. They offer to let me check out an hour later, but a taxi is waiting to take me to my next destination. What a perfect start of my week in Sydney.
Website: Shangri-La Hotel Sydney (check rates & availability)
Address: 176 Cumberland Street, Sydney NSW 2000
Photo credit Anna Polyviou portrait: Nikki To for Shangri-La Hotel Sydney