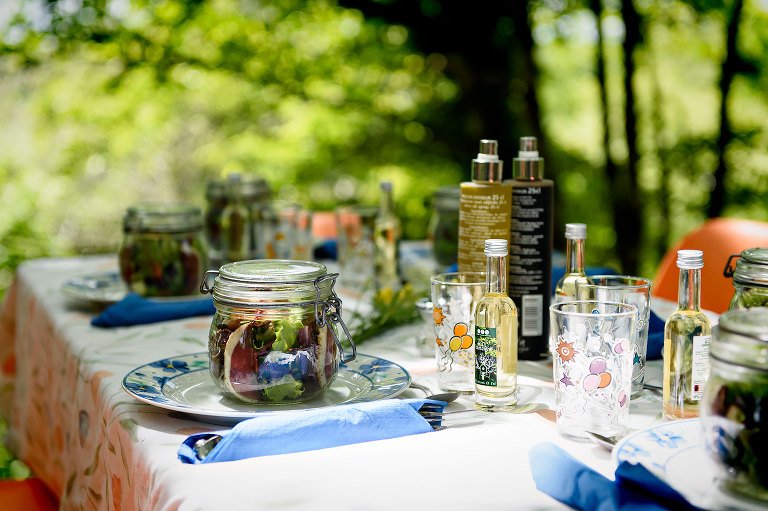 If there's one thing I was expecting from my trip to the Dordogne Valley, it was to eat great food and drink amazing wine. We're talking about France after all.
And I wasn't wrong. In these four days I was surrounded by an overload of du pain, du vin and all the local specialties you can think of. I left my good intentions to eat healthier at home and indulged in one huge French food fest.
I could write a blog post about every single meal I had, but I'll limit it to three foodie experiences in Corrèze that I highly recommend if you're visiting the area.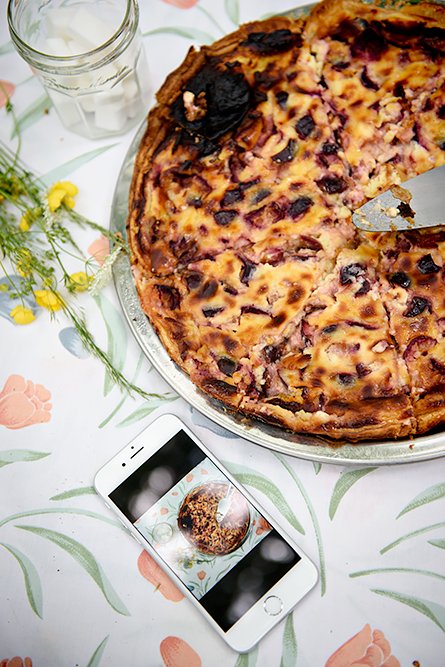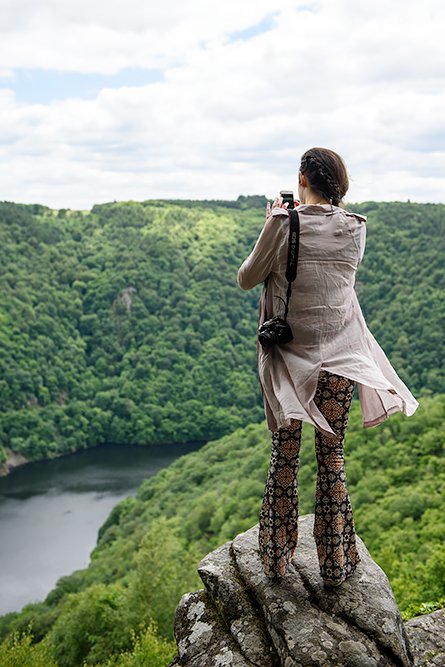 Gourmet Picnic overlooking the Valley
After a beautiful hike on an ancient Roman road – through the forest and with a view of the valley – we had worked up quite an appetite. A baguette with ham or cheese would have been just fine. But instead we got the best lunch experience ever: a four course gourmet picnic overlooking the valley and river.
Even after 2 years in London my definition of lunch is still a quick sandwich with cheese and a glass of milk. So after I'd finished that delicious salad with fresh figs stuffed with foie gras (I know it's controversial, but it's the best I've ever had), I wasn't expecting another course, and dessert…and cheese. I should have known there would be cheese (that Rocamadour was my absolute favorite). I enjoyed every minute and every bite.
Our hike was organized by La Dordogne de villages en barrages and the lunch was prepared by the ladies of Hêtre sous le Charme.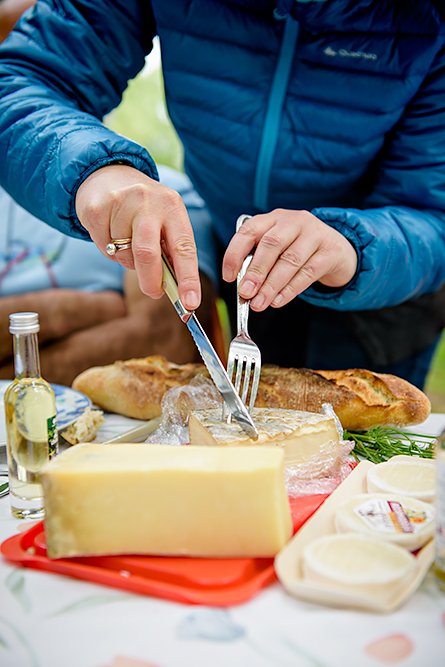 Vin Paillé wine tasting
When in Rome…. or in this case France, you're allowed to start drinking wine at 10am (aren't you?). Right after we'd finished our breakfast, we drove to the Domaine de Chirac in Brivezac to switch from English breakfast tea to something a bit stronger.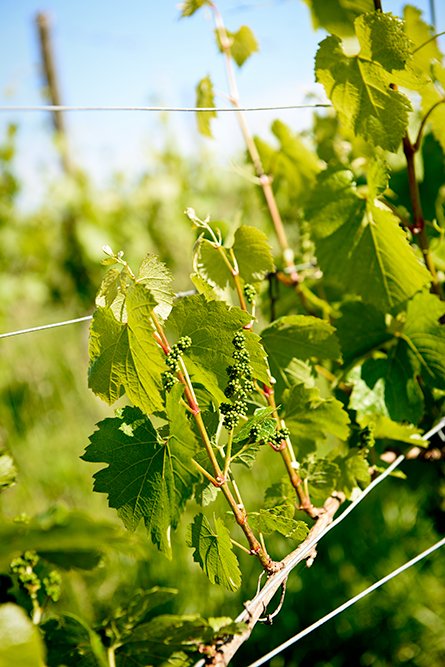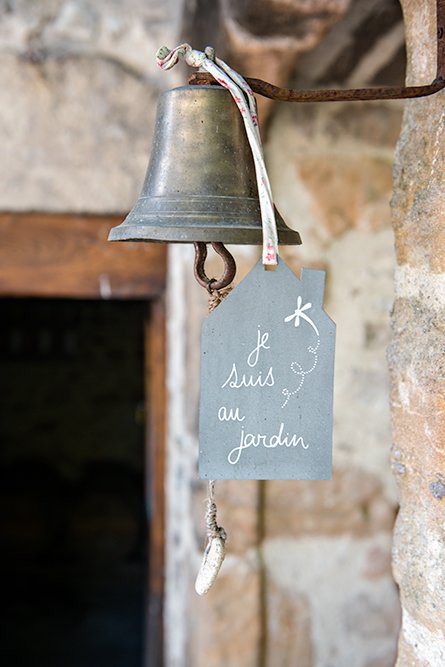 Jean Mage is the producer of Vin Paillé, a sweet wine made out of dried grapes. After a warm welcome, we walked to the vineyards to hear and see all that goes into the making of this wine. But since the proof is in the pudding, or in this case the wine bottle, we wanted to taste some of his special wine as well. Delicious! Good thing I don't live in sunny France or I might be tempted to do this every day at 10am.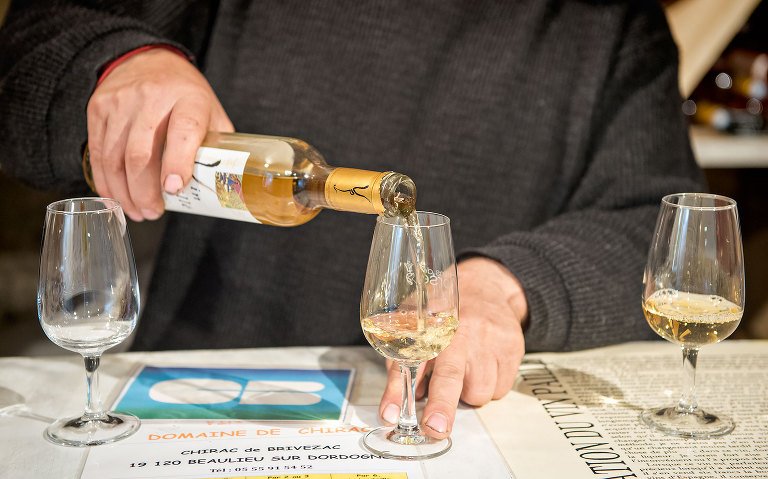 Brive Food Market
You know me and food markets…So I was very excited to visit the food market in Brive on our last day.
The market is huge and sells more than just food, but I decided to skip the stalls on the parking lot and focus on the other side of the market where you can buy all the fresh produce you can think of.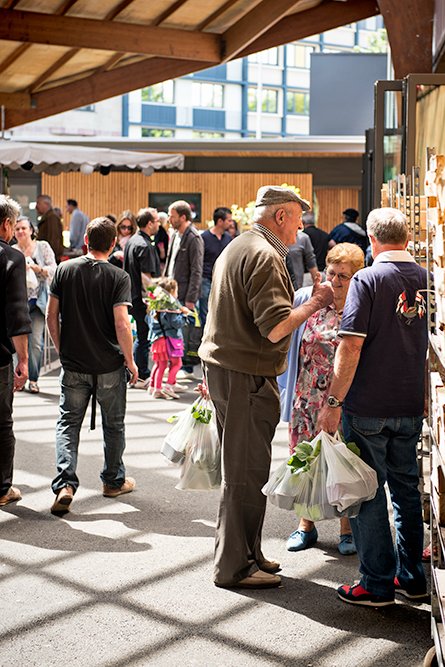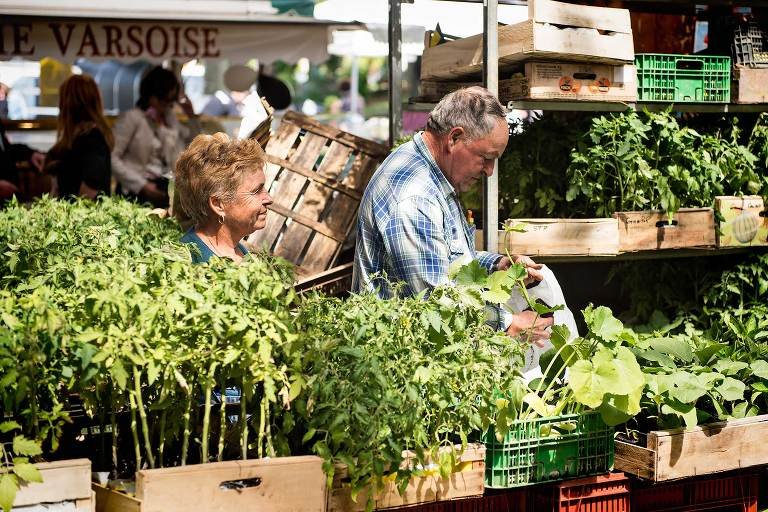 Although for me the best part is the people watching. No hipsters like you'll see at the London food markets, or even many tourists, but mostly locals of all ages chatting with each other and with the local traders. Who needs Facebook to find out what others have been up to when you can hear it at the market just as well?
I've been back for a while now and I still haven't lost all the weight I gained in these four days. But it was so worth it. If you like French food you'll have the time of your life in this region.
Another highlight was the dinner we had at our hotel in Uzerche, which I'll share in another post. Wasn't it Steve Jobs who said 'stay hungry, stay foolish'? He probably didn't mean it literally, but any interpretation works for me.