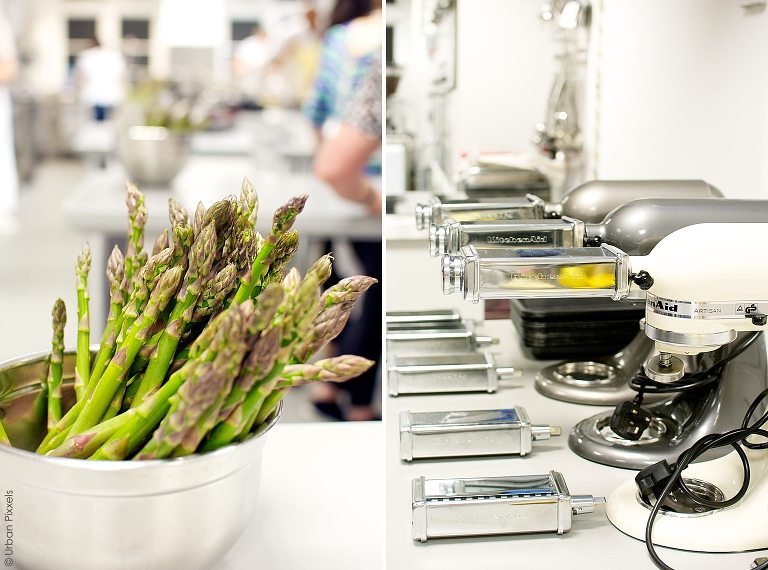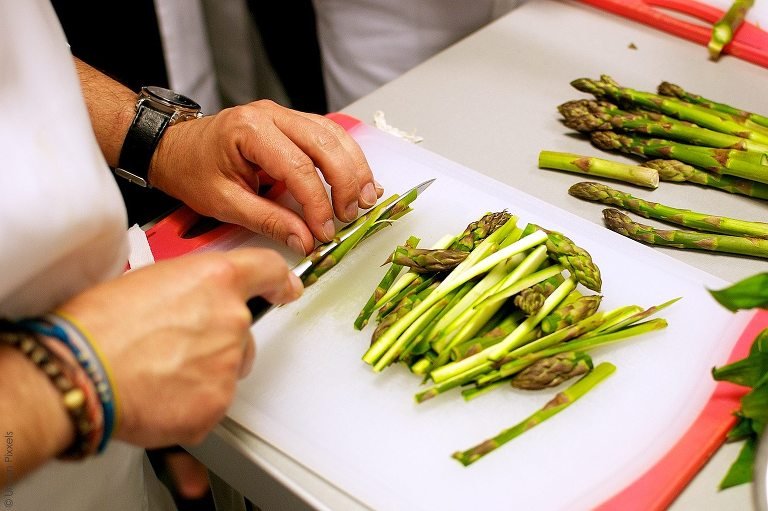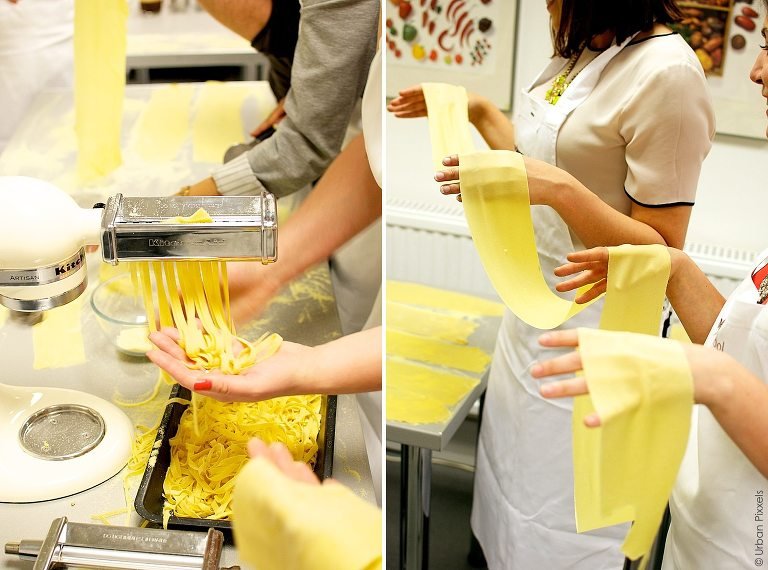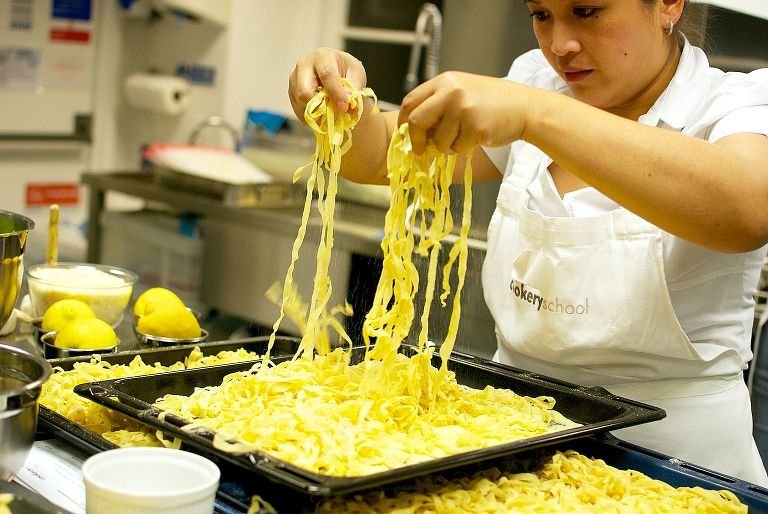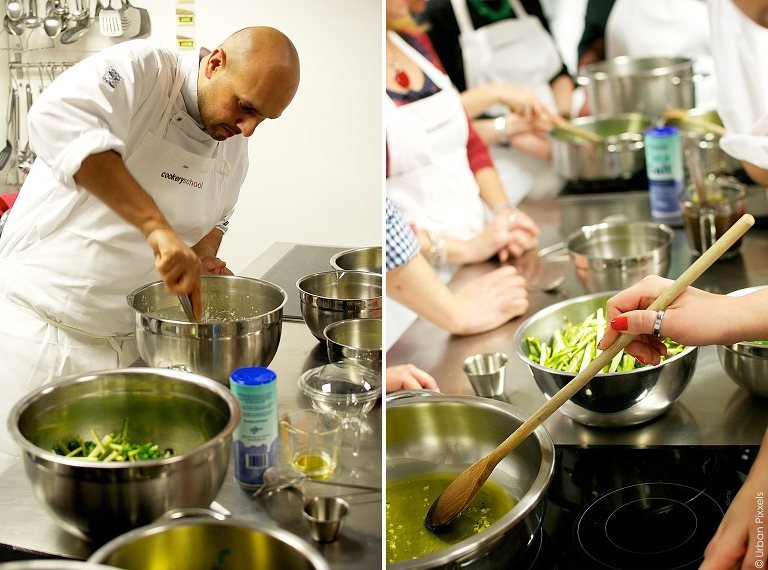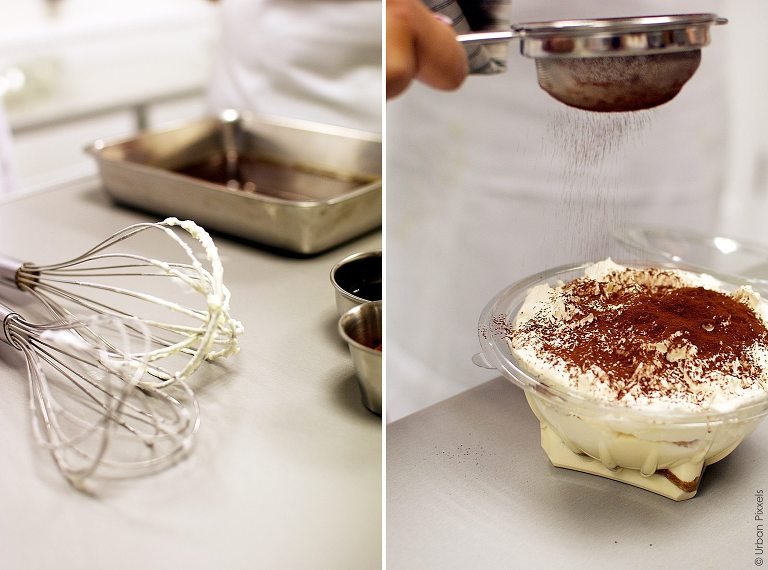 There's a first time for everything. And yesterday was the first time I made my own pasta. And I don't want to brag, but I'm pretty damn good at it. Or maybe it had something to do with the professional help of the Cookery School team.
Cookery School at Little Portland Street and Chris (a.k.a. tikichris) had invited a group of London bloggers for an evening of cooking and socializing. And you know me, you don't have to say the words 'food' and 'social' to me twice.
You could immediately tell that Rosalind, founder of the Cookery School, not only loves food, but also teaching. She explained everything perfectly and together with her team made sure we didn't mess up the delicious recipes they had selected for us.
I love dishes that only require a few pure ingredients, so our tagliatelle with green asparagus and garlic leaves was just perfect. And that tiramisu…oh my! Tiramisu is actually one of the things I can do well, but it was interesting to see how they use a completely different recipe.
After all our hard work in the kitchen, we sat down to dinner with a glass of wine to enjoy what we just made. And because tiramisu is at its best the day after, they let us take ours home and had prepared more for our dessert.
I was seriously impressed with how good it tasted and can't wait to make it again at home. Another reason to buy one of those awesome looking pasta machines…