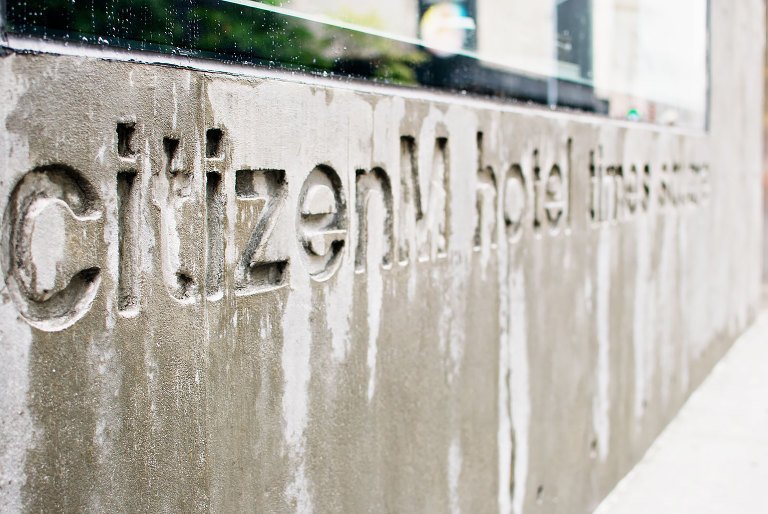 In a city that never sleeps, do you actually need a hotel? Well, as much as I like to get the most out of my stay in terms of sight seeing (and coffee drinking), I do appreciate a good hotel bed to return to. And if there's one hotel I know that has the perfect comfy bed, with 2 x 2 m king size dimensions, it's citizenM.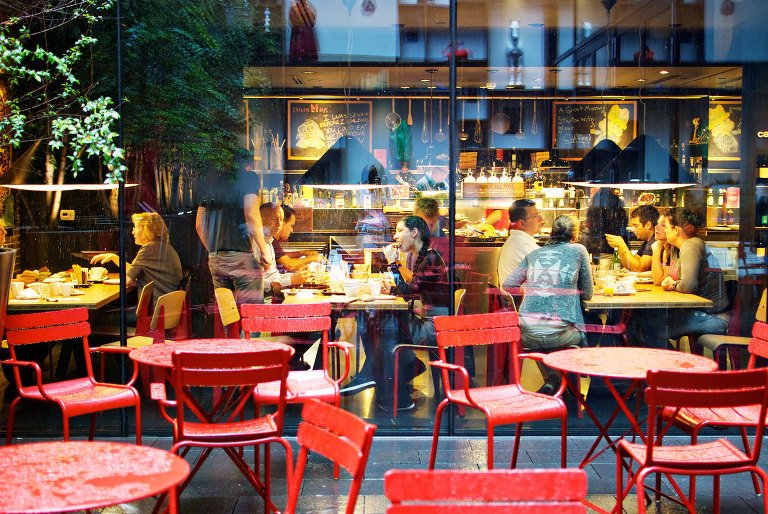 citizenM New York
If my house would be a hotel, it would look like this. The moment I walk in the door I feel at home. The design interior, the lighting. It all looks very stylish, but without the coldness or arrogance that some other design hotels have.
It's the little things that make you feel welcome. The ease of checking in (self-service, with friendly staff standing by if you need them), the inviting living room, the greeting message on the tablet in your room, free movies, iMacs and printers that you can use for free (to print out that ticket for the Met) and – something that every mobile citizen loves – easy access to wifi.
It's what makes me go back to citizenM. My first week in London I stayed at their hotel near London Bridge. And for New Year's Eve I booked a room in their hotel in Rotterdam. So it only made sense that I would stay at their new hotel near Times Square as well.
Dutch Hotel in old New Amsterdam
A Dutch hotel in 'New Amsterdam', maybe that's why it works so well. The hotel breathes 'mobile citizens of the world', but you'll notice little details in the interior referring to its Dutch roots. An Andy Warhol painting of former Queen Beatrix, road signs with texts in Dutch and Delft Blue wall plates.
Perfect for gadget lovers: the MoodPad Tablet
One thing that's the same in every citizenM hotel are the rooms. They're compact (except for that huge bed), but luxurious and super efficient. And I could never get enough of that tablet that lets me control the entire room. The light (including its colour, depending on your mood), the entertainment, the blinds. And what was new this time is that I can even control the art on the wall.
24/7 pitstop for hungry citizens
You can't start your day on an empty stomach. Fortunately, there's a 24/7 canteen (for hungry citizens) where you can grab a fresh croissant or any of the other breakfast items with a fresh cup of coffee or tea. Which is what I've done before. Or have the full breakfast (which I had this time), including hot savory dishes, if you feel you need a little bit extra before you hit the town.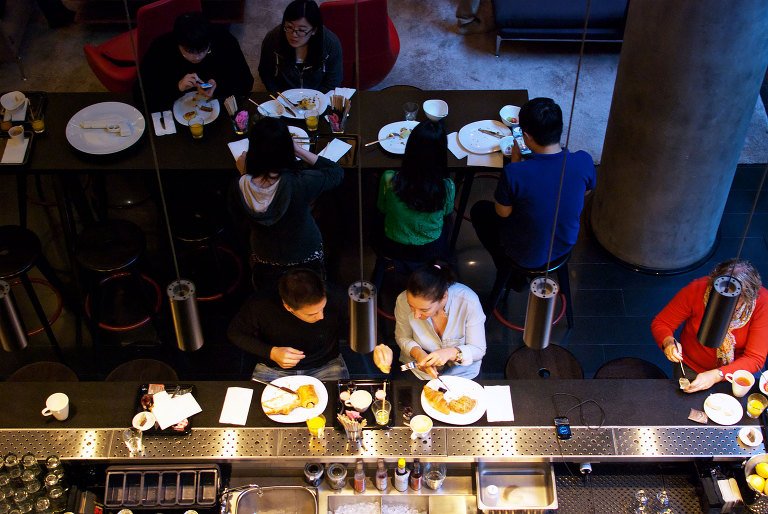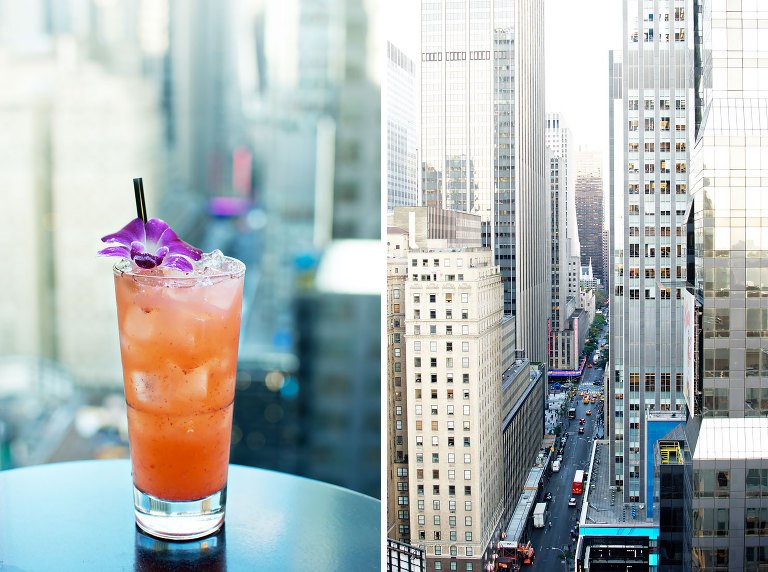 Rooftop Cloud Bar
citizenM has a clear concept that you'll recognize in all of their hotels. But that doesn't mean they're identical. One of the things I loved about the hotel in New York was their panoramic rooftop 'Cloud Bar' on the 21st floor. And it's for guests only. Cocktails and a view of Times Square, what else do you need?
New York is too much fun to spend your days in a hotel, but otherwise I wouldn't mind just hanging out here.