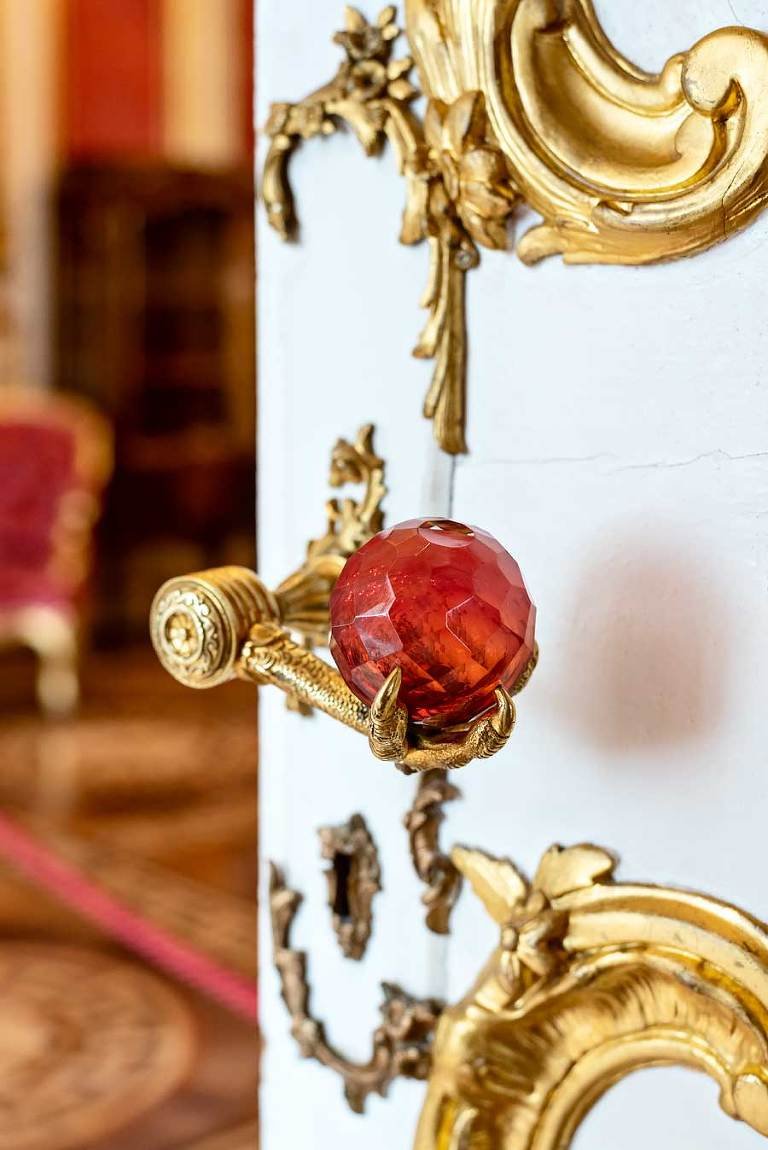 As I decribed in my first post about St Petersburg, I'm leaving the city after six days wanting to see more of this fascinating country. I realise how little I know about Russian history except for the major events and the people who played a role in it. But visiting St Petersburg helps to see the connection between these events and it's really interesting.
There are many ways to spend your days in St Petersburg, but the city's history plays a big role in the main tourist attractions. We're both intrigued from day one and are automatically drawn to museums and palaces that will teach us more about the country's past. And I promise you, that even if you're normally not into visiting museums when you're travelling, you're going to feel different about these places.
So of course we weren't able to see and do everything, but these are my favourite things to do in St Petersburg that I highly recommend on your first visit.
The Hermitage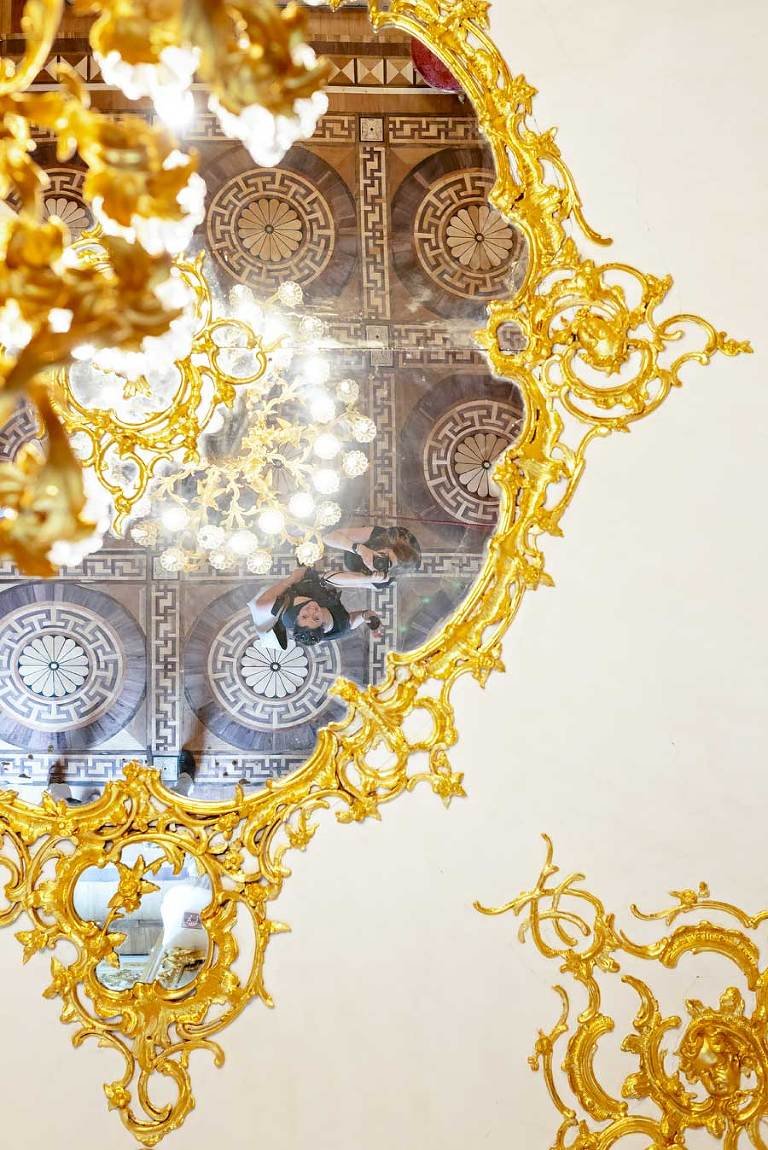 I know, I shouldn't even have to mention it, but of course you need to visit The Hermitage. This museum is where you'll find ALL the tourists in St Petersburg which will definitely drive you crazy from time to time. But it's a no-brainer: you have to go.
We still don't know why, but for some reason it was free to visit when we went, so getting in was very easy. The museum has free entrance on the First Thursday of each month, but on other days it's probably better to buy your ticket online, even though it's more expensive.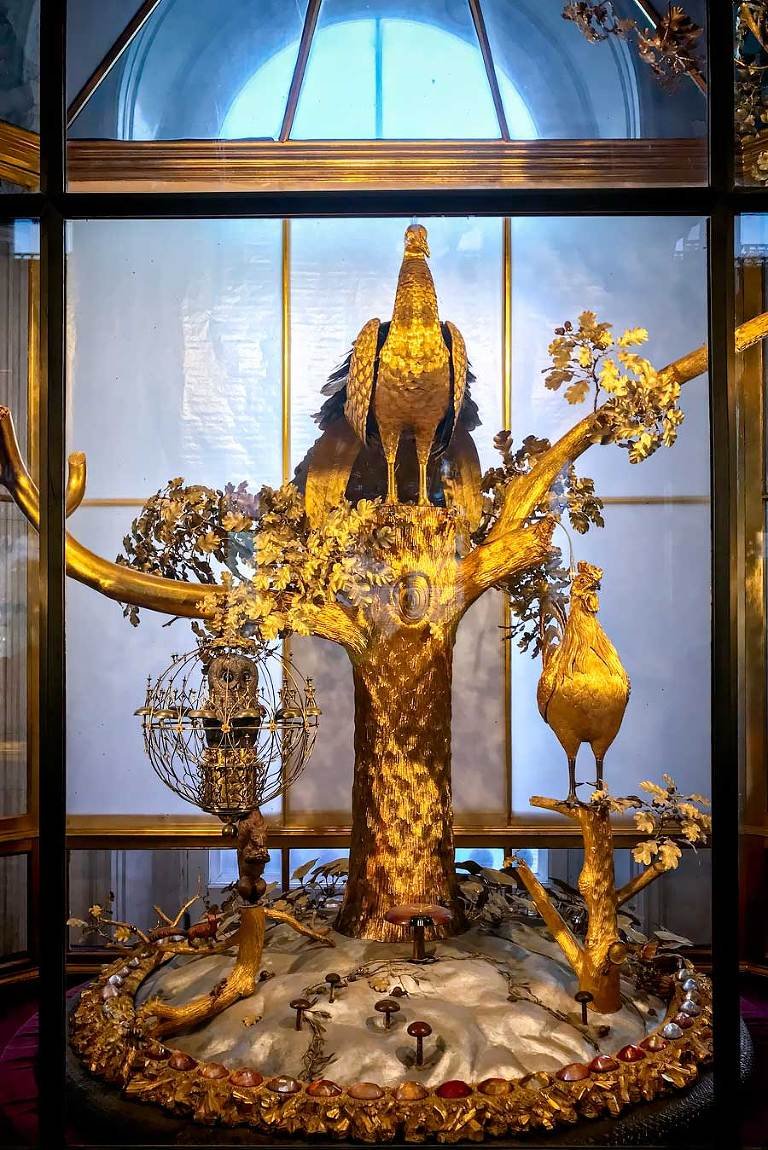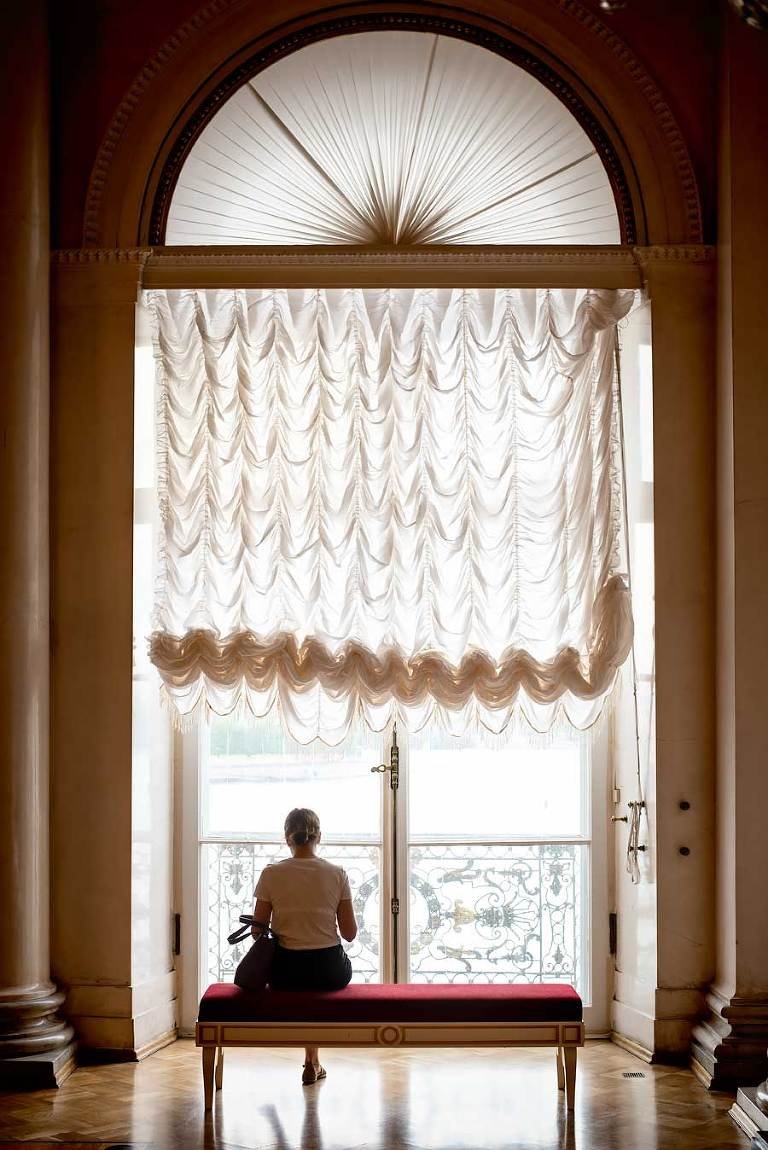 There are four buildings that together form the Hermitage museum, so you could spend days here and still not see everything. The main building, Catherine the Great's baroque Winter Palace, is so beautiful that Jess and I spend more time admiring the different rooms than the art that was in them. And even that took several hours!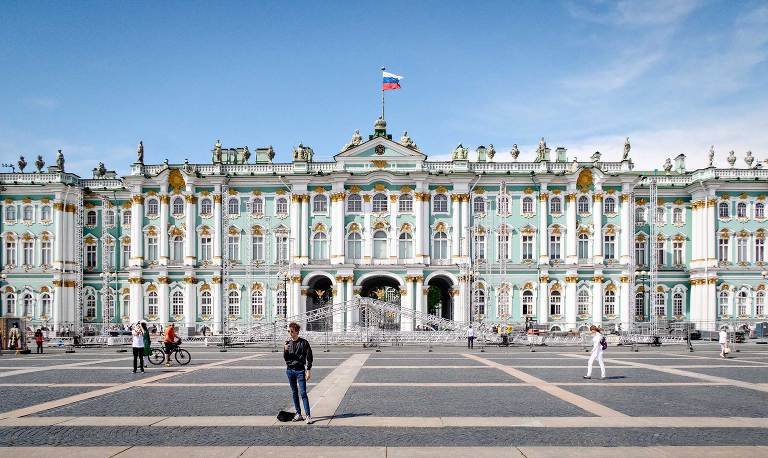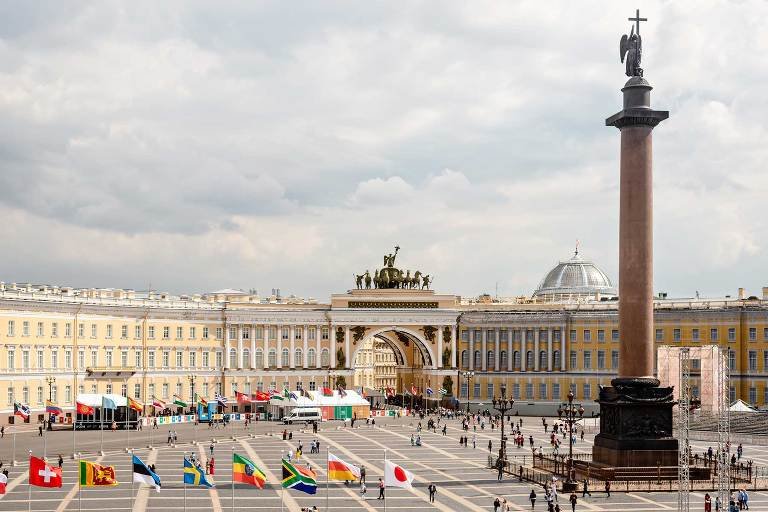 Church of the Saviour on the Spilled Blood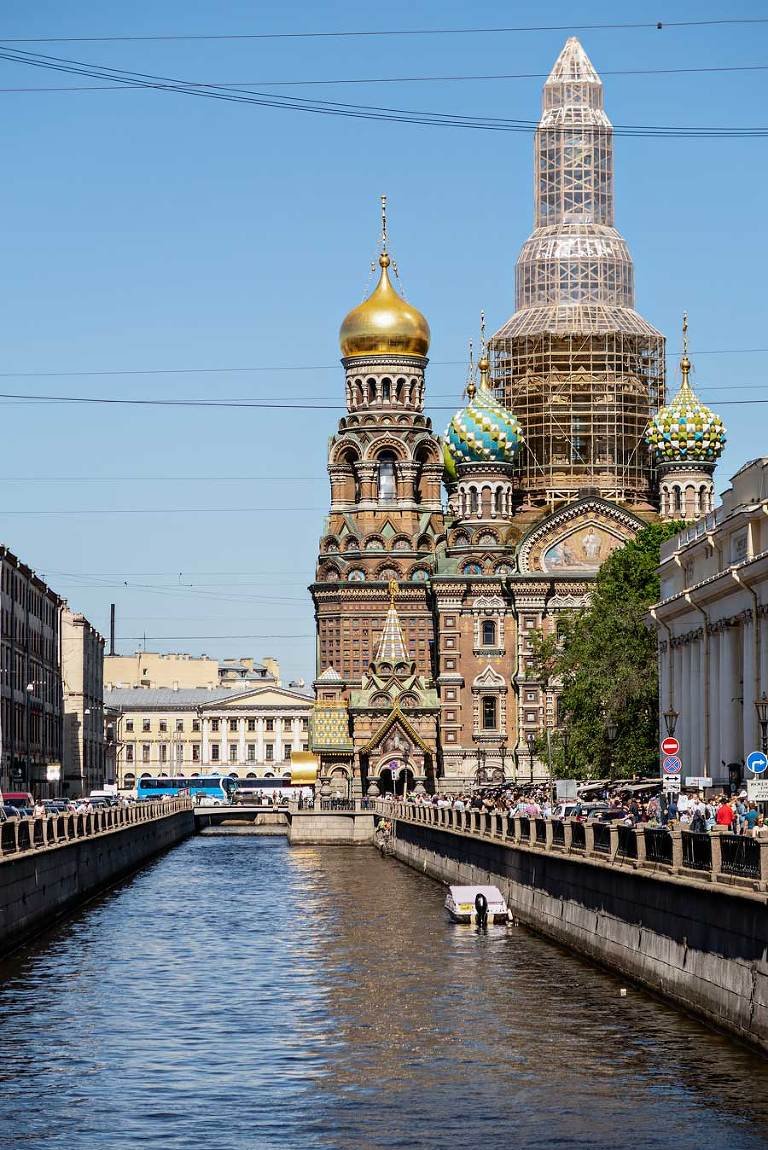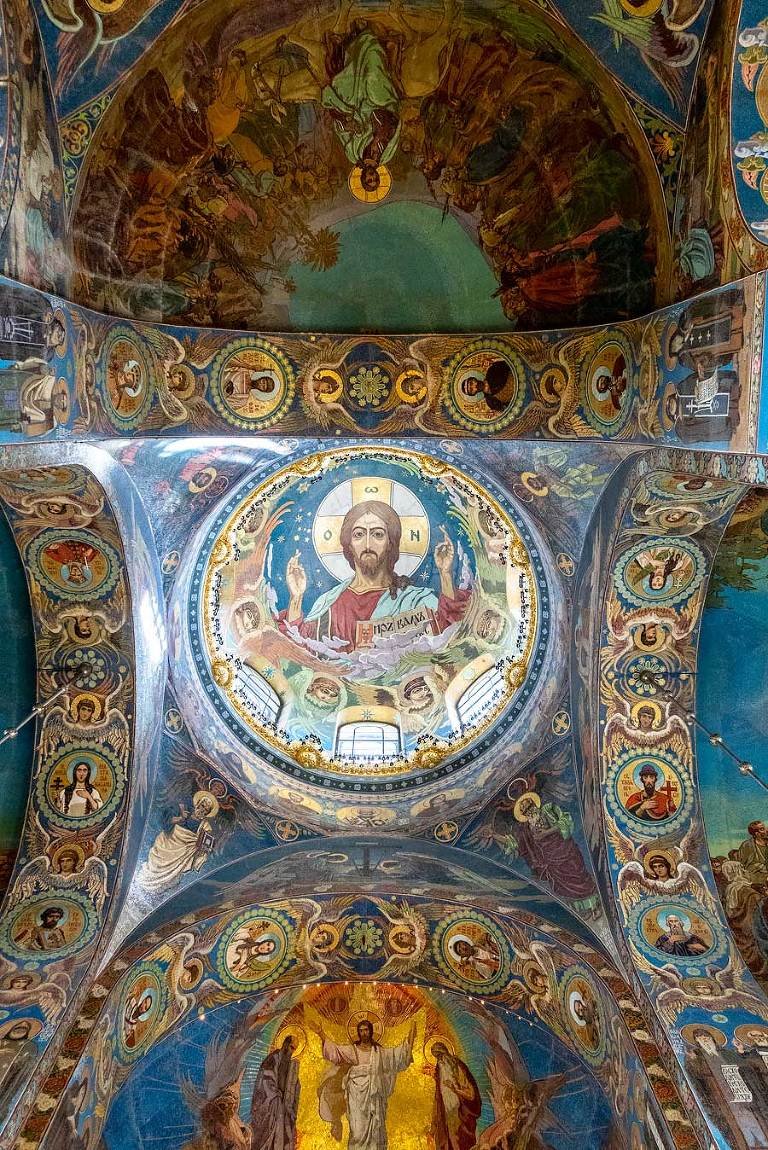 A bit of an unusual name for a church, at least that's what I thought when I first heard about it. The name comes from the assassination of Tsar Alexander II that took place here in 1881.
The coloured domes make this church already very photogenic (if it weren't for all the scaffolding), but the inside with mosaics everywhere is incredible.
Yusupov Palace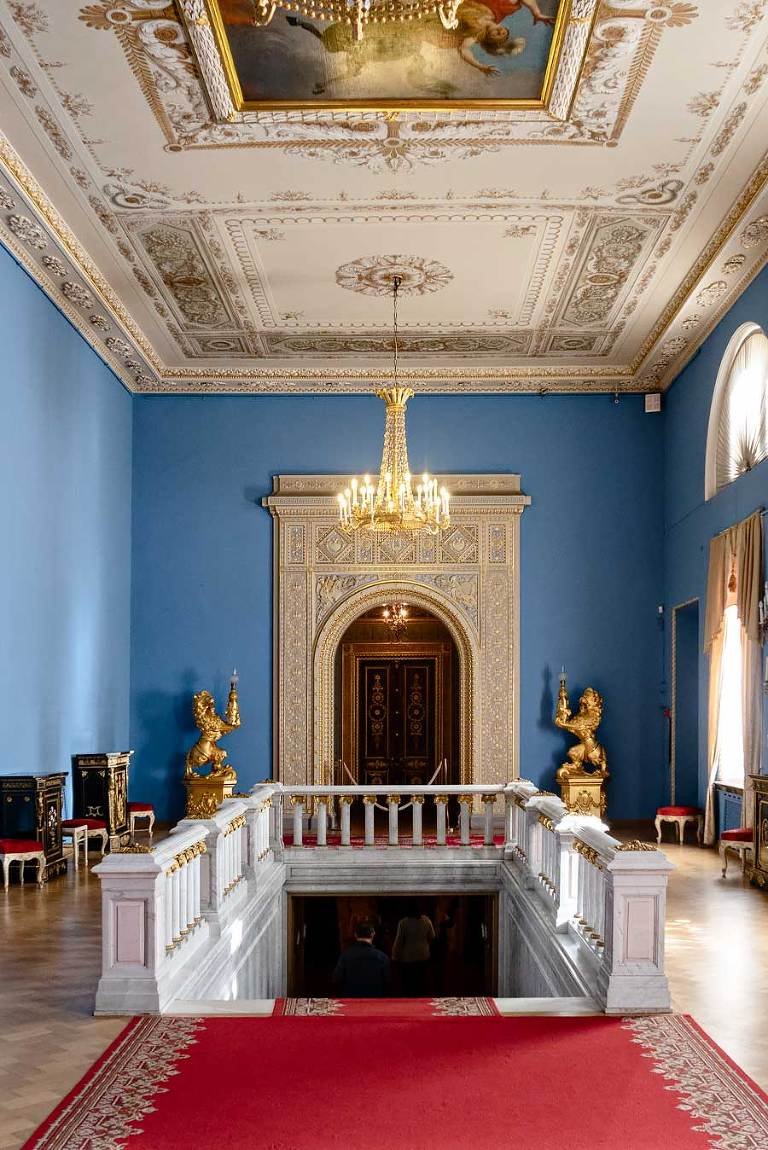 Even if you don't know much about Russian history, you've probably heard of Rasputin, a controversial Russian mystic and healer who had a lot of influence on the Imperial family.
Around that same time the Yusupovs were one of the richest families in Russia with a beautiful palace in St Petersburg. In 1916 Prince Felix Yusupov together with two others came up with a plan to assassinate Rasputin in this palace. They succeeded eventually, even though poisoning him first and then shooting him in the chest still weren't enough to kill him.
The palace (also known as Moika Palace) itself – with a beautiful theatre – is very much worth visiting. And you pay a bit extra to see a separate exhibition about the killing of Rasputin.
Russian Ballet at the Mariinsky Theatre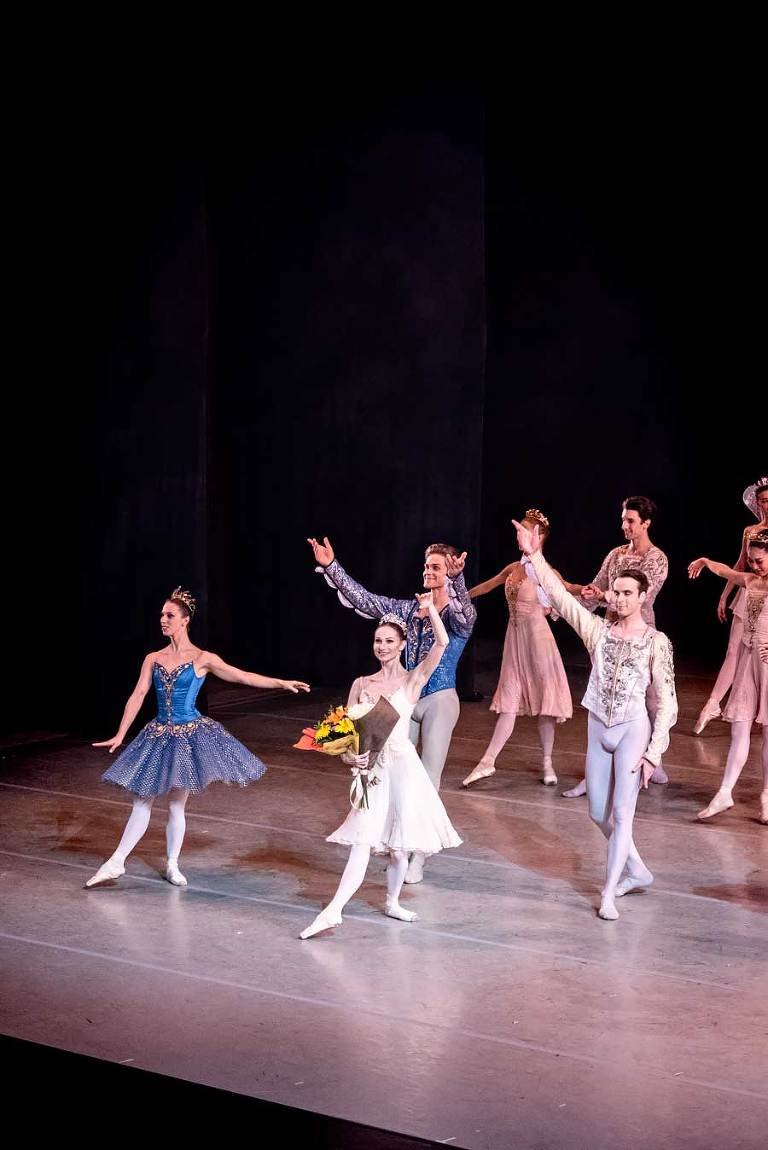 I don't know much about ballet, but I do know that going to see a ballet in St Petersburg is one of those experiences you don't want to miss. The Mariinsky Theatre is the best place to go if you want to see a ballet perfomance. The theatre that opened in 1860 is stunning and the people on stage are some of the best ballet dancers in the world.
It's very popular, so it's best to book your tickets online as soon as you start planning your visit. And one more tip: if you're buying tickets for the 'Dress Circle' (which is where we were sitting), make sure you're sitting in the front row otherwise the people in front of you will be blocking your view of the stage.
Faberge Museum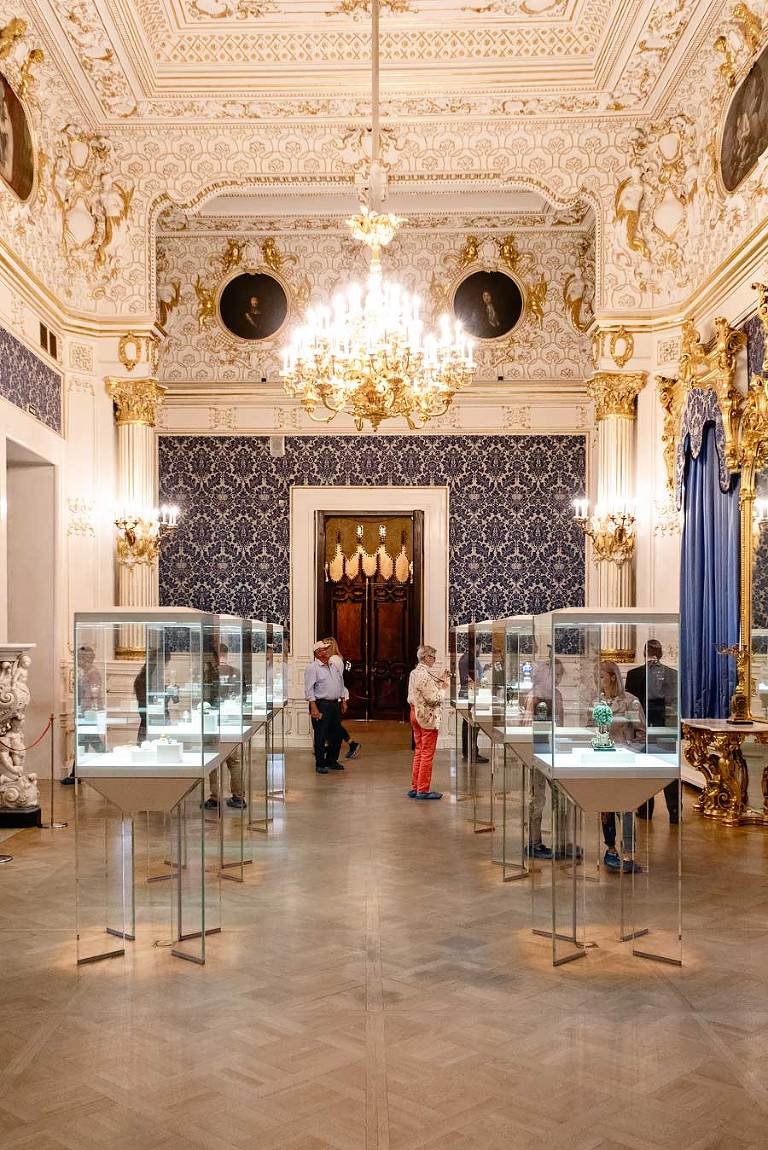 Something else that first comes to mind when you think of Russia are Fabergé eggs. Although the Fabergé jewellery business made a lot more than just the famous eggs, which you can see at this museum.
Of course the famous Fabergé Imperial Easter eggs are what most people come to see, but the rest of the museum (again located in a beautiful palace) is also very interesting.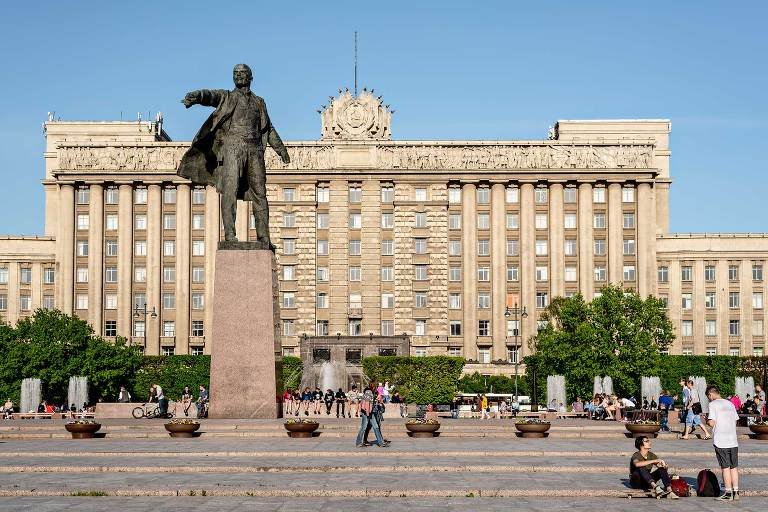 Catherine Palace and Alexander Palace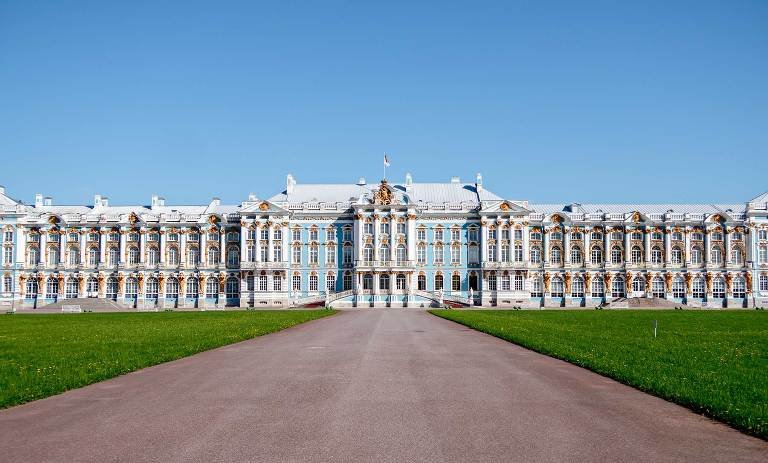 In addition to the beautiful Winter Palace (which is now the Hermitage museum), Catherine the Great had another impressive palace you can visit: Catherine Palace.
It's located 25 kilometers south of St Petersburg, so it's a nice day trip if you're in the city long enough. To get here you need to take the metro to Moskovskaya Station and then take the bus. Make sure to get here early because it can get very busy.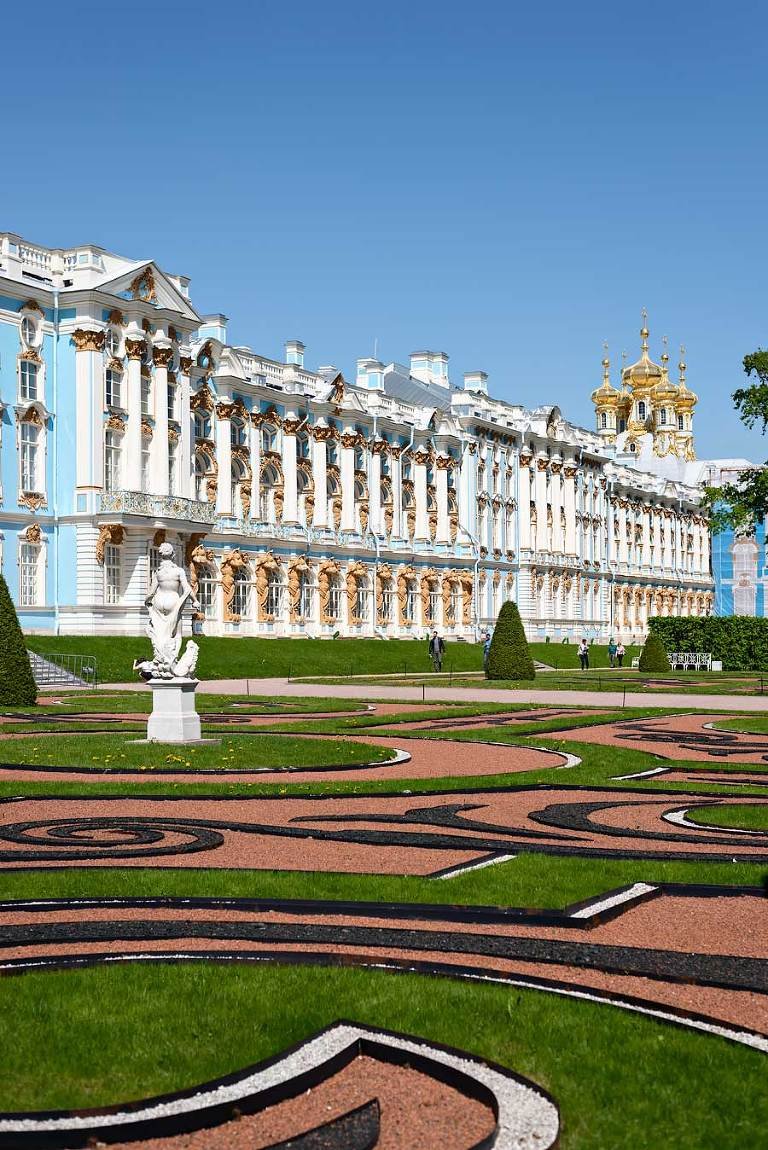 The palace is incredible with the bright (thanks to all the mirrors and windows) Great Hall as one of the highlights. If you've seen BBC's War & Peace you'll recognize it as the room where they filmed that amazing waltz scene.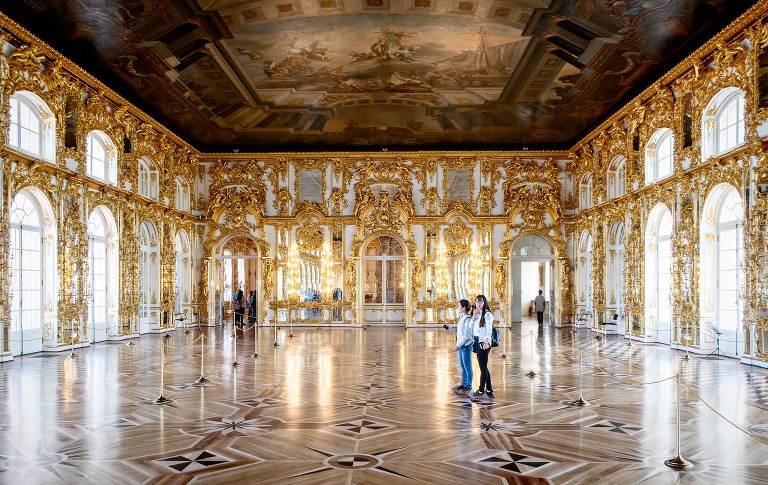 But Catherine Palace is only the place to get started, because there's so much more to see and do here. When you have nice weather, the surrounding Catherine Park is really nice to go for a walk with more buildings and pavillions.
And don't miss Alexander Palace and Park. Unfortunately the palace was closed for renovation when we were there, but is supposed to be impressive. It was also the favourite and final residence of Tsar Nicholas II.
Kupetz Eliseevs Food Hall (Eliseyev Emporium)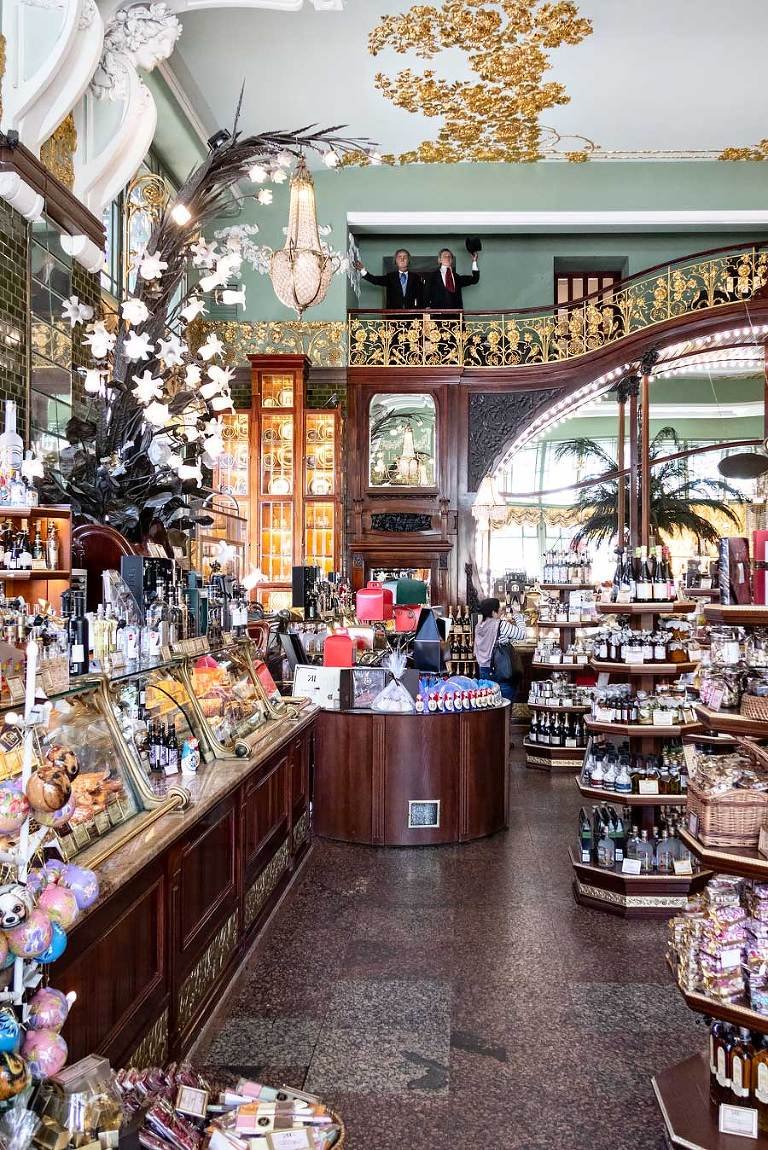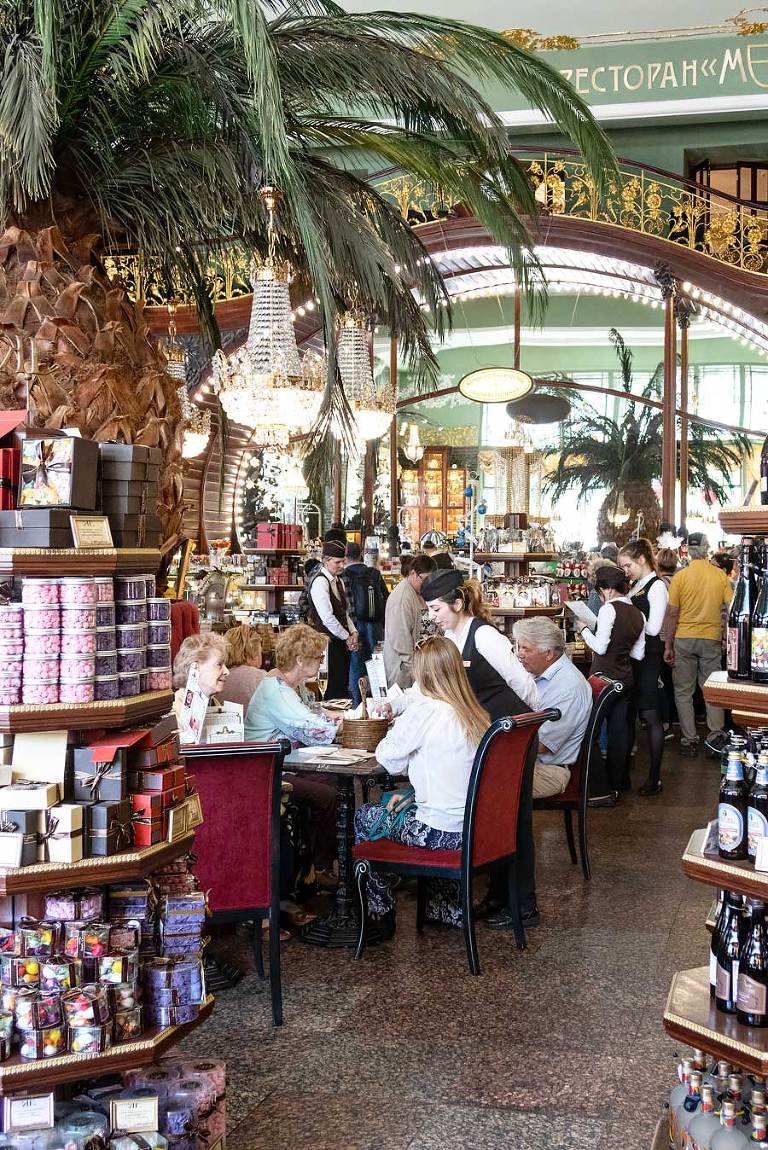 If you want to do some food shopping in St Petersburg you can't miss the Kupetz Eliseevs Food Hall in the Eliseyev Emporium art-nouveau building. It reminds me a bit of Fortnum and Mason, but then with vodka and caviar instead of tea and scones. Although they do serve tea and cakes under the giant palm tree in the centre of the store.
Nikolsky Cathedral

You aren't allowed to take any photos inside Nikolsky (St Nicholas) Cathedral, so you'll have to take my word for it, but the inside of this Orthodox church with green and gold walls is so beautiful. They also don't let visitors walk through the entire cathedral to respect the people who come here to pray. But I've never seen a cathedral like this so I'm really happy I got to see it.
Where to Eat in St Petersburg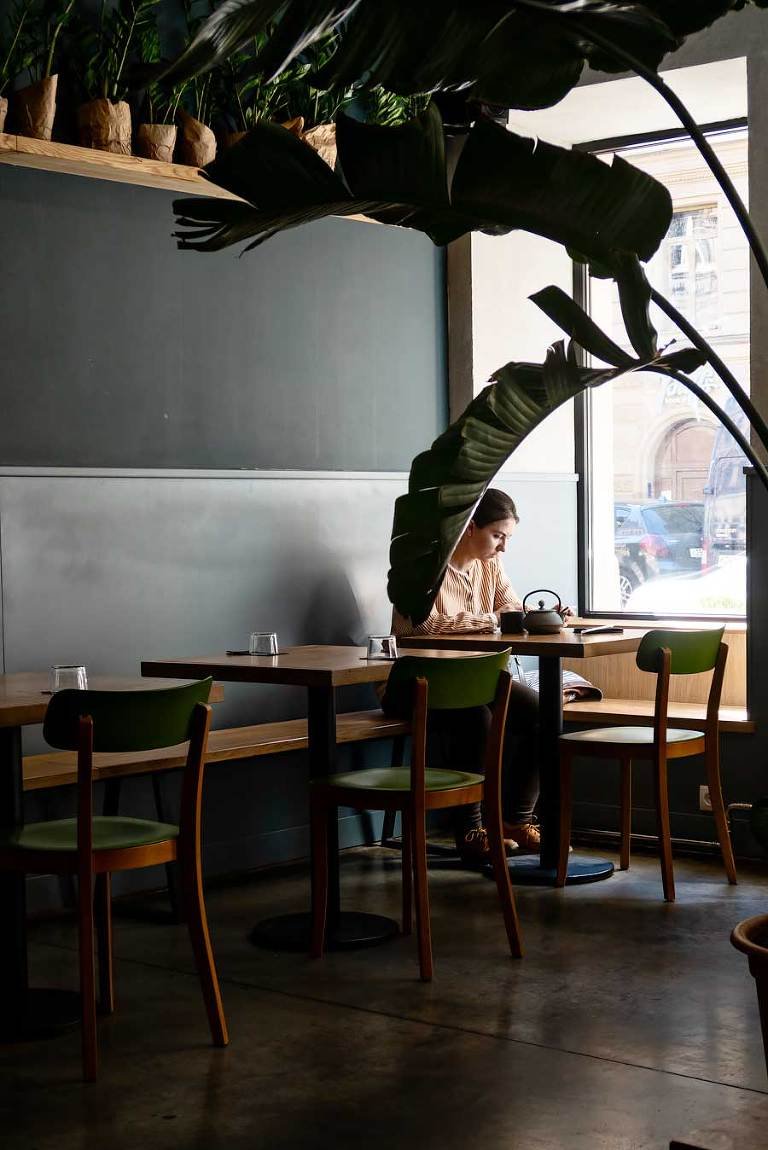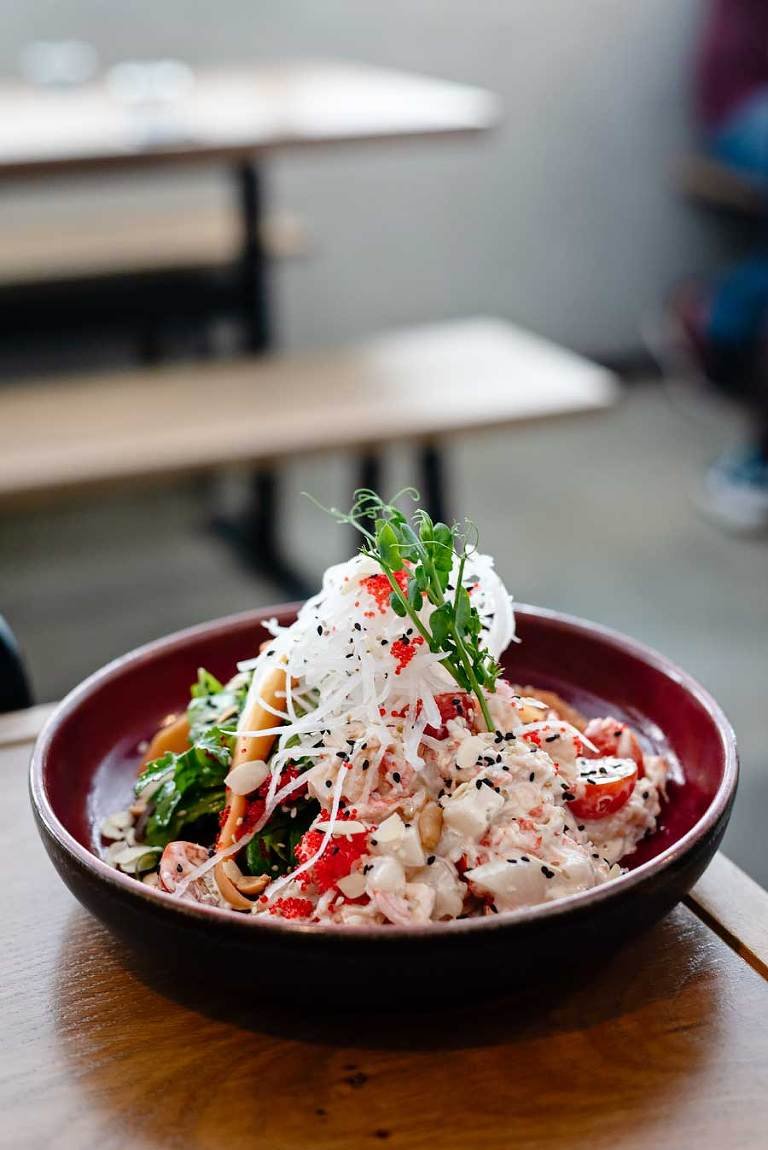 Unlike other trips where I normally have a long list of all the restaurants and cafés I want to try, St Petersburg was about other things than food. We were very lucky however that our hotel was on the street for good restaurants in St Petersburg: Rubinstein Street. So every evening we had many trendy restaurants to choose from and then only had to cross the street to walk back to our hotel.
My favourites on Rubinstein Street are:
Where to drink coffee in St Petersburg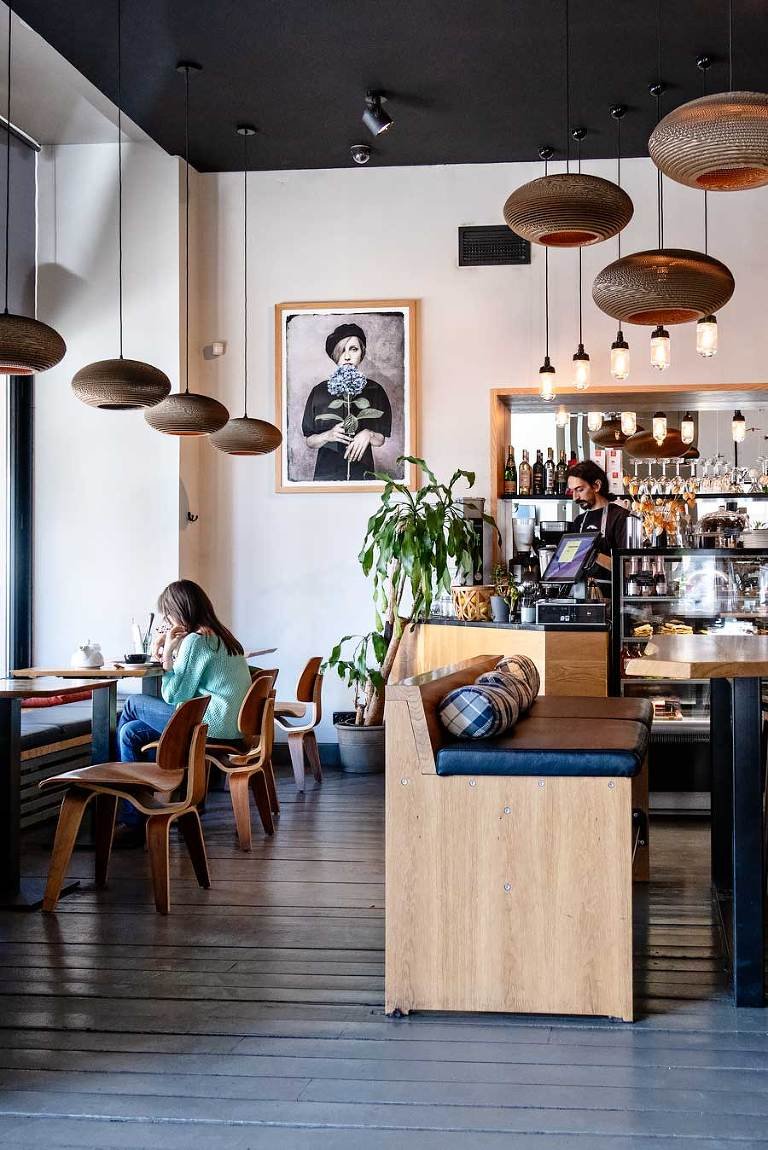 I'm ashamed to admit that I only have two coffee tips for St Petersburg.
Bonch (pictured above): a nice café with modern furniture and good coffee of course (Bol'shaya Morskaya Ulitsa 16)
Solaris Lab: amazing views of the city from this rooftop café in the shape of a glass dome with outdoor seating (Pereulok Pirogova 18)
Where to stay in St Petersburg
We struggled a bit to find a nice hotel in St Petersburg. Most of them are very expensive and even then they often look very dated. I was about to give up when I found Grey House.
Let's say that it was all part of the Russian experience that they didn't respond to my emails and that some requests when we were there got lost in translation. But other than that it was just what we needed.
The hotel is located in an old residential building, so it's not your typical hotel entrance. But the rooms are very new and modern. Plus the location just on Rubinstein Street with all its restaurants is perfect. Oh, and let's not forget: it's super cheap!

More Blog Posts about St Petersburg
St Petersburg Guide (Part 1): First Impressions & Getting a Russian Visa