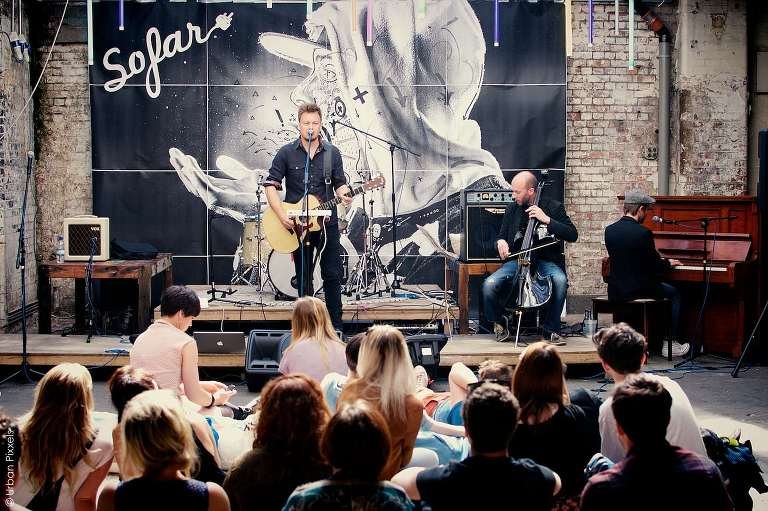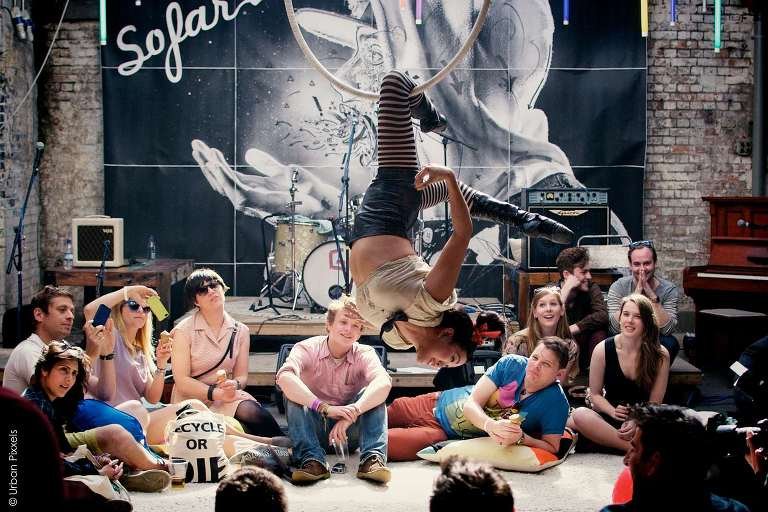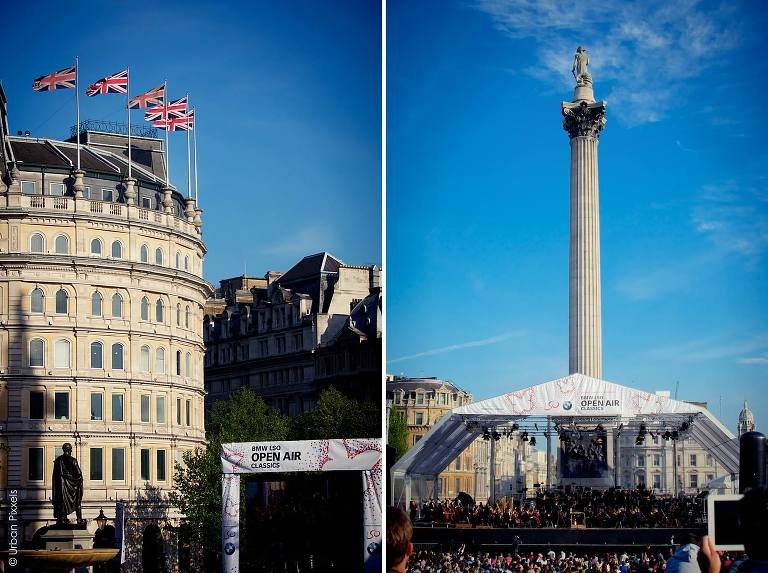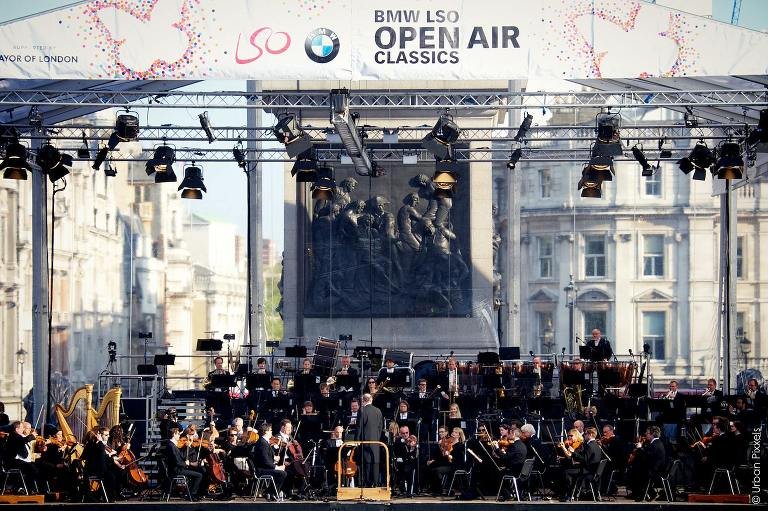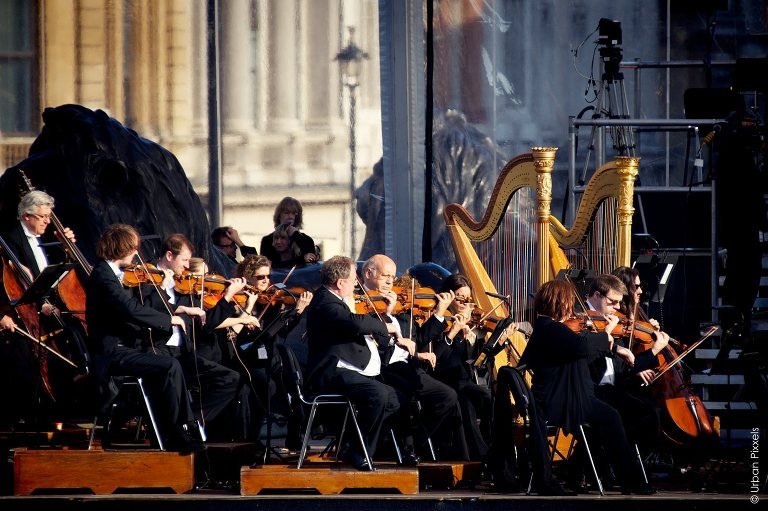 I don't really get the UK holiday system with its Bank Holidays yet. So I'm not exactly sure why, but this weekend we had the Monday off as well. And the weather was perfect (unlike today) which made it even better.
It turned out to be a weekend full of music. On Sunday a friend got us tickets for the Sofar Festival in the Doodle Bar in Battersea. The idea behind Sofar (Songs From A Room) is that they organize small concerts with 'emerging' artists in living rooms around the world, making it kind of hard to get tickets for. The festival however was open to a lot more people, but still with quite an interesting, intimate vibe. They didn't announce the line-up so it was a surprise to see who was performing. Some were better than others, but most were pretty good. Especially the band Satellites (first photo).
And then from intimate Indie rock to classical music together with half of London on Monday. For the second year the London Symphony Orchestra performed a free 90-minute open air concert in Trafalgar Square. I had seen the announcement in the tube stations a while ago (great source to fill your cultural diary), and had made a note in my calendar in case I had time to go. And I was happy I did. What an amazing performance, and what a crowd. Trafalgar Square was packed! Luckily I arrived on time to get in, while a lot of people had to see the concert from outside the fences. Not that I was anywhere near the stage, but at these moments it pays off to be tall so I could easily look over the people in front of me.
So even though I may not understand why we had the day off, I sure can appreciate these long weekends. And still lots of music to discover in this city, so I'm looking forward to the next one.