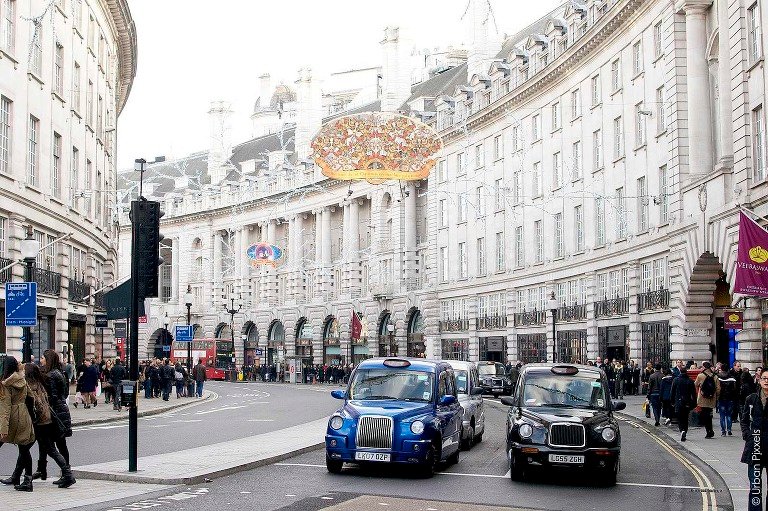 I wouldn't go as far as calling myself a shopaholic (don't laugh), but I definitely enjoy a good shopping expedition in this city. When I moved to London, the only shopping streets I knew were Oxford Street and Regent Street. And believe me, even a true shopaholic would go mad on Oxford Street with all its chain stores in the weekend. No, you need to look a bit further and then you'll soon discover that this city really has a lot of original and interesting shopping experiences to offer.
This weekend I was invited by Insider London to go on their West End Retail Store Design Tour. A great way for me to discover some new and unique shops and eateries in the city. But also to hear the stories behind the concept of some of the stores I've already been to.
One of the first stops that my guide Stephanie took me to was the Burberry flagship store on Regent Street. I've walked by this place many times, but never went in. Not really my thing I always thought (in other words: too expensive). But the store itself is amazing. Very modern with lots of interactive elements that work well with the traditional architecture. And that huge screen is a true eye-catcher as soon as you walk in. They use it to live stream fashion shows or other events. Have a look at this video, it's really impressive.
And of course, no shopping tour is complete without visiting Liberty. Again, the price tag screams 'luxury', but it's such a beautiful department store with its dark wood interior. They are known for their graphic and floral prints, but I was especially taken by the beautiful (fresh) flowers at the entrance on Great Marlborough Street.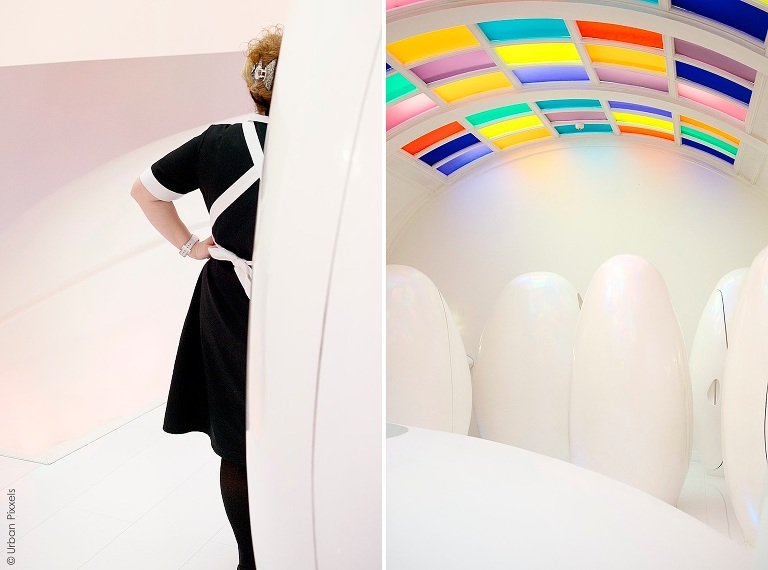 And exactly at the right time, Stephanie suggested to take a break and have some tea. As if we'd been on a shopping tour before. And did she take me to the right place! The best ones are always a bit hidden, and Sketch is no exception (just off Regent Street). I thought it was kind of strange when Stephanie told me that I had to go visit the toilets while I was here….But honestly, best toilet experience ever!
The 18th century building used to house Christian Dior's showroom. Today it's one amazing award-winning experience with five completely different and unique restaurants and bars (we had our tea in The Parlour) and art exhibitions. I can't wait to go back and try the other rooms.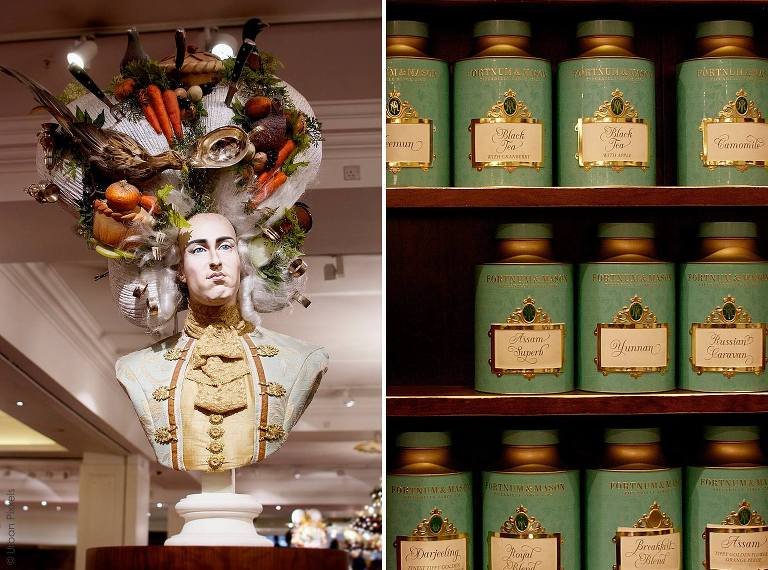 In three hours I've discovered so many new, cool shops in London. And all in an area that I thought I'd better avoid because of all the tourists and chain stores. But the best part about this tour are the stories behind each concept store. Stephanie knew so much about each and every one of them, that I even learned a lot of new things about some of my London favorites, like Fortnum & Mason, Anthropologie and the Burlington Arcade.
I might have turned into a bit of a shopaholic because of her…