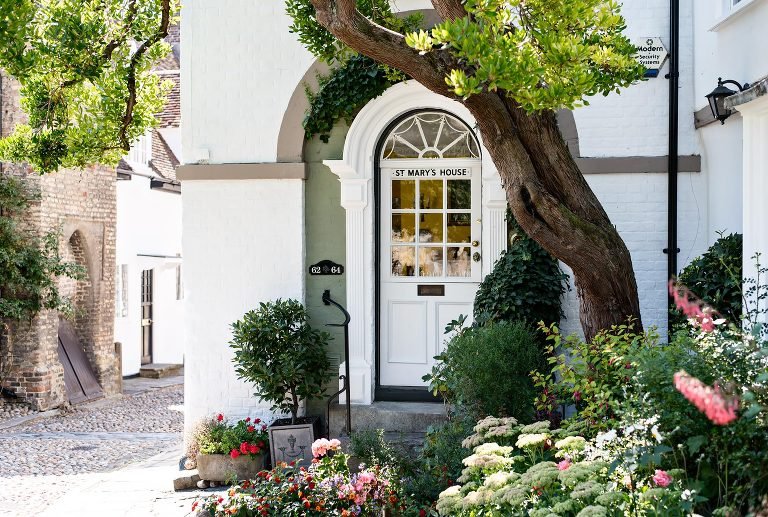 Trying to see more of the UK this summer, I jumped on a train and went to a town that's famous for its picturesque cobbled streets: Rye.
Rye is one of those places you've probably never heard of if you're not from the UK, but look up any online article about charming places in the UK you need to visit, and there's a good chance you'll find a picture of Mermaid Street in Rye.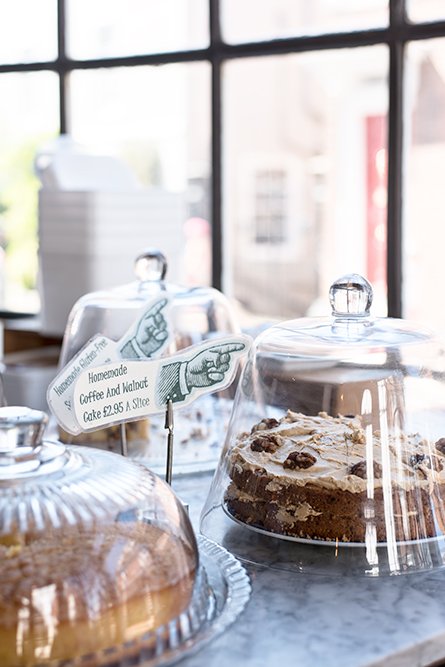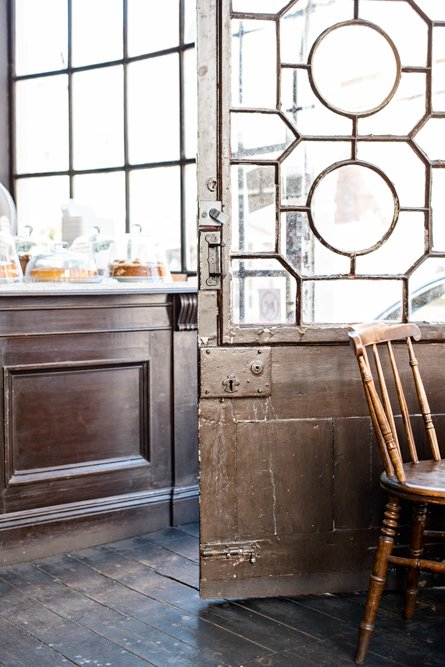 From London it's about a 2,5 hour train ride to Rye. Or, if you take the high speed service from St Pancras only 1,5 hour. It's located close, but not directly by the sea which you can tell by the amount of seagulls circling above your head.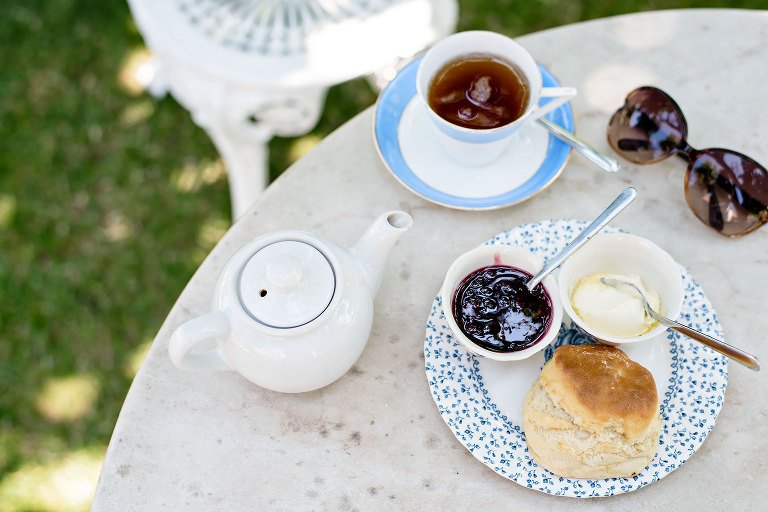 My first stop was Lamb House, an early eighteenth-century house where Henry James lived for many years and wrote three of his novels. I loved the garden and as it was such a beautiful day, I decided to stay a little longer and enjoy some reading in the shade with a cream tea.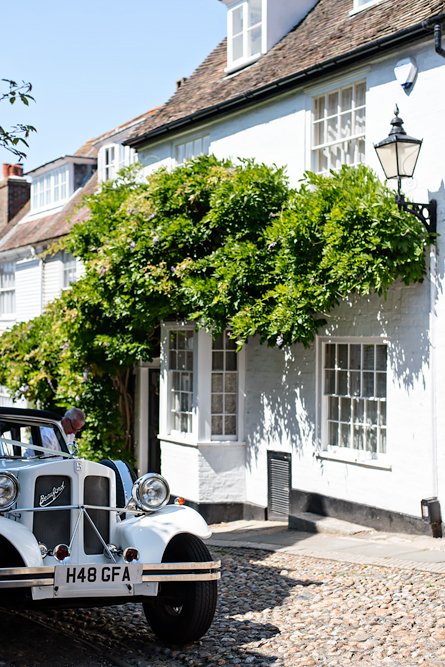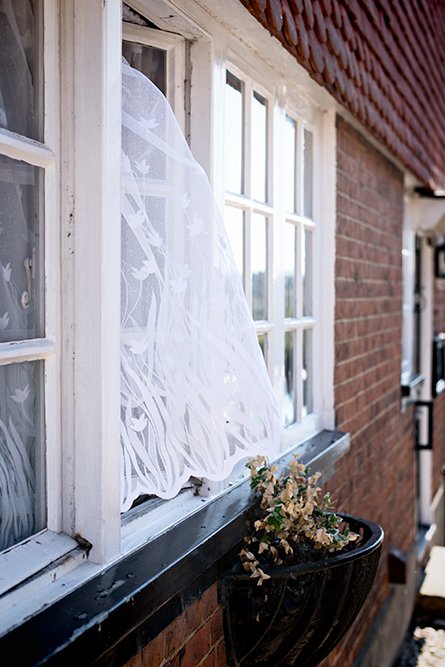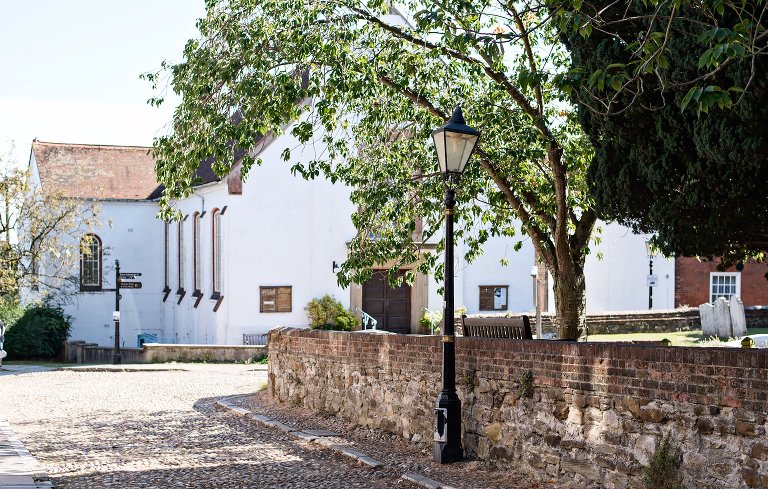 There are many other places of interest you can visit, some going back to the 13th century, and many related to the town's history with the navy (protecting the country against attacks by the French) and smugglers.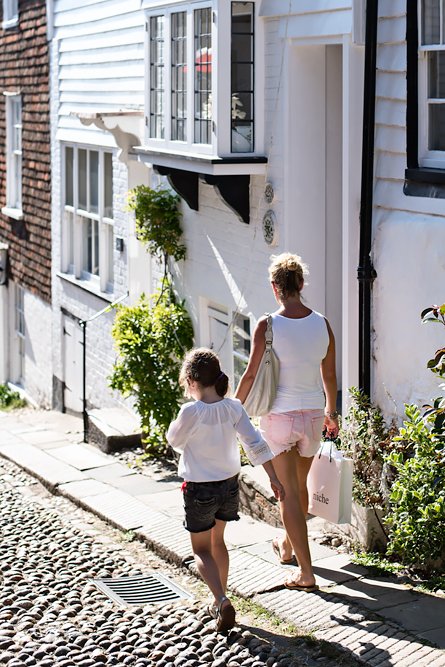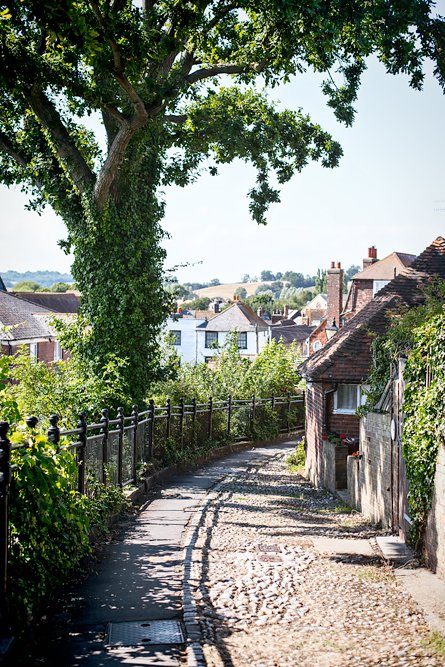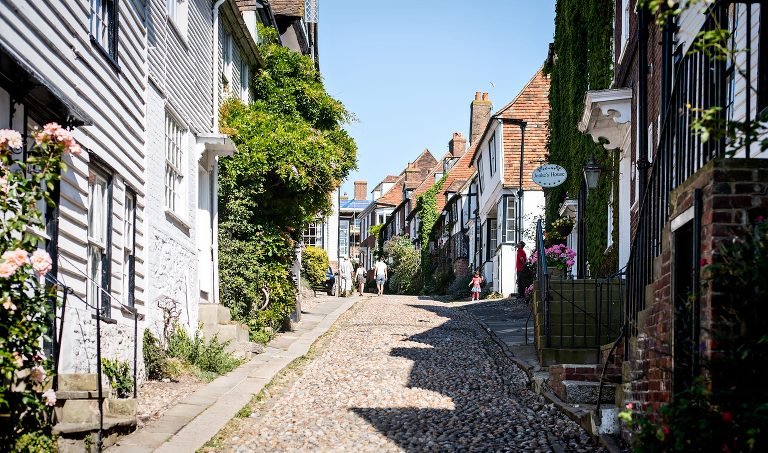 But just walk around the small town and I'll guarantee you'll be just as charmed by it as I was. The Tudor-style houses with their tiny doors (how small were people back then?), the funny names on the doors (The house with two front doors, The house with the seat…), the views and the cobbled streets, they all make it hard to put your camera away at some point.
And as all this walking around on a sunny day will make you thirsty, I was very pleased to see there is no shortage of cute little cafés either. For tea, make sure to go to the – very British – traditional Cobbles Tea Room and The Apothecary (pictured above) is a great place for coffee and lunch.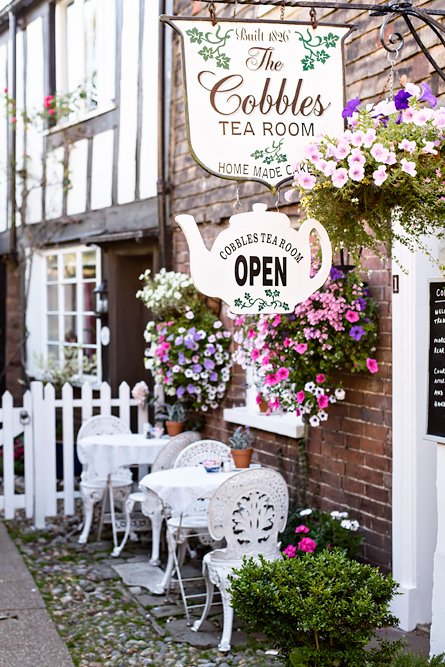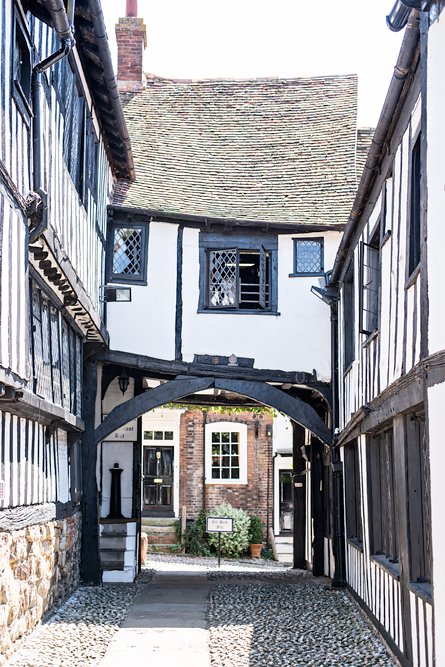 It's not hard to image why all these years so many artists have felt inspired by this town. If I ever decide to write the next great novel, I might consider 'pulling a Henry James' as well and leave London for Rye (not yet though).