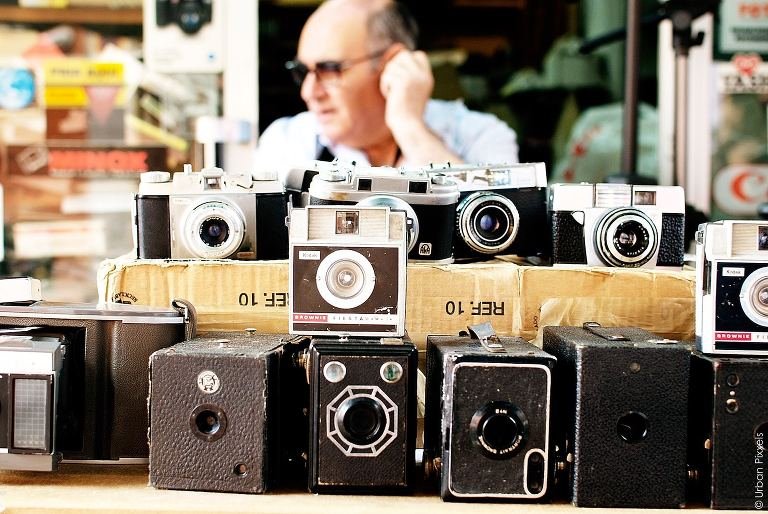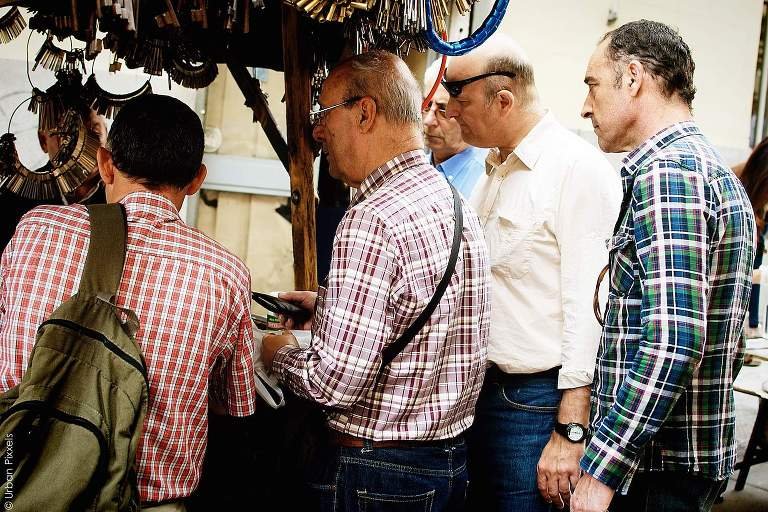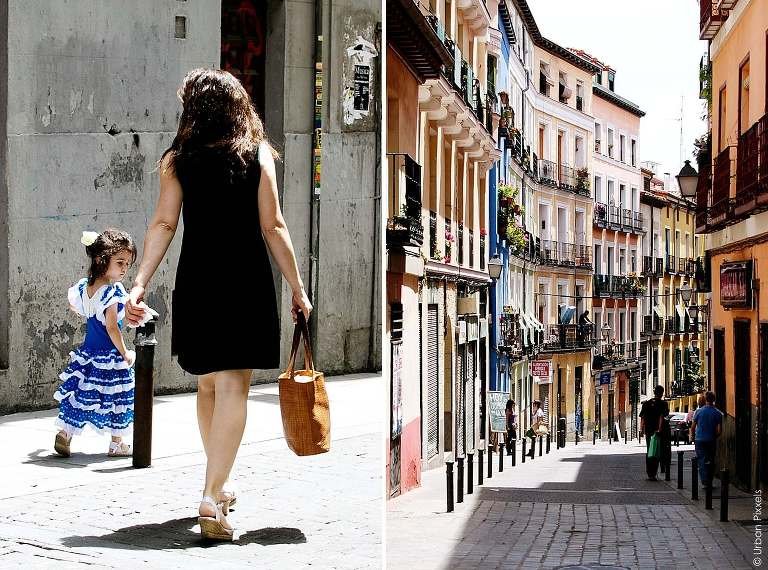 Is there anything more fun than watching other people? Silently observing what others are doing, the way they passionately move their hands when they're trying to make a point, quickly checking their hair in a mirror when they think nobody's watching or making a weird selfie as if there's no one else around.
The trick with people watching is making sure that they don't notice you. Which for me is often a challenge when I'm traveling. Tall, blonde and a camera in my hand…People usually see me before I get the chance to secretly capture them.
So the best places are those where there are so many people that you blend in more easily. Such as el Rastro in Madrid. This popular open air flea market takes place every Sunday from 9am to 3pm and is extremely crowded. Locals and tourists looking at all the curiosities, trying to find the best deal. It's a bit crazy, but fun to watch.
After we walked around the market (you'll need at least an hour to see everything), taking lots of pictures, we finally sat down at a café in La Latina. Putting our cameras away to enjoy some coffee and churros we almost didn't notice that some people were now taking pictures of us! What is that saying again? What goes around comes around?