Finding the perfect camera bag is not easy. Especially for women. You don't wear the same shoes with every outfit. And the same goes for camera bags: different occasions ask for different camera bags.
My life in camera bags:
Camera bag number six: the ONA Bowery
After five bags, you'd think that I was about covered for every situation. Yes, I thought so too… Until I moved to London and started blogging. I now like to bring my camera everywhere I go while still trying to look a little bit stylish. I wanted a leather bag, that didn't look like a camera bag, and one just big enough to fit my London city basic essentials: camera, iPhone, wallet and oyster card.
And I found him (her? it?). The ONA Bowery is the perfect bag for me in London. I instantly fell in love with the one in antique cognac leather. Because it's such soft leather it does scratch very easily, but that also gives it that nice 'antique look'.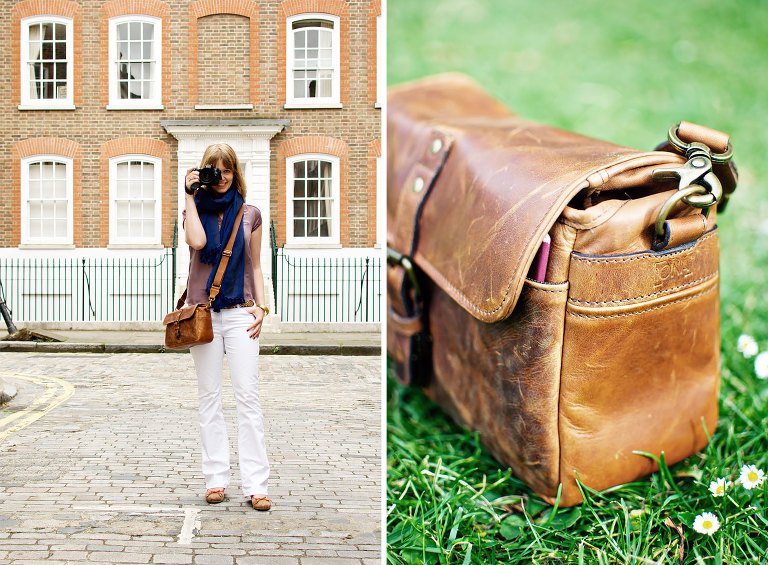 What's in the bag?
The ONA Bowery fits my Nikon D80 with a small lens attached and then there's enough space for either a second lens (which I never bring with me walking around the city) or some small items like your wallet, phone, sunglasses or keys.
It has two exterior pockets under the flap, where I usually put my oyster card, and two small ones on the side. You could fit your phone in here, but you'll have a hard time getting it out (and probably miss the call). Then there's another exterior pocket on the back which fits my iPad mini (although it sticks out a little bit).
It's exactly what I was looking for, so I don't think I'll need another camera bag for a while. But you know how it goes with having a bag addiction… So, out of curiosity, what camera bag are you using?
Note: All photos of me were taken by my friend Sandra: check out her
Instagram account
!