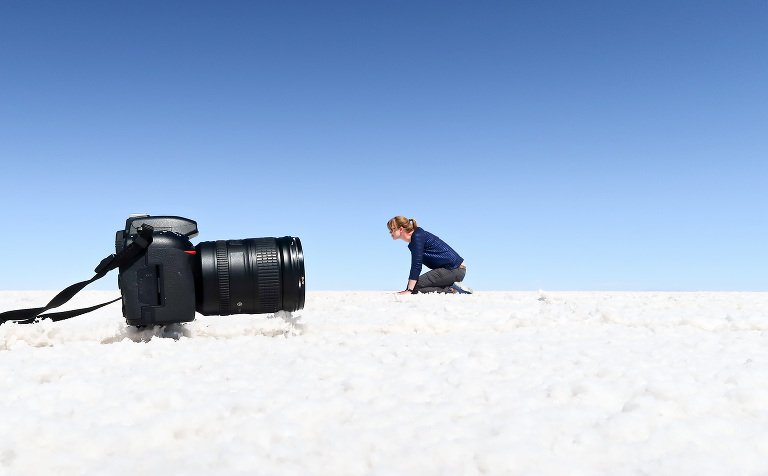 When I think about what to bring on a trip, I always start with my camera gear and electronics. Not shoes, not whether I should bring a coat, not what books I want to read… No, it's the geeky stuff that's on top of my list.
I'm a firm believer in the saying that 'the best camera is the one you have with you'. Which is why I usually travel with one camera and one lens. But when you travel to a country with spectacular salt flats, jungles and beautiful cities – like my recent trip to Bolivia – you want to capture it in the best possible way.
So here's an overview of what was in my camera bag in Bolivia and what I would recommend to bring if you're planning a similar trip.
Cameras
Ideally I like to travel with just one camera. It's less weight. You don't have to think about what camera to use. And you're not carrying around a fortune worth of gear in your backpack. But I ended up taking photos and videos with four(!) different cameras in Bolivia.
Nikon D750
 – I've been using this full-frame DSLR camera since 2014 and I absolutely love it. It takes beautiful, professional looking photos and videos and I wouldn't think about traveling without it. There's another post on my blog where I discuss this camera in more detail.
Canon Powershot G7 X MARK II
 – As much as I love my DSLR, I'm still learning to film with it. The new Canon Powershot G7 X Mark II actually takes really good photos, but I mainly use it for videos. Also, when I'm traveling there are sometimes situations where I don't feel comfortable taking out my 'big, intimidating camera'. With this compact camera I know I'll still be able to take good photos. It has a tilt-up touchscreen which is great for vlogs and selfies, and wi-fi so you can easily share photos on social media.
GoPro
 – I don't use my GoPro that often, but it's the best for action shots and videos. In Bolivia we went 'tubing' on a river in the Amazon jungle and I was able to capture this experience by taking the GoPro into the water (check out the video).
iPhone – The other cameras may take better quality photos, but for those spontaneous moments where you quickly need a camera, nothing beats my iPhone.
Lenses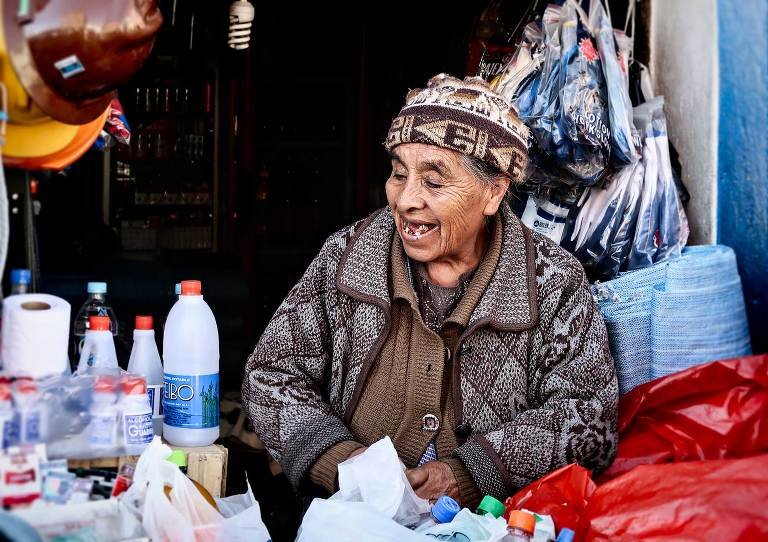 The good thing about the Canon, GoPro and iPhone is that they don't require additional lenses. So the question is, what lens or lenses should you bring for your DSLR?
Nikon AF-S NIKKOR 28-300mm f/3.5-5.6G ED VR
 – I'm not a big fan of heavy zoom lenses and apparently I'm not often in places or situations where I need that focal length. But the 28-300mm is the perfect lens for longer, more adventurous trips where you don't want to carry a lot of different lenses, having to switch between them. And for the Amazon jungle, you definitely need all the zoom you can get. Whereas on the salt flats you'll appreciate the wide angle.
Nikon AF-S NIKKOR 50mm f/1.8G
 – This is my 'city lens'. When I'm in London or going on city trips I almost always carry this lens. Since it's small and not heavy, I brought it as a back-up lens in case something would happen to the 28-300mm lens. But I ended up using it a lot when we were in cities such as Sucre and La Paz. It's great not always having to carry that heavy lens, even when it's only for a couple of days. And it's easier to film with a DSLR when you're using a small prime lens.
Filters
You always need to protect your lenses with a filter. Accidents happen and it's better (cheaper) to replace a broken filter than the glass of an expensive lens. There are different brands offering filters in different price categories making it not easy to choose one. Especially when you've just spent a lot of money on a lens, it can be frustrating having to spend extra money on the filter. Just keep in mind that the quality of the filter will impact the quality of the photo. So if you decide to invest in a good lens, don't ruin it by adding a bad filter.
B + W UV Filter
 – I usually get filters from B+W. They're high quality and don't cost a fortune. My UV filter is the one I have on every lens for daily use.
B + W Polarizer Filter
 – It takes some practice, but a polarising filter is great to have with you when you're traveling. It reduces reflections on surfaces and makes colors more intense. I used it all the time on the salt flats, but also in the jungle.
SD Cards & Storage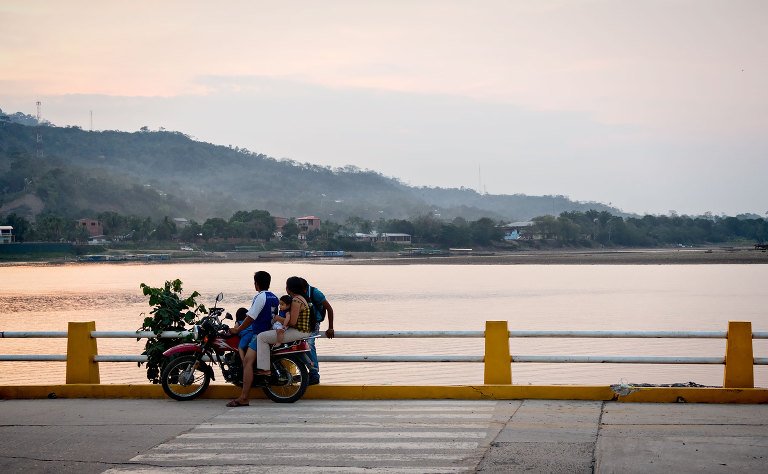 I was so afraid I wouldn't have enough memory cards with me to take all the photos and videos I wanted in Bolivia. But the truth is, you can store a lot of photos on a 64GB card. My Nikon D750 has two SD card slots, and I use one for photos and one for videos.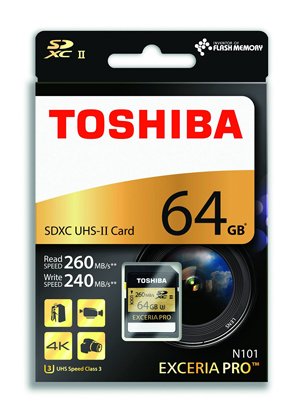 Toshiba EXCERIA PRO SD Card
 – I've recently started using this card for the photos I take with my Nikon D750. Before, when buying an SD card I always paid more attention to the number of gigabytes it would store than the reading and writing speed of the card. Food and buildings are patient, you can take your time in between photos.
But in the jungle it's a different story. Animals move quickly and you want to make sure your camera captures the right moment. This card has the fastest writing speed available: 240 Mb/s. (In comparison, my other SD card writes at 90 Mb/s.) So I could set my camera to continuous shooting (in RAW) and when a beautiful bird would fly by or we saw a monkey climbing up a tree, I could take so many pictures without having to wait for my camera to save the photo. Basically it's perfect for any kind of action shots. And back home, transferring photos to your computer happens a lot faster as well.
This extreme writing and reading speed comes with a higher price tag than what the average traveler is probably willing to pay for a SD card. But for professional photographers or those who like to take action shots, it's definitely worth considering. Toshiba was so kind to send the Exceria Pro card to me so I could test it in Bolivia, but I'll be using it for all my photos from now on.
SanDisk iXpand Flash Drive for iPhone and iPad
 – I don't know what I was thinking getting a 16Gb iPhone, but as a result I never have enough space available to take a lot of photos and videos. I wrote a post before about how I use Dropbox and Lightroom to free up space on my phone, but that trick only works when you have wi-fi. And when you're touring remote places like the salt lakes, lagoons or jungle, there won't be wi-fi for several days.
So the SanDisk iXpand Flash Drive is the perfect solution. It's like an external hard drive for your iPhone and iPad. So easy! You plug it in and it automatically moves the photos from your phone to the flash drive. Mine has 64Gb memory so enough to take all the photos and videos you want. Plus you can also store movies on it and then play them on your phone or iPad.
Accessories
Joby GorillaPod SLR-Zoom Tripod
 – I don't like tripods, especially when I'm traveling. But there are going to be moments on your trip when you wish you had one. That's why I love the GorillaPod. This one can hold my DSLR + bulky zoom lens and I used it for example when I was filming myself walking on the salt flats. Because the legs are short you can't use it for every situation, but it doesn't take up much space so it's good to have with you if you want to leave your tripod at home.
Extra camera batteries – I had nightmares about this: standing on the salt flats and then getting that 'low battery' warning. If you're going on multi-day tours, you won't always be able to charge your batteries every day. I didn't use them, but for your own piece of mind it's good to bring an extra battery – just in case.
Anker USB Charger PowerPort (Charging Hub)
 –
When you're traveling with a lot of gear, you're automatically bringing a lot of cables and plugs to charge everything. Unfortunately, the places we stayed at sometimes only had one or two power sockets. With a charging hub you can charge 5 devices at the same time and you only need one socket. Plus you only need USB cables, and can leave all the plugs and travel adapters at home.
Rainsleeve cover for your camera and lens
 – Of course we're all hoping for beautiful weather when we're traveling, but it's better to be prepared. I've been carrying this rain sleeve with me on so many trips, but actually needed it in Bolivia. It has a little hole for the viewfinder and protects your camera from the rain. So you can still go out and take beautiful photos, even when it's raining.
And then to think that I decided to leave some things out of my bag at the last moment. But except for the spare camera batteries I used everything on our trip. So I hope you found this useful and let me know what gear you always travel with.