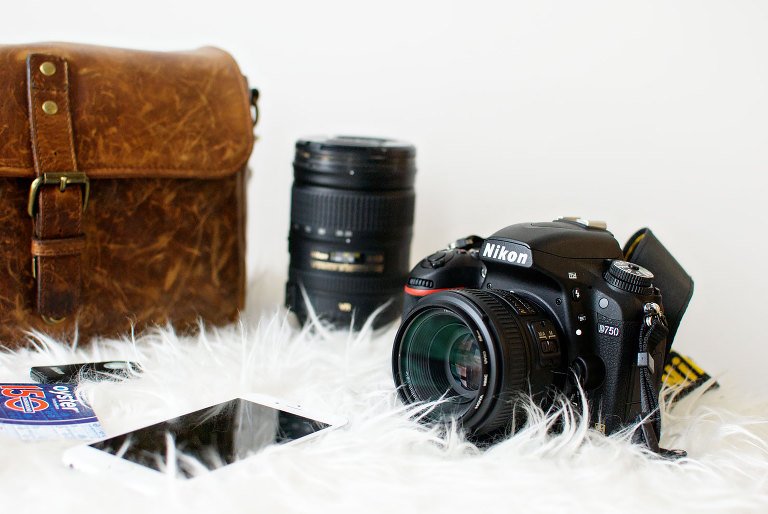 The question I get asked most often is what camera I'm using to take the photos for my blog. The answer to this question is of course pretty straightforward, so I could have limited this blog post to two or three sentences. But instead I thought I would give you a peek inside my camera bag and tell you a little bit more about my favorite 'gear'.
Should I invest in an expensive camera?
There's a reason that professional photographers have expensive cameras. If the same photographer takes one photo with a cheap compact camera and another one with an expensive DSLR, then the second photo will look better. All these high quality extras inside the camera (causing the extra weight) and all these extra buttons allow you to influence the kind of photo you're taking. So you'll get a better photo.
But if you're not interested in all these buttons before taking a photo… In other words, you don't want to think about your aperture, shutter speed and ISO setting (to name a few), and just use the auto-setting instead, then spending a lot of money on an expensive camera is not magically going to improve your photos. You'll see some differences, but I personally would then rather use a good compact camera that fits in my pocket, and spend all the money I'm now saving on my next holiday.
My new camera: Nikon D750
That being said, I like all these extra options. I started my first photography course years ago with a compact camera that didn't even allow me to change the aperture or shutter speed. So after a while you get to a point where you know what kind of photo you want to take, and what you need to do to get it (what settings), but you simply can't do that with your camera.
That was the reason I invested in my first DSLR in 2007, a Nikon D80. Not a pro-camera that famous photographers were using, but the perfect camera for me. I learned how to use all the settings, how to shoot in manual (which means you manually set the aperture and shutter speed) and let the camera work for me.
And then again after so many years certain limitations of this camera started to bother me. Especially how hard it is to take good photos in low light situations. Increasing the ISO to higher than 400 resulted in pictures that had too much 'noise'. Very frustrating, especially when you're shooting indoors.
So at the end of last year I decided to upgrade to a full-frame DSLR, a Nikon D750
 and I'm so happy with it! The main reasons I chose this camera were:
It's Nikon: once a Nikon girl, always a Nikon girl;
Full-frame camera has a larger sensor that gives you (among many other things) sharper / higher quality photos;
Being able to dramatically increase the ISO setting without adding noise;
Better auto focus performance, especially in low light situations so your main subject is in focus;
Great HD video options with a stereo microphone
Cheaper and smaller/less heavy than the D800, which performs better in certain areas but does basically the same for what I find important.
When I decided to buy it, it was still so new that I couldn't get it anywhere in London. Normally I'm all about building a relationship with your local camera store and let them advise you. But in this case, I knew what I wanted, and I didn't want to wait any longer, so I ordered my camera via Amazon
. For some reason I was a bit hesitant to buy something this expensive (and important to me) online, but the delivery went perfect and you get the same Nikon warranty. Plus it was cheaper than in the local camera stores.
My favorite lenses
Now that was a lot of camera talk, but when it comes to taking beautiful, sharp photos…it's all about the lenses. If you want to invest in anything, invest in your lens. My experience is that the 'kit lens' (the one that comes in the box with your camera) doesn't have the glass quality that you want to be looking for. So my advice would be to buy the camera body and lens separately.
35mm
One other thing I need to say about lenses is that a full frame camera (like the Nikon D750) requires specific lenses. You can still use your other lenses, but you won't get the same result as with full frame lenses.
When I started my blog with my Nikon D80, 98% of the photos were taken with my Nikon 35mm f/1.8 lens
. I love this lens! I won't go into all the technical details, but a 35mm on a non full frame camera is as if you're using a focal length of around 50mm (which is the lens I'm talking about next). The human eye has a focal length of 35mm, so you're basically photographing what you're seeing without the camera.
What I like about it is that it's not that expensive, it performs very well in low light (f/1.8) and it's small. When I'm walking around the city I don't want to carry a lot of weight with me. Plus my experience is that people are less intimidated when they see you with a smaller lens (as if the size of the lens says anything about how professional you are).
Perfect for: food and lifestyle photography, street photography, travel photography in cities.
Not so great for: portraits (doable, but not great), travel photography where you need your zoom (on safari for example) or landscape photography (you'd want a wider angle).
50mm
Because I was so used to my 35mm lens, I decided to get a full frame Nikon 50mm f/1.8 lens
 when I switched to my full frame camera. As I just described, looking through a non full frame camera with a 35mm lens and a full frame camera with a 50mm is almost the same.
Since then, this is my go-to lens most of the time. If you want to spend more money you could get a 50mm f/1.4 which allows you to take photos in situations with less light or with a shallower depth of field (blurry background), but I don't think it's worth the money.
Perfect for: food and lifestyle photography, street photography, travel photography in cities.
Not so great for: portraits (doable, but not great), travel photography where you need your zoom (on safari for example) or landscape photography (you'd want a wider angle).
85mm
This was my first 'prime' (fixed focal length) lens. This 85mm f/1.8 lens
 is mostly known as the portrait lens and that's also why I bought it. It's not that practical for any other purposes, but it's takes beautiful portraits. I love portraits where the eyes really stand out and are super sharp but the rest is a bit blurry, and with f/1.8 this lens allows you to do just that.
(I haven't brought this lens with me to London yet, so I couldn't take a photo of it)
Perfect for: portraits
Not so great for: anything else
24-70mm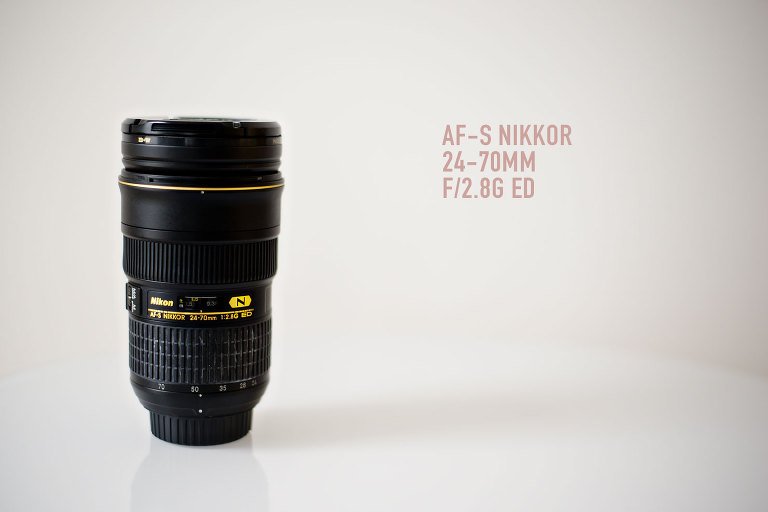 Even though I just switched to a full frame camera, I've been planning to get a new camera for years! And because I knew that camera would require different lenses, I already started to invest in full frame lenses (they work fine on a non full frame camera).
Buying this 24-70mm f/2.8 lens
 was when I realized what a ridiculously expensive hobby photography can be. But it's a beautiful lens. With cheaper zoom lenses, the more you zoom in the more light you'll need to take a good photo. Plus you won't be able to take nice photos with a shallow depth of field. This lens has the same light sensitivity no matter how much you zoom in or out, it's always f/2.8. Great in low light situations.
Perfect for: food and lifestyle photography, portraits, travel photography in cities.
Not so great for: street photography (doable, but the lens is big and heavy), travel photography where you need to zoom in a lot (on safari for example)
28-300mm
I mentioned that the lenses above are not great in situations where you can't get really close to your subject and you'll need to zoom in. So when I was planning my trip to Namibia and my previous zoom lens was falling apart, I decided to invest in this one.
The 28-300mm lens
 is the perfect travel lens if you only want to bring one. It's a bit bulky and heavy, especially now that I'm used to using the 35mm or 50mm most of the time, but it takes really good photos. I haven't used it in a while since most of my trips lately have been city trips, but next time I'm going to a country where I want to take photos in many different situations, I'll probably bring this lens.
Perfect for: everything
Not so great for: low light situations
And then there are the accessories
Told you photography is an expensive hobby…There is some other 'gear' (love that word) that I sometimes put in my camera bag, but I hardly ever use it these days.
When I was taking photography courses and workshops we did a lot of studio and portrait photography where an external flash can come in handy. The flash on your camera will never make anyone or anything look pretty, so please never use it. The flash I have is the Nikon SB-900. It's a good flash, with a lot of different options, but because it adds extra weight to the camera and I'm a big fan of natural light, I don't really like to use it. Exceptions are when I'm taking photos at a party (and that doesn't happen often) or for portrait photography when I want to add some extra light or shadows.
Another accessory that I'm not a big fan of is my tripod. You'll need it in very low light situations, but I don't like carrying it with me. I've done some urban exploring where I brought it with me or in those rare occasions where I needed to take a (group) photo with myself in it.
But when I do decide to use my tripod, then a remote is a useful accessory. You can spend a lot of money on remotes, but this one
 is very cheap and does the trick. The only thing you need to make sure of is that your subject is in focus, because it only controls the shutter.
How does this fit in the bag?
Okay, so you may have read my blog post about my new favorite camera bag. There's not a lot that will fit in there. I usually carry only one lens with me. I think about the kind of photos I want to take that day (or on a trip) and will then work with the lens I decide to bring. In some cases I might bring two (a zoom and one prime lens), but then I still usually end up only using one and wish I hadn't brought the other one.
Wow, this has become the longest post I've ever written. Hope you found it useful. If you have any more questions, let me know in the comments!