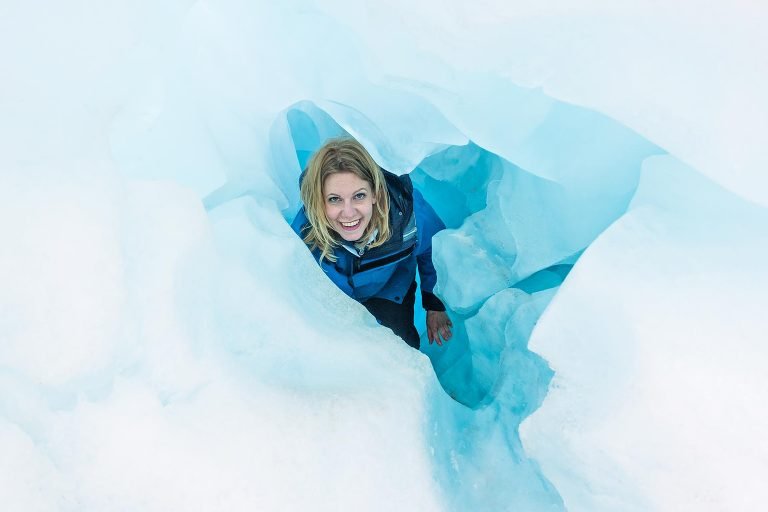 My three weeks in New Zealand are one of the highlights of this year. Which is why it's strange that I still haven't shared anything here on the blog. At the same time: where to begin? But now that I'm writing this back home, while the snow outside is preventing me to go anywhere, I'm thinking that some place cold and icy would be a good place to start. Like my visit to the Franz Josef Glacier on the South Island.
Driving to Franz Josef in New Zealand
The previous day I had picked up a new car in Greymouth after crossing the South Island from east to west with the TranzAlpine Train. And once again, the landscape is completely different. My surprise about how this country keeps changing is becoming a recurring theme on this trip.
My first stop on the western side of the South Island is Franz Josef where I'm staying at the Scenic Hotel Franz Josef Glacier. It's a small town with only about 400 residents and a lot more tourists who are planning to see that famous glacier.
Franz Josef Glacier Heli Hike

Unfortunately the best way to see the glacier is not the cheapest one: a glacier hiking tour with a short helicopter ride. It's NZ$449 (around €250). A bit more than I am hoping to spend. But now that I'm here I don't want to miss this opportunity. Plus I've always wanted to ride a helicopter, so this is my chance.
I do a bit of research online and sign up for a tour with Franz Josef Glacier Guides the next day. There's always a chance that due to bad weather they need to cancel the tour. Looking at the dark clouds, I'm just hoping that won't be the case tomorrow.
Preparing for a Glacier Helicopter Hike
The next morning the clouds are still looking a bit funny, but fortunately we can still go ahead with the tour. I check in at the Franz Josef Glacier Guides office. Fill in all the paperwork, stand on a scale so they can measure my weight for the helicopter (how much have I been eating on this trip?!) and change into my hiking gear that they provide.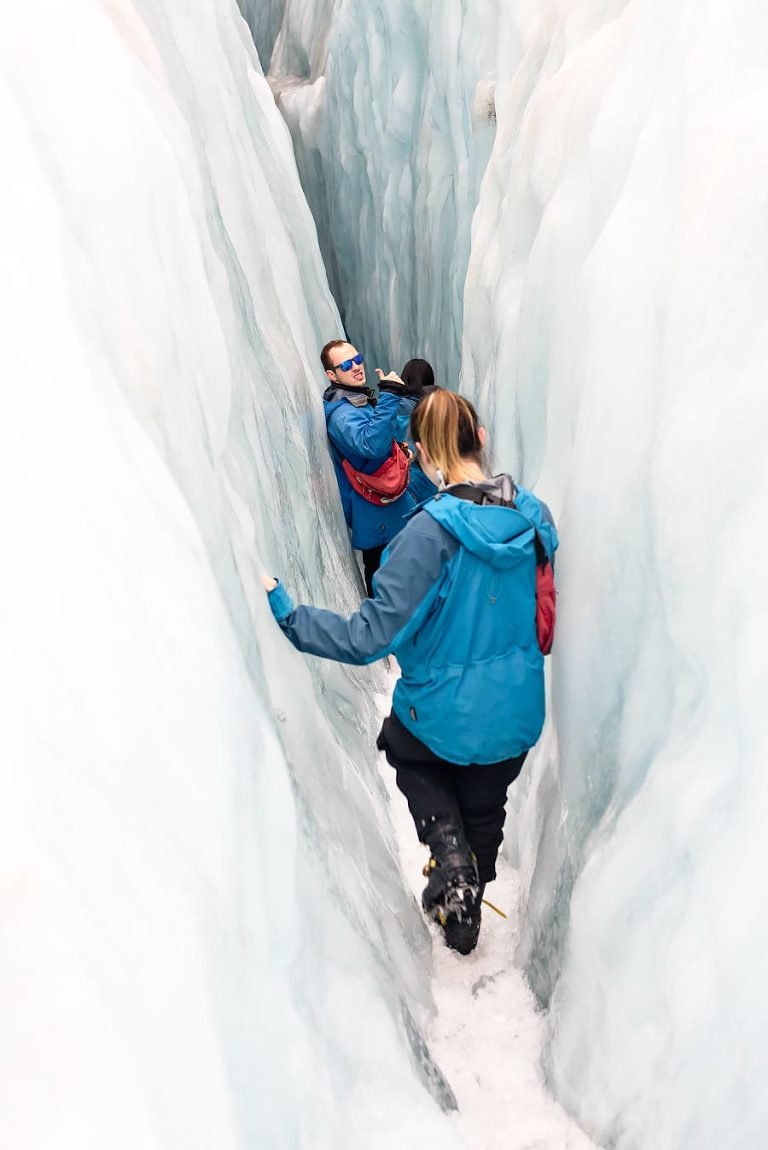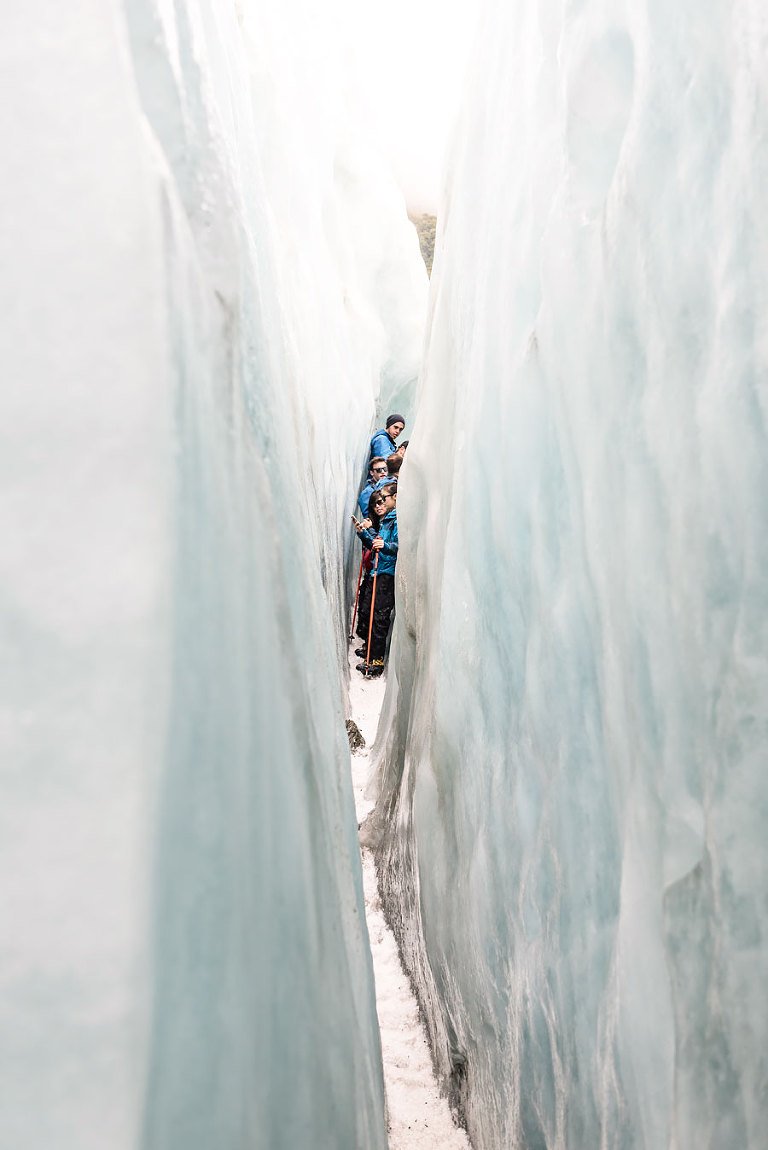 You can't bring your own bag, but you can put some small things in a red bum bag that you get with the rest of your equipment. They also tell you to not bring your phone – which I don't – but I notice that most of the people in the group have it with them anyway.
Walking on Ice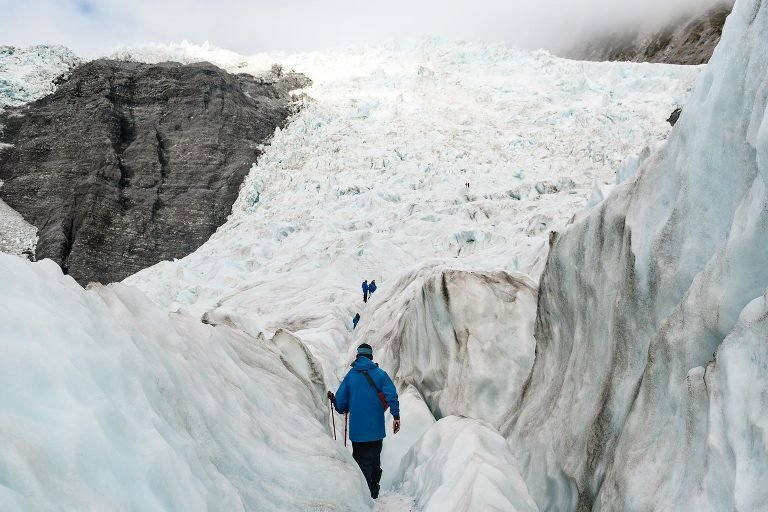 As soon as we take off and approach the glacier I immediately forget about how much this is costing me. It's simply worth it!
Getting off the helicopter you need to be careful that you don't slip on the ice. Which would be a really bad start of this three hour hike. Strapping on the crampons makes a huge difference, although it still takes some time to feel confident walking on ice.
Franz Josef Glacier Guides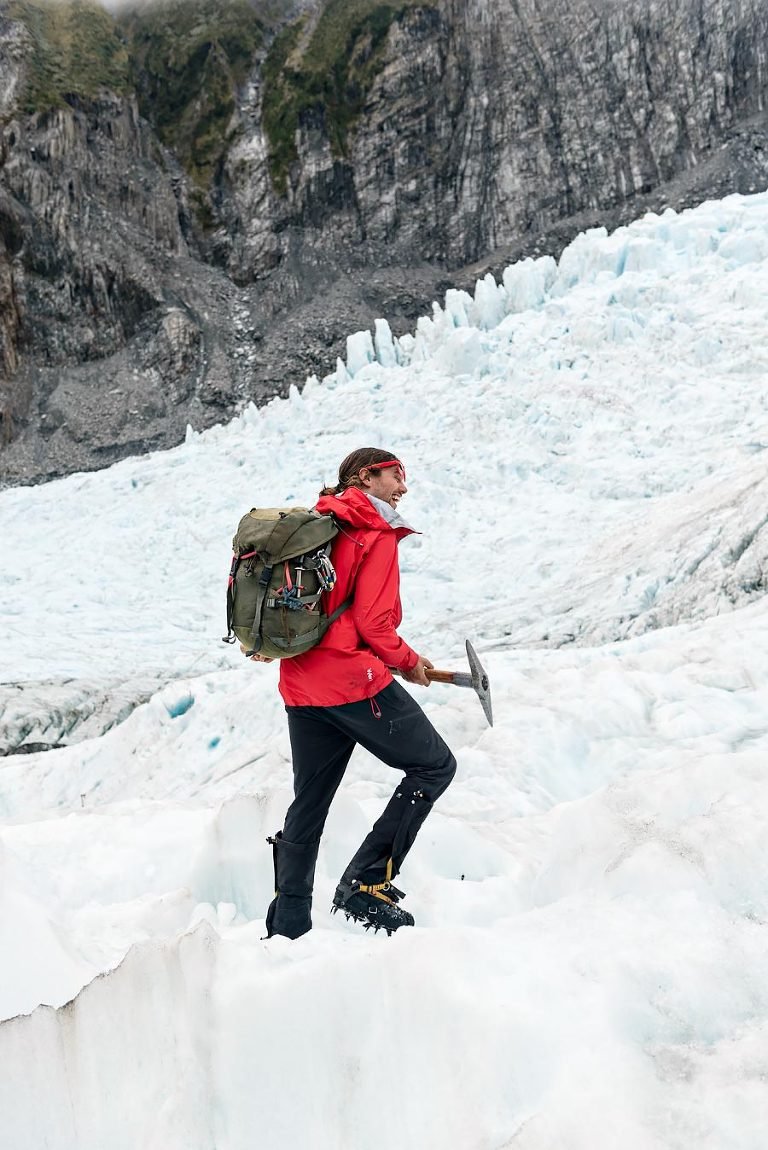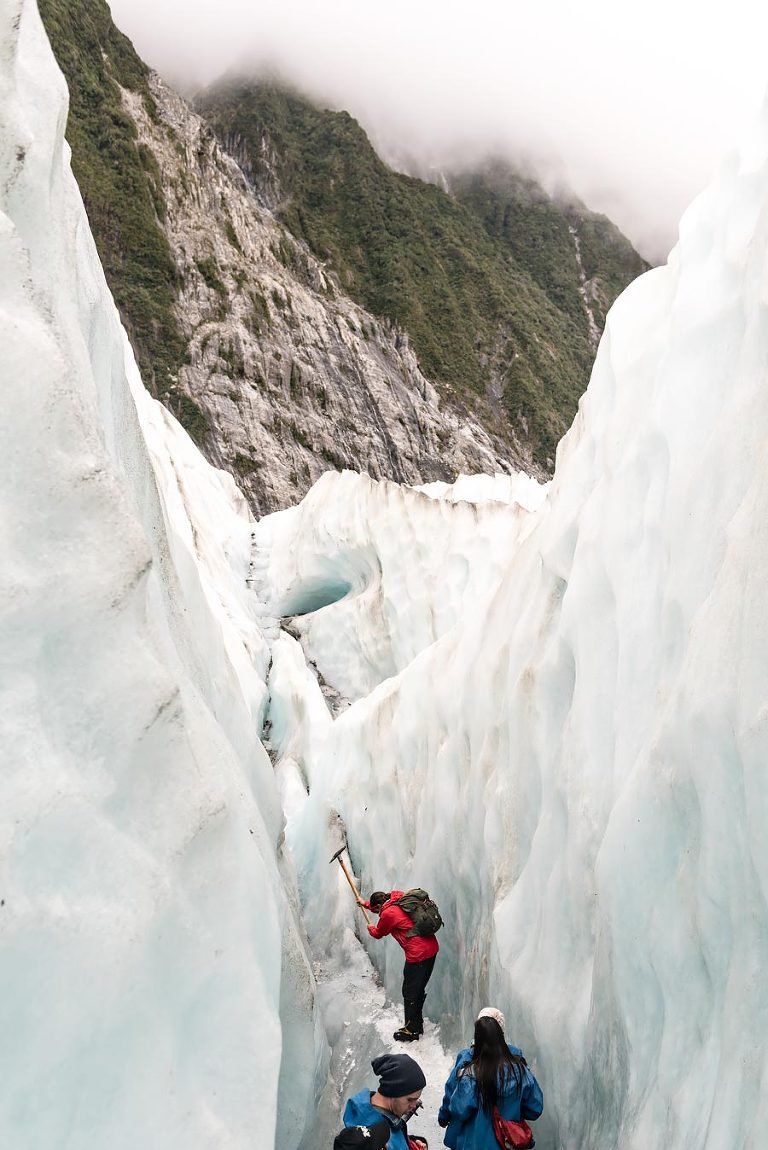 Our guide is amazing. He doesn't rush and gives us all the time we need to take photos. Plus every time the hike gets a bit difficult he talks everyone through every single step. I'm glad he does, because even though it's never scary there are definitely some challenging parts where I would have probably broken something without his instructions.
Also, you don't need to be super fit to do this tour, but if you have weak ankles I wouldn't recommend it.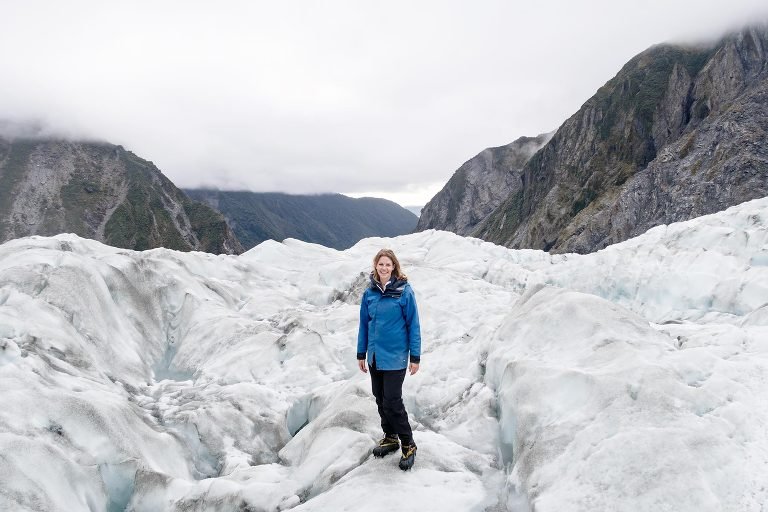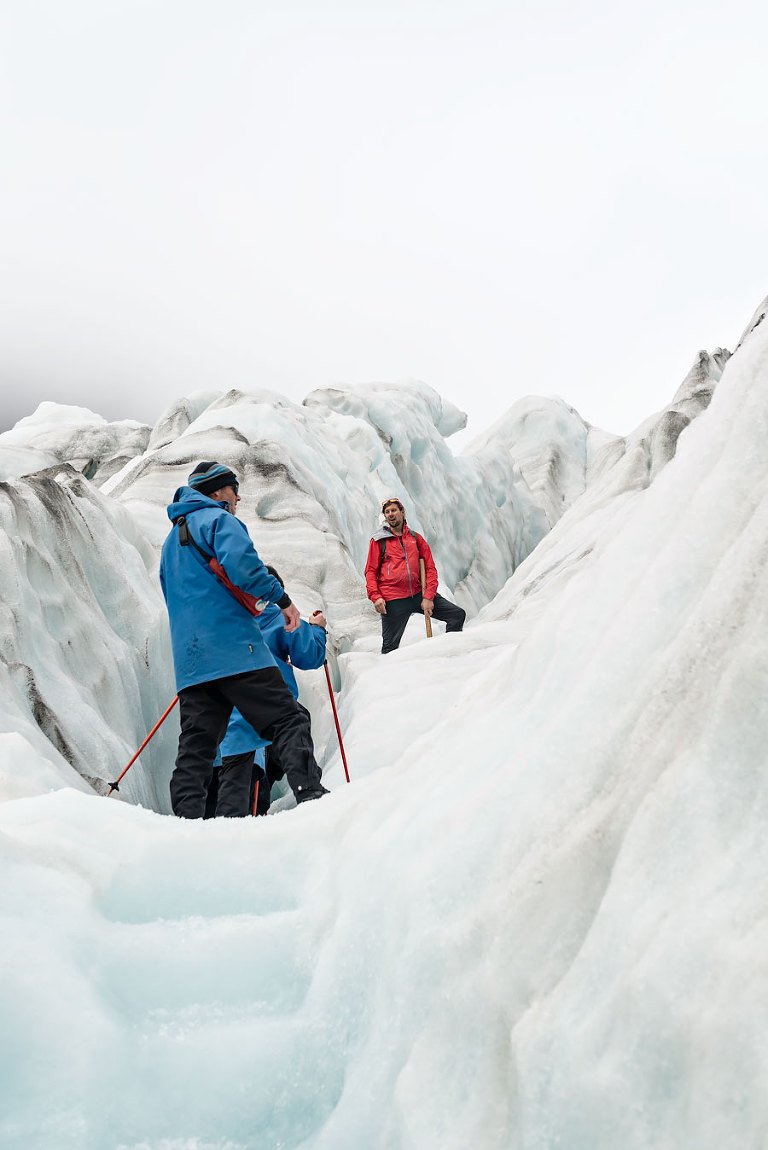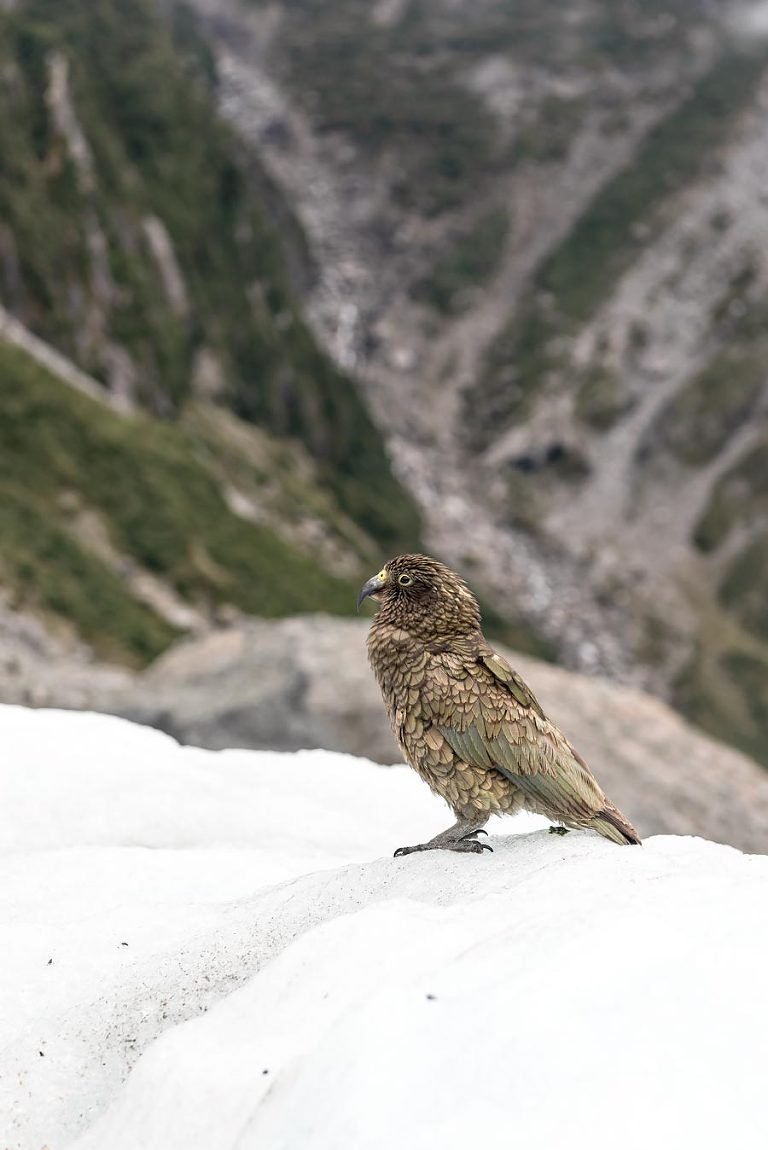 It's hard to imagine when you first see the glacier from the helicopter, but each part of the glacier looks different. The difference in shape, texture or the colour of the ice (blue ice!), it's amazing. And every time you turn around, you want to take a photo of that breathtaking view.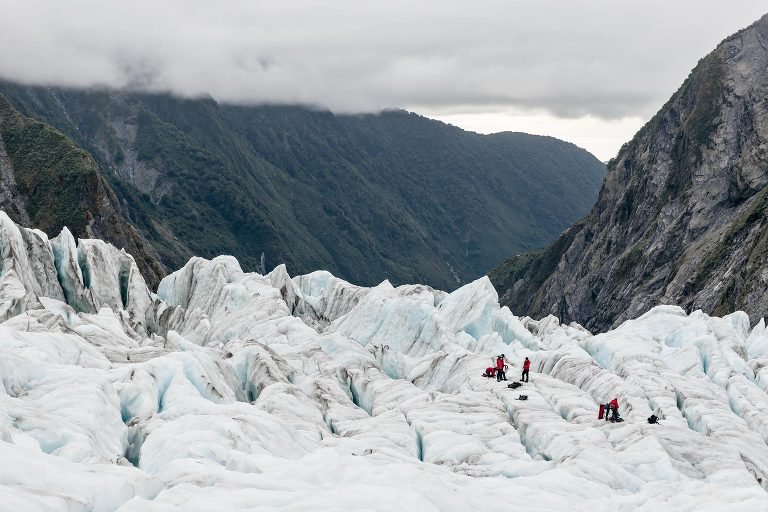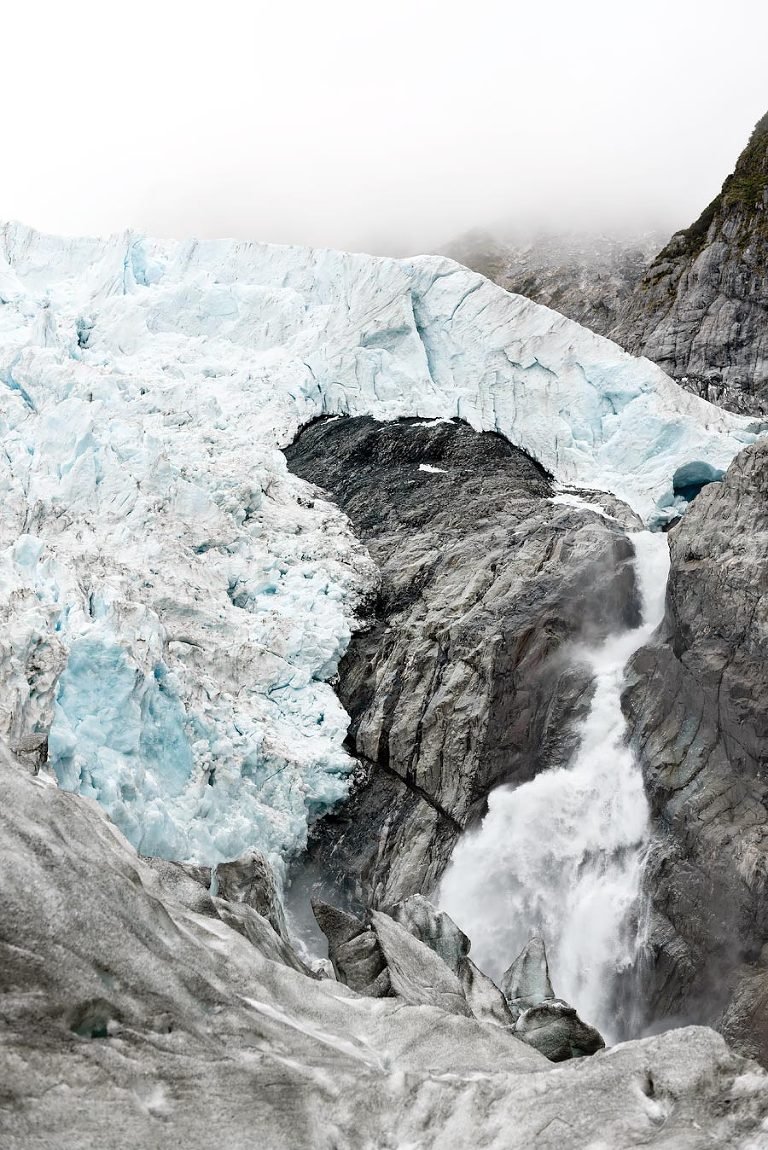 With this tour you get about three hours on the ice in which get to see so much. You also walk in a circle so you're not taking the same way back to the helicopter.
At the end of the tour, I'm okay with going back. Walking on ice requires you to stay focussed all the time, so after three hours you're probably getting a bit tired. But as the helicopter takes off, I try to keep my eyes on this beautiful glacier for as long as possible. If New Zealand is one of the travel highlights of this year, then this glacier hike is one of the highlights in New Zealand. It's really one of the best things to do on the South Island. Next time I visit New Zealand (because there needs to be a next time), I'll definitely do this tour again.
BewarenBewaren
BewarenBewarenBewarenBewaren
BewarenBewaren