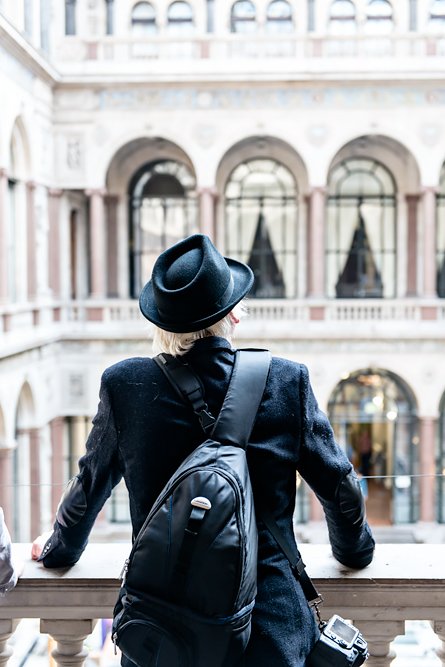 There was one building that I really wanted to visit during the Open House London weekend: The Foreign & Commonwealth Office. Last year I'd seen Kelly share pictures of the building on her blog and it looked amazing.
Since I had a million other things to do on Sunday, I wanted to be there as soon as they opened. Well, such plans never work with me… But fortunately I only had to wait a couple of minutes before they let me in.
In the meantime, volunteers were handing out brochures about the history of the Foreign & Commonwealth Office. Which was a good thing, since I was so impressed with the architecture that I didn't really do my homework. What exactly does the Foreign & Commonwealth Office do?
Without wanting to turn this into a Wikipedia post, in short they're a ministerial department promoting the United Kingdom's interests overseas, and supporting their citizens and businesses around the globe. Good to know! Now I'm ready to go in.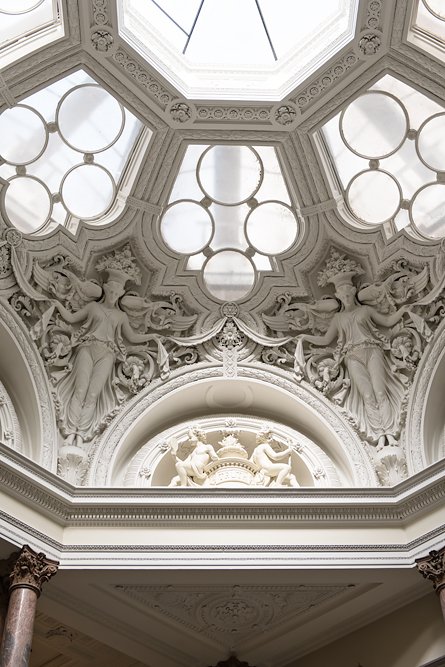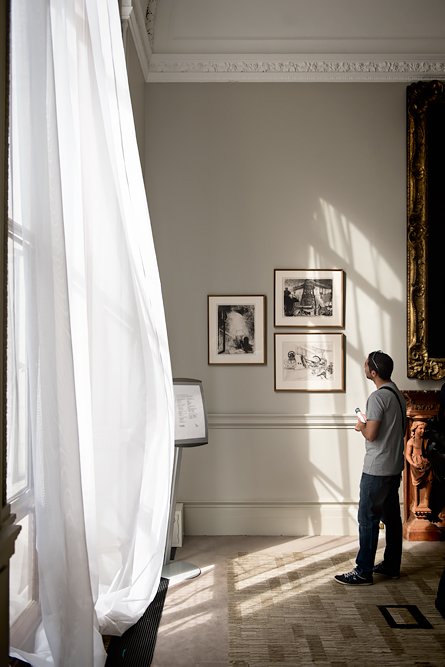 The building was designed in 1858 by architect George Gilbert Scott. The same architect who designed the St Pancras Chambers that I visited the day before.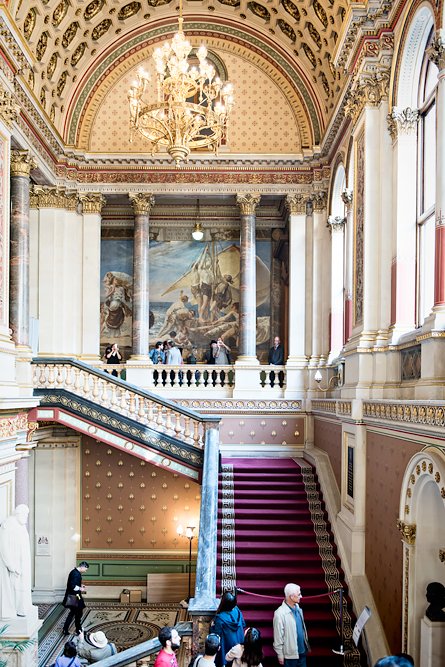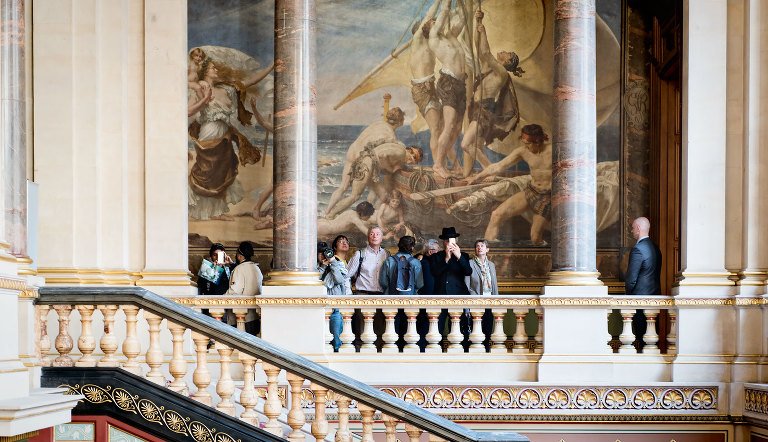 The first thing you see is the Grand Staircase. No wonder we had to wait a while. Scott wanted to impress foreign visitors with this staircase and tried to make it look like a national palace.
Foreign or not, this will impress everyone. People went crazy with their cameras.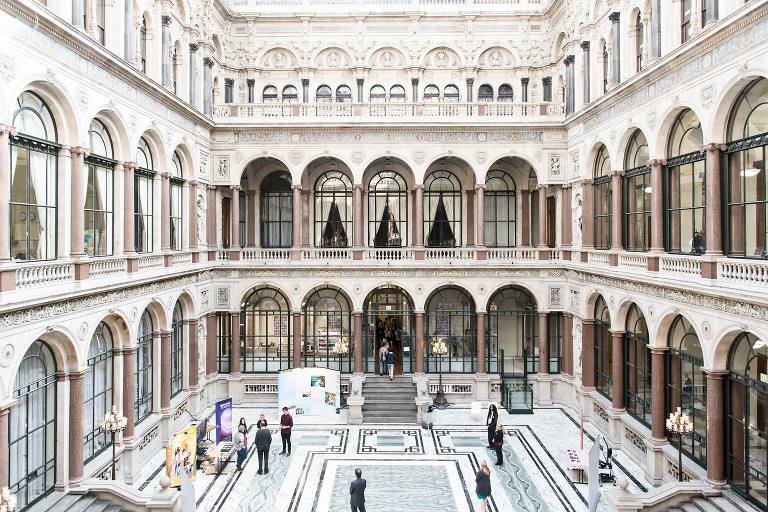 Yes, the Grand Staircase would be quite nice to have in – well – any office (or palace). But what I really came to see here was the Durbar Court, the heart of the former India Office. Isn't it gorgeous?!
The India Office oversaw the colonial administration of India and was created by architect M.D. Wyatt (Paddington Station & Crystal Palace) in 1866.
Today there were people explaining the many initiatives and responsibilities of the Foreign & Commonwealth Office. But on other days – when people like you and I are not allowed to Instagram it –  it's used for events (such as the afterparty of the Twilight film premiere).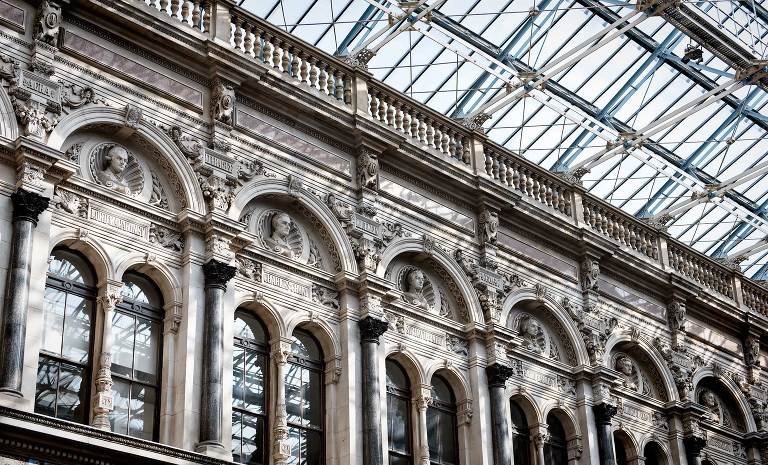 Originally the court didn't have a roof. What were they thinking? So two years later they added one. Apparently not only because of the rain, but also because of what the increasing pigeon population was dropping.
The court got its name in 1902 when King Edward VII's coronation was celebrated here. Durbar is a Persian term that was used in India for a ruler's court. The portrait busts represent important people in Anglo-Indian history.
For me this was the first time I visited buildings during Open House London that are usually not open to the general public. I only had time to visit two, but next year I want to be better prepared and visit more. It's amazing! By the time I left there was a long queue of people waiting to get in, so it's better to go early in the day.
Do you have any tips for what I should visit next year?