Some people will escape the winter by flying to a tropical island. Others (that's me) fly to countries where the days are shorter and the temperatures even lower.
Helsinki may not be the first city that comes to mind for a city trip right now, but I loved it. It was my first time visiting Finland and what made it even more special is that I got to fly business class with the new Finnair A350. I'm afraid I'm now spoiled for life. My travel budget normally doesn't allow me to fly business class, but wow….what an experience.
I'm still editing my photos, so I thought I would already share my Helsinki video to give you a preview of what's to come. And then I'll share all my tips for things to do and where to sleep and eat in a later post.
Helsinki Travel Vlog
5 Things I loved about flying with the new Finnair A350
To be honest, I had never given the airplanes that I'm flying with much thought. I have certain preferences when it comes to airlines, but the aircraft? No idea. It's the same with cars. I just want them to take me from A to B, preferably in one piece.
At the same time I'm the first to admit that there's room for improvement when it comes to the comfort of flying. As much as I love to travel, it's usually not because of the flight.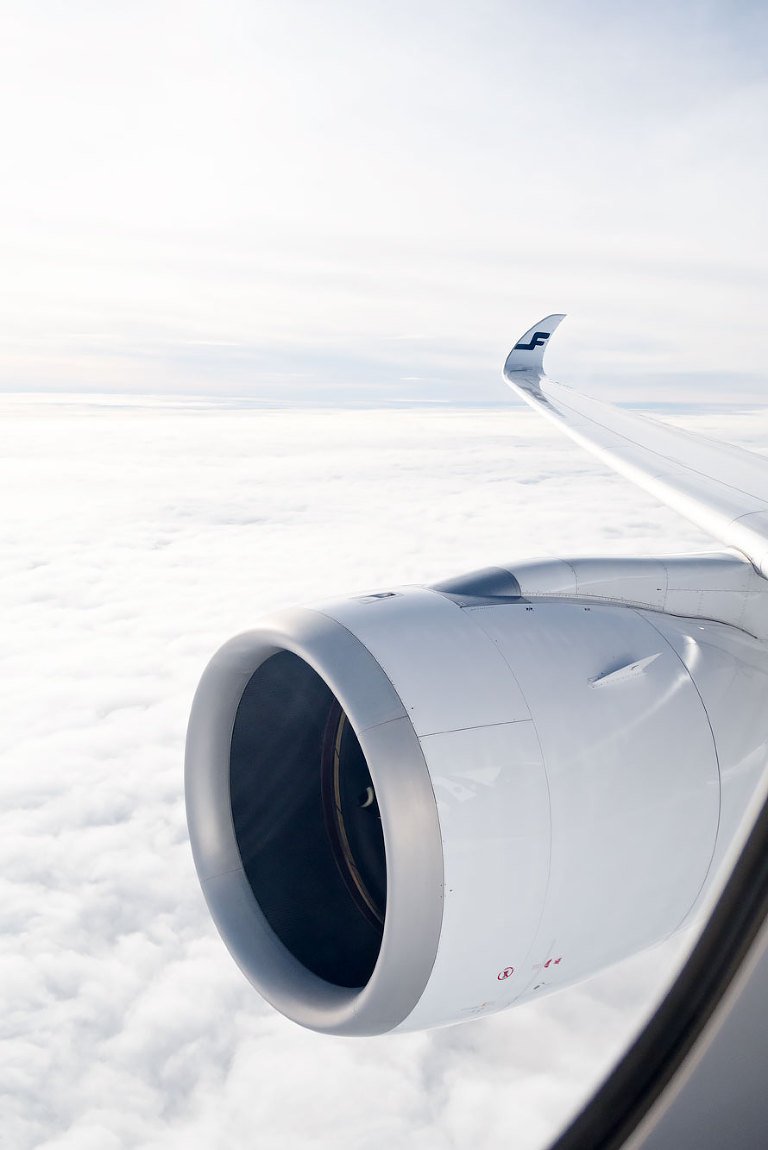 With the new Airbus A350 XWB (Extra Wide Body) Finnair is trying to change that. And after flying the three hours from London to Helsinki, I have to say that they're doing an amazing job. Here's why:
It's Quiet
Now I can't promise you no crying babies or no loud, annoying passengers, but the A350 aircraft is 20% quieter than what you're used to. And you can really tell the difference. Especially when taking off and landing, but also during the flight. In combination with the interior design and the natural light coming through the large panoramic windows, it's a much calmer experience.
Wi-Fi and In-flight entertainment
I don't mind going offline for a couple of hours, but if you want you can share your flying experience with your Facebook friends during the flight. Wi-Fi is complimentary for business class passengers and €5 per hour or €15 for the entire flight if you're in economy.
And if you'd rather watch a movie, then the 11-inch HD video screen should keep you entertained for a while.
But to me the best and most surprising in-flight entertainment were 'the Northern Lights' that were shown on the ceiling of the cabin before we arrived in Helsinki. So beautiful.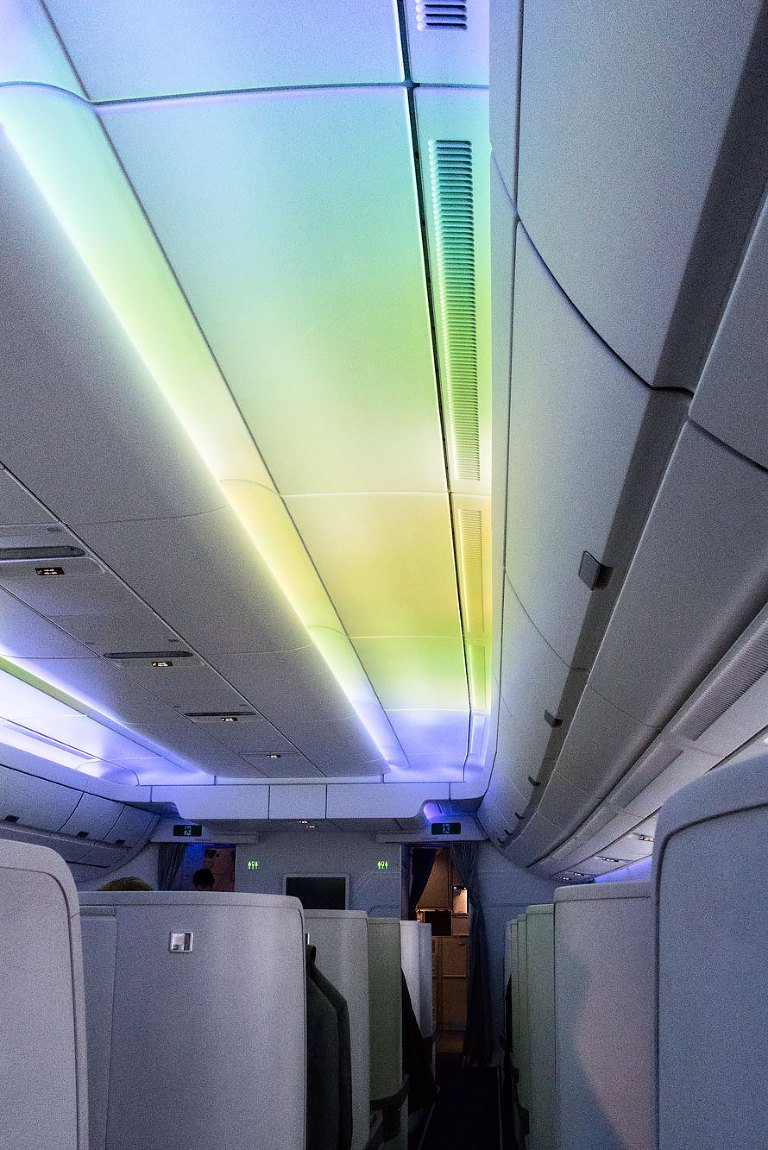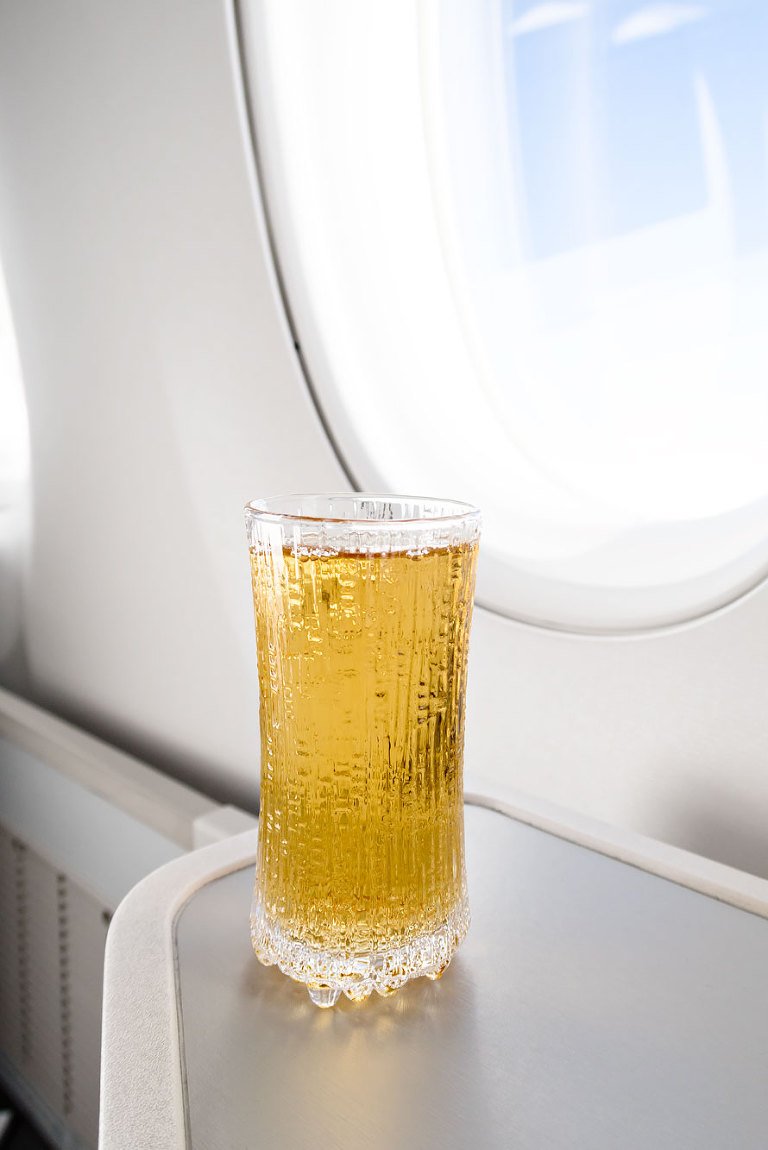 Fresh Air
Why didn't someone come up with this before? The cabin air on the A350 changes every two to three minutes through some advanced air and temperature management system. Fresh air and no more dry skin!
Reduced Emissions
The more I travel, the more concerned I'm getting about what all these flights are doing to the environment. I won't go into how they managed to do it, but the A350 uses 25% less fuel on their flights to reduce emissions.
So Much Space
I've never had this much space and legroom on a plane. But also the economy seats are with 46cm the widest seats available. Plus there's more than enough space to store your cabin luggage.
As excited as I was about exploring Helsinki, I actually wished the flight would have been longer than three hours. But that's probably because I couldn't get over the comfort of business class.
There are several Finnair flights a day between London and Helsinki and currently five a week are with the A350 (starting from £155 for a return flight in economy). For my next visit to Helsinki I'll definitely be on one of them.
Disclaimer: I was a guest of Finnair