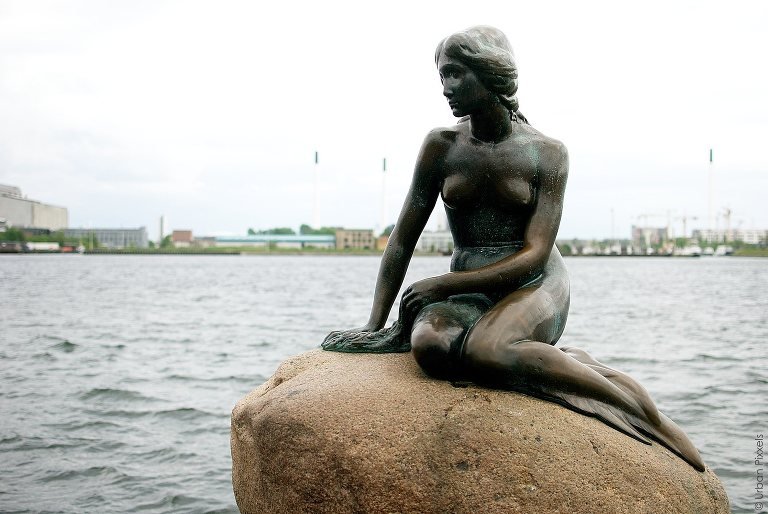 Let's start with the most touristy photo you can take in Copenhagen, so we can tick that box. Tick! Okay, moving on. As I mentioned in my previous post the only true way to explore Copenhagen is on a bike and that's exactly what I did last Monday. The sun was shining (yay!), so I left the hotel early to do as much as possible before I had to catch my flight back to London.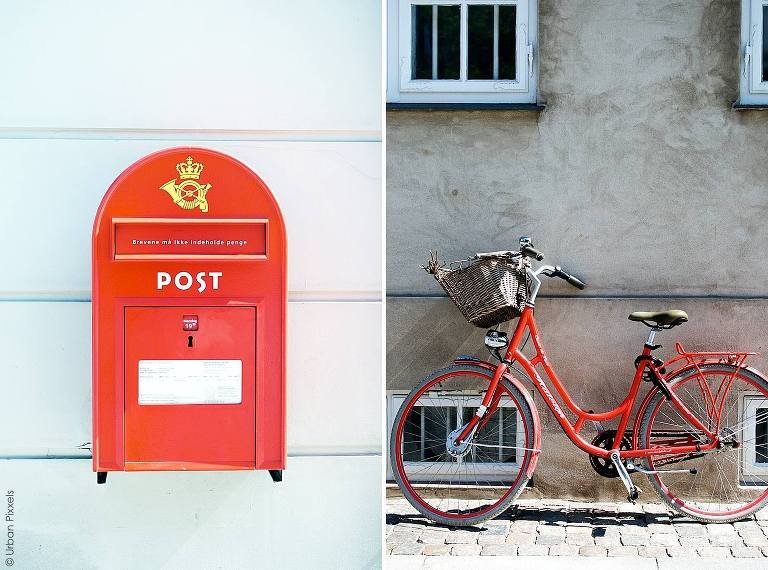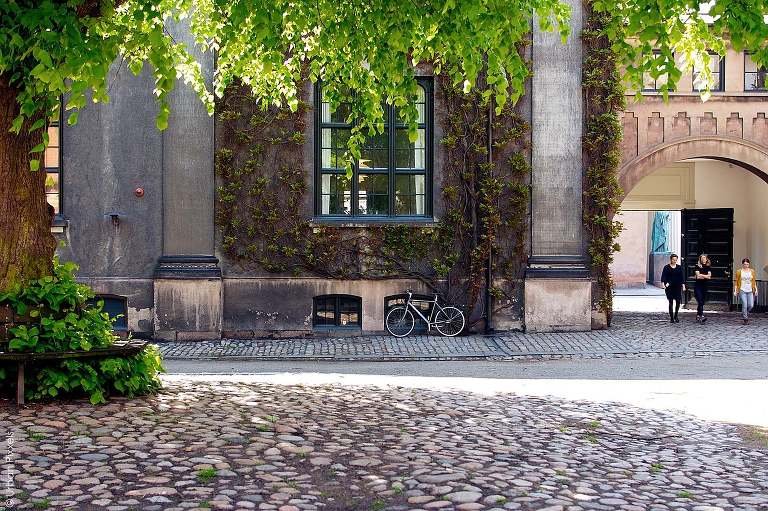 It's so nice to cycle around this city. It's flat (unlike London…), they have cycling lanes and everything is within cycling distance. My first mission was to get some breakfast since I thought I should be able to find something better than the standard hotel food. And I did! On my way to the city center I crossed the water to Islands Brygge and stopped at Foodshop No 26. This trendy little bakery /cafe is supposed to sell the best bread in Copenhagen, but I went for the yoghurt with muesli which was delicious.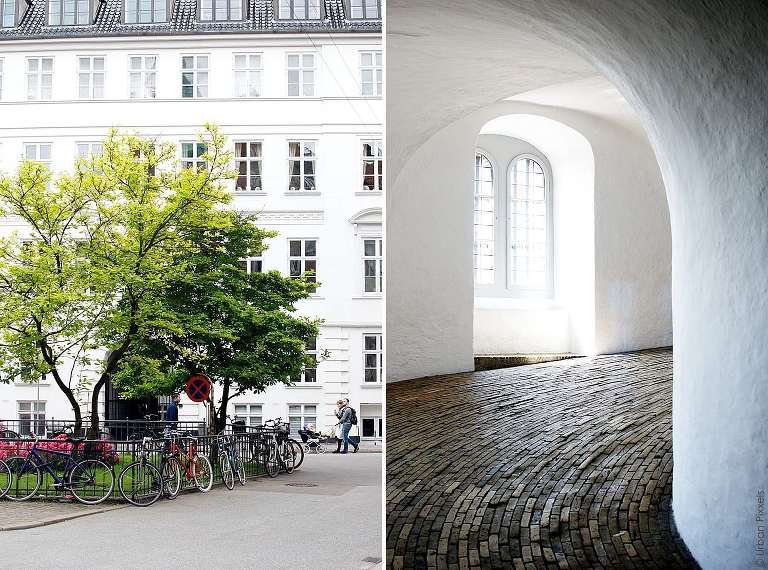 Since I wanted to make sure that I would see more of Copenhagen than just the best foodie and coffee hotspots, I continued my way to the Round Tower (Rundetårn). This 17th century tower is originally built as an observatory, but is today one of the best locations to get a view of the city. It's not that exciting from the outside, but the corridor leading to the top with light beams falling through the windows on the white walls is impressive.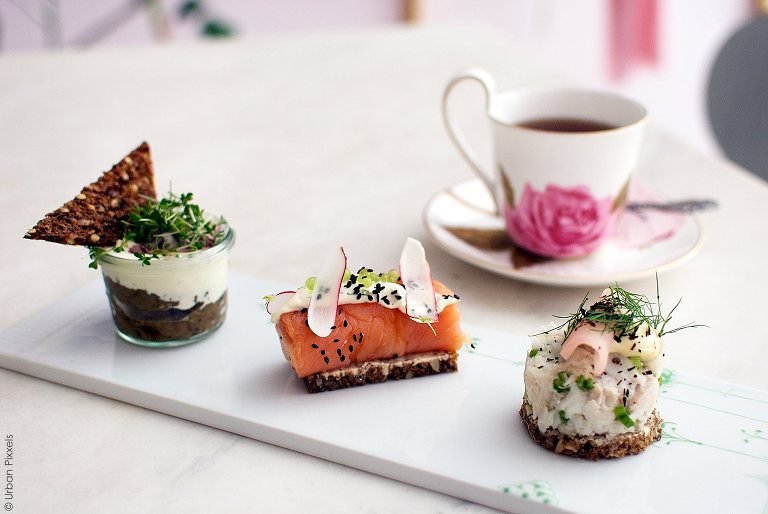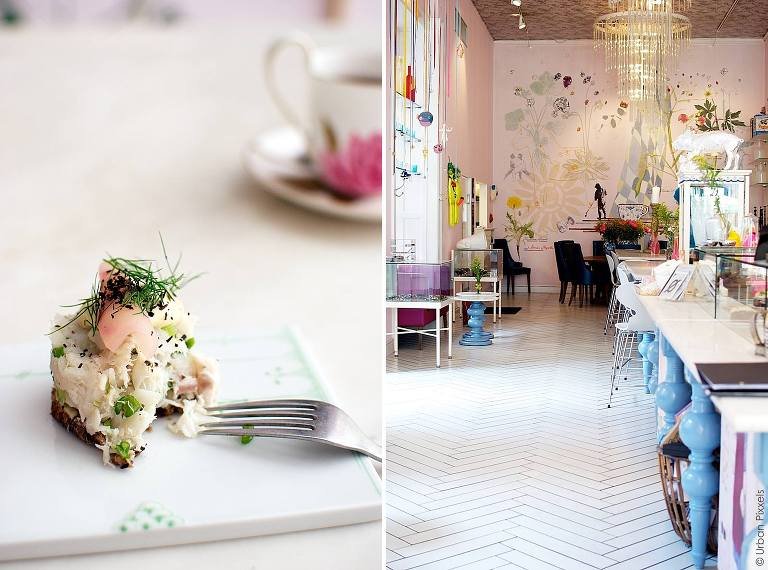 All this cycling and fresh air makes a person hungry, so around lunch time I decided to check out the place that I found in every blog writing about Copenhagen hotspots: The Royal Smushi Café. So can't say I'm being very original here, but it's popular for a reason and a place you don't want to miss. A 'smushi' is sort of a combination between Smørrebrød (I love this word) and sushi. Very pretty, very tasty.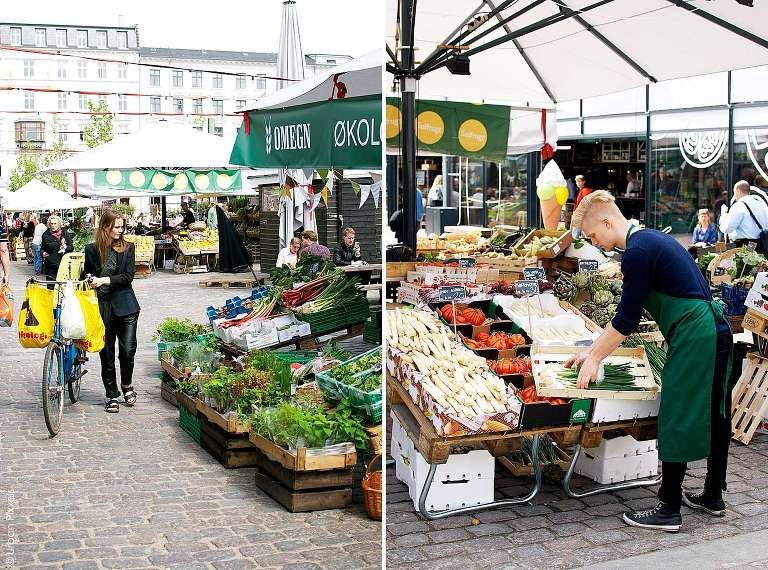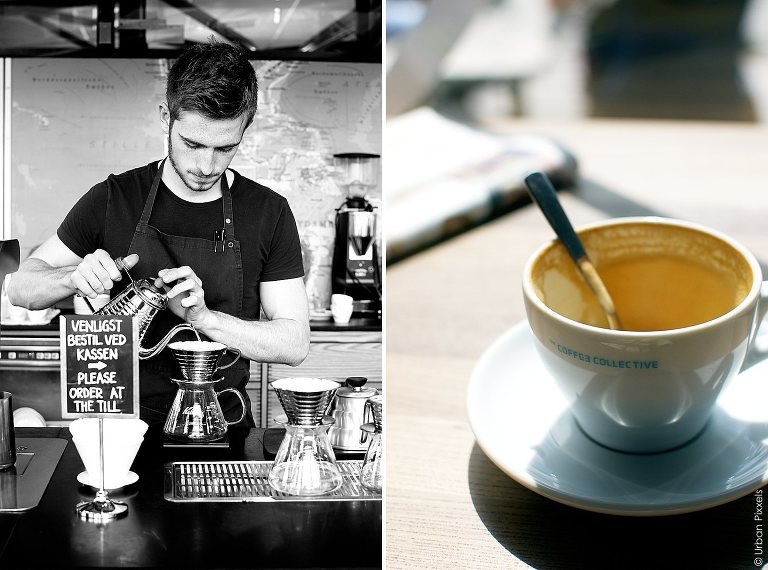 As you all know I'm a big fan of (food) markets, so my friend Anne suggested I should go to Torvehallerne, the biggest food market in Copenhagen. There are over 60 different stalls, some outside, but most of them inside (so you can even go on a rainy day).
I now realized that I was almost leaving Copenhagen without having tried a cinnamon roll. Technically cinnamon rolls are Swedish and not Danish, but I figured I was geographically close enough to buy one. Lucky for me, you can get one of the best at Café Rosa here in Torvehallerne.
And while I was exploring 'the best of Copenhagen', I learned that this market also has one of the best coffee spots in the city: The Coffee Collective.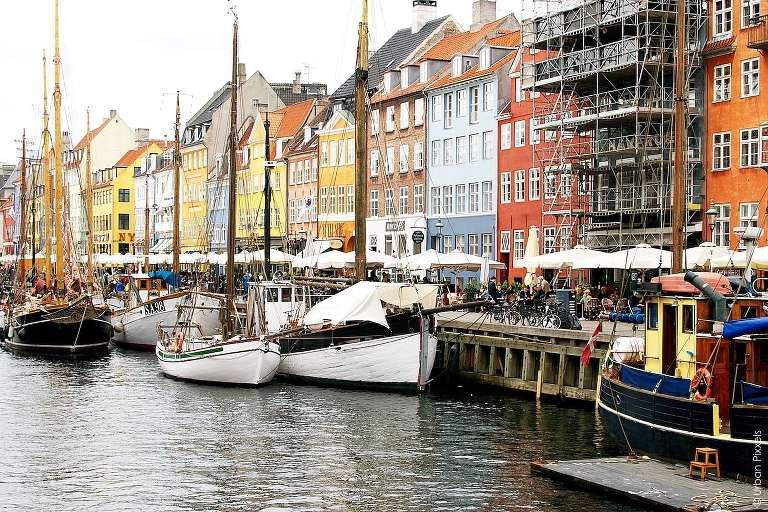 And then it was already time to go back to the hotel, get my luggage and take the train to the airport. But before I left I made sure to first take the second most touristy photo in Copenhagen: check!