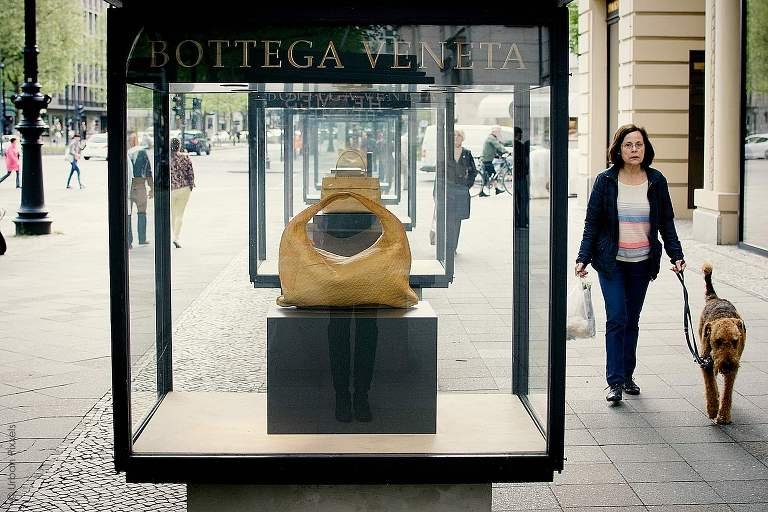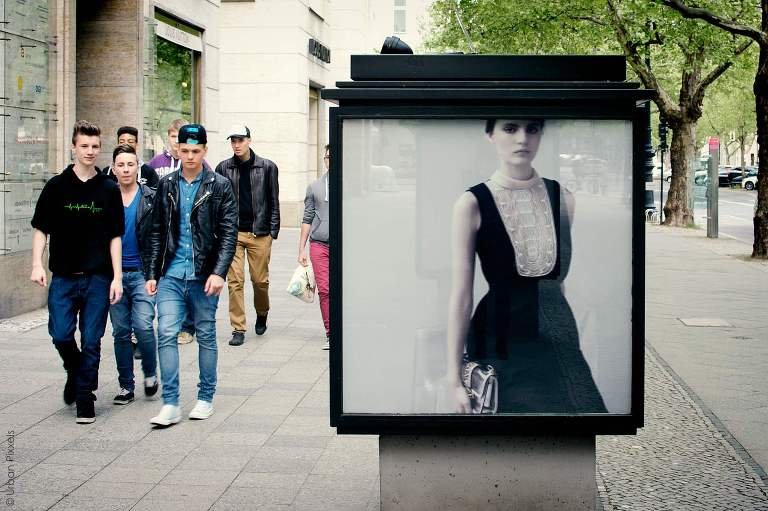 Berlin always seems to surprise me. When the sun doesn't shine it's grey and kind of ugly…. but then the sun comes out and all of a sudden it's the most amazing city. That's why I love going there.
This week I was in Berlin for work, which unfortunately didn't give me a lot of time to explore the city. But while my colleagues were taking a rest before going to dinner, I grabbed my camera and walked down the Kurfürstendamm for some serious people watching. And if you think you can find eccentric looking people in London or Amsterdam, you haven't been to Berlin yet. Not sure if you can call it fashionable, but some definitely have their own style.
Part of the 'Ku'damm' is known as the 5th Avenue of Berlin with exclusive designer shops and beautiful shop windows. Although I'm not sure if these people are really their target audience.