I'm a big fan of Artist Residence. Their London hotel in Pimlico is one of the nicest hotels I've ever stayed in. So when Jess, Jo and I got invited to stay at their Cornwall hotel, the only question we had was: When?
For those of you who don't know Cornwall. It's on the south coast of England where many people spend their summers. The climate is different, warmer and you'll actually see palm trees everywhere. Plus all the little towns look extremely picturesque.
We didn't want to wait till summer, so decided to dress up warmly, get on the train and spend a cold January weekend in Penzance, Cornwall.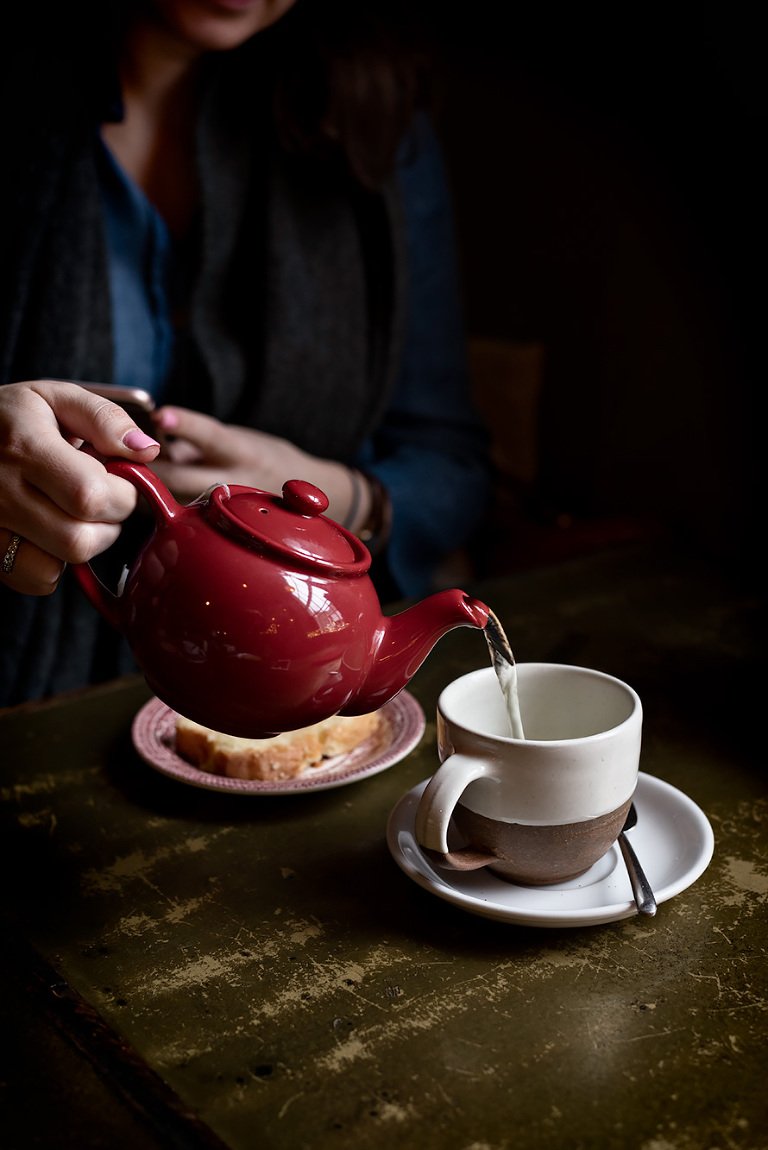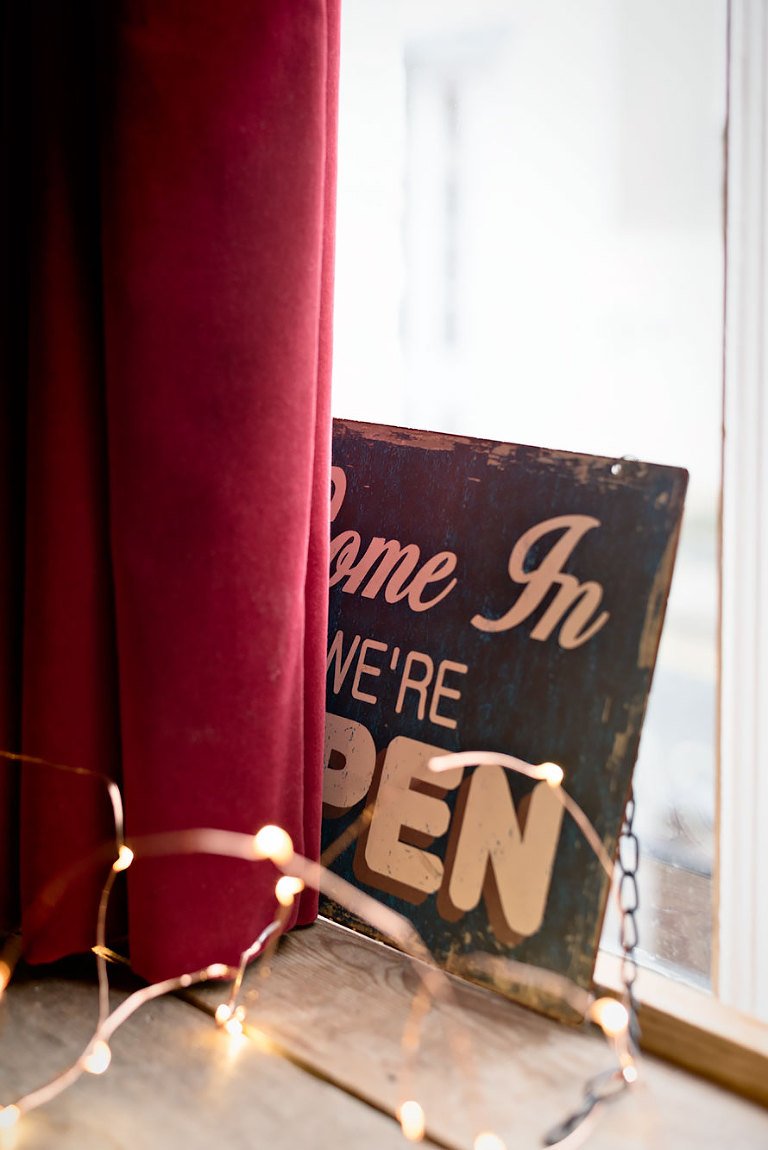 Penzance? Even though I've never been here, it sounds familiar. Something to do with pirates? Now of course I could pretend that I know all about the opera 'The Pirates of Penzance', but the truth is that I only know about it because I've seen the movie Pretty Woman one too many times. Spoiler alert: except for the one on the roof across the street from the hotel, we didn't see any real pirates this weekend.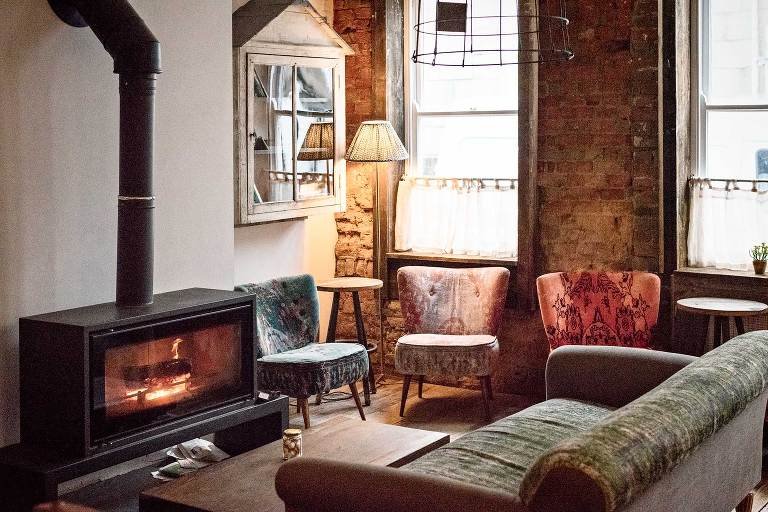 The train ride to Penzance takes five hours from Paddington Station in London, but once you arrive it's only a short walk to the hotel. The weather may be grey and cold, but inside the fire is burning and the cozy lounge where we're being welcomed with tea and scones looks warm and inviting.
This is my favorite part of the hotel. Whoever was in charge of decorating it did an excellent job. And we're not the only ones who like it. There are always people sitting on the comfortable chairs and sofas, reading in front of the fire, enjoying breakfast, or tea and cake in the afternoon.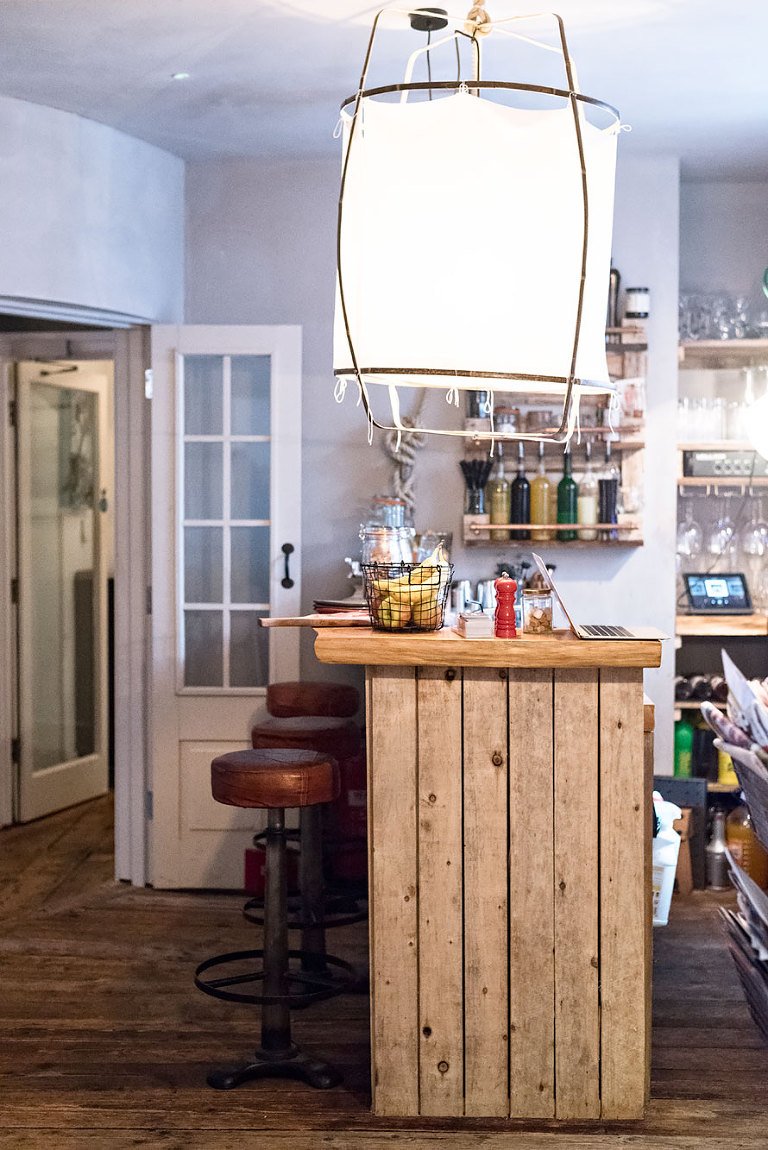 Dinner at The Cornish Barn
And when you're this comfortable, why leave? Fortunately the hotel has its own excellent restaurant 'The Cornish Barn' where we have dinner on the first night. The atmosphere is nice and informal, the staff very friendly, and the menu… looks absolutely delicious. You can share some of the smaller plates, or have them as a starter followed by a main course. We decide to do both. It just looks too good to choose.
The small plates were great as expected. The scallops, despite being cooked perfectly, weren't my favorite because of the spices that were a bit too overpowering. Whereas I didn't expect too much from the parsnip rosti with goats cheese and that was fantastic.
Now, a small word of advice. Only order a main after several small plates if you're a really big eater. Or very, very hungry.
I had ordered the ribs. They were very nicely done, but way too much for just me. We could have shared it among the three of us and it would have been enough. And I hate wasting food, but in this case it was impossible for me to finish. So I understand how tempting the menu looks, but try resisting ordering a starter if you're having the ribs later.
Breakfast Time
It's no secret that breakfast is one of the reasons I love staying at hotels. In the morning we made our way to the lovely lounge for some eggs and coffee.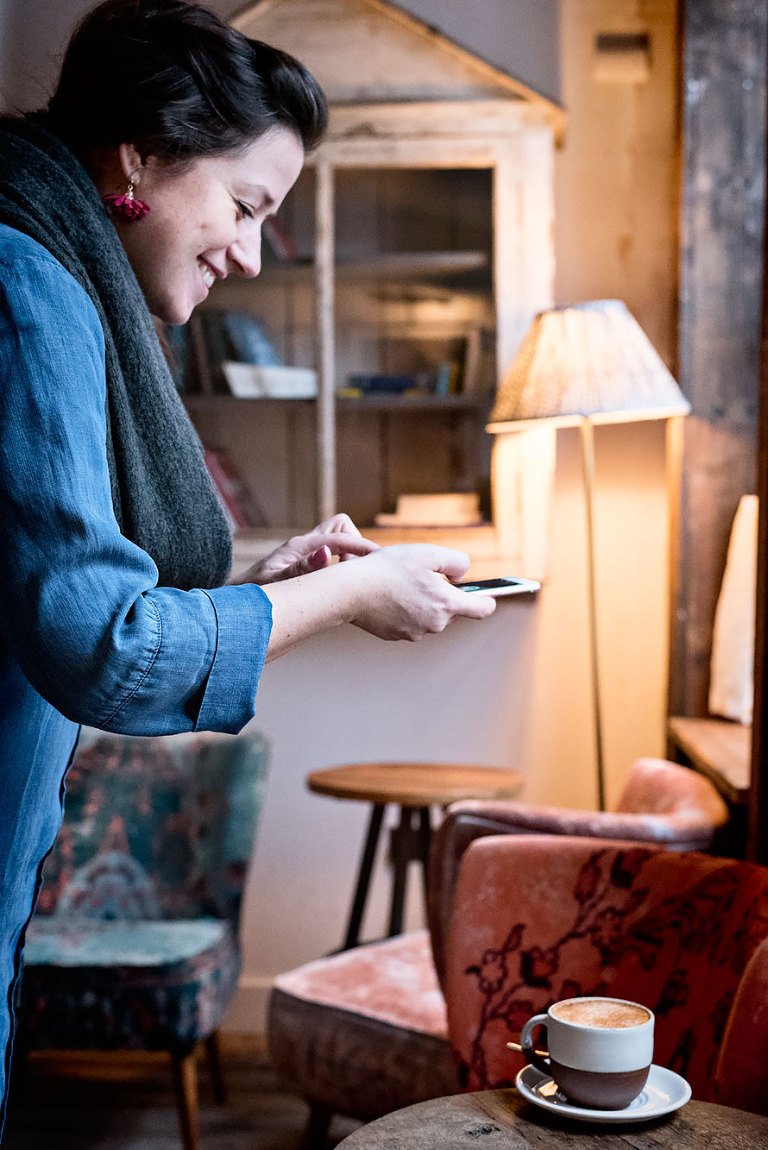 Now if we were able to hide the fact that we're bloggers up till now, we weren't doing a great job hiding it now. Breakfast was served, the cameras and phones came out, food was being moved and rearranged across the table… And the rest of the hotel was looking at us like we were crazy. Which we are of course.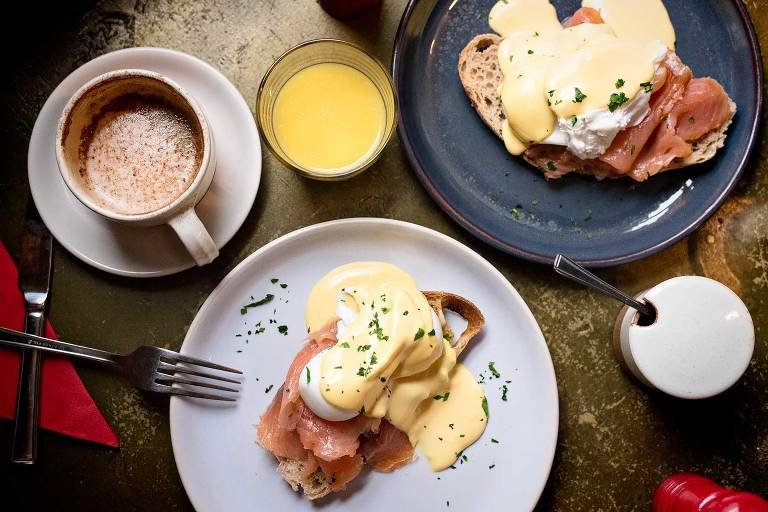 Exploring Penzance
After we'd finished our breakfast (and photo shoot), we went out to explore Penzance.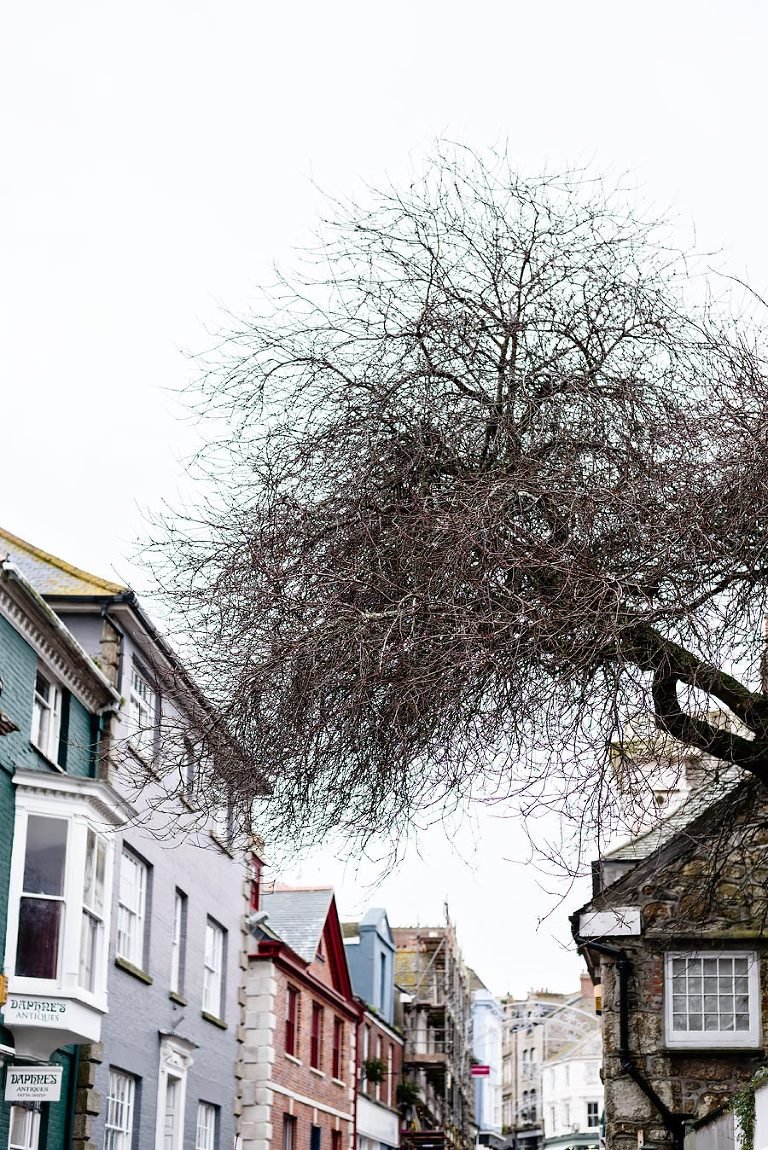 The town doesn't feel that alive this time of year, but it still makes a lovely walk just to wander around. In the distance you can see the island St Michael's Mount facing Mont Saint-Michel in Normandy. Unfortunately closed this weekend, but I would love to visit it someday.
And if you're looking for something special, Penzance has plenty of beautiful and quirky shops to find something you like.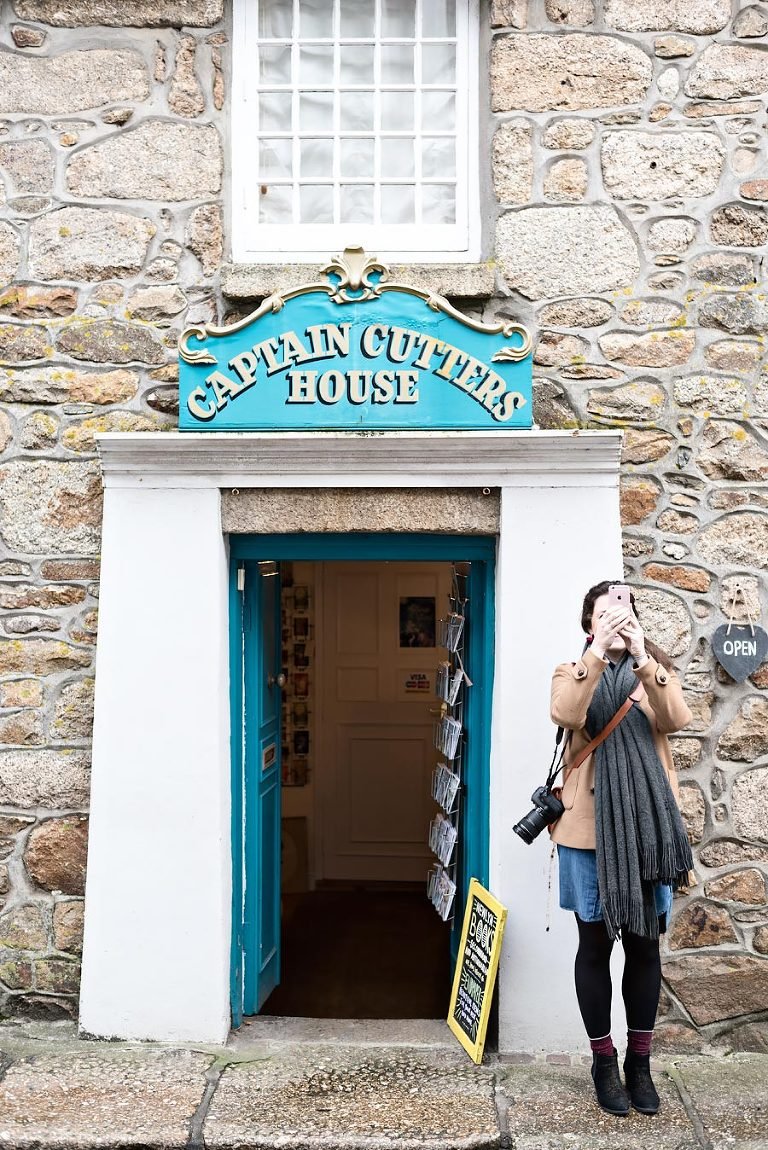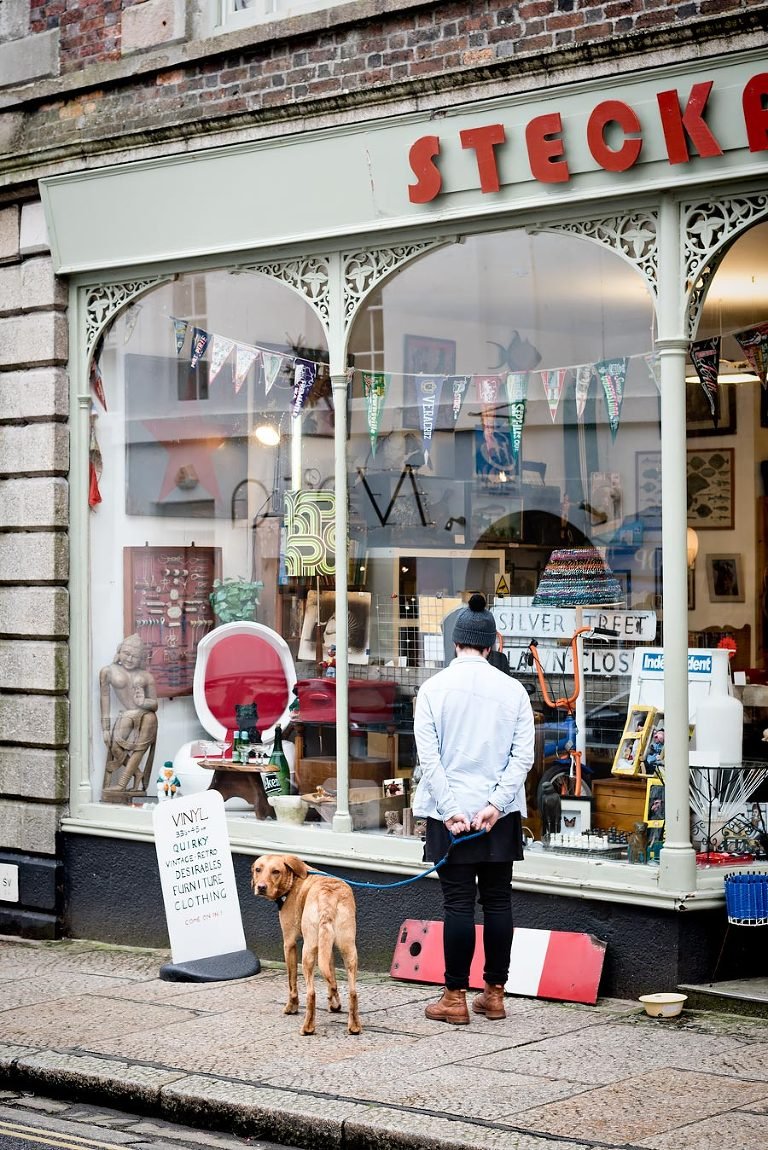 Our Cozy Artist Residence Cottage
Now, back to the hotel. Because when Artist Residence invited us, they asked whether we wanted to stay at their hotel (always a good choice), or…. at their new cottage.
The cottage is located just around the corner from the hotel, so you can use all the hotel facilities, but you'll also have your own place.
We liked the sound of that! And one quick look at the pictures on the website made the decision even easier.
The cottage has three bedrooms, so we all had our own room. They're each decorated in a unique style, two with a kingsize bed, and one room with a bunk bed. I got the bunk bed…
But what I especially loved about the cottage is that we had a small living room – with a fireplace! – and kitchen. Normally when you're staying at a hotel with friends you don't really have a place to hang out and relax.
This cottage is as relaxing as can be. We all love to go out and explore, but this weekend we just really wanted to stay in, read, talk, drink tea and not having to do anything. It's been a busy December month after all.
One of the bedrooms is located on the ground floor, and then you'll find the other two bedrooms plus the bathroom and a separate toilet on the first floor.
Check out that bathtub! Doesn't it look amazing?! We later had a tour of the hotel and cool bathtubs is definitely a thing here. And if you're not into baths, then the rainfall shower does an excellent job too.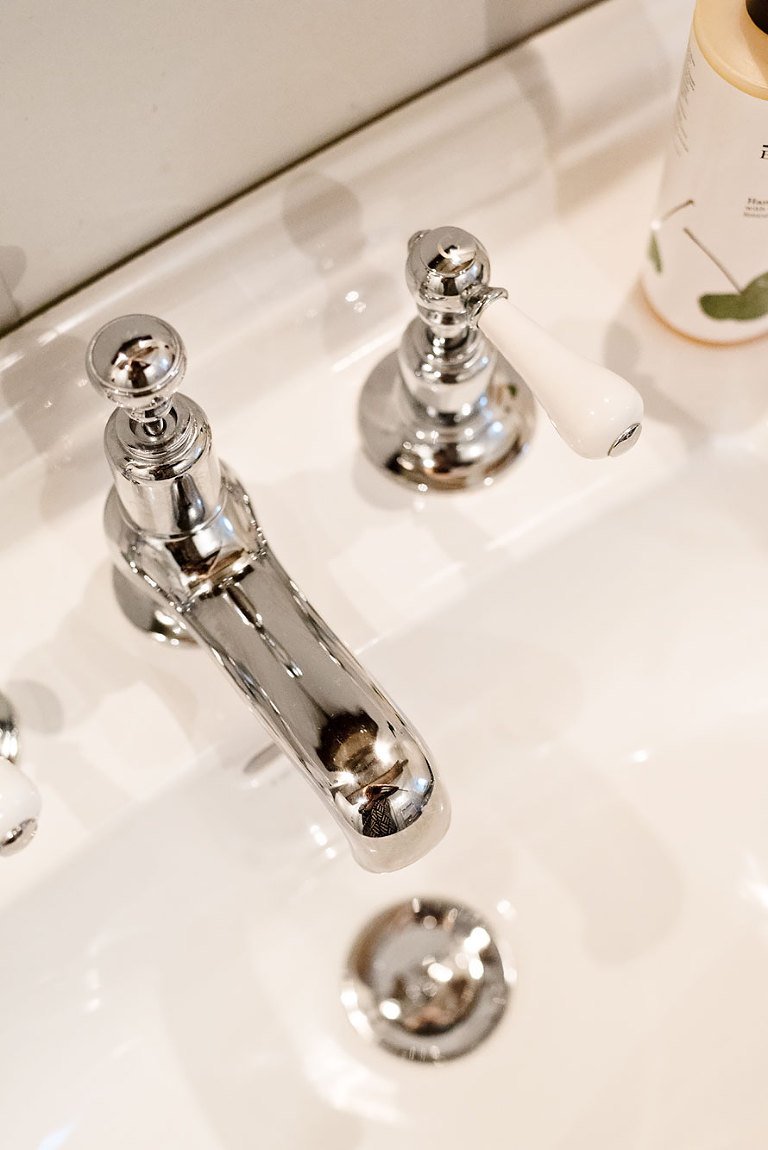 Despite having done our research and finding some good restaurants, we loved our cottage so much that we didn't want to go out on the second night. And that's the good thing about having a cottage: you don't have to.
With a kitchen and a supermarket around the corner you have all you need. Some cheese, wine and steak and it's a Taco Dinner!
The next morning it's time to leave our comfortable cottage. One last breakfast and then back on the train to London. While talking about what we thought of Penzance, the cottage and the weekend in general, we all come to the same conclusion. This was the most relaxing weekend we all had in a long time. Just what we needed.
So any time the craziness of the big city is getting to me I now know what to do. Get on a train and go see some pirates at a cottage in Cornwall.