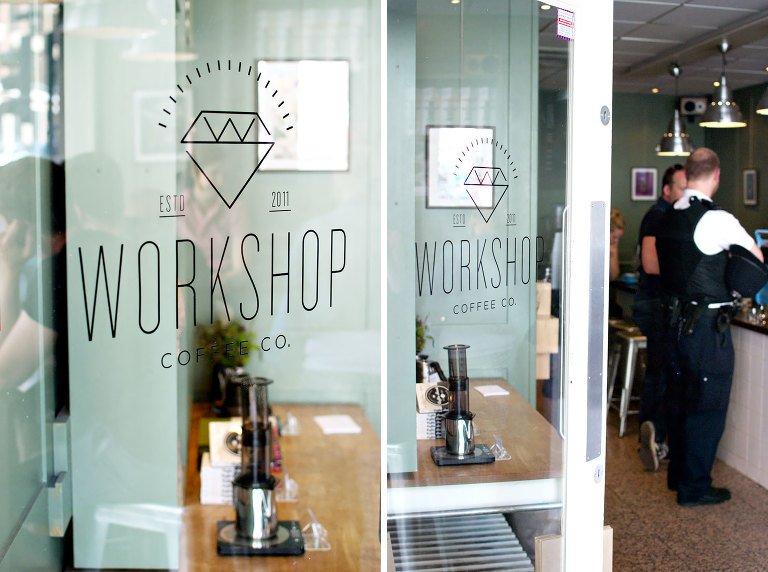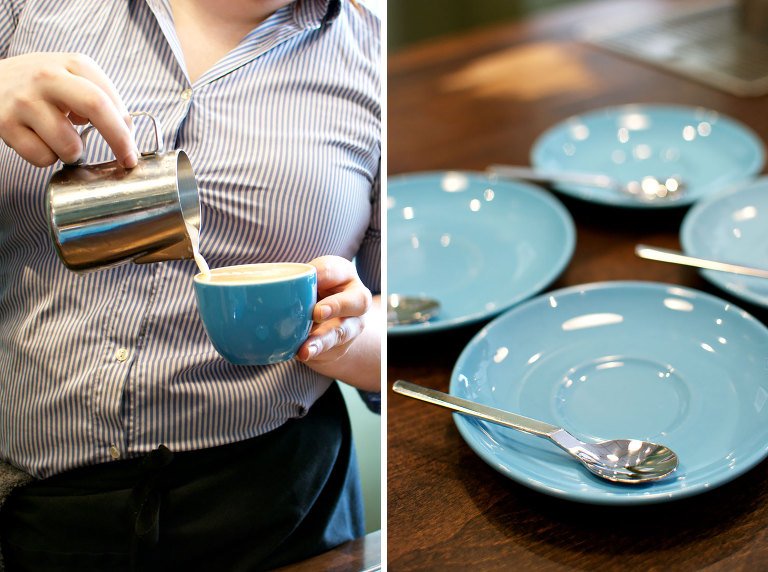 It's sort of becoming a weekend tradition to explore new coffee places in the city. Well, new for me at least. I'm following a lot of other coffee lovers on Instagram which is a great source for coffee tips. One of the places that keeps popping up is Workshop Coffee, so I figured it was about time to go and see if it was as good as it looks in the photos.
Workshop Coffee Bar Marylebone
There are four Workshop Coffee bars in London, but since I was already in the neighborhood I picked the one in Marylebone.
Serving their own locally roasted Workshop coffee, everything about this place feels very 'neighborly'. People sitting on the small bench outside, drinking their coffee. The local policeman walking in to order 'the usual' and with only seatings for 14 people, you almost automatically start chatting with the friendly baristas.
But the real question is of course: how's the coffee? Well, the photos didn't lie. I ordered a flat white and it was very good. Plus, I love the blue coffee cups…They'll make any Instagram photo look nice.