Some people compare notes about where to shop to get the best discounts. What the latest shows are that you have to see. Or what books to read. My friends and I compare notes about brunch places. Which one has the best coffee, the best poached eggs, pancakes…And let's not forget the best interior and lighting. We're talking bloggers here after all, so taking photos of your brunch (#onthetable) is a given.
During these 'the best of' conversations, several people mentioned The Modern Pantry in Clerkenwell as one of their favorite brunch spots in London. I knew exactly where it was, but always had to admit that I still hadn't been there myself. Until this weekend…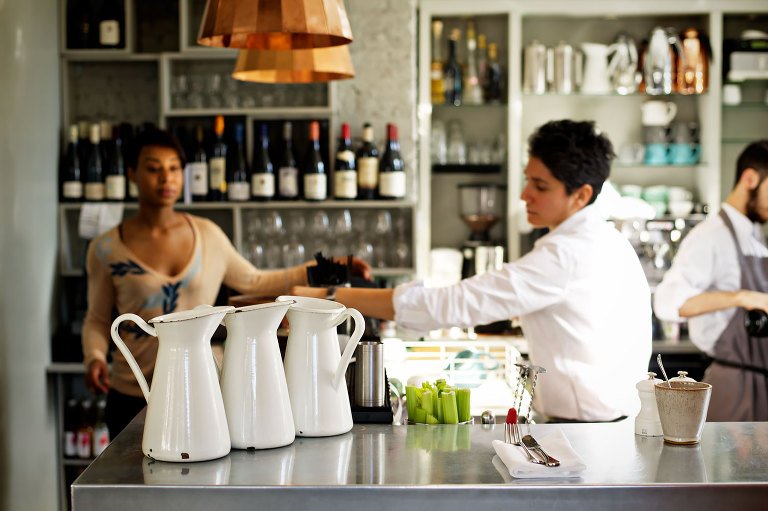 I'd picked a gorgeous day for brunch. A clear blue sky, the sun was shining as if it had to make up for all those grey and rainy days…it felt like spring. Some people were even eating outside. Well, let's not get carried away.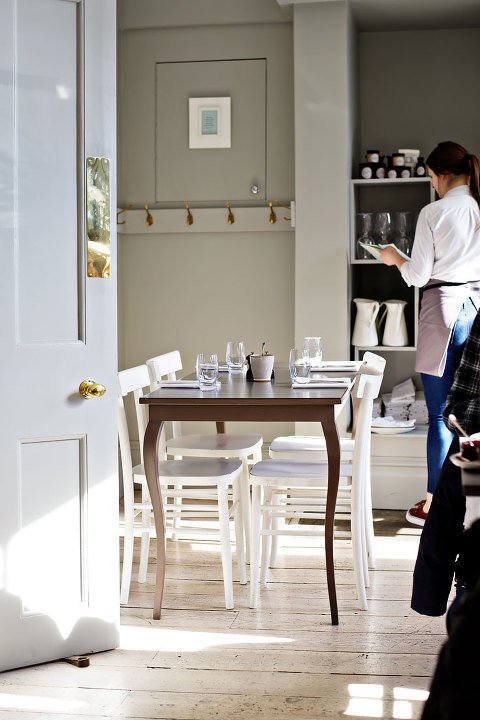 We were seated at a table on the first floor of the restaurant. And did I say anything about preferring a room that's light and sunny? Well, we got it!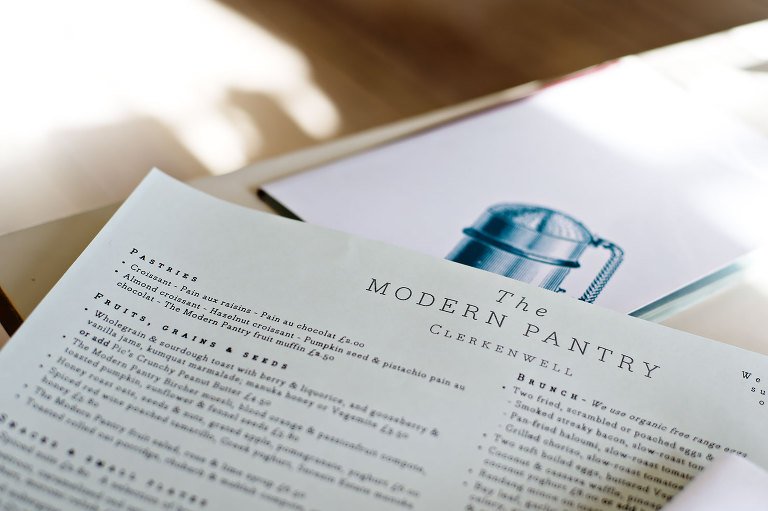 We ordered our coffee and tea and had a look at the menu. The healthy fruits and grains options all sounded very nice, and knowing what our other food plans were the rest of the day that might have been the better choice. But I can never resist poached eggs, especially when they serve them with tea smoked salmon and a yuzu hollandaise sauce. My friend ordered the poached eggs with pan-fried haloumi, which was also super delicious.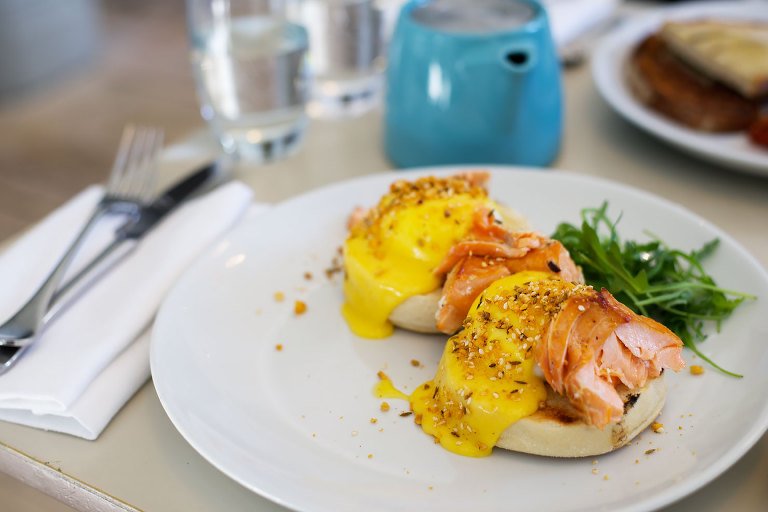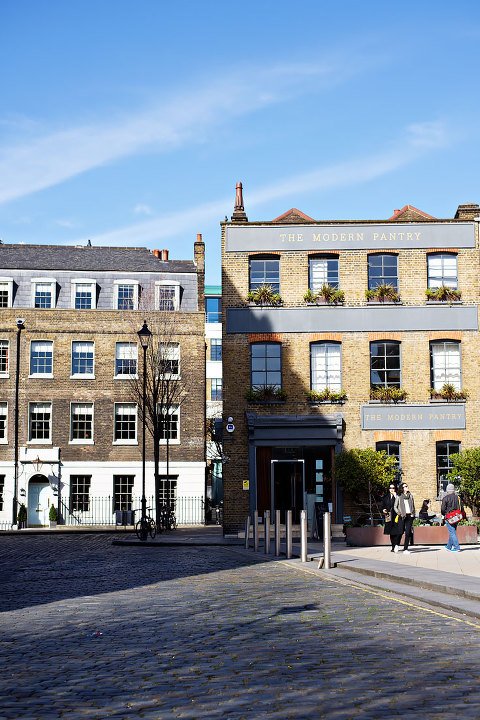 I can now say that I have to agree with my brunch loving friends: The Modern Pantry definitely belongs in the list of best London brunch spots. Delicious food, friendly service and a beautiful restaurant. Next time I'll skip the afternoon tea and dinner plans and follow the example of the people at the table next to us: have both the eggs and the yoghurt/fruity brunch. A two course brunch: Yum!