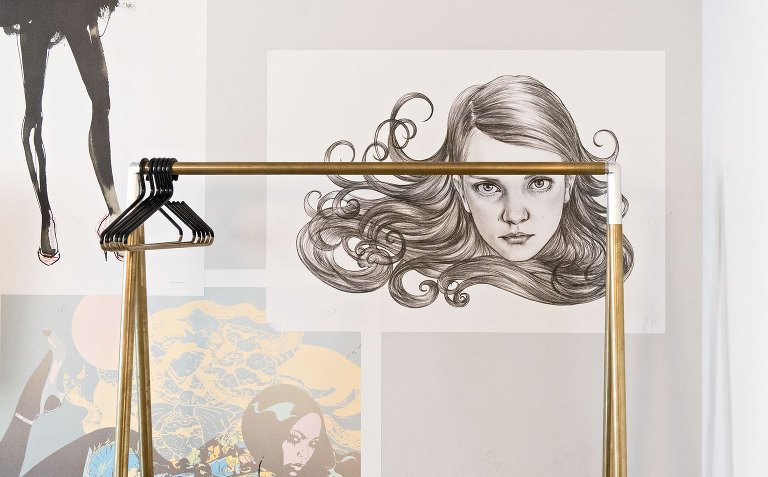 When was the last time a hotel elevator ride made you laugh? At Story Hotel in Stockholm they've thought about all the little details, including how to tell on which floor you are. Second floor: 'My name is Luka, I live on the second floor' (remember this song). Unfortunately we needed a translator for the Swedish (we think) text we heard every time we arrived on the fourth floor where we were staying, but it sounded a bit intimidating which made me even more curious.
Fortunately, there's nothing intimidating about this hotel or the rooms. Our room (The Standard) was simple, but stylish and despite the industrial look of the concrete wall it felt warm and cosy.
With the interior, they're aiming for a 'bohemian chic' vibe with a mix of modern and vintage design. Such as the headboards for the beds, which are the original doors of the apartments that were once in this building before Story Hotel opened in 2010.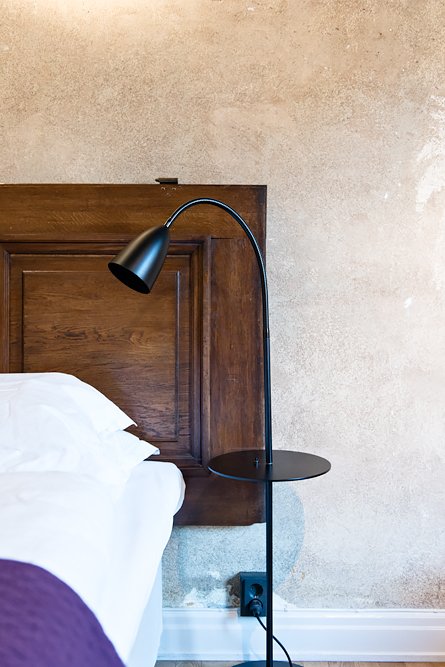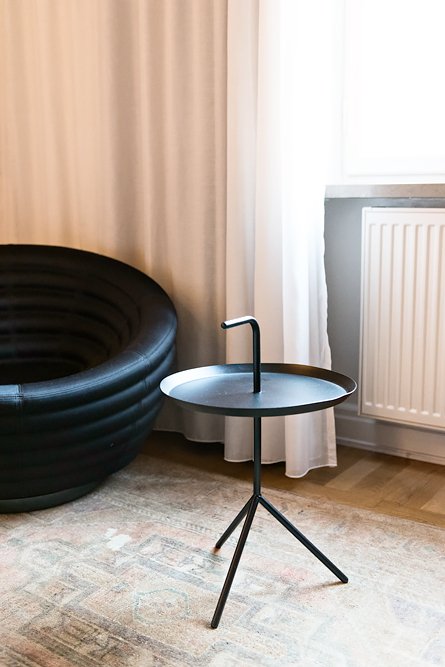 Something you don't see a lot of is staff. There's no lobby, no reception desk or concierge to welcome you or answer any questions. You check yourself in and the door to your room opens with a five digit code that I'd already received per email.
In our case there was someone to help us with the check-in, but it felt a bit less welcoming than for example at citizenM that also offers a self check-in. It all works, and the staff was very friendly, but it feels a bit anonymous when you walk in and out of the hotel without seeing anyone.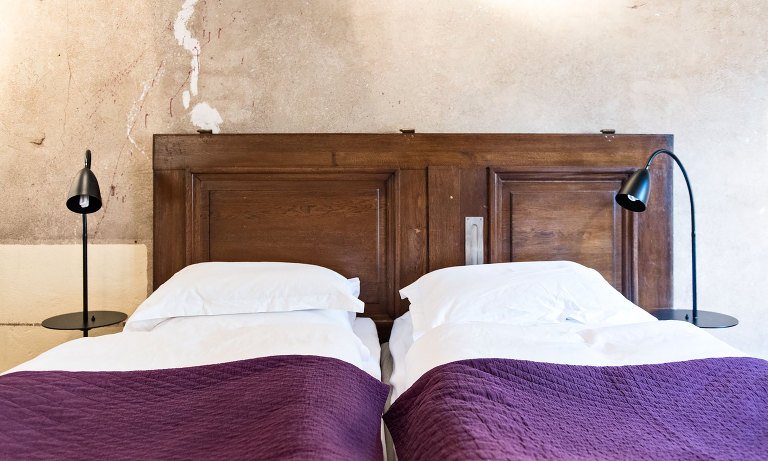 But, back to the room. The bed is super comfy and there's a good free WiFi-connection. And I loved our bathroom. How gorgeous is that sink! Plus let's not forget the rain shower with FACE Stockholm amenities.
The room was also very quiet in that we didn't hear any noise from the hallway or other rooms. But…If you're planning to stay here during the weekend, I would recommend asking for a room facing the backyard as the popular bar downstairs (facing the street) can get very noisy.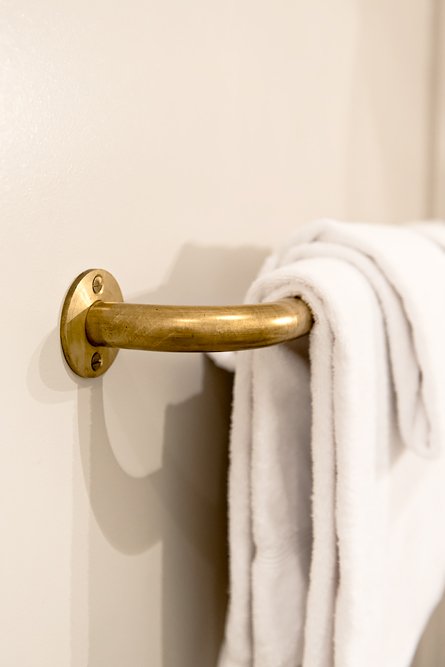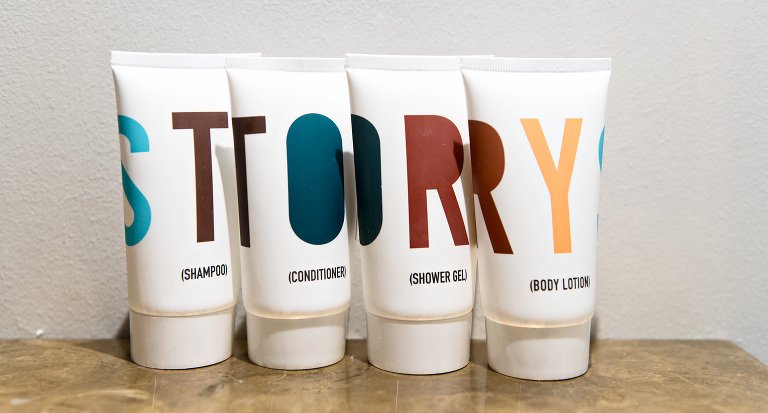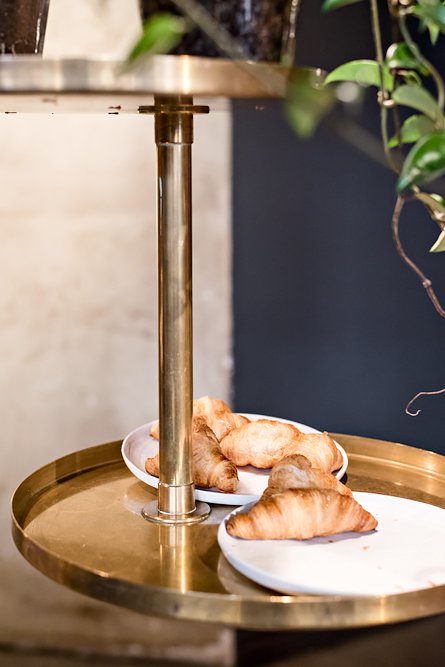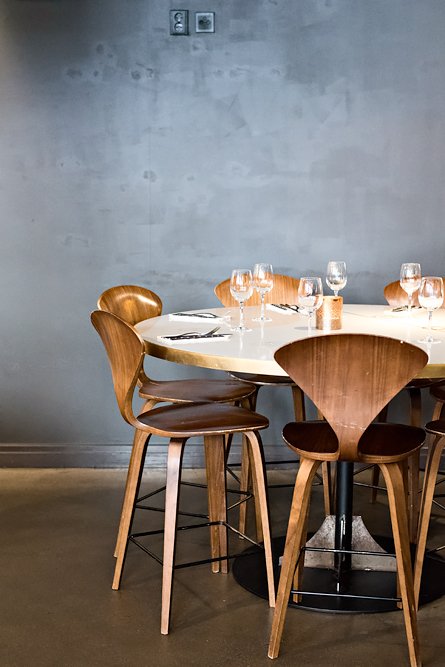 One of my favorite parts of staying at a hotel is the breakfast buffet in the morning. For some reason, more and more hotels don't include breakfast anymore, but not the Story Hotel. Breakfast is included in the price of the room: yay!
The restaurant downstairs – where breakfast is served – looks beautiful. If it weren't for the looks of the other guests I would have kept taking pictures.
Don't expect a huge breakfast buffet, it's quite basic, but it's good and enough to start your day. Plus you need to save some room for those cinnamon buns, right?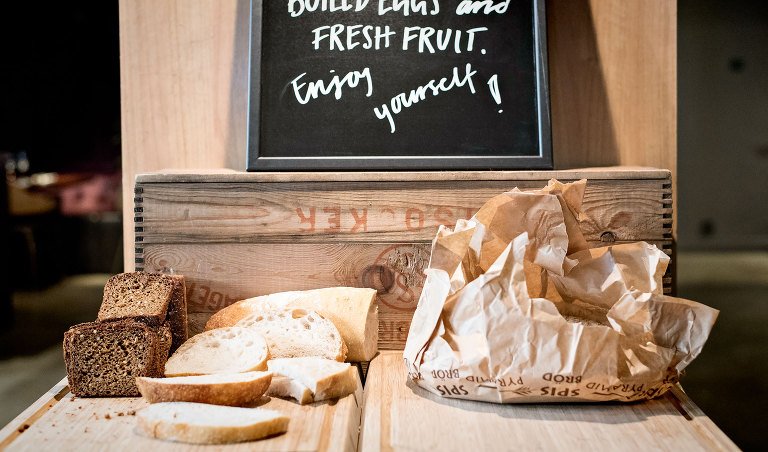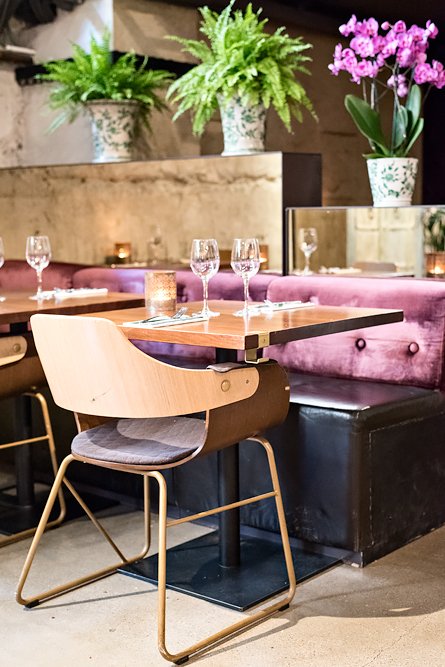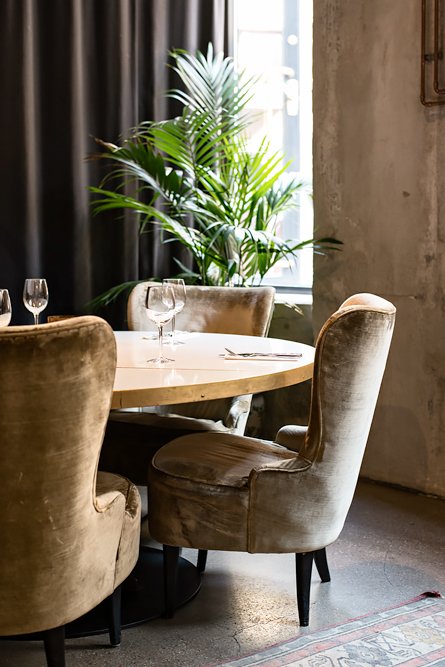 As I said before, there's not really a central lobby if you want to leave your room. However, for a drink or lunch you don't have to go far. The hotel bar – Ling Long – looks just as trendy and stylish as the rest of the hotel and is also very popular with the locals. And there's a cool courtyard garden (with a bar) which is perfect for a nice summer evening.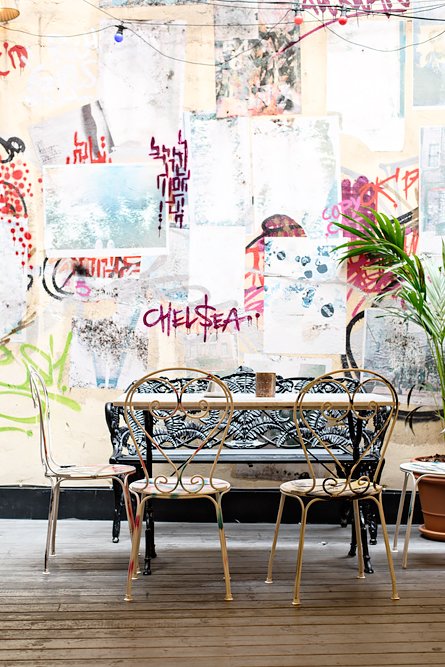 Then there's one important reason to stay at Story Hotel I haven't mentioned yet, and that is the location. For a city trip to Stockholm, the location couldn't be better. It's super central in a nice (chic) neighborhood with a metro station just around the corner. Every evening we only had to walk for a couple of minutes to find a good restaurant.
So, if you're looking for a boutique hotel in the heart of Stockholm and don't feel the need to have a chat with hotel staff about where to find the best cinnamon buns in the city, then this is the place to go!
Website: Story Hotel
Address: Riddargatan 6, Stockholm
Disclaimer: I received a discount on the room for the purpose of this review.