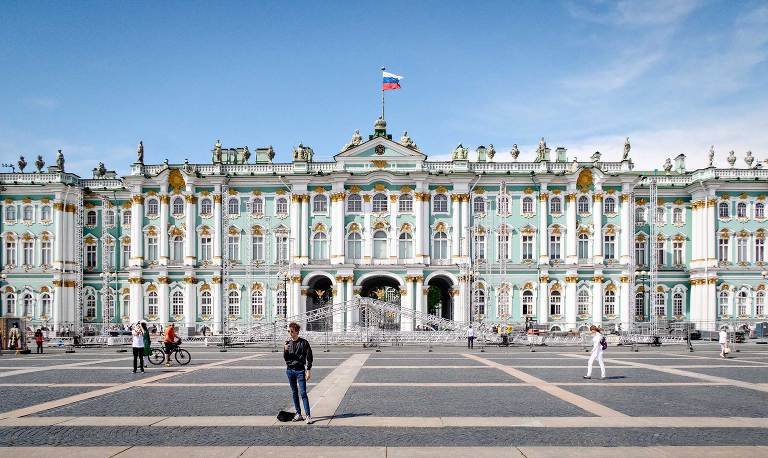 After six days in St Petersburg, I've only scratched the surface of what Russia is like. I am under no illusion that you can get to know a country this big and diverse by visiting just one city. But it is a great introduction to Russia and I leave hungry for more.
Not often have I visited a country where I find its history this fascinating. From the city's founder Peter the Great, the intriguing life story of Catherine the Great (#girlboss), to everything that has happened since the beginning of the 20th century. St Petersburg is a modern city that in many ways will remind you of certain European cities, but its history is everywhere.
Similar to my experience in Rome (which I'd say is the only similarity), the city's Historic Heart often feels like an open-air museum. The Winter Palace, once the home of Catherine the Great where she collected her art and what is The Hermitage today. The Yusupov Palace, home of one of the richest Russian families in the 20th century, but mostly known as the place where Rasputin was assassinated. The Church of the Savior on the Spilled Blood where Tsar Alexander III was assassinated in 1881. And wait for the bus to take you to Catherine's Palace and Alexander Palace (the last and favourite residence of Tsar Nicholas II) and you'll be standing in front of a giant Lenin statue.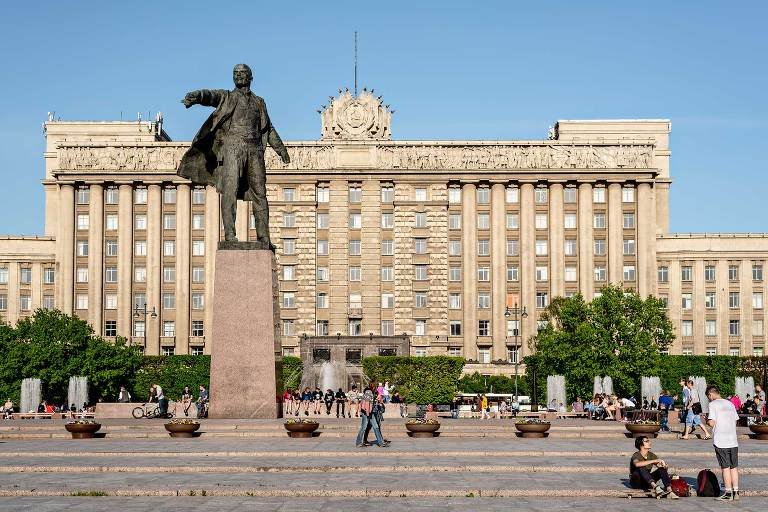 There are many ways to explore St Petersburg, but we decide to focus on the places that will teach us more about that history. I'll be sharing all my tips for things to do in a future post.
Many people combine St Petersburg with Moscow, where most time will be spent in Moscow. But St Petersburg is such an interesting city and a lot bigger than I thought, so I'm glad we have four full days to see the many things that 'SPB' has to offer. Moscow will have to wait until next time.
How to get a Russian visa?
It's been a while since I needed a visa to travel, but I need one to travel to Russia. It's not a very complicated process, but it does involve a lot of paperwork and I'm glad when I can finally collect mine in The Hague. You can start your application up to 90 days before your trip. You won't need that much time, but to avoid any last-minute stress don't wait until the last moment.
The paperwork you need is different for different countries. Jess (American passport) has to list all the countries she has been to in the last couple of years, which they don't ask me. But I need a letter from my health insurance company stating that I am covered in Russia, which apparently they don't need from American visitors. Also, Jess has to pay three times as much for her visa than I do.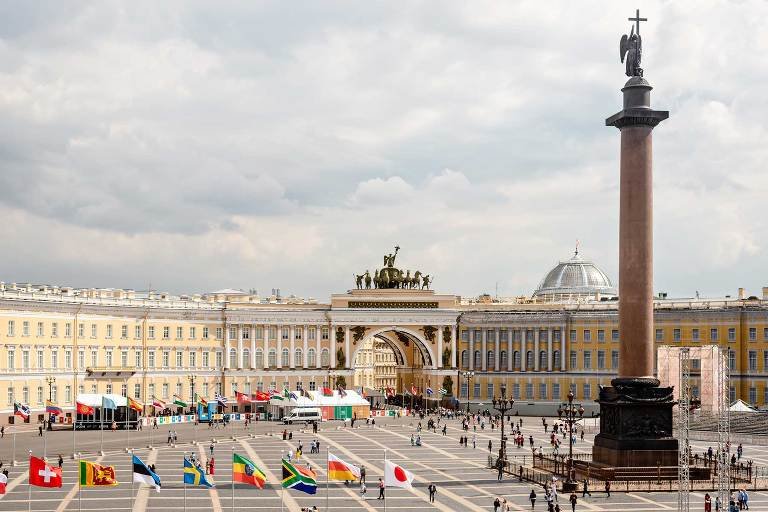 Getting a visa invitation letter
The most challenging part is getting an invitation letter. If you're travelling with a tour company they'll provide it, but otherwise you can ask your hotel to send you one. There are hotels that simply offer a form on their website and after paying a small fee you immediately receive the document via email.
As much as I like our hotel in St Petersburg, I can't get them to send me the letter. They're saying they will but after reminding them for the millionth time I'm giving up. Fortunately, there's another way and that is to go to websites that offer Russian invitation letters. I'm using Express to Russia (which comes recommended by Lonely Planet) and it works the same as the hotel website form. After paying online you receive the letter via email within a couple of days and you use their information on your visa application.
With all that paperwork I'm expecting it will take some time to get into the country when you arrive in St Petersburg, but actually that all goes very smoothly and I quickly find myself in a taxi driving to our hotel.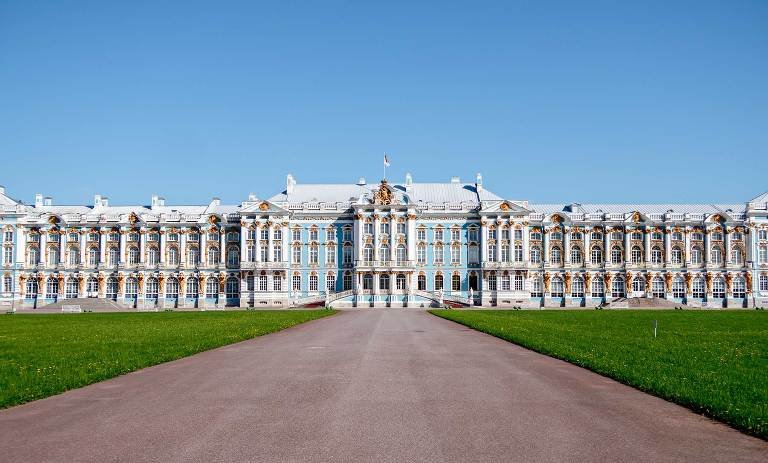 How to go from St Petersburg airport to the city
The cheapest way to get from St Petersburg Pulkovo Airport to the city is using public transport. There's a good metro system but it doesn't go to the airport. So if you want to use public transport you'll need to take a bus to Moskovskaya station and use the metro from there.
Another option is getting a taxi. Unfortunately, this is not as easy as it sounds but works perfectly if you know where to go and what to do.
There are taxi and limousine service desks in the arrivals hall (in addition to random men shouting 'taxi!'), but you should ignore them (they're more expensive). Instead go outside where you'll find a grey taxi stand with the word TAXI written on it. Tell them where you want to go and they'll give you a price. Jess and I got a different price for a ride to the same hotel, so it's not a very transparent pricing system. Pay for your ride upfront and you get a ticket with the type of car and its number plate that you need to look for.
From the airport it's one straight line into the city, but it can take a long time because of all the traffic. The distance to our hotel is 20 km but takes me an hour. Fortunately, the car is comfortable and trying to have a conversation with a Russian taxi driver who doesn't speak English can be very hilarious. Every time we understood what the other was trying to say was a small victory.
When I arrive at the hotel I can't wait to start exploring this interesting city. But since there's so much to share about all the things to do in St Petersburg, I'll save that for a next post.

More blog posts about St Petersburg
St Petersburg Guide (Part 2): Things to Do on Your First Vist (+ Video)