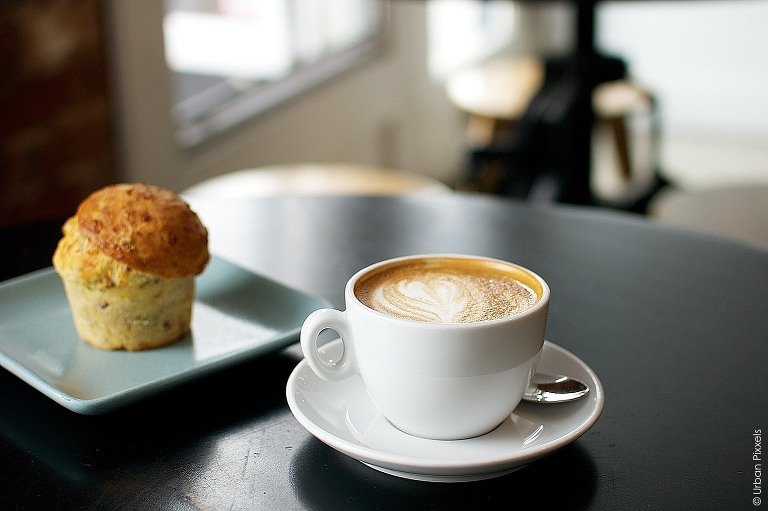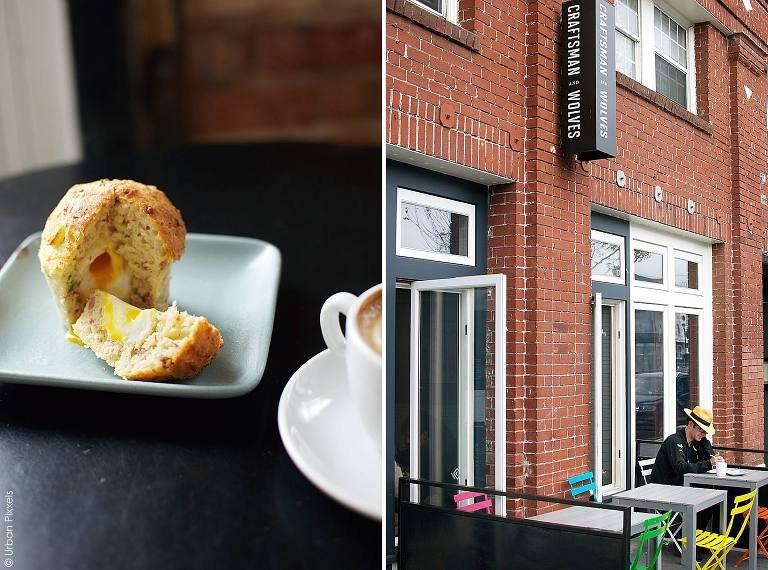 The question for me when I started planning my trip to San Francisco was not so much what to do, but rather where to eat. Right before I left, Condé Nast Traveller dedicated a whole feature on the new foodie capital of America, and they were right. Farmers' markets, street food, trendy coffee bars and people standing in line for the best pastries in town…Where have I seen this before? So if you're planning a trip to the city, here are my favorites.
Since you can't explore the city on an empty stomach, start your day at Craftsman and Wolves in the trendy Mission district. They call themselves a contemporary patisserie and they sure know how to turn a classic into something special. Have their 'Rebel Within', a savory muffin with a runny egg inside: delish!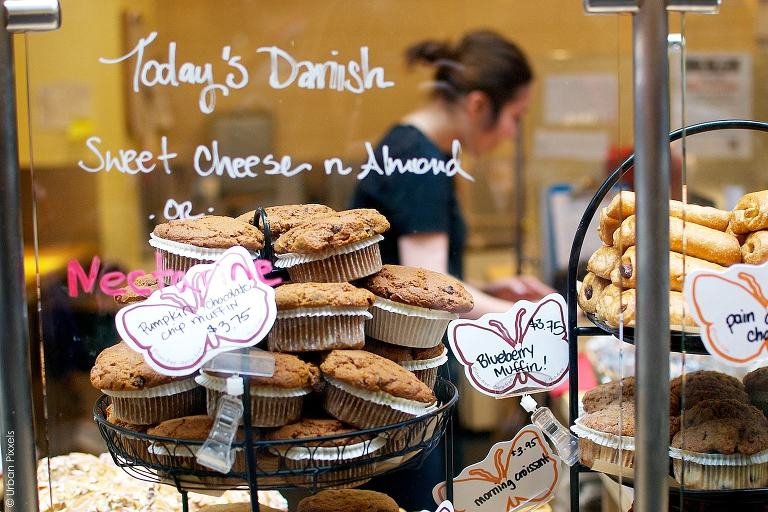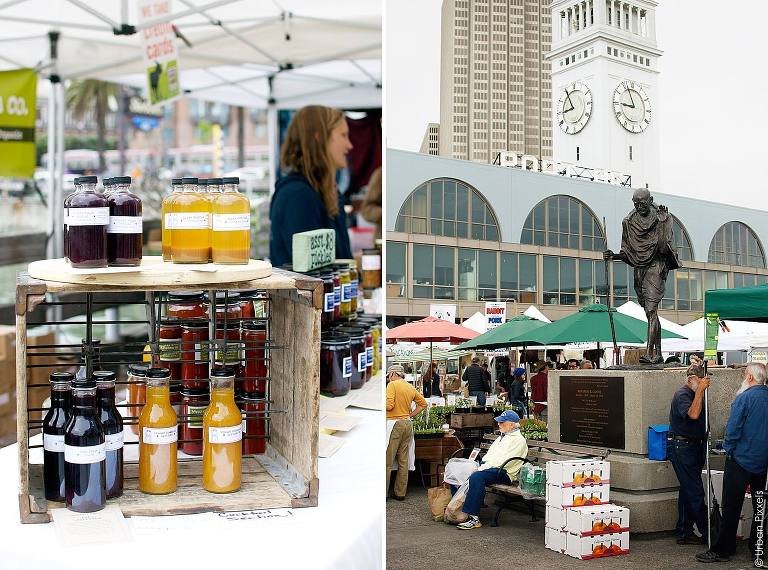 The Ferry Building Marketplace has everything a food lover is looking for. Go on a Tuesday, Thursday or Saturday and you get to enjoy the Farmers Market by the water as well. You'll find the longest queue in front of Blue Bottle Coffee, which is one of the most popular coffee bars in the city. If you love coffee, make sure to try theirs before you leave, but visiting one of their other locations will probably save you some time waiting (I went to their café on Mint Plaza). And I think I liked my cappuccino from the Sightglass Coffee truck on the farmers market (only a short waiting line) even better.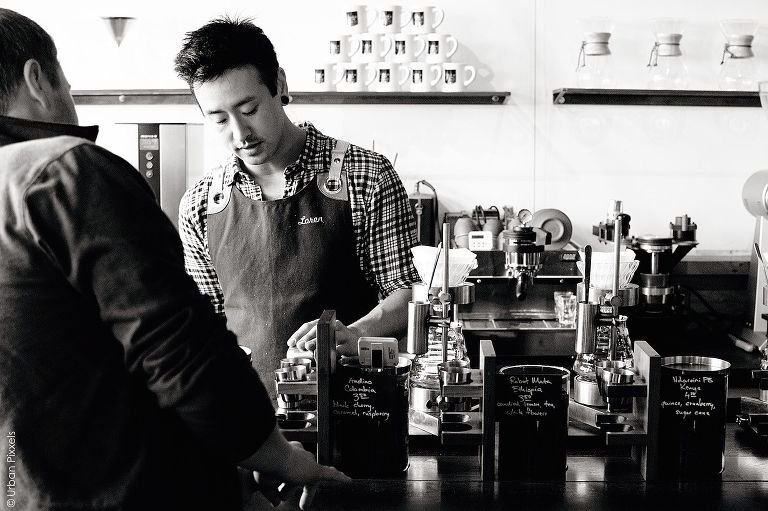 Talking about coffee… The ultimate trendy coffee hotspot must be Four Barrel, also in the Mission District. The waiting line started as soon as I walked in the door, but I had no trouble finding a seat once I got my coffee. It surprised me that they didn't have wifi, nor did the other places I went to. So you have no other option than to unplug, wake up and smell the coffee.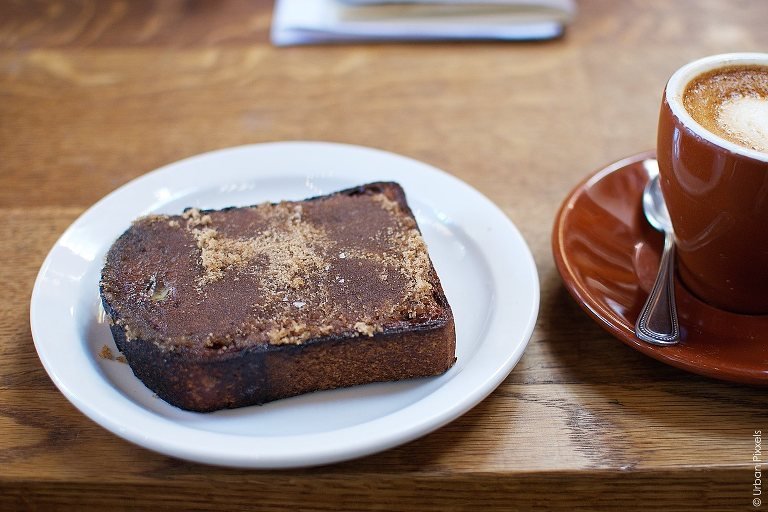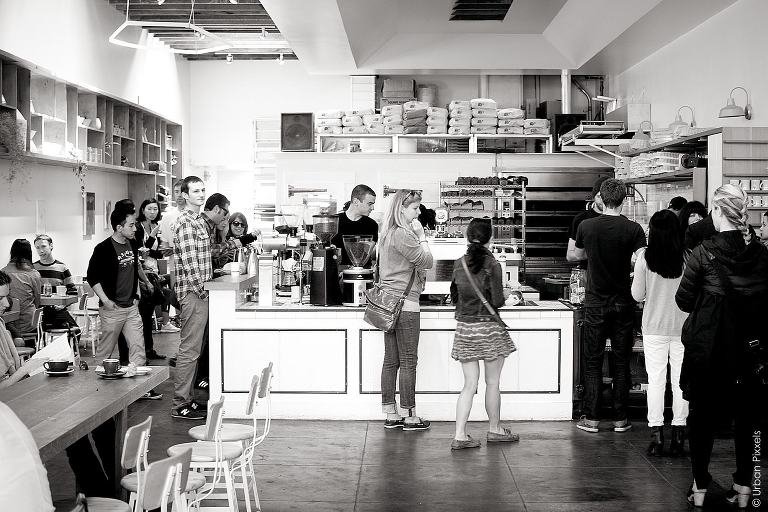 You're now probably wondering when I'm going to mention the hipster toast. Well, here it is. The latest food craze in San Francisco is…toast. Not your British slice of white bread, half-burned toast. No, at The Mill you get thick artisan cinnamon raisin bread with a lavish spread of butter, dark brown sugar and cinnamon (or one of the other 3 bread/spread combinations). Is it good? Oh yes it is! And even though there's a waiting line here as well, they're very efficient in taking your order and preparing your toast while you wait.
Some people were shocked that they charge almost $4 for one slice, but these people haven't been to London yet…