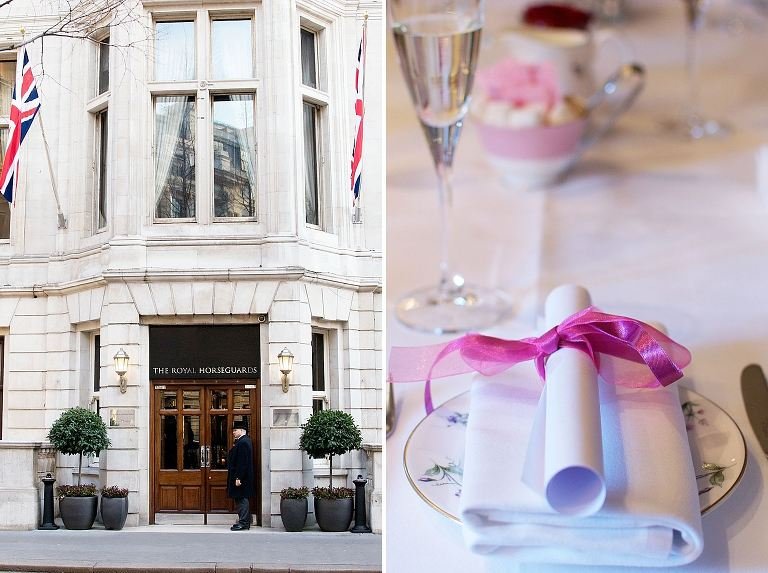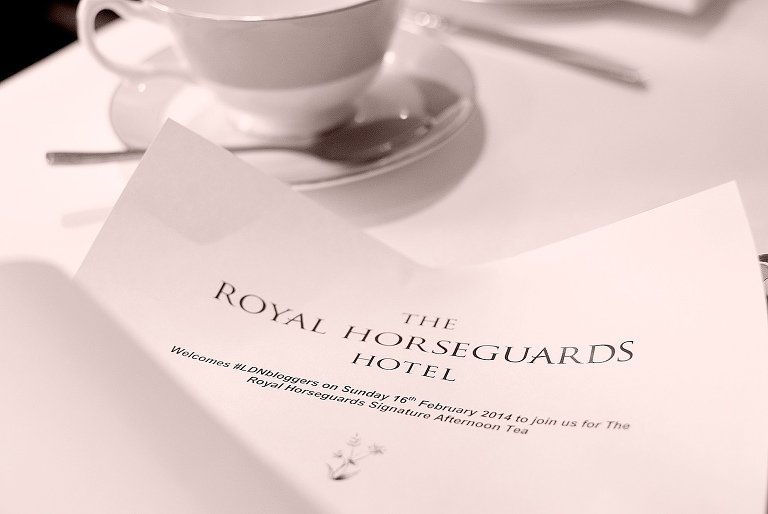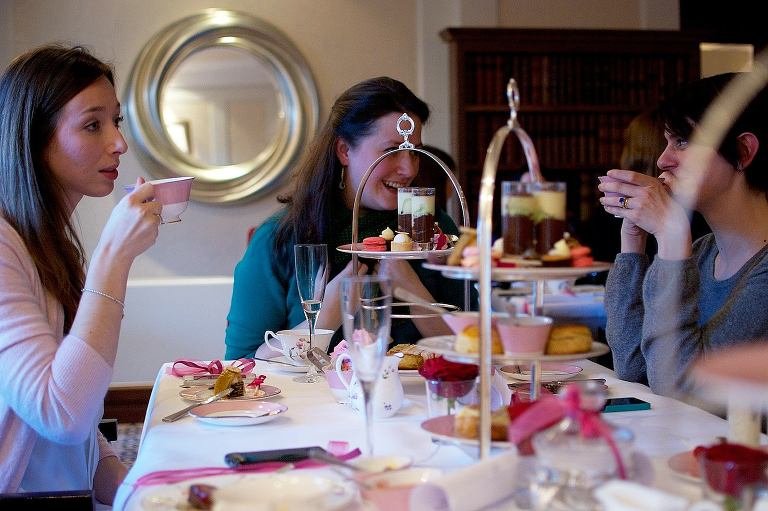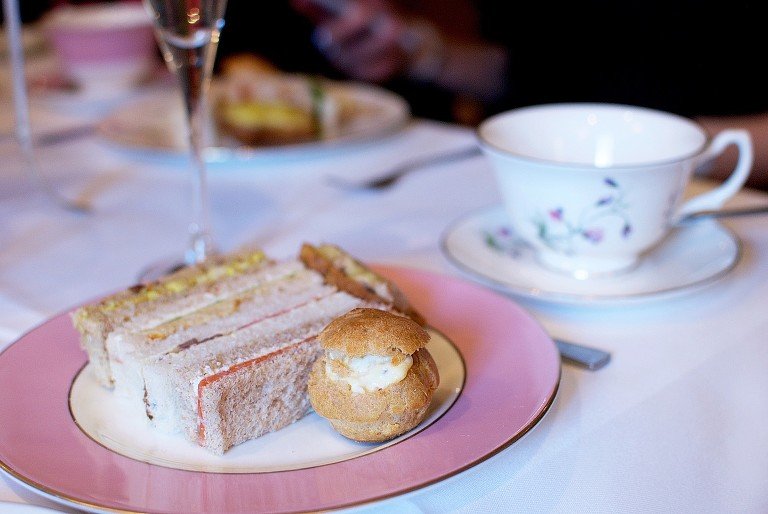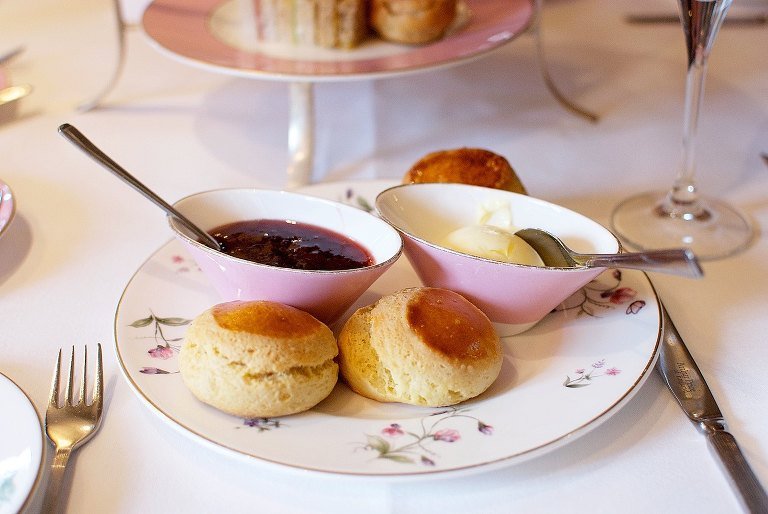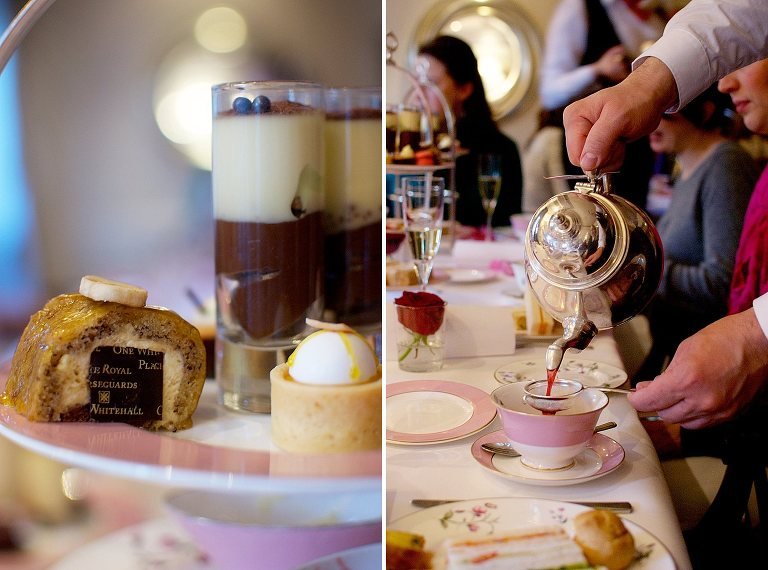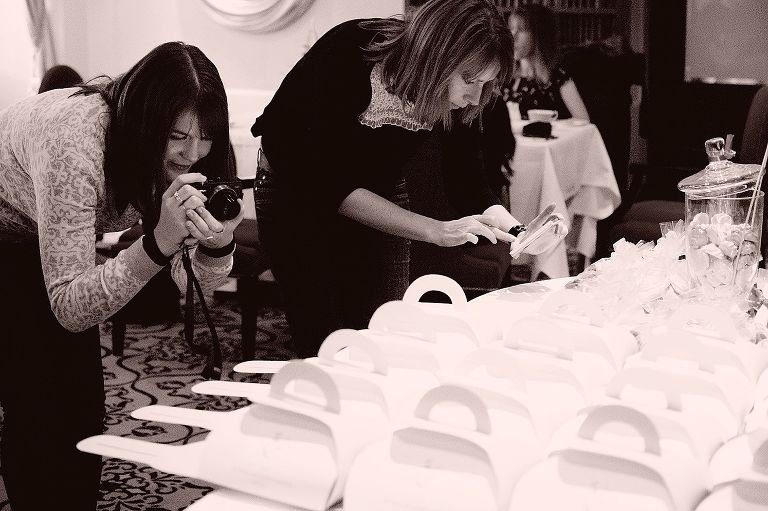 When I walk into the elegant lobby of The Royal Horseguards Hotel, I'm being welcomed by chef Ben Purton himself. 'I already thought you were a blogger.' Really? What gave it away? The handbag big enough to fit a DSLR camera? The slightly hungry look, scanning the room to find other lady bloggers with scones?
It's a beautiful sunny day and I'm meeting 20 bloggers for the second #LDNbloggersTea (that's what blogging does to you, you start talking in hashtags) organized by the lovely Selena.  We have our own private room, so we won't get any strange looks when we take photos of every single detail.
It's been a bit of a crazy weekend, moving to a new apartment on Saturday and then the obligatory visit to Ikea on Sunday morning. But as you must know by now, I can't say no to an invite for afternoon tea. Especially with such a great group of people.
Our tables have a 'pretty in pink' decoration theme with pink crockery and a pink ribbon around our menu. Chef Ben has put together a traditional but great afternoon tea for us. After some bubbly we start with the savoury finger sandwiches: coronation chicken, cream cheese and smoked salmon, hummus and cucumber, and roast beef and horseradish. Then, of course, home made scones followed by an impressive tray of pastries. Mango curd tarts with coconut marshmallow and mango glaze, pink peppercorn and strawberry ganache stripy macaroons, just to name a few. Yes: impressive.
If I wasn't already tired enough from moving house, I finished the afternoon almost in a sugar coma. But it was definitely worth it. And it's so nice to enjoy an afternoon tea where everybody understands that it's just common courtesy to let others Instagram their food first before touching it.
At the end they gave us a little bag with chocolates to take home with us, and some nice looking 'doggy bags' to put them in. But what blogger needs a doggy bag? That's why we carry around that large handbag with us: to bring home all the goodies.