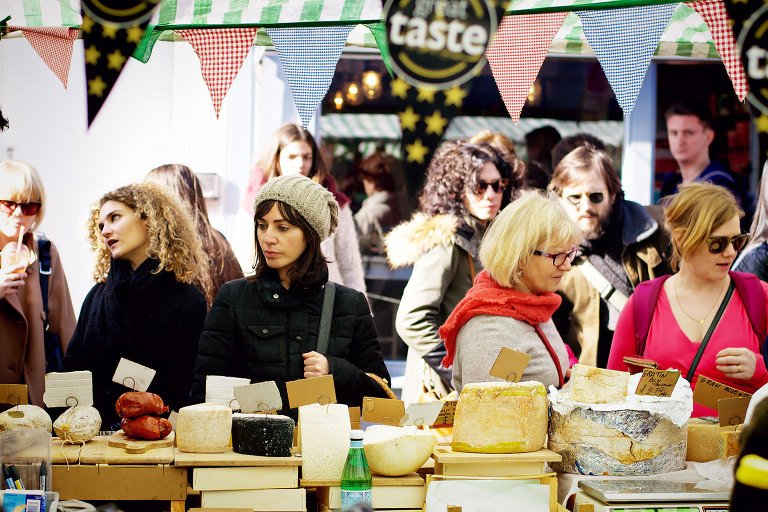 If there's one thing I love doing on a sunny Saturday in London – well, apart from having brunch obviously – it's combining a visit to Broadway Market with a walk along Regent's Canal. There are many farmers' markets I like in London, but Broadway Market is the one I keep going back to. It's less touristy than Borough Market, but a lot bigger than Maltby Street Market. Plus it's the best place to casually observe hipsters in all shapes and forms.
I've blogged about this market before, but what I hadn't shared yet is what comes next: walking along Regent's Canal.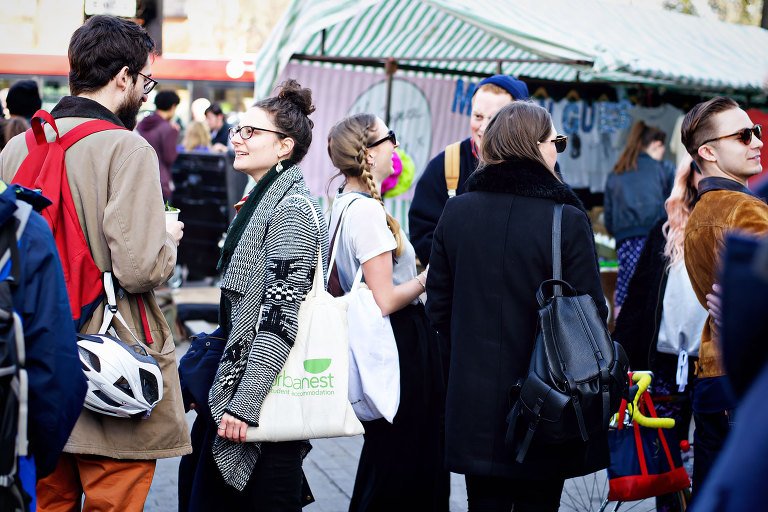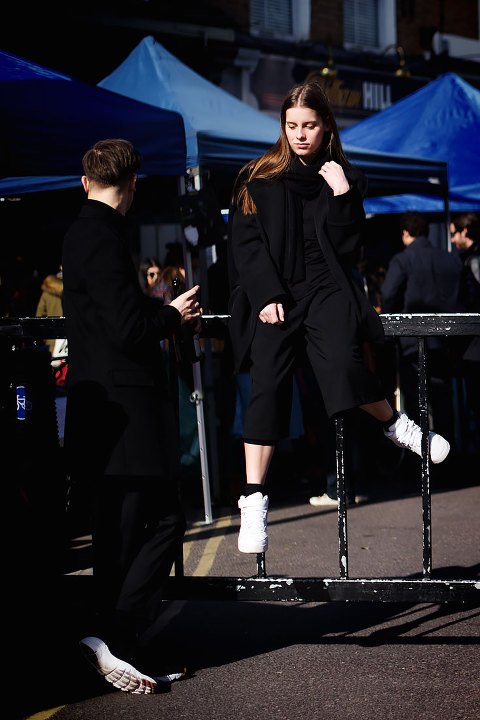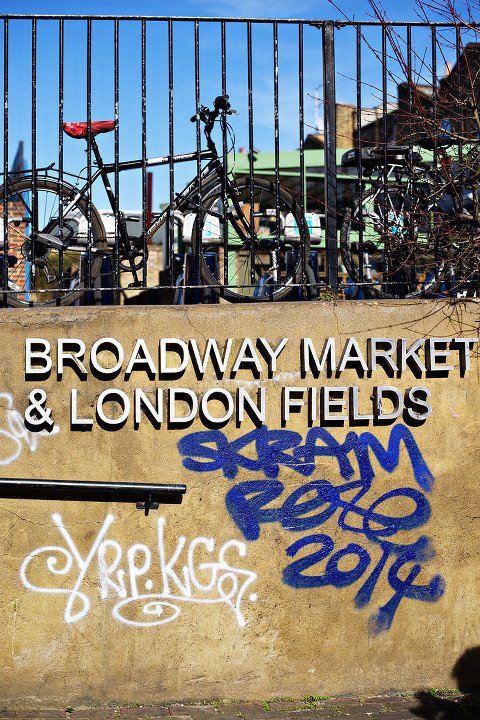 When you think of water in London, the Thames is of course the first thing that comes to mind. Actually, if you don't have much time to spend in London, but still want to see most of the famous landmarks, a walk along the South Bank is probably the best approach. I like the South Bank and the Thames. But I love Regent's Canal. 
The canal is 13,8km long, but my favorite part is between Broadway Market and Angel. On a cold and rainy day there's not much to see, but on a sunny Saturday all the locals are either shopping at the market or enjoying the sun along the canal.
Including Russell Brand, who I believe is the first celebrity I've spotted in London in two years. We obviously played it cool, unlike the people walking in front of us who turned around and started chasing him…(Which I probably would have done as well if it had been Benedict Cumberbatch).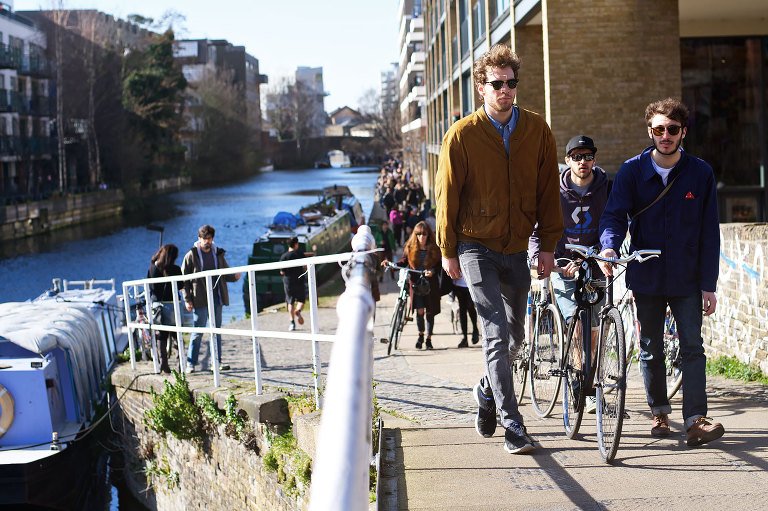 So apart from running into the occasional British celebrity and admiring the colorful houseboats (which is not that impressive if you're from Holland), what else is there to do? Well, who would I be if I didn't talk about coffee?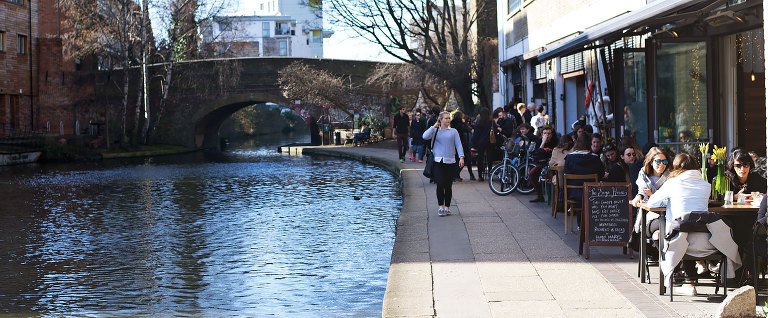 Of course there's coffee! Actually, it was too warm for coffee, so I had some juice, but…halfway between Broadway Market and Angel there are some cute canalside cafes. Including the Towpath Café which is where we stopped for a drink.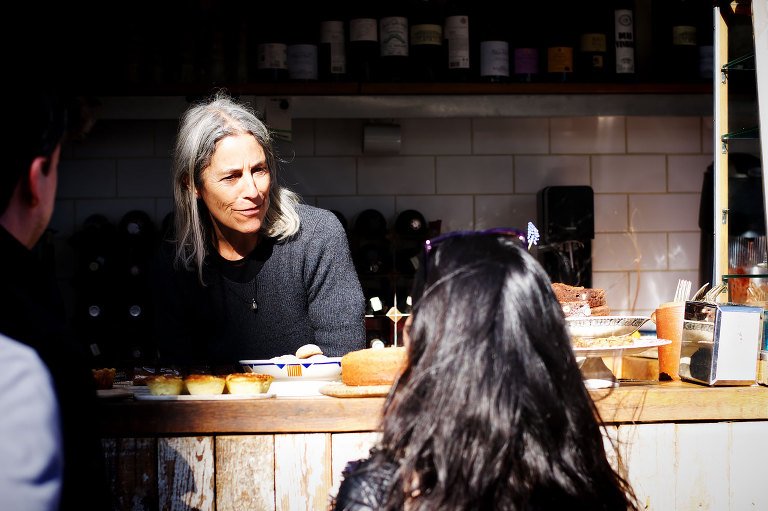 This is Lori de Mori (what a cool name!), an American food writer and owner of the Towpath café together with her husband, food photographer Jason Lowe. 
See: Coffee!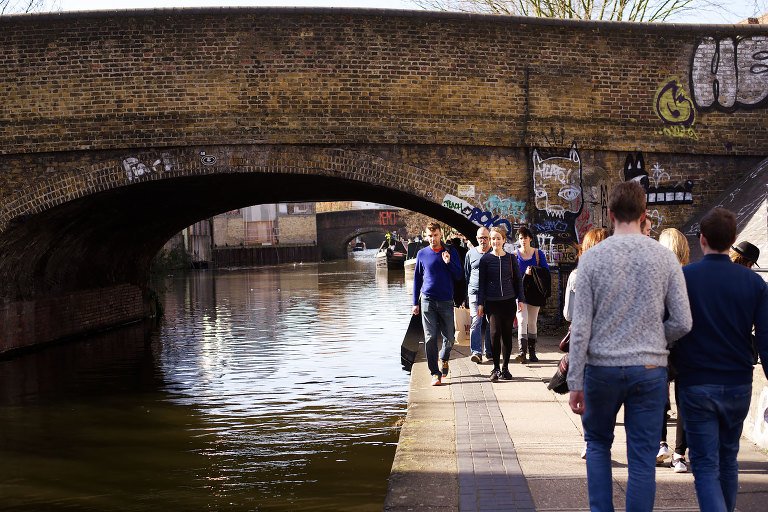 But the thing about Regent's Canal is that it doesn't need the landmarks or even the cafes and galleries, it's just a very nice walk. No cars or buses, only pedestrians and a couple of cyclists. After a stressful work week, being here always helps me to relax again. Plus a long walk makes me feel less guilty about tasting all the good food at the market…