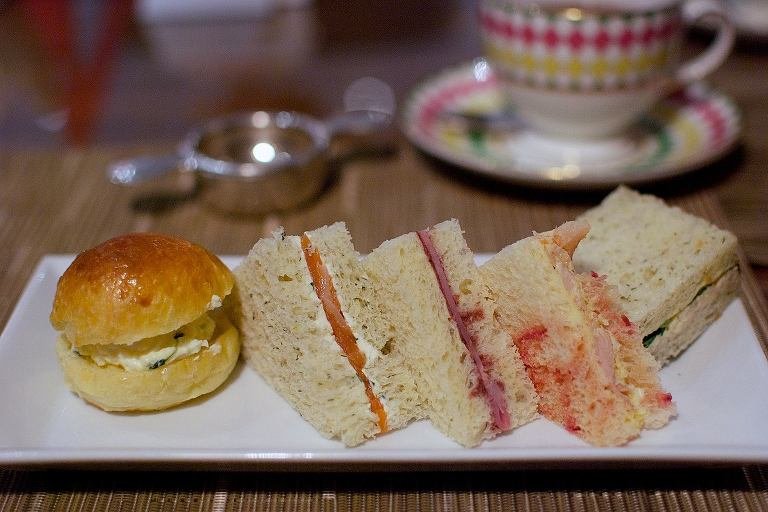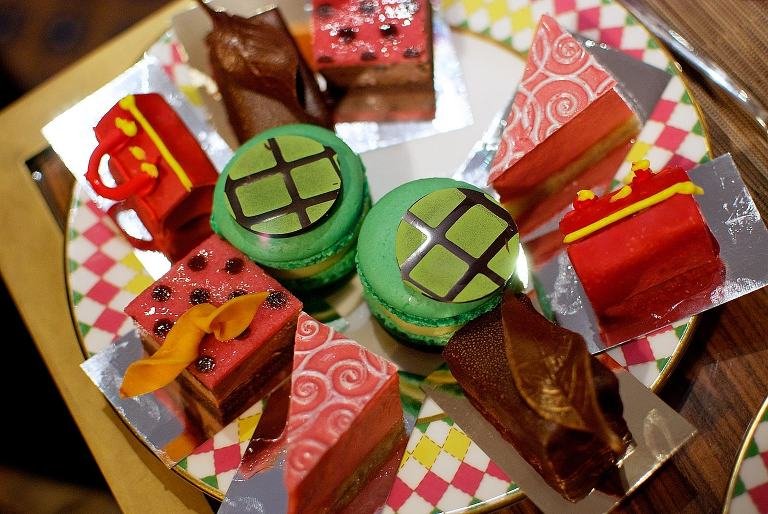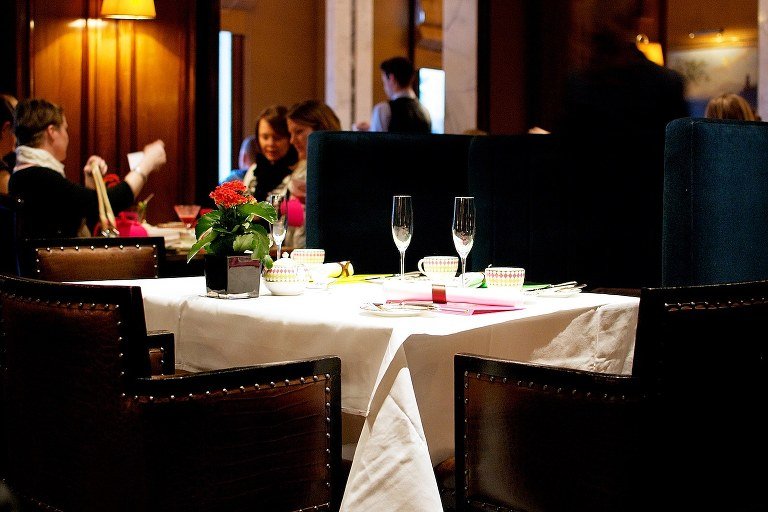 What do you get when you combine women's two great loves, fashion and tea? An afternoon tea for fashionistas, or better said: a Prêt-à-Portea at the Berkeley in London.
This particular afternoon tea had been on top of my London to-do list ever since I moved to the city. Cakes inspired by the latest catwalk trends? Who can say no to that? So when two Dutch friends announced they had booked their ticket, I made a reservation right away. Even two months in advance there was hardly a seat left available which shows I'm not the only one who likes cakes, tea and fashion.
Needless to say that except for the waiters there were hardly any men in the restaurant. It's the all-time, typical 'girly' thing to do in London. And with every fashion season, the menu changes.
The Autumn/Winter 2013 collection started with a selection of tea sandwiches. Which were delicious, but we couldn't wait to try the cakes. Our first response when the cakes arrived – Dutch as we are – was 'do we need to share'? Even though there were many – many (!) delicious treats on the tray, there weren't 3 of each.  And if there's a chance of eating an autumn red Yves Saint Laurent Victoria sponge cake bag, nobody will take that away from me. But there was no need to worry, because you could order more as often as you'd like. And so we did…
With the menu comes a separate 'inspiration from the catwalk' card that shows the photos that inspired the chefs to make their creations. This definitely makes the whole experience more fun as not every cake has a recognizable shape of a fashion item. For example the polka dot cake is inspired by a Miu Miu dress that has a similar print and an orange neck scarf that is worn by the model in the picture. And a quilted Jean Paul Gaultier dress was turned into a gold banana and caramel crémeux with passion fruit compote and a leopard-print chocolate shard.
This afternoon tea is definitely not the cheapest option, but if you feel you've had enough cucumber sandwiches or scones with jam and clotted cream (is there such a thing?), then this is the most creative alternative I've come across so far. I can't wait to see and taste the next fashion collection.