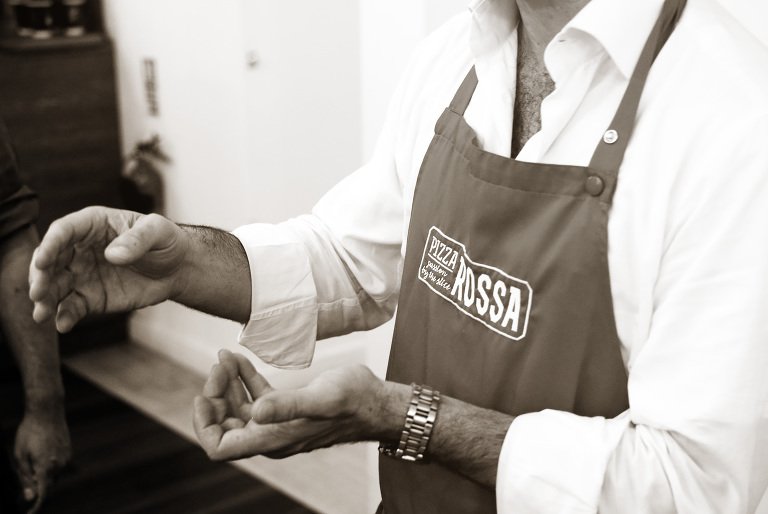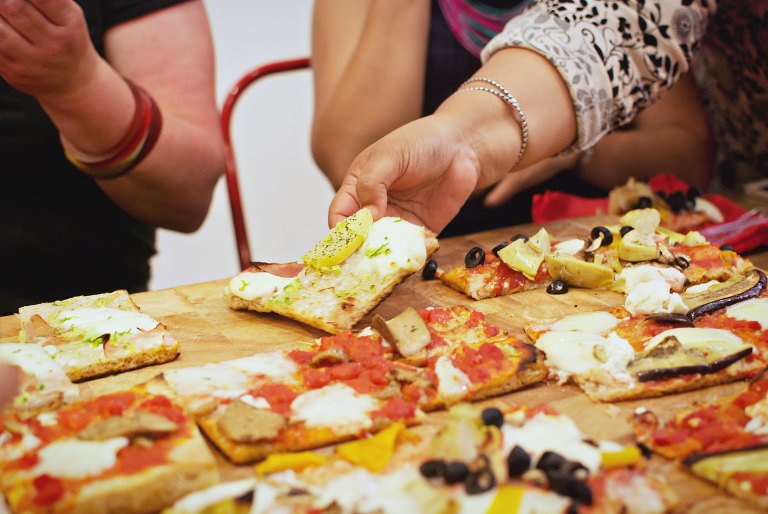 It had been a long day and I was hungry. Very hungry. And even with all the fancy food that's available in London, when you're looking for something comforting, what's better than a good old (well, preferably fresh actually) pizza?
Pizza Rossa
Londoners love pizza. There's a Pizza Express on every corner and no food market is complete without a vendor selling authentic, deliciously smelling pizzas. Pizza Rossa recently opened the doors of their pop-up shop in Leadenhall Market and I was invited for a pizza making masterclass to learn how their healthy pizzas were made.
Healthy Pizza
Healthy pizzas, seriously? Well, let's rephrase that…lower calories. The founders of Pizza Rossa did their homework and found a way to make a dough that contains less gluten, yeast and salt than other pizzas. The whole process takes up to 24 hours, but after that you'll be able to eat your pizza 90 seconds after ordering. Topped with the finest ingredients and sold by the square slice…The Italian way.
As I was saying, I was already hungry when I arrived, so luckily we didn't have to wait 24 hours before we could eat some pizza. While we were preparing our own dough – that we could take home – they had already prepared some for us that could go straight into the oven. And that strange looking spongy dough came out as a nice, light crust with some interesting topping combinations that worked extremely well.
So now you might be wondering what happened to the one I made? Good question! Firmly determined to make my first home-made pizza, I got too busy trying other foodie places that week, so that cute little ball of dough never became a grown-up pizza. Which might be a good thing. Knowing how much I love cheese, I'm not so sure if with my choice of toppings it would still be called a 'healthy pizza'.