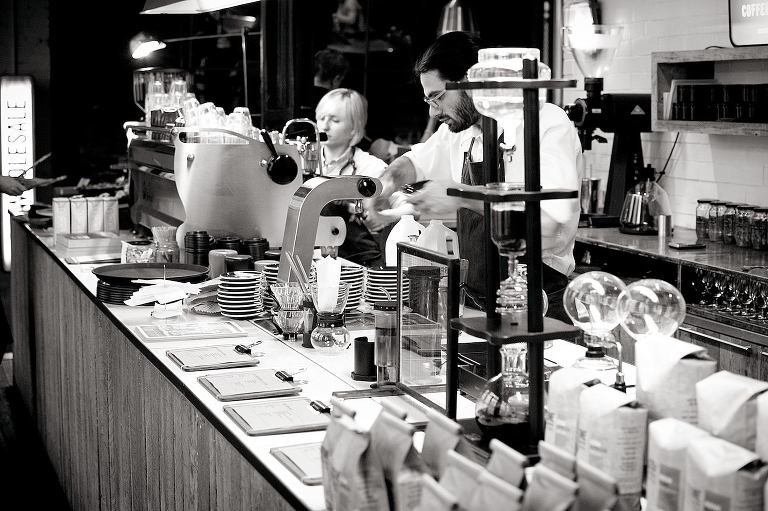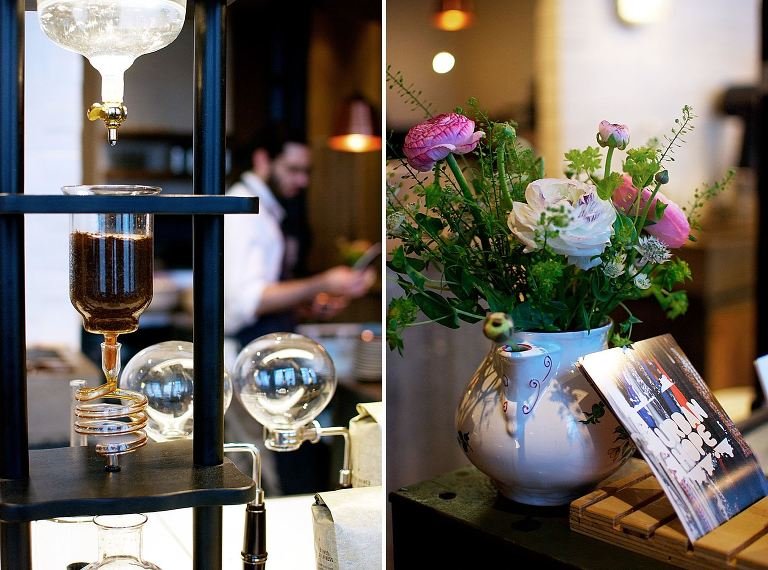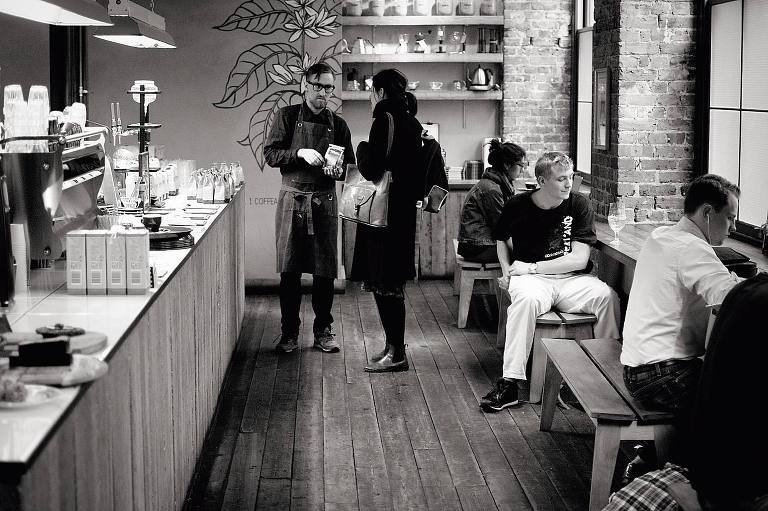 Living in London sometimes feels like you're on a (foodie) trip around the world. French macarons, Scandinavian pastries, Indian curries, Peruvian ceviche and even Dutch pancakes…it's all here. You soon start to appreciate each country's talents. And when it comes to good coffee, you want to be in Australia or New Zealand. Or an Aussie or Kiwi coffee shop in this case.
I wouldn't call myself a 'coffee connaisseur', but most of the good and trendy coffee places I've been to in London turned out to be Australian / New Zealand owned.
Ozone Coffee Roasters is no exception. They opened their shop and café in Shoreditch in 2012 and have since then often been mentioned as one of the best coffee places in the city. They roast their own beans in the basement area and in the upstairs café you can watch the baristas turn those beans into coffee.
My cappuccino was excellent, and I'm not talking from experience, but I heard their breakfast and lunch menu is pretty amazing too. I'm sure it was brunch time somewhere in the world, but unfortunately not in London. So on my next London world tour I need to make sure to arrive in New Zealand around noon.