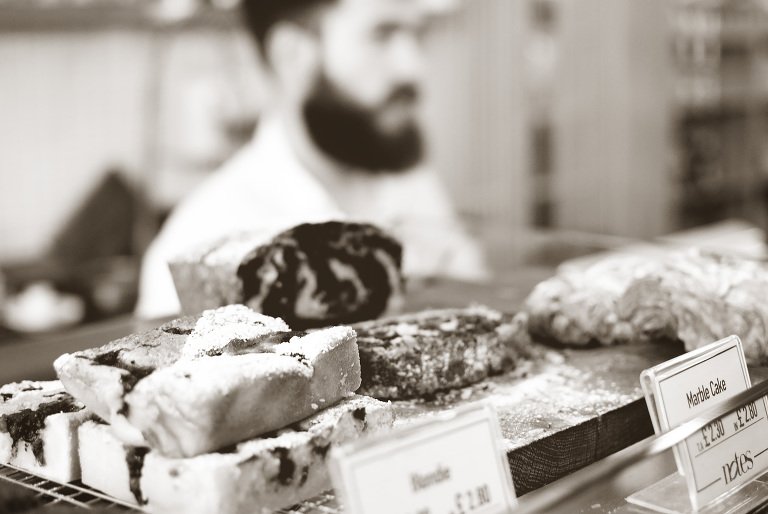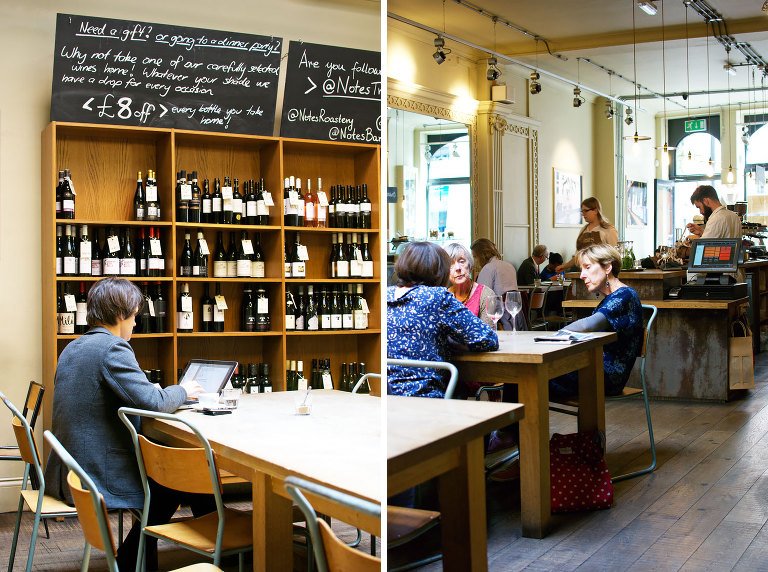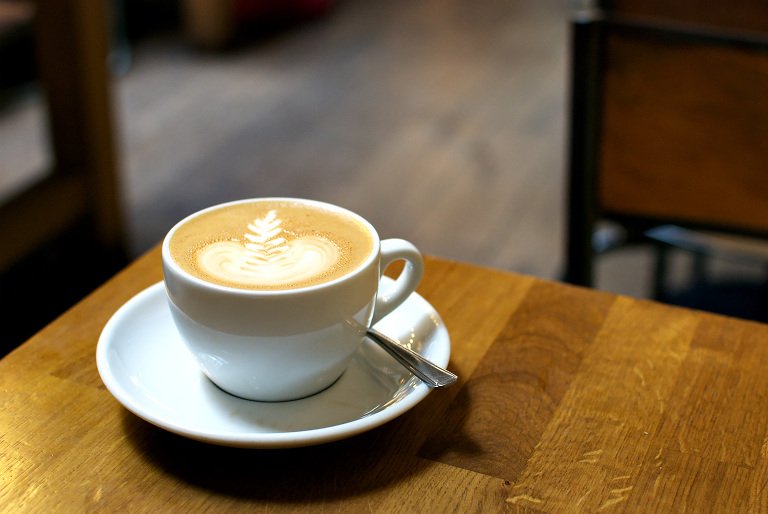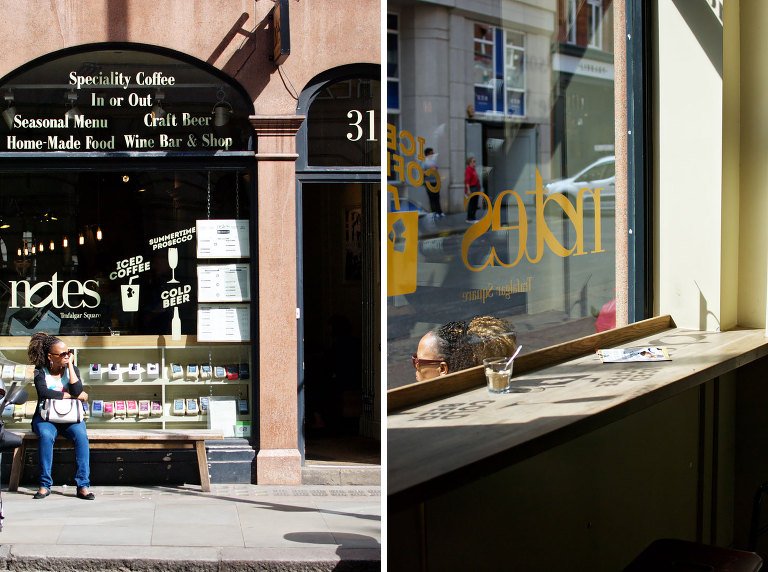 Time for another coffee break at one of London's best coffee shops. Working my way through the London Coffee Guide's top 30, I decided to go to Notes this time. There are four Notes coffee shops in the city and since I didn't have the guide with me, I went to the one in Covent Garden first. Of course they're serving the same coffee, but the venue I was looking for – and the one that I think is nicer – is the one near Trafalgar Square. They're only a short walk apart, so a few minutes later I was having my flat white at Notes Trafalgar Square.
This place has more to offer than just specialty coffee. During the day you'll see all sorts of people, from hipsters to suits sipping their coffee, but in the evening it turns into a wine bar. One place for coffee, food and wine…I don't think you need to go anywhere else when you're visiting London.
Even though I had to work my way through the Covent Garden and Trafalgar Square crowds to get here, the place itself was clearly not yet discovered by the tourists. So you can have a seat and take your time to enjoy your coffee. The interior is beautiful and bright with high ceilings and large mirrors.
I can't say it was the best flat white I've had so far, but absolutely good enough. And the venue does add something to the whole experience, so I understand why they made it to the top 30. So the question now is: who's up for some wine tasting?