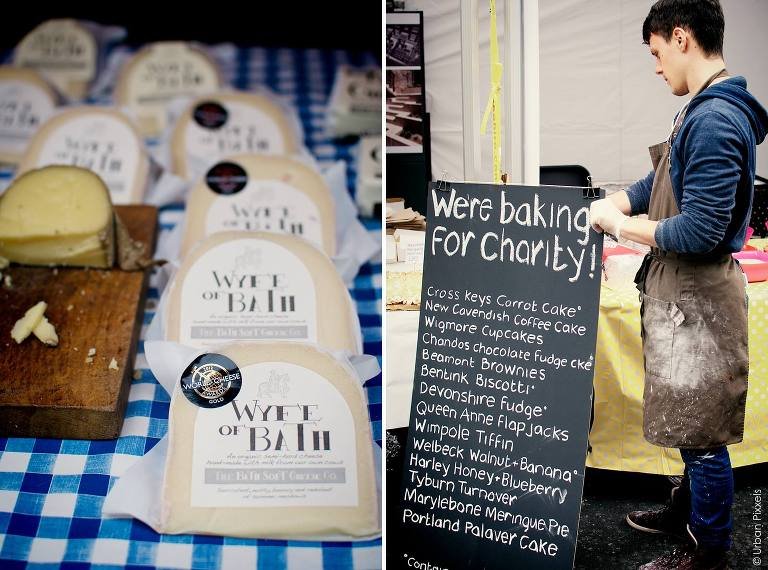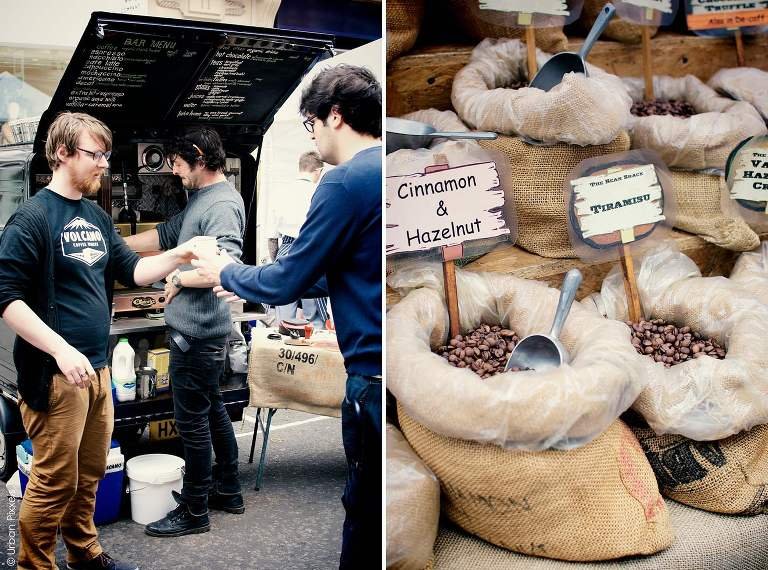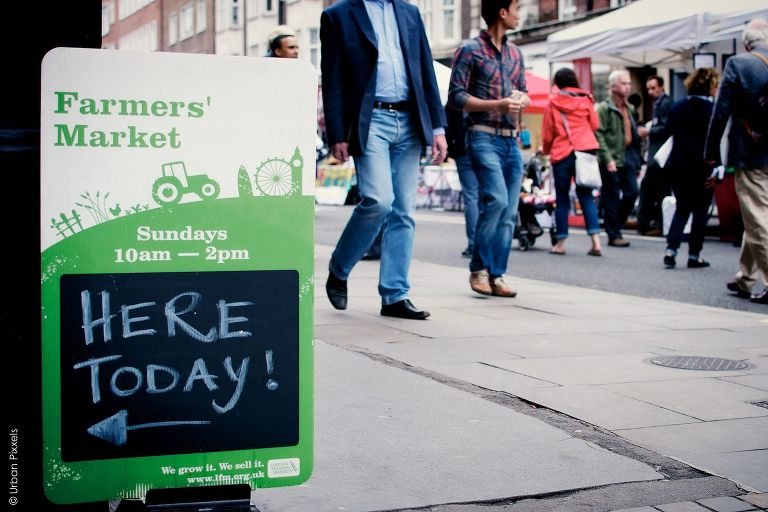 Unfortunately for me, I have to cross half the city to get there, but I love shopping in Marylebone High Street. Here you'll find Daunt Books, the Conran Shop, The Natural Kitchen, La Fromagerie and other great shops, boutiques and restaurants.
So when I read that today there would be a Summer Fayre and a Farmers' Market (you know me and food markets) in Marylebone, I didn't want to miss it. The Marylebone Summer Fayre is an annual 'village fete' with food stalls, retailers, music and activities. It is of course a great day out for everyone in the neighbourhood, but its purpose is also to raise money for a good cause (Kids Company).
If you missed this one, you'll have to wait until next year. But the Marylebone Farmers' Market is open every Sunday between 10 am and 2 pm. As with everything in this neighbourhood, the food isn't cheap, but it all looks great. And there's just something about fresh local products that I find hard to resist.
Another thing I find hard to resist are new, beautiful coffee places. The Monocle Café opened two months ago and everybody was talking about it. It's only a two minute walk from Marylebone High Street, so I thought this was a good opportunity to try it. It's quite little, so they only offer a few seats, but luckily everybody seemed to be at the fayre. I knew of course about the Monocle magazine, but here at the café was actually the first time I read one. And I couldn't put it down. What a great magazine! And the café fits the brand. But apart from that, the coffee and pastries are good, so it's worth a visit.
And apparently there's a Monocle shop just around the corner, which I missed this time. So I guess I'll just have to come back for more food and shopping soon.