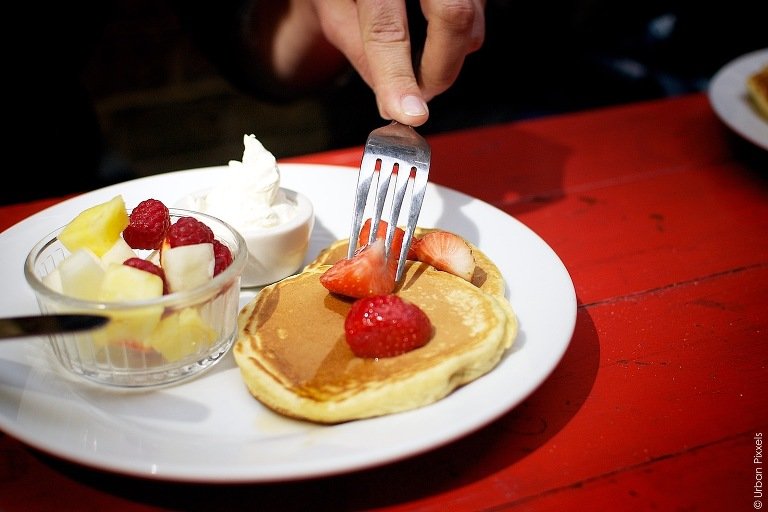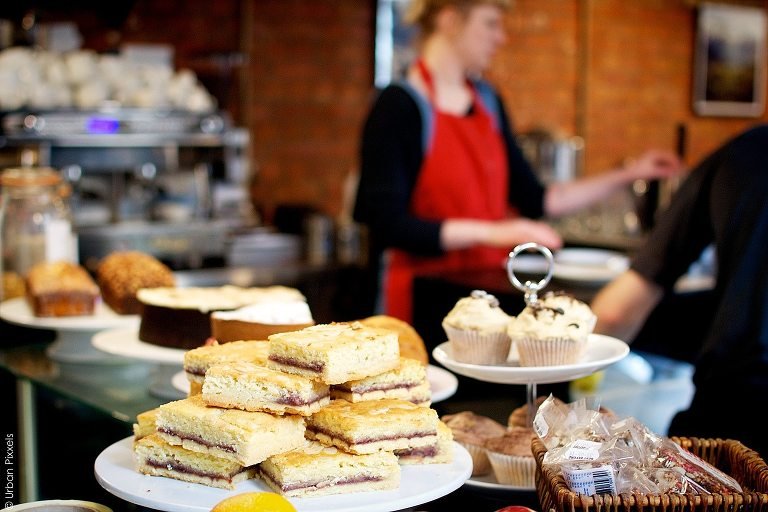 Outdoor dining doesn't really seem to be a London thing. The weather might have something to do with it. But then again, in the Netherlands (same depressing climate)  terraces pop up everywhere as soon as we feel the first warm ray of sunshine. Luckily I found this hidden cafe in Clerkenwell with the perfect outside seating for a sunny afternoon.
I was meeting Nienke of The Travel Tester and her boyfriend for lunch at J+A Café. I'd been planning to go here for a while now, but couldn't remember ever seeing it. Which isn't so surprising since they're sort of tucked away in between the main Clerkenwell roads. And even if you know the street, you'd still miss it quite easily.
As soon as I saw the beautiful courtyard I knew I'd found a new London favorite. Colorful tables with fresh flowers everywhere, just perfect. Who says Londoners don't do outdoor dining? (Oh me? Okay, forget what I said) And inside with its red brick walls it looks great too.
The food was quite simple, but wholesome and tasty. And I discovered the cakes too late that were on display inside. Maybe somewhat less healthy than the rest of the menu, but definitely a reason to come back. Even if the sun isn't shining.