It had gotten to a point last year where it seemed that all I was doing in London was drink coffee. Of course that wasn't really true, but I got a bit overly excited about sharing my latest coffee discoveries here on the blog. So I decided to focus on other things for a while, but that doesn't mean I stopped exploring the London coffee scene. Especially when I need a break, I love sitting in a cool new coffee place, sipping my flat white and reading a paper or do some people watching. Okay, okay, and sometimes take some photos too. Only sometimes, really…
So I found a new place that I thought was worth sharing: Holborn Grind. I was already a fan of Shoreditch Grind and was very happy to hear that more 'Grinds' were opening up in London.
The Holborn Grind is part of the Hoxton Hotel next door. I recently went to the (other) Hoxton Hotel in Shoreditch for drinks and breakfast (not on the same day) and I can see why they decided to join forces; it's a perfect match.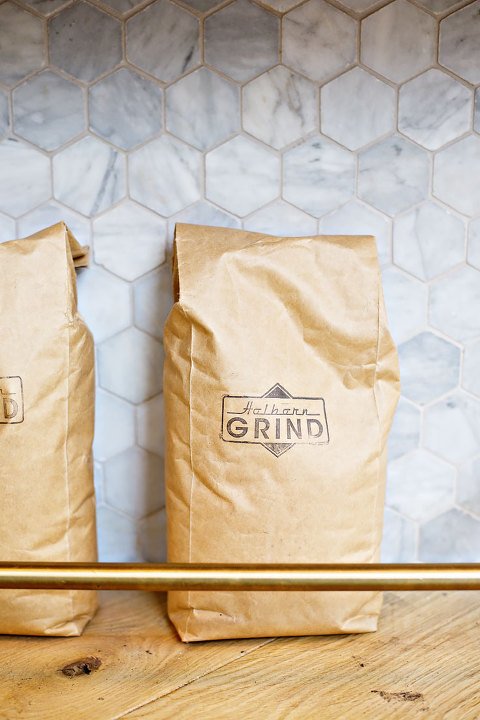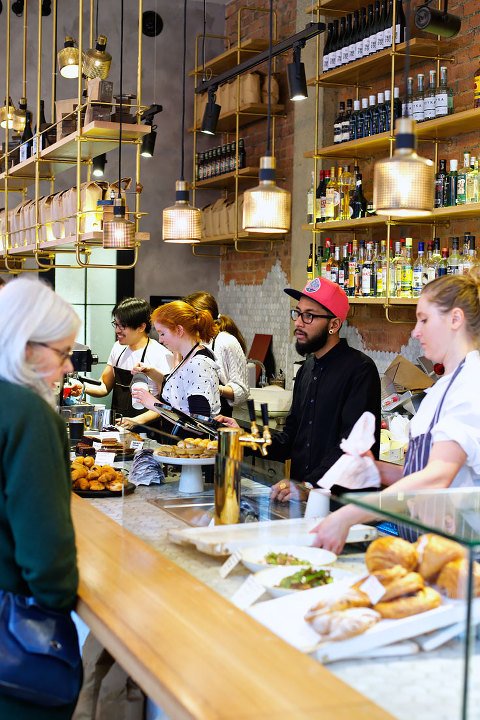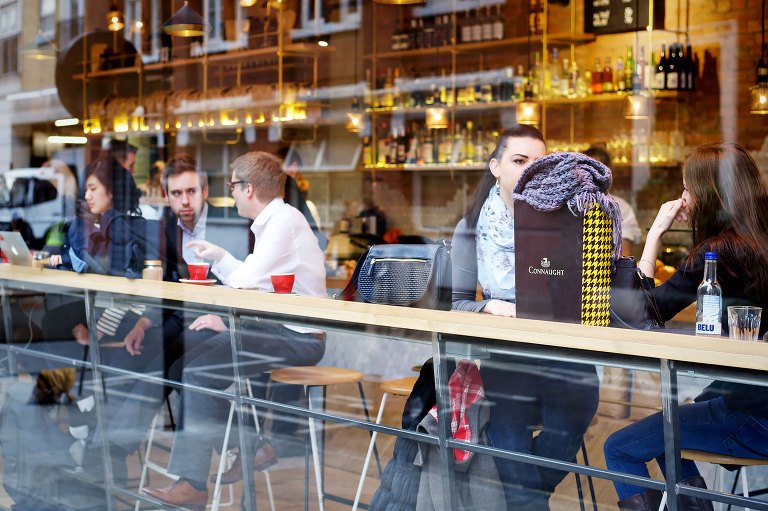 They've only been open for two months, but based on the number of people that were walking in and out while I was there, it's clearly no secret to the neighborhood anymore.
And don't just go here for your coffee break. Holborn Grind is open until late in the evening and apparently their espresso martini has been named one of the best in London by the Evening Standard. I will definitely need to go back and try and test that myself.