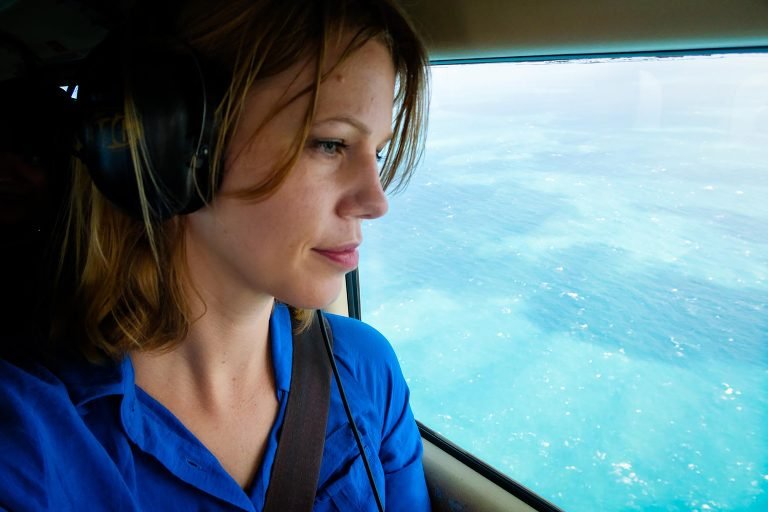 Just because the place looks like paradise, doesn't mean the weather will always play along. After Sydney and Melbourne I am looking forward to a few days of doing nothing. That is, doing nothing as in walking barefoot on white sand beaches and taking naps under a palm tree.
Even if you've never been to Australia, you've probably seen photos of the Great Barrier Reef. Which is how I have this picture in my head of what it's going to be like. In short, blue and sunny. Not: grey skies and rain. 
My first excursion to Whitehaven Beach – the most beautiful beach of the Whitsunday Islands – ends with me (unsuccessfully) trying to stay dry from the pouring rain, hiding under a beach towel with two people I have never met. Soaking wet and shivering, I'm hoping that the scenic flight that I have planned for tomorrow will be better.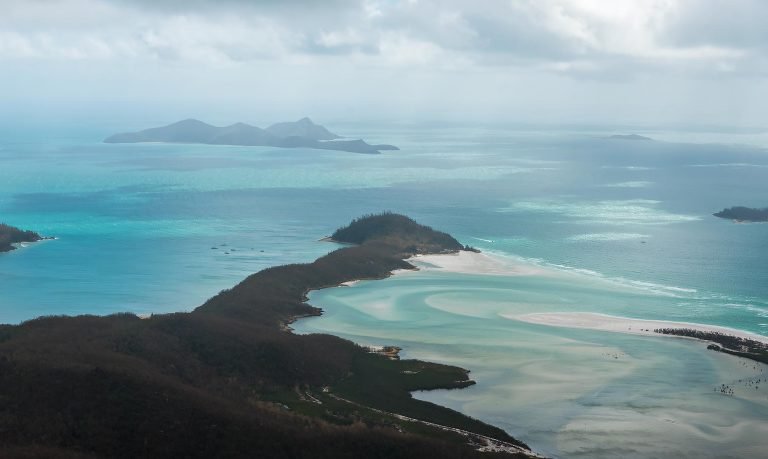 I'm no expert when it comes to scenic flights, but I know that if the weather is really bad, the flight will be cancelled. But how bad is really bad? I'm not feeling very optimistic when we're driving to the airport in the rain and all I see are grey clouds.
But even though it's raining, the weather above the Great Barrier Reef is apparently good enough to fly. Yay! With seven people and the pilot we're getting on this tiny plane (we all get a window seat) and off we go.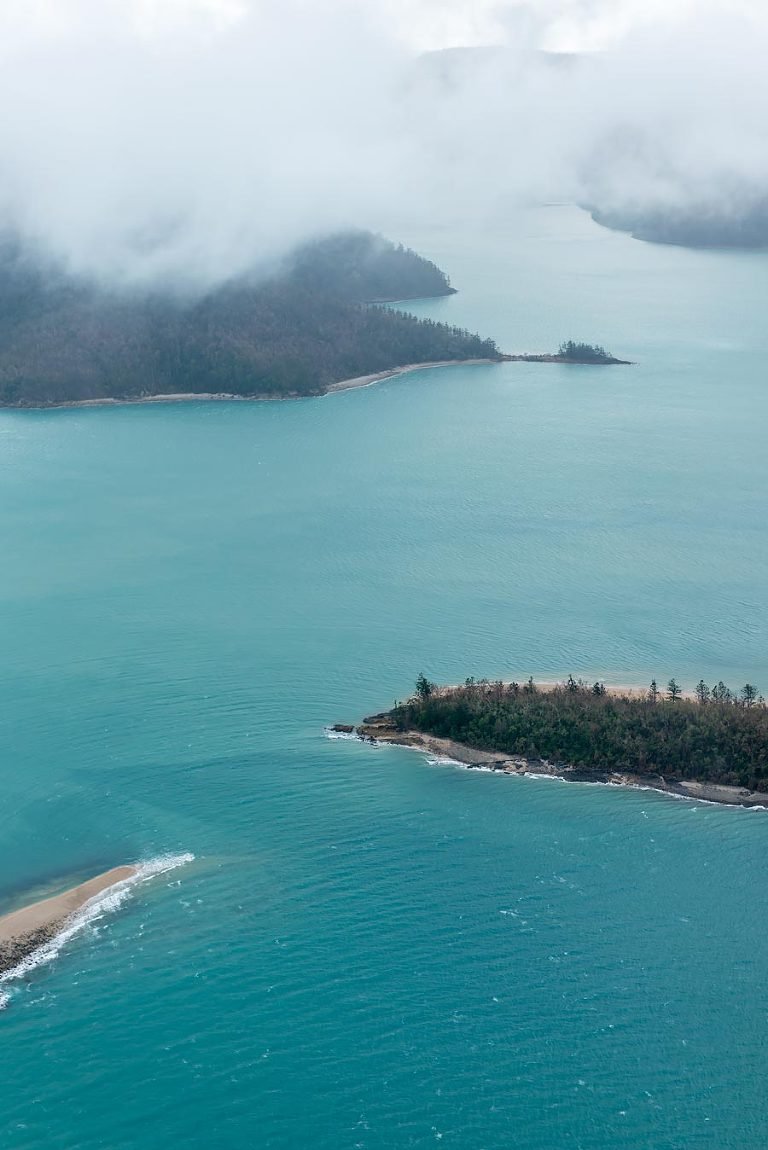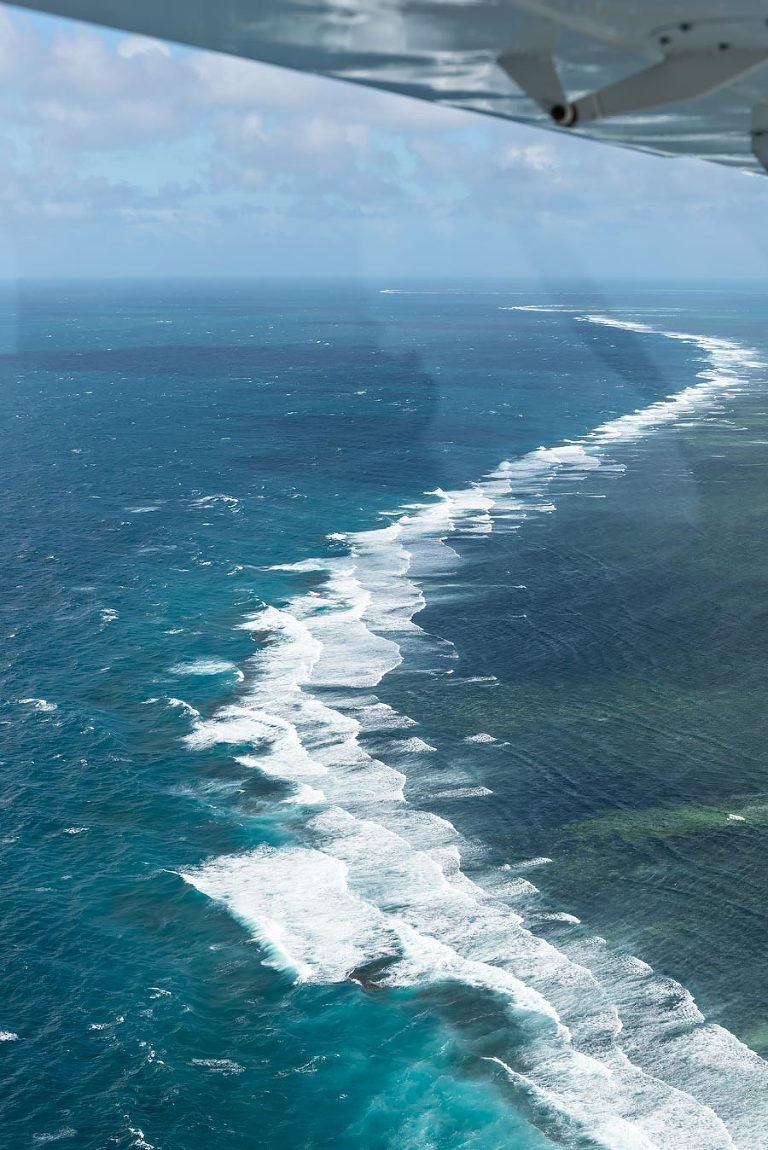 In 60 minutes we're flying over the Whitsunday Islands and Great Barrier Reef. We see the incredible blue water, the beautiful white beaches and of course the coral reef. The view is spectacular! So beautiful.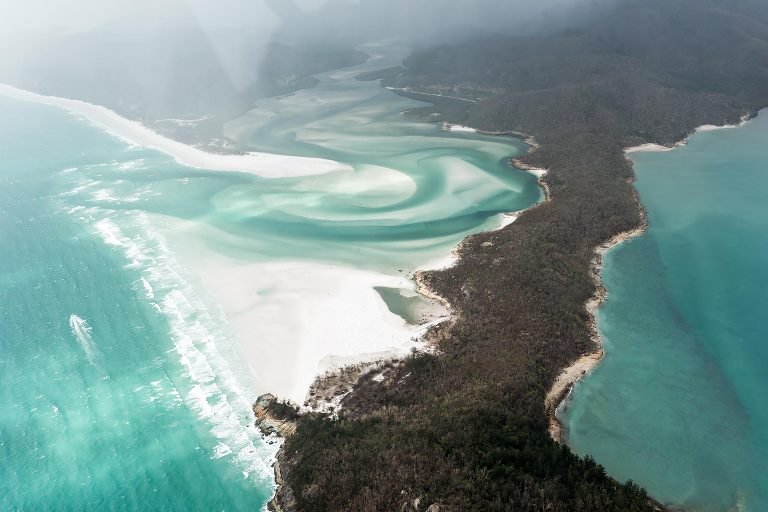 Since you're on a plane, you can't really take your time to take photos. But to make sure you're not missing anything just because you're sitting on the wrong side of the plane, the pilot flies around the most important highlights to give everyone a chance to take pictures.
Moments like this I wish I could travel with two assistants. It's too much! Taking photos with my DSLR, then with my iPhone for Instagram Stories, and then my compact camera to film everything. And don't forget to actually enjoy the view! Oh, and we're approaching the famous Heart Reef, get your cameras ready…. Seriously, traveling can be stressful sometimes.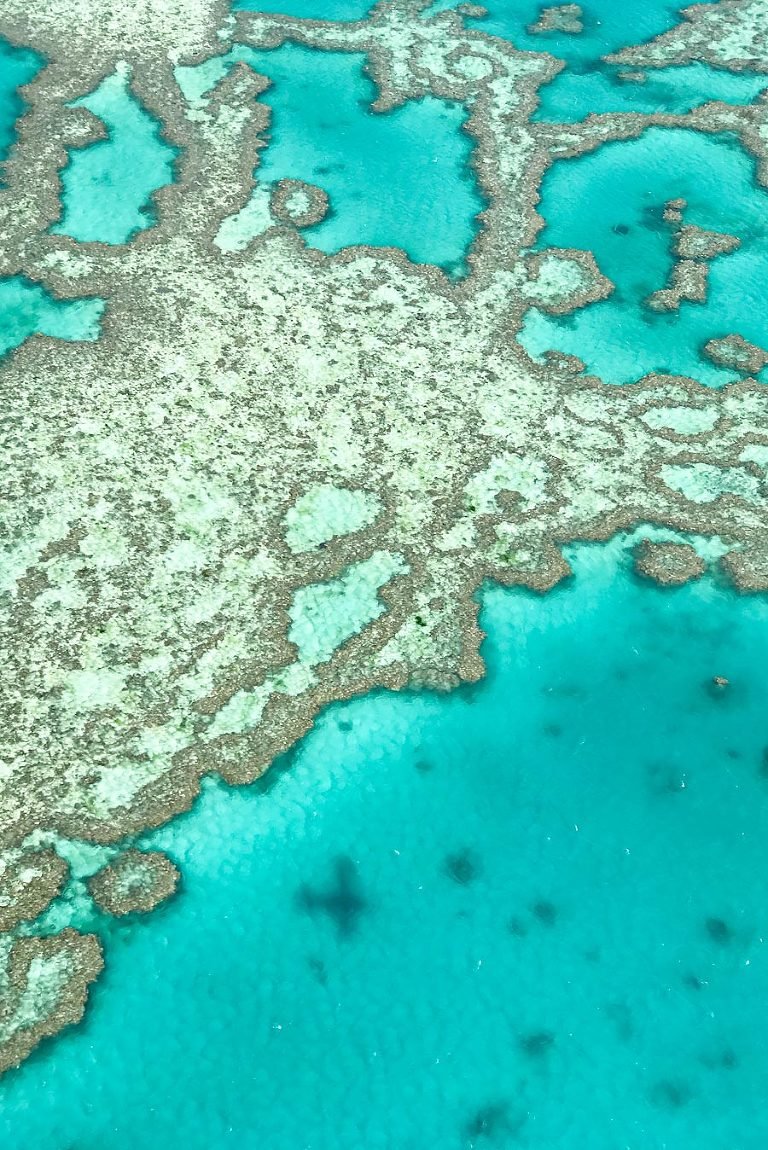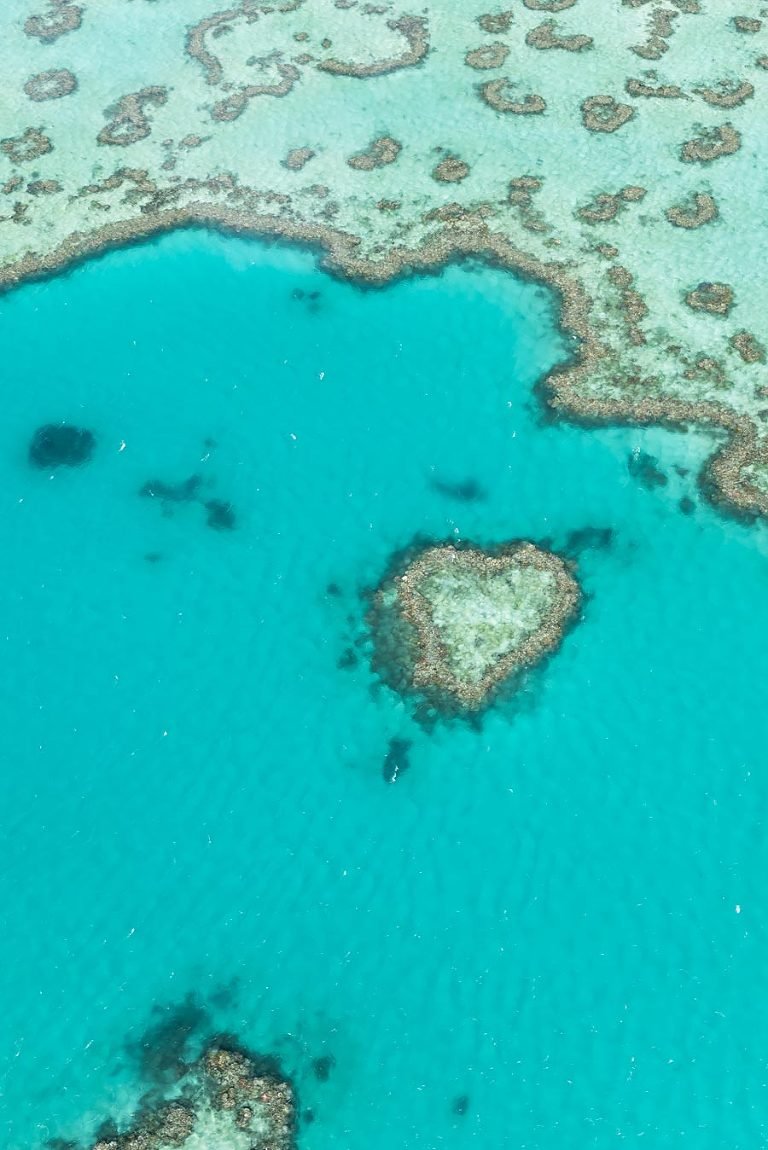 The scenic flight is over before we know it, and I wish we could turn around to do it again. This trip may have turned out differently than I had planned, but this experience makes up for all the bad weather. Well, almost. That mid-day nap under a palm tree would have been nice…
And even though I wouldn't recommend juggling three cameras on an airplane, I'm glad I now have this short video to remember my days in rainy, but beautiful paradise.

Want to see more of Australia? Check out my Australia Travel Guide.
BewarenBewaren
BewarenBewaren
BewarenBewaren
BewarenBewaren