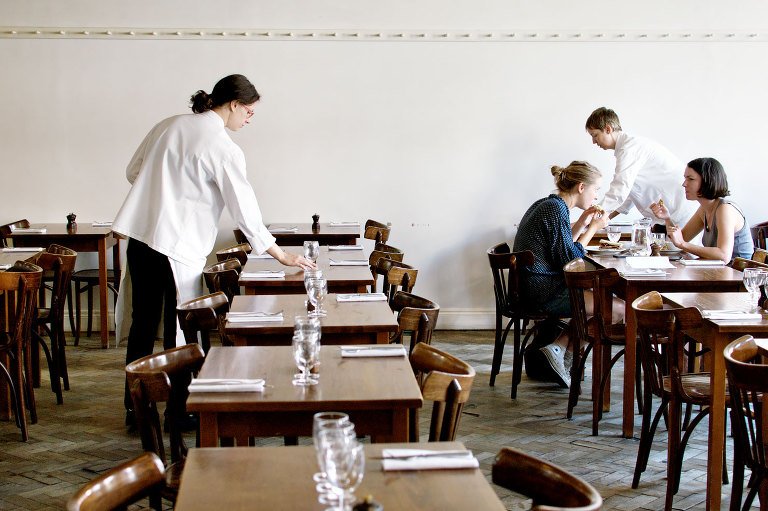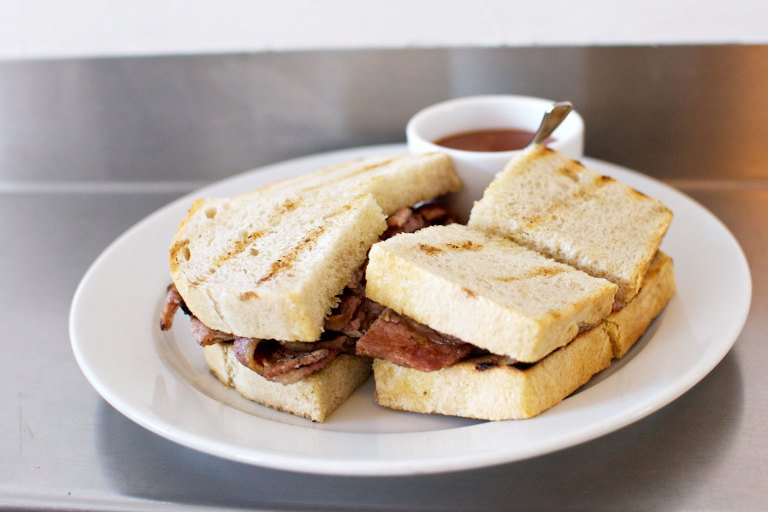 And so it happened that I ticked three dishes off Time Out's 100 best dishes in London list…all in one afternoon.
I was meeting our guide, or actually guides, at Old Spitalfields Market. I love this part of London. It's where I get my hair done, enjoy some of the best coffee, go shopping, and it's the best place to see street art. But today's tour was about something else that the East End is known for: its food.
Eating London figured that the best way to experience a city is through its food. And I couldn't agree more. Last week they invited me to go on their East End Food Tour to learn all about where 'real Londoners' go for the best dishes in town. Lead the way!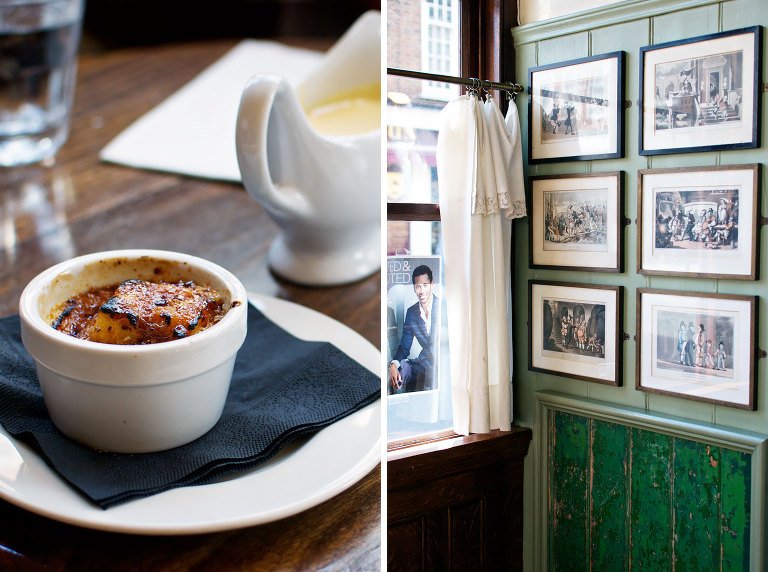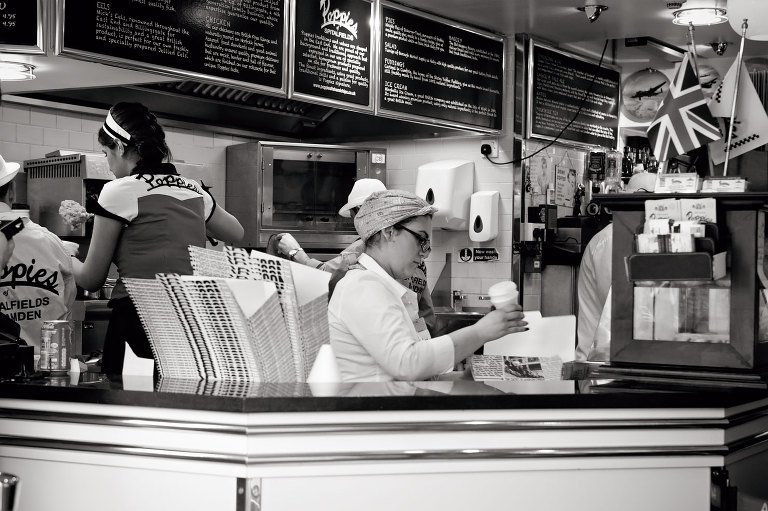 In 3.5 hours you literally get a taste of the cultural diversity of East London. But it's not only a food tour, it's a walking tour as well. Instead of walking straight from one food stop to the other, you get to see the most fascinating places and beautiful streets in between. The guides don't only know a lot about food; they're also able to tell you interesting facts about the history of this neighborhood and its famous street art.
But in the end it's all about the food. For years the British didn't have the best reputation when it came to their relationship with food. I also didn't have the best memory of eating in London before I moved here. Today it's completely different. London is one of the food capitals of the world. And this tour shows that when it comes to real authentic British food, some knew what they were doing all along.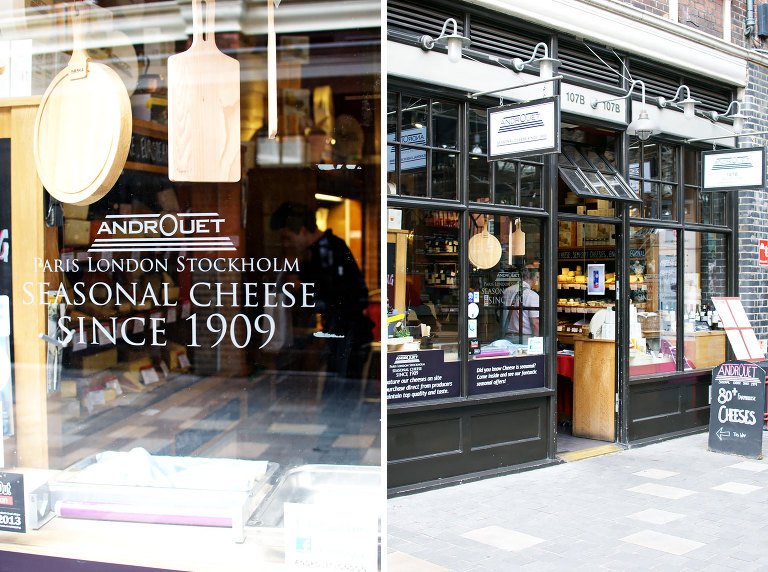 What I love about this tour is that it shows how over the years people from different cultures that came to the East End have influenced British food. You might think that it doesn't get more British than fish and chips with mushy peas, but actually the national dish in the UK is… Indian curry. And the hot salt beef bagel, baked in the traditional Jewish style, also made it to Time Out's top 100 list.
Not to worry, you're not eating that entire bagel all by yourself. After all, there are 8 food stops in total. So at every stop they'd prepared more manageable tasting sizes for us. Which doesn't mean it's still a lot of food and you better skip breakfast and plan for a very late dinner.
The tour ended at Pizza East. One of those trendy restaurants that I've been meaning to go to for a long time. But we didn't come here for pizza. No, the real reason this place is a must-visit in London is their salted chocolate caramel tart. Very rich, but just…perfect.
The sweet tooth in me would normally consider this to be the highlight of the day. But there was something that I thought was even better. The bacon sandwich at St John Bread & Wine. I like bacon, but I never thought about ordering a sandwich with just that. Turns out: best sandwich ever! Although in an attempt to be a true Londoner I should call it a bacon sarnie or bacon butty from now on.
If you're interested in food and want to experience the East End the way the locals do, then I can highly recommend this tour. I know I'll be signing up for another tour next time I'm visiting Rome, Amsterdam or Prague where they offer similar food tours. It's simply the best (and tastiest) way to experience a city.