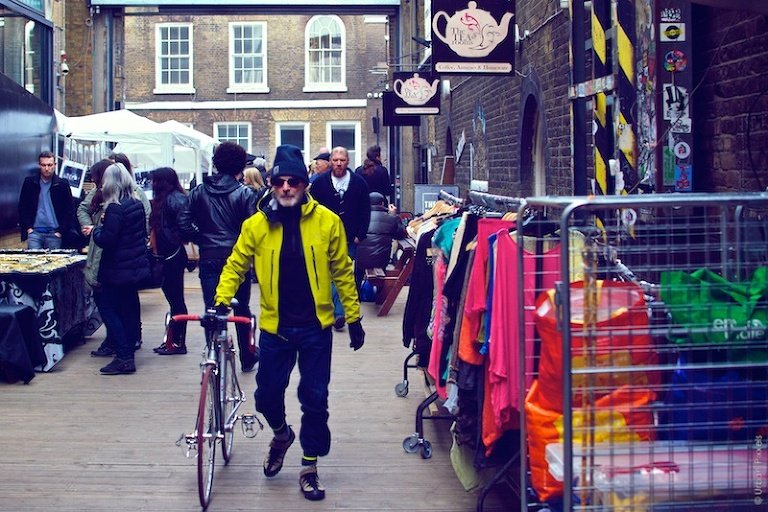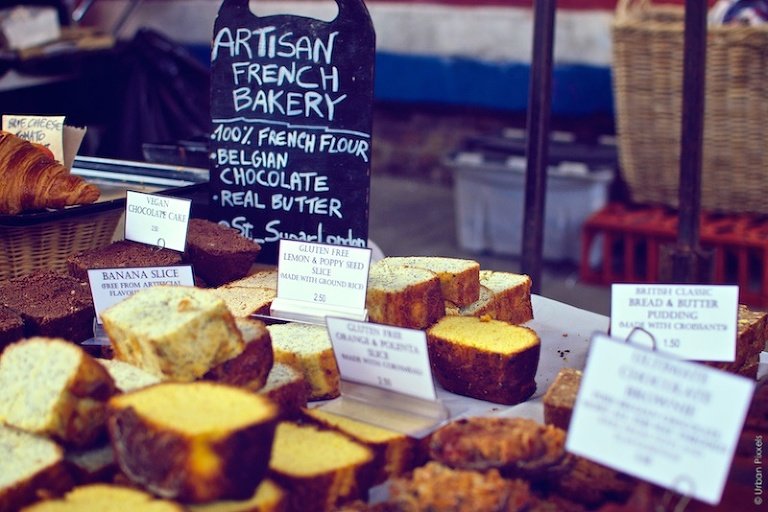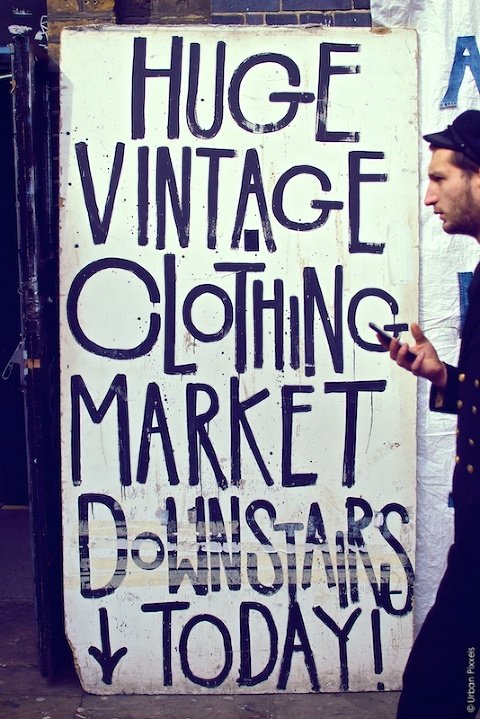 When I moved to London, I was so looking forward to discovering all the different areas of the city. Unfortunately, as it has been so cold and rainy, I haven't seen much yet. Well, it's still cold, but the sun has finally come out (for a few hours at least). So today I went to The East End. One of the areas I heard so much about, that I couldn't wait to see for it myself.
If there's one word you'll find in everything that has been written about The East End, it's the word trendy. This is supposed to be the area where the artists, the unconventional types, etc live. And trendy it is. I walked down Brick Lane, where you won't find any chain stores, but you can buy nearly anything from the street stalls. There's food, vintage and original hand made products everywhere you look.
And apparently I chose the right day, because only on a Sunday you can visit the Sunday UpMarket in the Old Truman Brewery (delicious food stalls to buy your lunch) and the flower market on Columbia Road.