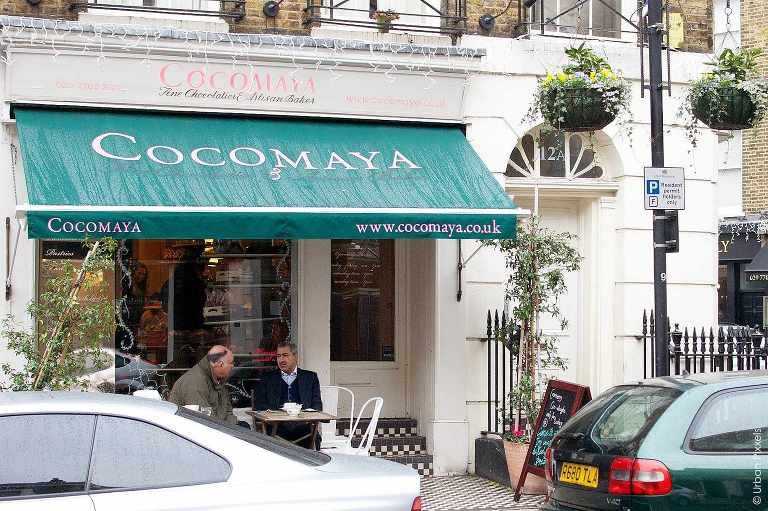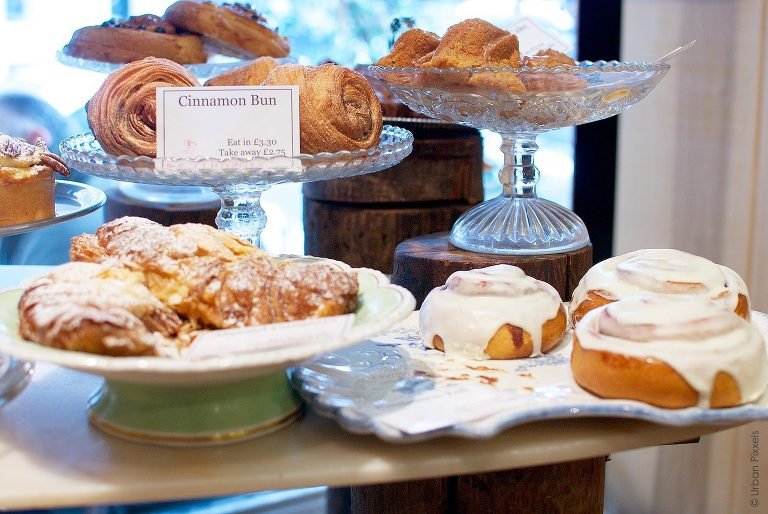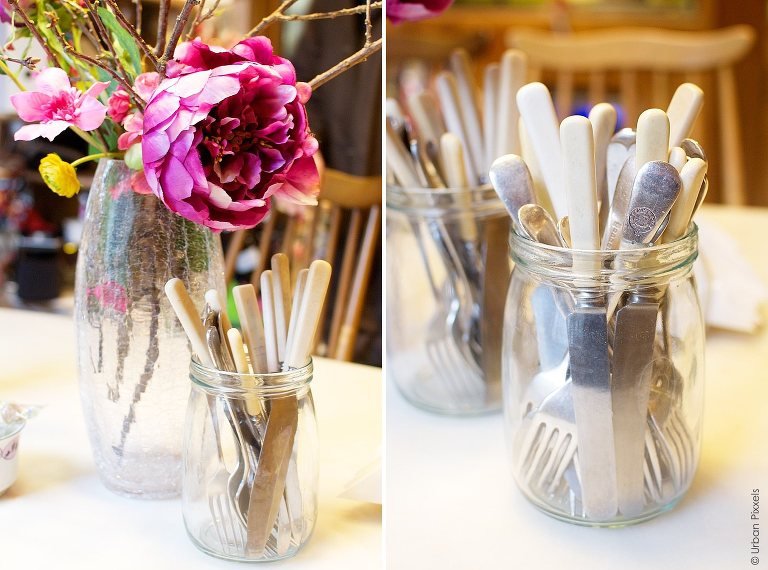 With so many hotspots in the city, my computer is filling up quickly with all the pictures I want to share with you. But then it would be nice if I would also actually publish them, which I totally forgot to do with this post (it was the end of the year, don't judge). So if you're wondering whether London shops have pecan pie and Christmas decorations all year long… They don't.
Cocomaya is a very stylish artisan bakery and chocolatier in an evenly chic street in Marble Arch. It's actually the chocolate shop next door that made Cocomaya famous, but since they were working on it when I visited, I decided to try their bakery on Connaught Street.
Owned by the founder of Agent Provocateur, a former head of concept at Liberty and an accessories designer, you know the visual aspect of the store will be well thought-through. The place was much smaller than I thought, with only one large table where you can sit down if you can't wait any longer to try those delicious looking pastries. And the staff is super friendly. When she noticed that I was taking photos, she gave me another tea cup that would look better on camera. How sweet is that?
That large piece that's missing in the pecan pie photo above is what I had, and it was super good. I can't wait to go back and see the rest of their chocolate shop and – just a thought – maybe try their afternoon tea?