Last week I heard the first Christmas song on the radio. The lights are up on Oxford Street. And everybody is sharing John Lewis' Christmas TV ad with Monty the Penguin on social media. There's no denying: London is getting ready for the holidays. For a group of London bloggers, Christmas started a bit earlier this year. On a warm, late summer afternoon in September at the Conrad London St James hotel where we were getting together for another #LDNBloggersTea.
Last year
Selena
started organizing the #LDNBloggersTea. A great way to meet up with other London bloggers while enjoying an afternoon tea at different venues in the city. What's not to love? It's great to see so many familiar faces and finally meet some of the bloggers you've only known through their blog and on social media. It's an event you don't want to miss.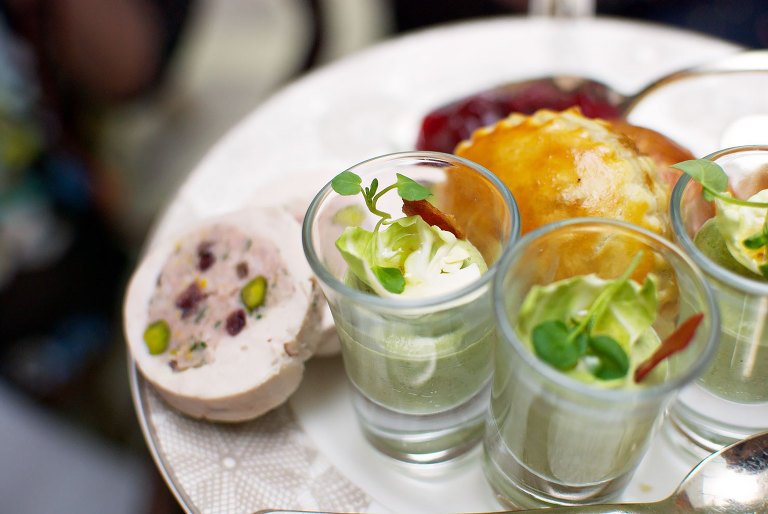 Like most people, I'm always complaining that shops and restaurants are starting too soon with the Christmas decorations. In the Netherlands I felt you should wait until after Sinterklaas (December 5th). And I'm hearing the same from my American friends about Thanksgiving and Christmas.
But the Conrad London St James hotel did a great job to get a bunch of skeptical bloggers in the holiday spirit. With a Christmas themed afternoon tea and even a harpist playing Christmas songs. As much as I love afternoon tea, I wouldn't have thought of having one around Christmas, but why not? It's great!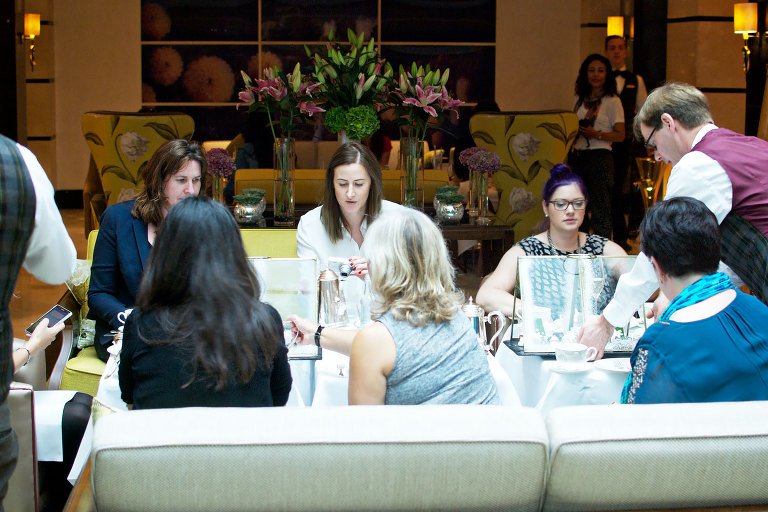 We were given the opportunity to try the Christmas Snow Scene Afternoon Tea which will be available from 24th November until 24th December.
The afternoon tea was served in the Emmeline's Lounge (named after political activist Emmeline Pankhurst) where we were welcomed with a glass of champagne. I'm always thinking how strange it must look for the people serving the afternoon tea. All these women taking photos of the food from every possible angle. Are they ever gonna eat it?
We sure are! It had all the elements you'd expect from a traditional afternoon tea, but they had given everything a 'Christmas twist'. So among the selection of savories was a turkey ballotine, a venison bite and a creamy brussels sprout salad with goat's cheese. And the freshly baked scones were with orange & cranberry and with christmas spices.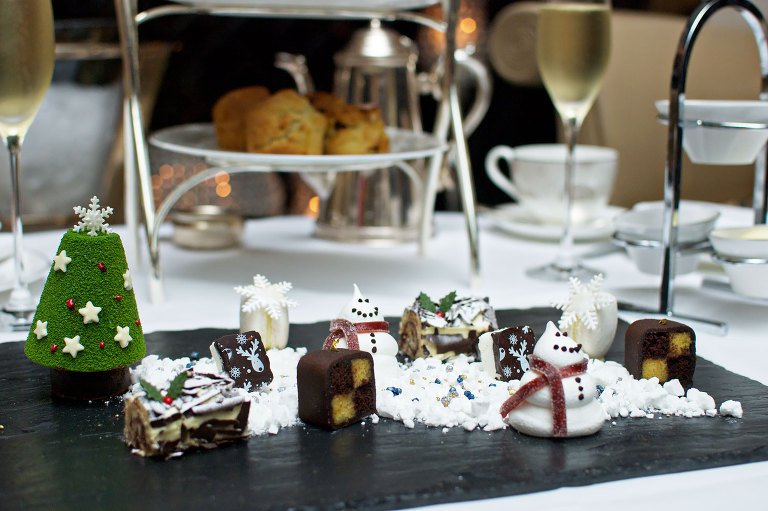 But the star of the afternoon tea were the cakes and pastries that followed. Presented as if you were looking at a beautiful Christmas scene through a snow covered window. It almost looked to pretty to eat… But then I wouldn't be able to tell you how delicious it was.
I loved the snowflake macaron and the winterberry Christmas tree. And that mini meringue snowmen, how cute is that?!
When it was time to leave I felt like curling up in front of a fireplace with a glass of hot mulled wine watching cheesy Christmas movies. But the sun outside brought me back to reality: it was still September. For once I was looking forward to hearing that first Christmas song on the radio.