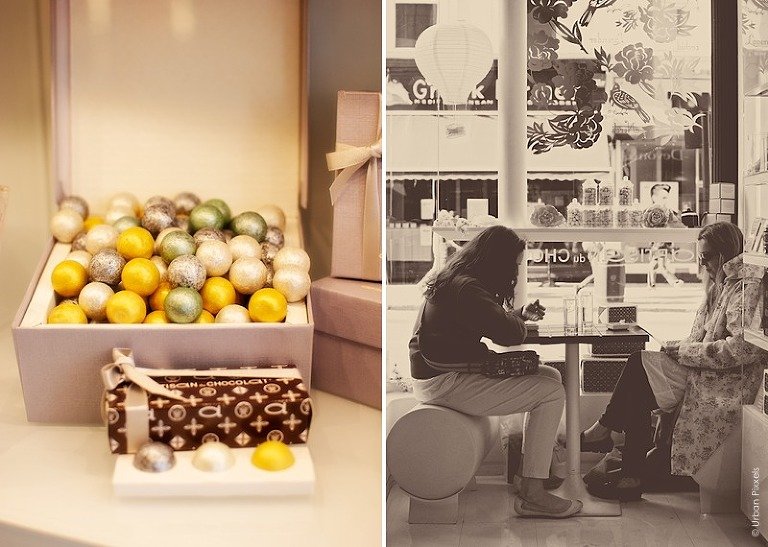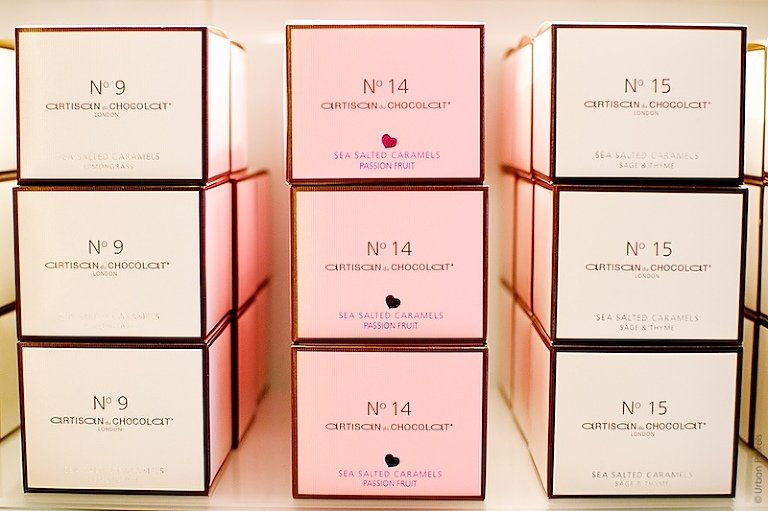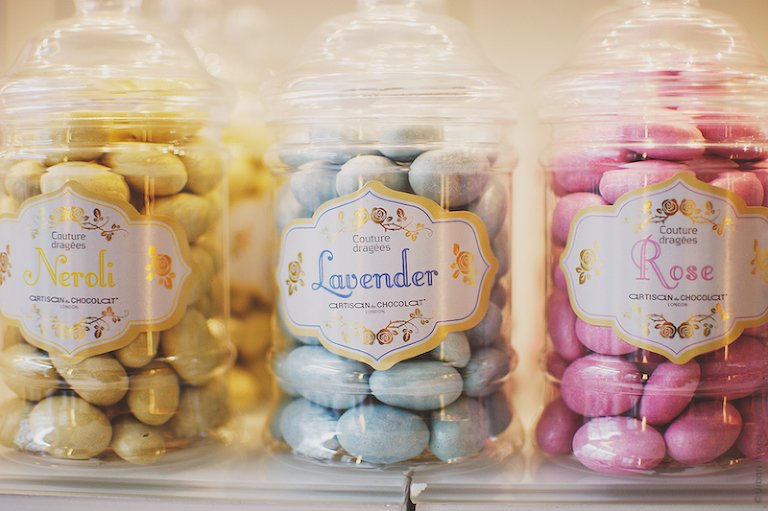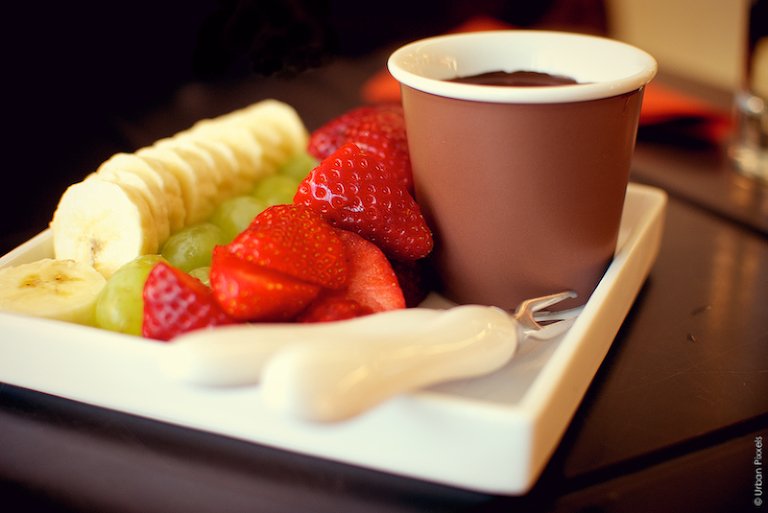 Sea salt and I, it's a growing love affair. What started as seasoning for my weekend egg, then scrubbing, hair spray…. has now evolved to sea salt in my chocolate. What else?
I promised you more chocolate, and did I find the right spot to go to! Artisan du Chocolat is this modern, little shop on Westbourne Grove in Notting Hill. Fortunately, a Dutch friend was visiting and no matter what time it is, for us it is always a good time for chocolate.
We tried their dipped fruit fondue with melted Mexican dark chocolate which was so good. And it was only £3 which we thought was even more amazing.
But Artisan du Chocolat is especially known for their salted caramels. This is a sweet liquid caramel with salt, covered in dark chocolate. (I couldn't help but to keep singing Southpark's chocolate salty balls in my head.) But anyway…. These were originally invented for Gordon Ramsey's menu at Claridge's and now come in all sorts of different flavours.
Of course, I just had to find out for myself what made them so special and went for the original N°1. Based on the packaging you would think that you're buying a Chanel Nº5 perfume, as it looks so pretty and luxurious. And also the prices are slightly more exclusive than our melted chocolate (£13). But I can tell you, it was worth it. Sea salt, chocolate and I…. we're still in love.
So no need to go to Belgium or France for great chocolate. London definitely knows its chocolate as well. Any suggestions for where I should go next?