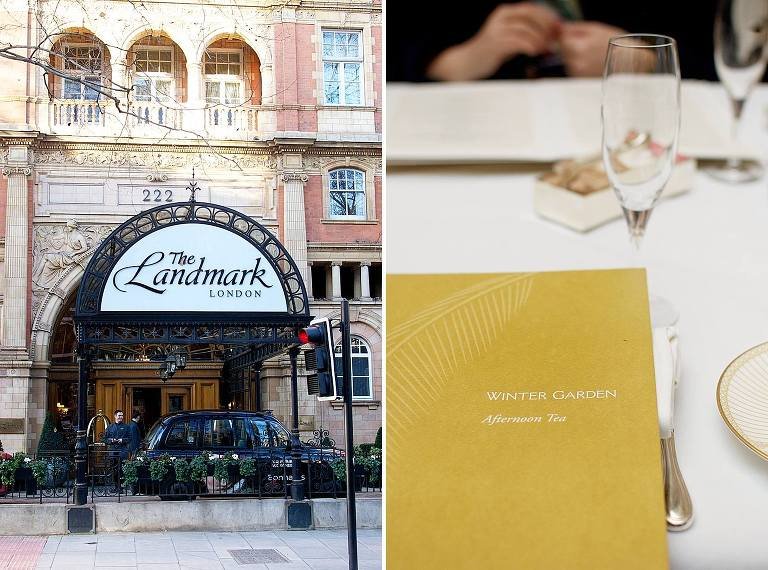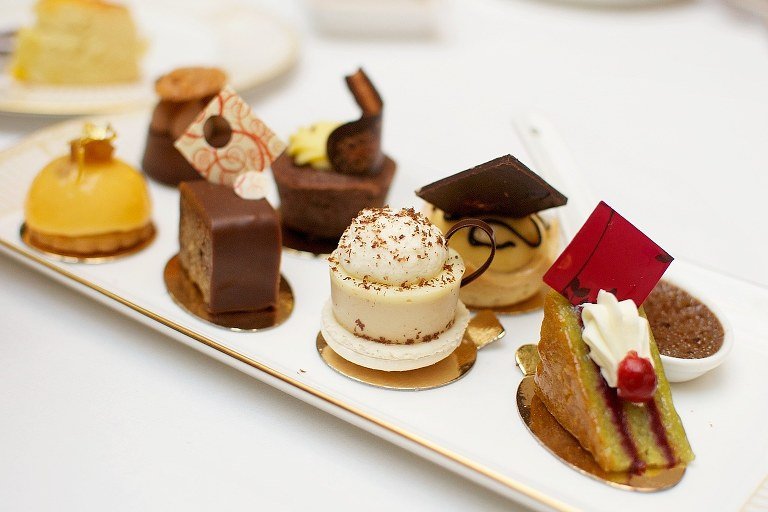 Wish you were lying under a palm tree sipping a cocktail on some tropical island right now? Well, we're in London so that cocktail will have to be a cup of tea, but those palm trees are still an option. That is if you don't mind dressing up for the occasion and maybe leave your bikini at home.
When it comes to afternoon tea venues, The Landmark is clearly one of a kind. After all, how often do you have 'your cuppa' under a palm tree in the middle of winter (or any London season for that matter)? This five-star hotel serves 25.000 afternoon teas per year in their beautiful winter garden under an eight storey glass atrium. And with the clear blue sky above our heads I could almost forget about the wintery cold that was waiting for us afterwards.
Afternoon tea is one of those British traditions that I was happy to adopt after I moved here. And the nice thing is that even though you kind of know what to expect (tea, scones, sandwiches…), every restaurant will do its best to make their afternoon tea different from all the others. 

At The Landmark you can have the traditional afternoon tea or – for the real chocolate lovers – the chocolate afternoon tea. I was with people who all belong to the second category (myself included), so they all opted for the chocolate version. I thought the traditional one sounded just as good, so I chose that one.
We all started with a selection of four different sandwiches. The kind you would expect at an afternoon tea: cucumber, smoked salmon, egg mayonaise and chicken. Nothing special, but nicely presented and it tasted good.
Then we had our warm and freshly baked scones. Raisin and apple for me, and chocolate chip and fruit peel for the chocolate lovers. Those were delicious, but even though there were two for each us we only finished one. Because quite quickly they served the 'sweet delights' as well. One look at those plates and we all felt we might have to leave that second scone for what it was. The delights were beautiful and delicious although I wasn't able to finish them all (I'm getting weak).
As with most afternoon teas that are served in five-star hotels, this one doesn't come cheap either. You're paying for the ambiance, the service and the silver pots in which they serve the tea. But to me it was definitely an experience I wouldn't have want to miss. And if you compare it with a ticket to that tropical island, this palm tree is still a lot cheaper.