After two weeks in Japan, I'm starting my three weeks Indonesia in Yogyakarta. What a transition! The traffic with what seems like millions of motorcycles, the heat, the squat toilets (toilets are becoming a theme on this trip), the smell of food, and men asking where you're from, where you're going and if they can take you, everywhere you go.
It takes me a minute to get used to it. Especially after experiencing the Japanese way of life that feels like the complete opposite in basically everything. Plus missing a night's rest because you travelled through the night doesn't help either.
But then the next day it hits me: I'm in Indonesia! Standing on the side of the road, trying to cross the street – which is practically impossible without getting hit – I look around and can't help but smile. The sounds, the smells, the weather, I'm ready for Yogyakarta. This is going to be fun!
I feel like this may be the least prepared part of my three month trip. But that's okay. I don't want to be rushing through the city trying to do everything. But looking back on my four days in Yogyakarta I'm really happy with all the interesting things I got to see and do.
So are you planning a trip to Yogyakarta? Then here are the 8 things I really enjoyed doing.
Stay at an eco-hotel: Greenhost Boutique Hotel
I loved my hotel in Yogyakarta: Greenhost Boutique Hotel. I'm always looking for interesting boutique hotels when I travel. And not only does it look amazing, it's also eco-friendly. There's an urban rooftop farm where they grow produce for the restaurant (which serves excellent food by the way).
If you need a lot of tools in the morning to make you look presentable (like hair dryers, straighteners etc), then know that you can't use anything that requires more than 400W in your room. But with this weather my hair is a lost cause anyway, so why bother…

Eat and drink in trendy Prawirotaman
Another reason I liked my hotel so much is that it's around the corner from Prawirotaman. This street is where you need to be for nice restaurants (although clearly aimed at tourists) and cool coffee shops.
My local spot in Yogyakarta was coffee shop Move On. I loved their design interior, they have good coffee and there's free wifi.
Another great place is ViaVia. Delicious juices and healthy food plus they have a tour company where you can book some really fun tours in and around Yogyakarta.

Admire the street art
I was surprised to find so much street art in Yogyakarta. It's everywhere and most of it looks beautiful. The picture on the left was taken at the same street as my hotel. The one on the right at the Water Castle (Taman Sari). But you don't really have to look for it to find some great artwork.

Go on a culinary tour to try the local Indonesian food
We love eating Indonesian food in the Netherlands, so being able to taste 'the real thing' was something I was really looking forward to.
I thought I was already doing a pretty good job by eating as much and as often as possible. But I then realised that I was mostly eating what I knew. And since the food in Java is different from the food in Bali or any other of the islands, I figured I needed a local to tell me where to go and what to try.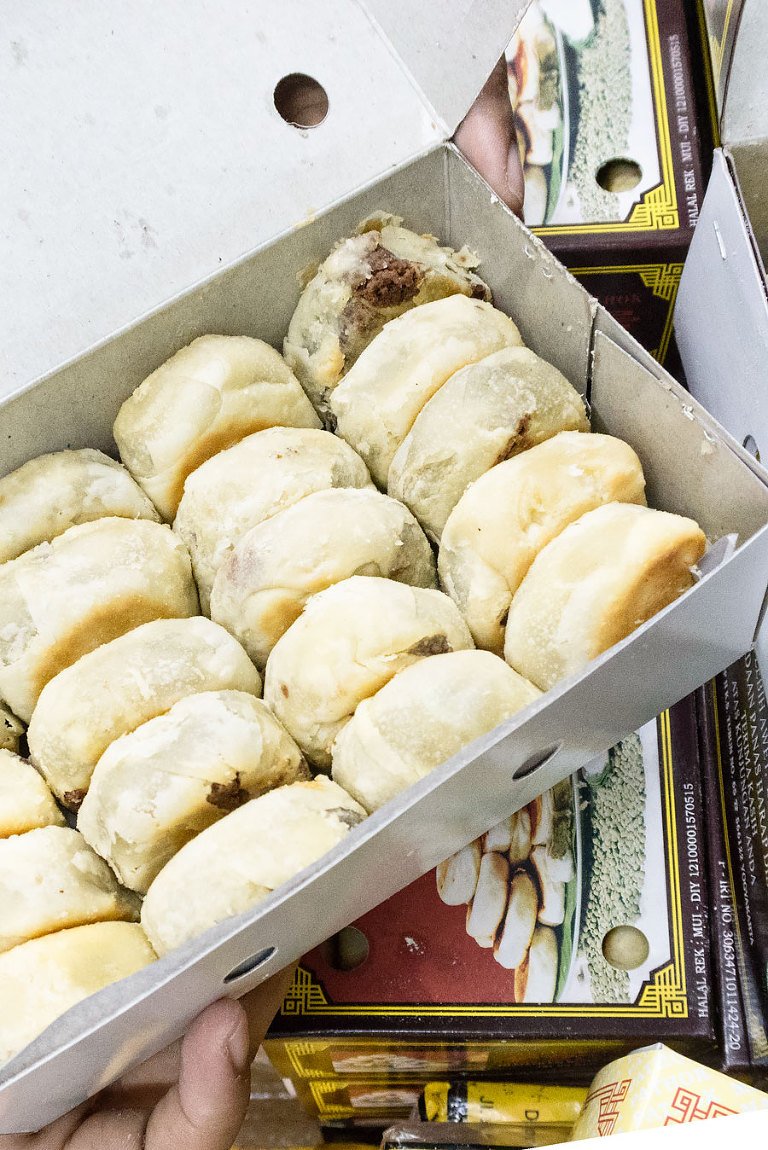 ViaVia offers a really fun culinary tour. They pick you up at your hotel on a motorcycle around 2.30pm and from then until 7pm you'll be driving around Yogyakarta, learning more about the food and of course taste it.
You'll visit a factory where they make 'bakpia', a delicious sweet snack that's only available in Yogyakarta.
And you'll end the tour on a square next to the Sultan's palace, when it's dark, listening to Indonesian music, drinking spicy ginger tea with the locals and – in my case – hiding from the pouring rain. So much fun and a really special experience.

Visit a local (bird) market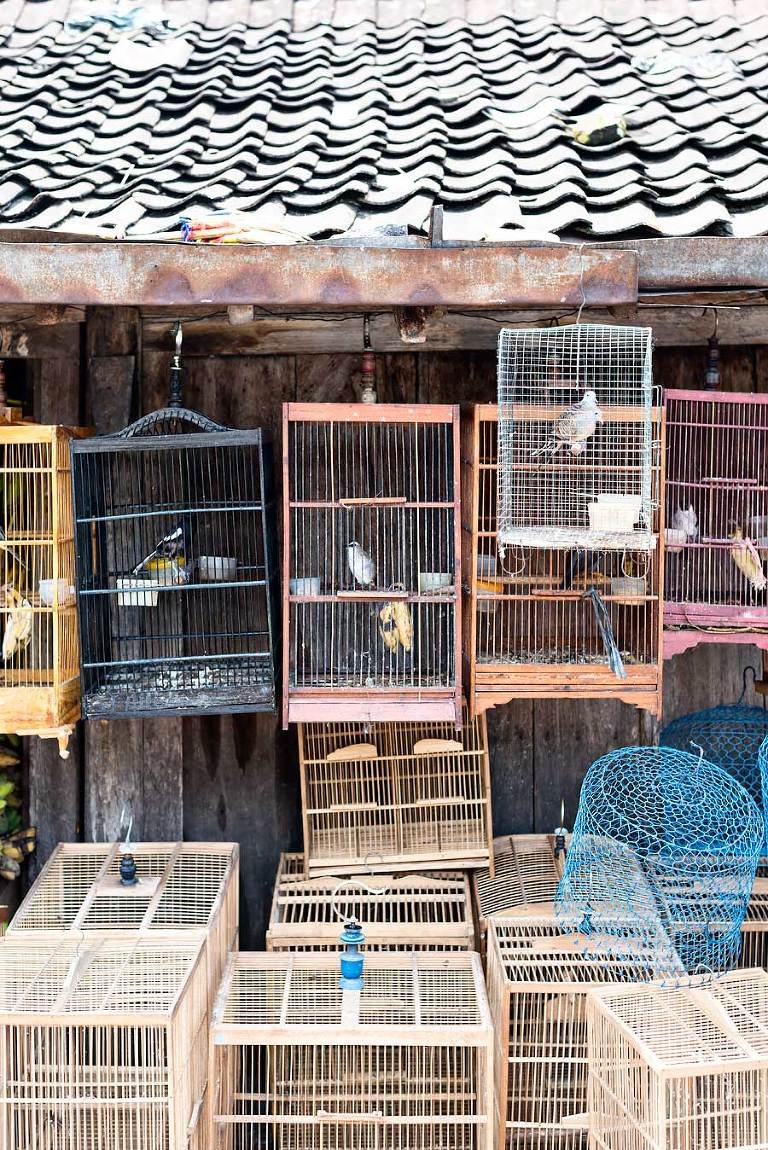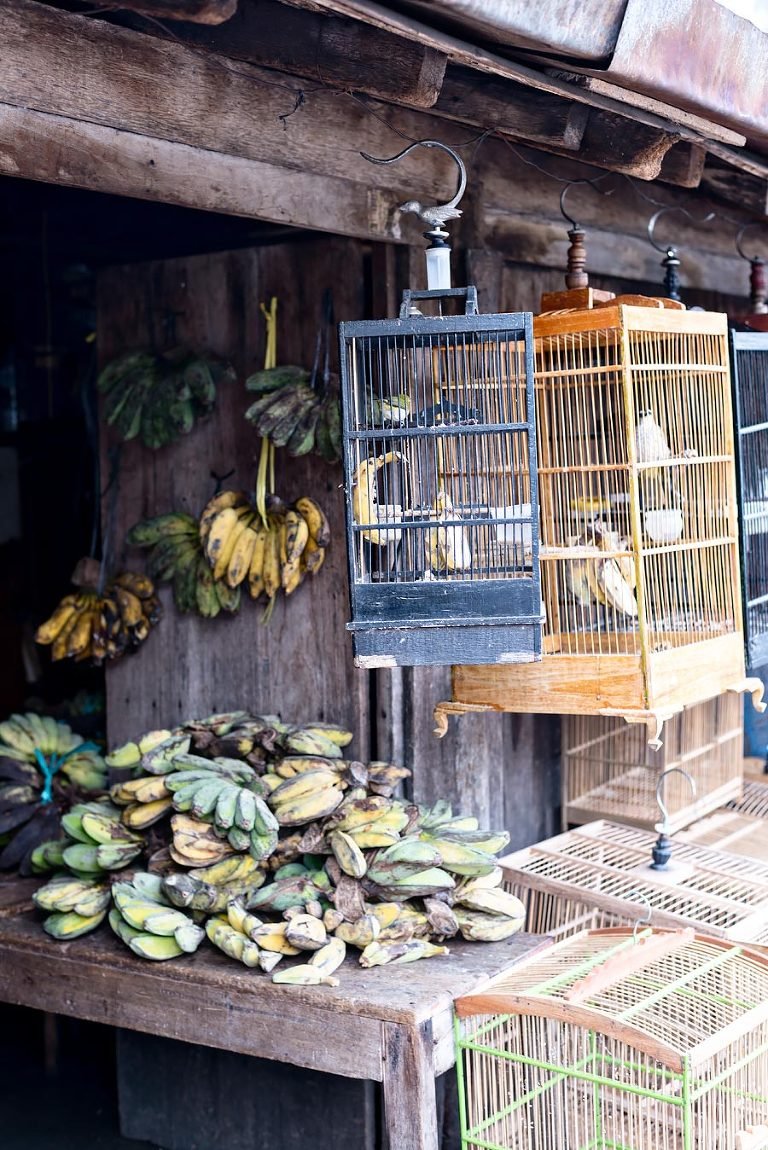 Markets are always a good place to do some (local) people watching. I passed the bird market in Yogyakarta on my way to the Prambanan temple and there were so many birds and so many people! Unfortunately I didn't have time to actually spend time at the market, but it looked fascinating so worth going if you can.
But even outside the bird market, you'll see birds in cages everywhere you go.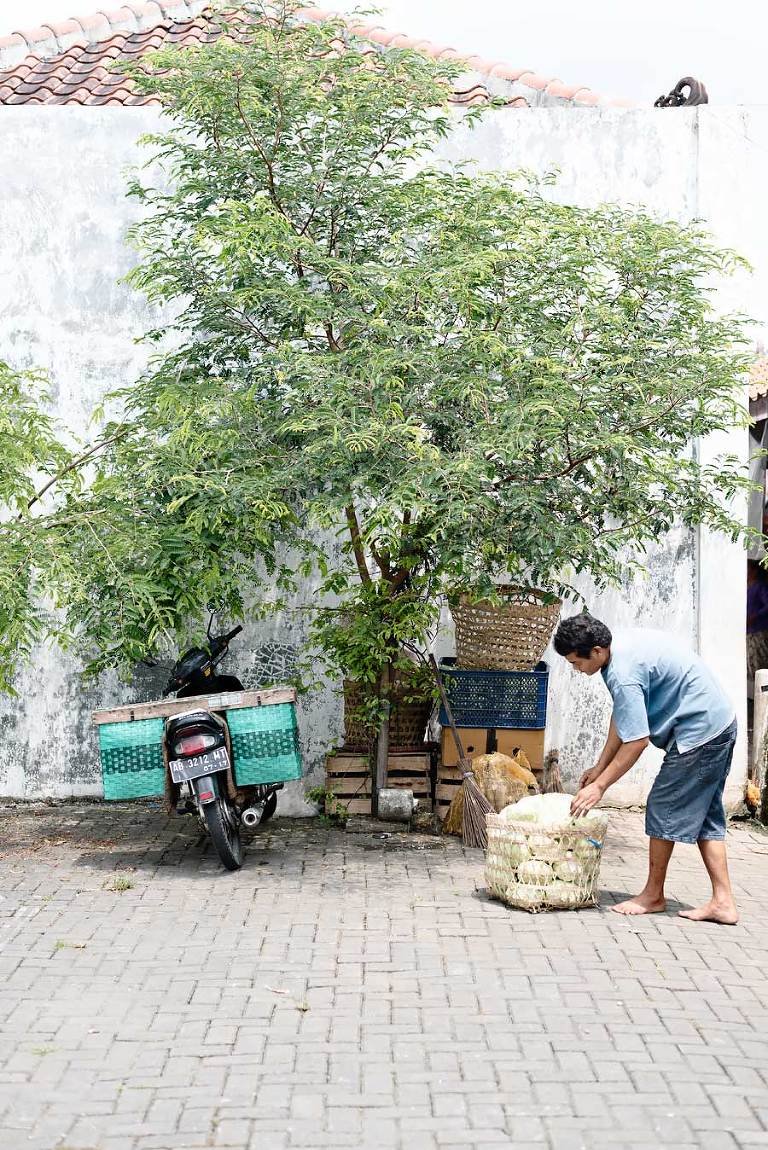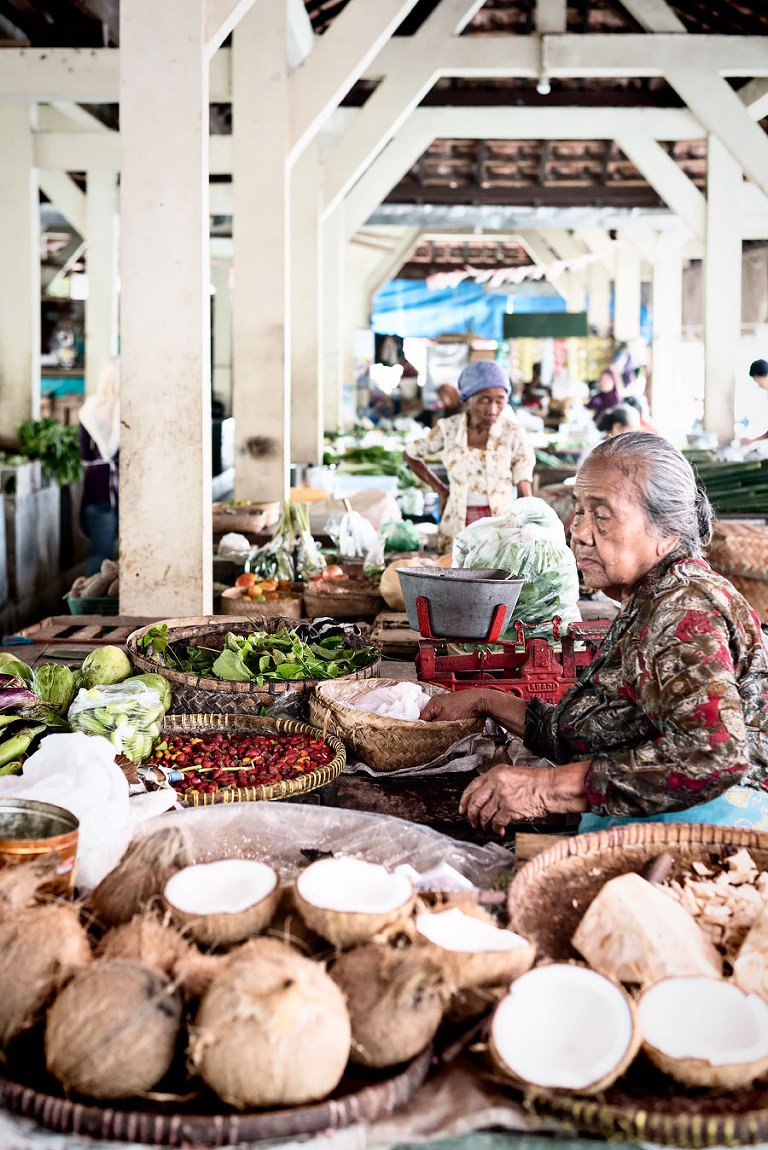 Or find one of the food markets. Next to the Greenhost Boutique Hotel there's a market on Saturdays where clearly only the locals shop. I loved walking around to see what they were selling and preparing.
Visit a Water Castle (Taman Sari)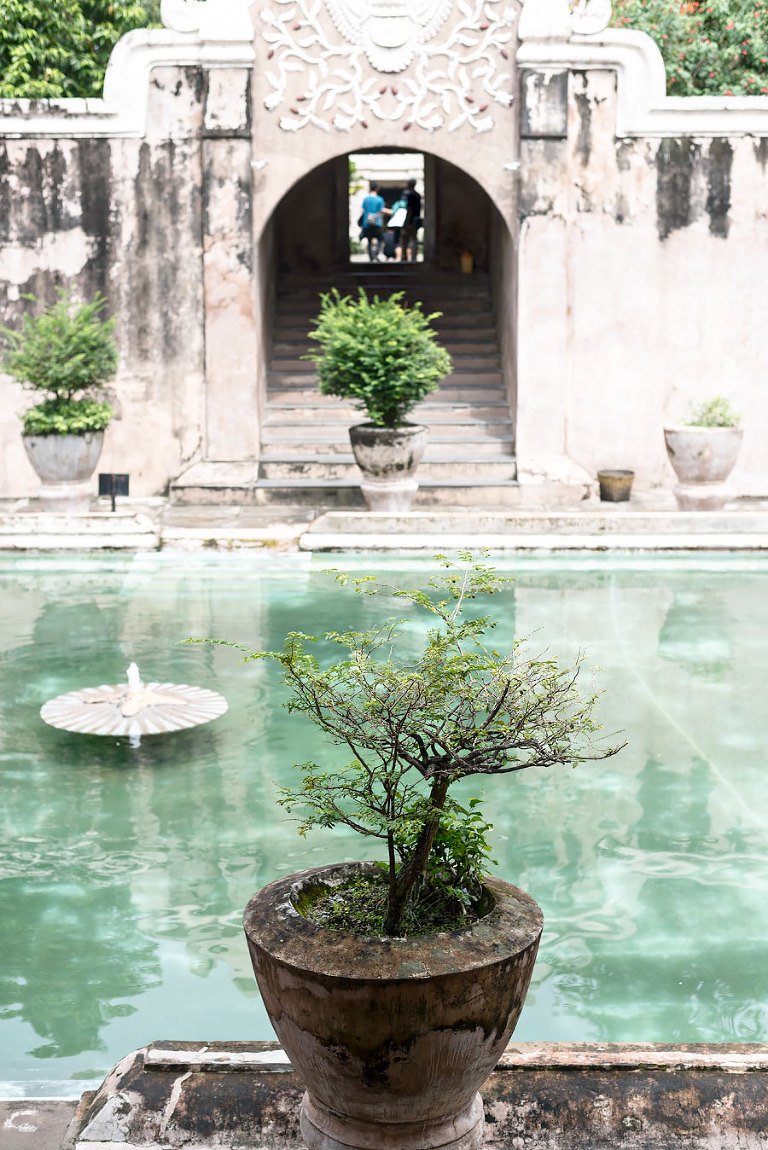 Taman Sari, the Water Castle, is one of the main tourist attractions in Yogyakarta. This 18th century complex was once used by the Sultan of Yogyakarta to relax, meditate but also hide if needed.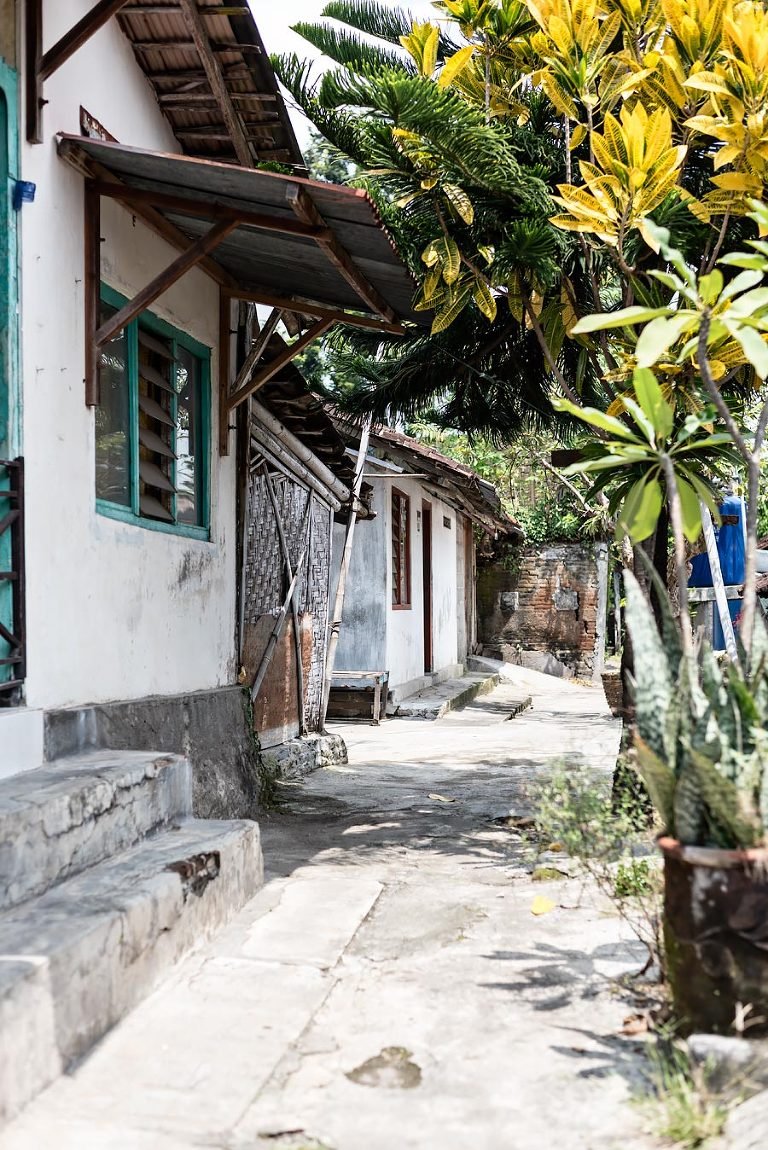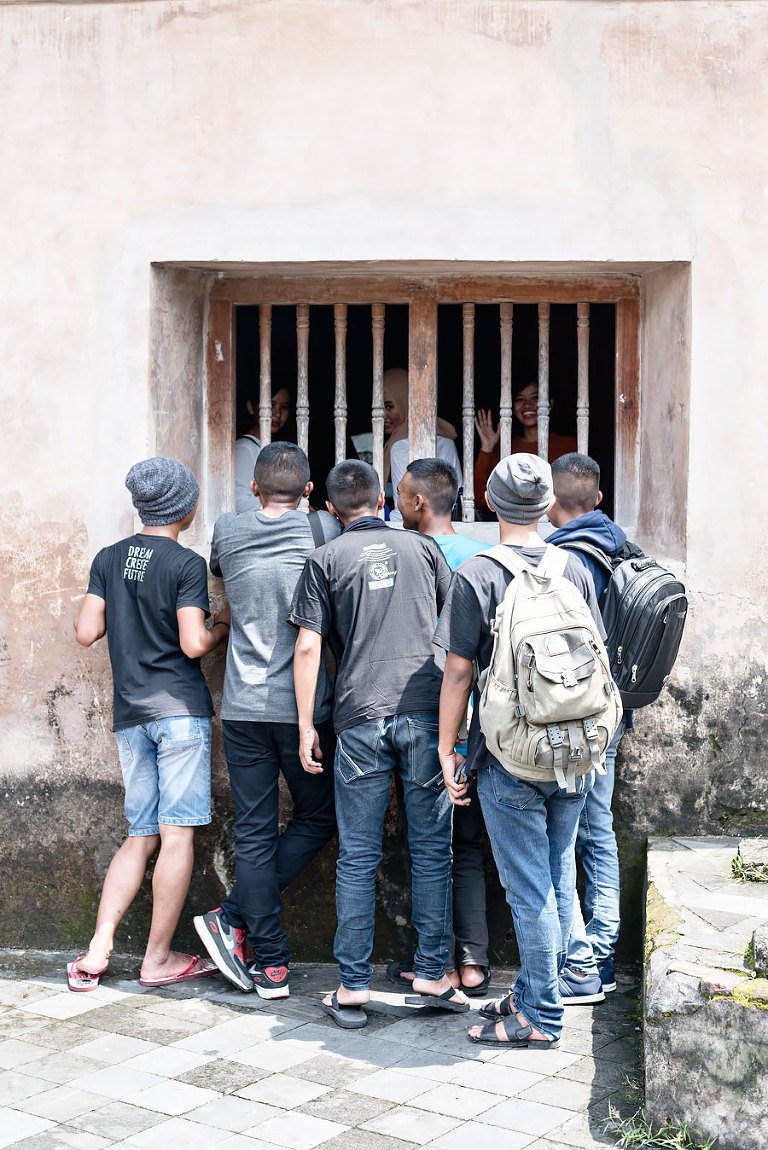 Drive to Prambanan temples on a motorcycle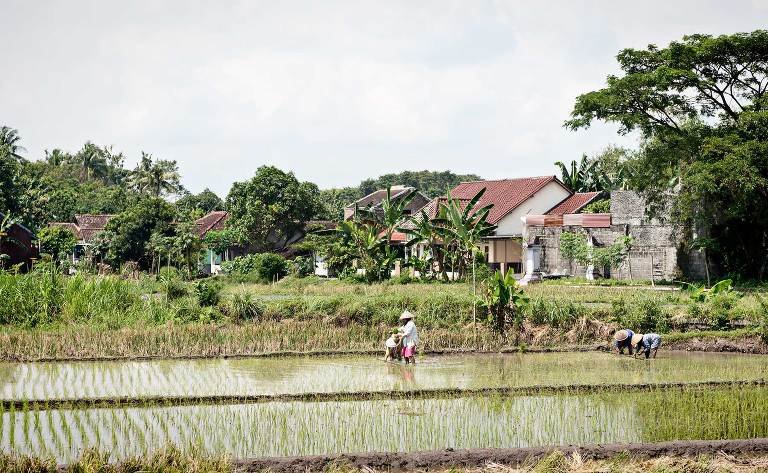 They'll get on your nerves from time to time (I heard someone compare them to mosquitos), but in the end a motorcycle is the easiest way to get somewhere in Yogyakarta.
So when I wanted to visit Prambanan Temple, I booked a tour with ViaVia and ended up on the back of a motorcycle, driving through small villages, enjoying the much needed cool wind. Turns out: I kind of like motorcycles as long as I'm on one.
The Prambanan Temples are fantastic. It's so impressive that it has been here since the 9th century. I had two hours to walk around which I thought would be more than enough. But I could have easily spend twice as much time here. Although I probably also lost a lot of time taking pictures with all the school kids wanting a selfie with that 'tall blond lady'….
Get up early to watch the sunrise at Borobudur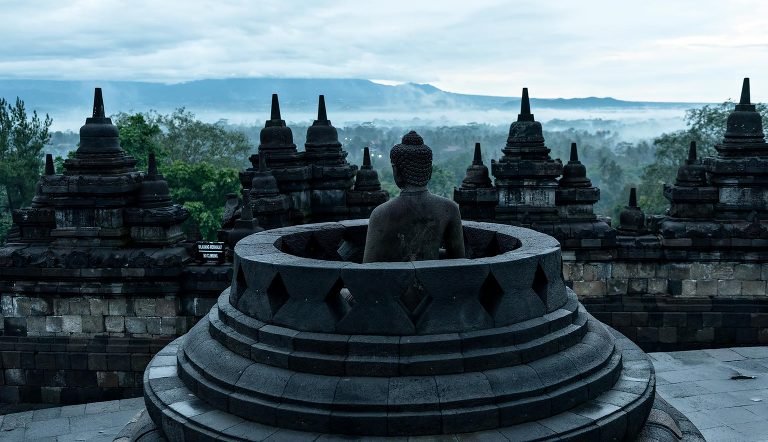 And after Prambanan Temples there's one more temple that you absolutely can't miss: Borobudur. Watching the sun rise from this temple was probably the best experience I've had in Java. Which is why it deserves a separate post that I'll be sharing soon.
After four days in Yogyakarta I can't wait to see what else Indonesia has to offer. Time to continue my journey to Malang, Surabaya and Bali.