Happy New Year! I took a little break from blogging at the end of the year (who has time for blogging anyway when there's so much food that needs to be eaten?). But I'm excited to start 2015 and make plans for all the trips I want to take and things I want to do in London.
I was in the Netherlands to spend Christmas with my family and even though we didn't have a white Christmas (never gonna happen), we did get some snow a few days later. It actually turned the streets into one huge ice rink, but it still looked pretty. So I decided to visit Delft to take some photos.
Delft is so close to Den Haag, but I hadn't been there in ages. If you're interested in Dutch history however, Delft is a must-visit. It's where William of Orange was murdered in 1584 (you can still see the bullet holes in museum Het Prinsenhof) and where since then members of the royal family have been buried. But it's also the city where Johannes Vermeer lived almost all his life and made his famous paintings in the 17th century.
Even though I sort of know my way around Delft, I picked up a map with a historic walk through the city so I wouldn't miss a thing. Because there was one place in particular that I was looking for, and that was the spot where Vermeer painted his world famous 'View of Delft' (Gezicht op Delft).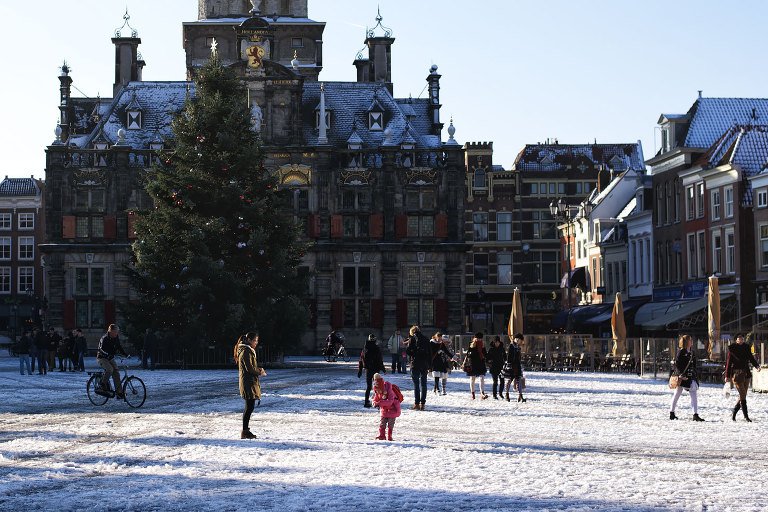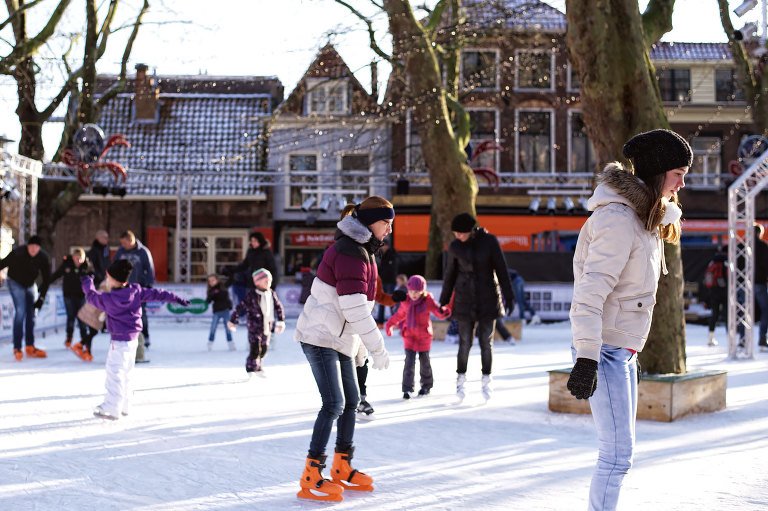 Like most Dutch cities, Delft is very easy to explore on foot. A good place to start is the Markt (market square). If you want to do the same historic walk, you can pick up your copy of the map here.
The New Church on the Markt was unfortunately closed on Sunday, but if you're here any other day you should definitely go in. And look for the plaque on one of the houses that shows you where the house in which Vermeer was born used to be.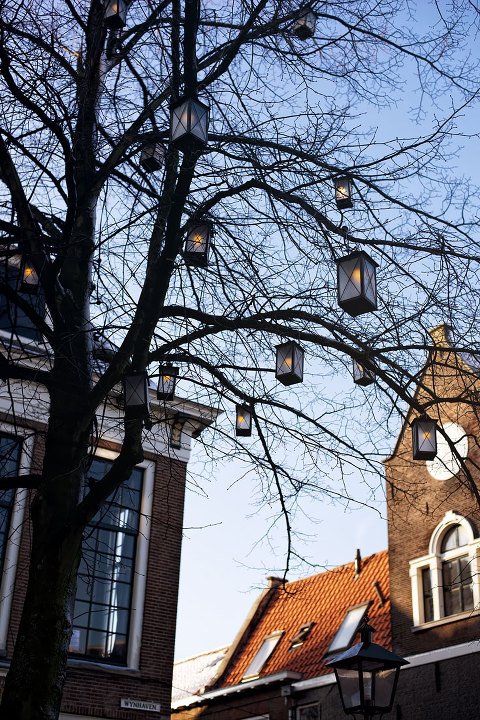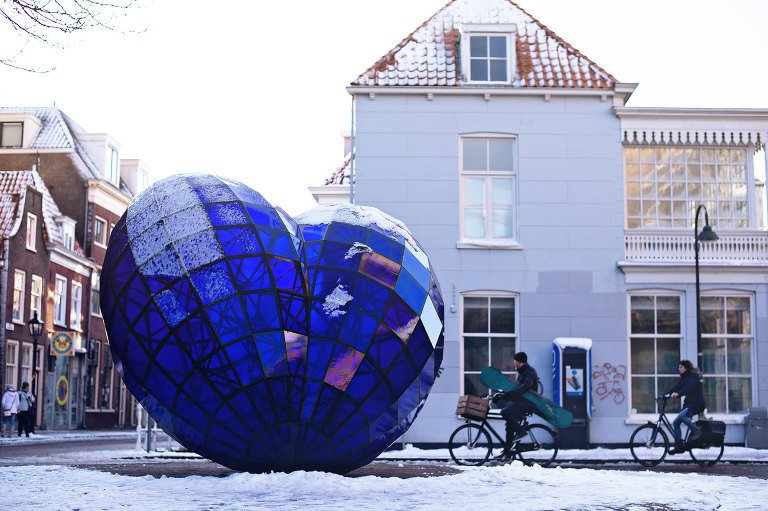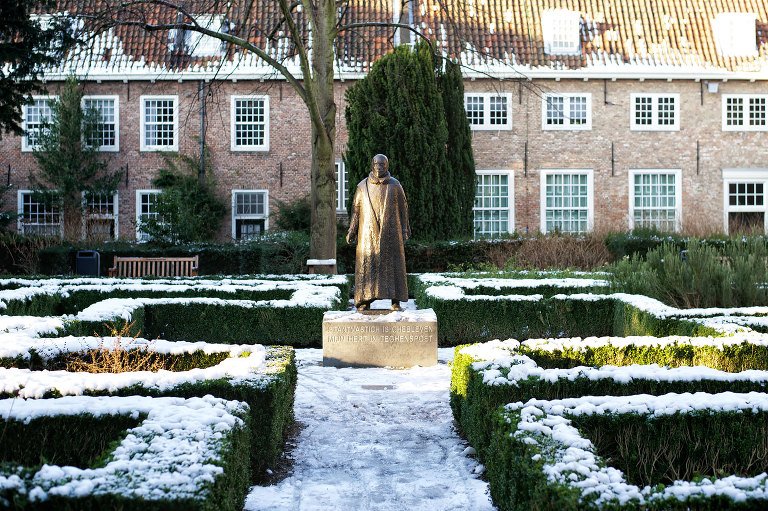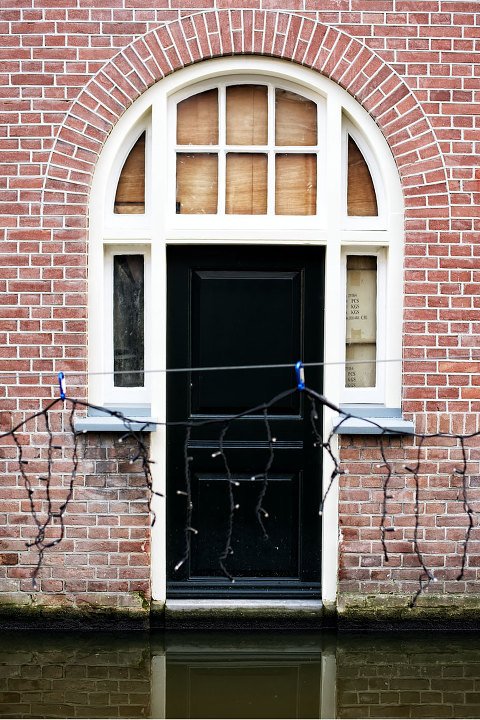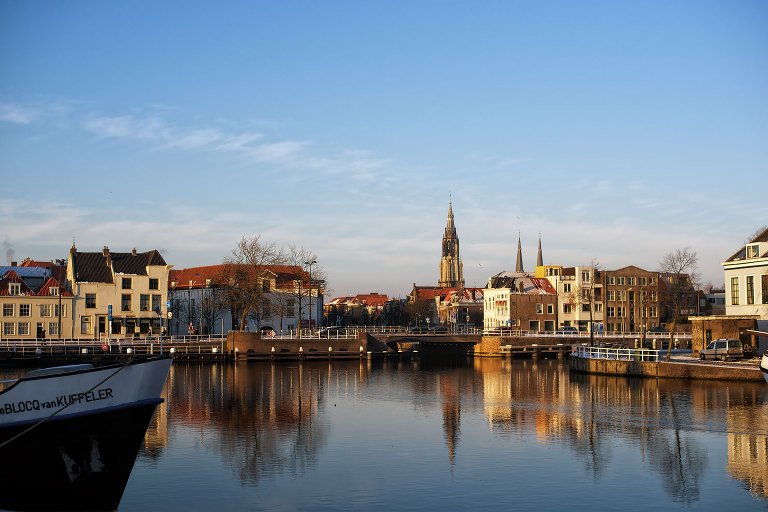 Late in the afternoon I finally arrived at the place where Vermeer painted his View of Delft. It's actually just around the corner from the train station. A lot has changed since the 17th century and it's hard to recognize the painting in what you see today. What remains are the New Church and the Old Church (of which you can see the top behind the white building on the left). But I love the idea that he was once looking in the same direction and felt inspired to create his painting.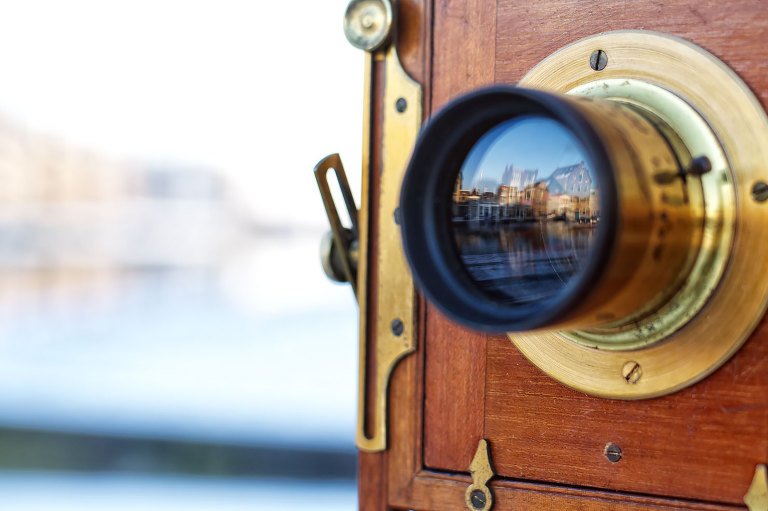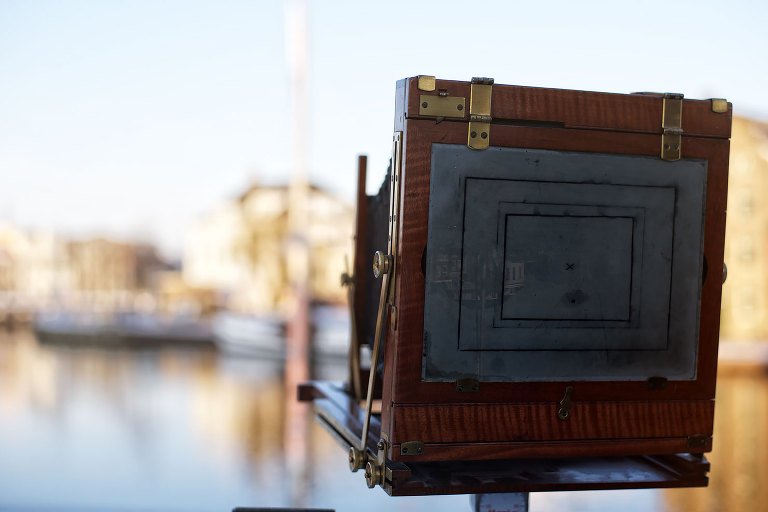 And it turned out I wasn't the only one who wanted to capture this historic view. While I was standing there, figuring out how my view today corresponded with the painting, I met another photographer with the same idea. But where I was capturing the view with my new 21st century dslr camera, he was using the coolest antique photo camera I have ever seen. And he was kind enough to explain what he was doing and let me have a look through the camera to see the world upside down. Amazing! I want one too.
But whether we're using old or new cameras, it's impossible to create something that comes even close to Vermeer's use of light. So for the real masterpiece you'll still need to visit the Mauritshuis in Den Haag.