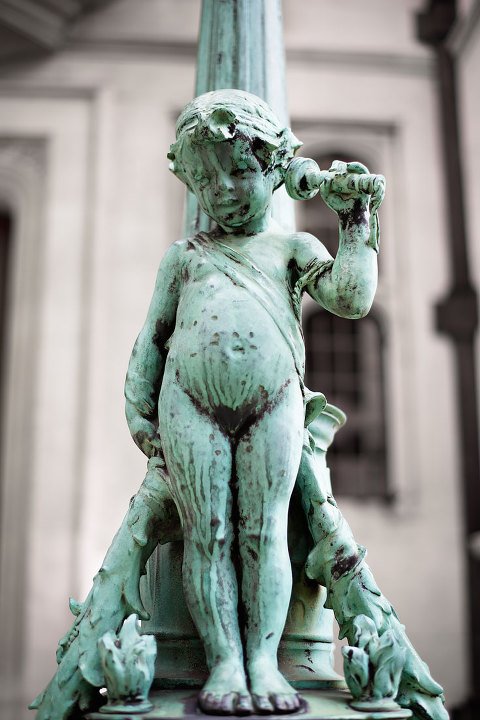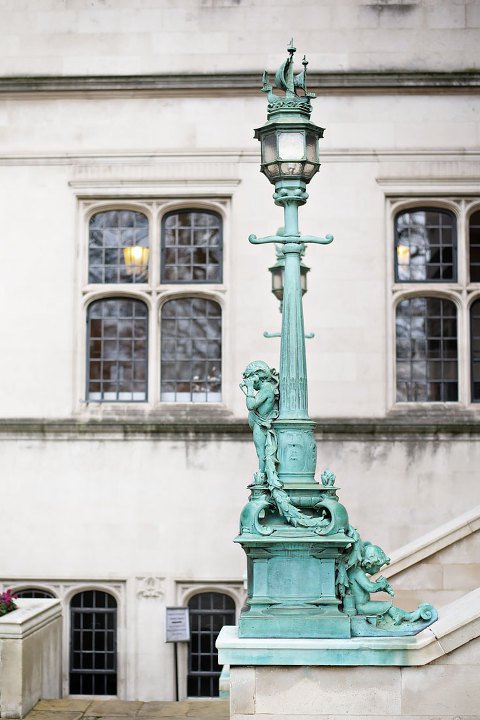 Old houses fascinate me. I wouldn't necessarily want to live in one, but I love to visit them and pretend for a moment that I do. Walking down the grand staircase, reading a book in front of the fireplace in a library filled with books… It's not often that you can visit and walk around houses like this.
But for only three months a year you can at 2 Temple Place, just outside Temple Station. It's the most amazing experience and now tops my list of favorite hidden gems in the city. How could I not have known about this place?!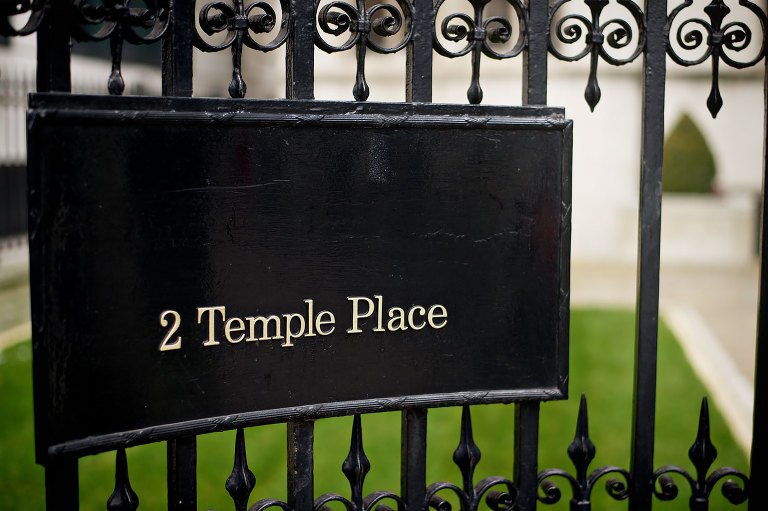 For many years this house was known as Astor House, after William Waldorf Astor (founder of the Waldorf Astoria) who commissioned to build the house in 1895. Even though he did use it as a residence from time to time, its main function was an estate office and a vault for his belongings. (He was at the time the richest man in the world.)
In 2011 it opened to the public as a gallery, but only for three months a year. This year's exhibition is 'Cotton to Gold; Extraordinary collections of the industrial North West'. A beautiful collection of art and other treasures that Lancashire cotton magnates once acquired.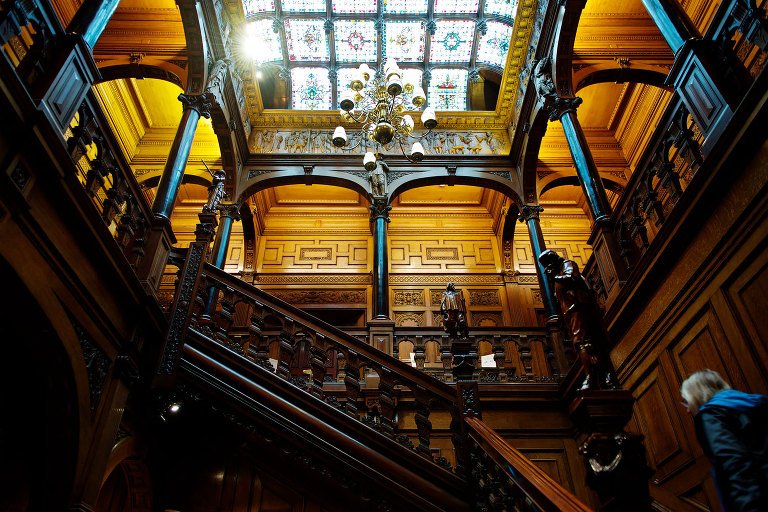 But the biggest treasure is the building itself. I arrived early when they just opened, so I was exploring the house almost by myself. I loved how I had to open many of the doors, not knowing yet what was waiting for me in the next room.
Because William Astor hired different people to design each room, they all have their own uniqueness. I could have spent hours just admiring the mahogany staircase with its ebony pillars and literature references. There are carvings representing the characters from the Three Musketiers, reliefs with different Shakespeare plays and many other statues that represent characters from famous books.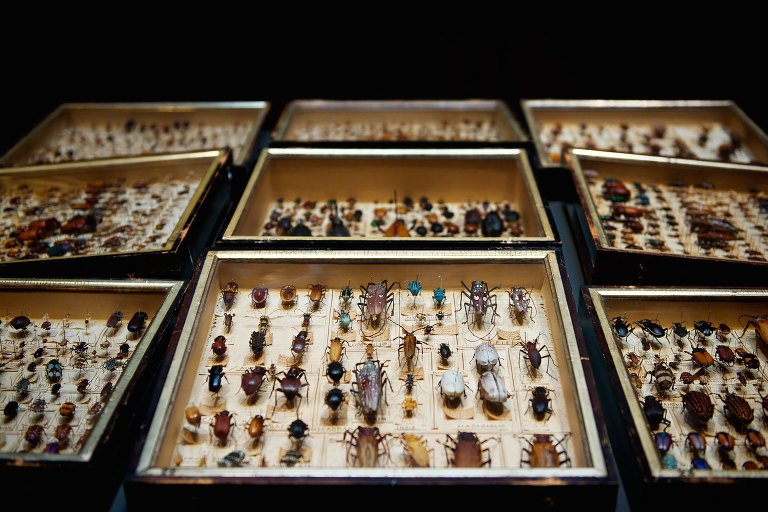 It was clear to me that all the people working here are just as much in love with the building and its history as I was. And were happy to share their knowledge with me. There's so much to see that you'd easily overlook some of its quirky hidden features (like secret doors). Plus I would never have known that this is where they filmed the season finale of Downton Abbey (the wedding).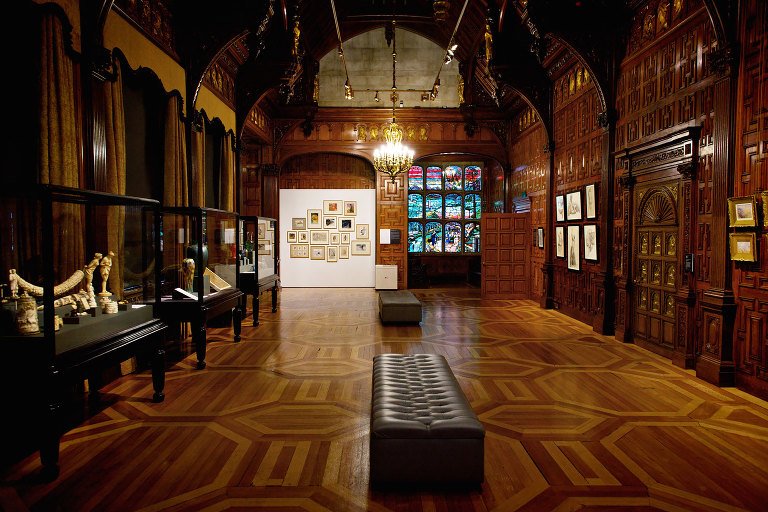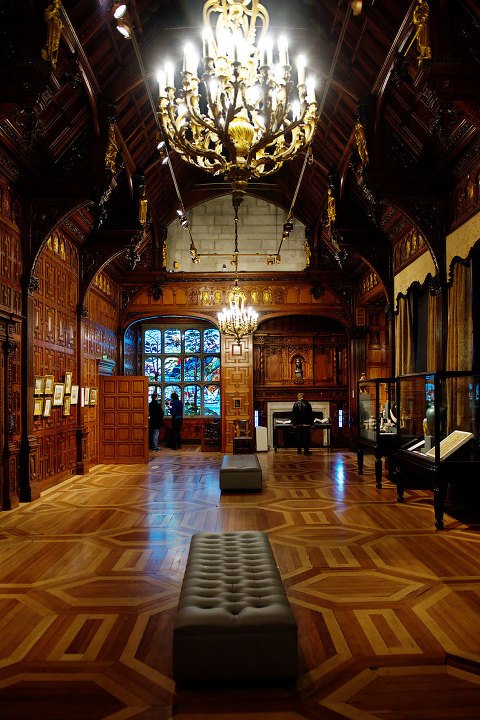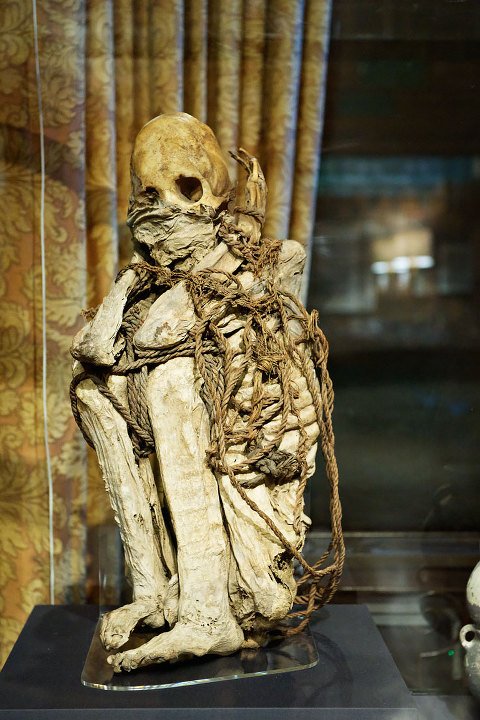 But let's not forget the exhibition which is on display throughout the building. These are the objects that industrialists bought with their new-found fortune. You can see collections of rare Roman coins, medieval manuscripts and beautiful prints and sculptures. The collection of preserved beetles was very impressive (I really hope that some of them are extinct by now). But the highlight of the exhibition must have been the Peruvian mummy. Call me practical, but where would you keep a mummy? In the living room? Bedroom?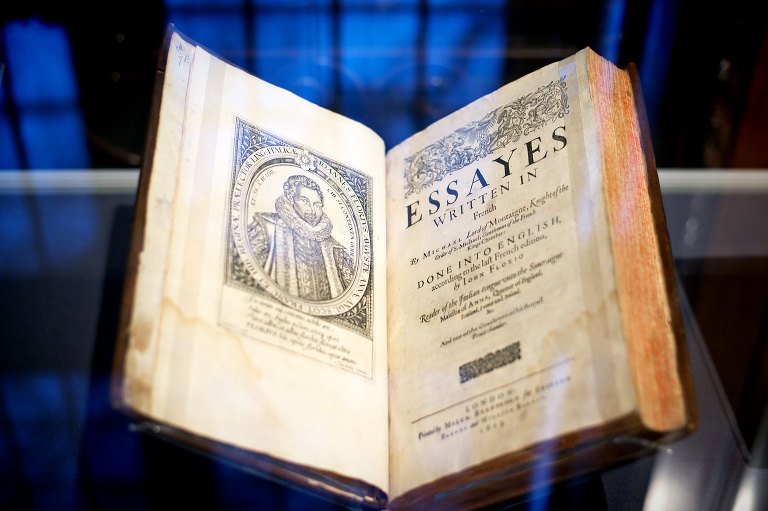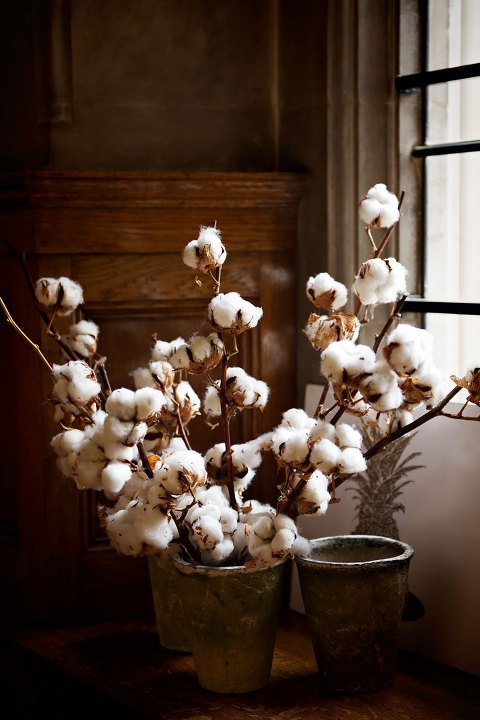 I'm so happy I got to see this beautiful mansion from the inside. And it's free! But if you want to learn more about the exhibition or the building, they organise several tours and events that are around £10 and actually sound very interesting (I might need to come back).
You can visit Two Temple Place until 19th April 2015. Seriously, don't miss it!