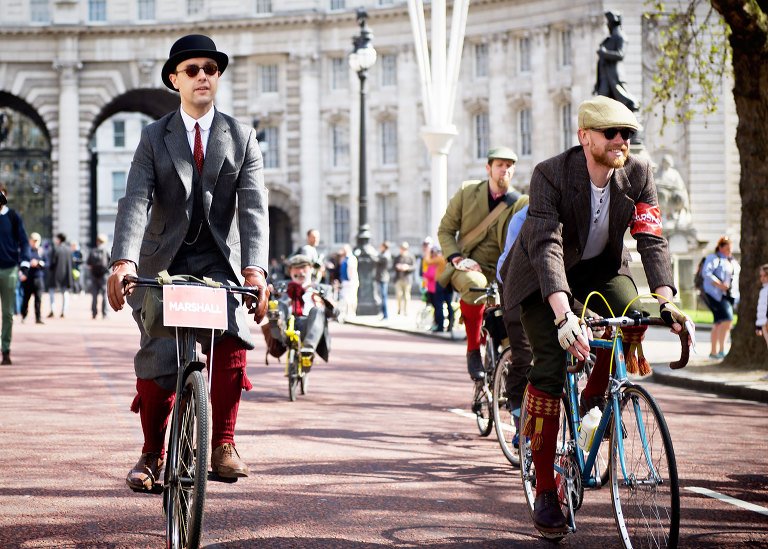 I was not going to miss it this year! The first time I heard about it – I had just moved to London – it was after the fact. The next year I had already booked a trip to Madrid. So no, no matter what, I would not miss it this year. For someone who wishes there would be such a thing as a leisurely bike ride in London but at the same time loves everything else that comes with living in this city – including all its quirkiness – what better event to attend than The Tweed Run?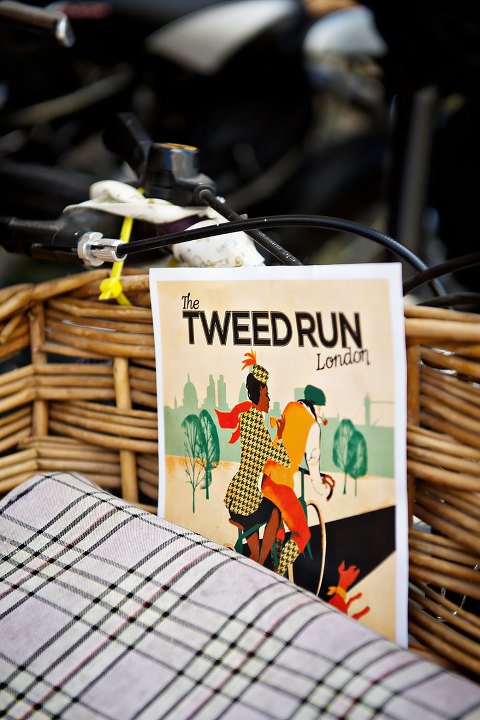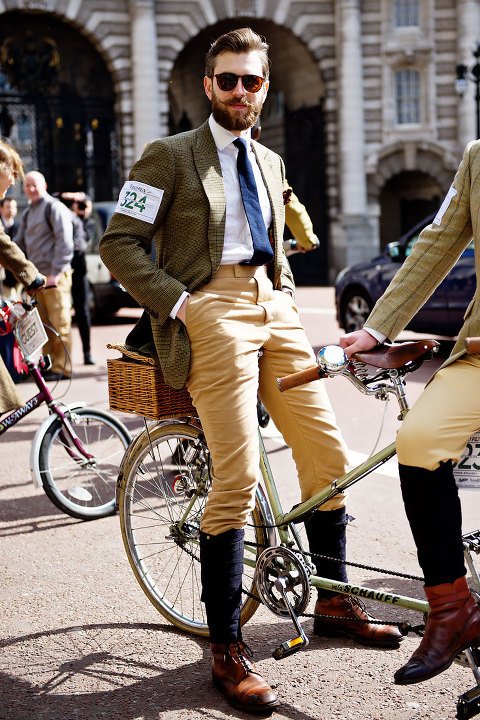 When I walked out of the Charing Cross tube station, I instantly spotted a bike-tweed combo, then another one…and another one. By the time I arrived at Trafalgar Square – the meeting point – I couldn't help but smile. This was incredible. It was like a tweed fashion show with vintage bikes.
Even though there's a lot of publicity before the event, the actual route is being kept a secret until the very last moment. And even then, they only share it with the people who are participating.
I had arranged for a photo pass, so even though I had left my bike at home and wasn't dressed in tweed, I could still follow them during the day.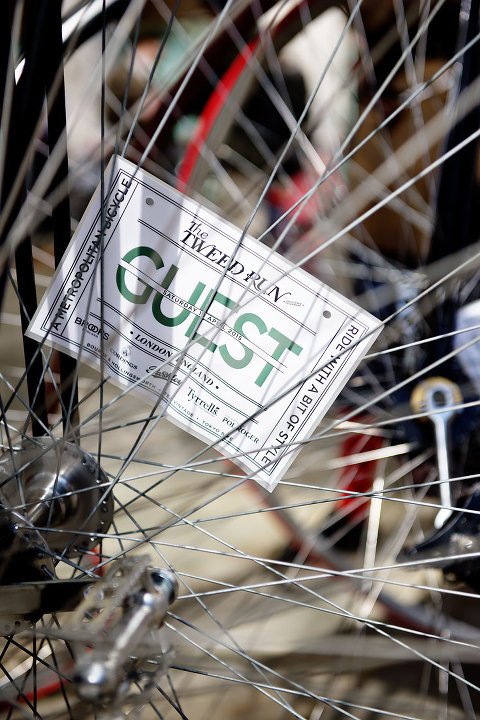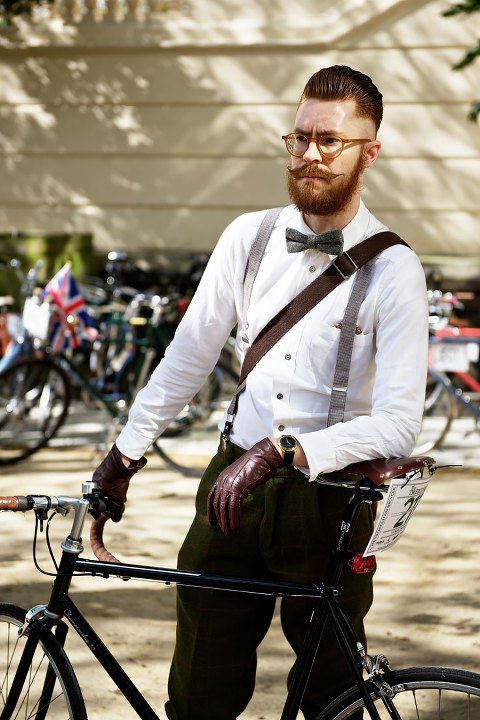 Around 500 people – young and old – had managed to get a ticket for the seventh annual London Tweed Run. It felt like a reunion with people greeting each other, posing together for yet another photographer. Is there some secret London Tweed Society that I don't know about?
By the time all participants had arrived, and enough 'outfit of the day' photos had been taken, they gathered everybody in front of the National Gallery for a group shot before starting the bicycle ride. And of we go!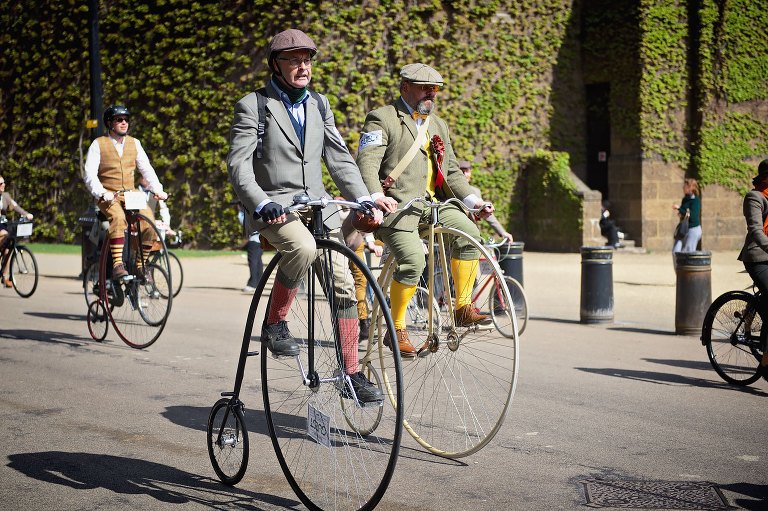 It was such a beautiful sight. Usually when you see someone cycling in London, the dress code is often spandex and a helmet. Let me state for the record that I'm not one of those people. I will cycle in high heels, short skirts or long evening dresses if I have to. But this was something else…
If it weren't for the occasional Boris bike, the GoPro cameras and selfie sticks you'd think you'd gone back in time. How often do you see men on high wheelers?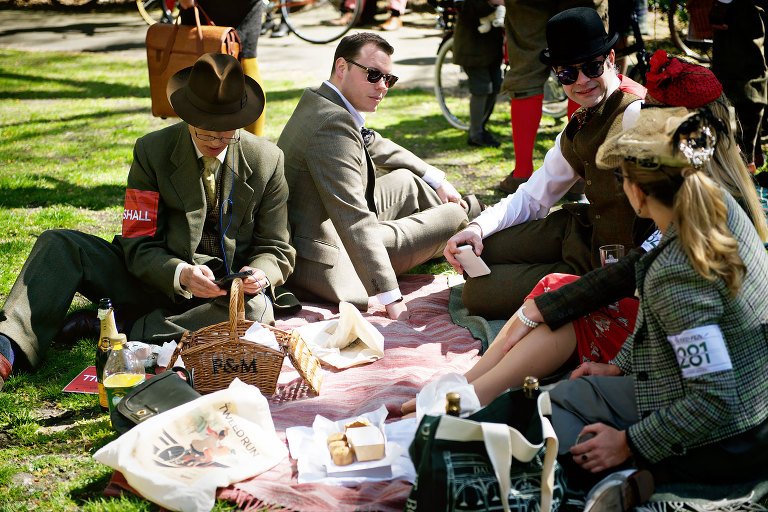 When you make an effort and dress up like this you don't want to get all sweaty, so there was enough time to take a break and relax. I didn't follow the entire 12 miles (20 km) route, but after taking the first photos at the starting point I got on the tube and went to Red Lion Square in Holborn for the Tea Break. It was hilarious to see people's faces on the street when all of a sudden there was this group of cyclists in tweed passing by.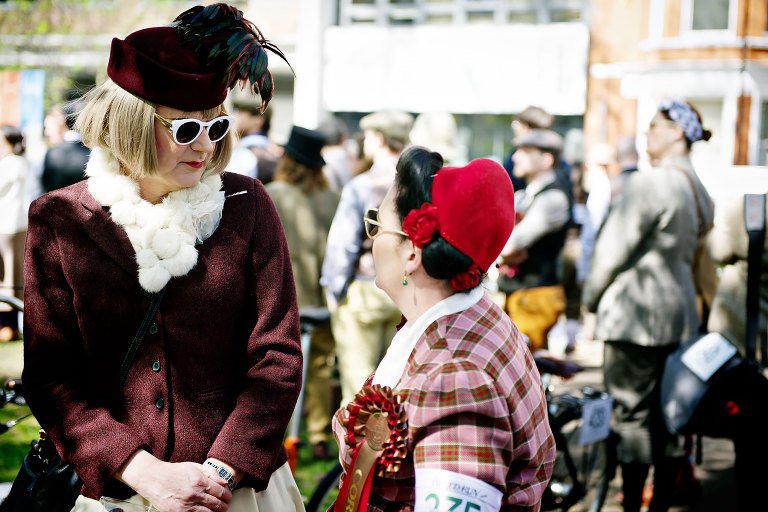 The next stop was the traditional picnic in Saint Pancras Gardens. A beautiful park on the other side of the station that I had never been to. With music coming out of a gramophone, people sitting on the grass enjoying their picnic basket or playing a game that involved throwing a tweed cap on a pigeon (don't ask), it was again a picture perfect moment.
Looking at all of this I decided that next year I want to participate as a cyclist as well. I need to go shopping…Where do they sell tweed dresses these days?