With its location in the heart of Flanders Mechelen is the perfect destination for a day trip from Brussels or Antwerp. Or – in my case – a nice weekend break. When I arrive at Mechelen station, I'm surpised it takes me less than two hours to get here from The Hague by train. Why haven't I done this before?
I decide to walk to my hotel. It is only 20 minutes from the station and it's such a nice sunny day that it will give me a chance to see what this city has to offer. Because how much do I actually know about Mechelen? But that's definitely going to change this weekend.
Mechelen reminds me a bit of Delft. A charming, beautiful city with lots of history (it was once the capital of the Netherlands) and not too big, so easy to explore on foot. Many interesting places to visit, cute shops and – as you can expect in Belgium – great food.
To see the most of this city, I'm using a practical booklet called 'In the footsteps of Margareta' (named after Margaret of Austria who was the regent of the Habsburgs Netherlands in the 16th century). With three different city walks you get to see all the highlights of Mechelen and learn more about its interesting history.
So what were the highlights for me? If you're planning to visit Mechelen, then these are the 11 things I believe you don't want to miss.
Climb to the top of St Rumbold's Tower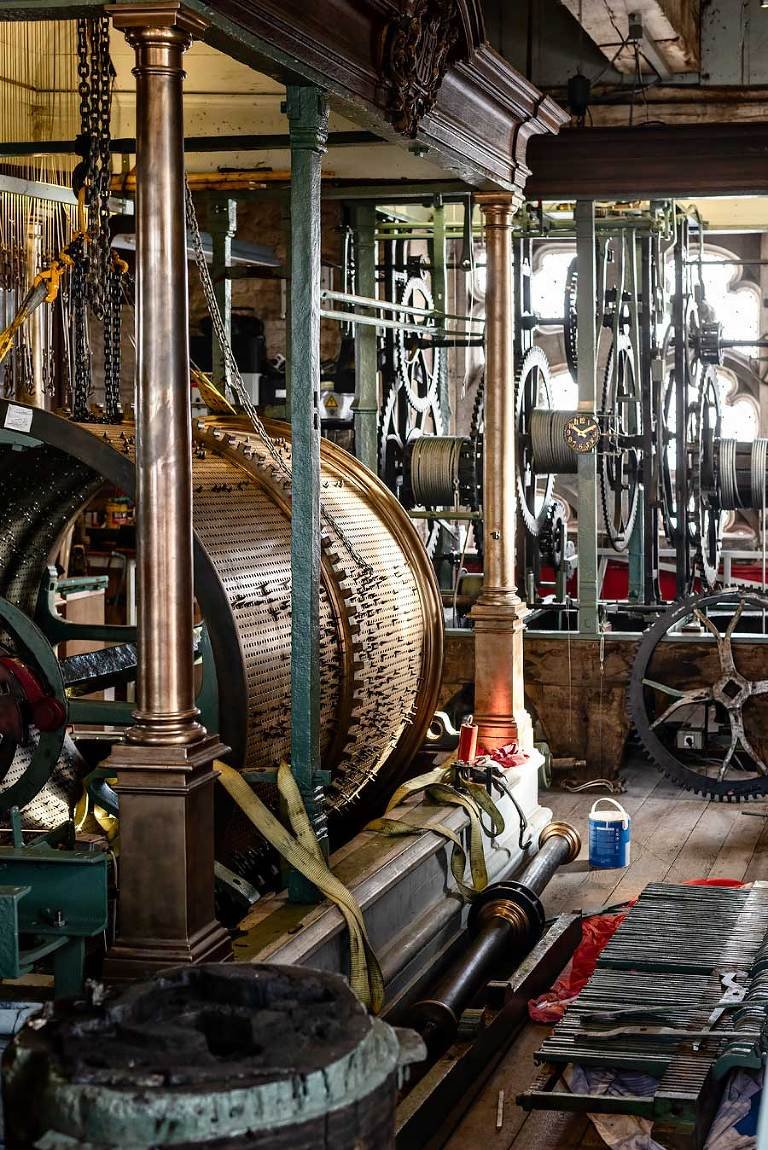 The St Rumbold's Cathedral is one of the reasons why Mechelen is so easy to navigate. Just look up to see where the tower is and you'll know which direction to go.
The tower has a bit of an unusal shape because it was never finished. They started construction in 1452, but because there wasn't enough money they had to stop around 1520.
As a result, the top of the tower is sort of flat. A perfect spot for a skywalk from where you have an amazing panoramic view of the city. On a clear day you're able to see Antwerp and Brussels.
You will need to climb 538 steps to get to the top, but on the way you can catch your breath and learn more about the tower at the different levels and rooms inside.


Visit Mechelen's Weekly Market on the Grote Markt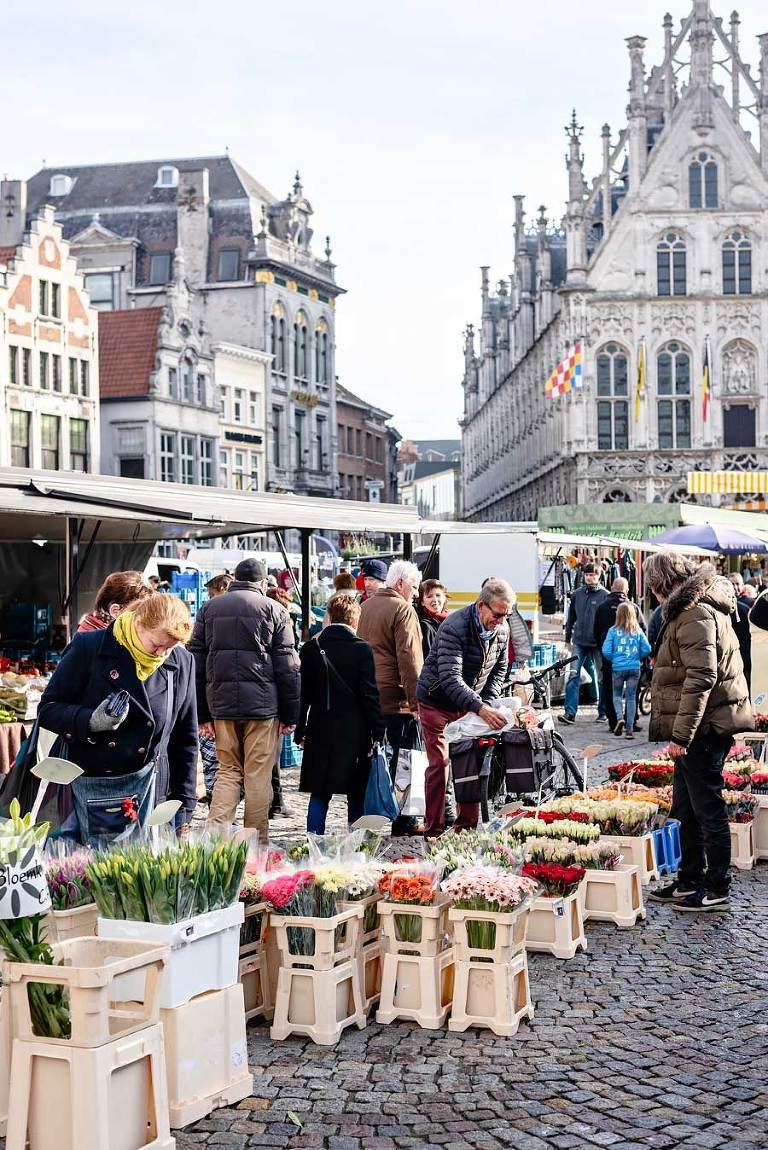 If you're in Mechelen on a Saturday then don't miss the weekly market on the Grote Markt. It's a great place to do some people watching and buy a super fresh Belgian waffle if you're hungry.
I would actually recommend visiting the St Rumbold's Tower on a Saturday morning when it opens (at 10am) so you can see the market from above.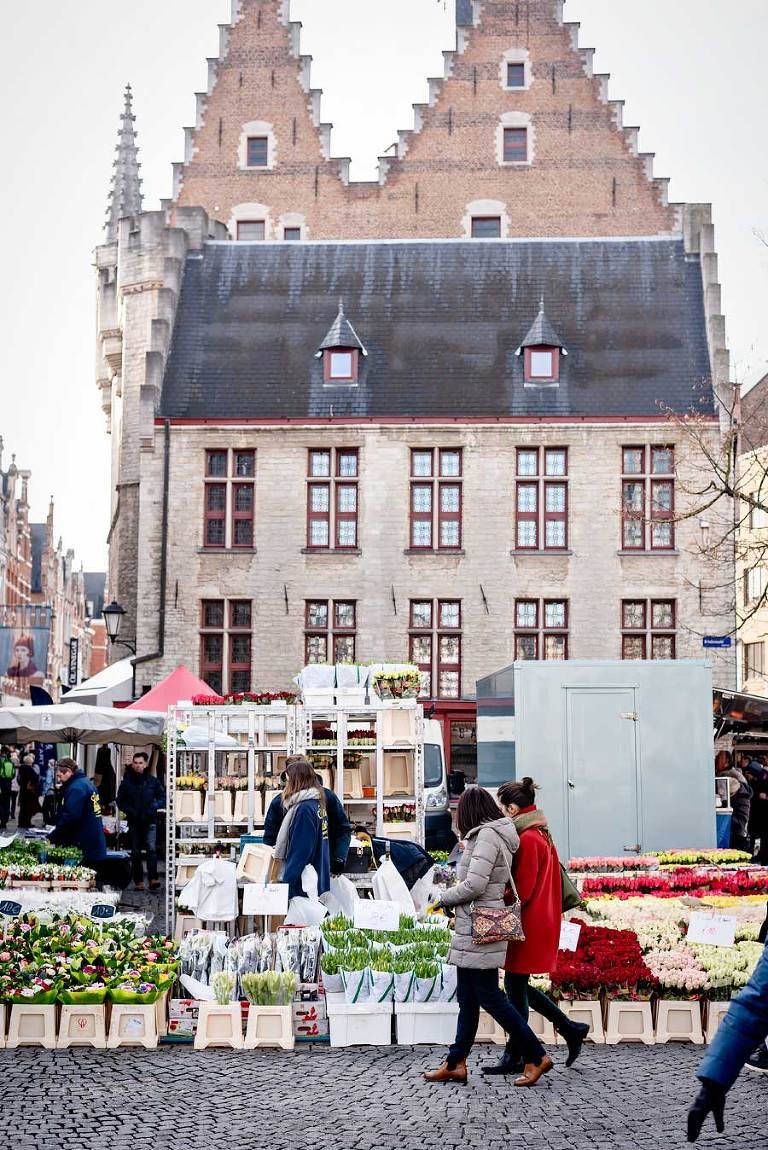 Get lost in Mechelen's beguinage (Begijnhof)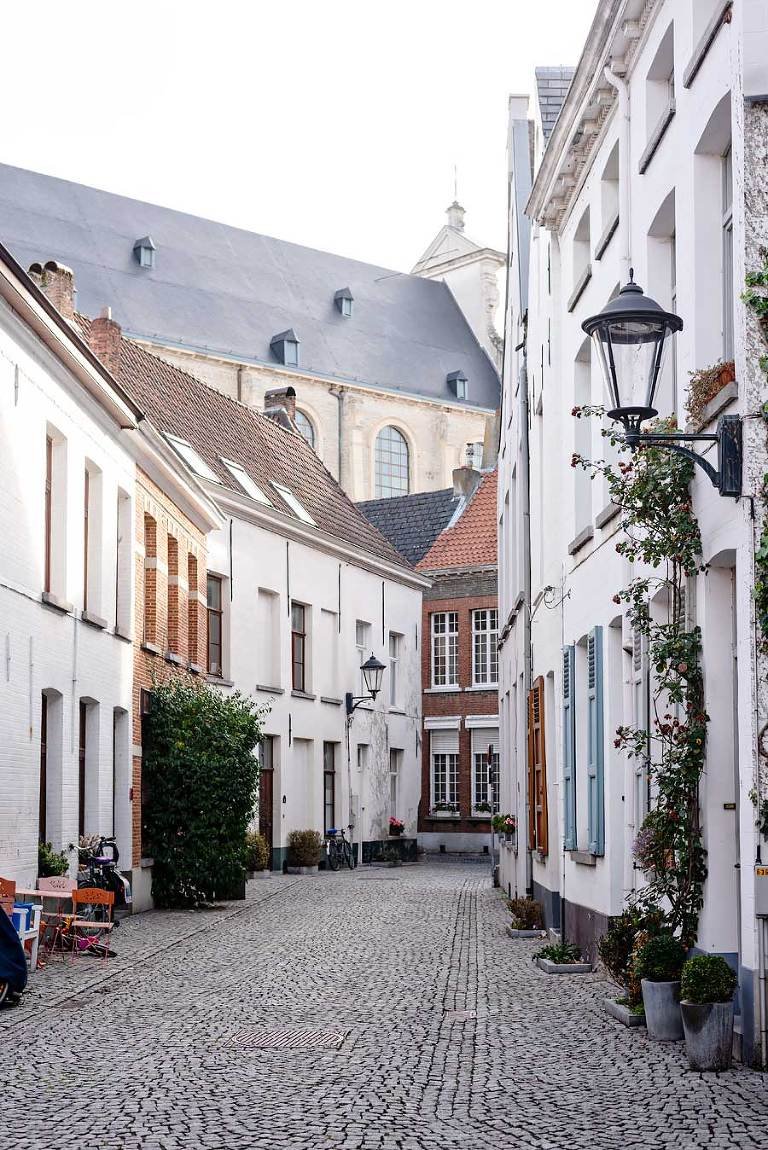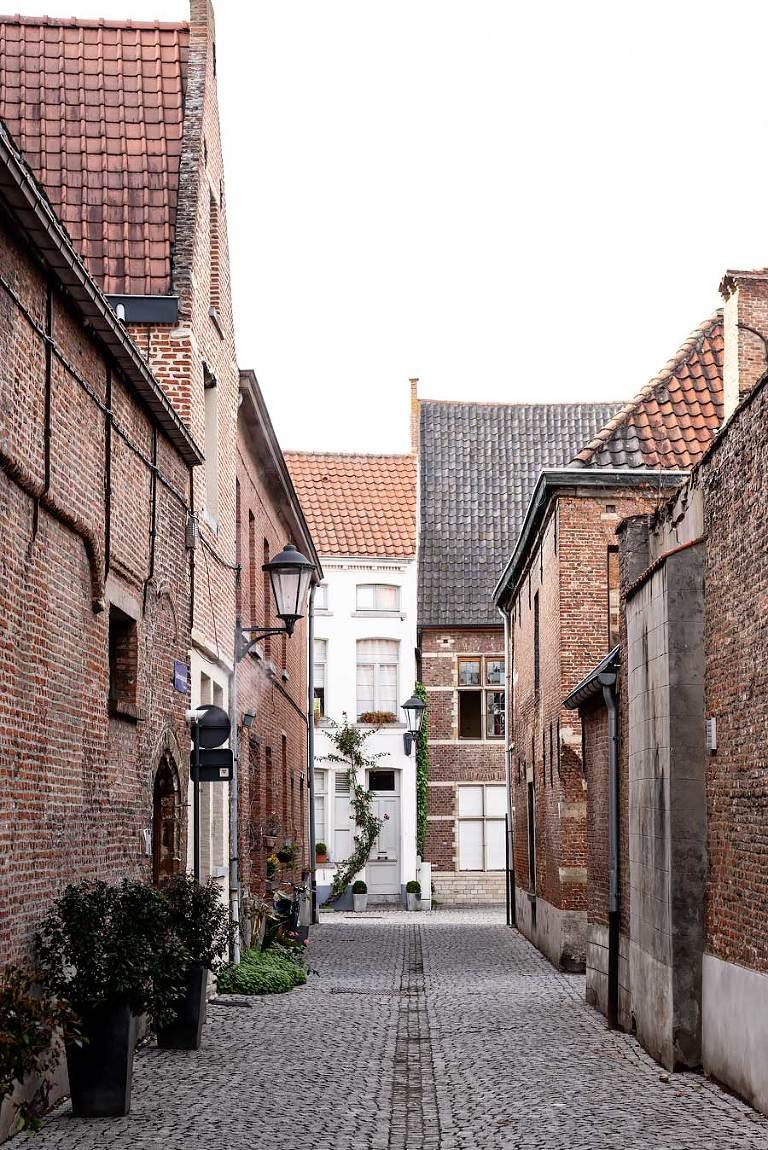 The historic beguinage (begijnhof) is definitely one of the highlights of a visit to Mechelen. A long, long time ago this is where women and children lived together when their husbands didn't return from a crusade or they weren't able to find a suitable husband.
One option was to enter a convent, but they decided to live together and sustain themselves. With their own bakeries, churches and breweries, a beguinage became a (super picturesque) small town within the city.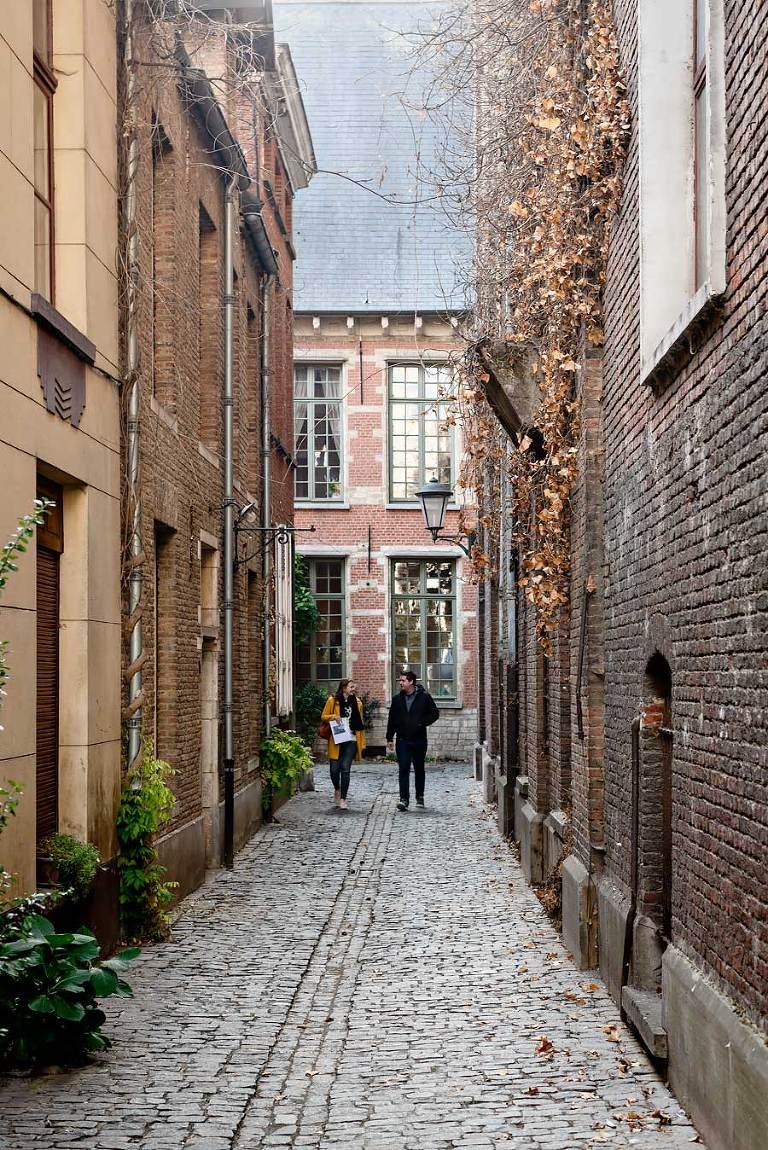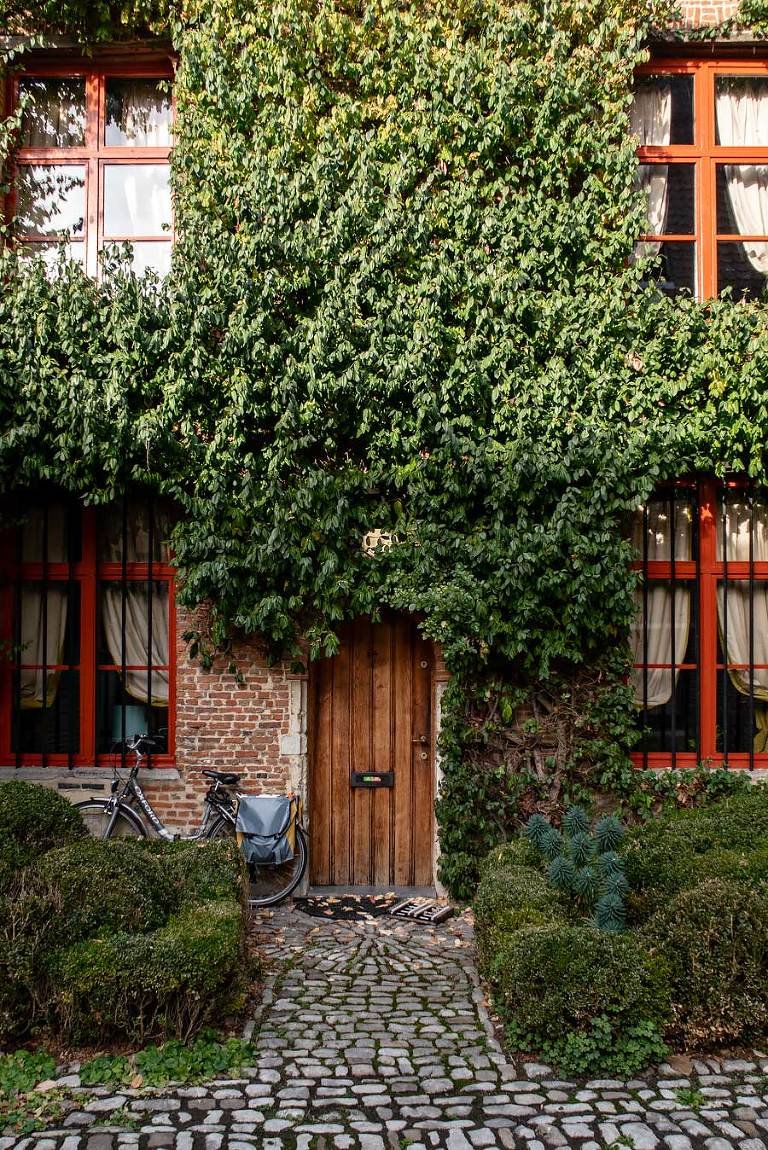 In Mechelen you can find two beguines, the small and the large one. The small beguinage was the first one and goes back to the 13th century. The large beguinage is from the 16th century and is a UNESCO World Heritage Site because of its unique architecture and typical Flemish character.

Visit the Palace of Margaret of Austria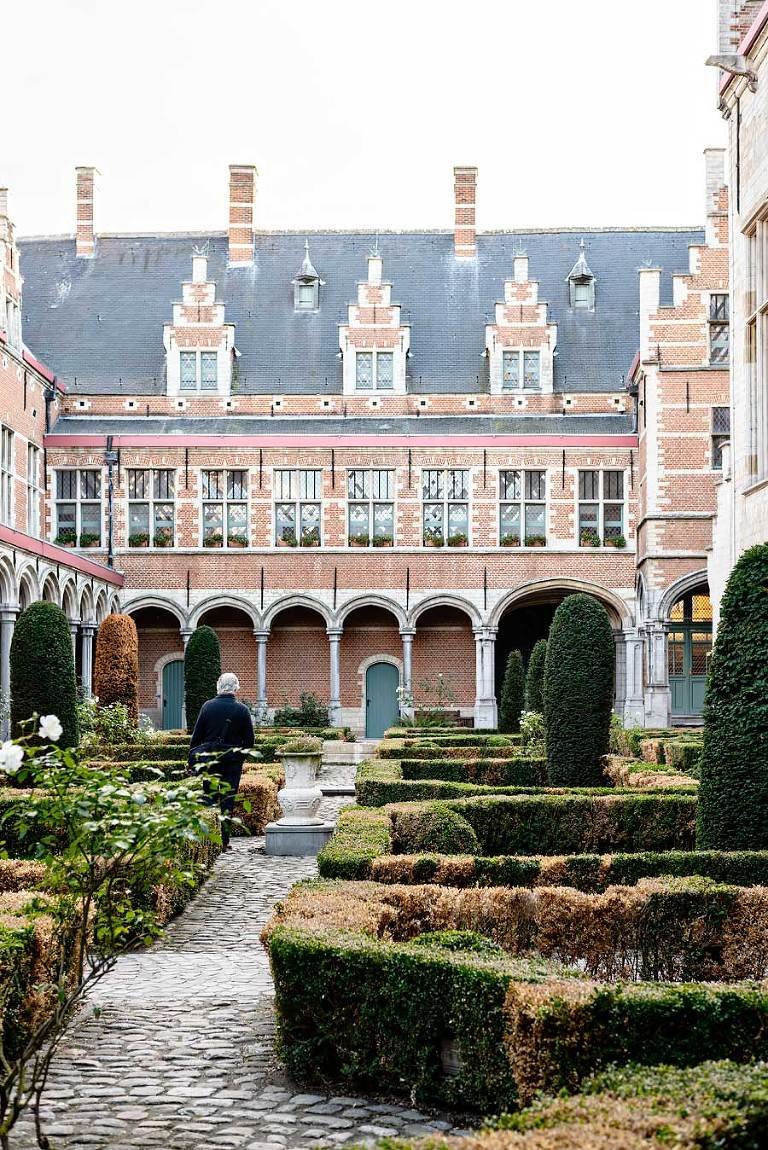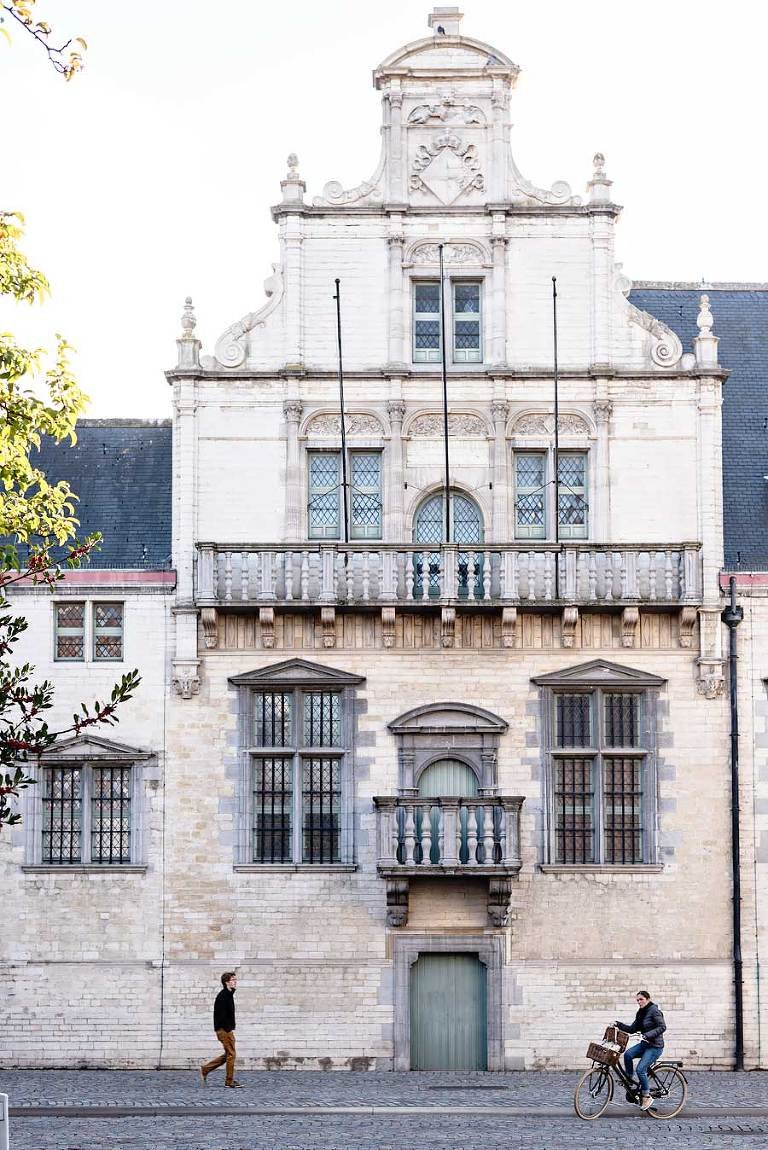 As I mentioned before, Mechelen was once an important, powerful city. Five hundred years ago, this was the capital of the Netherlands.
The residential palace of regent Margaret of Austria (1507-1530), the Court of Savoy (Hof van Savoye) is worth a visit. It's the first renaissance building in this part of Europe. Unfortunately you can only visit the garden and have to admire the rest of the palace from the outside.
Mechelen is quite proud of 'their Margaret' which is why you'll also find a statue of her near the St Rumbold's Tower.

Follow the Dyle Path along the river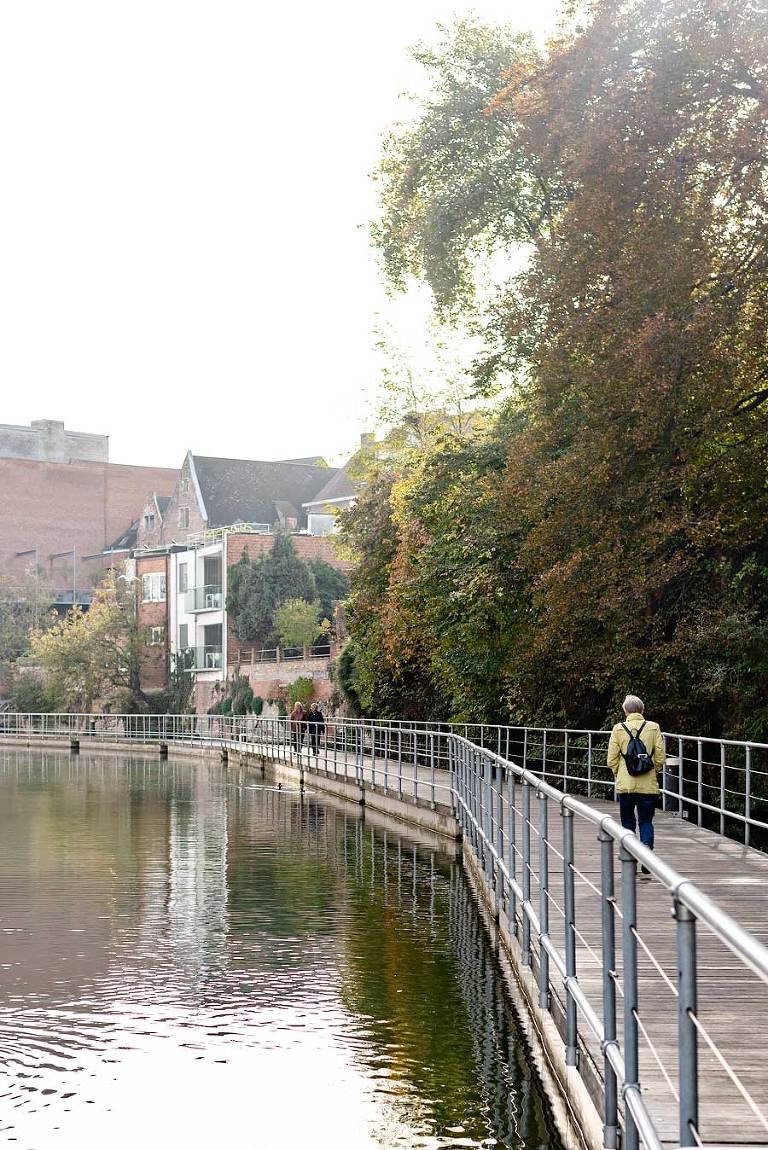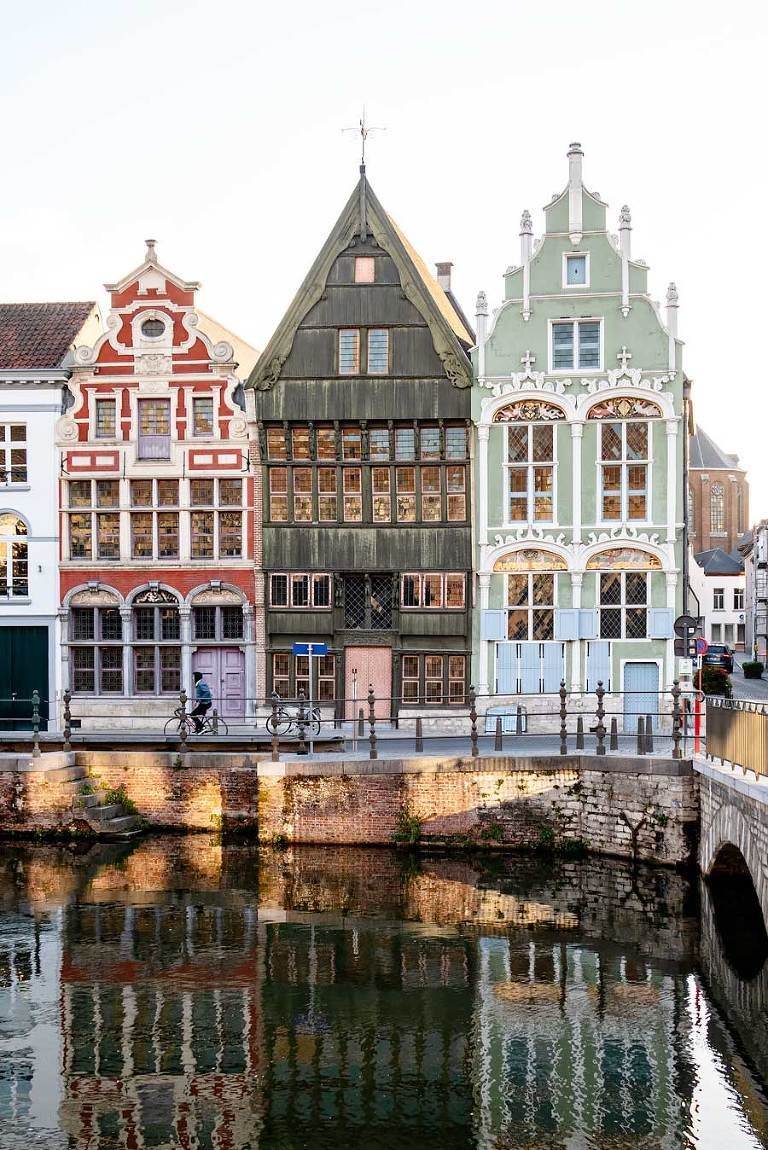 The Dyle (Dijle) is the river that runs through Mechelen. The Dyle Path is a beautiful way to explore the city, while walking alongside the water on this floating path.
You'll see some beautiful historic houses along the way, such as these three 16th/ 17th century beauties at the Haverwerf.

Go shopping in the Onze-Lieve-Vrouwestraat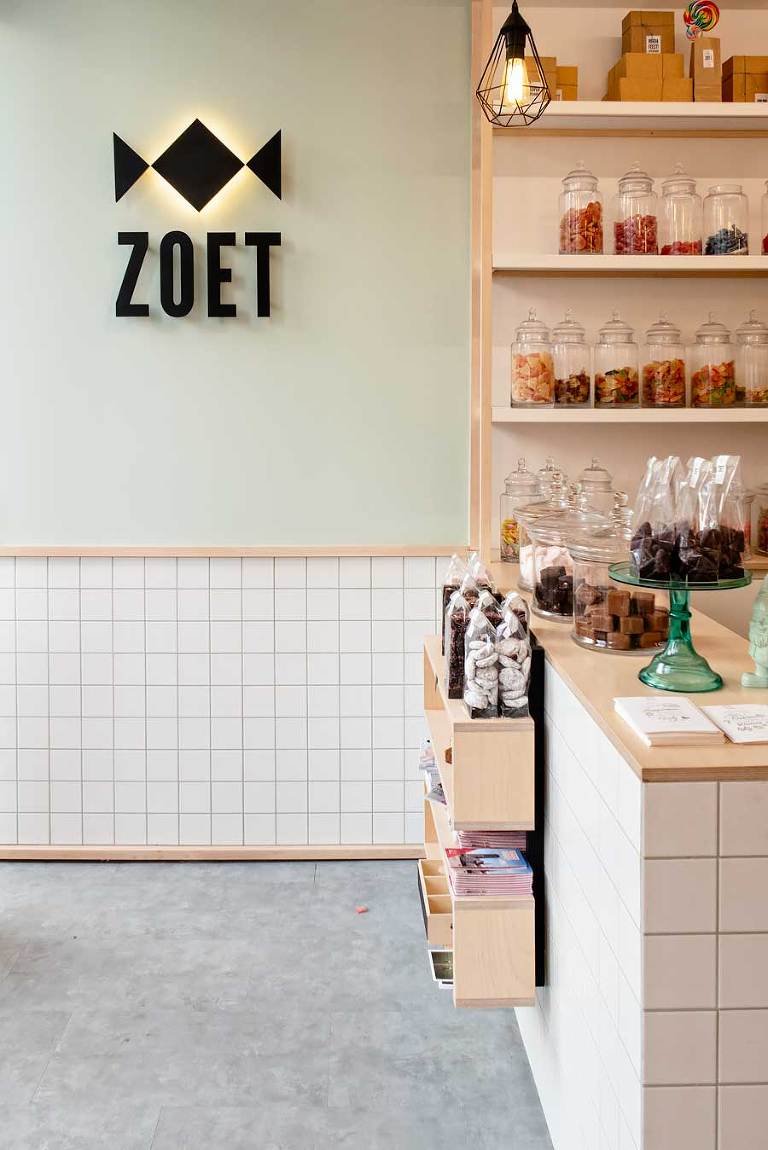 If I had known how great shopping in Mechelen can be, I would have visited the city much sooner. There's the Bruul, the street where you'll find most chain stores and some nice boutique shops. This can get quite busy, especially on the weekend.
So I recommend you forget the Bruul and go straight to the Onze-Lieve-Vrouwestraat. This street has the best boutique shops! Some of my favourites are:
UMA (Onze-Lieve-Vrouwestraat 82) – Scandinavian fashion
HUT (Onze-Lieve-Vrouwestraat 88) – Beautiful concept store, great for gifts
My Ex Boyfriend (Onze-Lieve-Vrouwestraat 106) – Vintage furniture and cool design items for your home
Zoet (Onze-Lieve-Vrouwestraat 108) – Candy store, see photos above (do I need to say more?)

Have brunch at Foom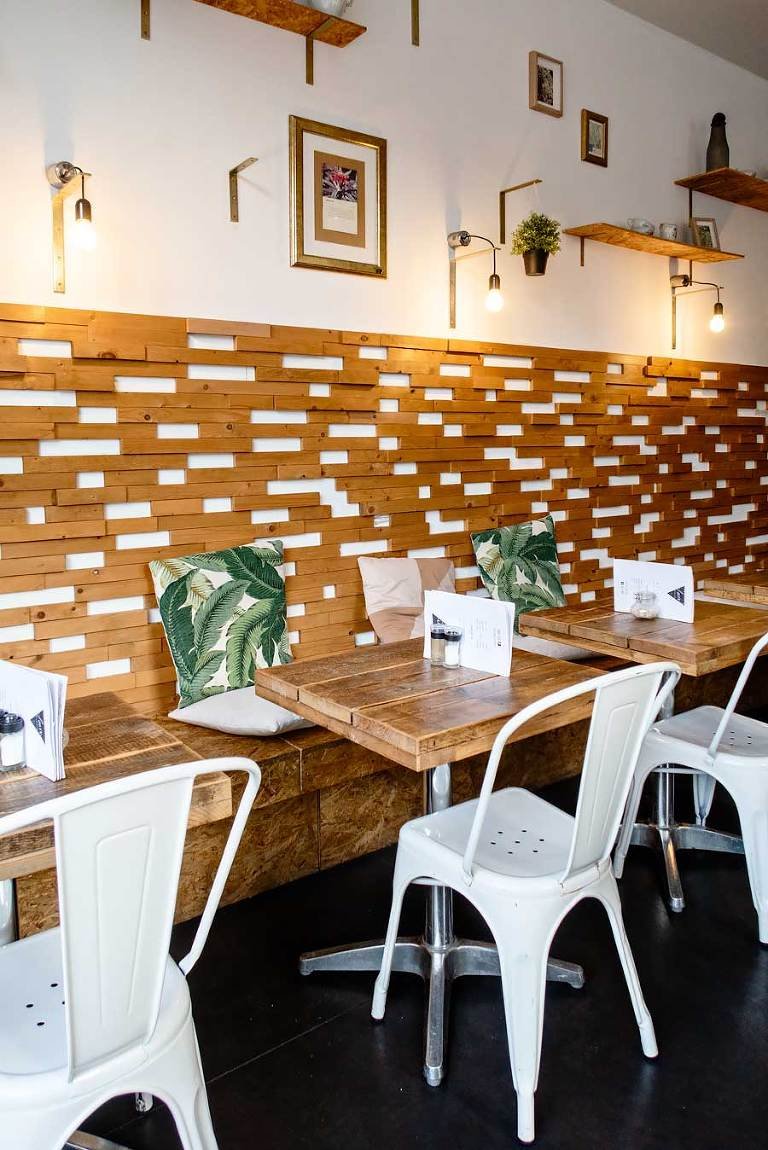 I could have breakfast at the hotel, but if there's a restaurant such as Foom around the corner you know where I'll be having my pancakes and coffee.
Locals are loving this restaurant as well. I arrived when they opened at 9am (I was hungry) and within a couple of minutes all the tables were taken.

Treat yourself to a lunch or dinner at Cosma Foodhouse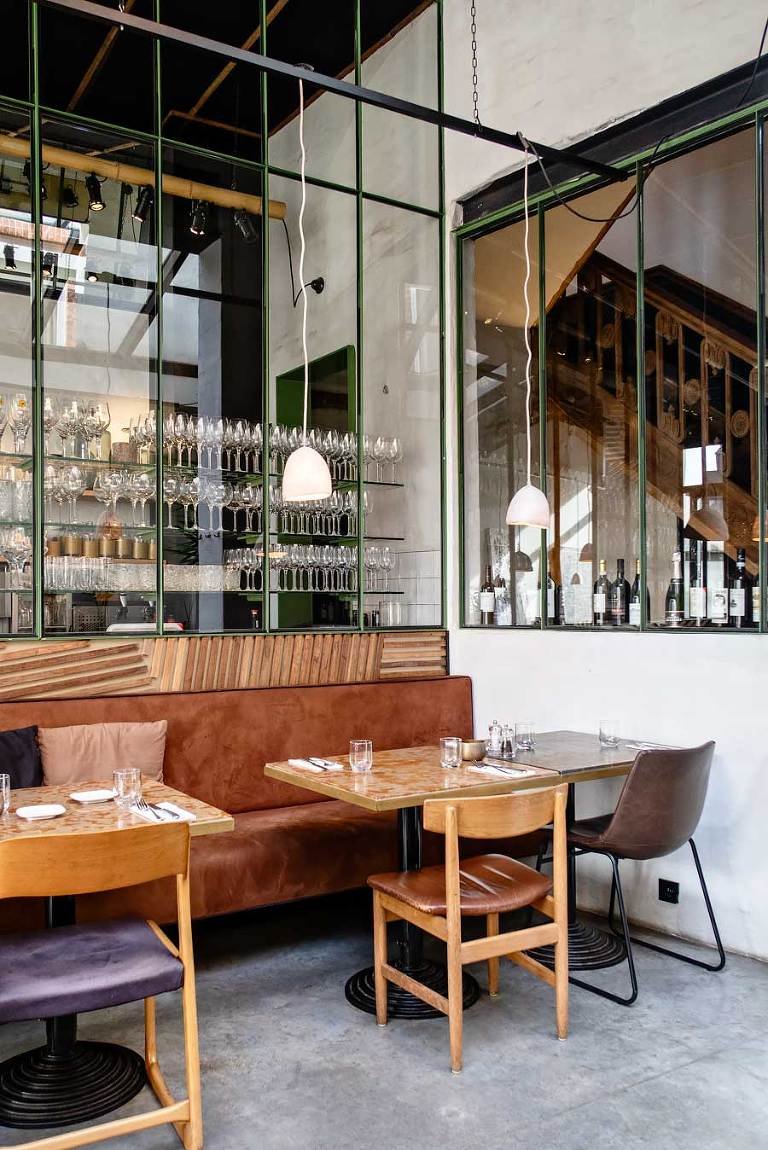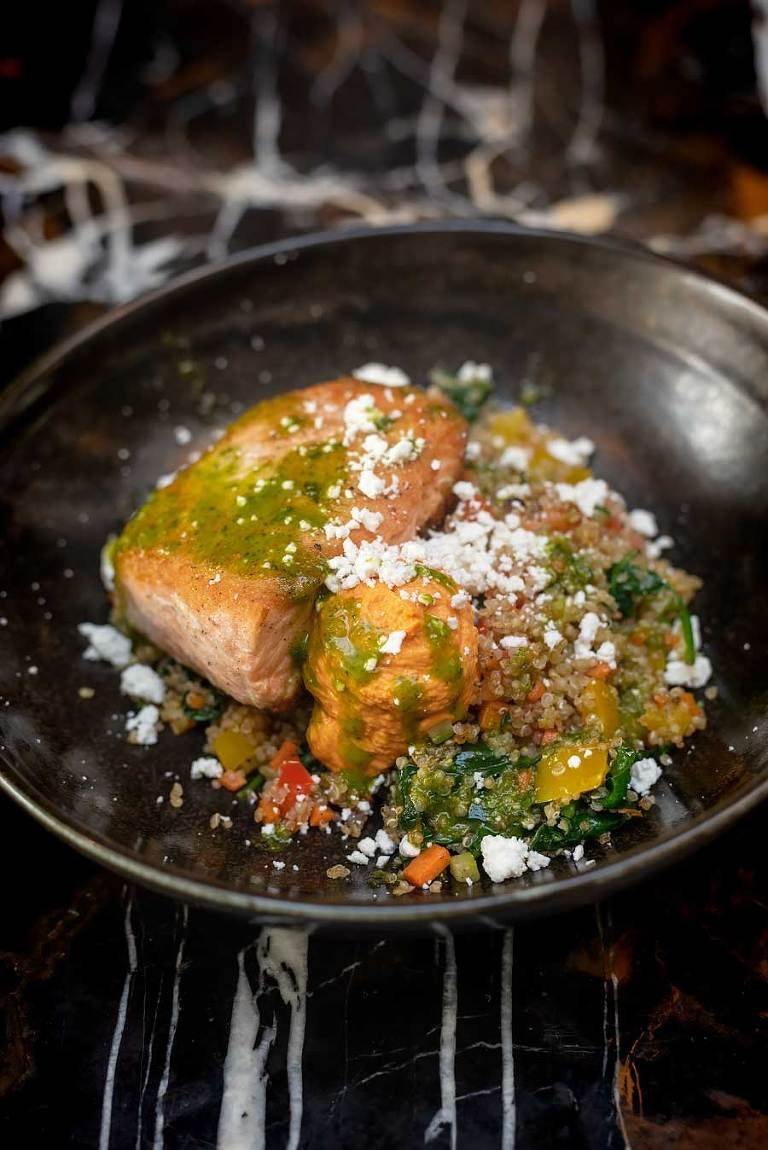 When I came across some photos of Cosma Foodhouse online, I knew this was my kind or restaurant. The interior is stunning!
It's not the cheapest option, but if you're looking for great restaurants in Mechelen then you can't miss Cosma Foodhouse.

Eat a divine burger at Il Cardinale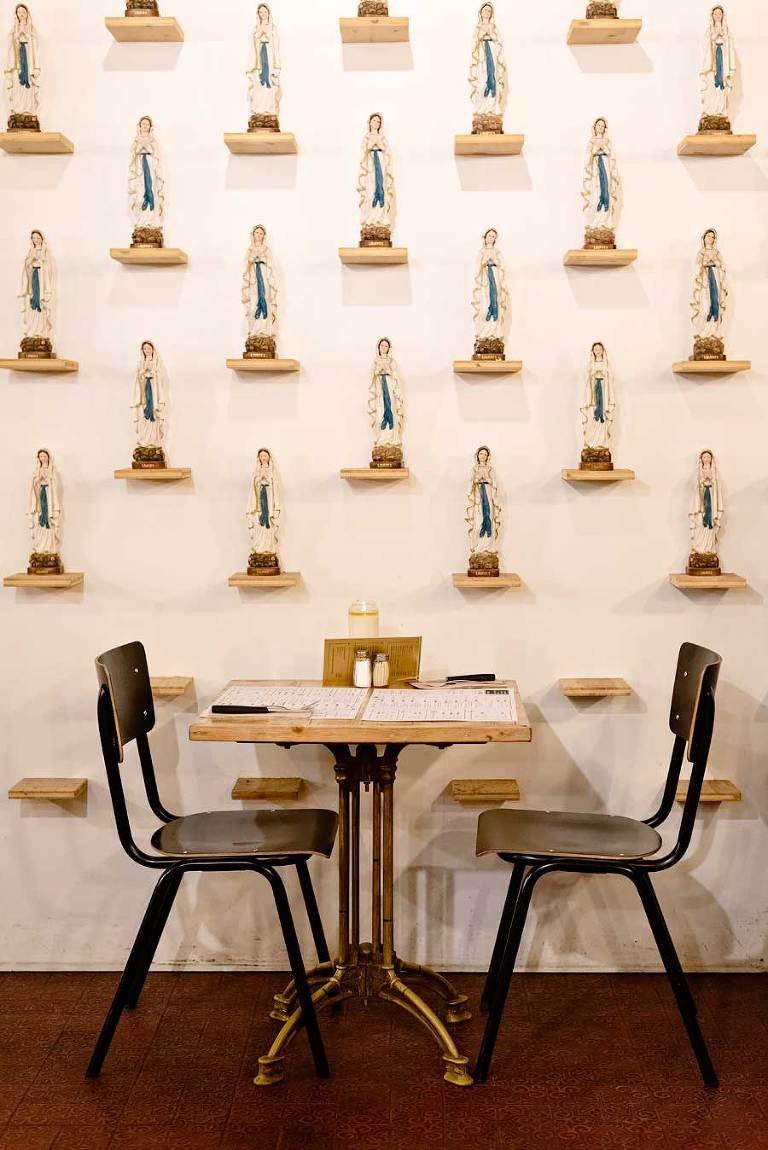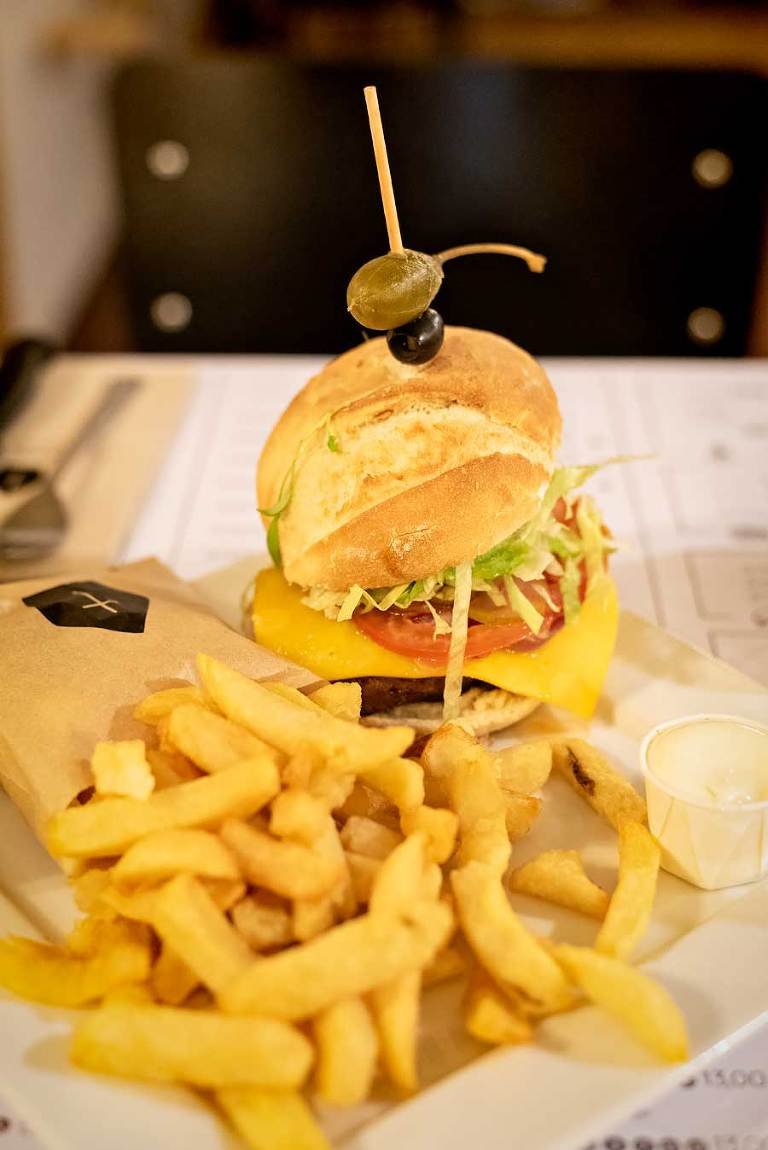 But we're not always in the mood for fancy food. Sometimes you just want a burger and fries (with mayonaise of course). And Il Cardinale with their delicious burgers is the perfect place for that. It's located right next to St Rumbold's Cathedral and the archbishop's palace which became the inspiration for this restaurant.

Have lunch or cake at Noen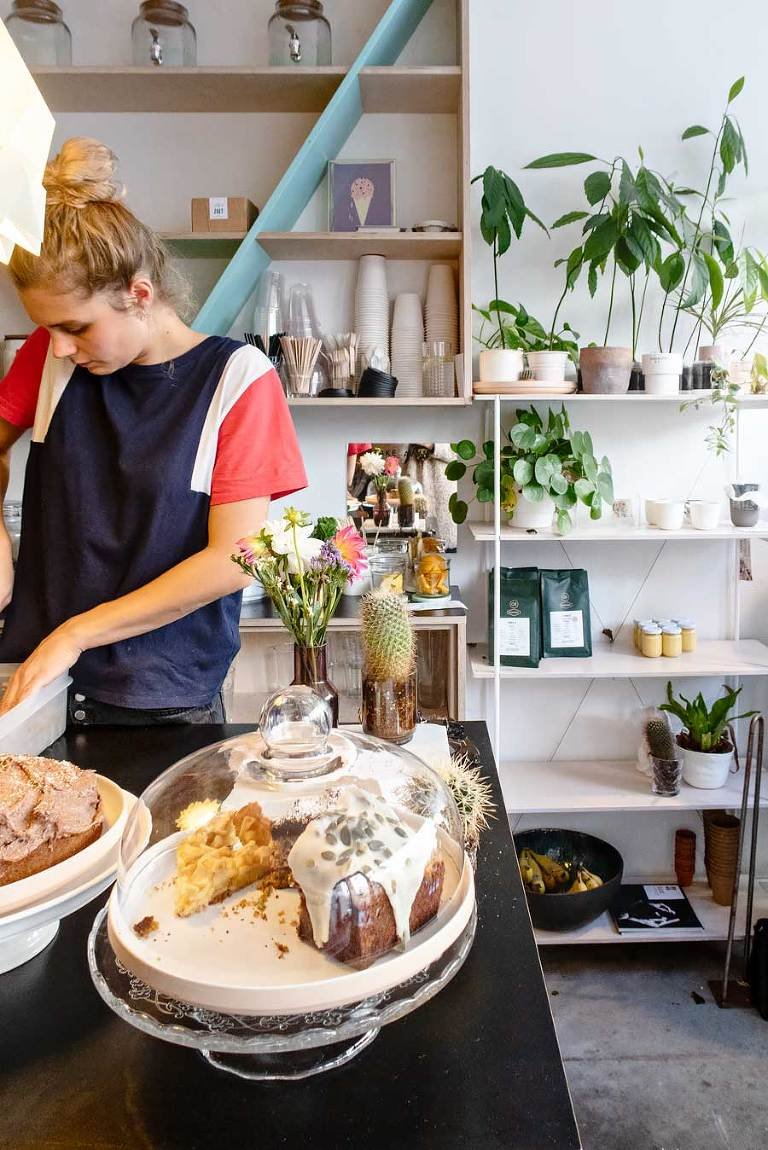 I wish I could stay longer in Mechelen, just to try all those nice breakfast and lunch restaurants. Noen is my very first stop where I'm having a delicious goat cheese sandwich.
It gets super busy here on the weekend. I managed to get a seat at the bar, but when I left there were several people waiting for a table. Important to know: you can only pay cash here.

Go for a drink at art-nouveau cafe De Gouden Vis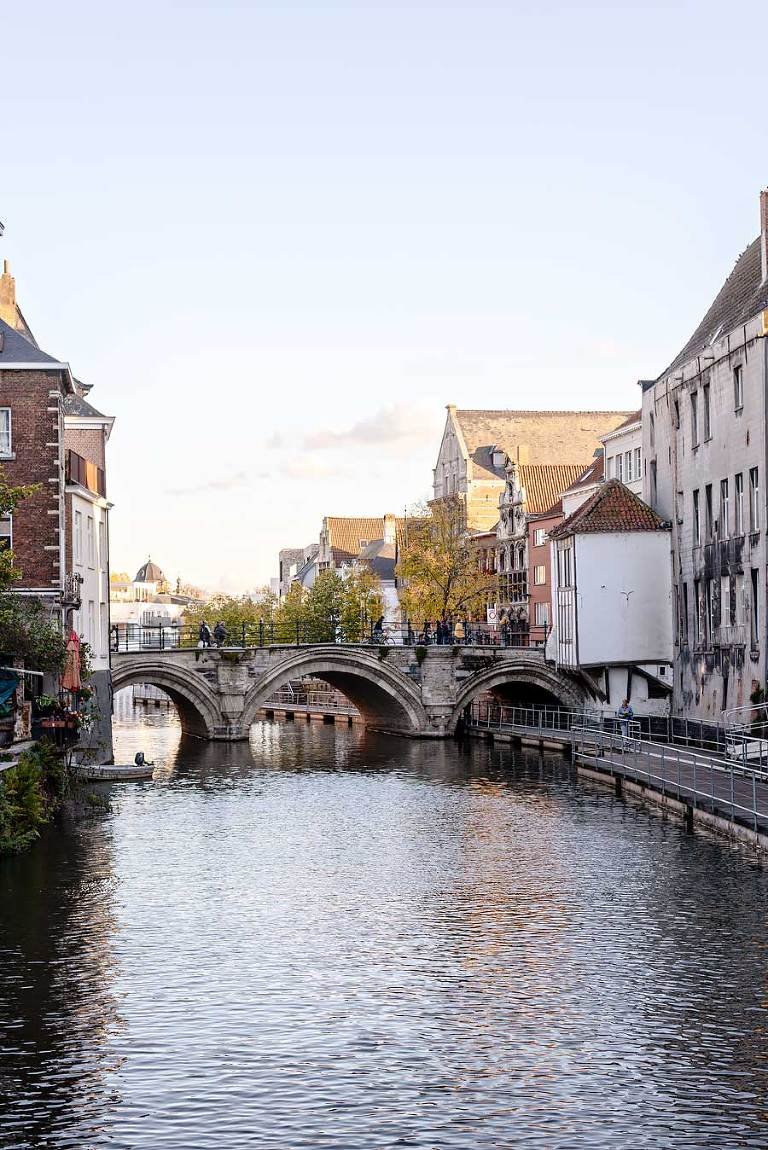 Something I was afraid to say out loud in Mechelen: I don't drink beer. But whether you do or don't, art-nouveau café De Gouden Vis (the golden fish) is the place to go for a drink at the end of the day.
It's known for the many different beers they have on their menu, but I just loved the atmosphere here. There's also a nice outdoor terrace area overlooking the water. Again: you can only pay cash.

Where to stay in Mechelen
Because Mechelen is not a huge city, you can't really go wrong when choosing the location of your hotel. Everything is very central. I'm staying at Hotel Elisabeth, which is only a 5 minute walk from the Grote Markt. The staff is very friendly and the room has a nice modern bathroom, although the room itself is quite basic. It offers everything you need though, so if you're not planning to spend a lot of time in your room then it's a good affordable option.
If you're looking for a unique hotel in Mechelen, Martin's Patershof is a hotel in a former church. And if you're coming to Belgium for the beer, why not stay at the most famous brewery in Mechelen: Hotel Brouwerij Het Anker.