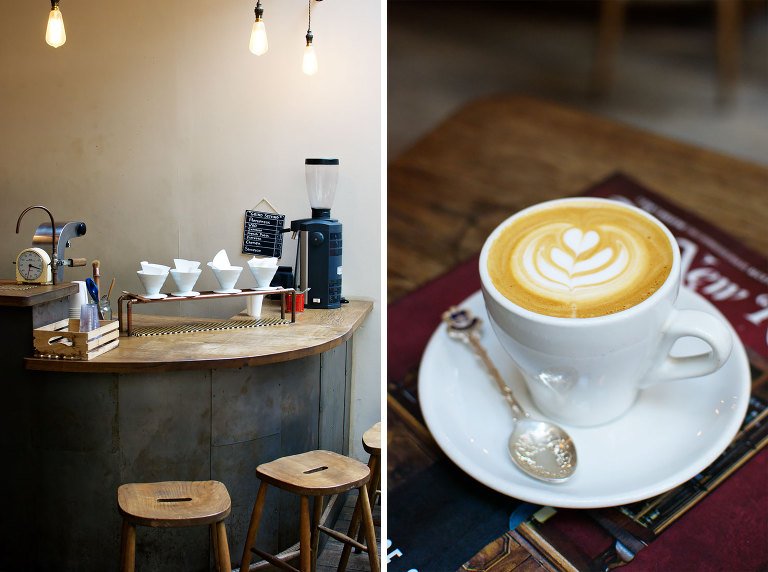 What better way to spend a Sunday morning than reading a newspaper and drinking a nice flat white at one of London's best coffee shops? With so many independent cafés to choose from, I'm glad there's a London Coffee Guide that lists the best ones in the city.
This one, TAP Coffee made it to their top 30. I don't think I'll be able to work my way through the entire coffee guide, but I figured that the top 30 is a good place to start.
TAP Coffee No.193
There are three TAP Coffee shops in the city, all in central London (I guess they liked the neighborhood). No. 193 is the last branch they opened and the only one that made it to the top 30 (although the other ones are getting great reviews too).
I love this place. The interior is bright and stylish, with enough places to sit, and the baristas are friendly and know how to make a perfect flat white. They also sell some tasty looking cakes, but I managed to resist.
I don't know yet about the rest of the top 30, but if this says anything about the coffee guide standard then I'm up for a treat. TAP Coffee has just been added to my list of favorites.